Planning and organizing a fashion event is a big project, but it can also be a lot of fun and an enjoyable experience. Your goal should be to create a show that's not only engaging and entertaining,but that will be remembered for years to come.
While event planning is challenging, it's a great way to put yourself to the test and see if you can pull off a fabulous event. The following guidelines will help you ensure that yours is unforgettable and goes over smoothly. Stop stressing and begin to think outside the box and see just how creative you can get with your next show.
Read more after the jump:
Perfect Your Product
Truthfully, the clothes are what matters the most in any fashion show, so work hard to perfect your product before it's on display. Choose your items wisely and showcase only your best pieces for those who are attending. Spend a lot of time behind the scenes getting your clothes to look just the way you want them to and confirm they won't slip or slide out of place when your models are walking down the runway. It's a good idea to be picky about what you choose to put on display and what garments you should set aside to debut on another day.
Come up with A Theme
Any successful event has a theme tied to it that people can get behind. For example, you could promote a tropical theme if you're launching a new swimwear line or a winter wonderland theme depending on the season and the purpose of your clothing. This will not only make it more fun to plan, but your guests will enjoy the festive approach to your event as well. Plan ahead so you can match your décor accordingly and truly make the place look how you desire. You can also use your theme as the basis for all of your marketing efforts and help tie it all together.
Choose the Right Venue
Where you hold your fashion event is a big deal and will impact how enjoyable an event it is for all. Pick a prime location that's easy to get to and is impressive at first glance. Confirm you have enough space to seat all of your guests, place the runway and serve your food and drinks. Think about your theme and try to select a venue that plays into it and will compliment the look you're going after. Where you host your event can definitely impact whether it'll be an event to remember or not. Keep in mind that this is typically one of the larger expenses you'll have, so save up early,so you have the funds to cover it.
Brand the Event
You'll want to make sure your brand is noticeable throughout the event,and people know who you are and what you stand for. One way to do this is through your marketing materials and to be creative with your branding at the actual event. For example, put your logo on the wine bottles you're serving so your guests are continuously exposed to it. You can read more now about tips on how to go about designing it the right way. Learn how to stand out and turn heads,so you're sure to make a statement with your logo and that people will remember you when they depart your event.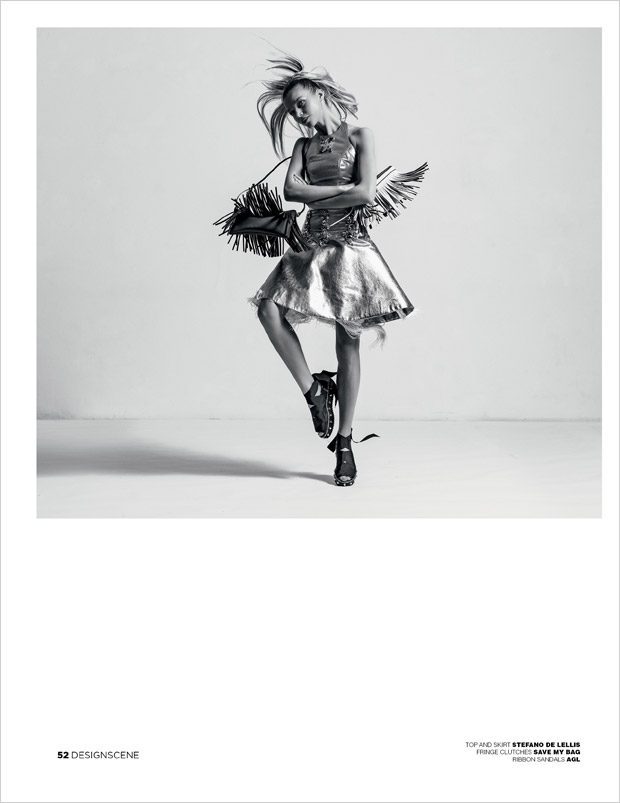 Be Selective with Your Models
What you don't want is to get sloppy about who you choose to wear your clothes and represent your company. Invest time and money into carefully selecting your models and who's going to walk in your event. Make sure they have experience and can carry themselves in a professional manner throughout the event. Avoid a situation that may embarrass you or put your brand in a poor light.This could be a good opportunity to hire people who you know and trust and would be honored to walk in your fashion event. The key is that they look fantastic in your clothes and can properly model off your product with confidence.
Invite High Profile People
Your guest list matters when it comes to making your next fashion show one to remember. You're likely to get more people to attend if they know that there will be well-known guests showing up. Don't be afraid to use your network at a time like this and try to get high profile people and even celebrities to attend your event. You'll also want to make sure the right press is there so you can get the attention your product line deserves after your event is over. Your fashion event will be one to remember when you have people there who are popular in the fashion industry and can help you grow your business if they like what they see.
Hire A Photographer
You'll want to make sure you're capturing every moment of your fashion event and can look back at it later and admire your hard work. Hire a professional photographer who can be sure that the most important parts of the night are highlighted and documented. You can use these photos at a later date to promote other upcoming events or help advertise the specific clothes that you're showcasing. The better the shots,the more memorable the event, and remember you can use these photos to drum up even more publicity for yourself and your business. Make sure he or she arrives early and gets pictures of the entire show from start to finish so you can look back and remember all the details for next time.
Conclusion
Preparing for a fashion event is a lot of work,and you should expect that you'll be putting in a lot of long hours up until the launch date. Use these tips to guarantee your efforts pay off and that you create an event to remember. Learn from your mistakes and listen to feedback from others so you can continue to improve and enhance any future events.
Images by Matteo Bertolio for Design SCENE