Lana Mueller presented her Spring Summer 2019 collection "Windrose" on the 5th of July 2018 during Mercedes- Benz Fashion Week Berlin. As location, the main runway at "ewerk", in the heart of Berlin, was chosen. The main inspiration for this collection was Ethiopia. The designer supports this country with her social commitment. Thus, inspirations that reminded us of this country clearly shone through: you find them, for example, in her long, floating dresses or straw hats.
Continue below to read full review of Lana Mueller's Spring Summer 2019 Collection by our Berlin Contributor SUSSAN ZECK: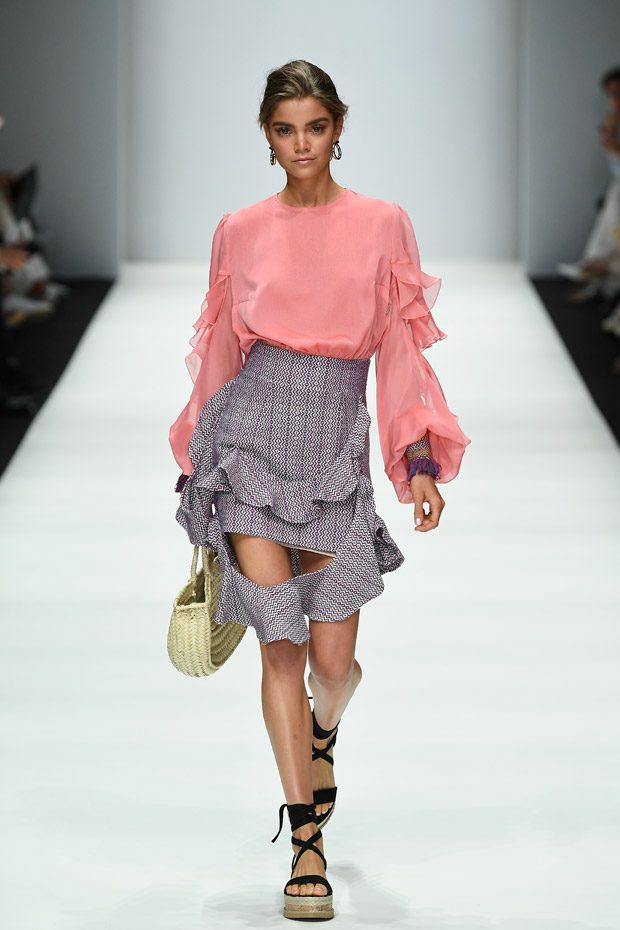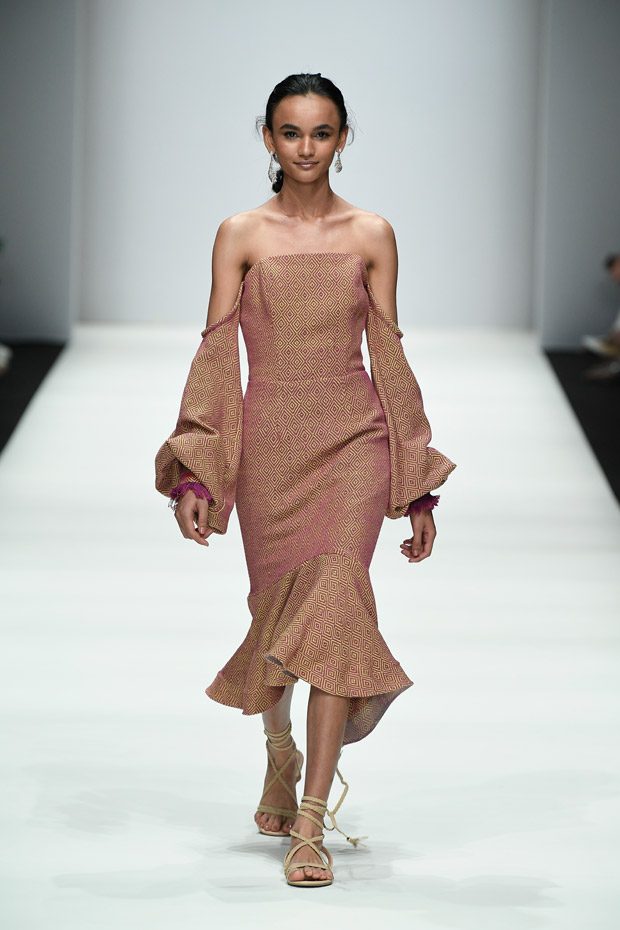 The colour choice was a very graceful, soft, elegant one: it contained a bunch of pastel hues, such as sky blue, soft rose, delicate green and candy yellow. Additionally, the range of colours stayed sophisticated: creme, salmon, taupe, beige and emerald green were used repeatedly. That colour choice contributed to the blithe, summery character of these creations. So did the material choice: silk, lace, pleats- we name it, this collection contains it all. The creations always stayed feminine and very wearable. Ruffles, embroideries and graceful prints made the looks special and unique. Furthermore asymmetric tendencies and cut- outs played a central role.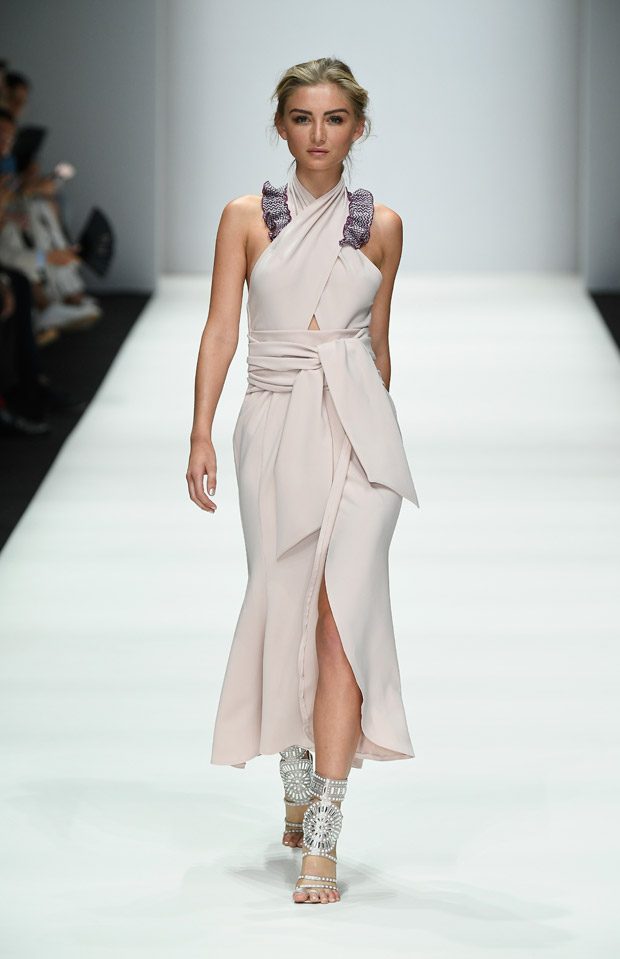 Sandals, that were both worn with heels and as flats, and charming straw bags, rounded off the looks. The make- up was, matching the collections' topic, kept very natural, the hair was most of the time worn loose back. Some models were wearing summer hats, necklaces or elegant chandalier earrings. With this summery collection, Lana Mueller took us on a journey through Ethiopia, and introduced us a collection that is a good addition to any travellers summer wardrobe.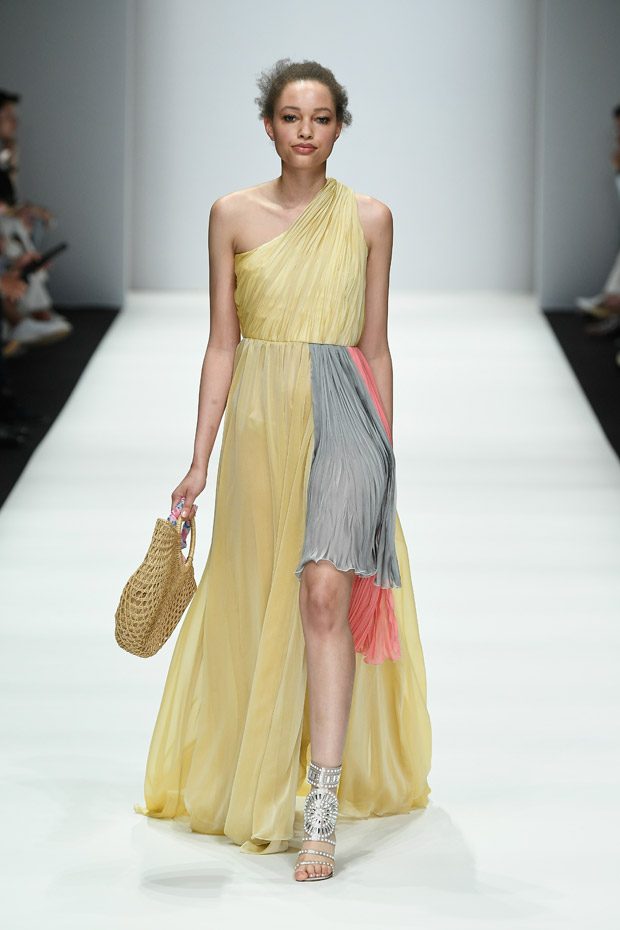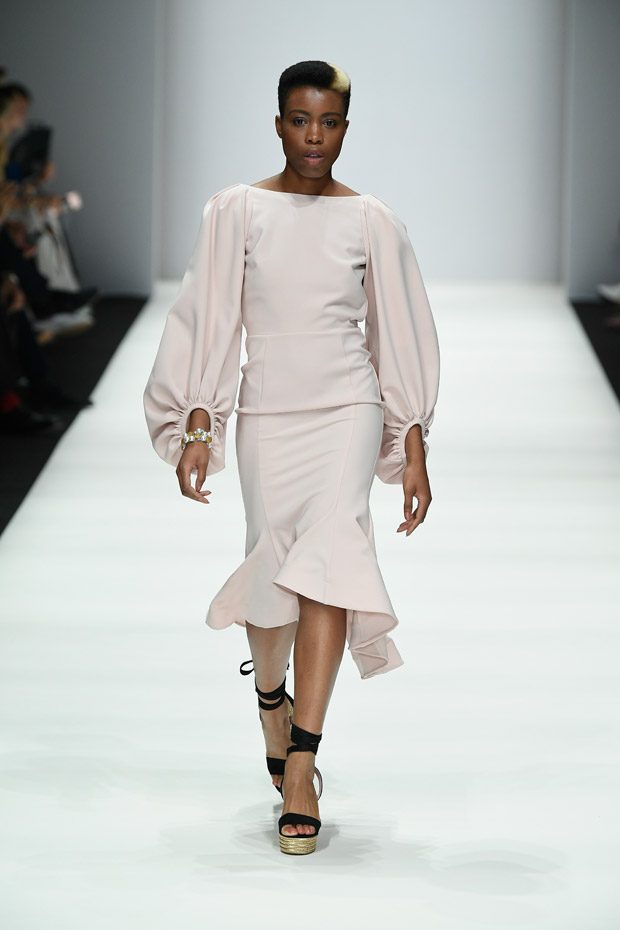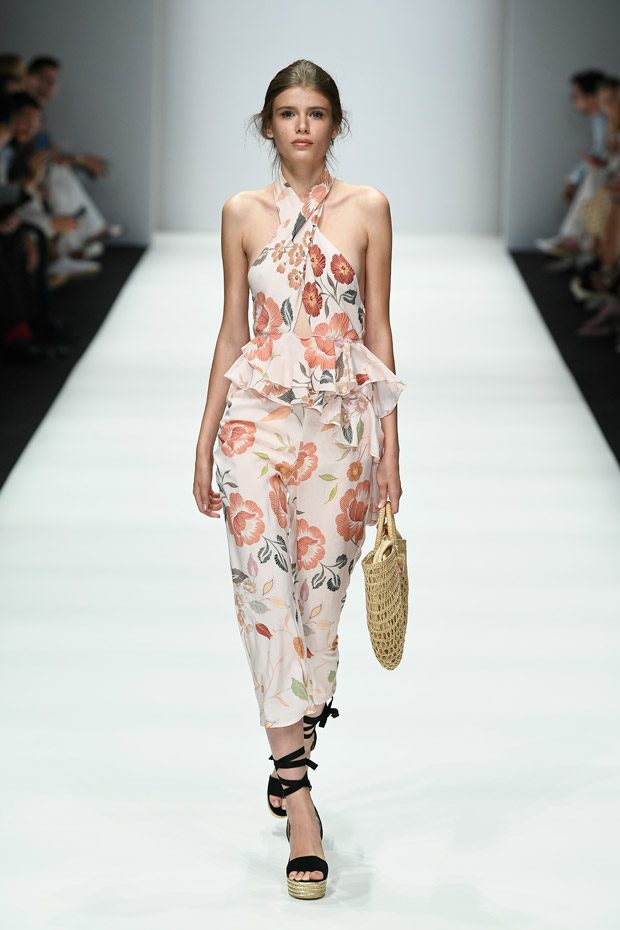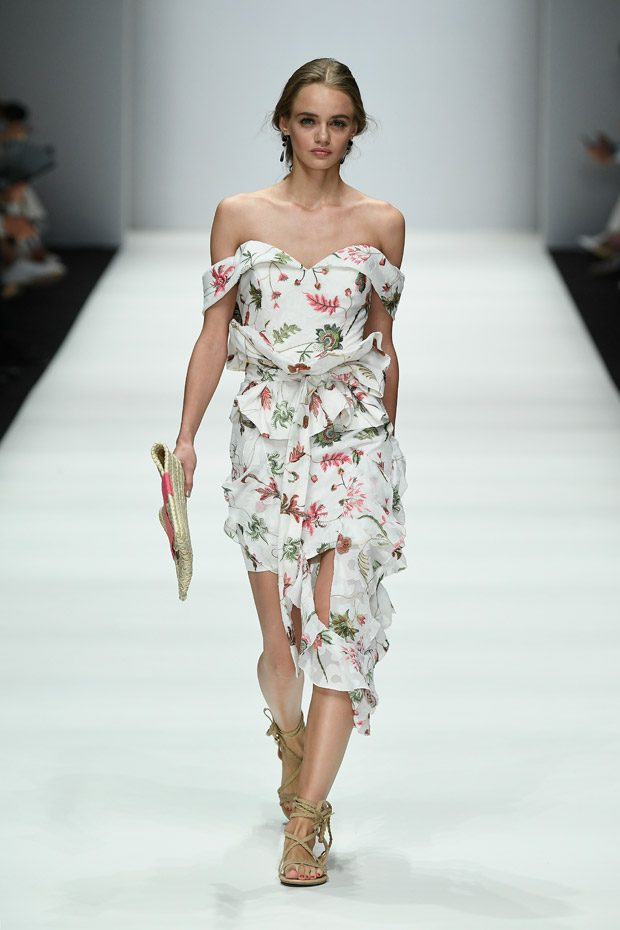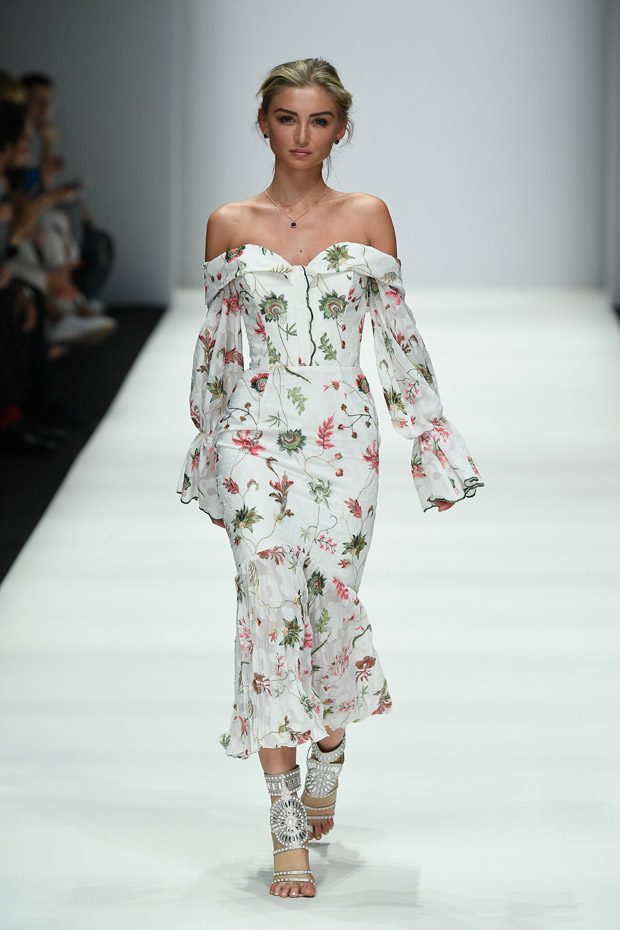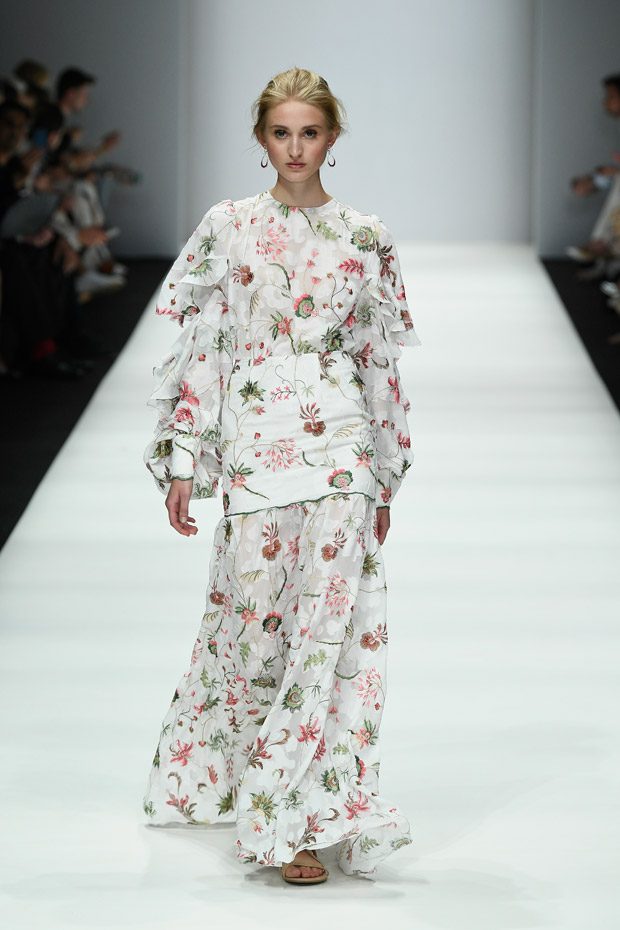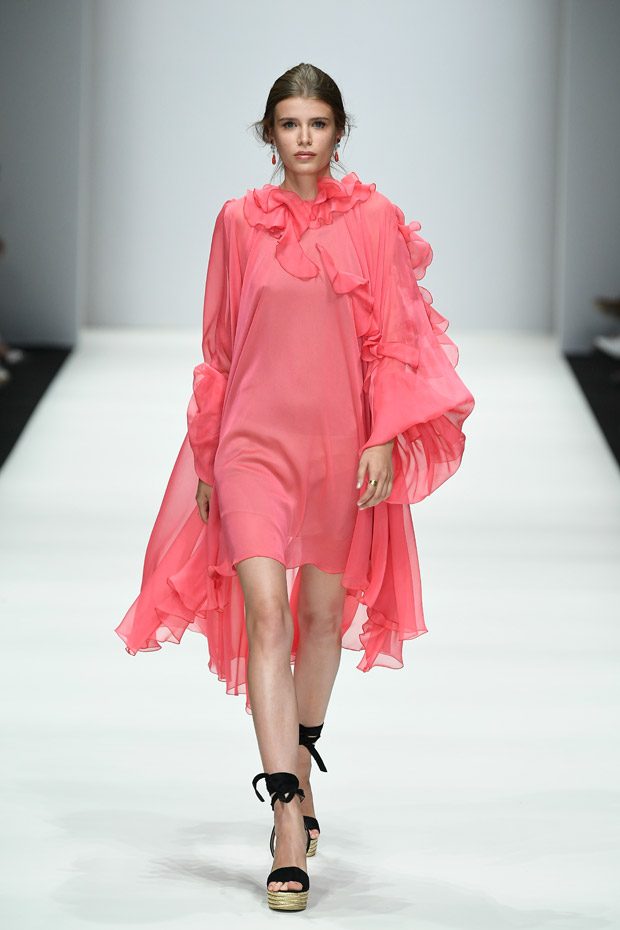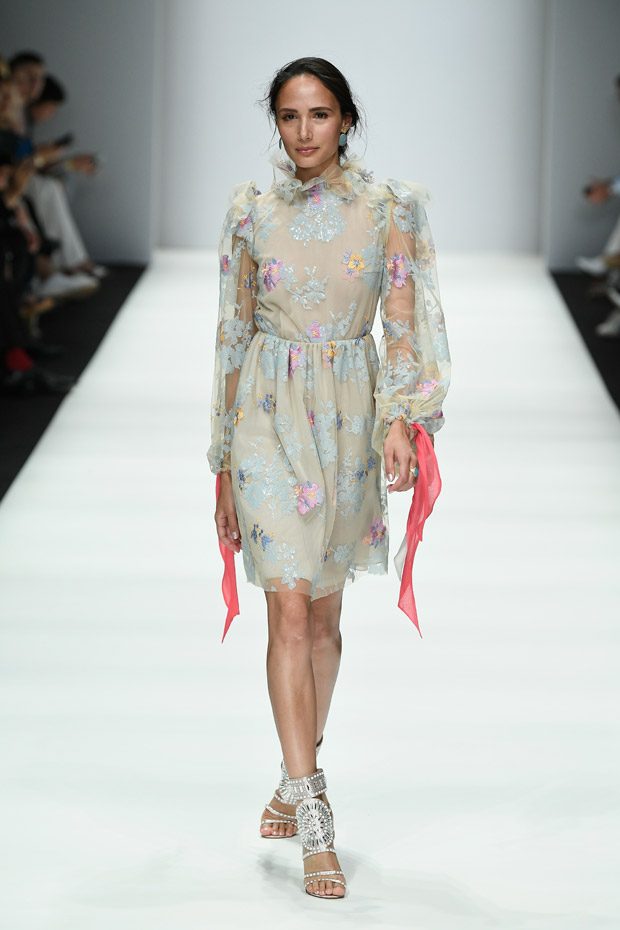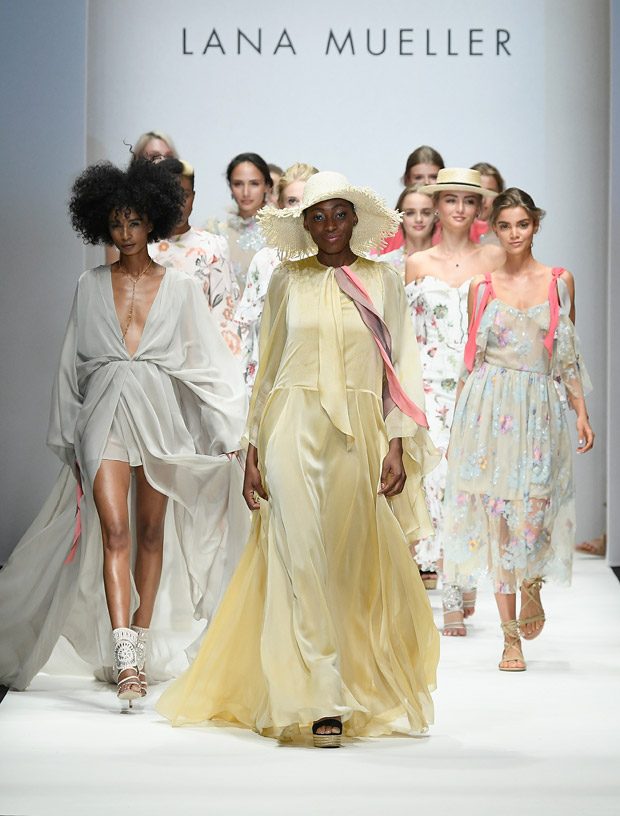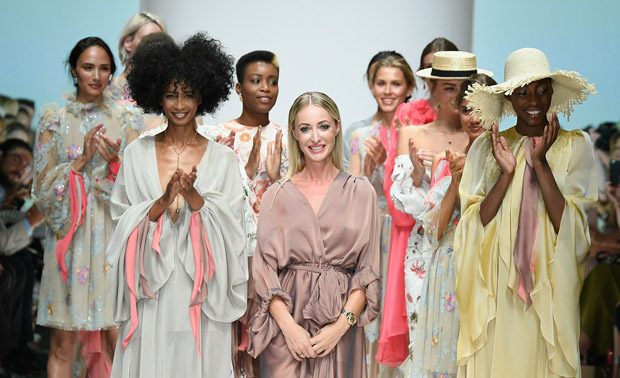 Picture Credit: Getty Images for MBFW
Review by Sussan Zeck for D'SCENE Magazine