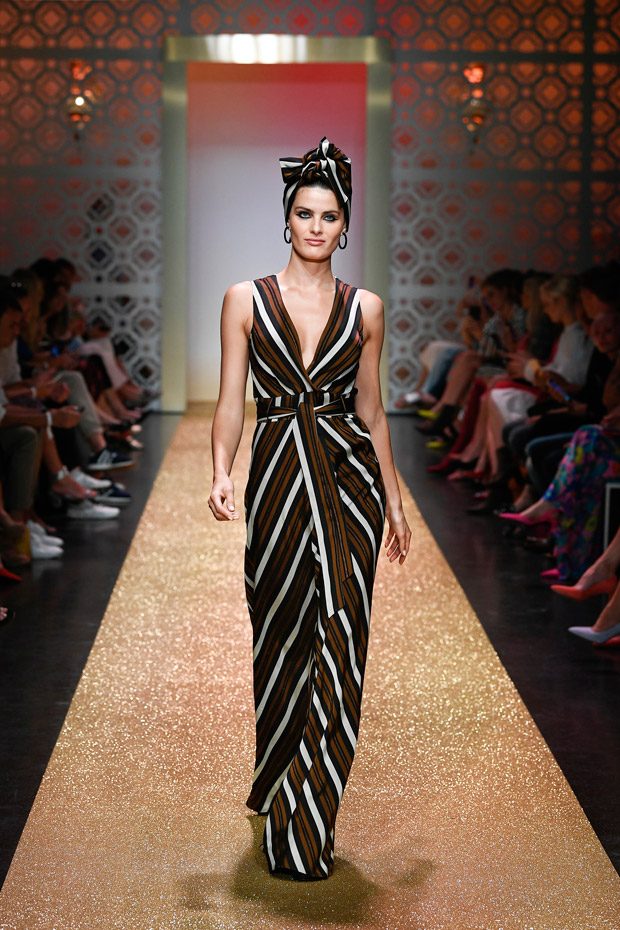 What an emotional journey through exotic destinations! But first of all, let's start where it all began: as show location, German traditional brand Marc Cain, presented their Spring Summer 2019 collection at the port area of Berlin. Nearby the water and underlined by maritime feelings, this location felt like the perfect addition to the very well- known German premium labels' collection. Blithe, sophisticated, joyful- what an unforgettable cocktail of emotions, unique prints and vibrant pastel shades. Morrocan influences clearly shone through.
Continue below to read full review of Marc Cain's Spring Summer 2019 Collection by our Berlin Contributor SUSSAN ZECK: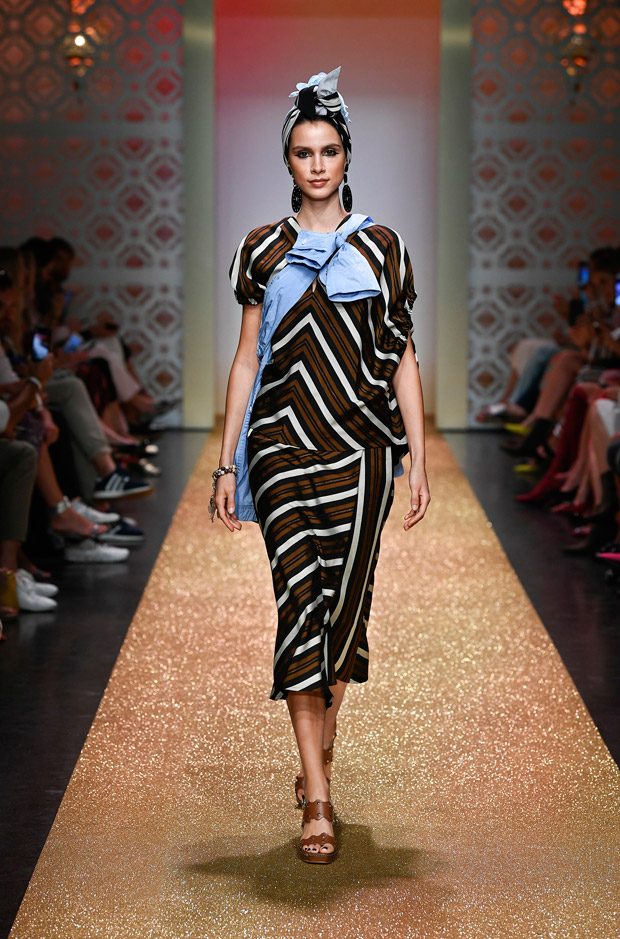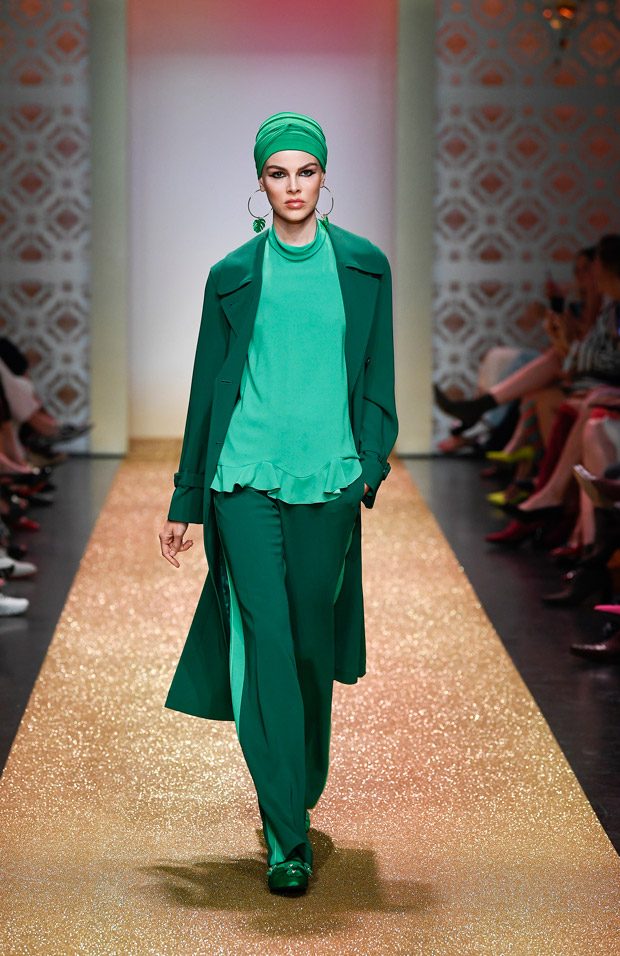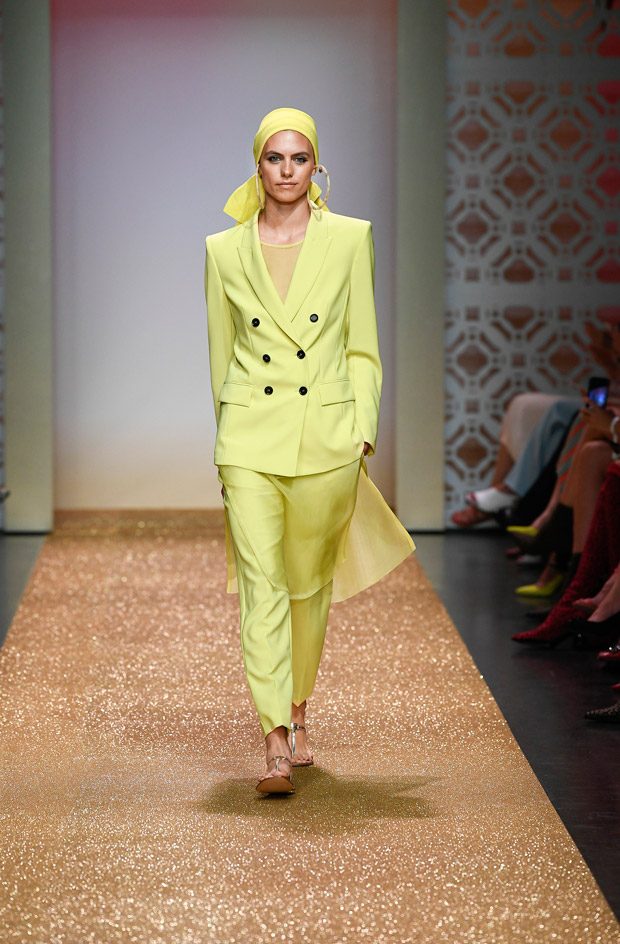 Marc Cain, who has usually the most prominent front row, of course had some highlights for us this season anew: our favourite moment? When supermodel Isabeli Fontana opened and closed the show. Great cinema in Berlin and a sky full of emotions, thanks to Marc Cain. Worth of mentioning is also the high- class front row, it contained many famous actors, such as Veronica Ferres, Marie Bäumer, Bettina Zimmermann and many more. Top influencers, which built the so- called #Marccaingirls – Squad, couldn't miss as well.
"Le Riad" took its inspiration from the mesmerizing magic of Marrakech: which has, due to its thousand- and- one- nights magic a very special flair and has attracted jetsetters from all over the world since the '60s. If you observe the precious pieces of this collection clearly, those influences are very present: look at the caftans, the multicoloured hairbands, the wide pants, glamorous over- sized sunglasses and earrings.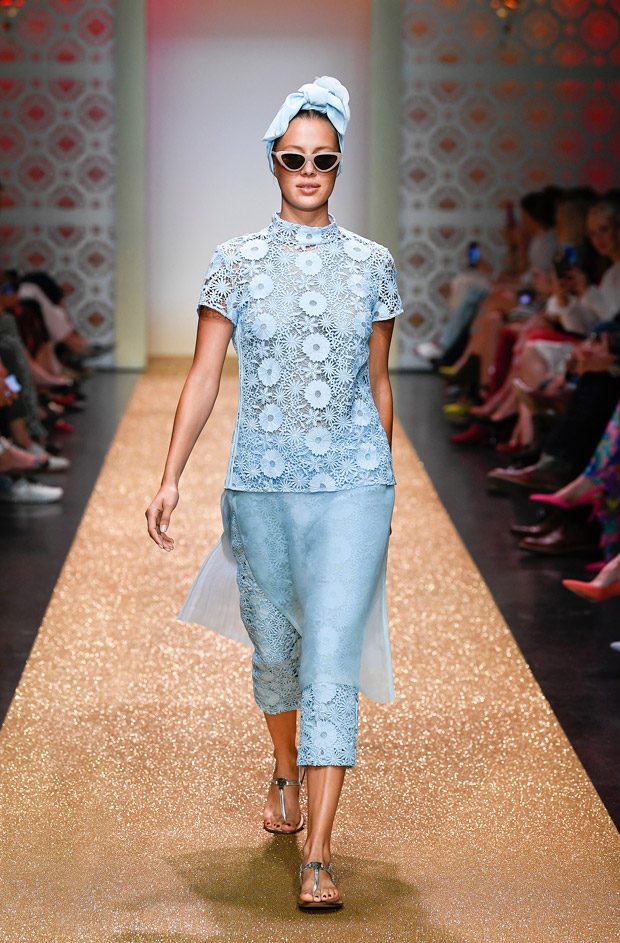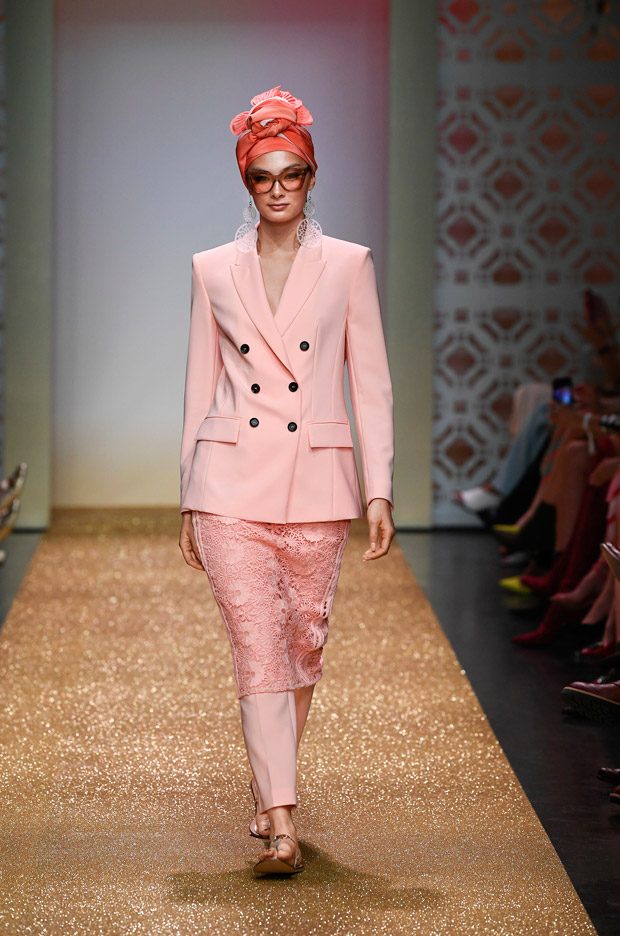 Strong colours and influences from various continents played a central role in this collection. They underlined the joyful character of those creations and felt like a pure jollification and celebration of life in all its facets. Bright nuances, for instance chartreuse yellow, tangerine, salmon, orchid and emerald green were repeatedly used. Additionally, pastel colours were another favourite: mint, sky blue, light green and soft rose. They underlined the very graceful, delicate approach of those pieces. Summery, sophisticated, smooth.
The connection behind Moroccan tradition and modernity is underlined by the exquisite golden catwalk, stylish ornaments and stylised portals. Glamorous hues, such as gold, aqua, sand and white dominate the staging and lift the oriental flair to another level.
Another highlight this season? The fun print choice! Exotic birds, elephants, leaves, flowers, stripes- we name it, "Le Riad" contained it all.  Did we mention this collections' detail- awareness yet? Another highlight worth mentioning!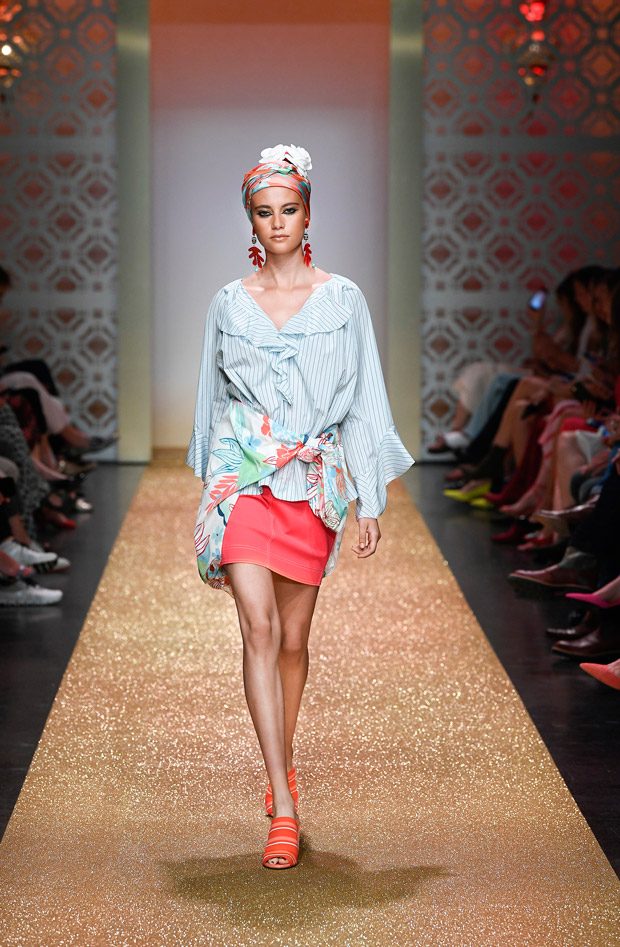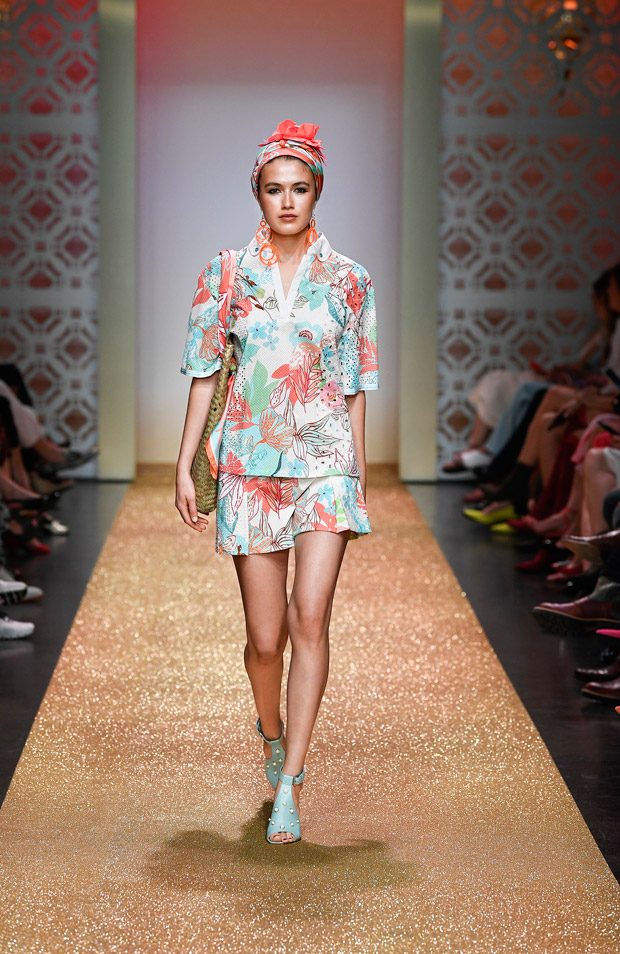 The most emotional moment followed right after the show when Marc Cains' founder, Helmut Schlotterer, stepped onto the stage and declared that Karin Veit, who is Marc Cains' Marketing Director Design for the past 43 years, will be leaving Marc Cain from 31st July 2018 on. She will then dedicate more time to her private life. We didn't expect that step. Big emotions!
"Le Riad" felt like an unforgettable journey through exotic destinations. We will not forget this sky full of emotions and colours and we will certainly keep an eye on Marc Cain and on all upcoming collections. Farewell, Karin Veit!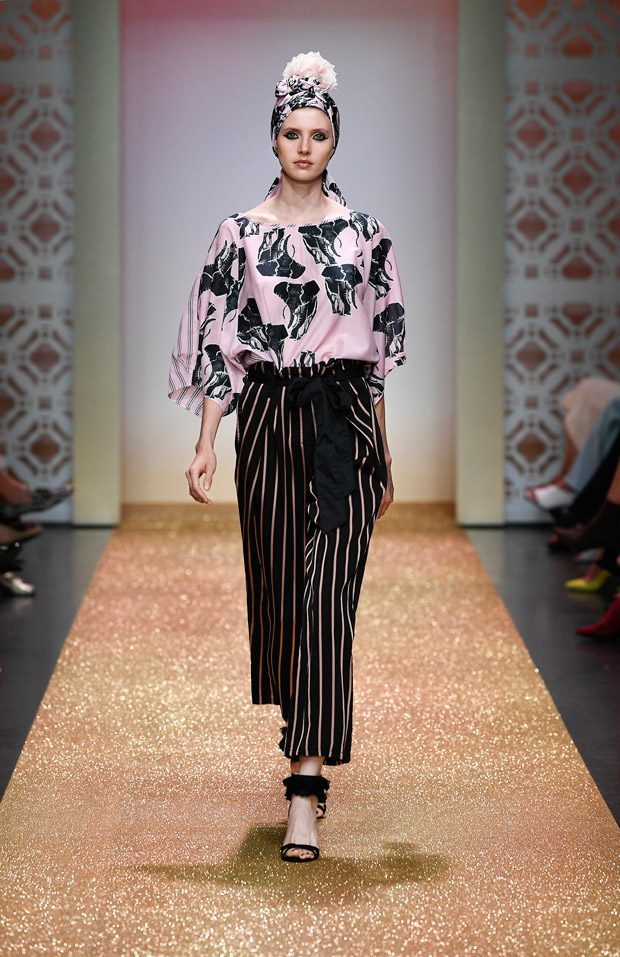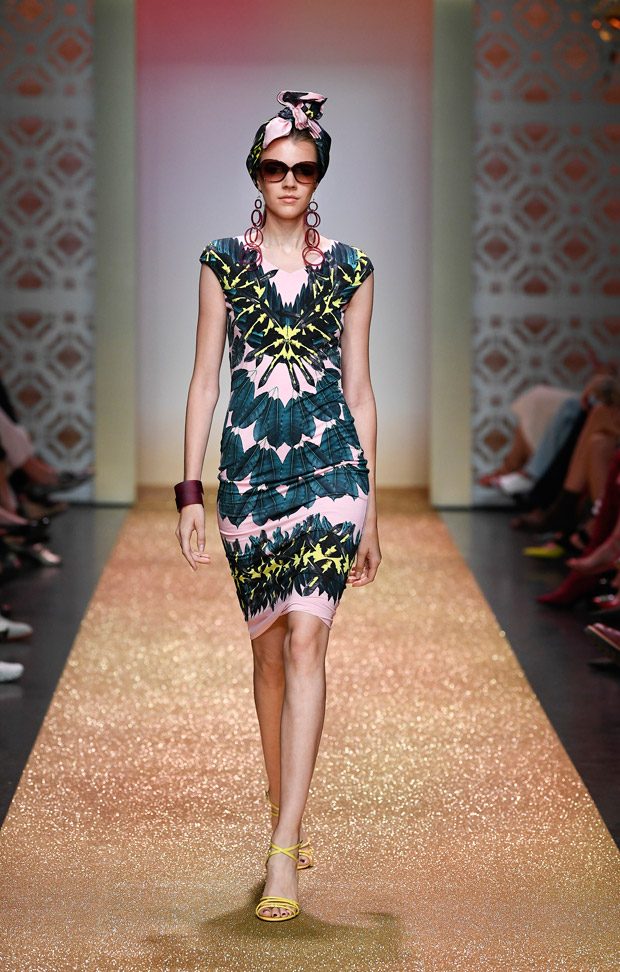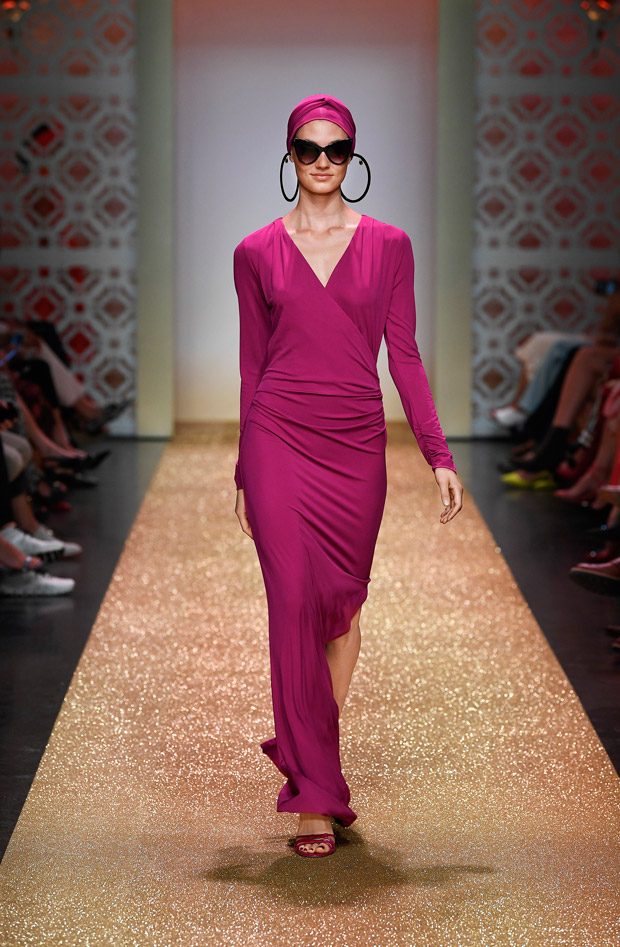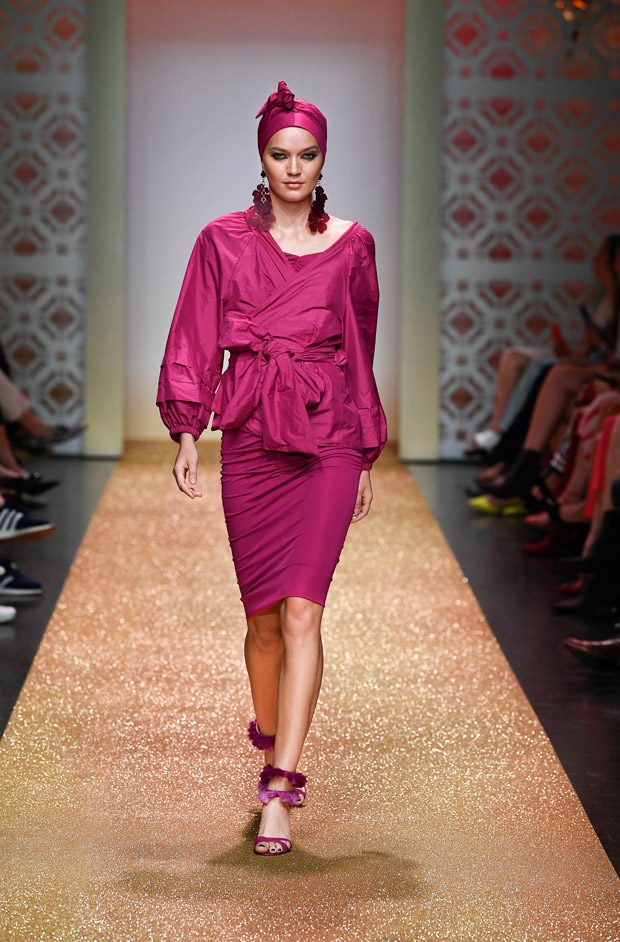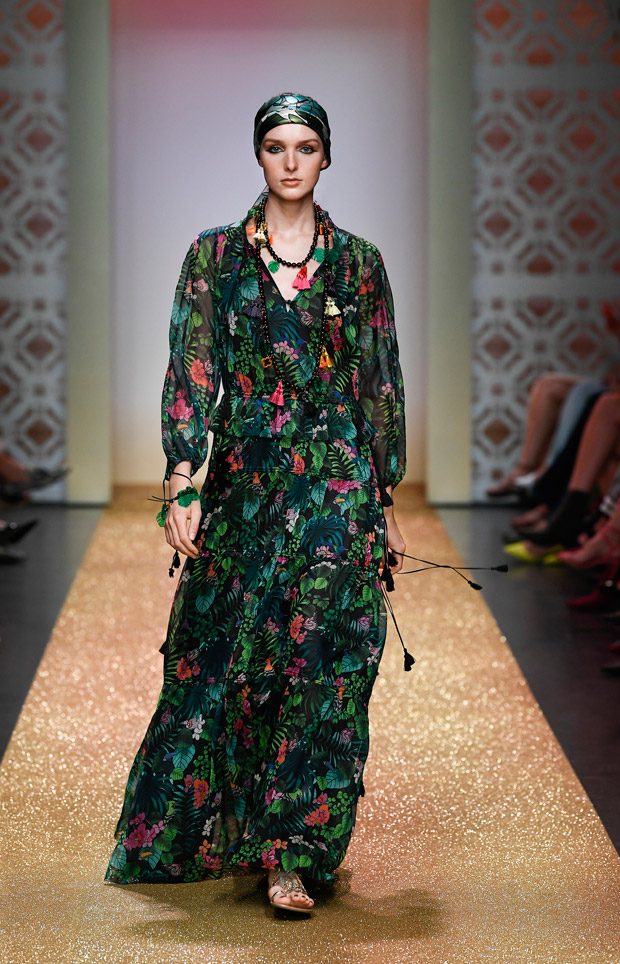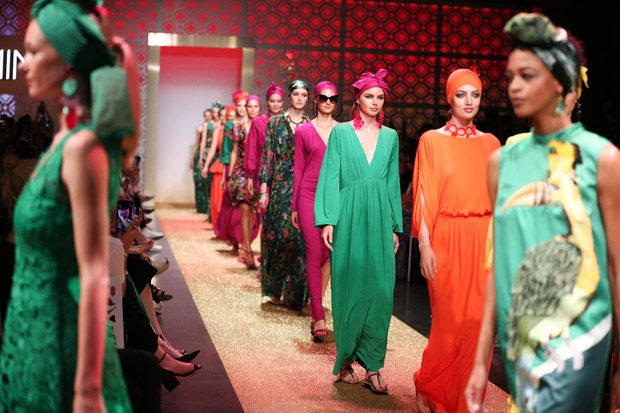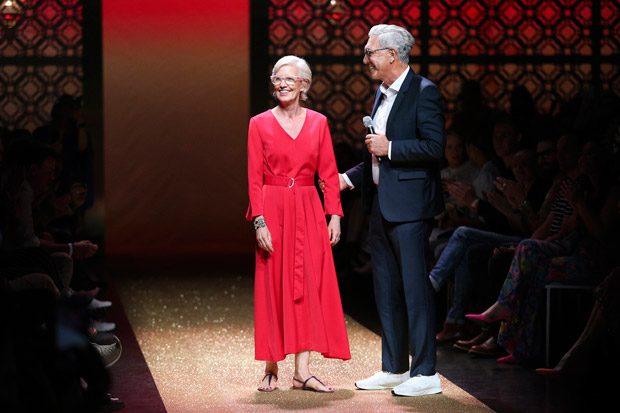 Picture Credit: Picture Credit: Marc Cain GmbH, www.marc-cain.com
Review by Sussan Zeck for D'SCENE Magazine