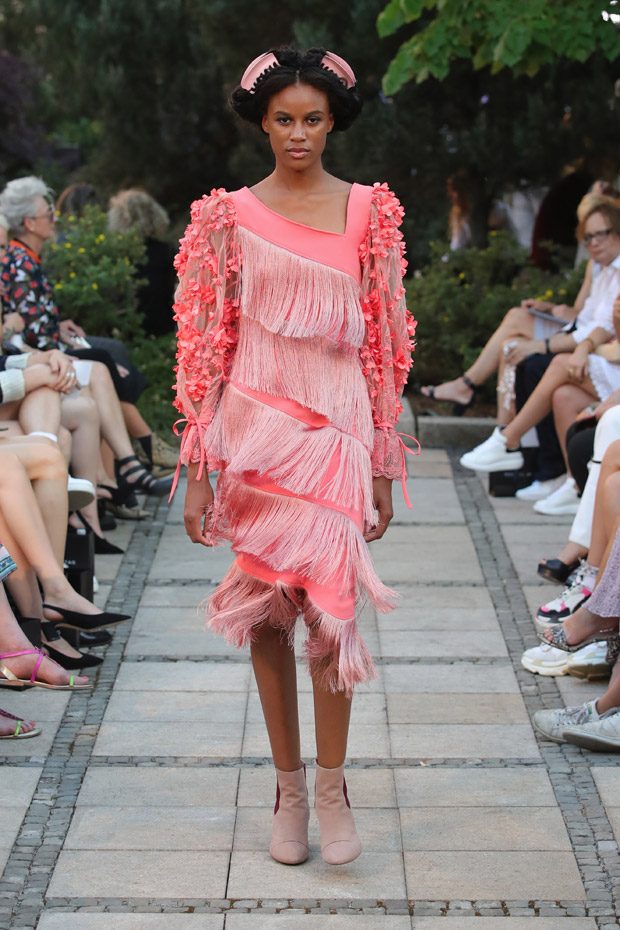 German luxuswear designer Marcel Ostertag presented his Spring Summer 2019 collection titled "Muse" on the 4th of July 2018. As location, the impressive rooftop of hotel Grand Westin Berlin was chosen. That pictureque outdoor location perfectly underlined the mood of this compelling collection. Worth of mentioning is the fact it was Marcel Ostertags' first collection that also contained menswear pieces. The collections' theme "Muse" can be understood as an ode to modern muses that shine because of their personality and attitude towards life and consumption- which means they support sustainability.
In his speech of thanks the German designer invoked his audience to focus on sustainability and quality. In our fast- living times where trends come and go, this statement certainly made us think. Furthermore he expressed his gratefulness to be surrounded by so many inspiring muses in his life- his mother, one of his customers or any other strong woman that embodies those values.
Continue below to read full review of Marcel Ostertag's Spring Summer 2019 Collection by our Berlin Contributor SUSSAN ZECK: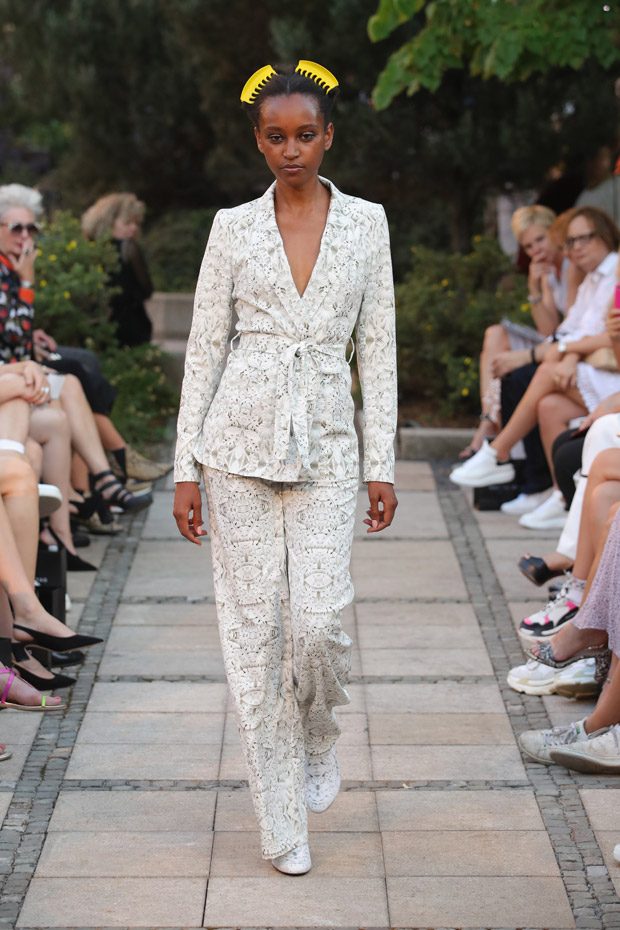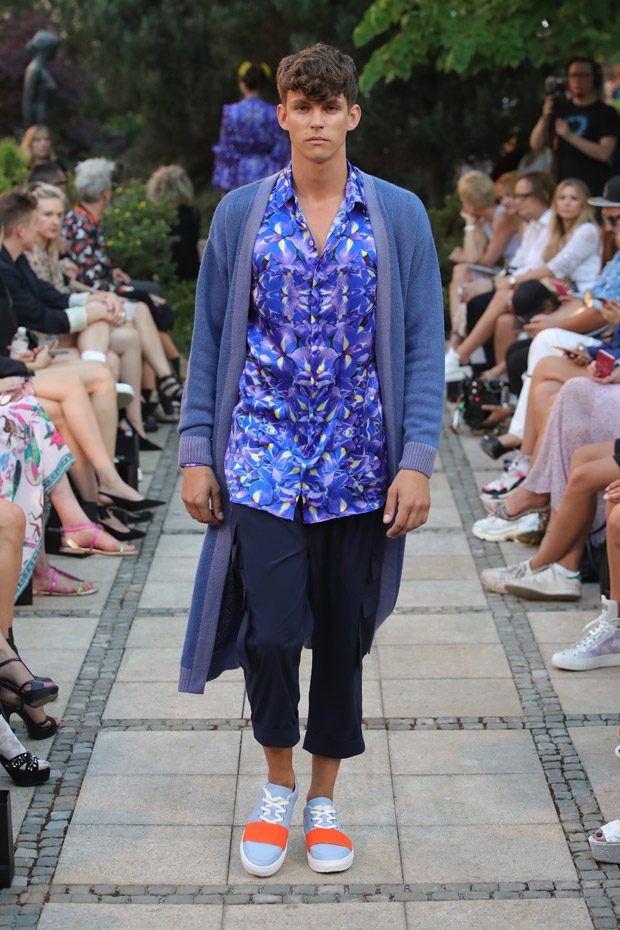 Colour- wise, this collection feels like a celebration of rainbow colours. They appear in various of his creations and in a plenty of colours. That rainbow optics can be seen as symbol for tolerance, awakening, change and peace. With this collection, the creative spirit behind his own label wants to support all those that need help and hope.
In addition to that rainbow topic, his range of colours is a multifarious one: it consists bright, refreshing colours, such as orchid, eye- popping scarlet, sunny yellow, purple, salmon, tangerine and sky blue. In addition to those vibrant nuances, sundry rather restrained, timeless tones can be noticed, such as creme and night black. Some outfits are kept tonal, whereas in others many various colours are harmoniously sparkling and shining together. Simply smooth!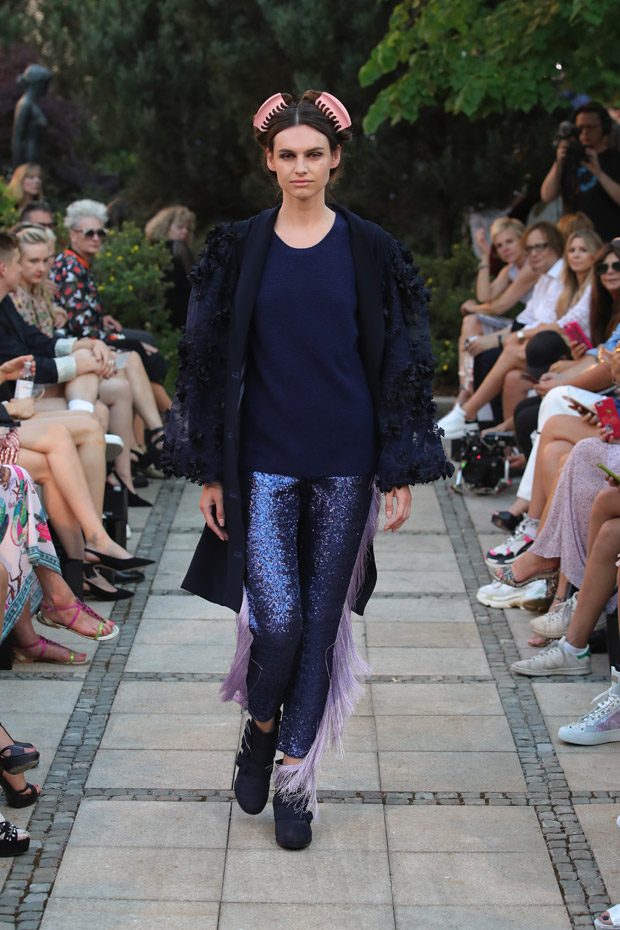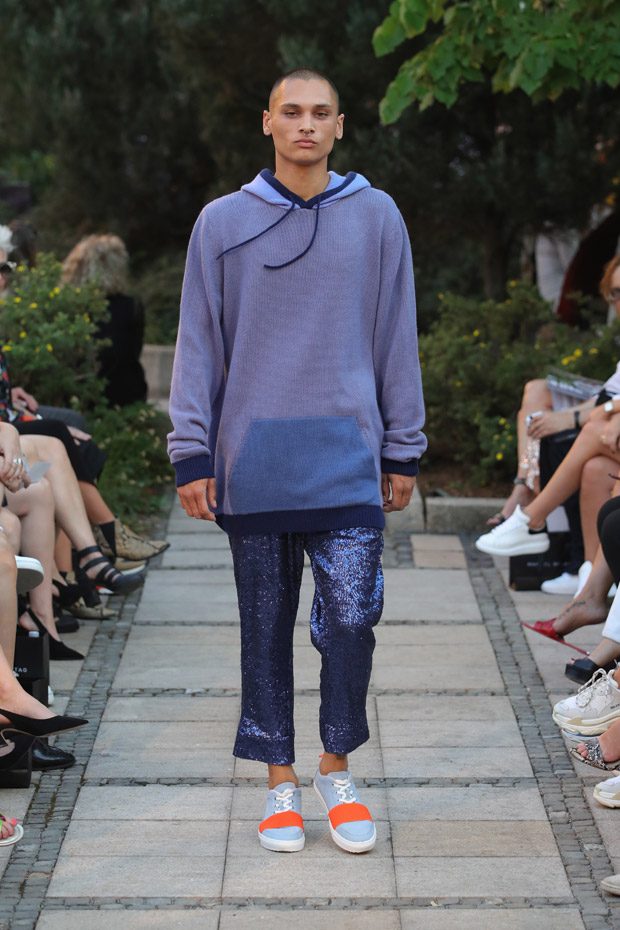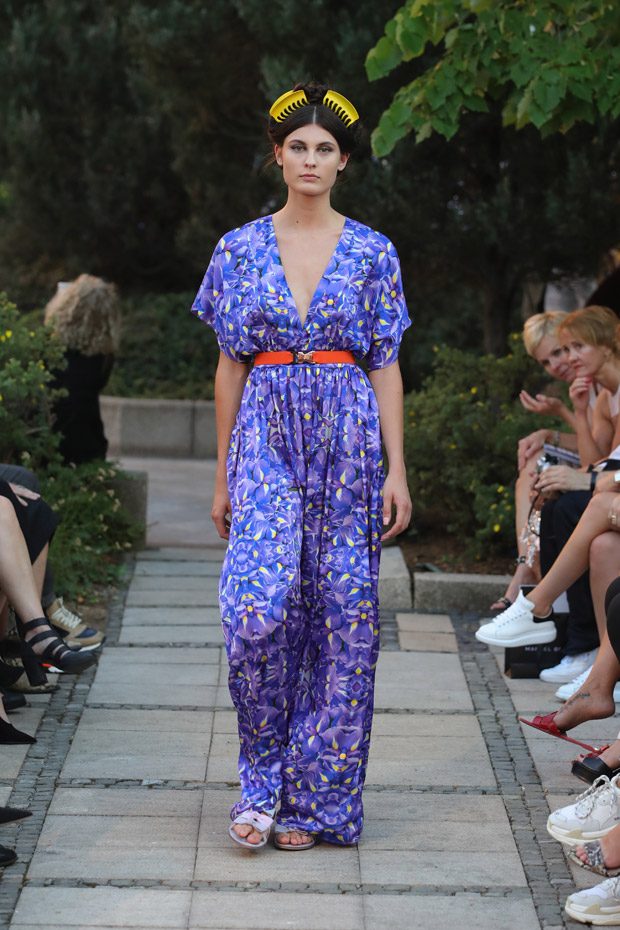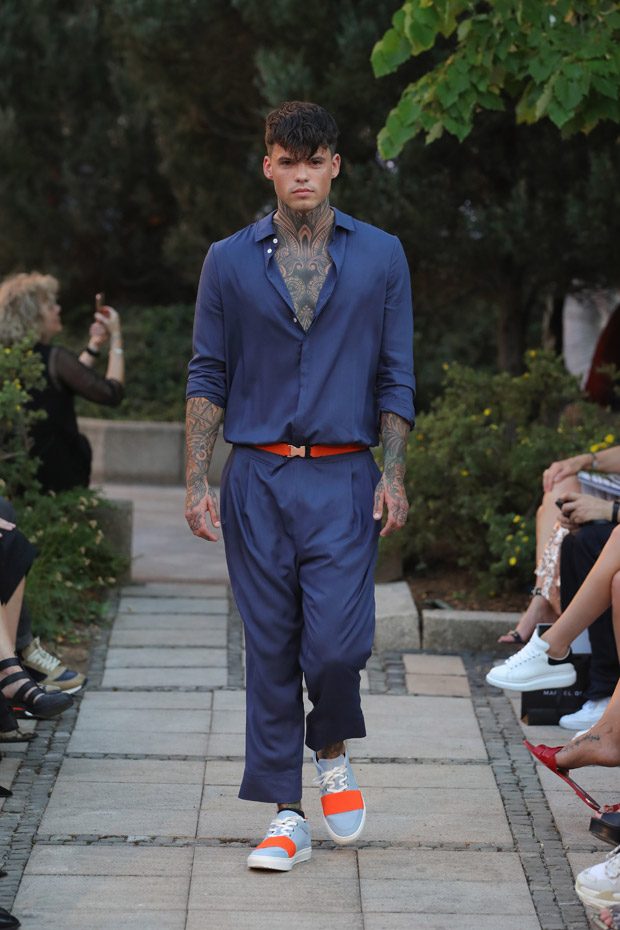 Worth of mentioning is the very special detail- awareness of those lavish looks- they are provided with fringes, sequins, ruffles- whatever you can imagine, becomes real. Asymmetric tendencies, applications, pleated details and transparencies make those creations a true highlight. Influences of the '70s clearly shine through.
The ten menswear pieces of this collection are mainly made of finest cashmere and provided with floral prints. As we know it from his previous collections, also those pieces are all anew "Made in Germany".
Marcel Ostertags' contemporary muses wear a super natural, fresh beauty look with flawless skin. In addition to those beauty looks, the hair is worn up with little colourful combs inside.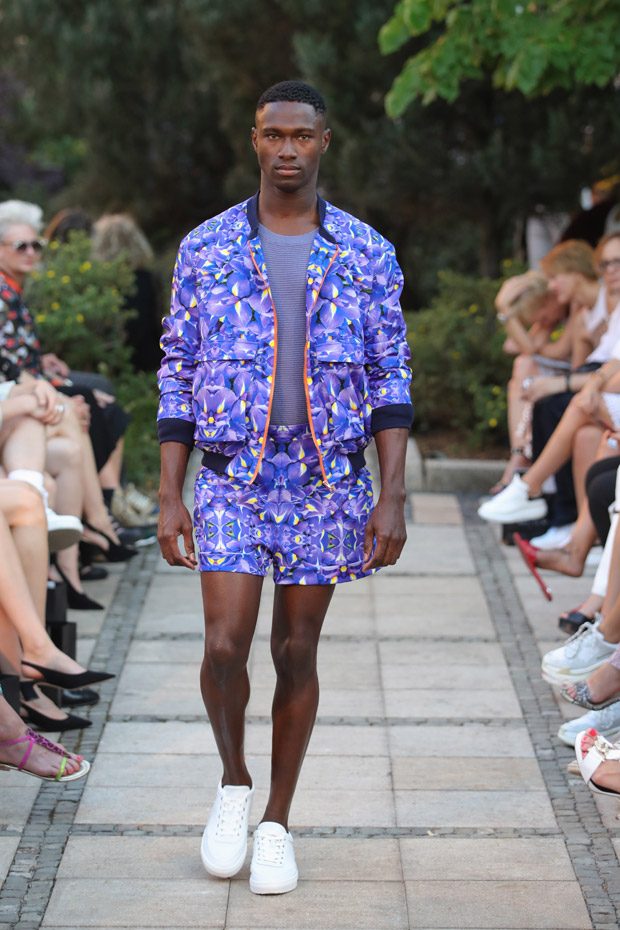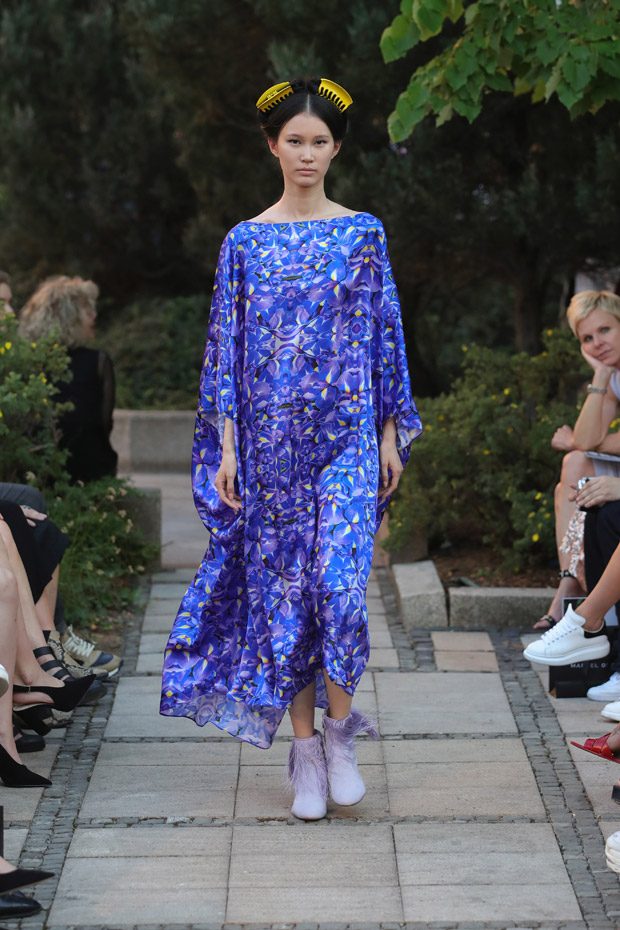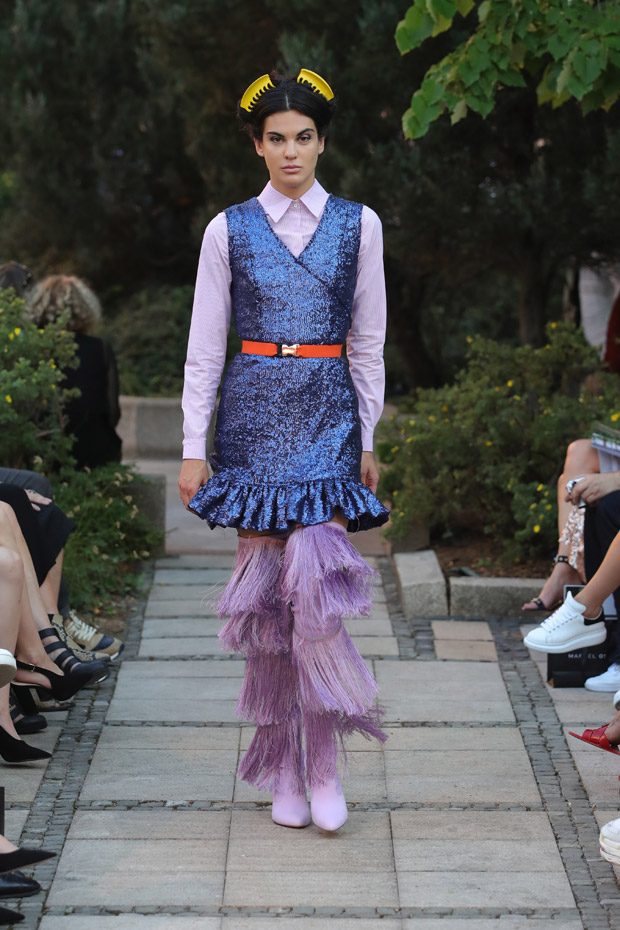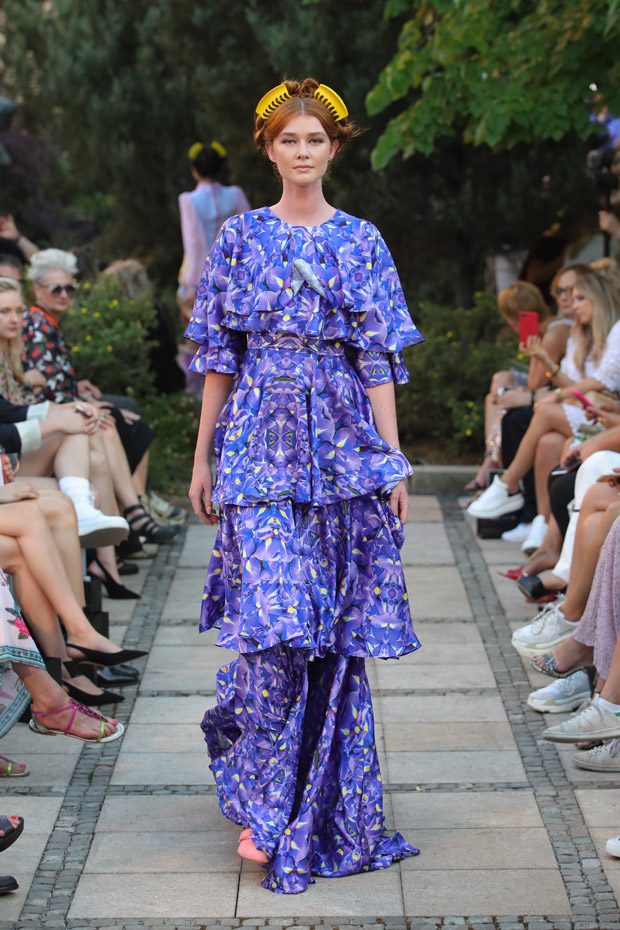 The strong message behind this compelling collection and its appeal to more tolerance and sustainability definitely deserve devotion, so do his colourful creations with love for detail- awareness. We will certainly keep an eye on Marcel Ostertag and on his upcoming collections!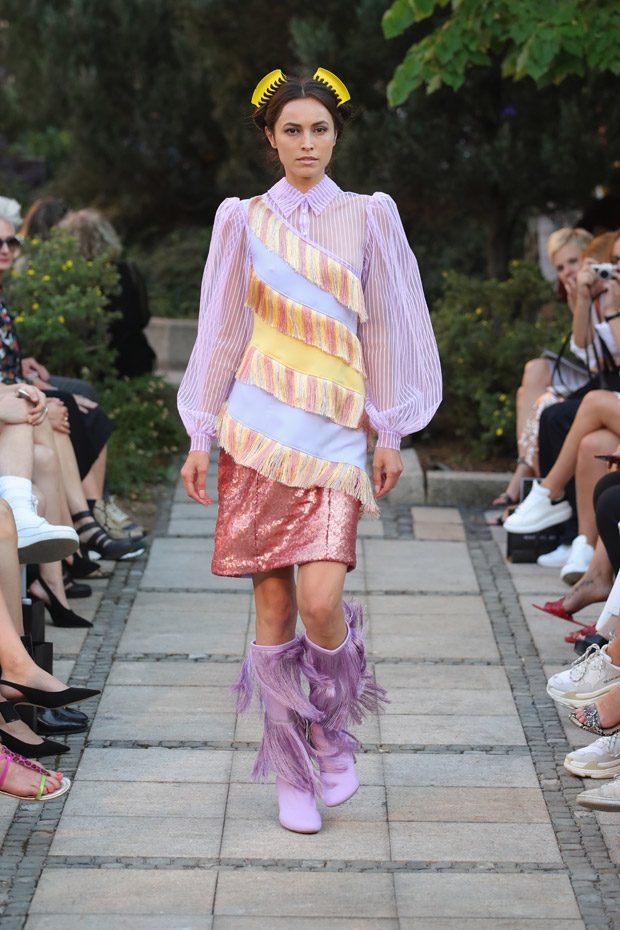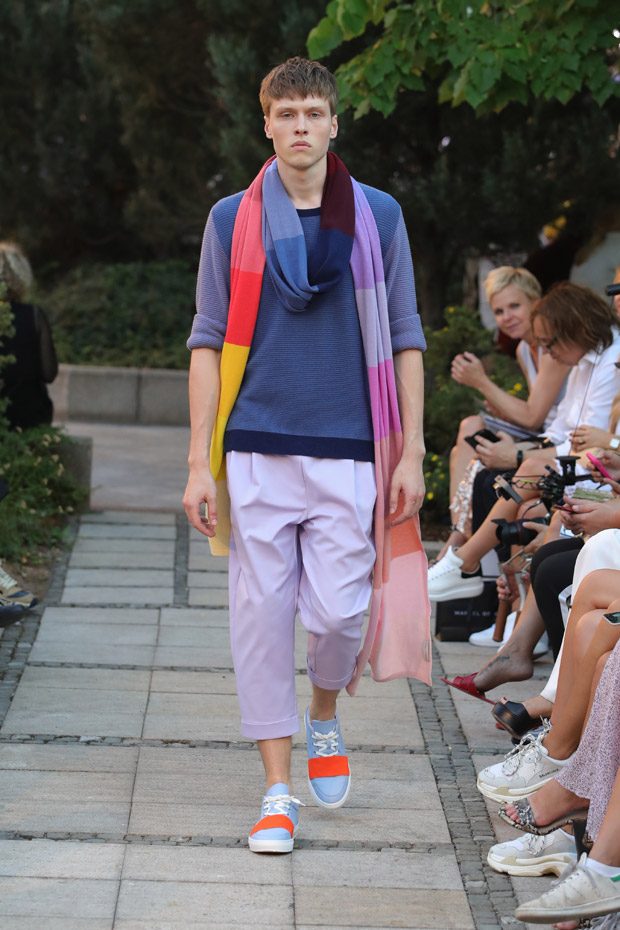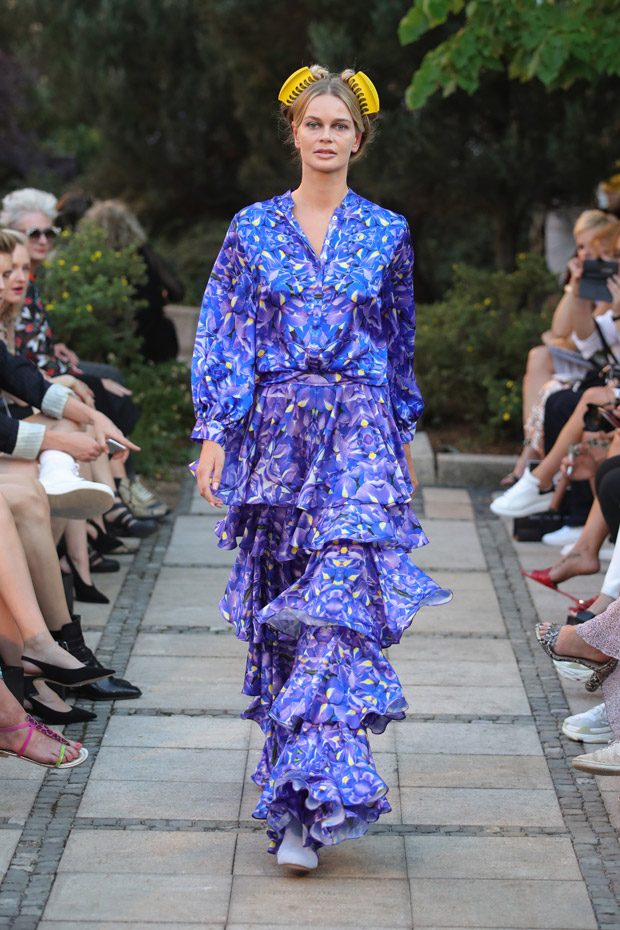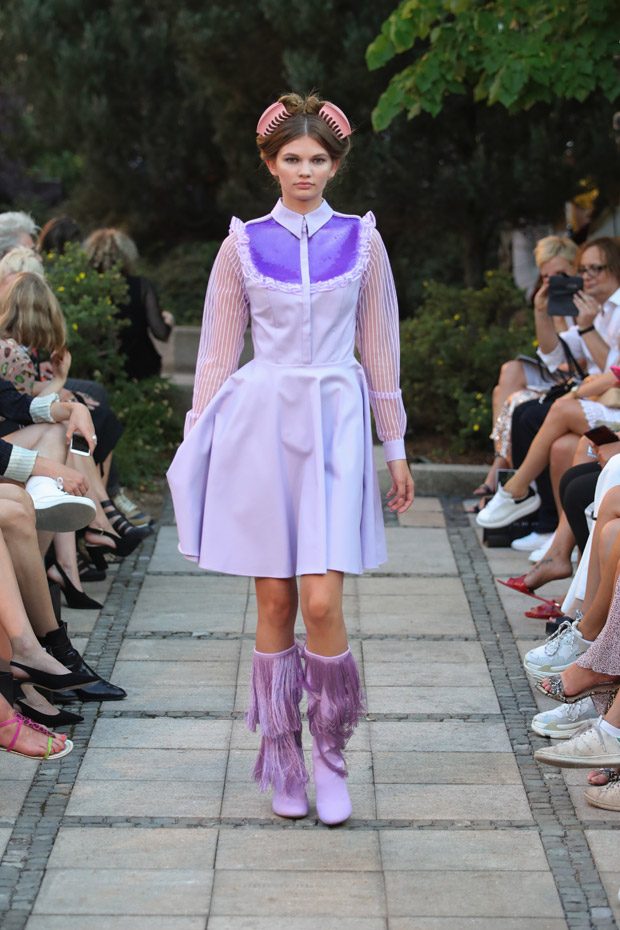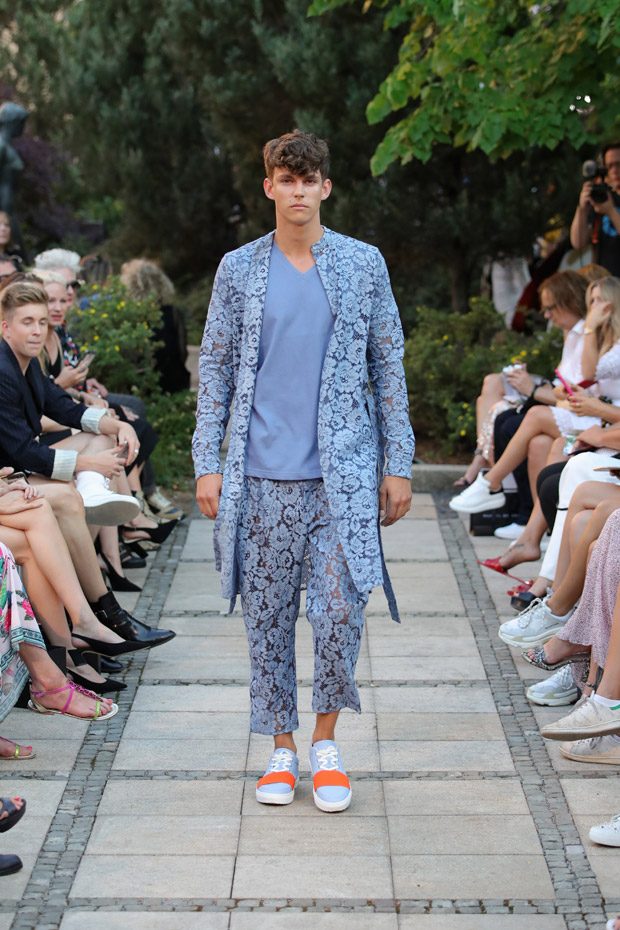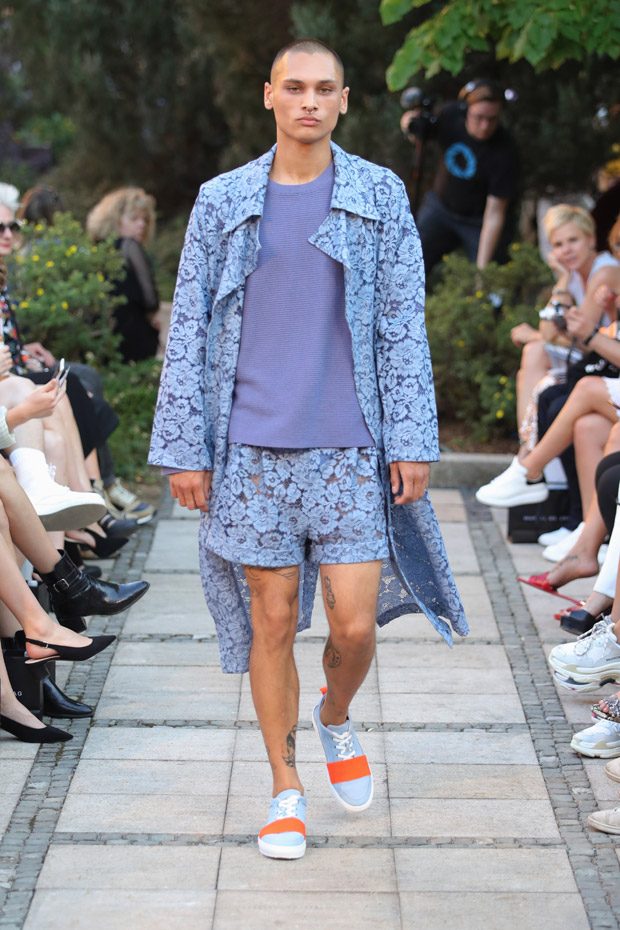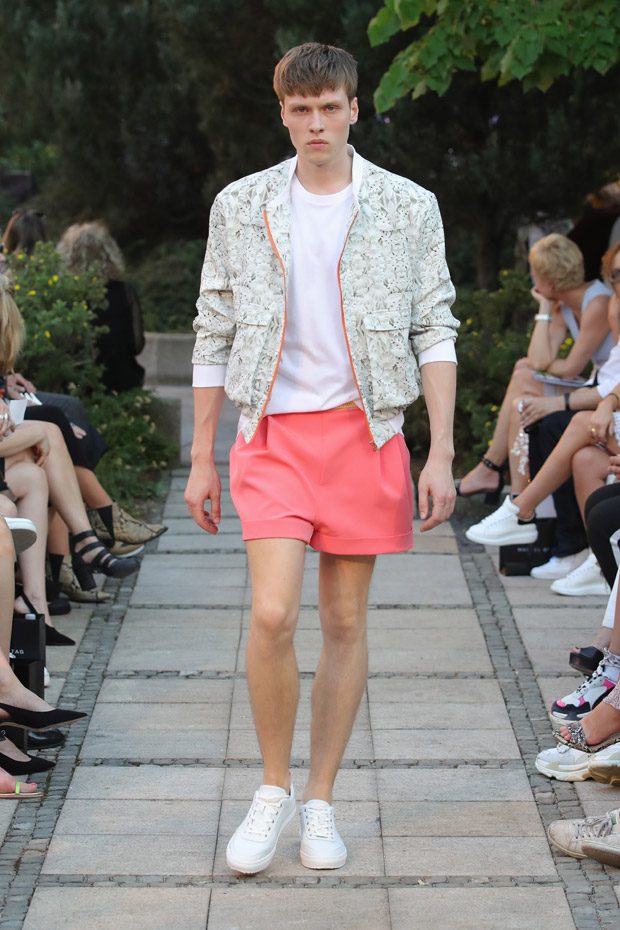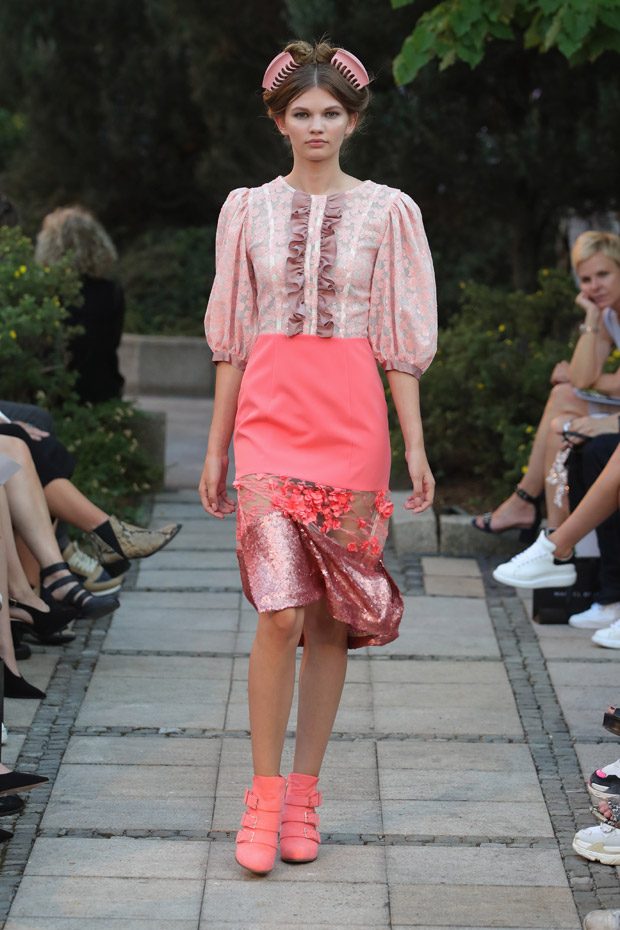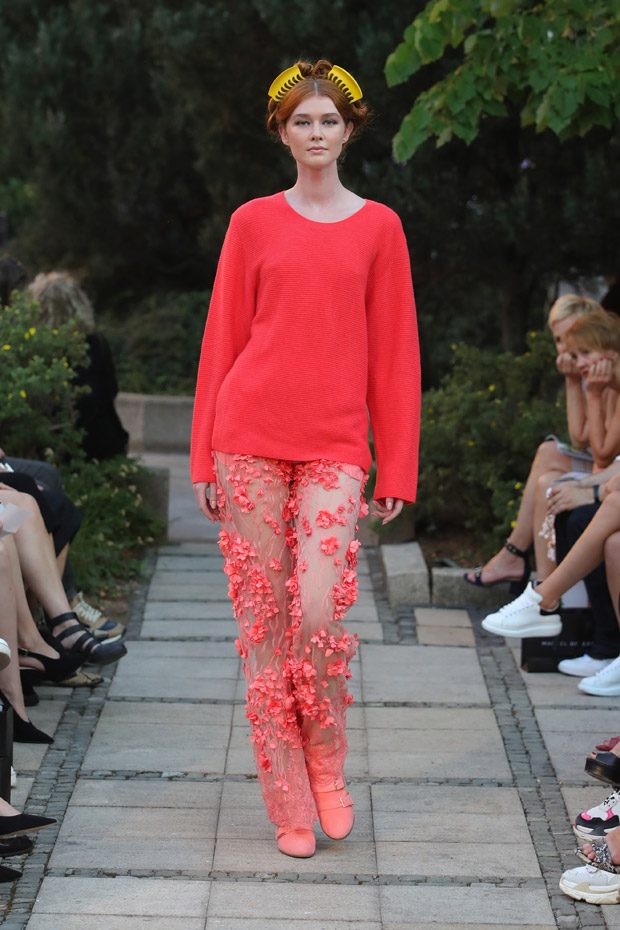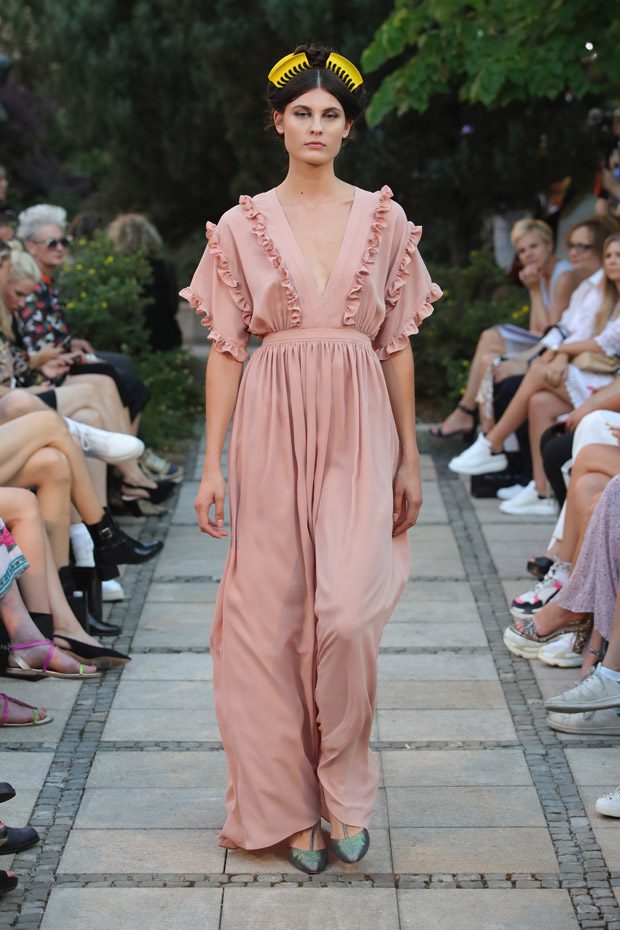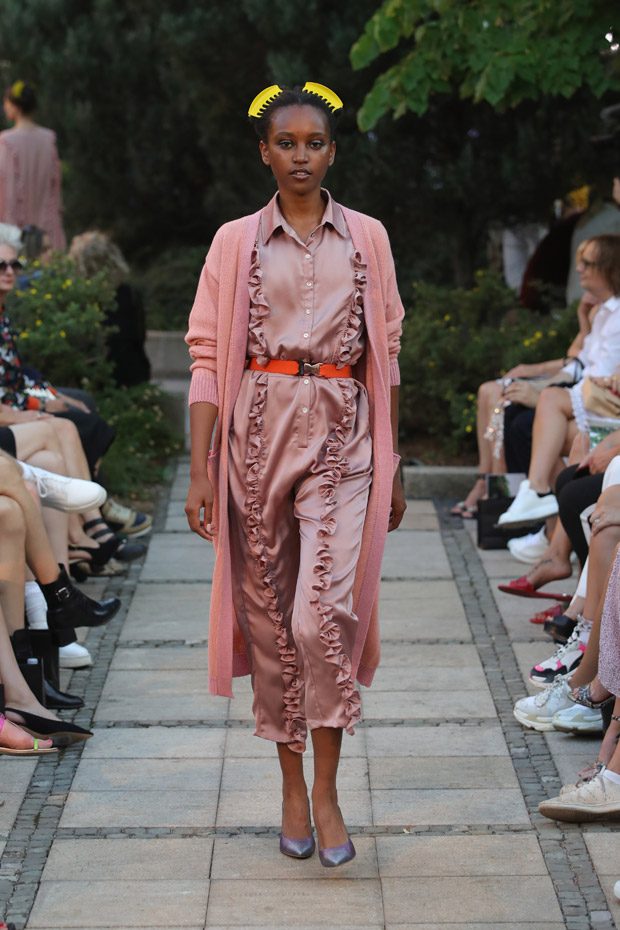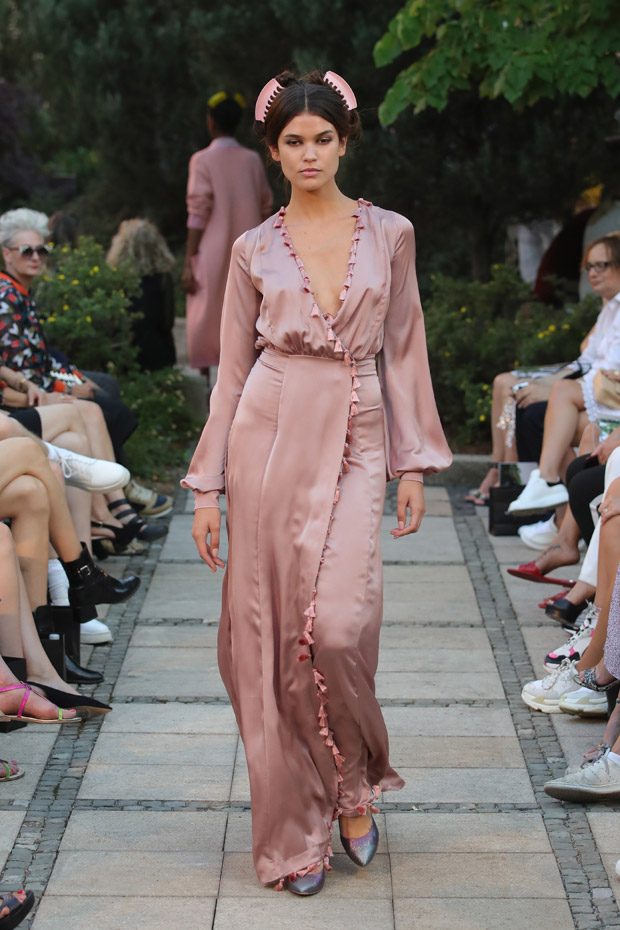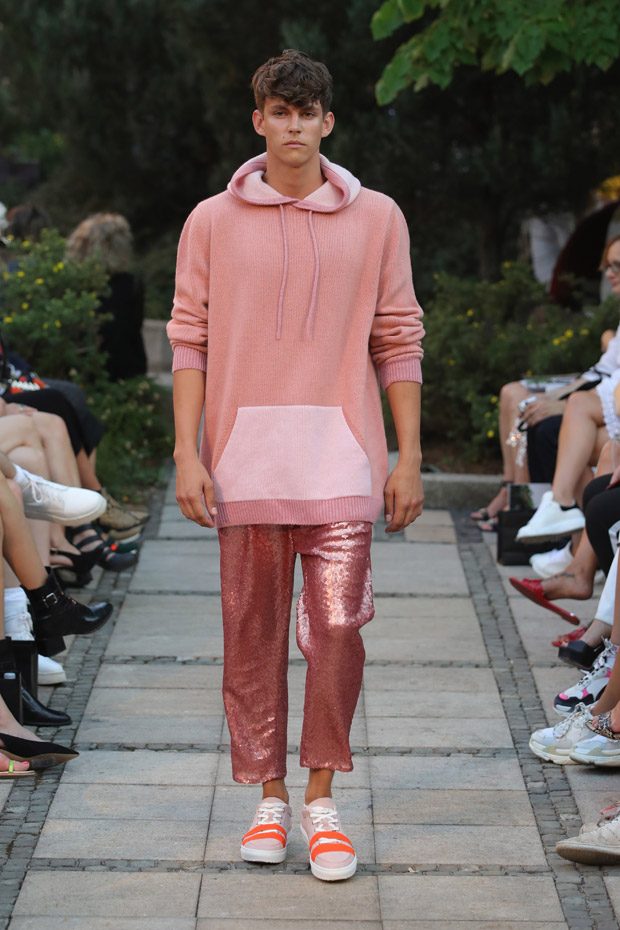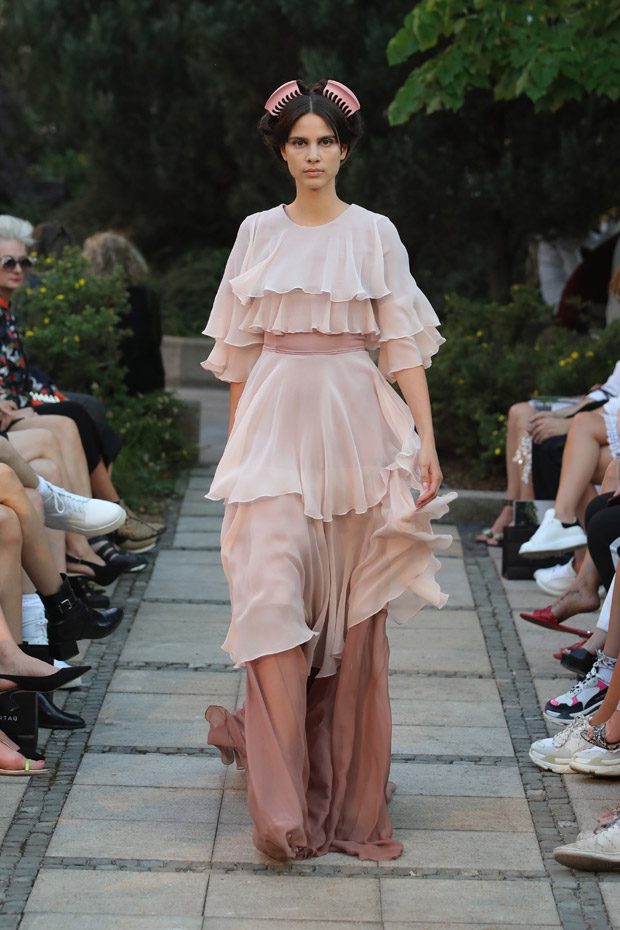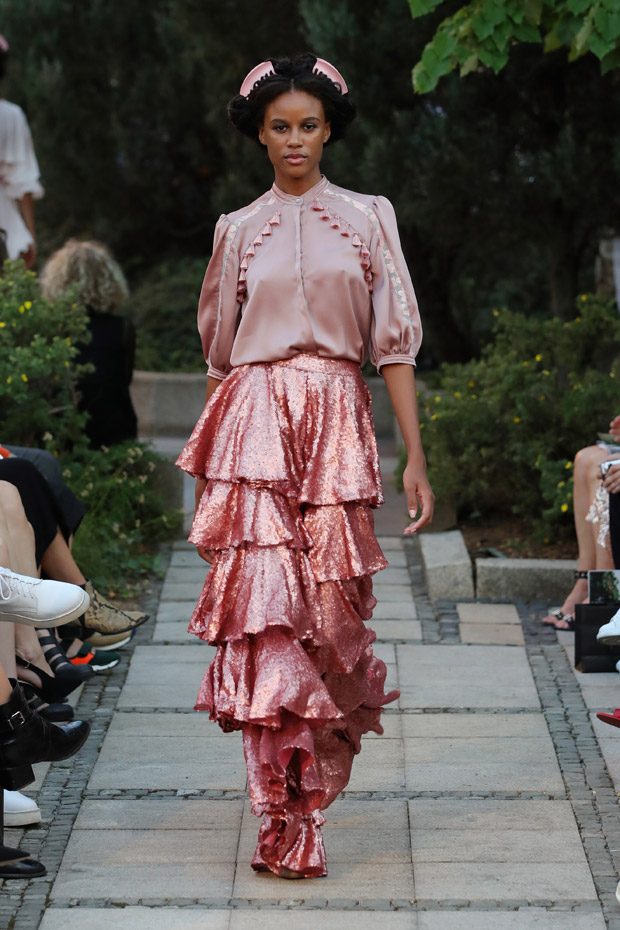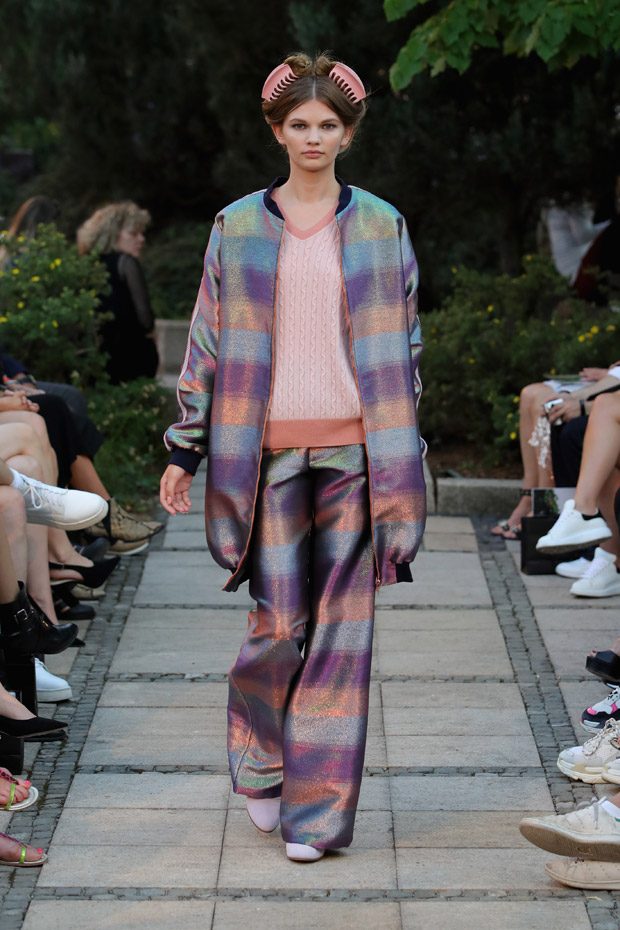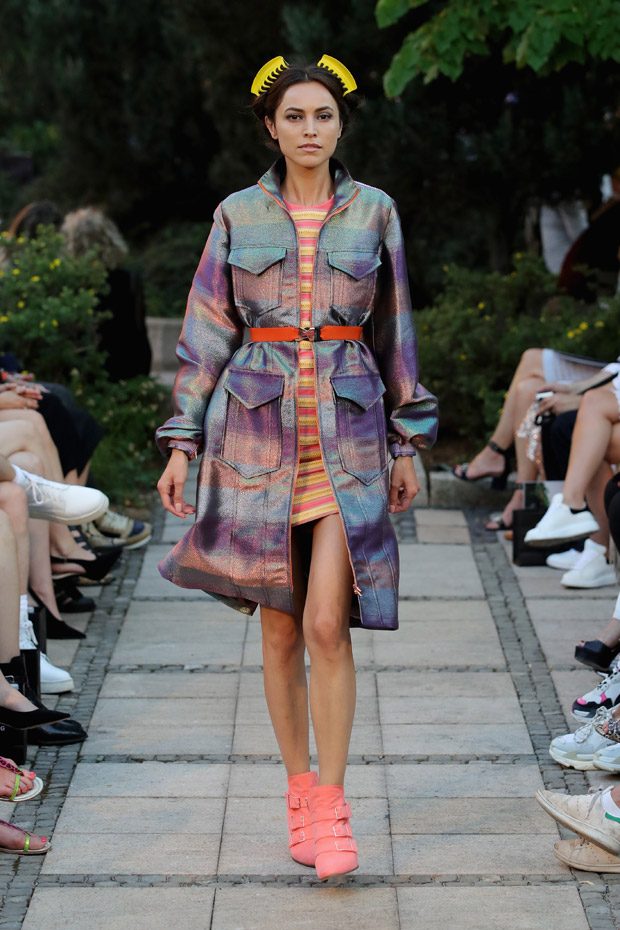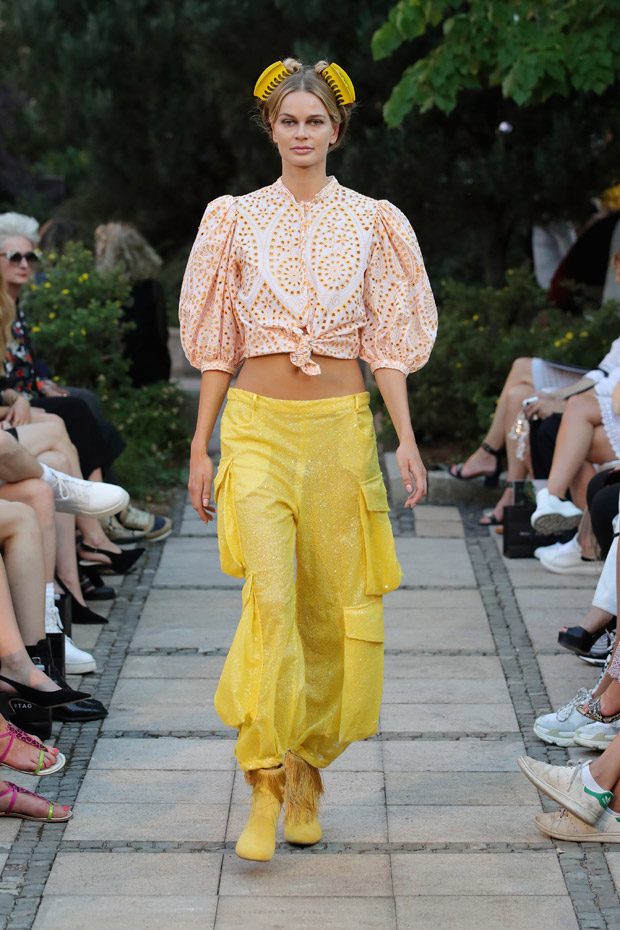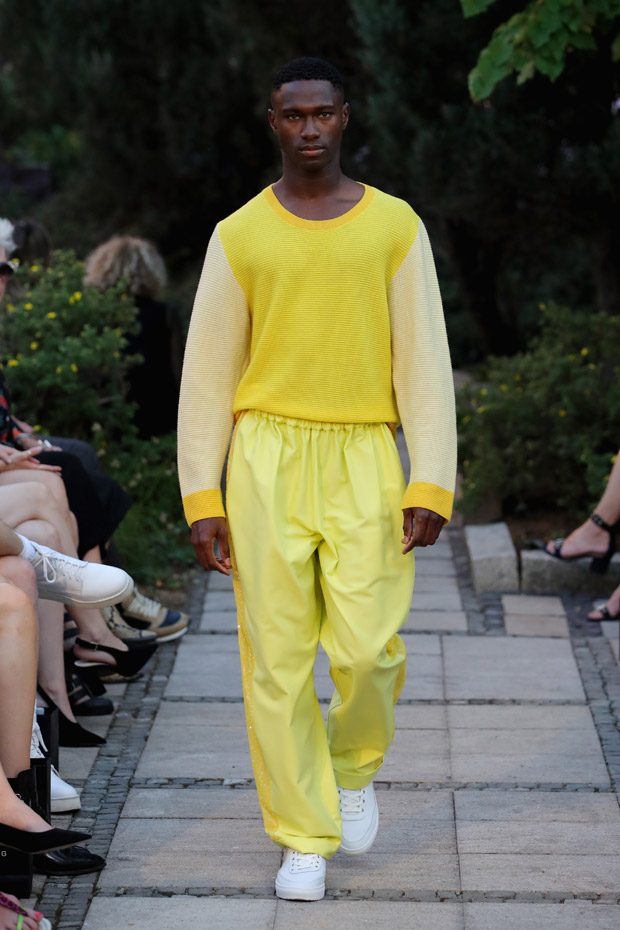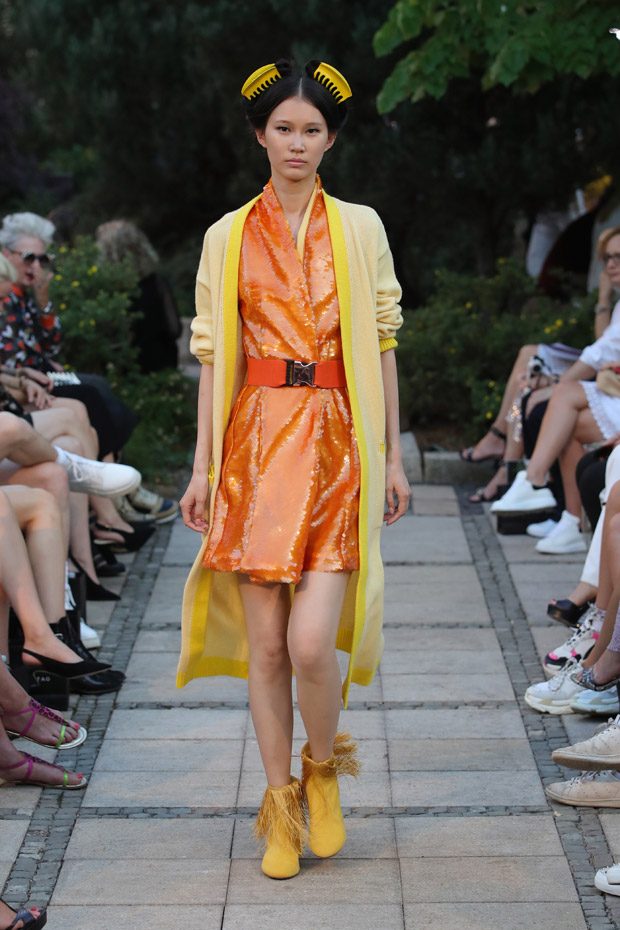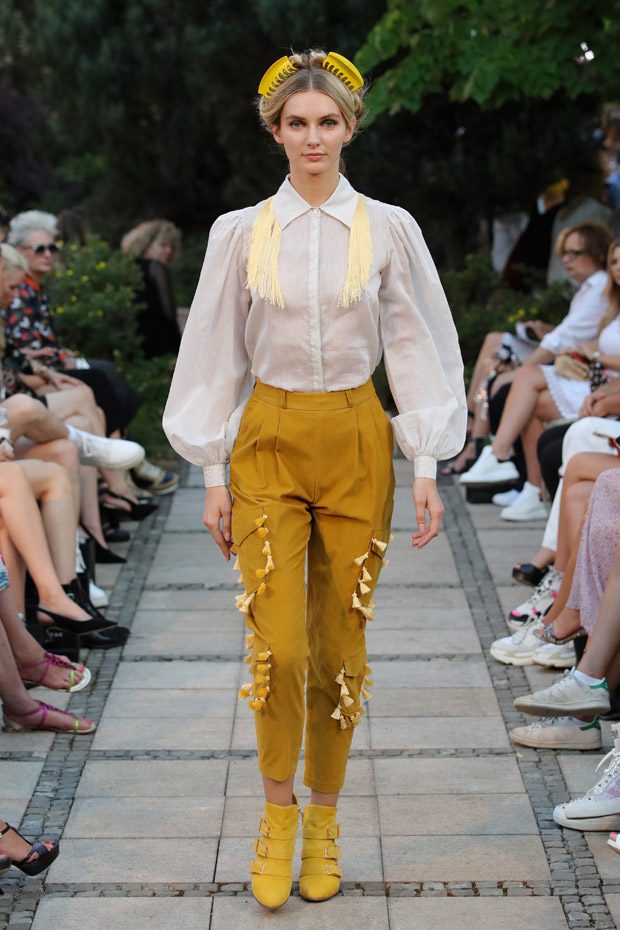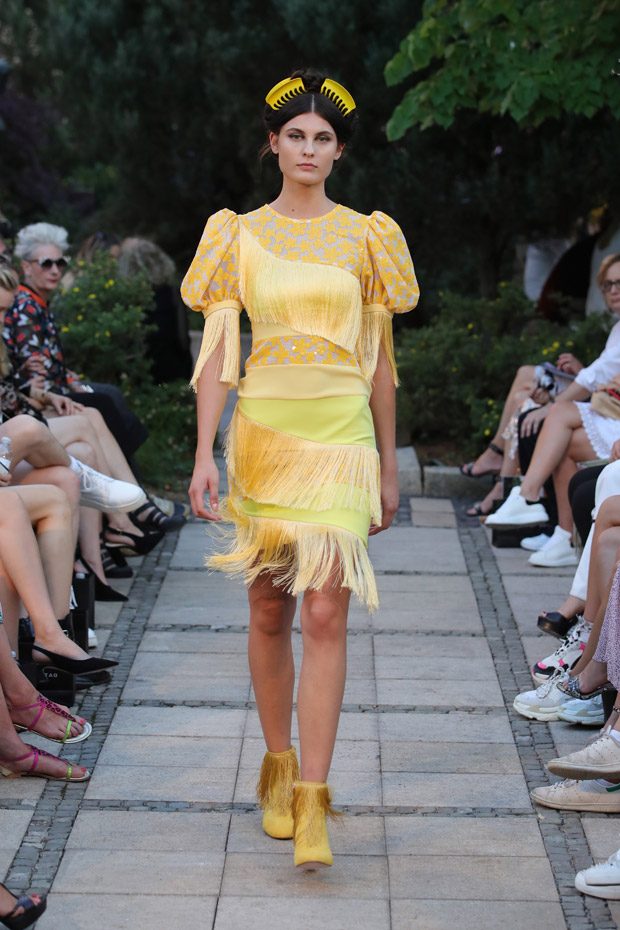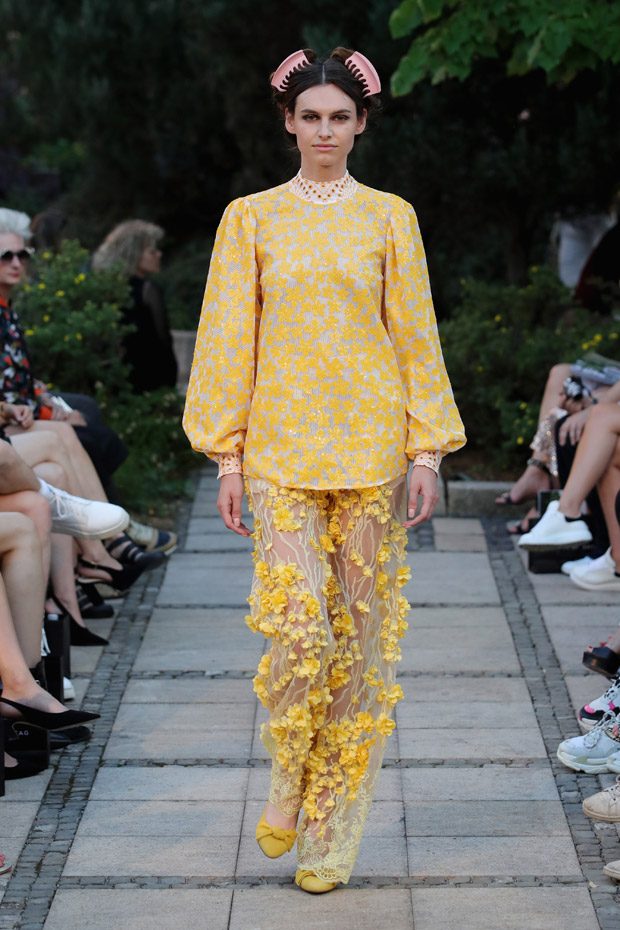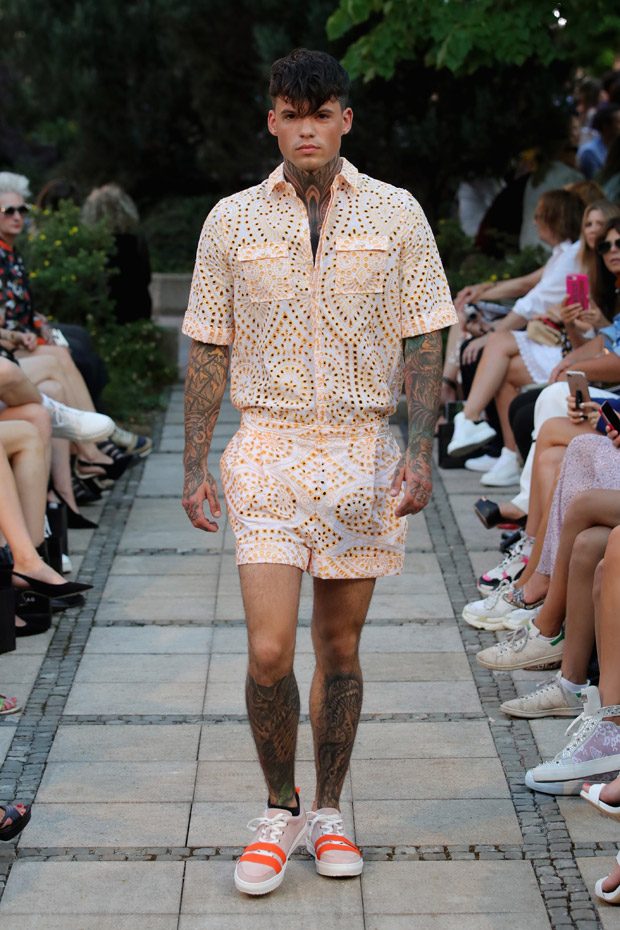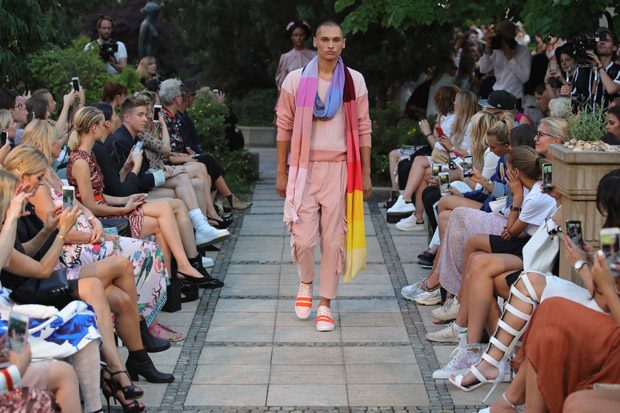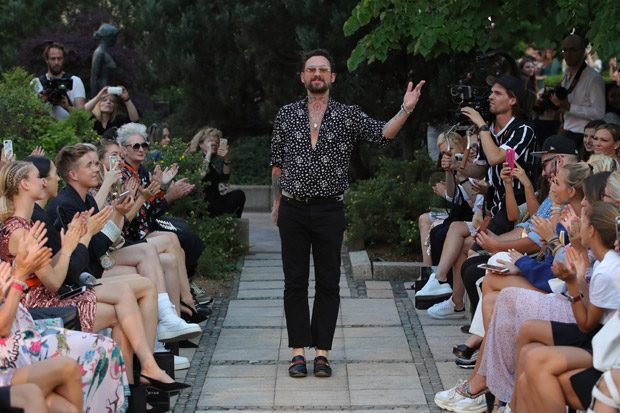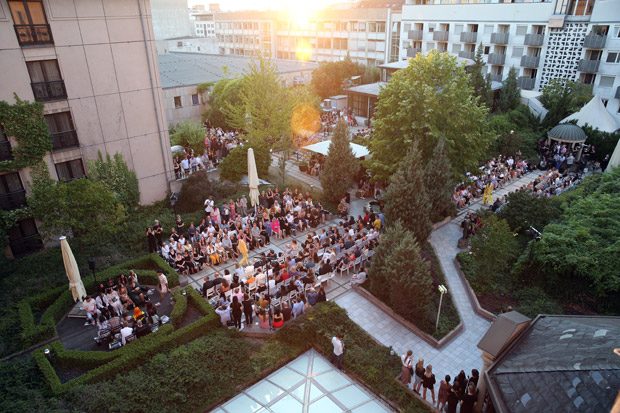 Picture Credit: Marcel Ostertag
Review by Sussan Zeck for D'SCENE Magazine