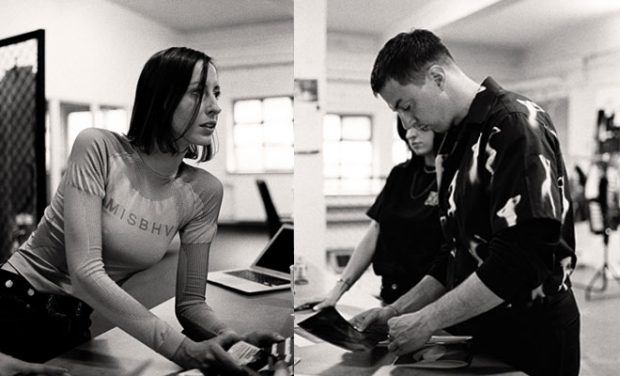 MISBHV is rightfully one of the most talked about breakthrough fashion names on the scene, hailing from Poland it is now widely popular with street as well as celebrity culture. Our Editor KATARINA DJORIC sits down with Creative Director THOMAS WIRSKI and Owner and Head Designer NATALIA MACZEK to talk about their beginnings in Poland, Paris as well as New York Fashion Week and their next step.
Read more after the jump: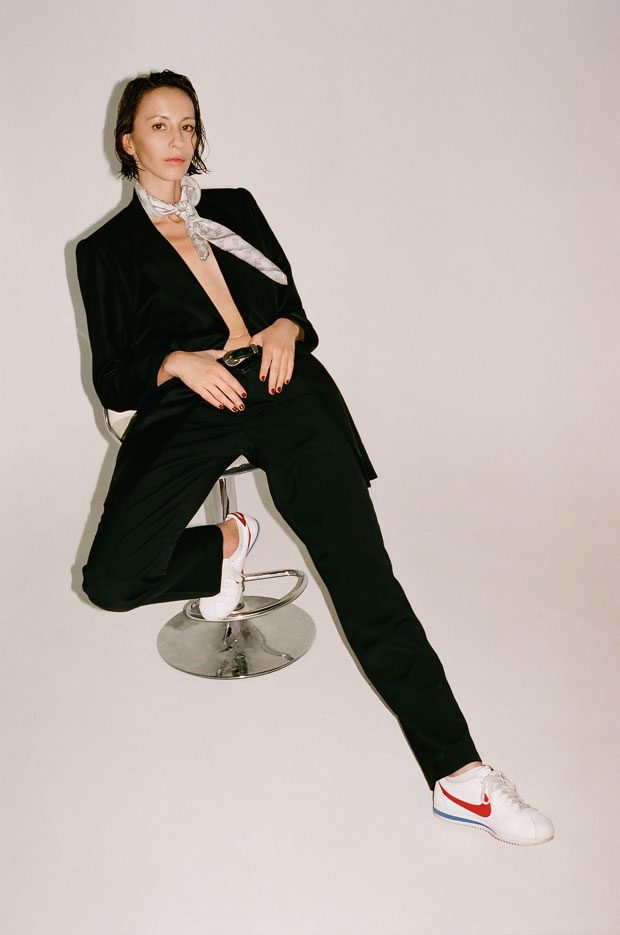 How did growing up in Poland in the '90s shape you as designers? Considering the political situation there…
Thomas: We both grew up in Krakow – the second largest city of Poland with a population of 1,8 million and traditionally a centre of artistic and academical life with over 20 universities. The sheer number of kids coming here for education, from both Poland and abroad, means nightlife. Combined with a more relaxed atmosphere that Warszawa, a primary business hub, means underground. We got involved in the club scene at an early age, in music production, DJing and such. That was actually in the early 2000s and the political situation at that time was no concern.
Do you feel the lack of contact with western culture at that time actually helped you shape your style?
Natalia: Naturally. From the top of our heads when we think of the early 2000s, we think of it's huge warehouses in the middle of nowhere, skinny girls with super short miniskirts, skin-thin turtlenecks and see-though sunglasses. Ironically, that style is in fashion now. What is unique about the Polish eye is the vision of women. If there is one element of the communist ideology that we can be thankful for, it is the strength and importance that this system installed in women. It is no accident that 1 in 3 companies in today's Poland is run by a women – making us one of the European leaders in this field.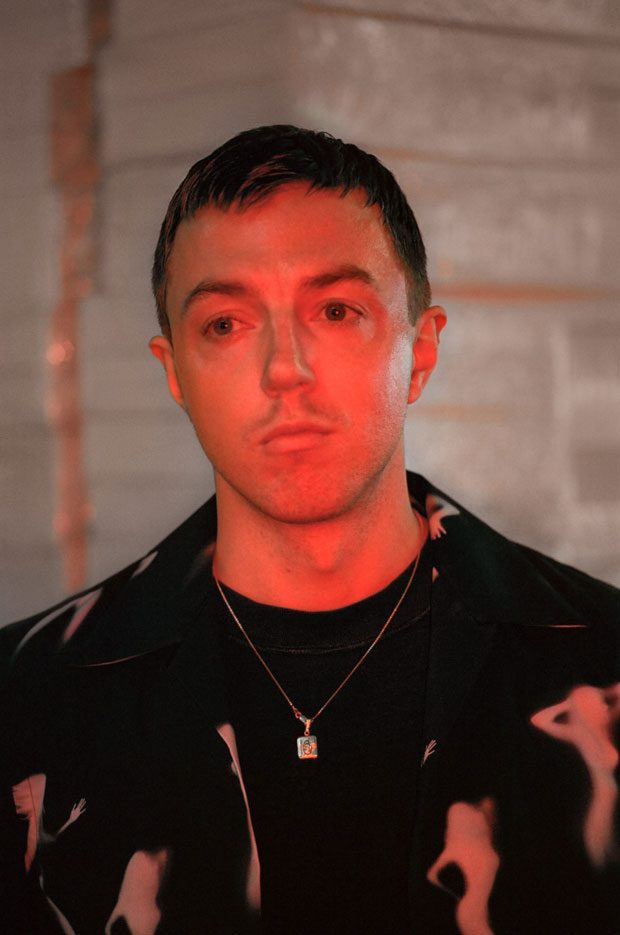 Now Poland has a strong fashion, art and music scene. How important is for M I S B H V to stay part of the Polish scene?
Thomas: Our brand was started here, it is made here and will remain here for the foreseeable future. To say it is very important is an understatement.
Do you think the lack of formal design education was actually good for you?
Natalia: Of course. The lack of formal design education, we both studied law, made us weigh in on the emotional content of our work rather then the sheer technicalities. Think of your favourite records – be it punk, techno or classical. When you listen to music it's the emotions, the soul, the mood that speaks to you – not the technical finesse. That should be said of everyone from the Sex Pistols through Steve Poindexter to Schubert. A lot of people know how to play the notes – not many have something to say through music. That does not mean that we do not care about how the garment is made – quite the contrary. We use the finest European and Japanese fabrics and custom-made Italian hardware. We contrast that with the DIY, home-made feel printing in Poland gives us. We also produce locally – all of our factories are within two hours drive from our studio. With some it's a never ending story of squeezing our smaller knitwear orders between big clients like Saint Laurent and Givenchy. With others – like leather – it's literally hand made work with a small group of artisans in Polish mountains.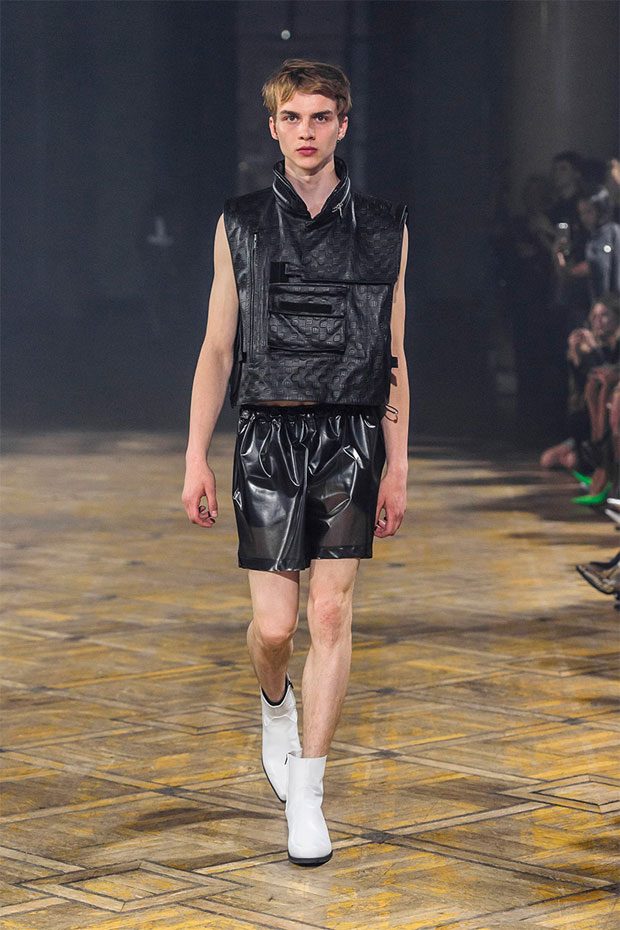 When you thought about your next steps and growing outside Poland how did you choose Paris?
Thomas: We have spent quite some time in Paris before deciding to show there.
After setting your showroom in Paris you received offers from big retailers. How challenging was that for a new brand that you were at the time?
Natalia: Very. Making a leap from the "streetwear" modus operandi where you design a t-shirt on Monday, screen print on Tuesday, shoot on Wednesday, sell on Thursday and ship on Friday to show full, 100+ pieces collections four times a year, months in advance was probably one of the biggest challenges for us since we first landed with MISBHV in Paris in 2015. Our pace in the last three years was insane but you live, you learn, you adjust and push forward.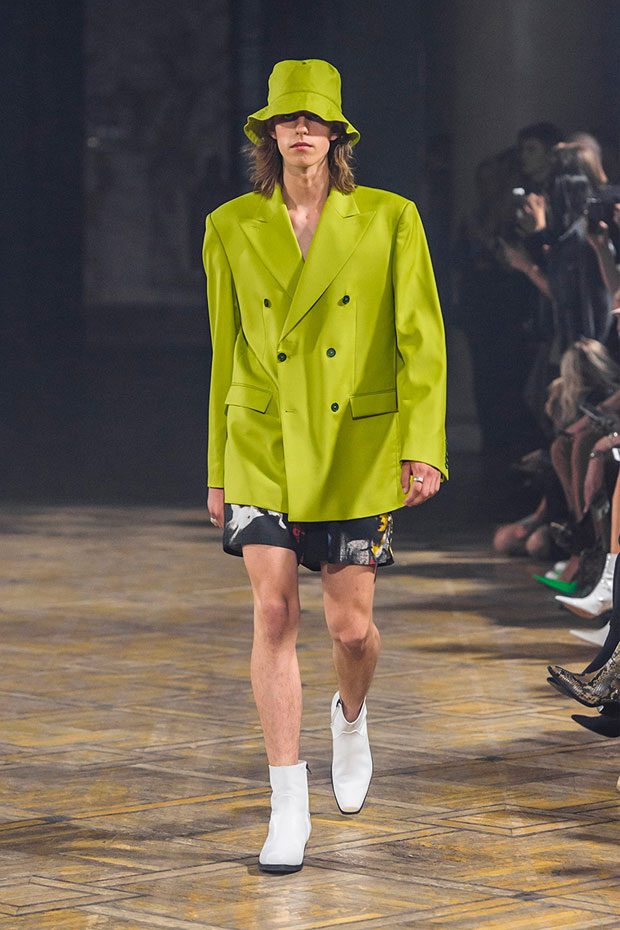 How was your experience showing at NYFW?
Thomas: Similar to starting the brand actually – we decided to give it a shot, threw ourselves at it and did it, learning a whole lot along the way. The "Object Of Desire" show still gives us chills. The "6 Years In The Rave" that followed later was much more complex and more demanding as we did it 100% independently. We have rented a former bank, a big white run down space across the street from the Empire State Building and produced the show in literally 48 hours. We loved every second of it.
So, how did it feel seeing people wearing your designs for the first time? Now you have a ton of celebrities wearing your designs…
Natalia: It is the biggest reward. Seeing celebrities in M I S B H V is nice and all but nothing brings more joy than seeing cool kids in the street wearing the brand.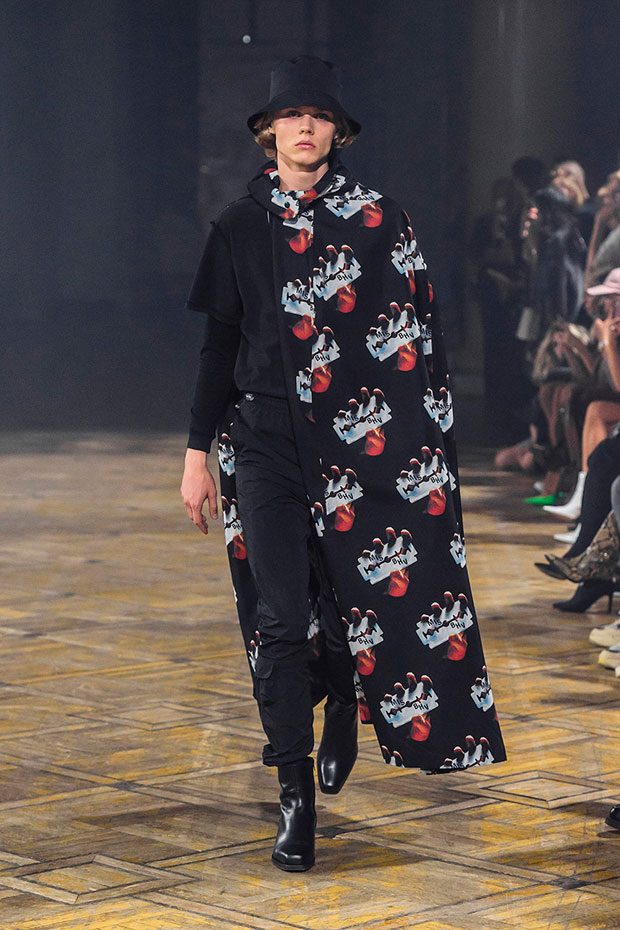 Who is the perfect M I S B H V Man / Woman?
Thomas: Ideally, M I S B H V comes from within us and the team that we have around us. It is a product of our world and our surroundings.
Do you think the digital era has entirely changed the fashion industry?
Natalia: The fashion industry, as the world as whole, as water, is in constant motion. The digital era didn't stop anything – it's unfolding and morphing every day. This constant movement makes this industry very exciting to work in.
What is next for you?
Thomas: Our first show. Our first sneaker collaboration. Our first pair of sunglasses. We never stop!
Keep up with the latest from M I S B H V on their Instagram @misbhv