A 'resort' clothing collection can sometimes have two meanings; it often refers to the pre-collection released by fashion labels in between seasons, which at this time of year means it's perfectly suited to those who are shopping for their holiday clothes. Resort collections often appear all year round, as people are hungrier for new styles and new trends that are emerging. For clothing that you need outside of the traditional seasons, resort collections have become your go-to.
The other meaning of resort wear relates directly to holidaying, and wearing the ideal holiday styles in whatever exotic destination you've chosen to visit. After all, most hotel bars or restaurants probably won't appreciate you turning up in your swim shorts and t-shirt! The popular destinations of Marbella, Las Vegas, the Bahamas and Dubai are desirable holiday destinations, but they are also becoming home for many people, which means finding a style that suits the weather, the relaxed atmosphere as well as being a maintainable style for the duration of your stay.
For men, one of the most popular resort clothing items to wear is the resort shirt. So, what is a resort shirt and how do you wear it?
Read more after the jump: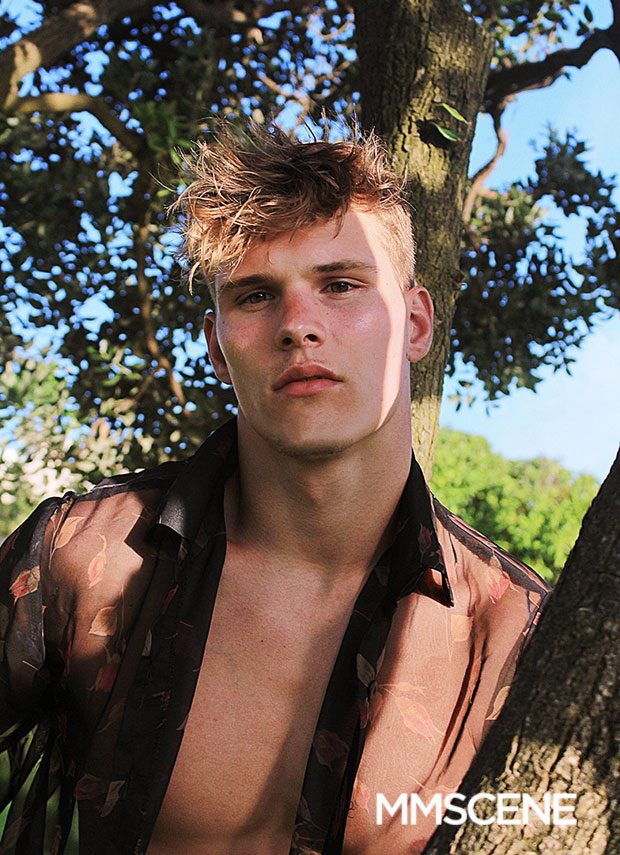 Resort shirt styles
Resort shirts often exude a retro vibe, with a laidback style for those who want to look smart but still comfortable in a warmer climate. Men's resort shirts are usually characterised by a relaxed collar, button up detail and a tropical print; not quite a Hawaiian shirt, but not far off either.
An exotic take on your usual short sleeve shirt, it should be reserved specially for your holiday destination and worn to reflect that holiday vibe. Patterns such as palm trees, leaf prints or the traditional Hawaiian pattern if you're feeling brave, are incredibly popular for the resort shirt. However, as the style becomes more popular, look for unique prints like vibrant dragons, bright tigers or cherry blossom.
How to wear
Resort shirts can be worn dressed up or dressed down, depending on the occasion. If it's time to relax by the pool, pair your resort shirt worn unbuttoned with your swim shorts for an easy style to head to the pool bar in. You might even find swim shorts that match your shirt with a similar print for an even more stylish appearance.
For a casual evening or day style, a resort shirt goes together perfectly with a pair of chinos or even jeans if the heat isn't too much. Ideal for dinner or evening cocktails, you can look smart while still looking as though you're relaxed and on holiday.
If you're off to a swankier event, you might want to consider wearing your resort shirt with a suit jacket and pants. While it might sound odd, the resort collar can give a very Mediterranean feel to your ensemble. Remember that a resort shirt is never worn with a tie!
So, for a very contemporary take on men's shirt styles, you can't go wrong by packing a few resort shirts in your suitcase. Ready for every occasion, you can throw it on easily and off you go.
Images by Mikey Tadesse for MMSCENE