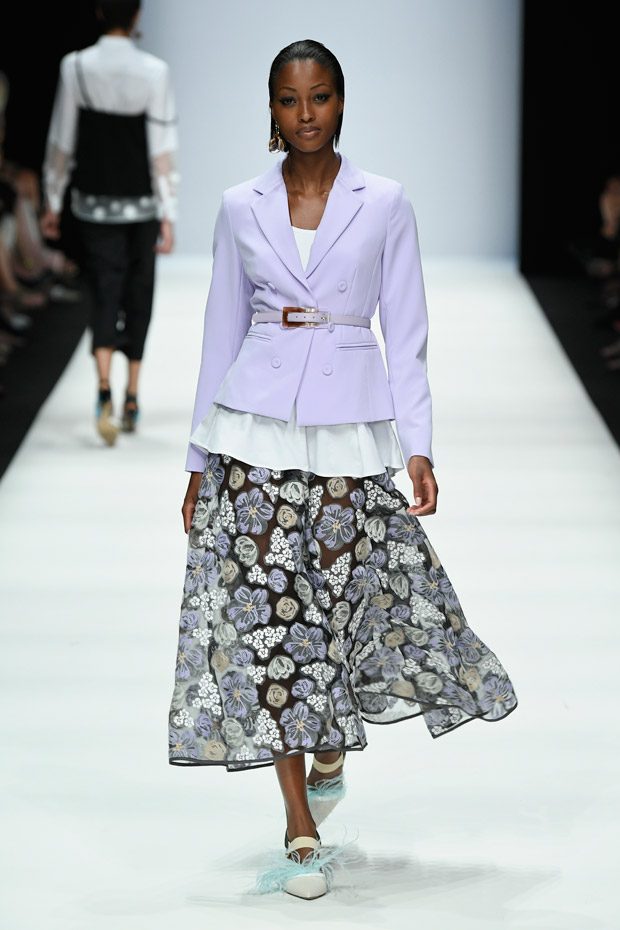 German premium label RIANI presented its Spring/ Summer 2019 collection titled "RIANISTAS BIG DREAM" on the 4th of July 2018. As location, the main fashion week venue "eWerk", in the heart of Berlin was chosen. Hollywood glamour was in the air when we were arriving at the venue, or, to say it more precisely, the red carpet was provided with stars and each VIP could find his/her name on a star. For a minute we felt like being on the Walk of Fame and straight in California. What a stellar idea! At that point we didn't know that this was only the first highlight of the evening, so let us tell this story step by step. After some popcorn and cool drinks, we were definitely ready to get this party started. As you may assume by the title of this collection, it was all about "RIANI and the American Way of Life". And in this night, "RIANISTAS BIG DREAM" definitely came true. As kick off, a group of dancers from the Stage School Hamburg performed "All that Jazz"- a jazz performance that was incredibly inspiring to witness.
Continue below to read full review of Riani's Spring Summer 2019 Collection by our Berlin Contributor SUSSAN ZECK: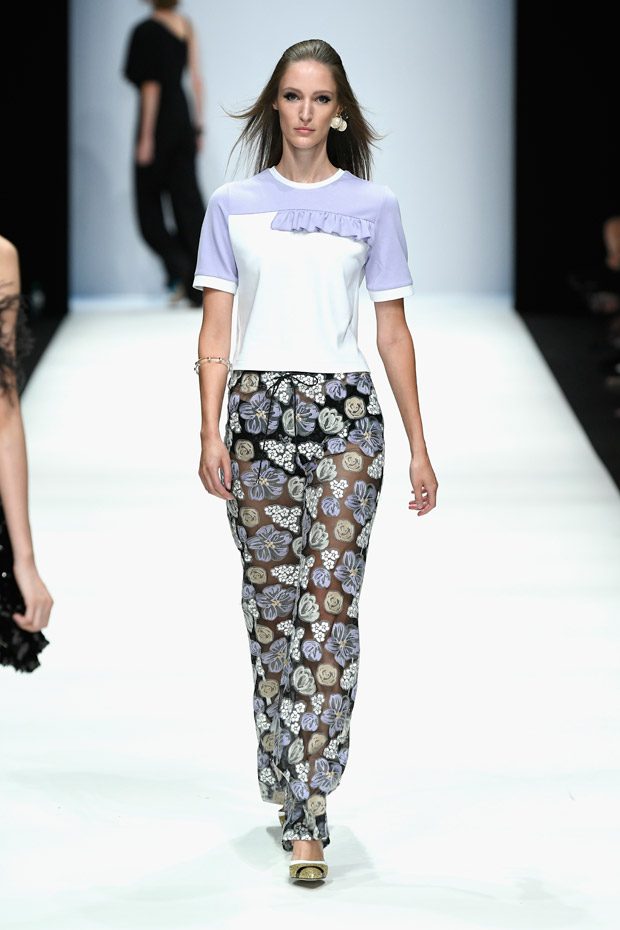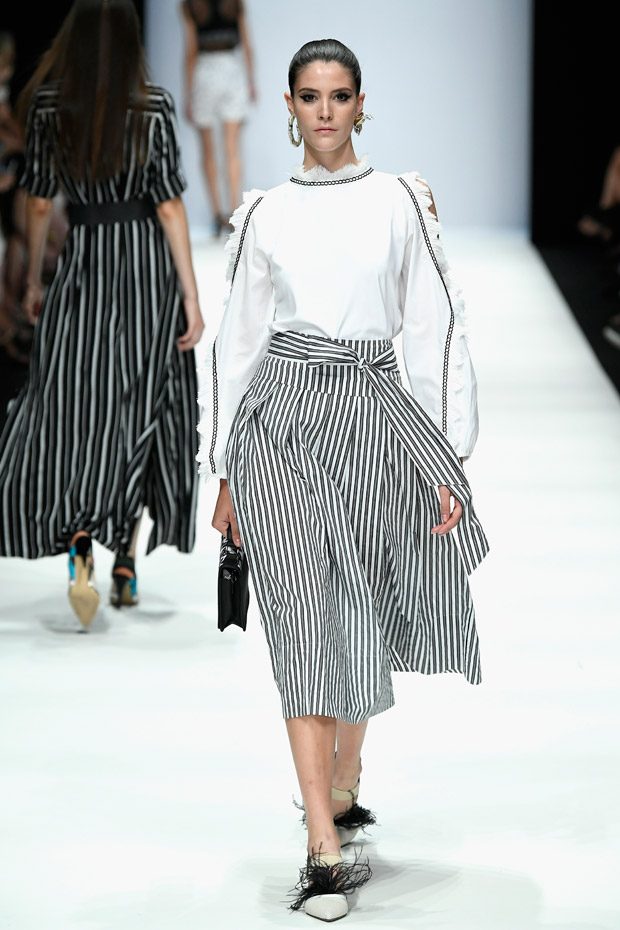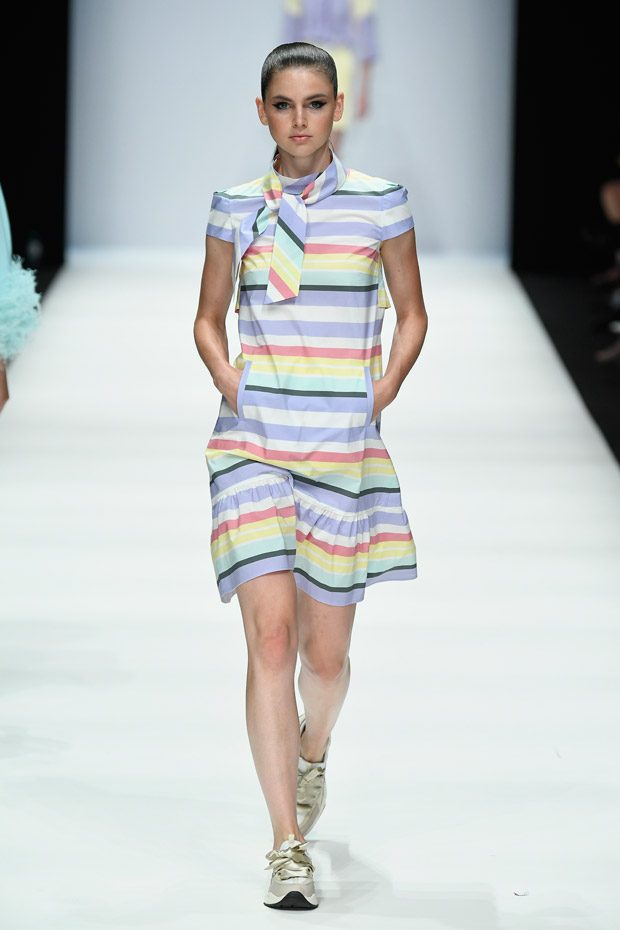 This compelling collection takes its inspiration from the infinite freedom and the diverse possibilities of living in America. It can be even understood as an ode to celebrate life in all its facets and to follow your dreams. RIANIS' journey starts at the East Coast, through vibrant cities like New York and Miami. These are exactly those big cities where the only limits are the ones in your mind. Dressed in RIANIS' "deep blue", which is used instead of the typical black, the RIANIsta is always on the best dressed list. However, the range of colours was a wide one, so let us have a closer look at them…
What first of all caught our attention and literally let our hearts beat some seconds faster were sundry bright, eye- popping nuances: hot pink, lemon, tangerine and orchid- we name it, this collection contains them all. Additionally, pastel tones are a big thing for next summer. You find a bunch of them in this collection, such as sky blue, soft rose or light green. Those rainbow full of pastells is our perfect choice for a trip to the West Coast and our final destination: Hollywood.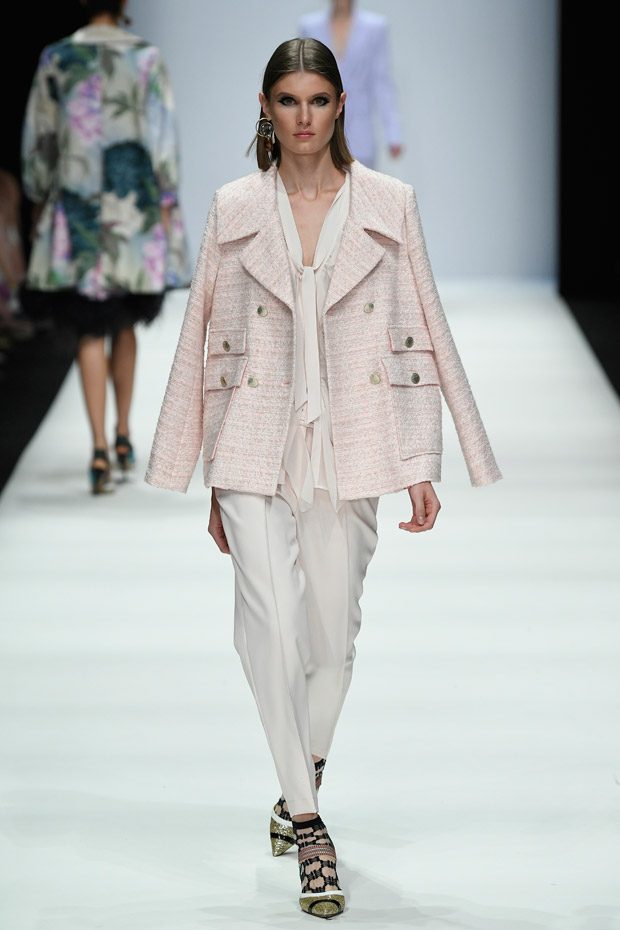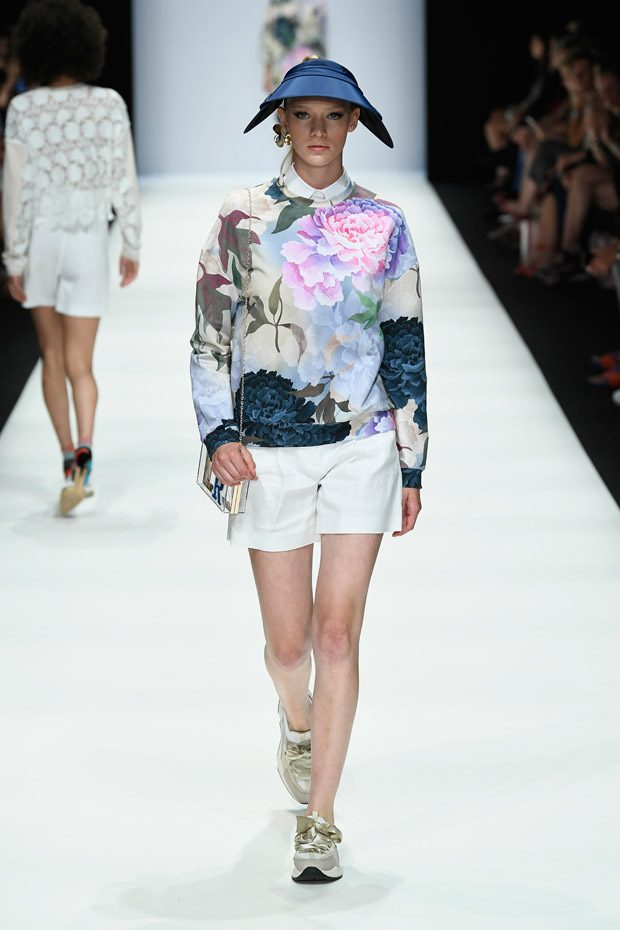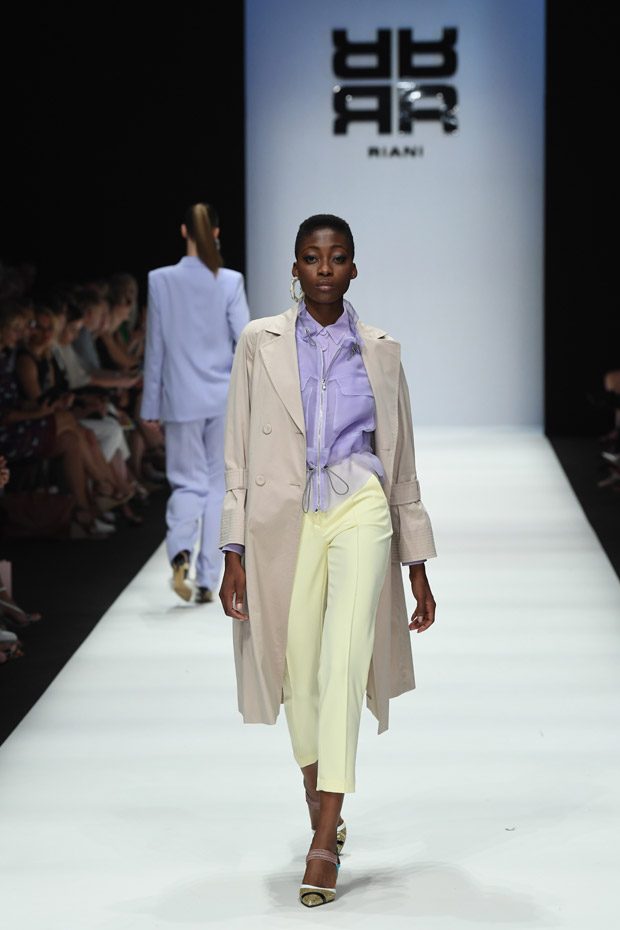 Pattern- wise, whatever you can imagine becomes real: stripes, checked pattern, lipstick-, leopard prints and even paisley prints. Among all those vivid pattern that are inspiring to discover, also a few monochrome outfits are presented. Various fabrics are harmoniously united together, for instance velvet, but also transparent elements.
The cool accessories underline the Hollywood glam of this collection: look at those amazing over- sized earrings, the mini sunglasses, the belly bags worn over the shoulder. In addition to that, the hairstylings with a high ponytail or hair worn open give the looks their contemporary approach. Cat eyes certainly make you look like the coolest cat in the hood.
"RIANIS BIG DREAM" can be understood as an ode to dream big and it literally enchanted us with so many magic moments. We will certainly keep an eye on RIANI and on all their upcoming collections.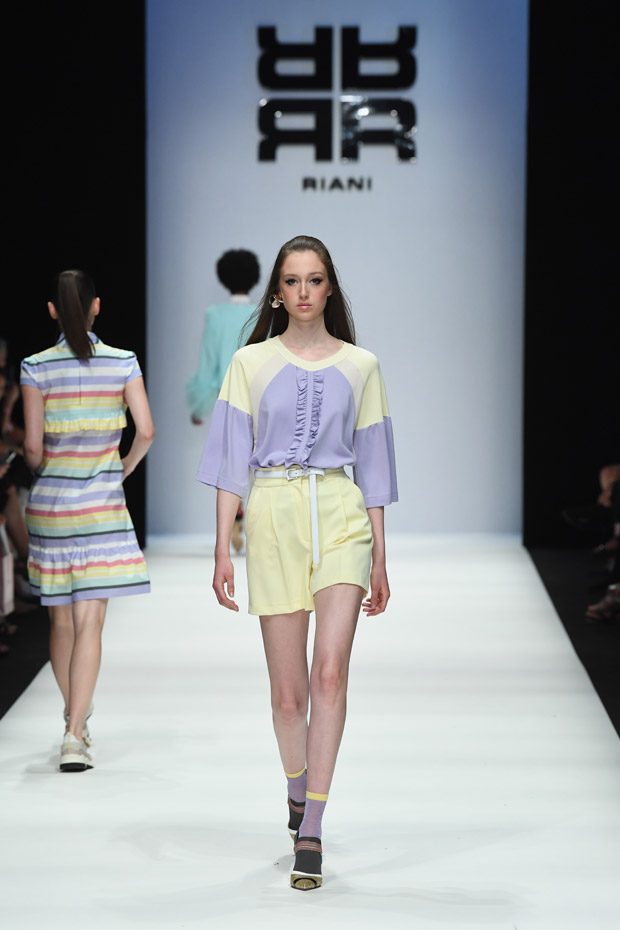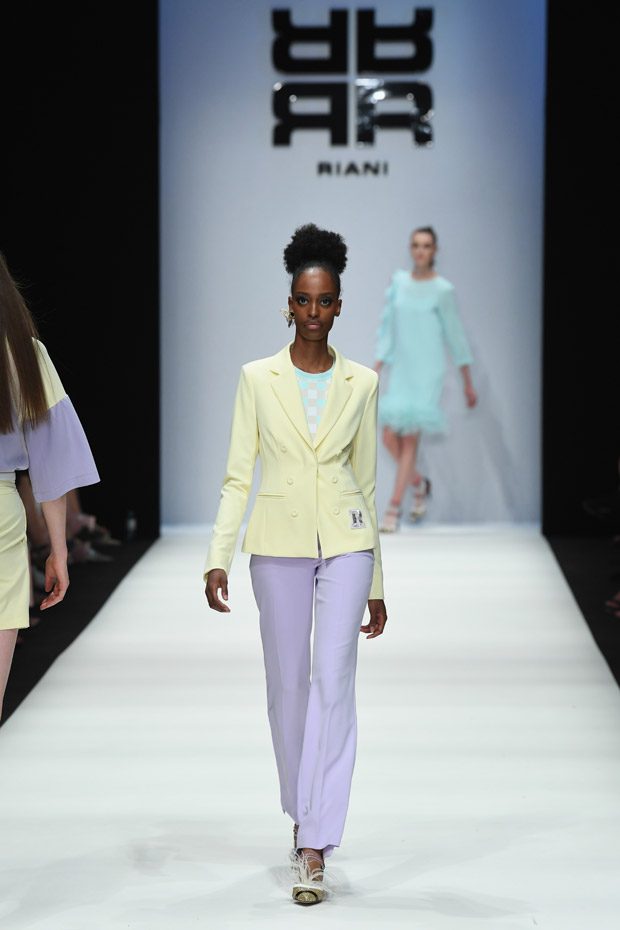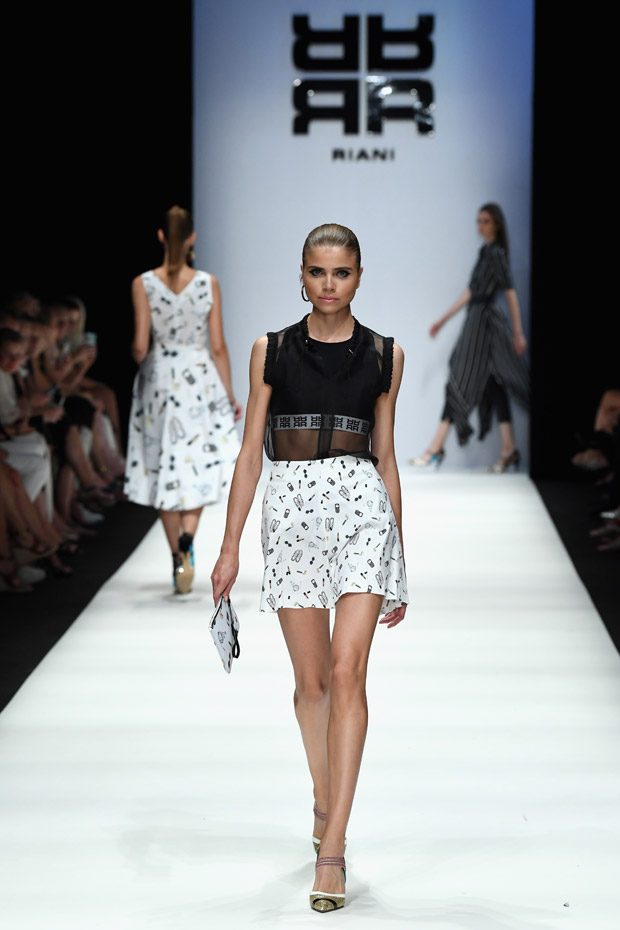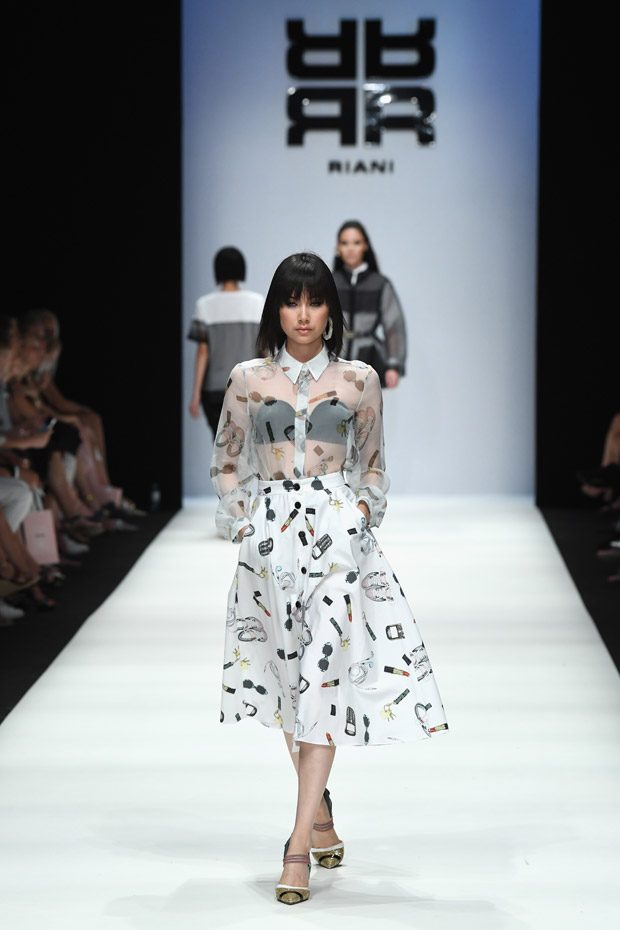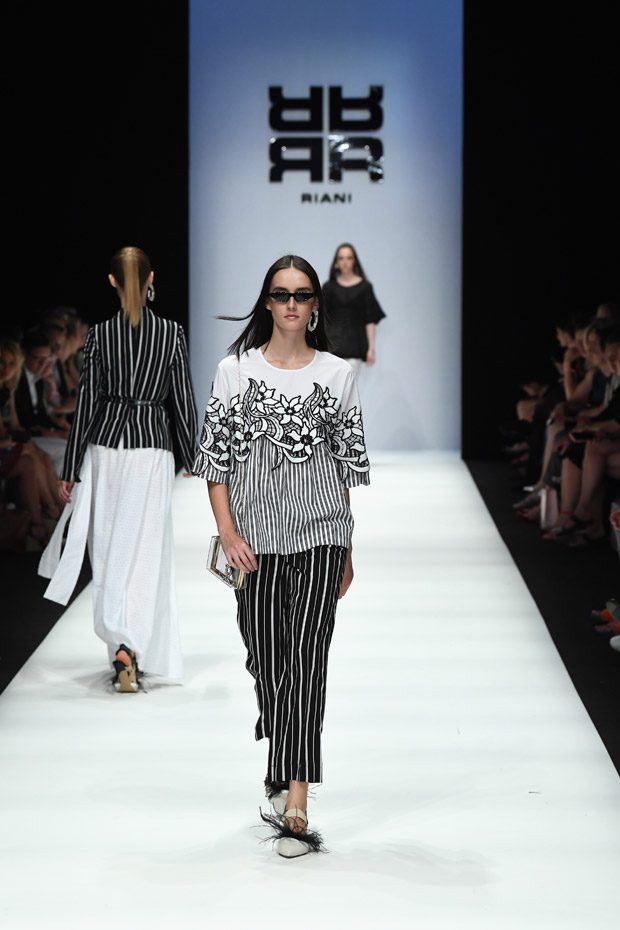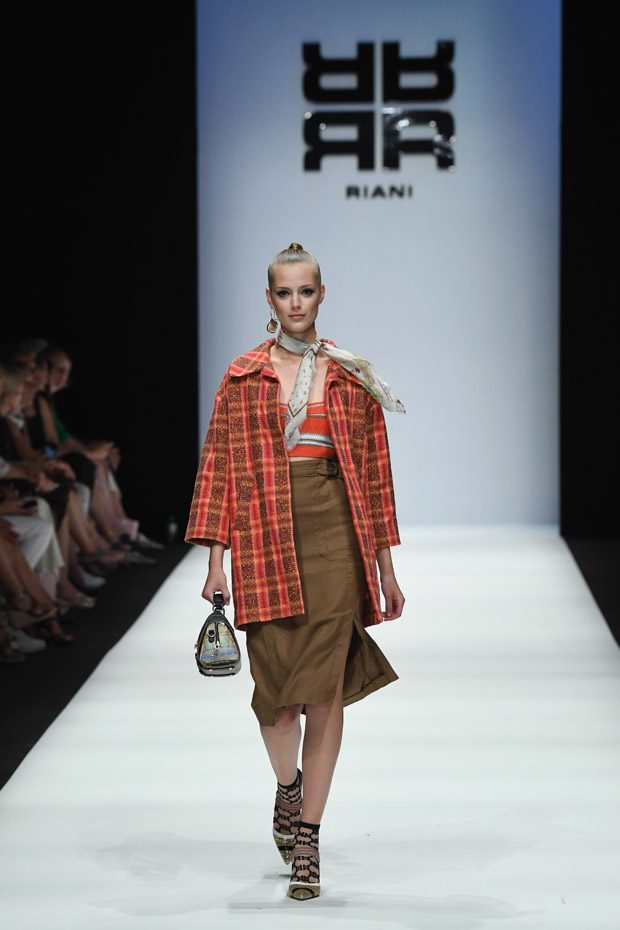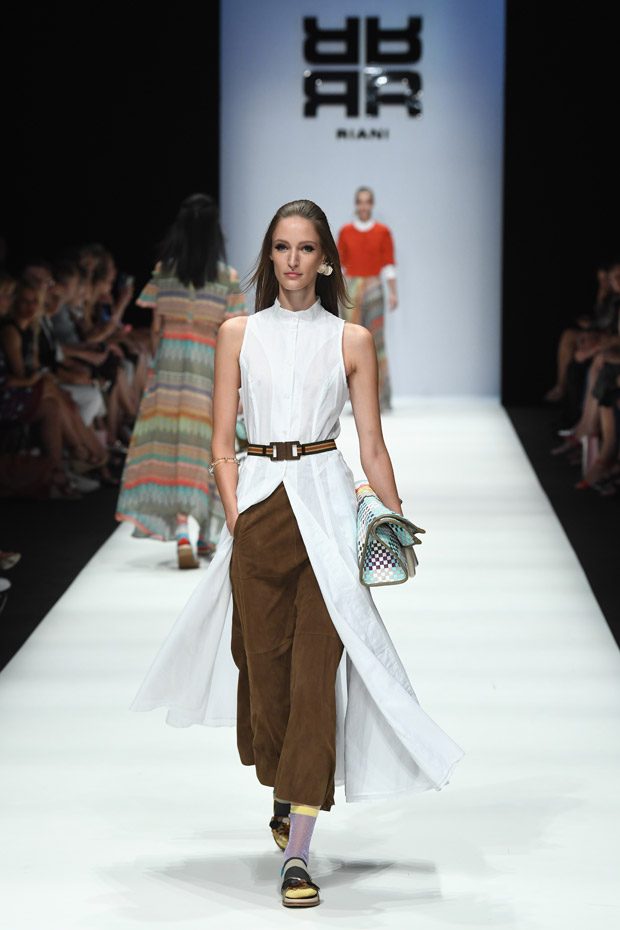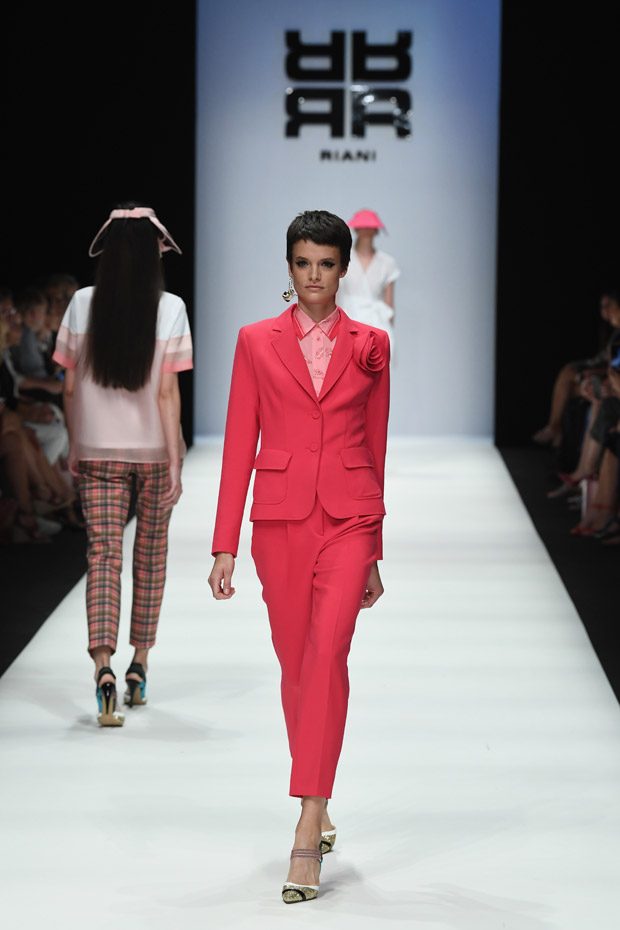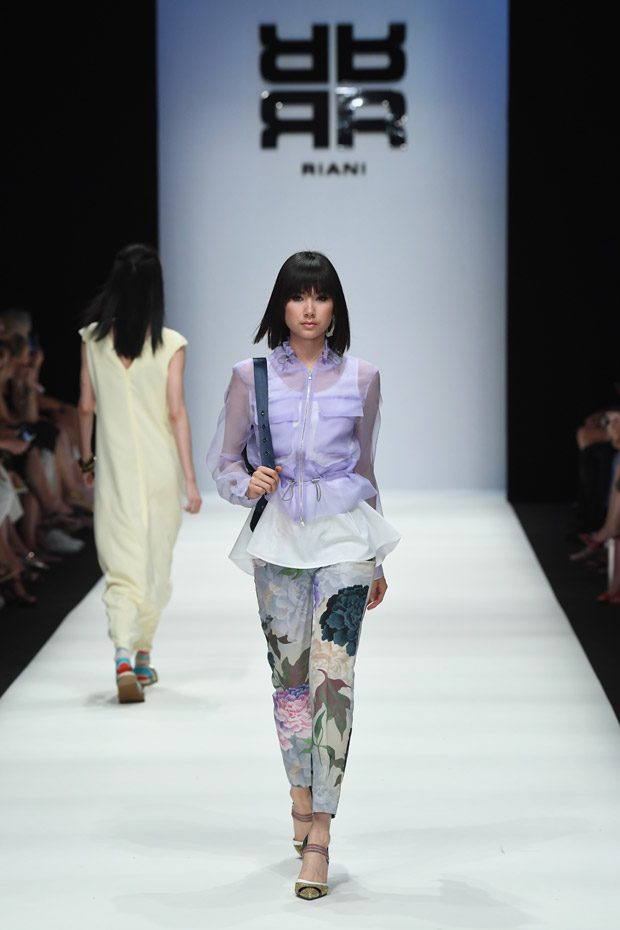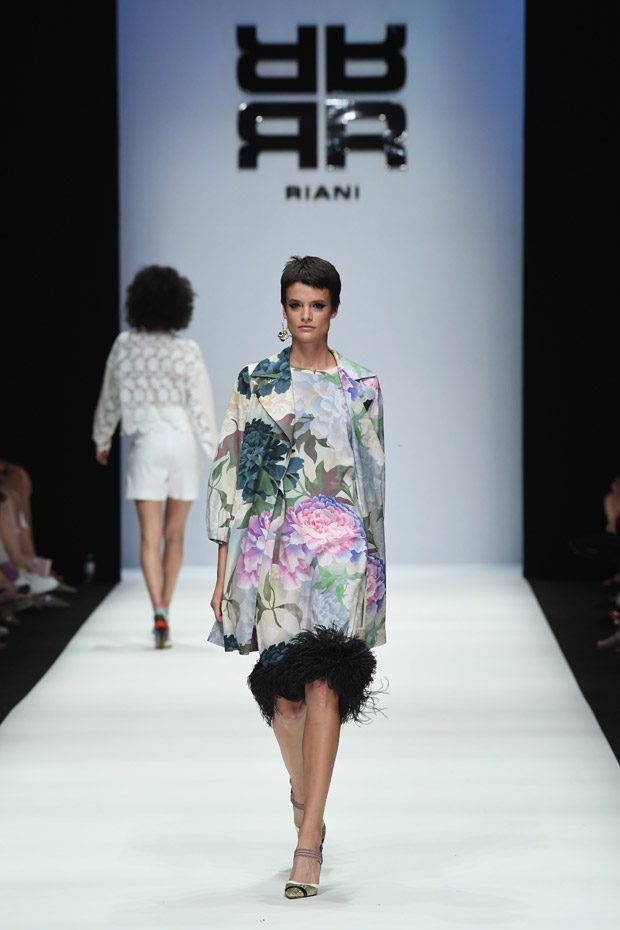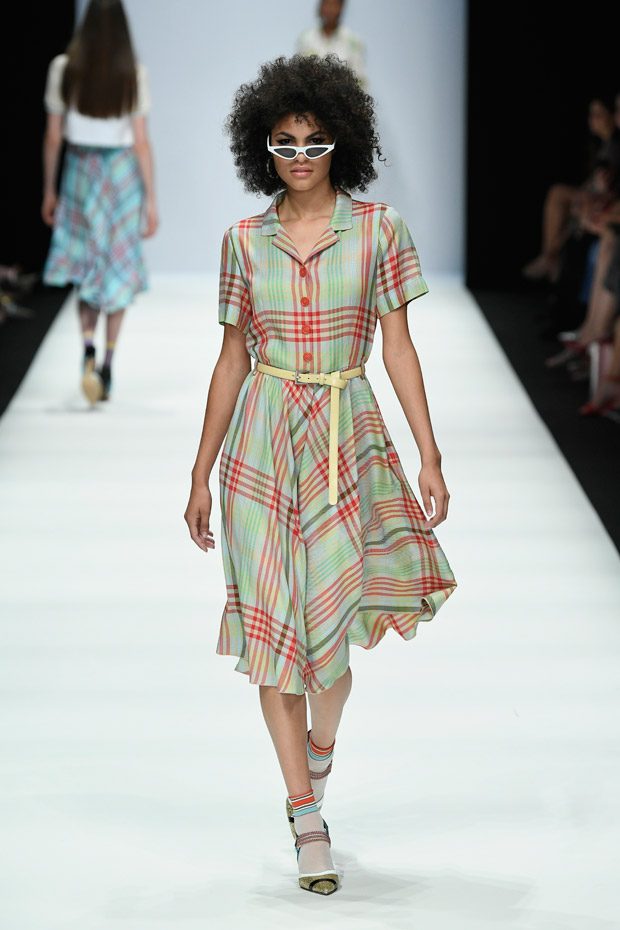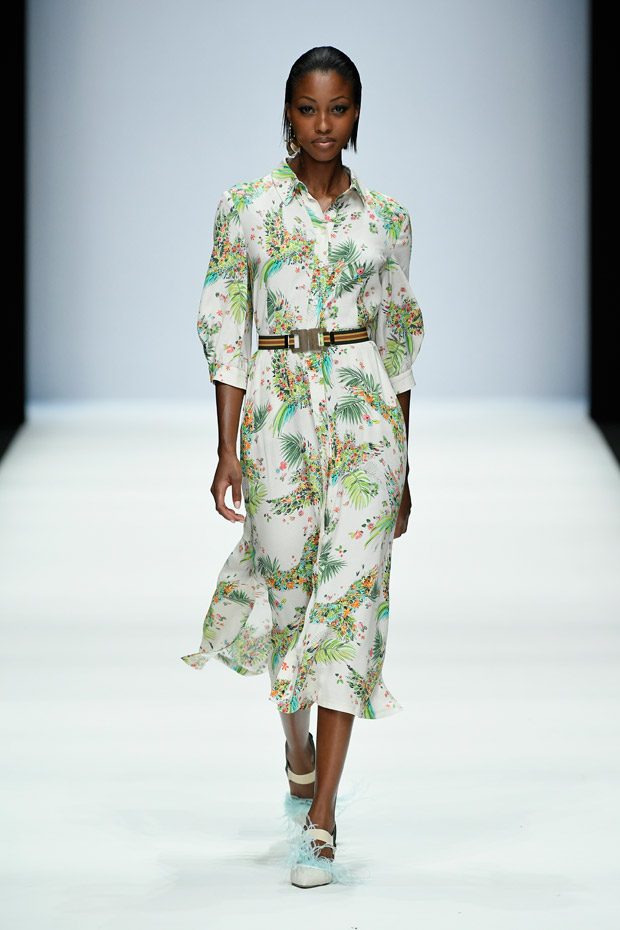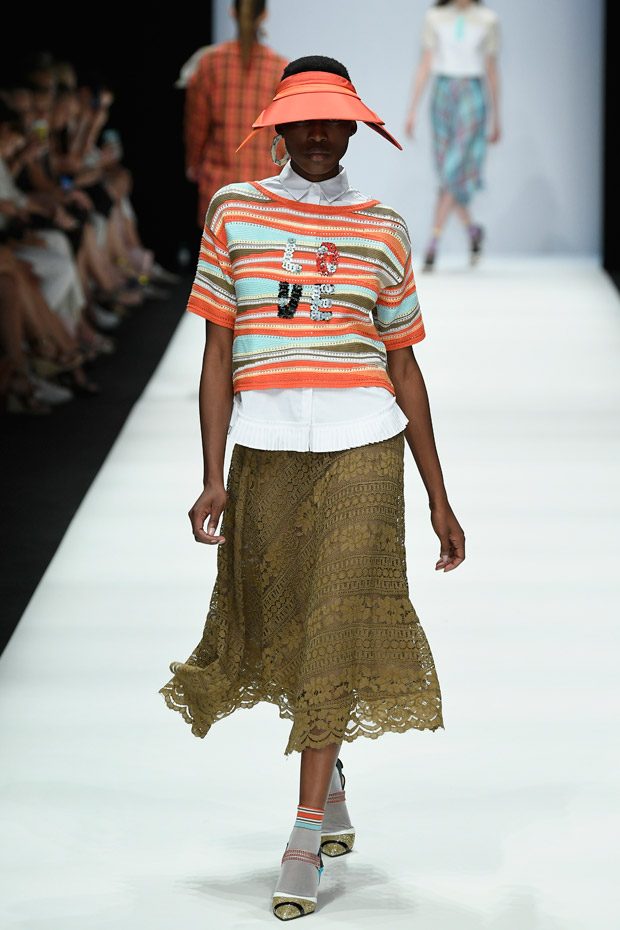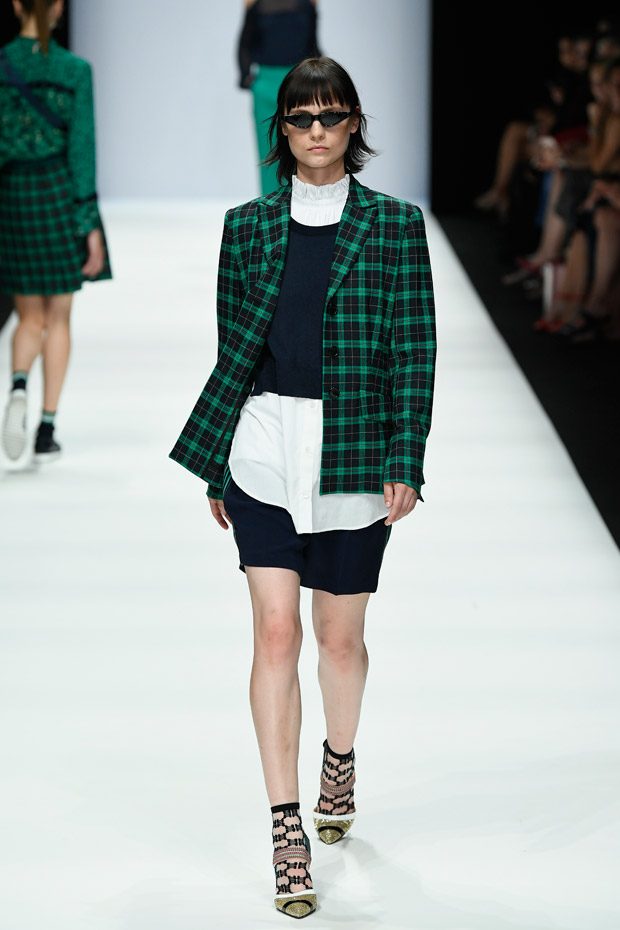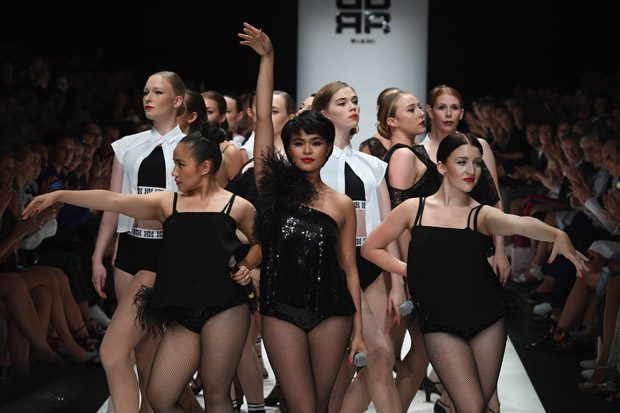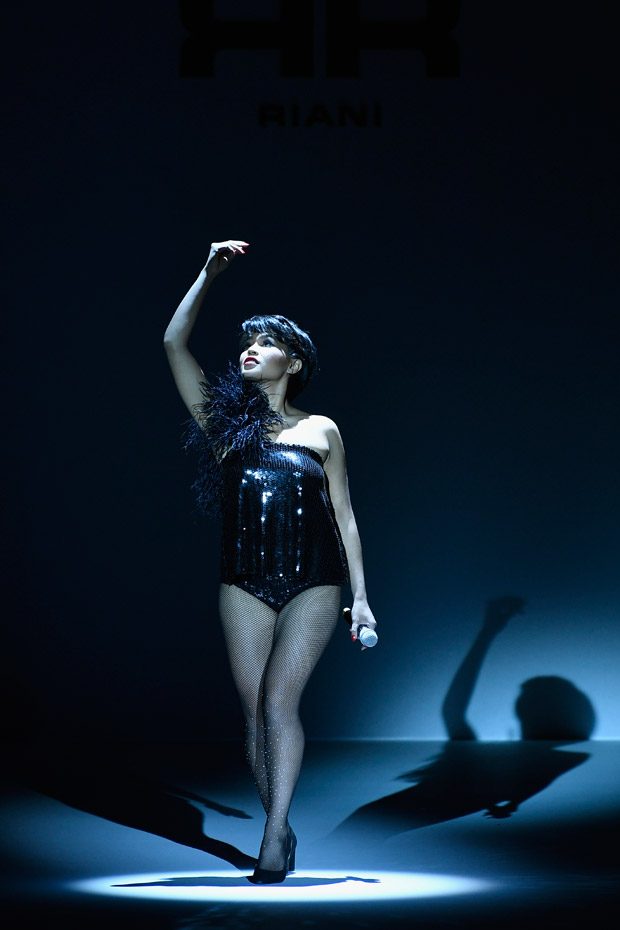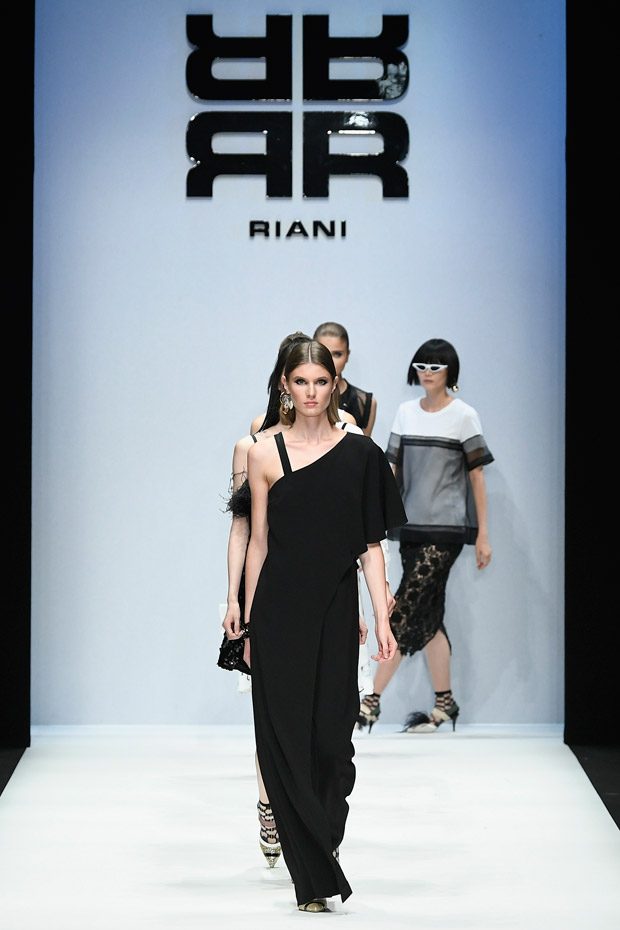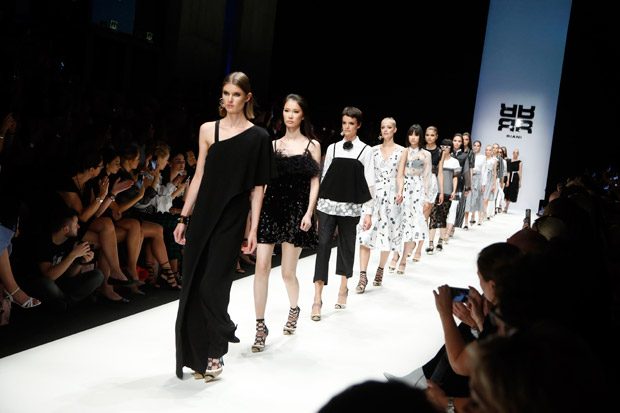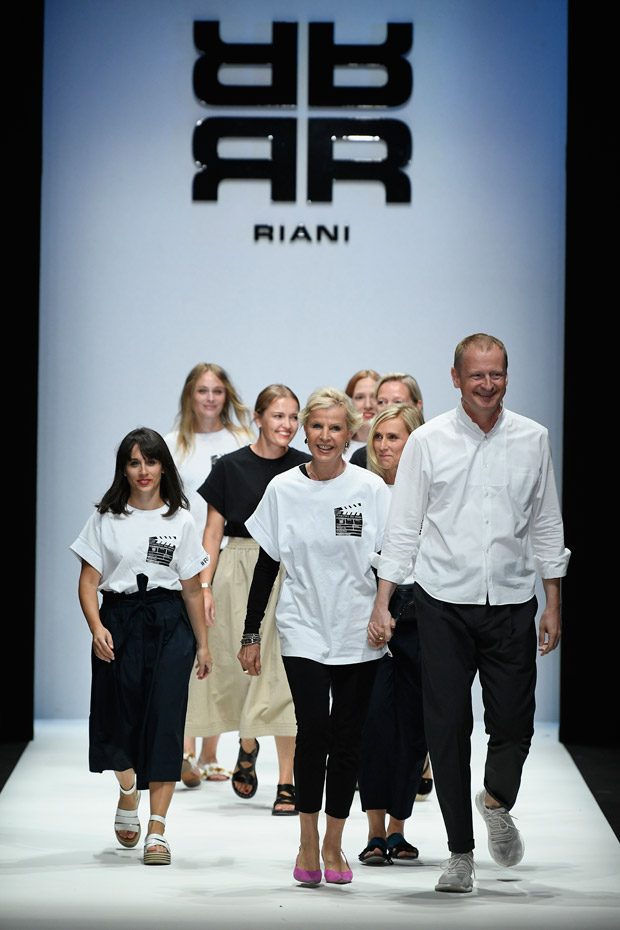 Photo Credit: RIANI GmbH, www.riani.de
Review by Sussan Zeck for D'SCENE Magazine