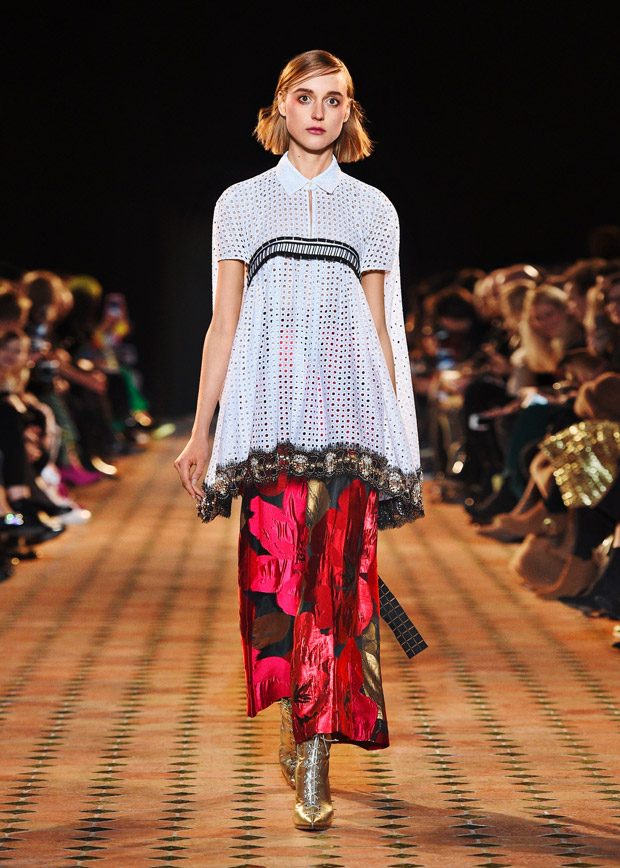 When observing the precious pieces of Talbot Runhof's compelling collection, you will clearly recognize sundry tiny symbols that embody the topic "FAITH LOVE HOPE": a cross, heart and an anchor. Thus, every detail of those creations has a deeper meaning and can be interpreted in a highly unique way, for instance each pattern, fabric or colour.
Continue below to read full review of Talbot Runhof's Fall Winter 2018.19 collection by our Berlin Contributor SUSSAN ZECK: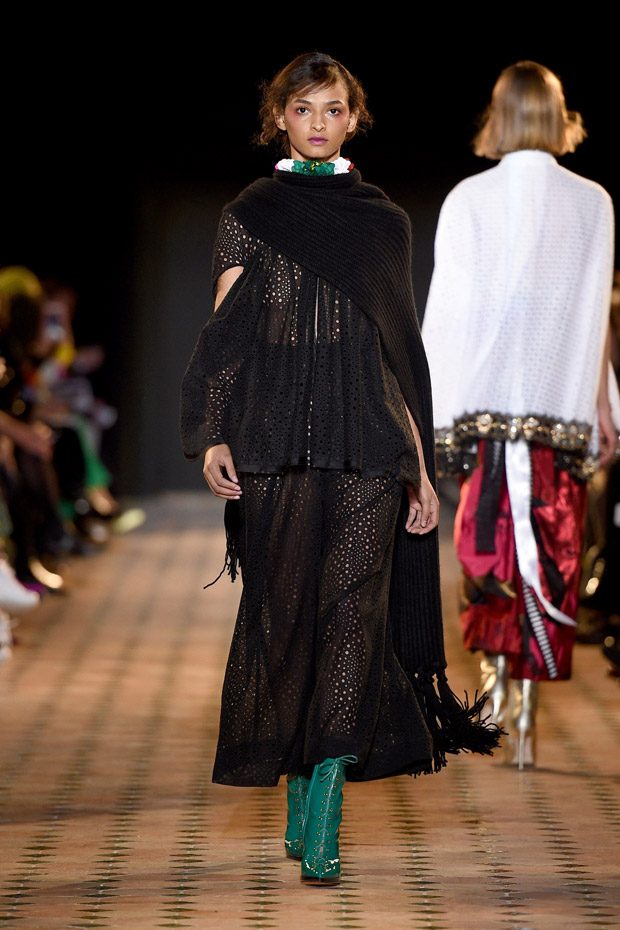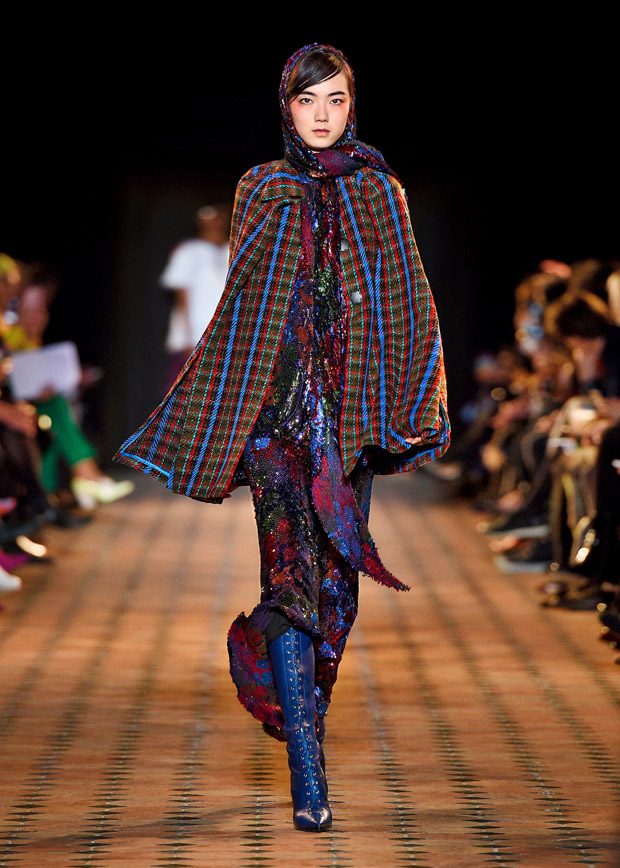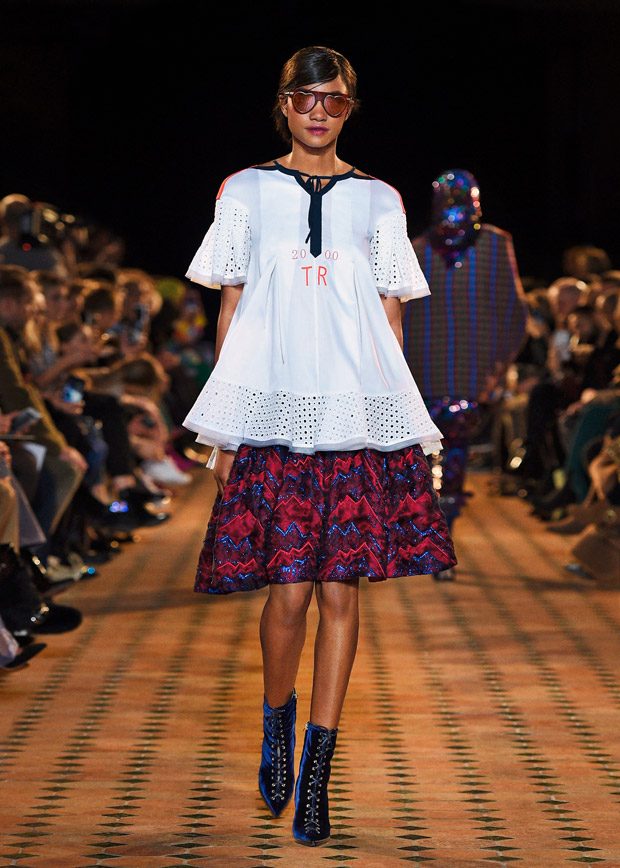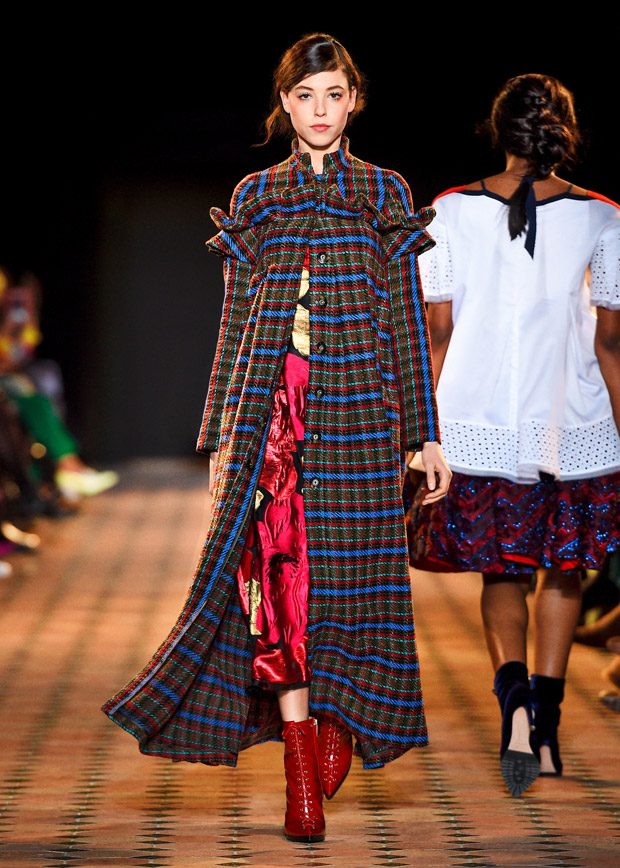 What stands out is the highly creative play with various materials of highest quality. Contrary elements are vividly mixed and matched, and that goes also for the fabric combinations. Those precious handcrafted garments are sewn and treasured for in Germany, from the most northern part in Amrum to a slighly more souther region in Oberstdorf. With that creation process, the Munich- based design duo refers to the strong culture and tradition of Germany. It may not the first thing that comes to your mind when thinking about Germany, but those folksy traditions truly exist and are much appreciated in rural society. Needless to mention, when choosing that finest quality of highest sustainability, you can wear those pieces for many years. Lurex, silk, cashmere, velvet- we name it, this collections contains it all.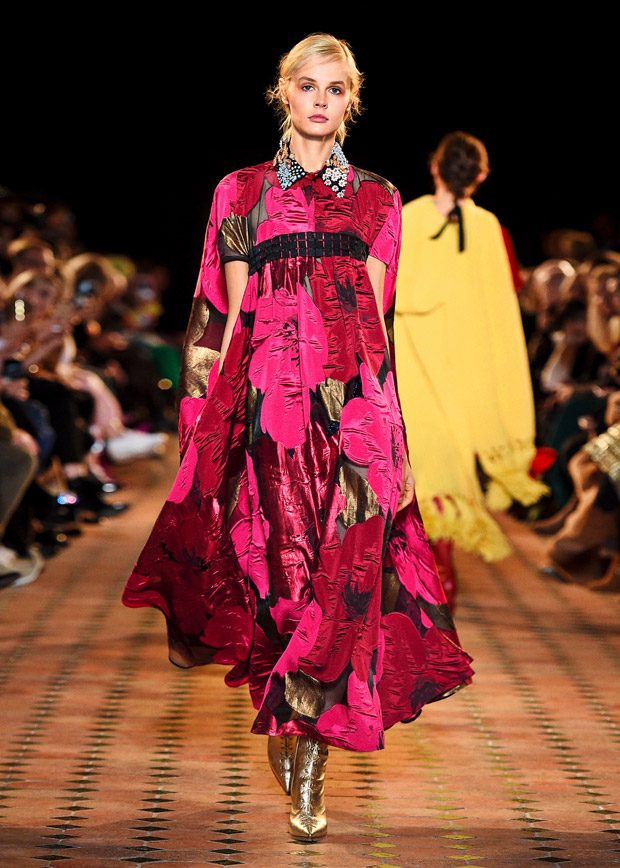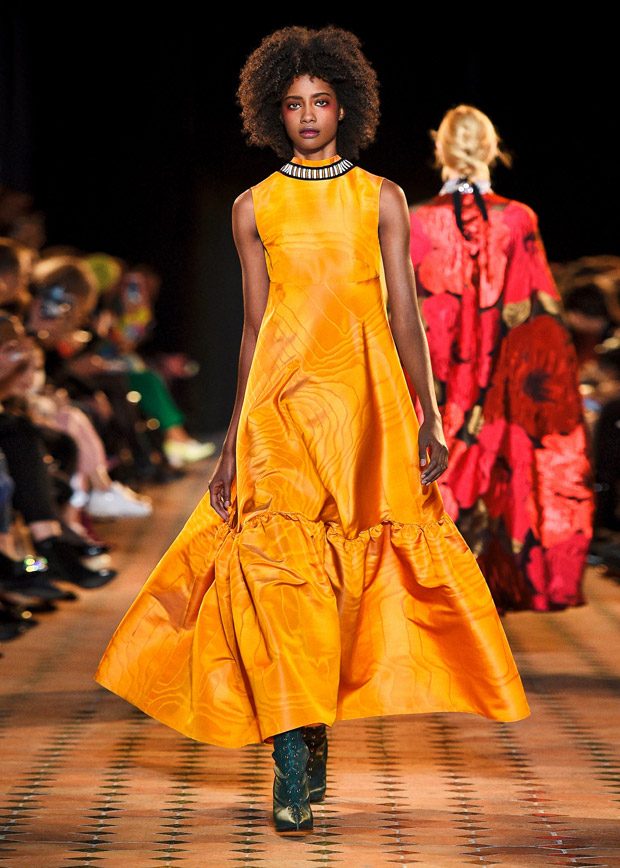 Worth of mentioning is the very special detail- awareness of this eveningwear collection: the pearls, exquisite embroideries, ruffles, lavish lace, sparkling sequins, rhinestones and fancy flowers in various sizes. Some of those details are often presented in 3D- version. Absolutely astonishing!
The colour cocktail is an endlessly elegant, even slighly mysterious one: it contains emerald green, sparkling metallic midnight blue, wine red and deep purple. In addition to that, a few bright, striking tones feel like a pure jollification and express pure joie de vivre: look at that eye- popping lime green, the warm saffron or that smashing tomato red. But of course timeless classics aren't missing, for example sheer white and night black.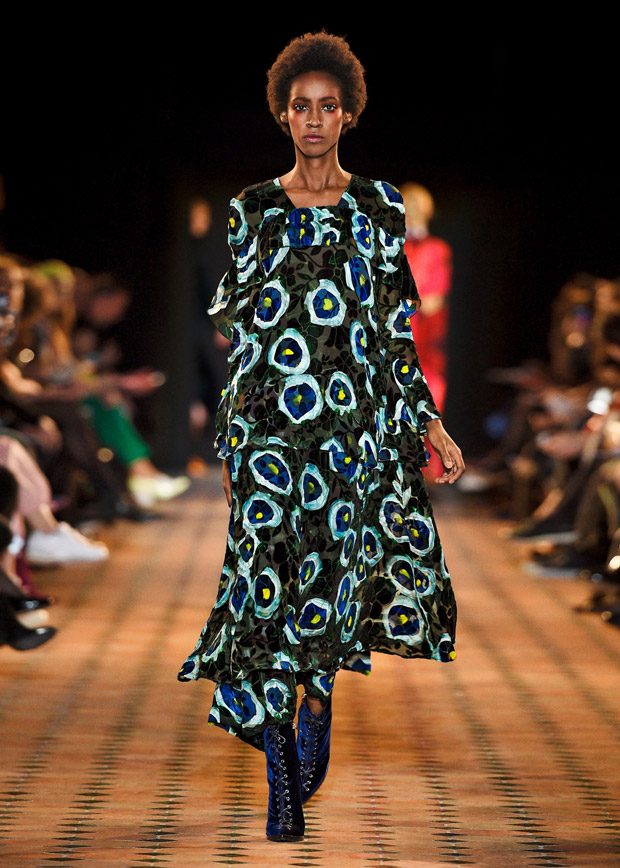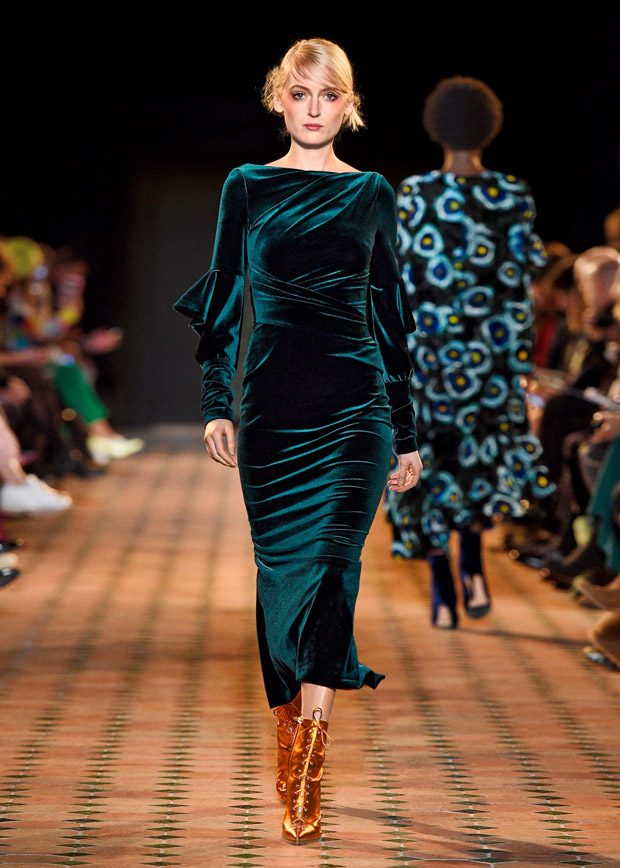 The play with various volumes is highly interesting to watch. Some creations are focused on the waist which underlines the highly feminine character of those looks. Another favourite of us are the swinging A- lines which appear blithe yet playful, with just the right amount of each. Furthermore the capes which are shown in various cuts and lengths.
Last but not least stayed the funky metallic socks paired with ankle booties in mind. Cosmopolitan, cool, contemporary. Just very individual, like the signature style of the label itself.
The strong message behind "FAITH LOVE HOPE" impressed us as much as the collection and we will certainly keep an eye on Talbot Runhof and all their upcoming collections.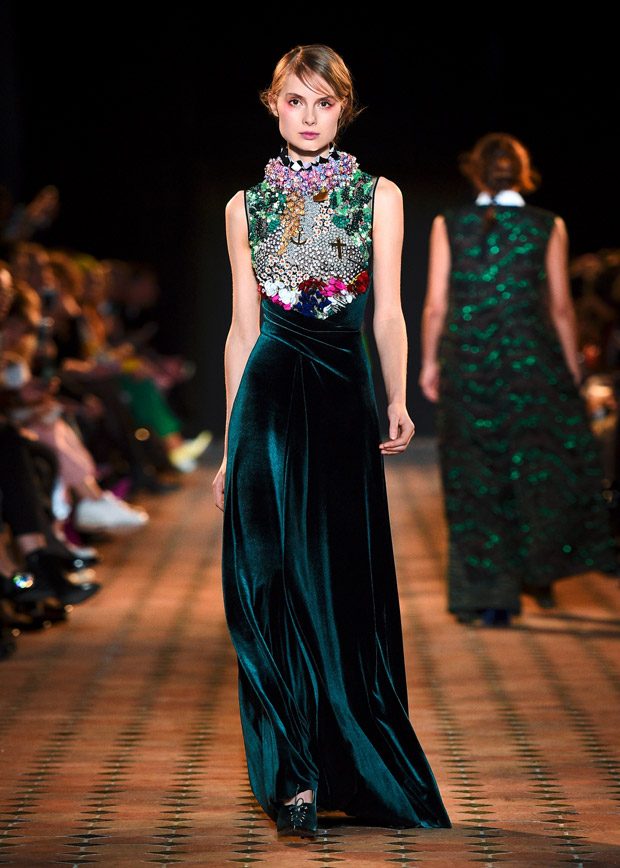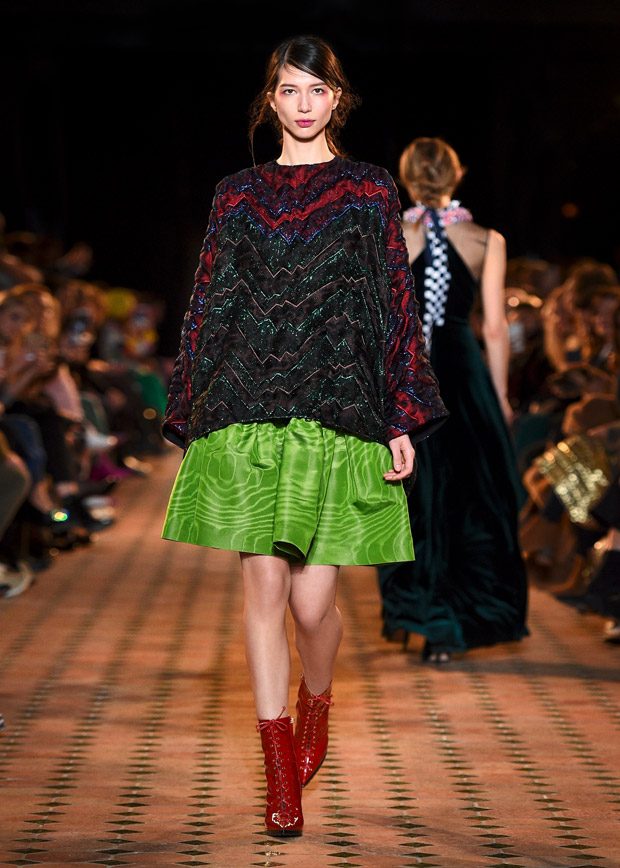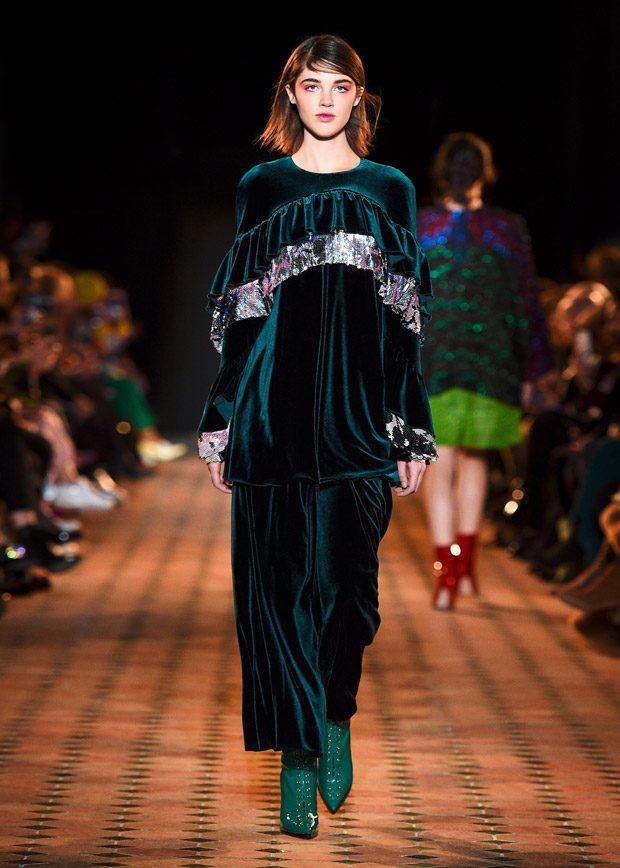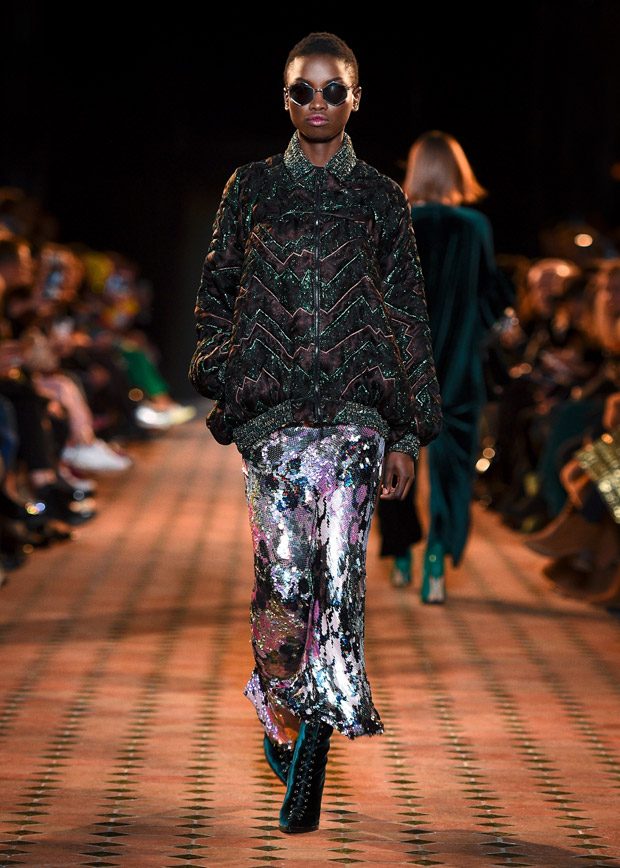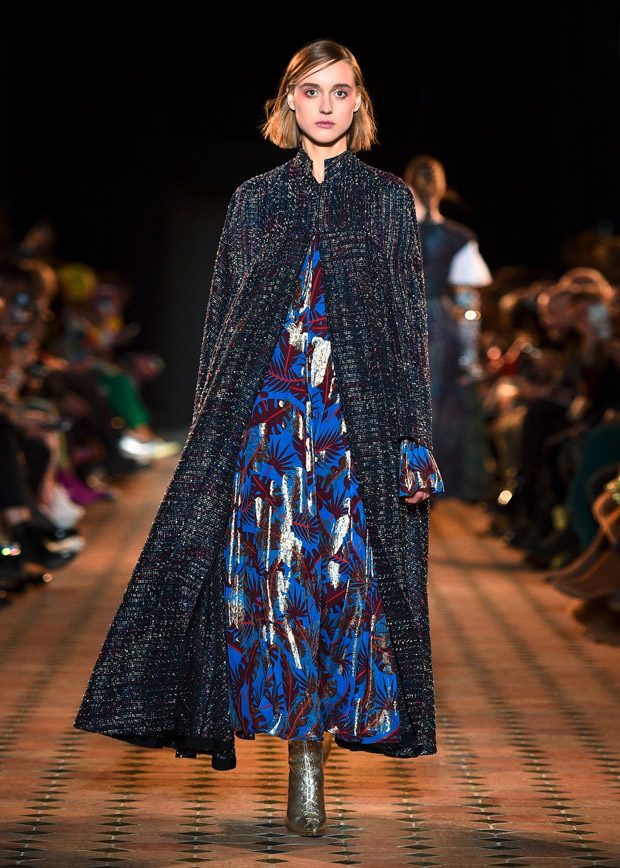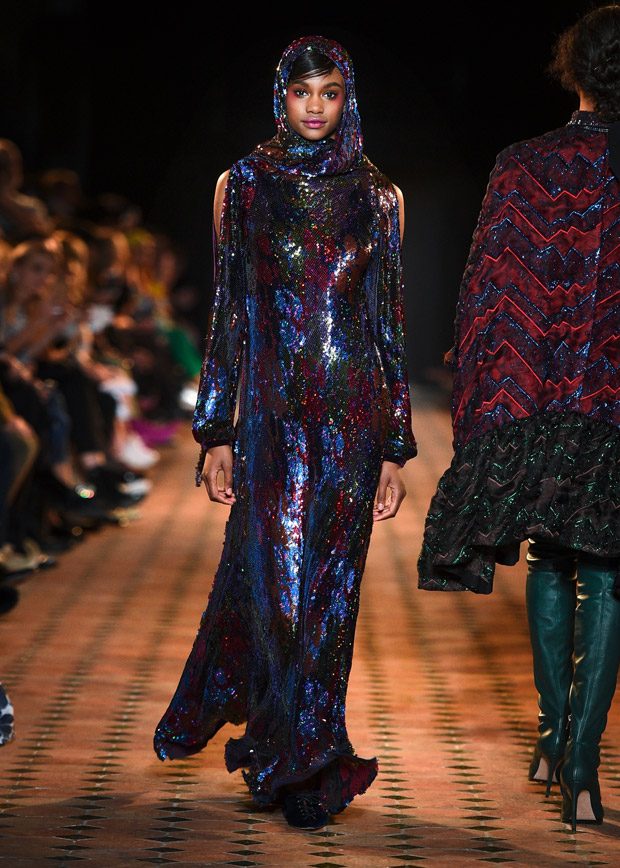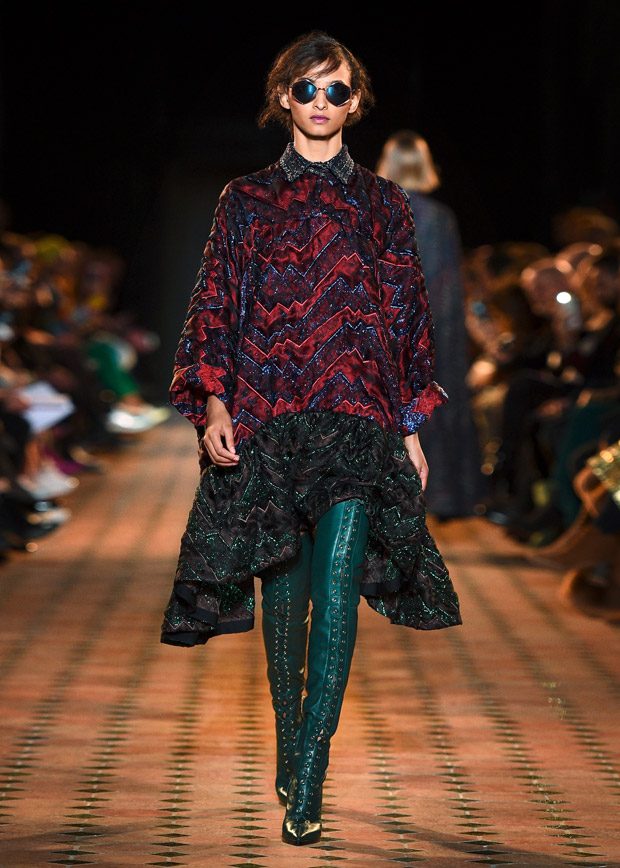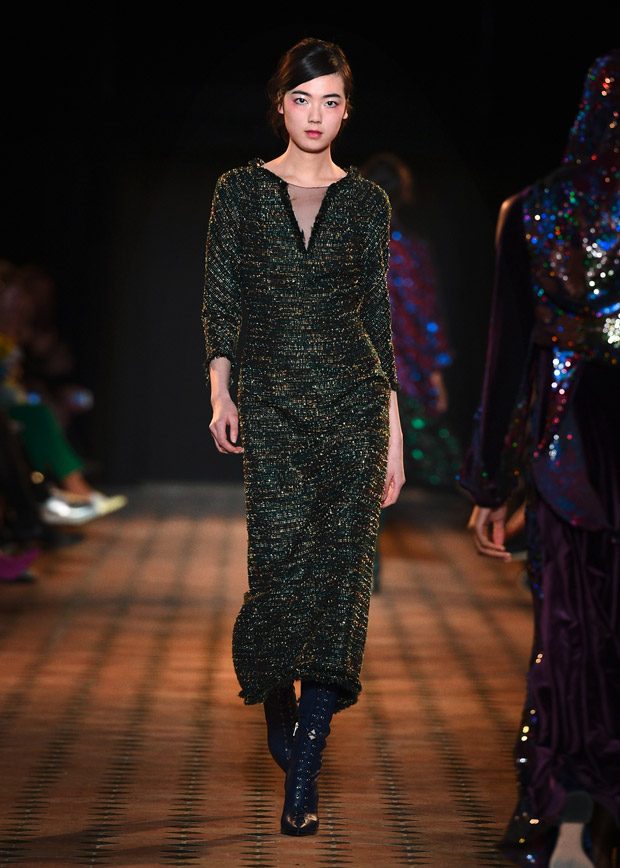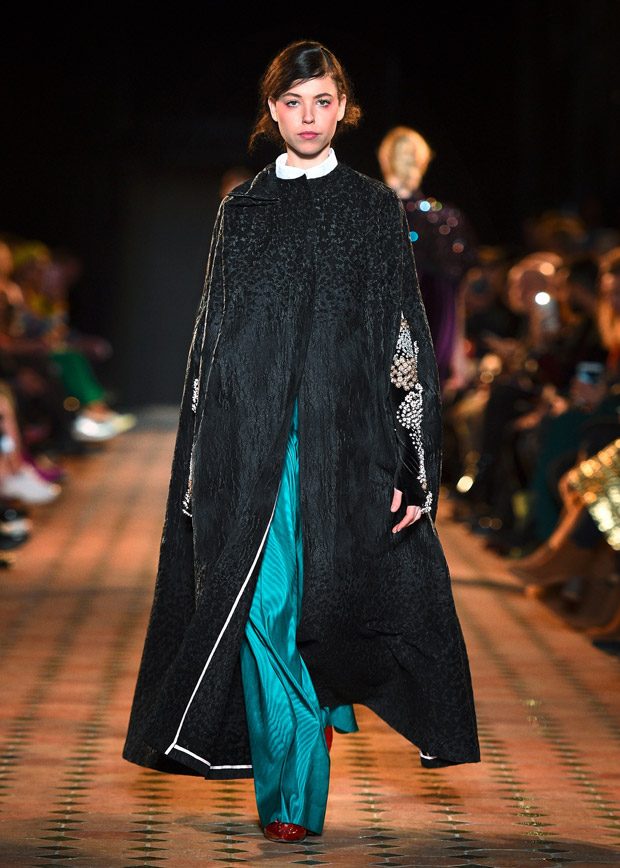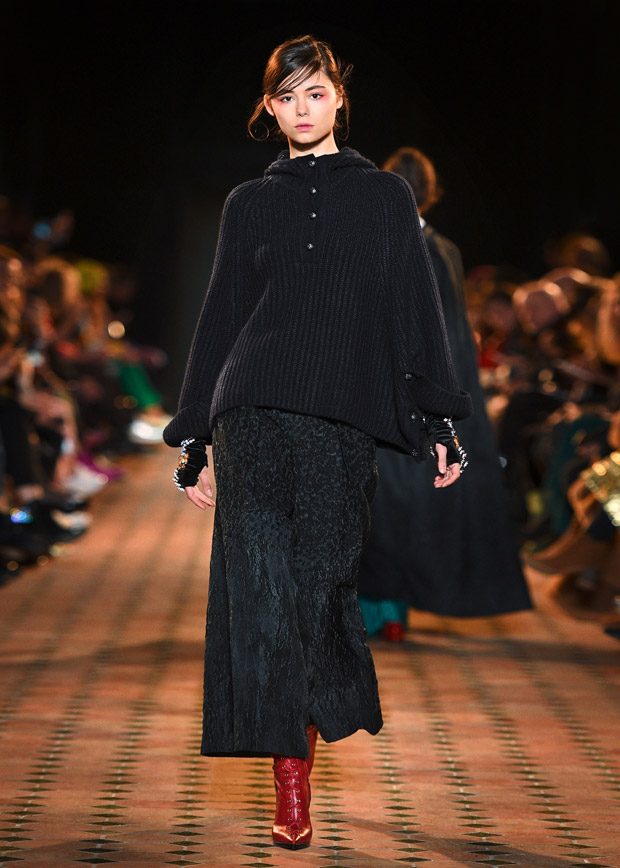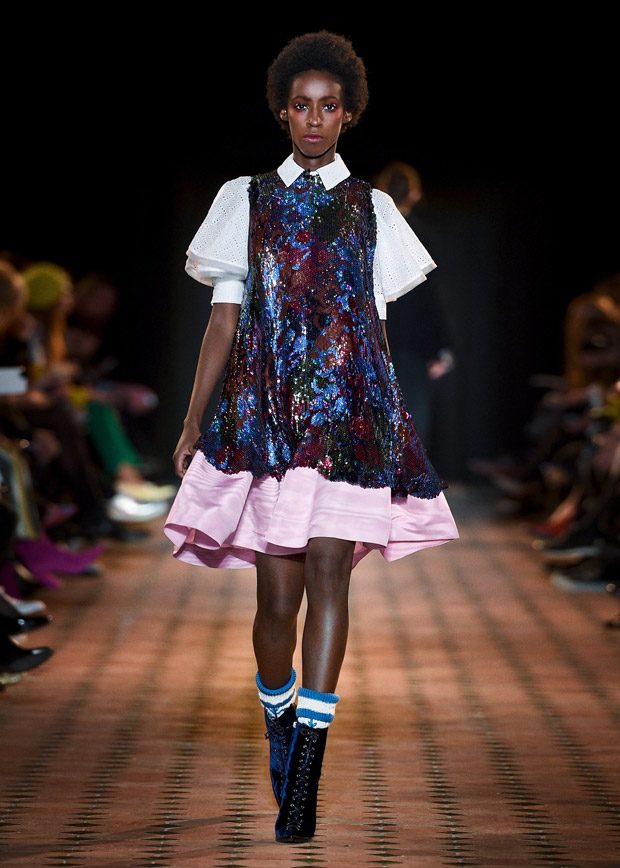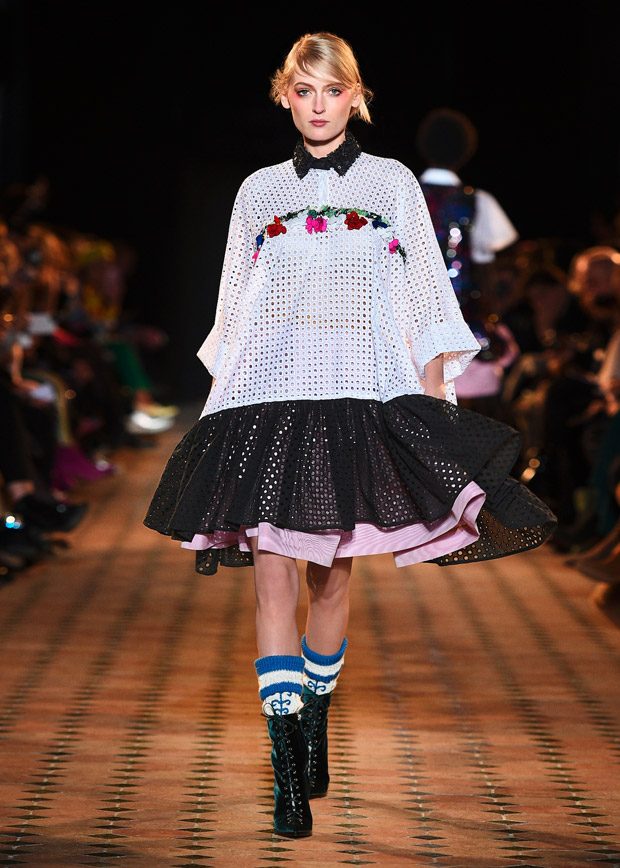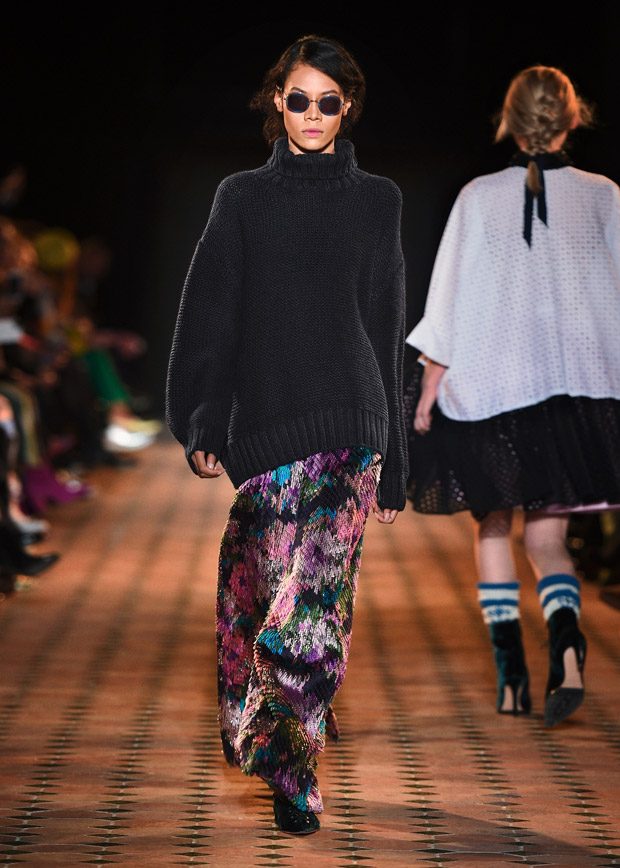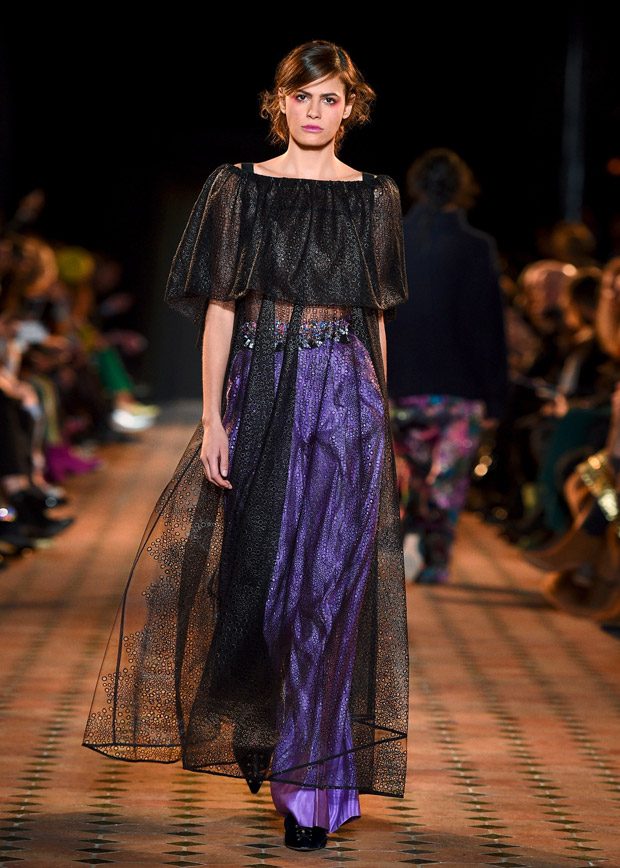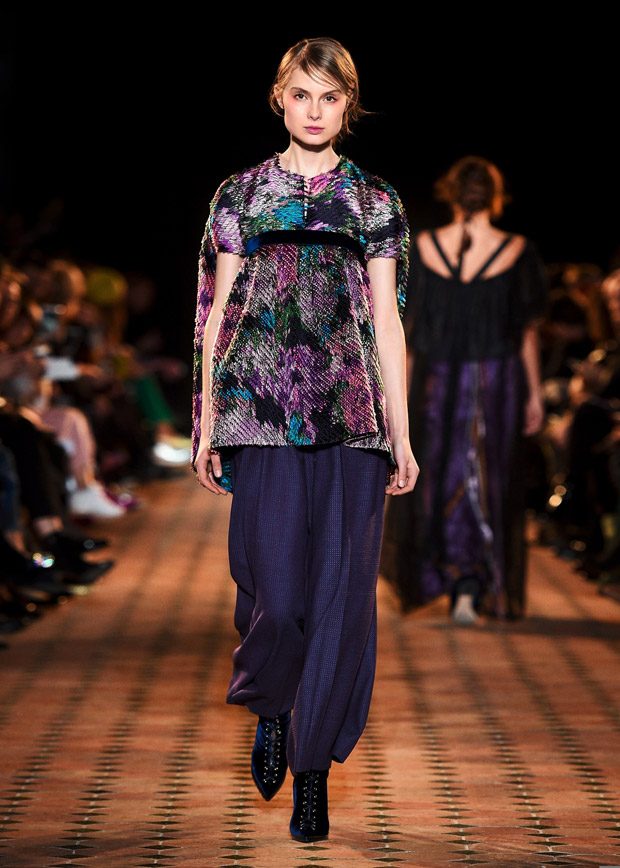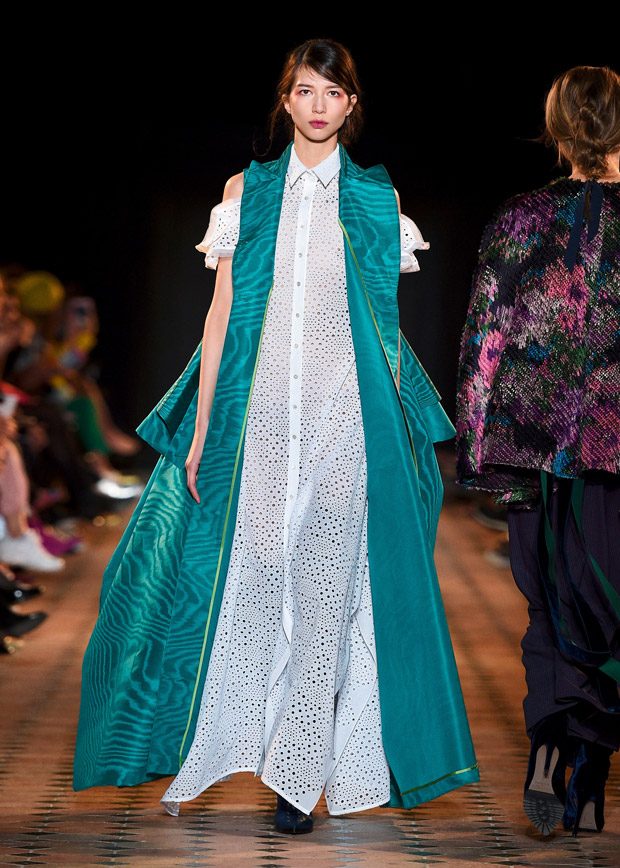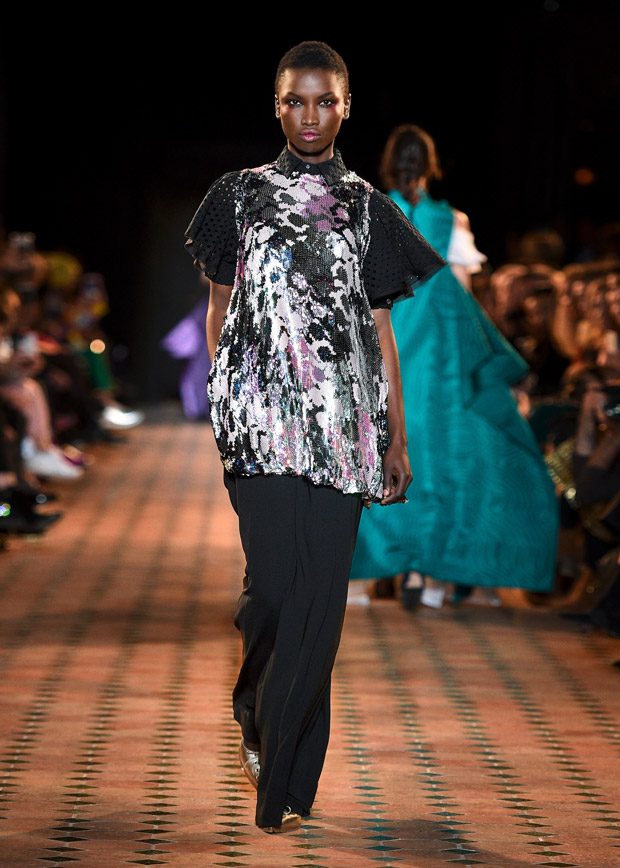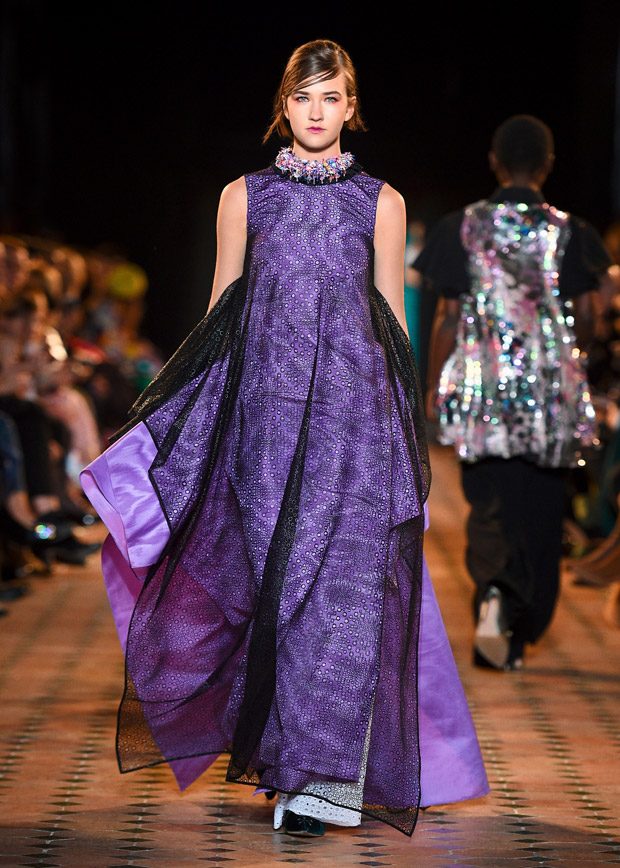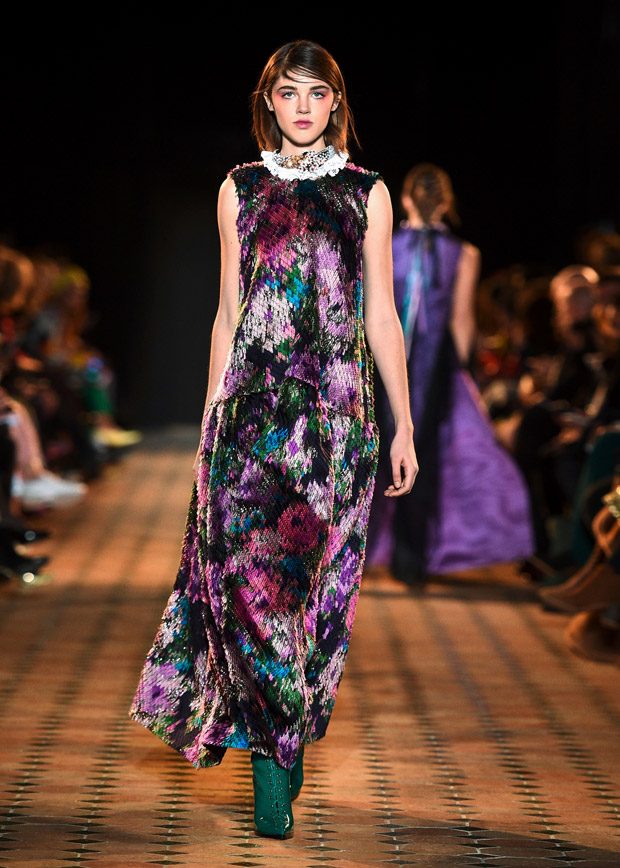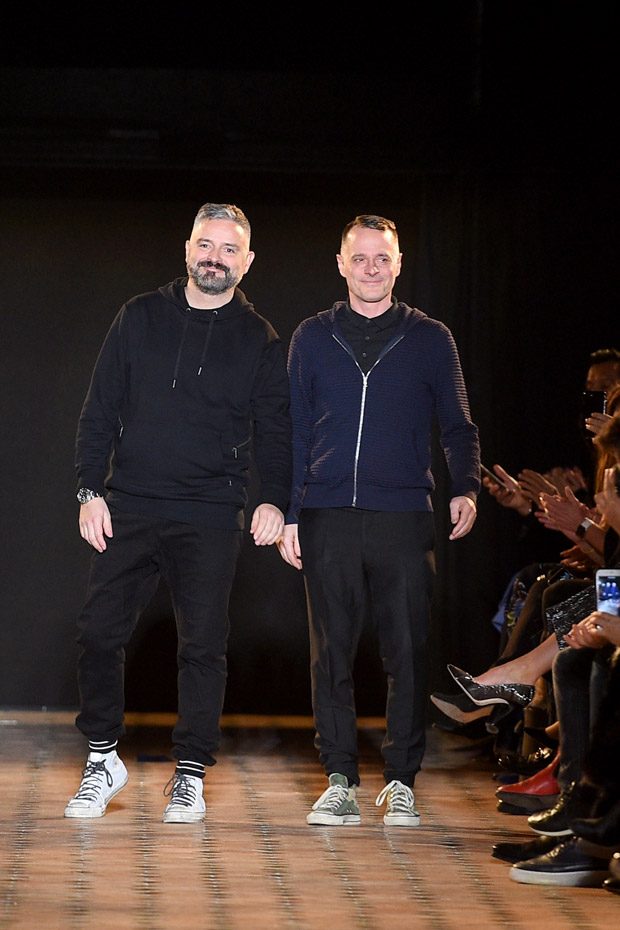 Picture Credit: Talbot Runhof, www.talbotrunhof.com
Review by Sussan Zeck for D'SCENE Magazine