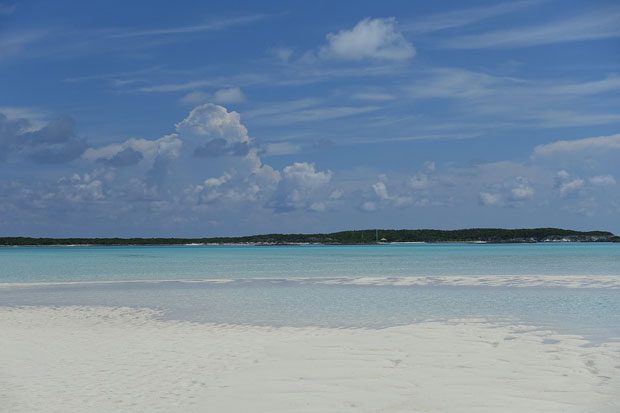 Stunning beaches, exotic wildlife, glimmering oceans, rich history, vibrant culture, sumptuous cuisine and a sportsman haven are just some of the things that you must see and experience as you make your way in the Bahamian paradise. Here, the sun, blue sky, and crystal clear ocean come together to create a one of the most stylish vacations you are likely to experience. If you're looking for the perfect place to spend your entire dream vacation, there are numerous houses for rent in the Bahamas that will truly give you the ultimate relaxation that you've been asking for. Leave everything from the hustle and bustle of city life and free yourself in this captivating tropical world.
Wherever you want to spend your vacation, the islands of the Bahamas always have something in store for you that will truly make your trip an unforgettable one. Let's get started.
Read more after the jump: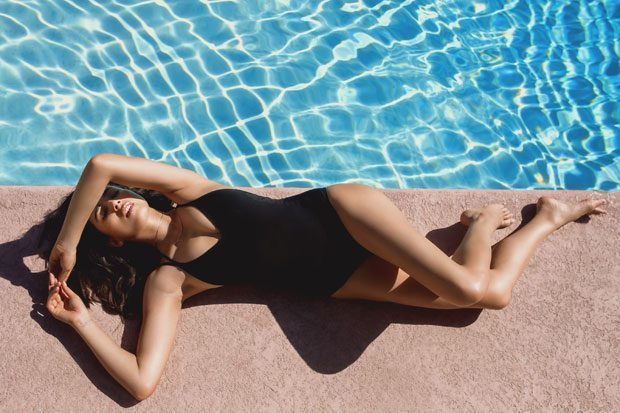 What to wear
The weather is hot all year round in the Bahamas and averages between 75°F and 84°F (24°C-29°C). This is warm and very nice, so you definitely need to make some smart fashion choices while on the islands. The point here is that you won't be needing a big coat, a pullover or a light jacket would be perfect for those cooler nights, but even then, it probably won't be necessary.
For men, some crisp lightweight chinos or shorts matched with some good quality t-shirts or more relaxed cut shirts (long or short is fine) are perfect for this kind of weather. Sandals and some more slipper like formal shoes, are also a nice option, especially if you are heading out to dinner and want to dress up a little.
For women, long and lightweight dresses are always a great option, mixed with some open toed footwear, like sandals. These dresses will keep you protected from the sun and keep you cool. Just like for the guys, shorts and some breezy and relaxed cut shirts are also a great option too.
One of the most important things to bring along is definitely something to swim in, because I am sure you will be doing a lot of it! If you are in doubt, there are a plethora of shopping options in the Bahamas, so if you need something, you can always buy it there too. Sunglasses and hats are also something that will make you look great and protect you from the sun too!
The Out Islands Experience
If you really want the authentic Bahamian experience, explore in the string of islands known as the Out Islands. In total, there are 700 pristine tropical Out Islands that make up 84% of the Bahamas' land mass. Only 14 of them are inhabited. This is where the country's most picturesque and unspoiled beaches lie. Getting there by boat is one of the best things to in the area or if you want, you can soar effortlessly over the strings of islands and be astonished of the picturesque view it offers from above.
Looking for a beach without the crowd? You made the right choice of visiting the area. There are numerous deserted islands that allow you to enjoy peace between the thrill of exploring the other island either by boat or plane.
Bahamas Beaches
Pristine beaches may be the first thing that comes to your mind when you're thinking of a spending your vacation in the Bahamas. Exploring of this tropical paradise allows you to be mesmerized of its distinctive features, from the crystal clear water lapping at the pristine beaches and having a tropical vegetation as its backdrop is indeed the epitome of a one of a kind vacation imagery.
Here are some of the best beaches that you may want to visit on each of the Out Islands:
• Abaco Beaches: Guana Cay, Treasure Cay, Tahiti Beach
• Andros Beaches: Tiamo Beach, Small Hope Bay Beach, Andros Lighthouse Beach
• Bimini Beaches: Radio Beach, Bimini Bay Beach
• Cat Island Beaches: Fernandez Bay Beach
• Eleuthera Beaches: Surfer's Beach
• Exuma Beaches: Hamburger Beach, Coco Plum Beach, Three Sisters Beach
• Harbour Island Beach: Pink Sand Beaches
• Long Island Beaches: The Love Beaches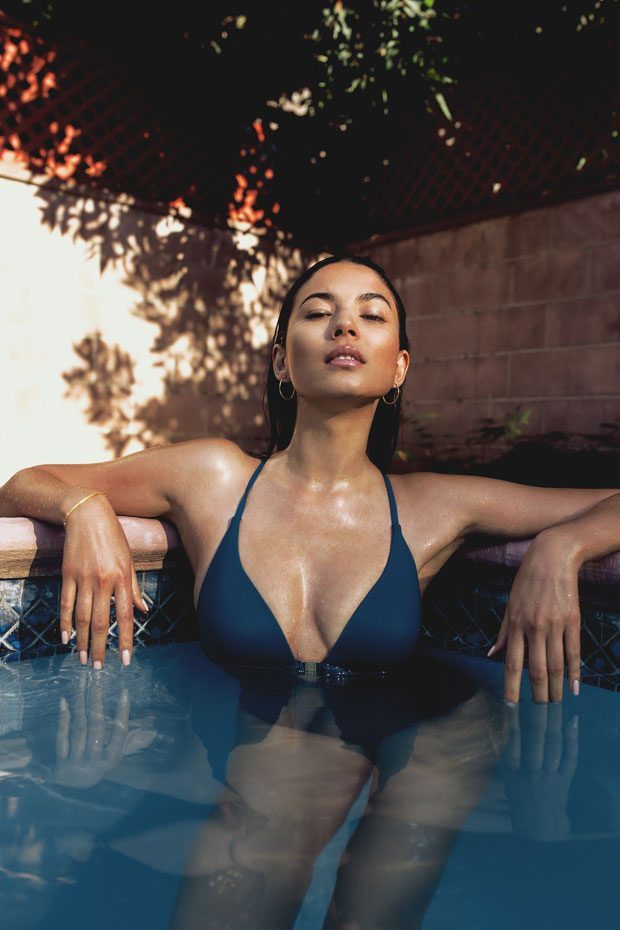 Diving
Being a destination that is surrounded by magnificent turquoise waters, it is bound to have truly idyllic diving sites. The Bahamas has been voted as one of the world's top destination when it comes to diving activities. For those who don't use scuba gear, Dean's Hole on the Long Island is the place that you should visit. Be stunned as you explore the vibrant reefs and diverse range of marine life. In addition, here's a list of some of the popular diving sites in the area:
• Custom Aquatics – Nassau & Paradise Island
• Lucayan National Park Cavern Dive & Hike – Freeport
• Wreck of the HMS Conqueror – Rum Cay: It is Britain's first propeller driver warship. It lies in 30 feet of the water off Rum Cay. It is also preserved as the Underwater Museum of The Bahamas.
• Etheridge Wreck – Freeport: This is for intermediate level. It used to be an operating car ferry in the Carolinas. It also served as the setting for the movie in the Halloween series.
• Bahama Divers Ltd. – Nassau & Paradise Island
Harbour Island & Pink Sands Beach
Harbor Island is part of the Out Islands and is one of the most beautiful and well-equipped among others. It is known for its pink sand beach which created a worldwide buzz due to its incredible and unusual color. Tons of microscopic mollusk shells and the sand in the area were mixed together. When wet, the shells create an impressive red color that when being mixed with the white sand grains enable to display a lovely pink hue.
Live the James Bond Lifestyle in Staniel Cay
Staniel Cay and the activities that it offers will make you feel as if you've fallen right into a James Bond film. If you want to feel that vibes, then you better head straight to Staniel Cay. Exploring along the turquoise water onboard a speedboat as you visit the surrounding islands will surely offer you an incredible experience wherein every turn is truly a surprise. See the colorful world under as you snorkel in Thunderball Grotto and admire the beauty of its incredible watery cave.
Schooner Cays
Schooner Cays is located near Cape Eleuthera distinctively on the Southern tip of Eleuthera. It is a huge deserted tropical island which features a long stretch of pristine beaches. Astronauts have concluded that the Bahamas is one the most beautiful place on Earth viewed from space. Here, you'll be stunned on to how the powdery white sand complements with the turquoise water and creates an unparalleled beauty one will genuinely admire. It is truly an ideal place to discover the natural beauty of the underwater marine life.
Pigs in the Bahamas
As you immerse in the limitless offering of the Bahamian paradise, don't forget to visit Staniel Cay and take an Exuma Pigs tour. Swimming with the charming Exuma pigs is one the must-try activities when visiting the island. These unique pigs enjoy a tropical beach life and even learn how to swim.
Be mesmerized as you get in the area wherein a number of pigs will definitely swim out to meet you. They are indeed friendly. They will swim closer towards the speedboat with their snouts raised above water, hoping for some tasty morsel to eat. The sight of these adorable pigs paddling through the crystal clear waters is entertaining.
Christopher Columbus discovered the Bahamas
The Bahamas is really known for its stunning beaches and countless activities it may offer to anyone who would like to visit this tropical paradise. However, for those who would like to know a glimpse of the Bahamian's rich history, this is for you. Christopher Columbus, the man who circumnavigated the world, plays a big role in the Bahamas past. He actually gave birth to the name Bahamas. You'll also find interesting historical sites in San Salvador Island. You'll see a commemorative cross known as the Columbus Monument.
Nassau: the Cultural Heart of the Bahamas
Nassau is said to be the most active area of the Bahamas. It is originally known as Charles Town and was only renamed Nassau in 1695. It is also the capital city of the Bahamas. You'll witness here fantastic colonial architecture that is evident all around the city such as buildings which serves now as an excellent tourist museum.
If you want to know more of the rich history of this place, head to Old Town in Nassau. Here you'll be transported to the historical center. There are museums in the area that will give you rich information about this destination in the past.
Junkanoo is the cultural side of the Bahamas. There is a famous annual event known as Junkanoo festivals wherein color, music and dance flood the streets of Nassau. It celebrates color and life. Groups of locals make their way to showcase their vibrant costumes, playing live music and even rallying the crowds as they cheer and dance their heart out.
Food and Drink
Seafood is probably the first thing that comes to your mind when thinking of the sumptuous cuisine in the Bahamas. Fresh and delectable seafood is being offered throughout the entire Bahamian archipelago. Don't forget to try the Fish Fry, lobster and the popular Conch fritters. You can also grab a local Kalik beer and pair it to the sumptuous seafood meal before hitting the beach.
Grab your bags and let's fly to the Bahamian paradise.
Images by Sally & Emily for Design SCENE