Breakthrough designer on the scene DAWEI sits down with our Editor KATARINA DJORIC to talk about his start in design, working for fashion houses such as Balenciaga and Cacharel as well as with designer John Galliano, but also finding the theme of his collections.
Read more after the jump: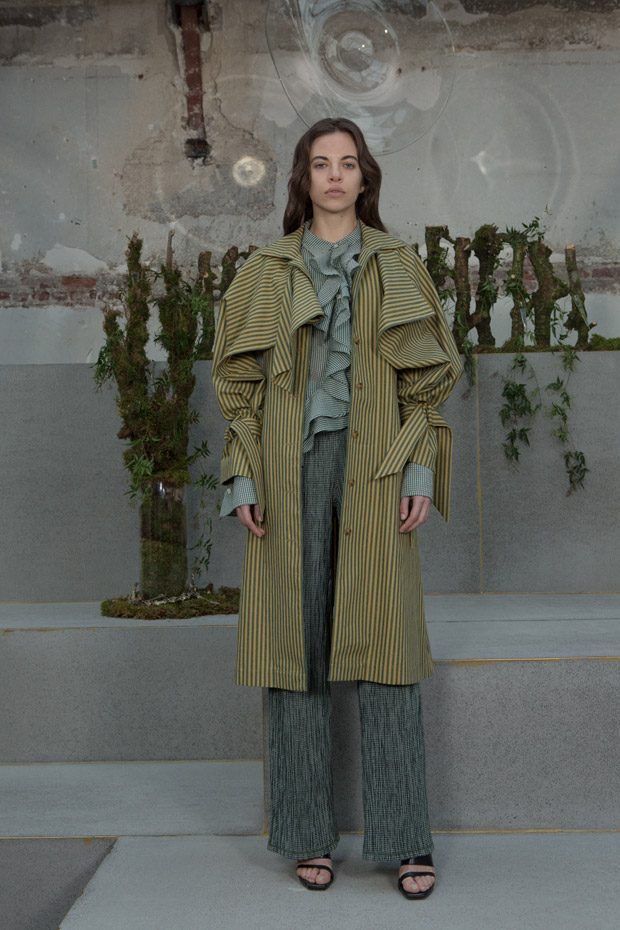 How and when did you start designing?
I learned painting when I was little. At that time, my cousin was learning drawing too. She loved drawing silhouettes and fashion looks, which I found very amusing. Later I went to design school, I hesitated between architecture and fashion design, finally I choose fashion design since it is close to our daily life and it's about human and I found very interesting being in contact with fabrics ! I made up my mind to come to Paris to pursue this road as fashion designer.
You worked at Galliano and Balenciaga in the past, and you were a creative director of Cacharel. What are the most important things you learned working there that you convey in your work today?
I was a fashion school student before entering Galliano. It is during this experience that I learned for the first time on how to work in a fashion brand, and on how does this industry run. My working experience at Balenciaga in the studio and Cacharel as Artistic Director is very different. I was in contact with distinguished styles and visions, which nourished my aesthetic and opened my eyes.
How did you come to start your own label?
After have worked on with different shapes, styles and cultivate my knowledge along different fashion houses, I was sure about the aesthetic and identity I aspire for my label; a clear, concise vision, which differs from what already exist on the market. The more I thought about the subject, the more I felt confident to launch my own label. Everything came naturally to me, that's how I started my eponymous brand.
Which designer inspired you to pursue this career? Who would you consider to be the most inspiring person in the fashion industry today?
Mr. Saint Laurent deeply influenced me about my notion on French elegance and aesthetic standards. I admire also his passion for art. I started my fashion design career with John Galliano. He is open-minded and curious about different cultures, which touches me a lot and helped me to have a wider vision about art and fashion. Now, I continue searching, researching and learning new things that is how I discover interesting elements for my design.
How important is individuality to you when it comes to creating garments?
In my opinion, there is limited space for fashion creation. Most of the styles had been seen or repeated. Is not about imitating someone else style, but rather about creating your own identity. The individuality for me is to express myself with my own vision and perspective. For instance, that's my motto, to be pragmatic in order to achieve the best collection, expressing my DNA.
Do you have particular pieces you enjoy designing and making more than others?
I enjoy a lot during the designing part, but what I prefer is to play with cuttings because that's the part where I can be more creative. Like on my Fall Winter collection in where I create a lot of interesting and asymmetrical coats and dresses.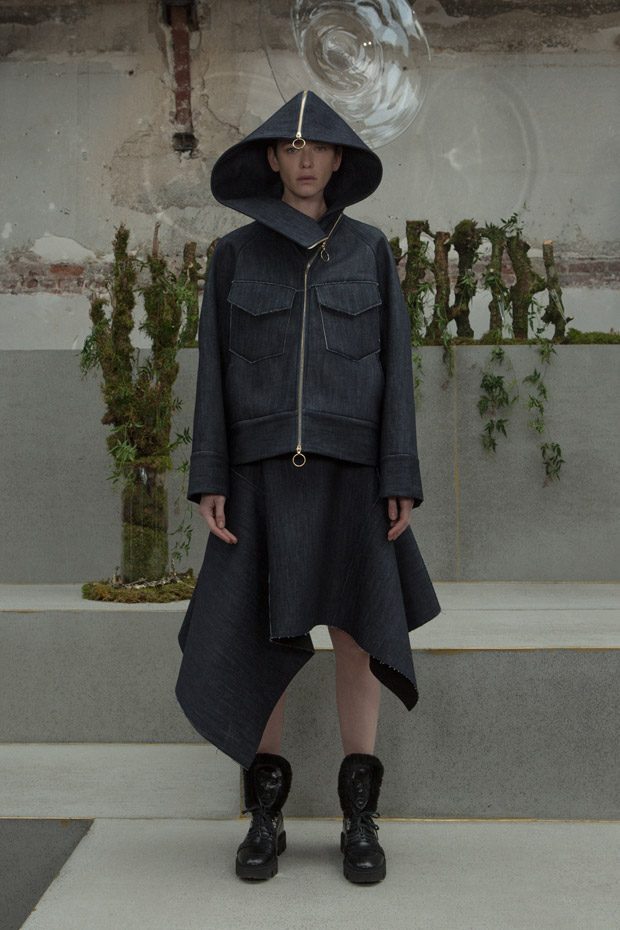 It is tough coming up with new ideas year after year. Where do you find your creative inspiration?
Being surrounded by different forms of art, is how I resource myself. I am heavily influenced by architecture, in particular the works of the iconic Japanese architect Tadao Andō and the Spanish Santiago Calatrava Valls. I like watching movies, it can be all type of movies, there's always something interesting on them. I love reading; it provides me inspiration to up-coming with new ideas, my favorites are the historical books, I like to discover a different point of view of vibrant past events.
Are there times when you need to scrap your designs and start again from scratch?
When I design, I like to take my time visualizing the garments. I pay lot of attention to details and sometimes, I restart from scratch, from the beginning… maybe due to my Virgo Zodiac Sign!
How do you decide on your theme for each collection? Do they all have a story to tell?
This is a very casual process for me. My source of inspiration is constantly changing and evolving, as well as the themes of each collection. One day, I can suddenly be interested in an historical book I am reading, and then create a collection inspired on it. For example, this Fall Winter collection, I was attracted and inspired by this definition of Romanticism given by Baudelaire. I love this era because it was rich in literature, art, music, philosophy and this is meanwhile a time where individualism is much emphasized. I studied street style of that time and also the wardrobes of aristocrats, that's how I integrated that air into the conception of this season.
"Romanticism is precisely situated neither in choice of subjects nor in exact truth, but in a mode of feeling. They looked for it outside themselves, but it was only to be found within. For me, Romanticism is the most recent, the latest expression of the beautiful. " Charles Baudelaire (1821 – 1867) – The Salon of 1846.
If you could describe your design aesthetic in three words, what would they be?
Minimalism, pragmatism, romanticism
What woman do you have in mind when designing; who is your muse?
I design for independent female, who are free to chase their dreams. I don't have a muse in particular but, for example, the first female pilot Amelia Earhart, she was the first female aviator to fly solo across the Atlantic Ocean. She is free and brave to chase her dream. Her spirit inspires me a lot.
As a designer, how do you see yourself growing in the future?
Lot of friends ask me about creating a men collection; that's perhaps a good idea, why not? Future is open and full of all possibilities. The beauty of an unpredictable beauty, this is something particularly interesting for me.
Images – Dawei FW18 Collection
Originally published in Design SCENE Magazine Issue 024
Keep up with DAWEI on Instagram @dawei_studio