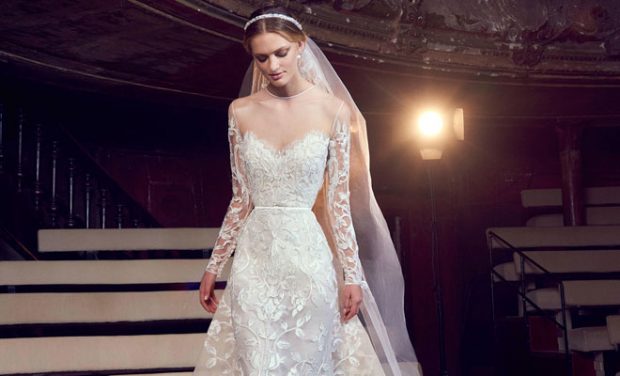 For all the nearly weds, Bridal Fall collections are their greatest inspiration for their wedding gowns. If you are the lover of high end fashion and you are determined to walk down the aisle clad in a designer couture, then waiting for the Bridal Fall collection is your best decision. All the latest trends regarding a perfect wedding gown are glorified in this one collection and you can choose the style which defines your personality and style.
From Oscar de la Renta to Elie Saab, you can catch a glimpse of the iconic creations of all the eminent designers and choose any one gown that will be the highlight of your big day. After you are done with all your wedding preparations, and your maid of honour is done with scanning all the hen do locations for your final send off, both of you sit down for a detailed analysis of the Bridal Fall to choose your wedding gown.
To help you out, we are giving you a list of some of the most eminent designer collections from the bridal fall 2018. We bet, this will be the answer for all the questions regarding your wedding down. Also, you are saved from the horror of going from one to store to find your gown. Thank us later, ladies!
Read more after the jump: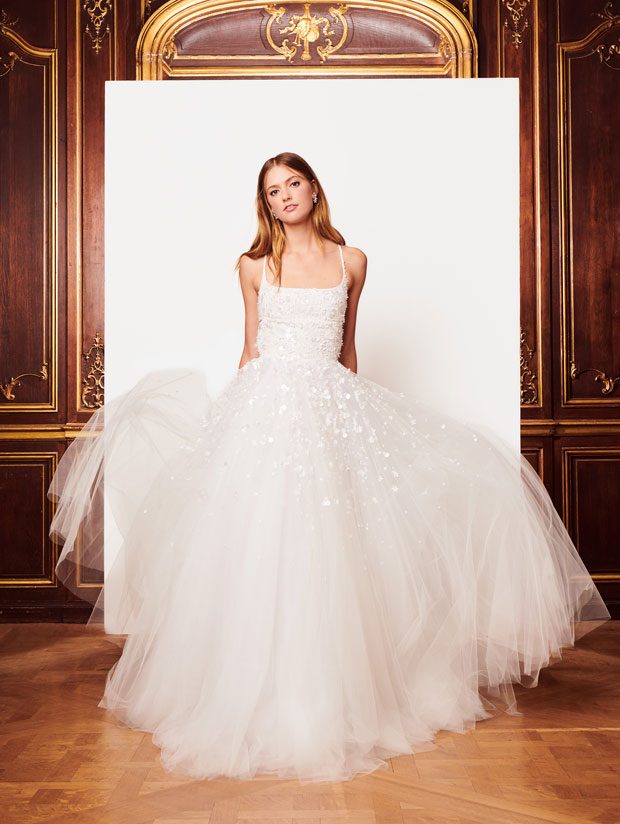 Oscar de la Renta
For years, Oscar de la Renta had ruled the wedding couture while he was heading the designer label named after himself. And there is no doubt that his successors Fernando Garcia and Laura Kim, the duo behind the brand Monse, have kept the ODLR legacy intact. The young designers understand that today's bride is a young, ambitious woman who takes care of her curves and would not hesitate in showing them off! Their Fall 2018 collection flaunted deep, scooped out backs,and exquisite laced details. In the works of these two promising designers, you will get to see a glimpse of Oscar's expertise. No wonder, Garcia assisted Oscar while creating the wedding gown for Amal Clooney!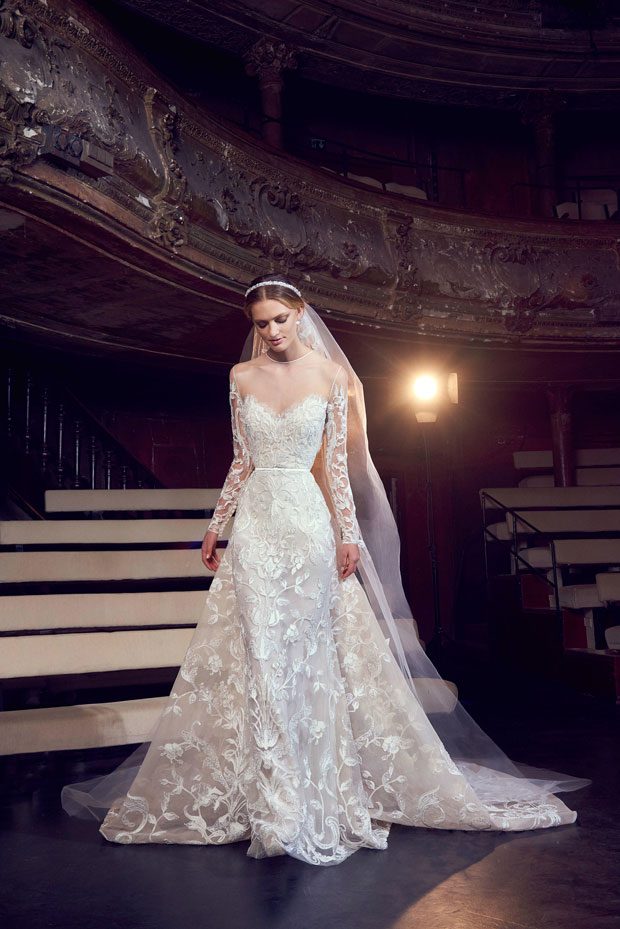 Elie Saab
The bridal couture specialist, Elie Saab presented his bridal collection with a modernist twist perfectly amalgamated in traditional design. You can see his trademark expertise in the edited collection of 14 gowns that have intricate veils and metallic threads to give a soft lustre to the attire. If you are lover of elegant, elaborate gowns then Elie Saab should be your choice for your big day. The collection featured a lot of demure fabrics like lace, chiffon, organza and tulle with a signature arabesque motif inclusion in all gowns.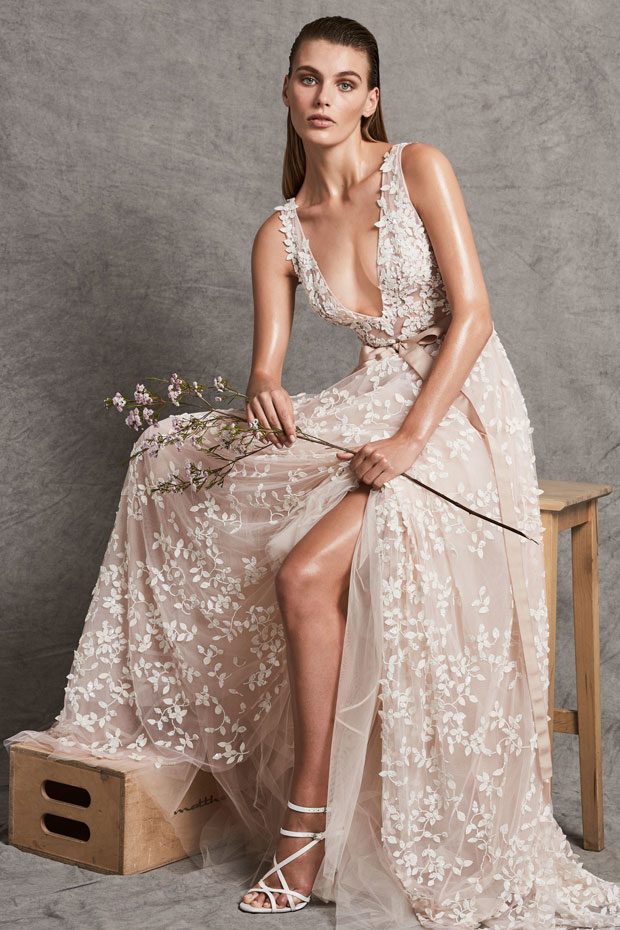 Zuhair Murad
Zuhair Murad Bridal Fall '18 was nothing less than a 'sheer' bliss to watch, like literally! But the sight was worth a million stars. The collection was dominated by detachable overskirts and shoulder-grazing capes. The tulle and silk chiffon gowns are all intricately embroidered, beaded and show excellent craftsmanship, absolute Zuhair Murad signature. The necklines are kept simple, deep V, illusion boatneck, and off-the-shoulder neckline along with the free flowing embroidered veils and floor touching capes. The brides who love the details, Zuhair Murad is their man!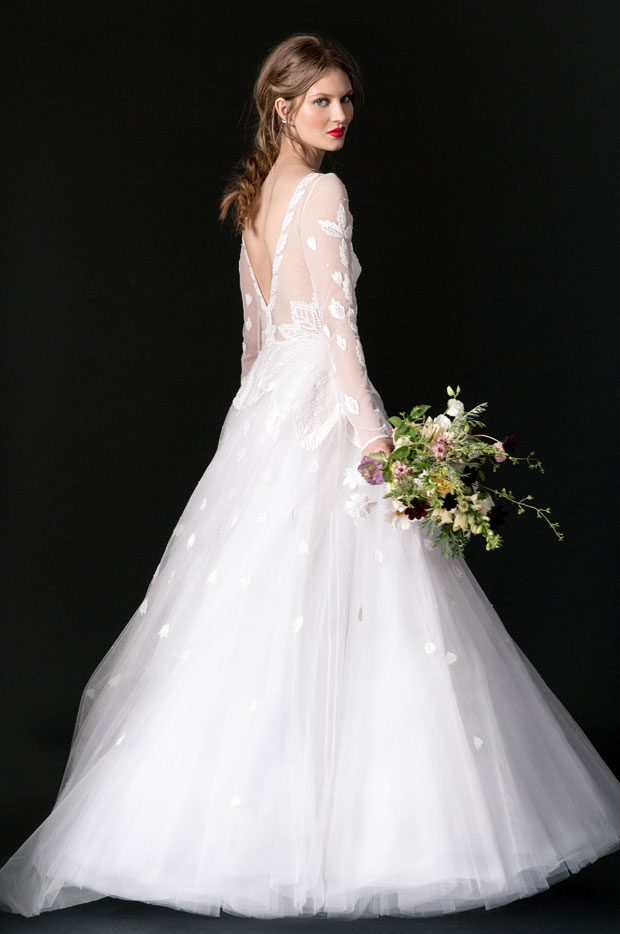 Temperley London
Alice Temperley's Fall '18 collection was a revisit to her unorthodox style for bohemian creations. With layers of gossamer thin lace and bell-sleeved dresses making a presence in the collection, the Temperley Fall '18 collection is all easy, breezy and uber stylish. For a bride who loves simplicity and elegance, Temperley London Fall '18 is the best suited. The Camellia and forget-me-not impressions on the gowns are a perfect for a wedding amidst the woods. The collection was a complete package, from elaborate wedding gowns to rehearsal dinners and after party, you can get an option to shop your entire wedding trousseau.