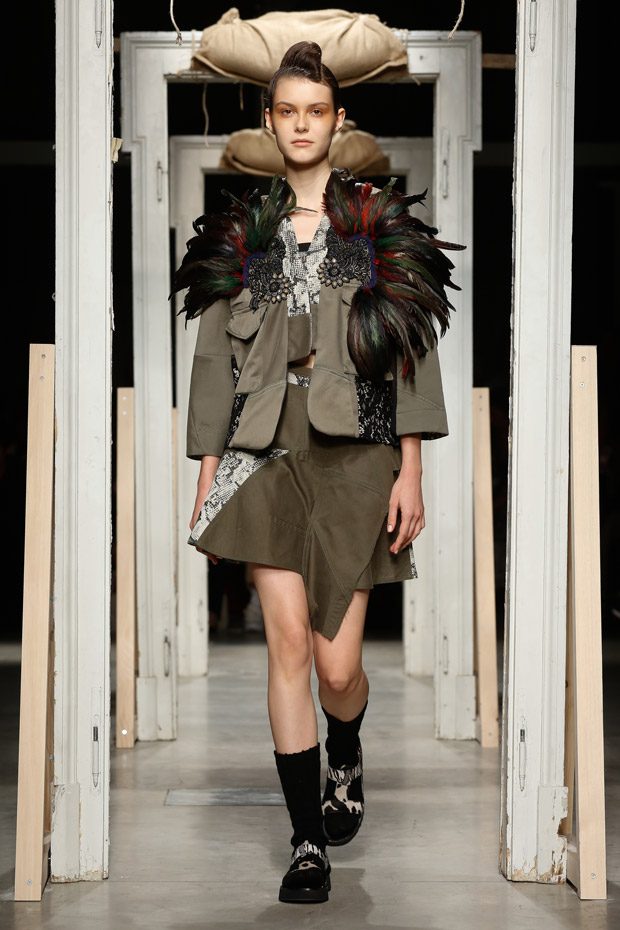 Fashion designer Antonio Marras showcased his Spring Summer 2019 The Fault of the Mistral Collection, that was inspired by the story of Princess Romanework, the eldest daughter of the Negus, Emperor Haile Selassie of Ethiopia (who after death of her husband General Beyene Merid – in the final battle against the Italian army, was taken prisoner and sent to exile on the island of Asinara with her children), and it's dedicated to French poet Arthur Rimbaud and his self-exile to Harar, Ethiopia, and also to writer Bruce Chatwin. The collection was presented on Friday, September 21st, during the ongoing Milan Fashion Week.
"The collection is dressed in green with an atmosphere primarily dictated by nuances and feelings. Military green parkas are taken apart and turned into jackets, skirts and tops. Green cotton is used for sweatshirts, T-shirts and sweaters. Green intarsia interrupts floral damasks. Green tulle camouflage is covered with ruching and ruffles with entwined shapes. Green details appear on outerwear woven with pieces of fabric shaped like stones, diamonds and fanciful patches. Green is the background of python leather that winds along the garments to redesign the shapes. Acid green is used for oversized cotton dresses and lace with jet beads and tulle, and green always emerges in luxurious floral prints and on the stems of huge roses.
Suddenly white and black dots appear: a little divertissement amidst the extreme calm of the desert. And then there is sandy beige, which is a close friend of green, used for cotton combined with brown and black Vichy check for colonial looks designed for the female explorers we adore. Sandy beige is also used for the background of African graffiti prints on wavy silk.
Various styles of animal prints are the stars of the collection. They are used for jackets, skirts and dresses, paired up with tulle, silk printed with sparse flowers and lace. Leopard spots are everywhere, and then there is black and white together and ecru for princesses with lots of lace, embroidery and cut-outs. There are vibrant colors such as light blue and yellow, burgundy red and pure white. There are stripes, Prince of Wales check, scratch motif, and animal prints. Our Africa is strange: you knock to enter."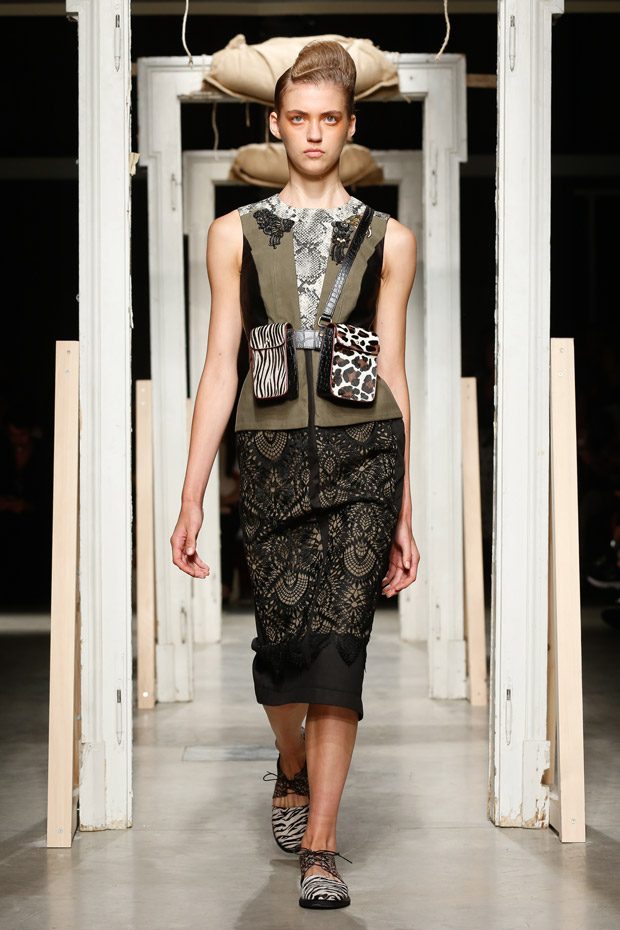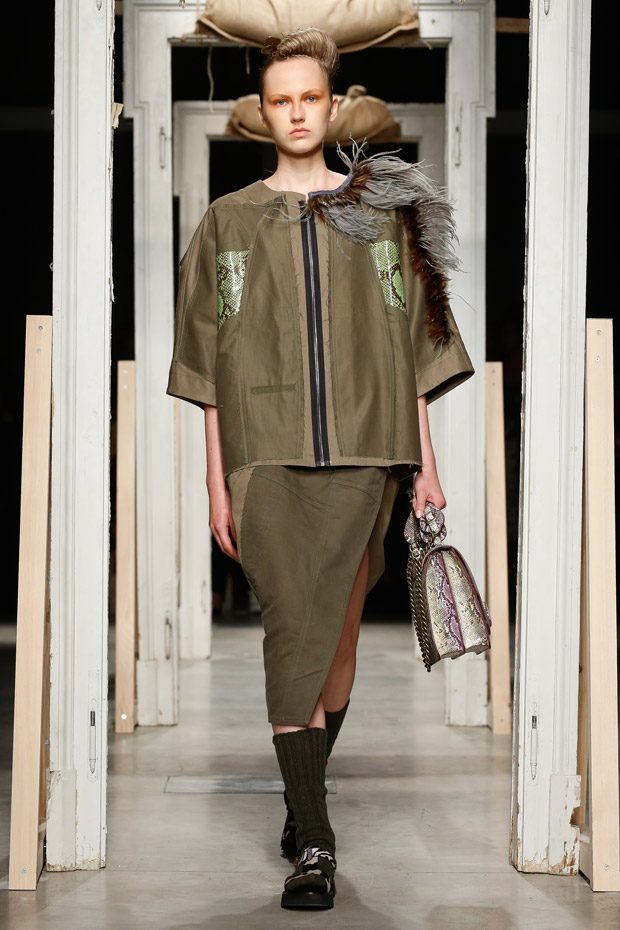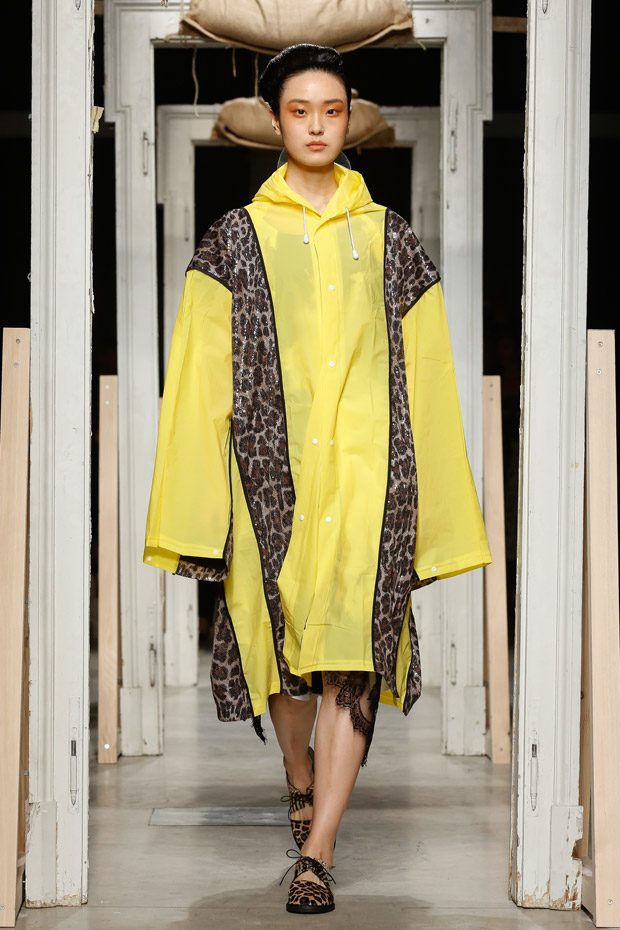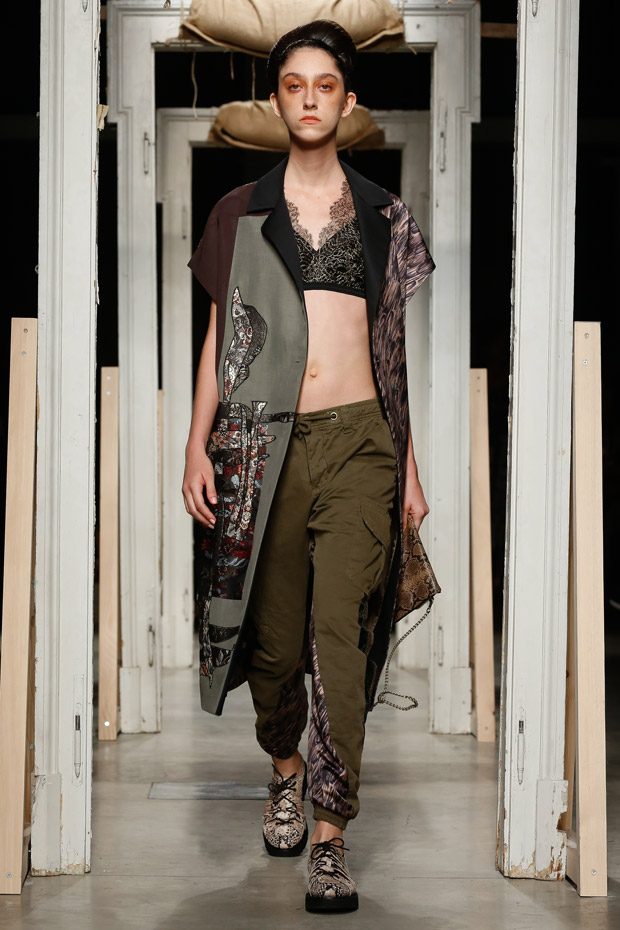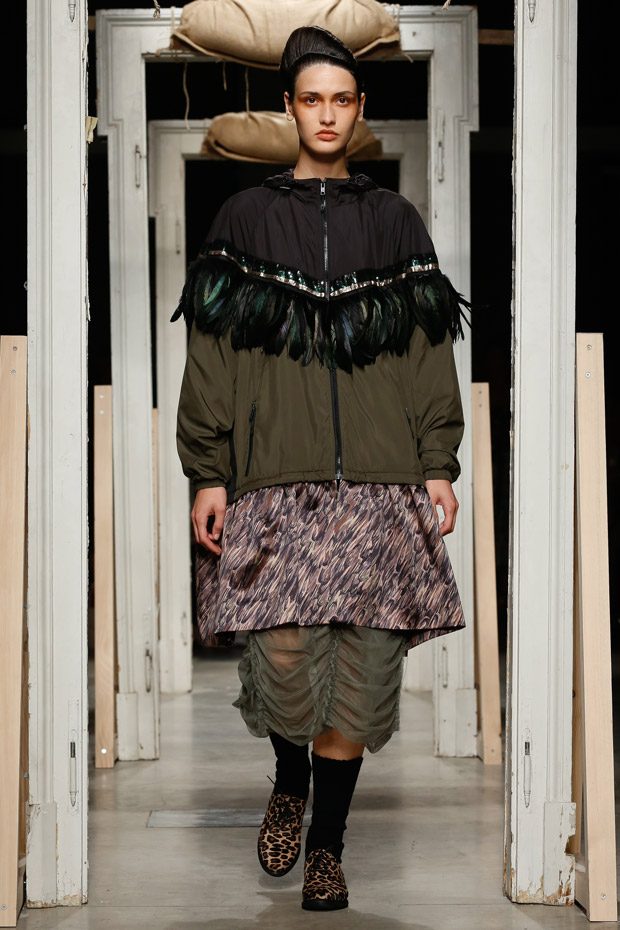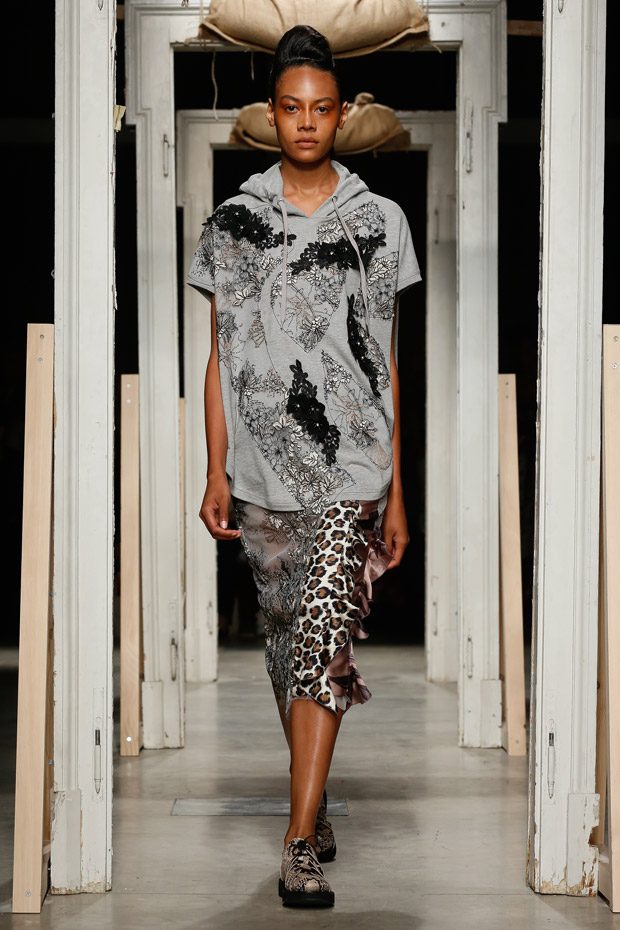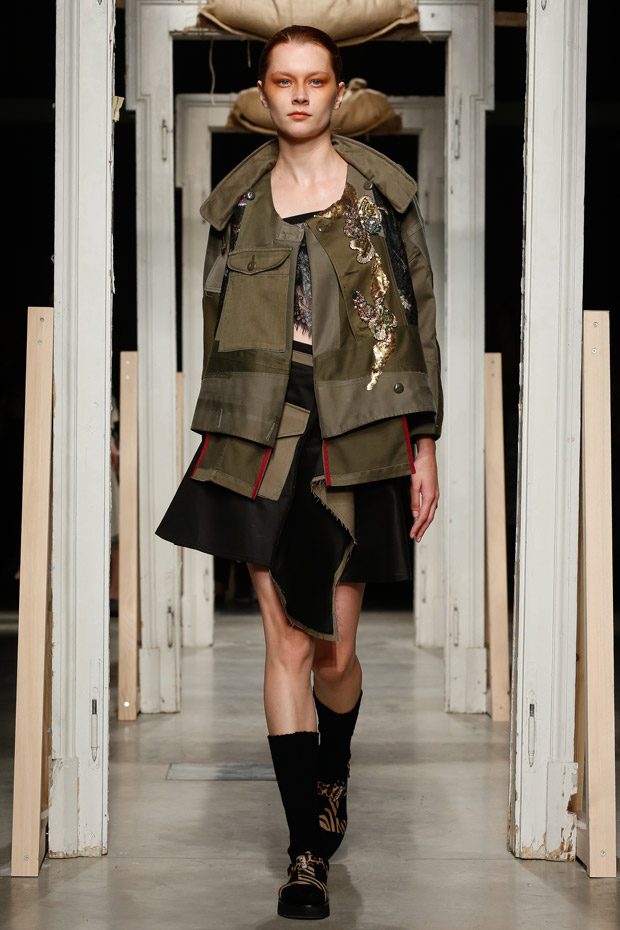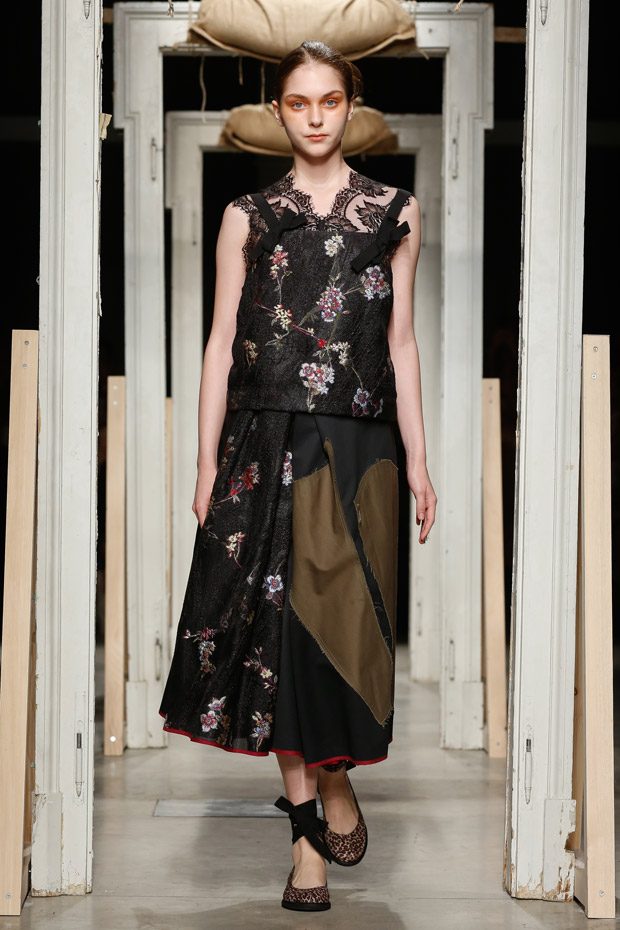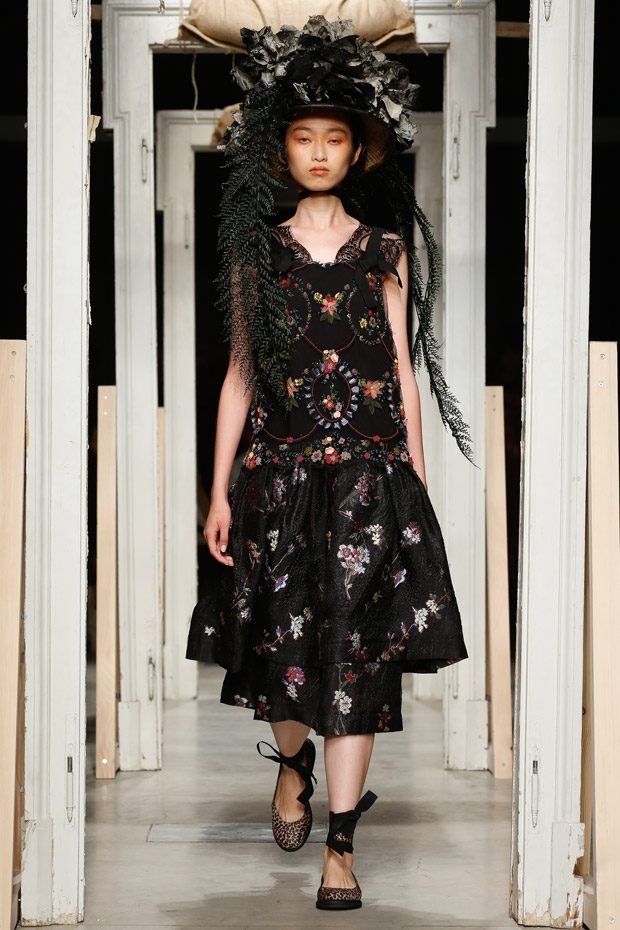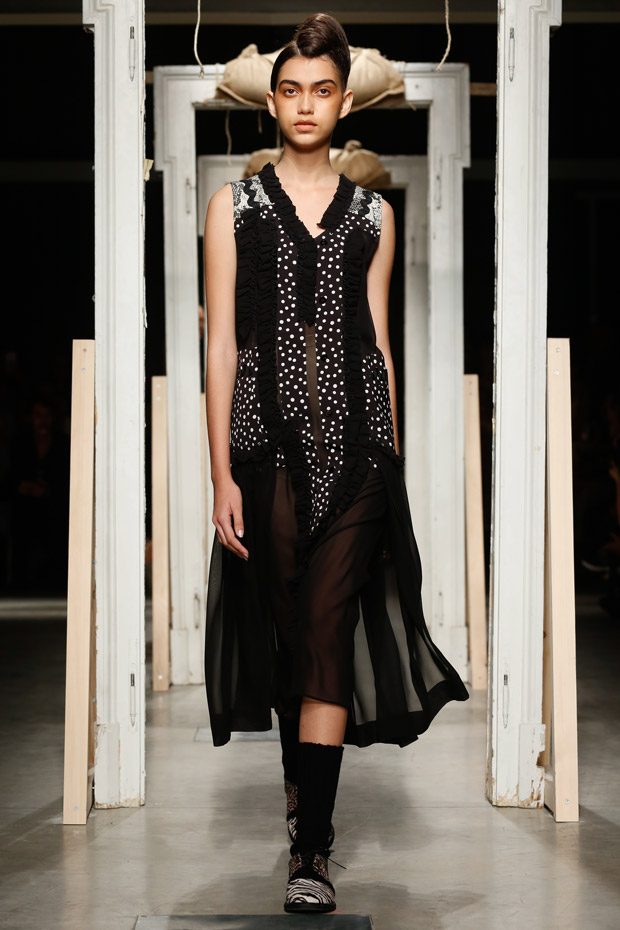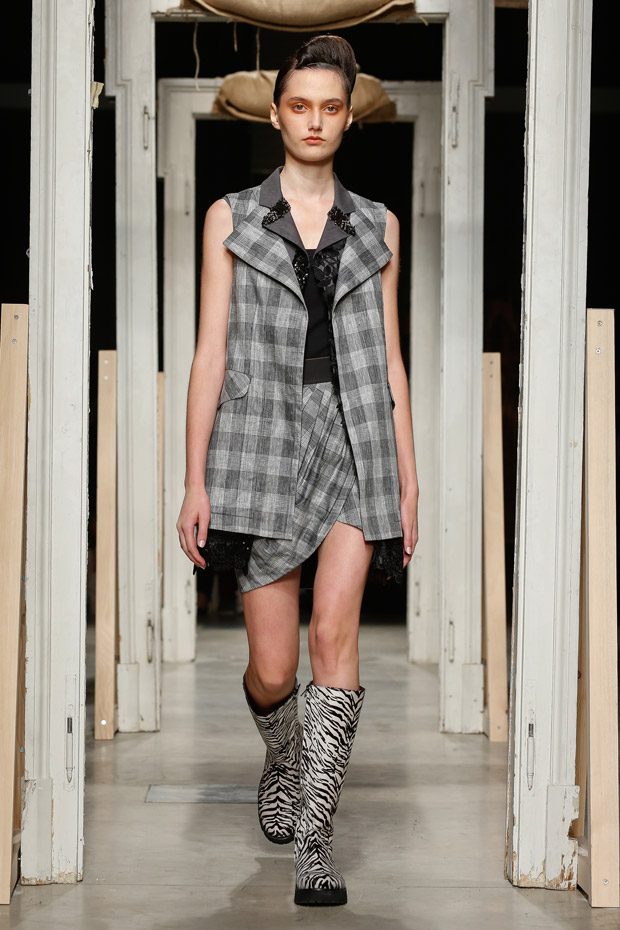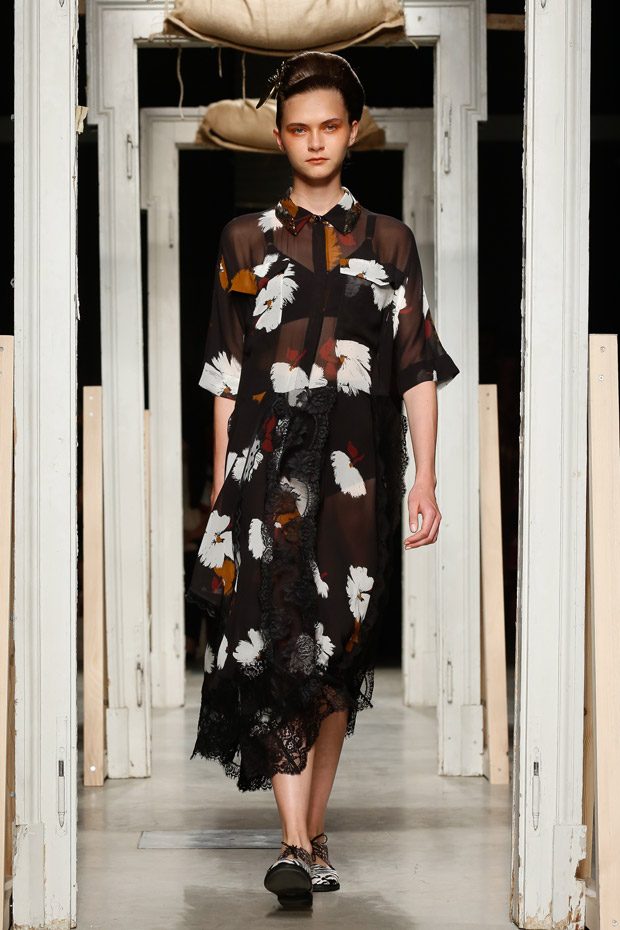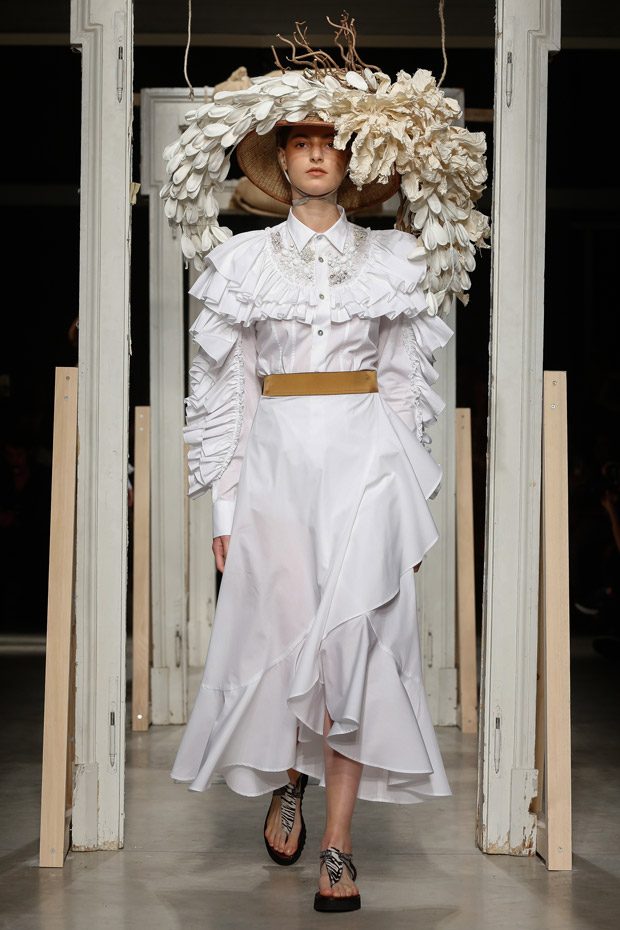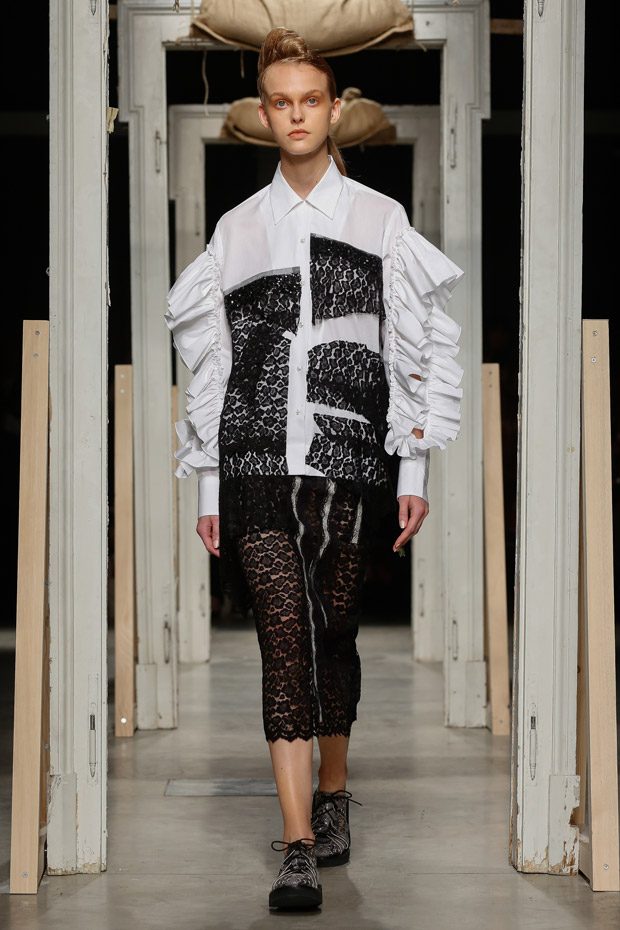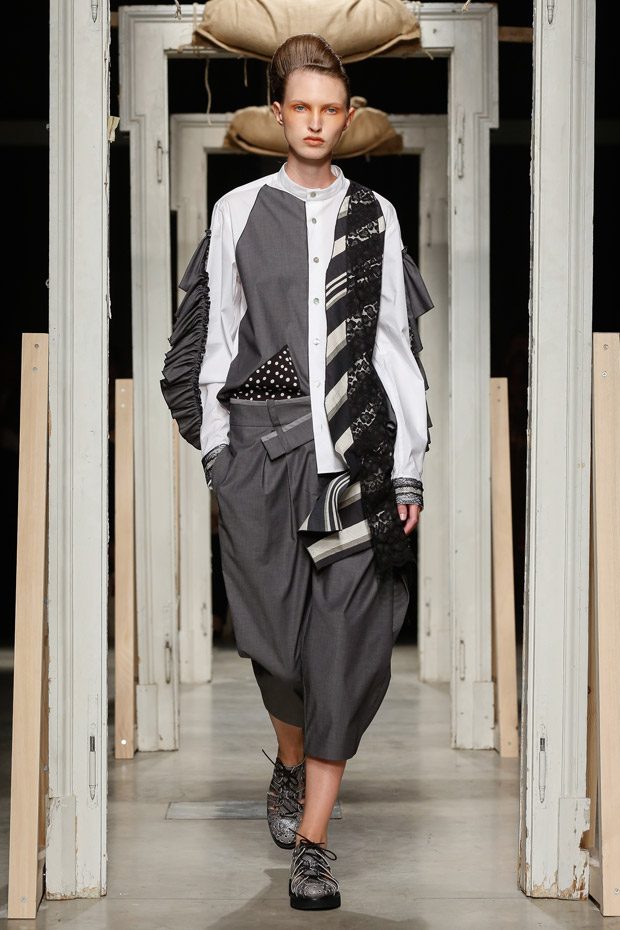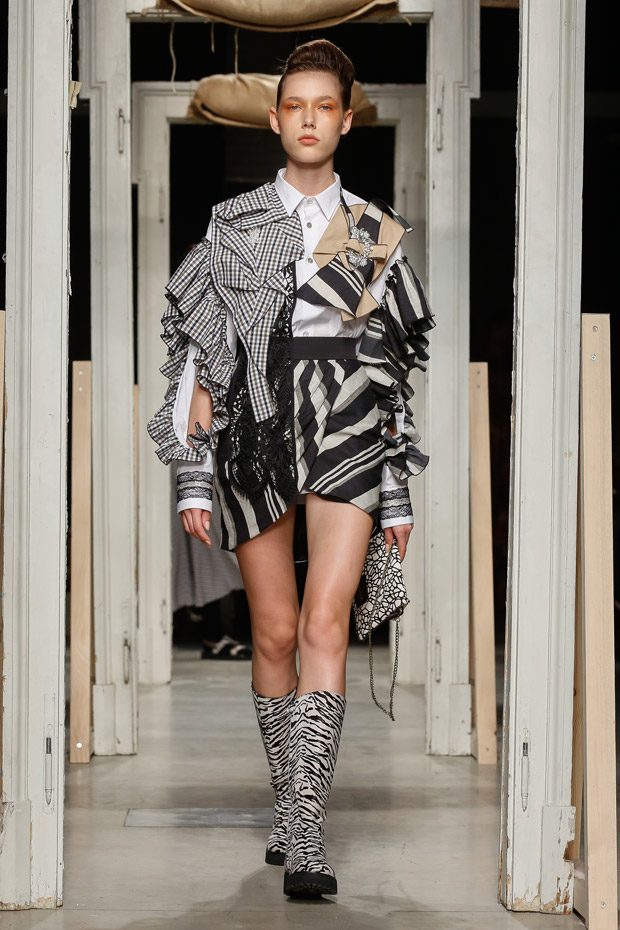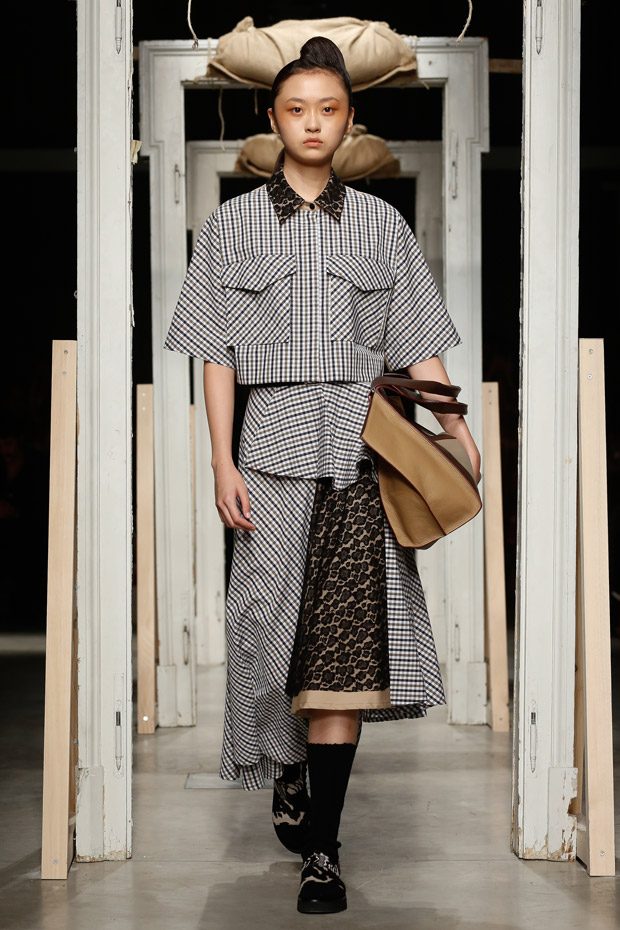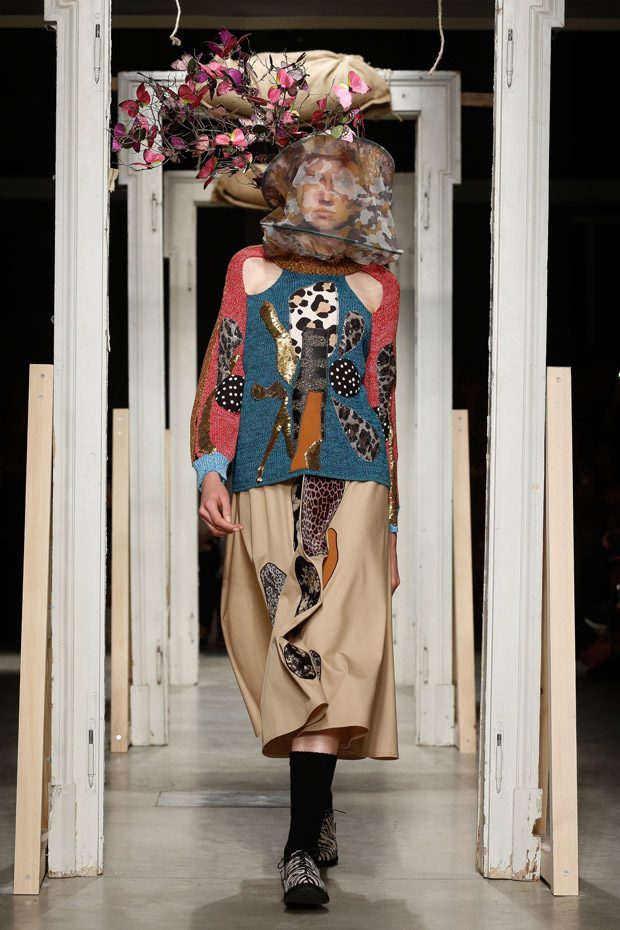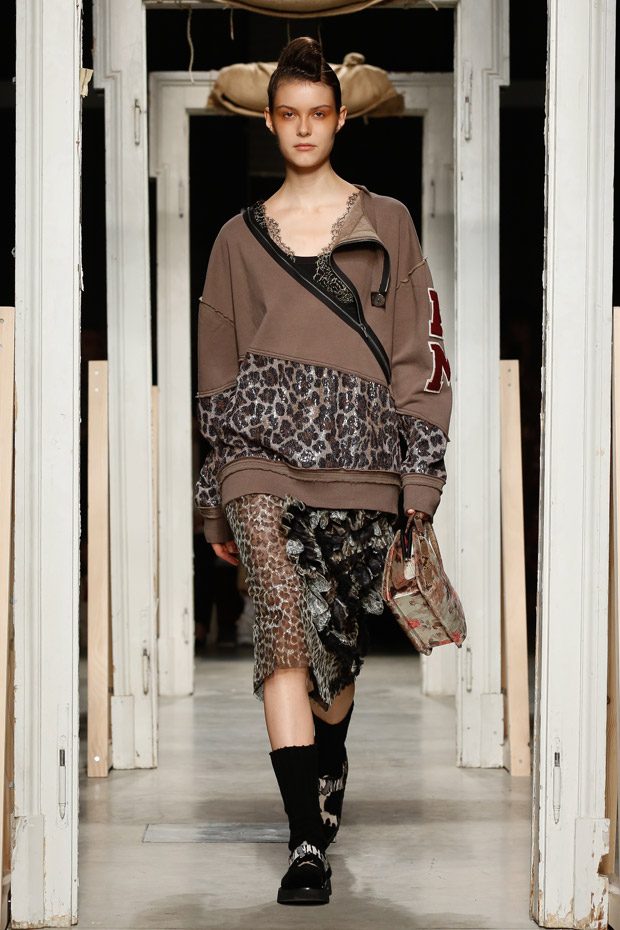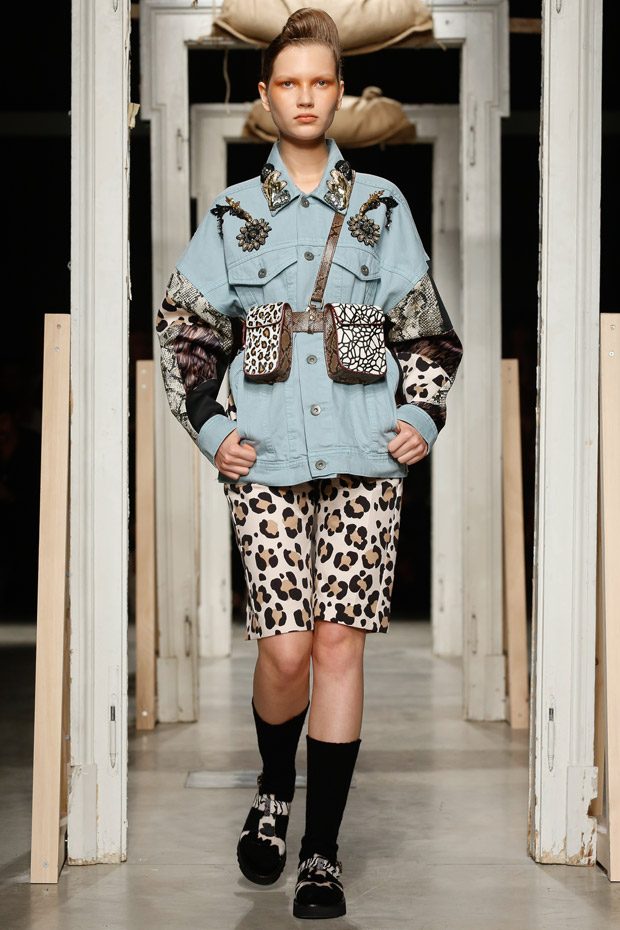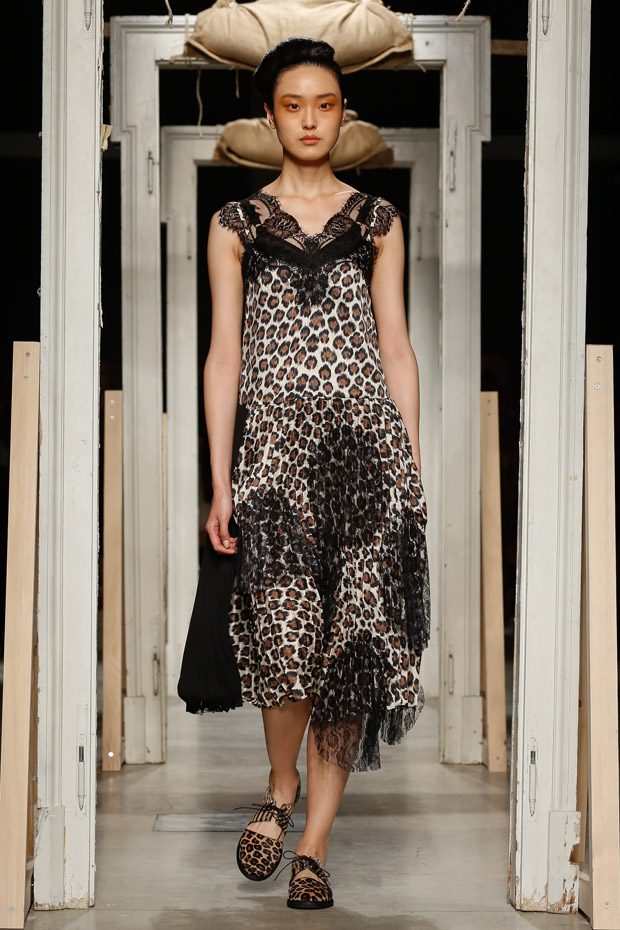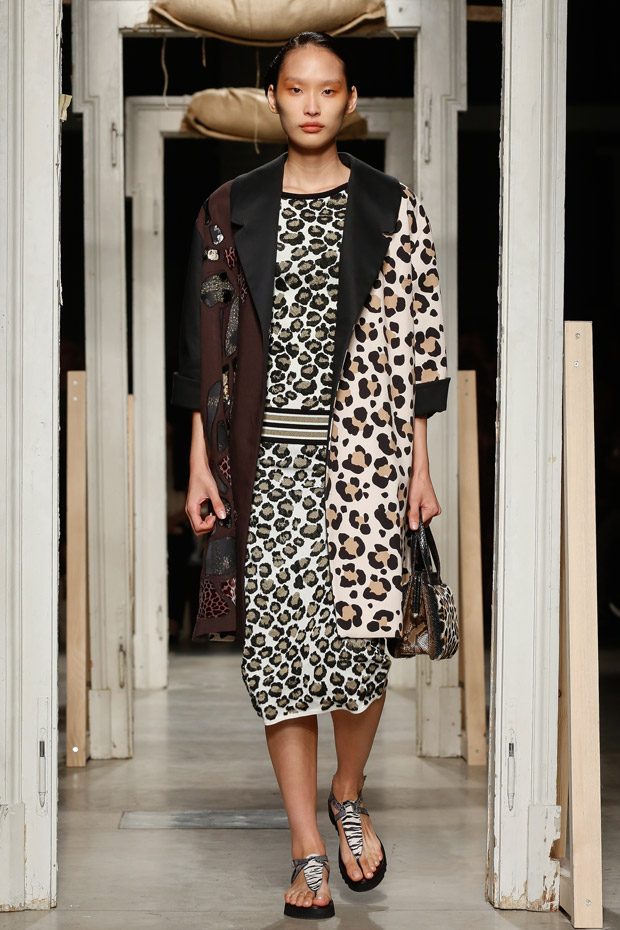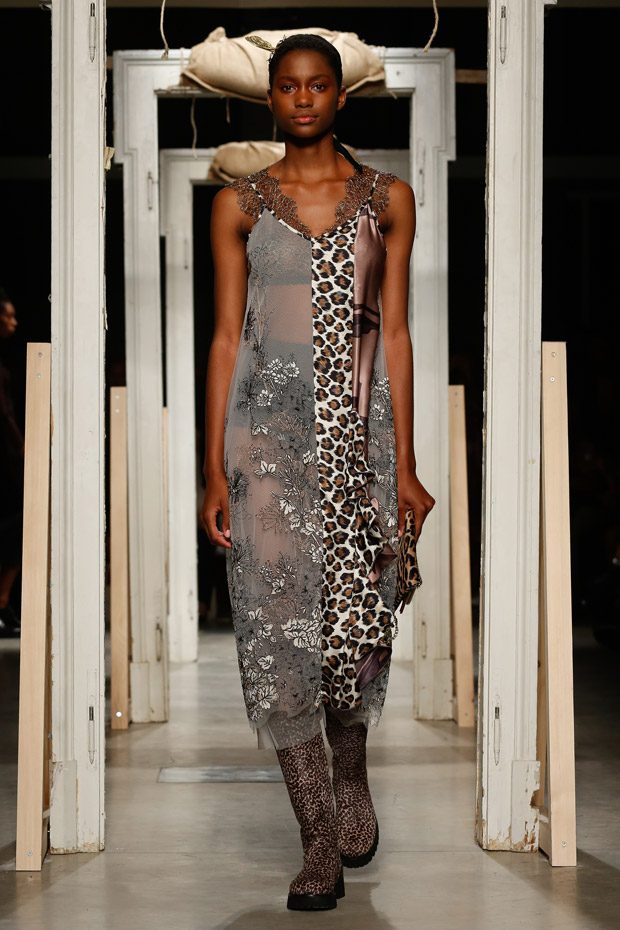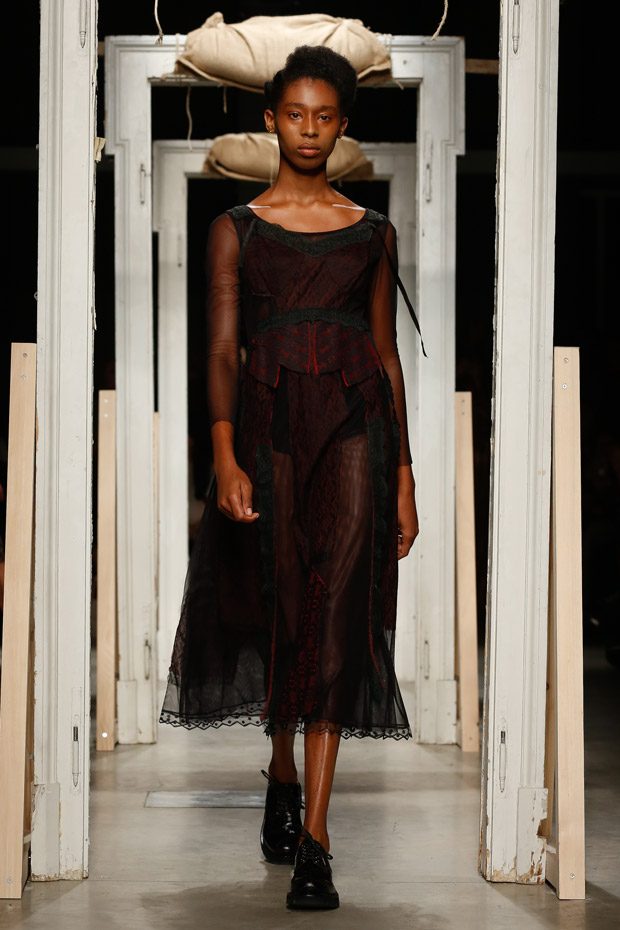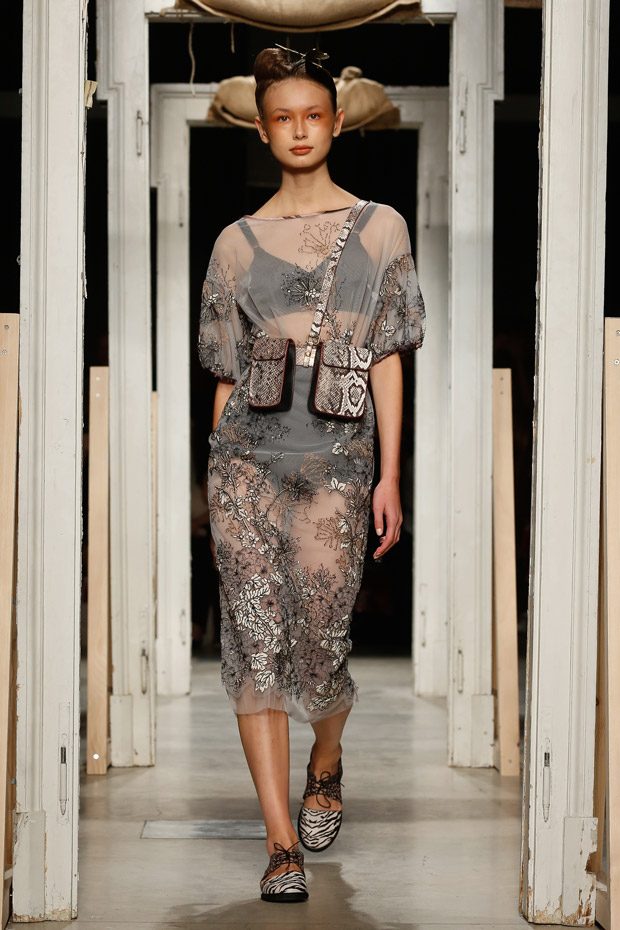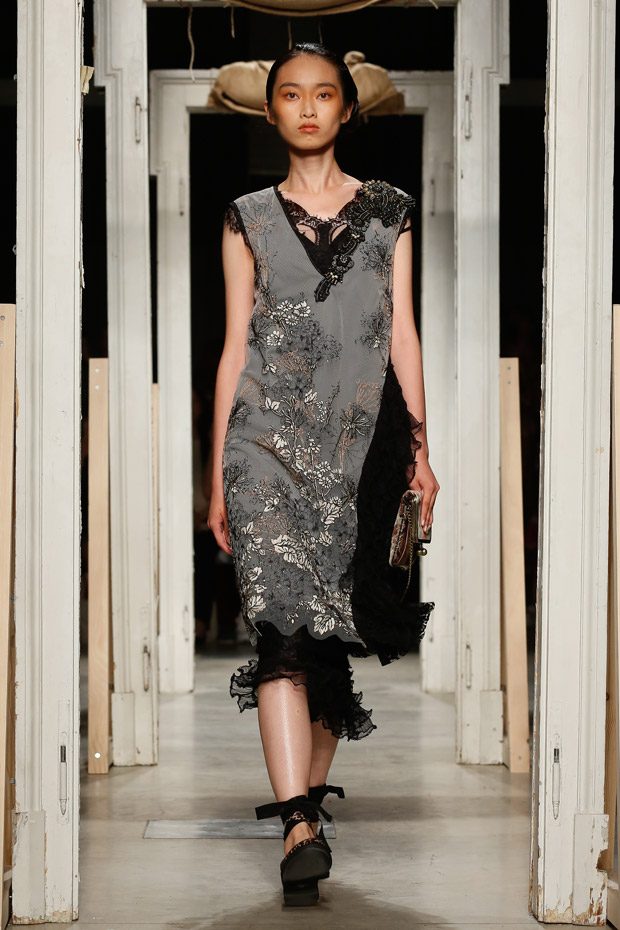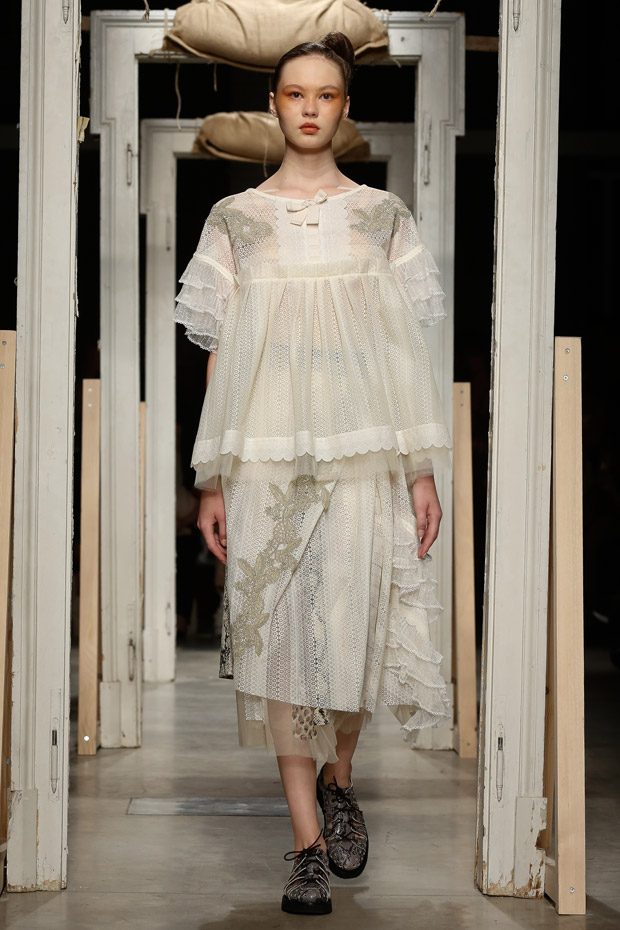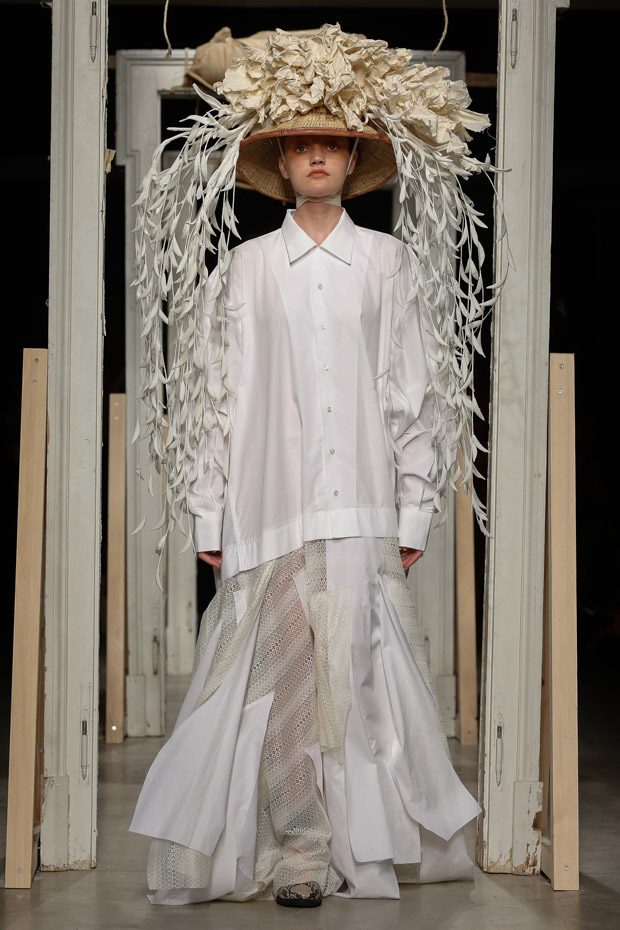 We love hearing from you, connect with us on Twitter, Instagram and Facebook.