Due to its feminine silhouettes, the floral embroideries plus the incredibly innovative colour combinations we have never witnessed in any other ESCADA collection before, the signs of a new beginning are distinctly visible. In addition to that new spirit, Niall Sloan dedicated the Munich- based fashion house a new statement bag: the heart bag. You can recognize that model quite easily: the heart can be found in form of a golden clasp and immediately leaps to your eye. In addition to that, the designs of the heart bag are very elaborate and sophisticated, ranging from metallic-, velvet-, to quilted surfaces.
Being significant for this pre-spring 2019 capsule collection is its concept of romantic escapism: that approach is radiated through the magic beauty of falling stars in the night sky and the nature awakening, i.e. the early blooms in a spring garden. Dream and let this collection enchant you. It is exactly this gripping mix that distinguishes this collection: on the one hand the vast expanse above and finding the peaceful space in between the stars, on the other hand the thrilling experience to spot stars in a dark night sky.
When observing the precious prints of this compelling collection, you can clearly see which influences shine through: fashion illustrator Laura Gulshani worked with lots of floral motifs that remind you of a morning spent in a spring garden. This is the time for new beginnings, the time to chase new dreams, and ESCADA masters its new start incredibly well.
The bright, vibrant colour cocktail underlines the energetic, powerful mood of this collection extremely well: it contains of scarlet, magenta, azure, cerulean, emerald green and fucsia. But also the nuances of the night sky, such as deep blue, are not missing- matching the theme of this collection. Therefore the pieces stay endlessly elegant yet mysterious with just the right amount of each. Thus, Laura Gulshani, who is known for her vibrant use of colour and brushwork, is complementing ESCADA's heritage in bold colour and creative, unique detailing.
Niall Sloan, Global Design Director of ESCADA, explains the spirit of this collection with the following words:
"I wanted this collection to capture the spirit of getting lost in a dream, simply taking a moment to yourself and gazing at the stars in the night sky or spring flowers in bloom. The collection plays with bold prints and vivid colours, both significant elements of ESCADA's heritage. I am also beyond excited to have collaborated with Laura Gulshani, an illustrator with such a strong and unique style."
Worth of mentioning is the very special detail- awareness of this collection: classic tailoring silhouettes are eased by unusual materials, such as Nappa leather. Embroideries of the night sky remind you of vintage ESCADA pieces. Sculptural cloud- like forms are surrounded by shooting stars. Sometimes a star is used instead of a normal button which perfectly rounds off this collections' theme. Several other buttons remind us of vintage ESCADA pieces.
This collection is an ode to chase your dreams. It is made for the cosmopolitan, powerful, fancy woman that dares to dress in strong colours and loves vintage approaches.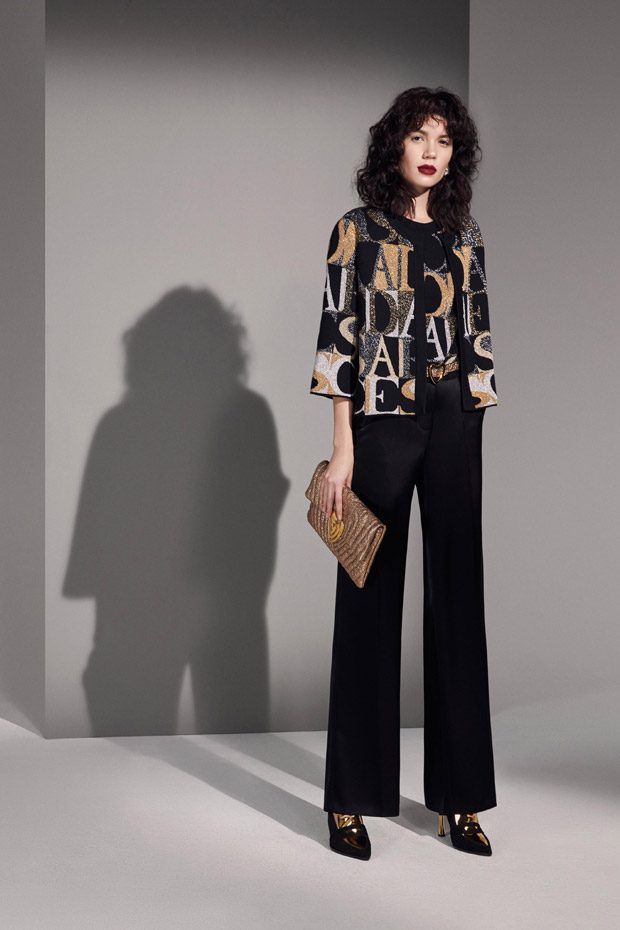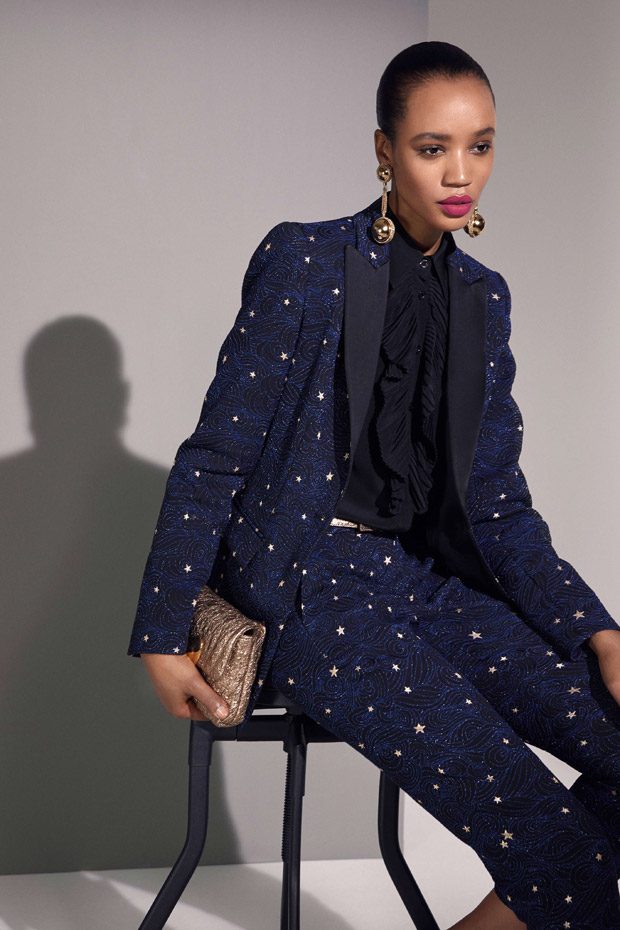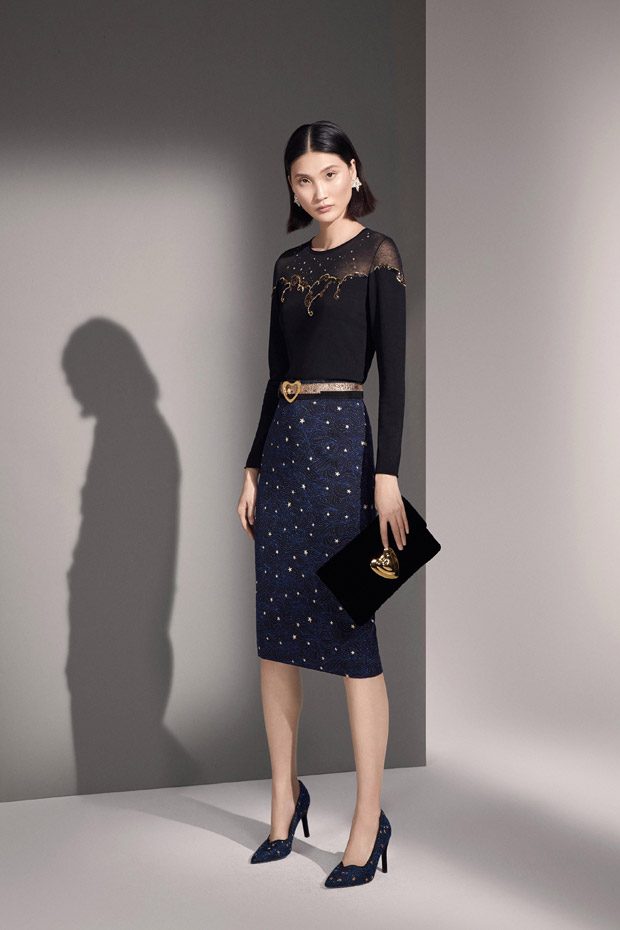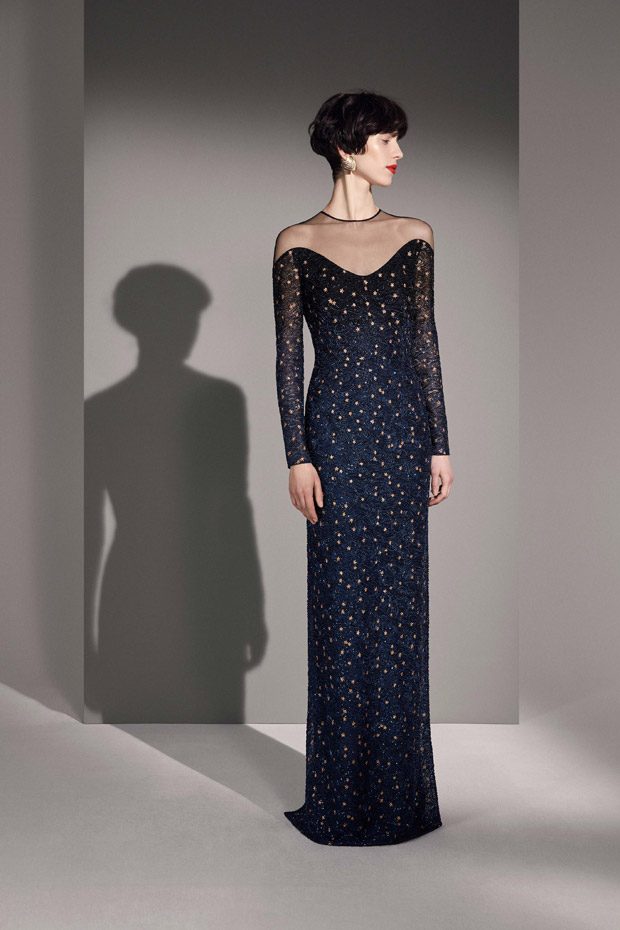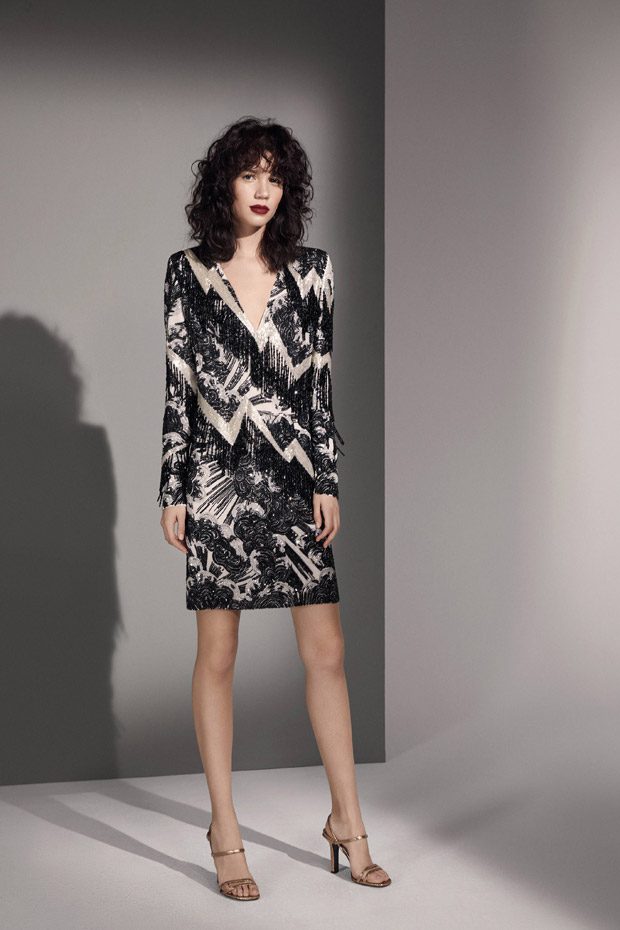 Review by Sussan Zeck for D'SCENE Magazine