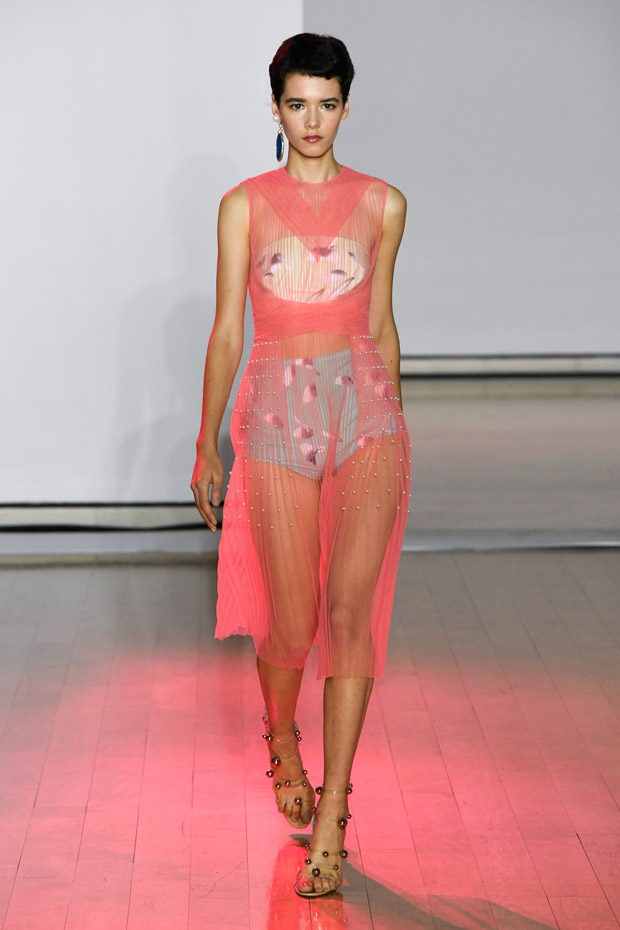 Discover Huishan Zhang's Spring Summer 2019 Collection that explores a futuristic narrative – the digital age and space travel themes, presented on Monday, September 17th, during the ongoing London Fashion Week. The collection is a collaboration with Chinese artist Vivien Zhang.
"Vivien's prints and affinity for pattern, combined with a technical approach, see's Huishan's classic silhouettes remastered through a one-piece fabric technique – where a square of fabric has been cut and then draped around the body, but can still hold its angular shape when laid flat. Satin, tulle, organza and cotton fabrics molded to the body and transformed by hand into the flowing classic peplums and familiar flared silhouettes that have become Huishan Zhang's signature.
Sherbert tones of blush, mint and blue with a contrasting mix of black and navy feature throughout the collection. The use of layering alongside structured, yet classic separates, with pearl and sequin details transition looks from day to night. Pops of bright fuchsia with ostrich feathers add a playful and modern twist."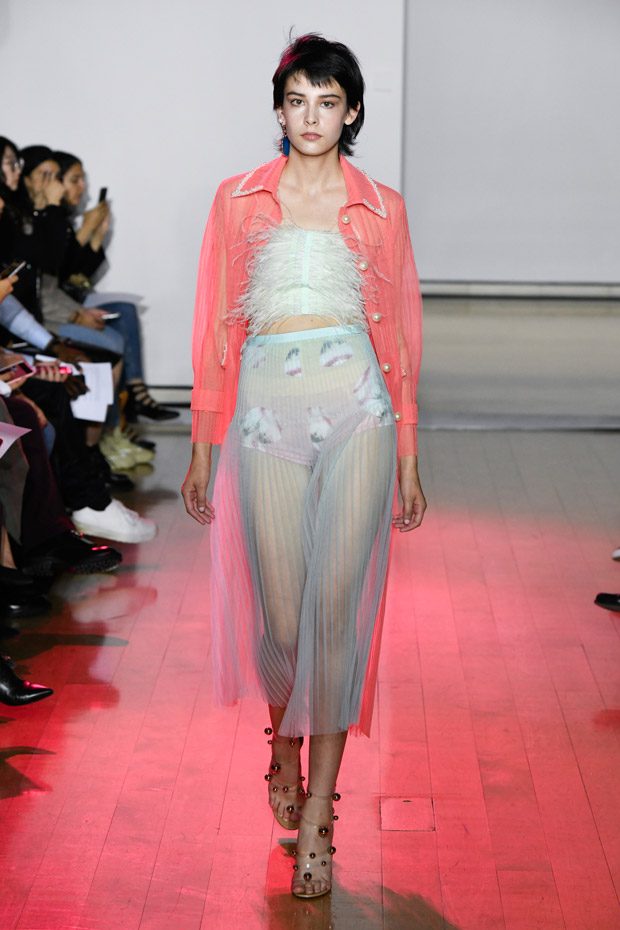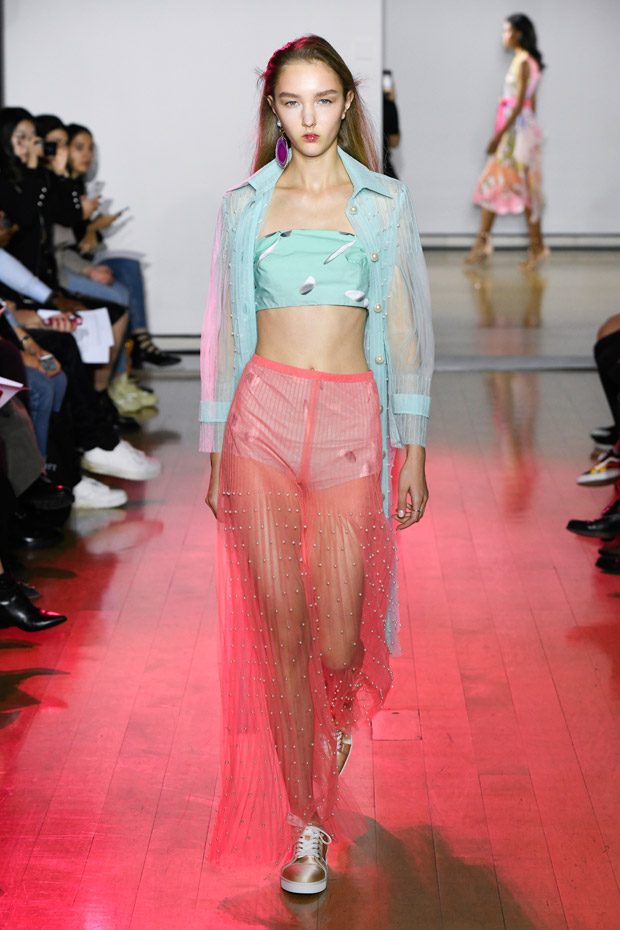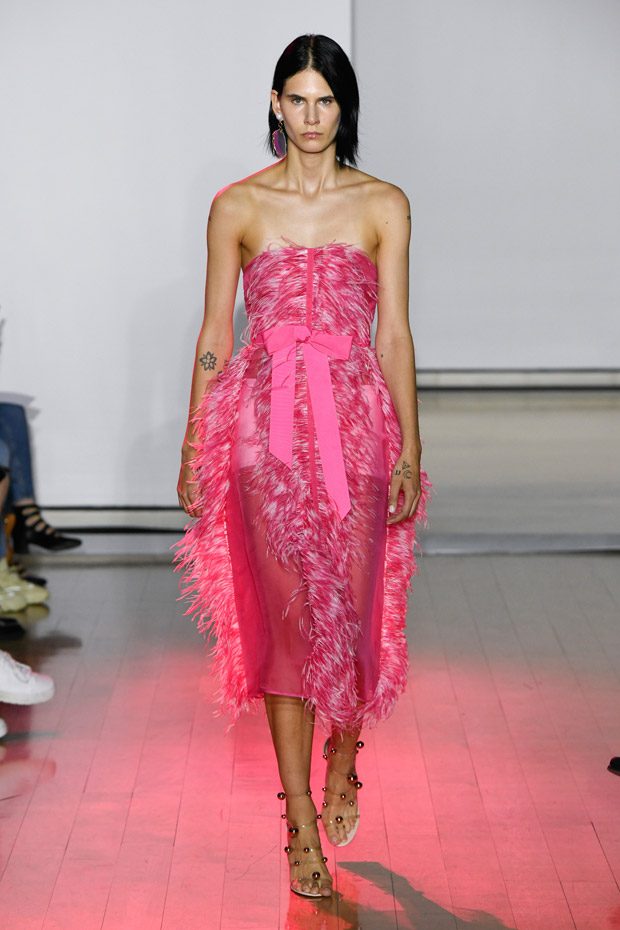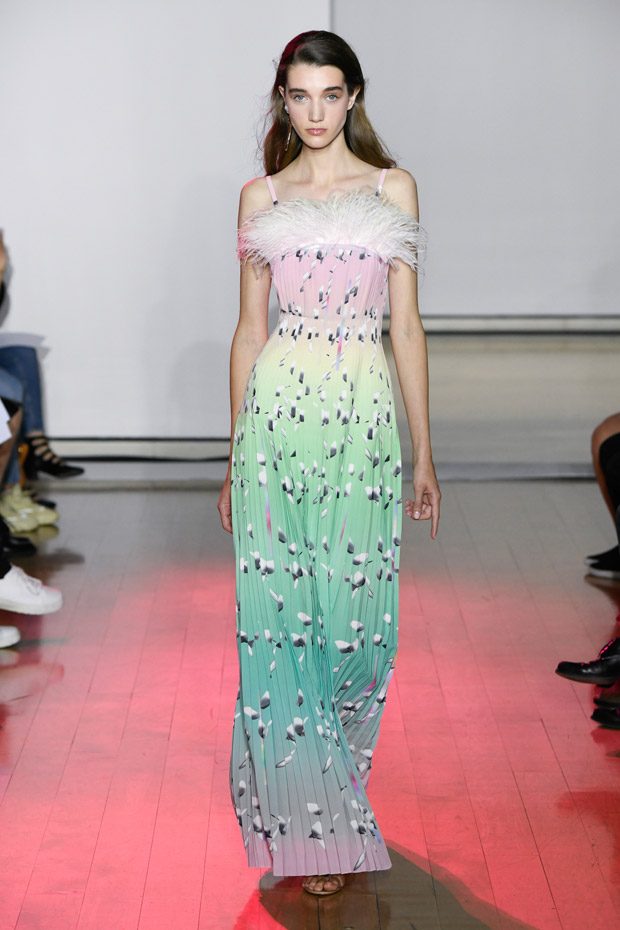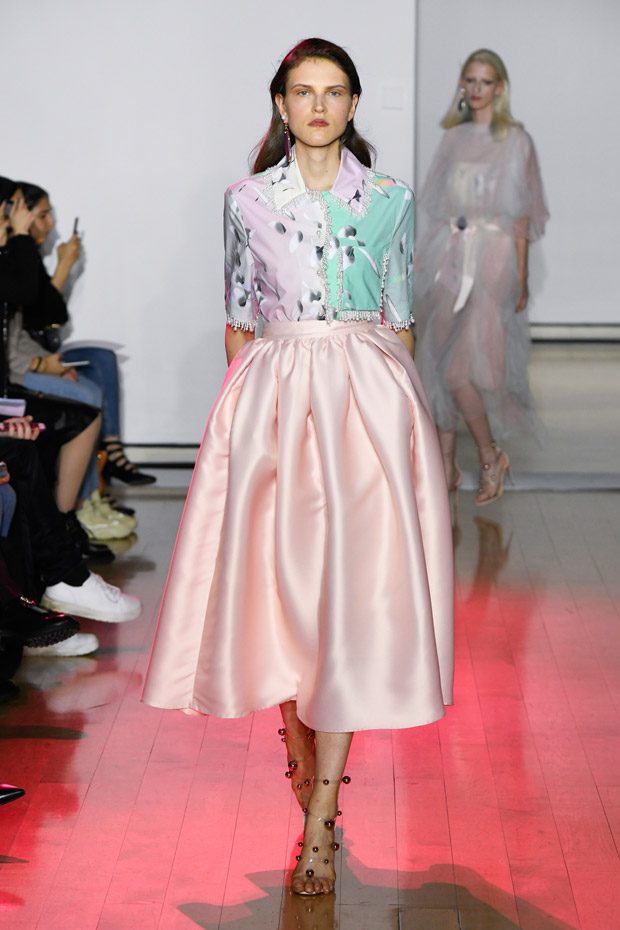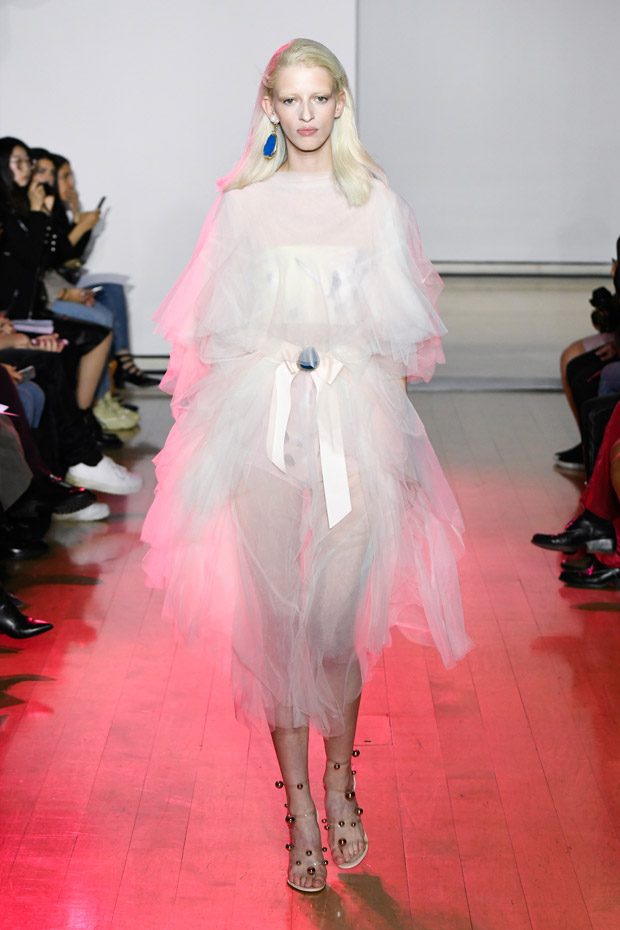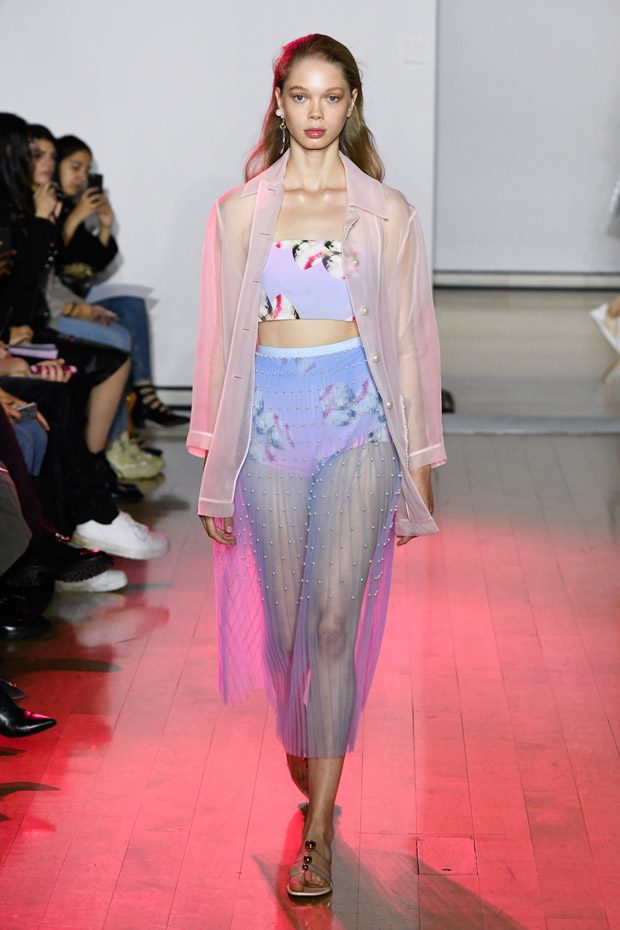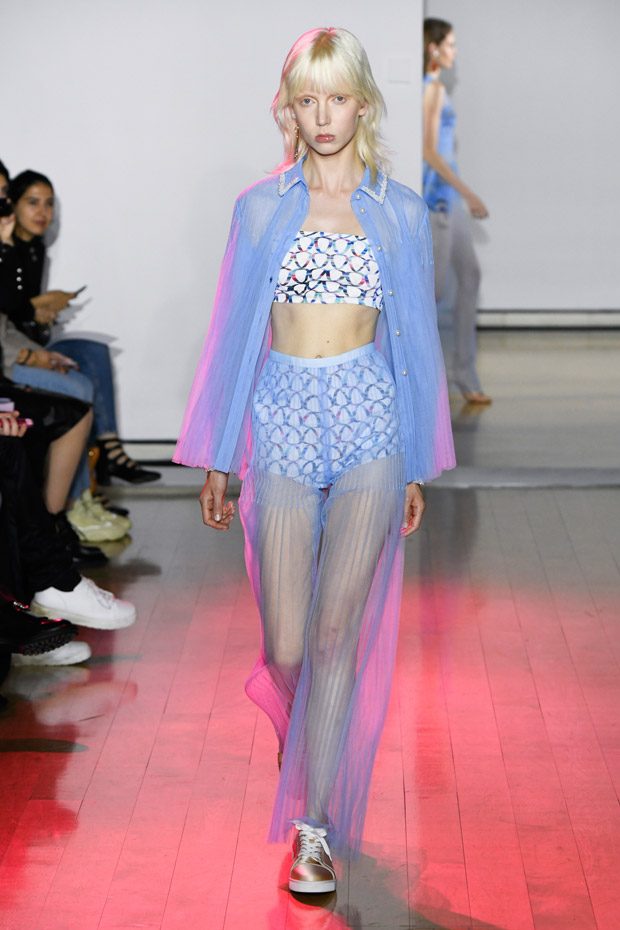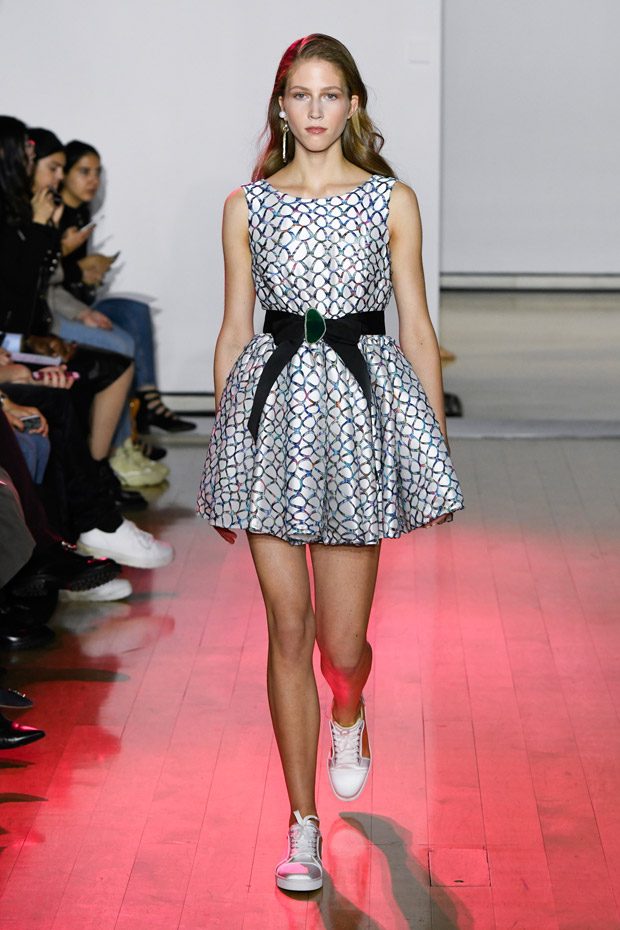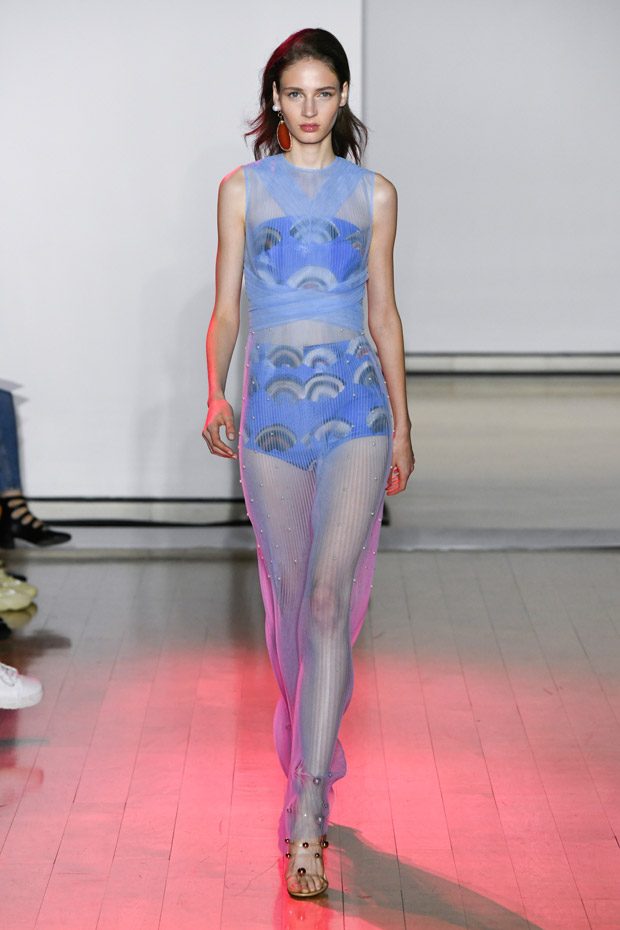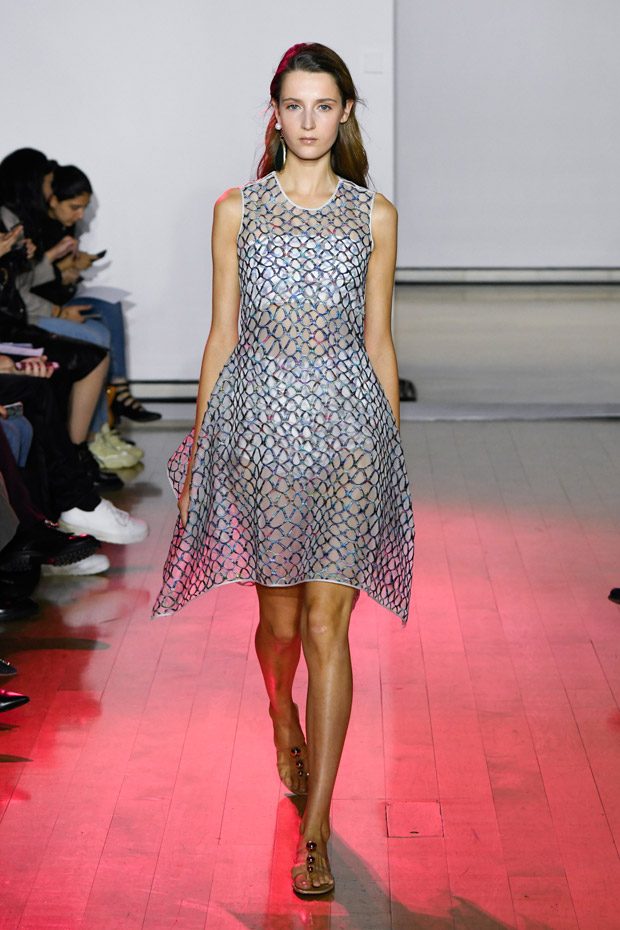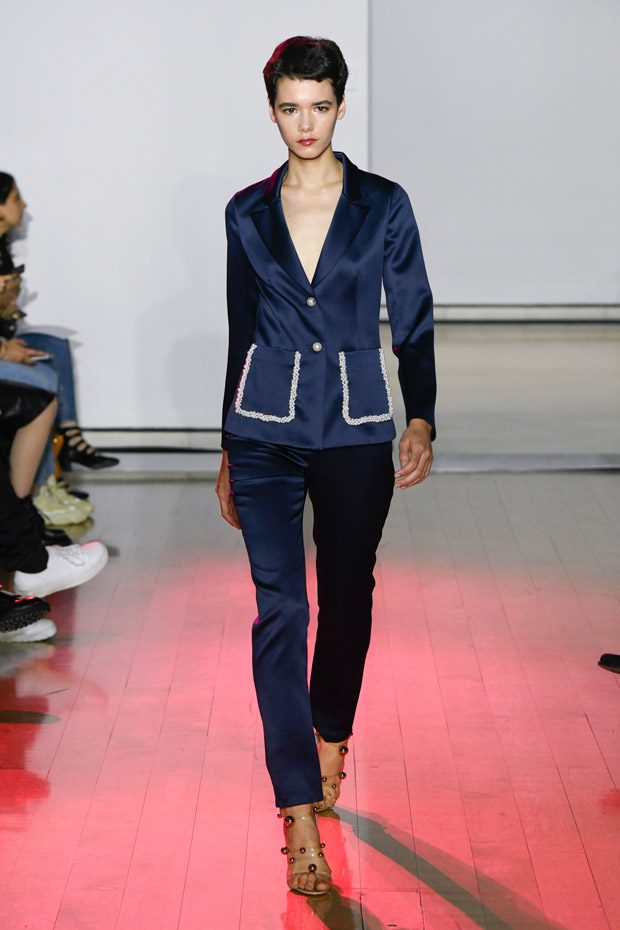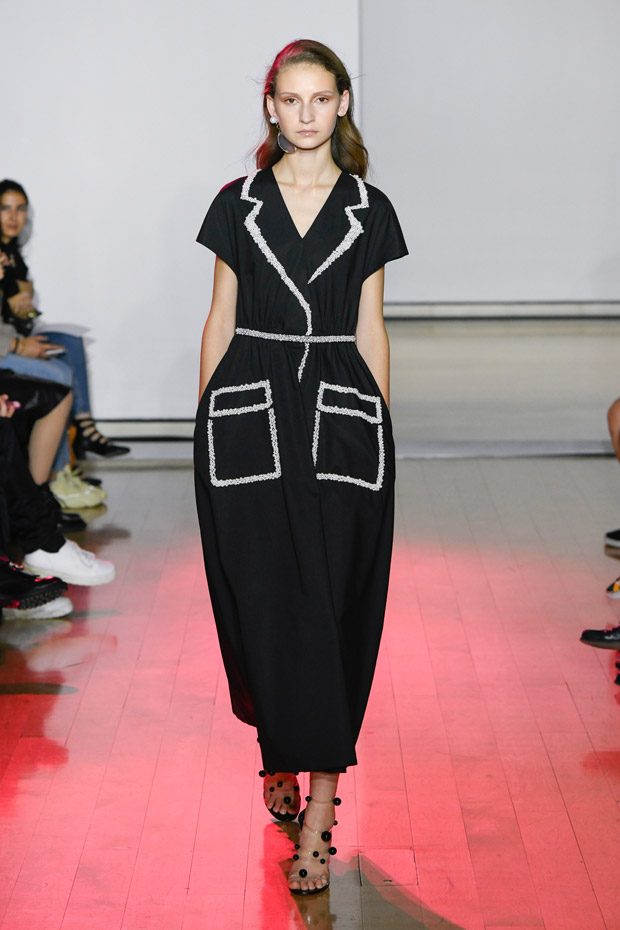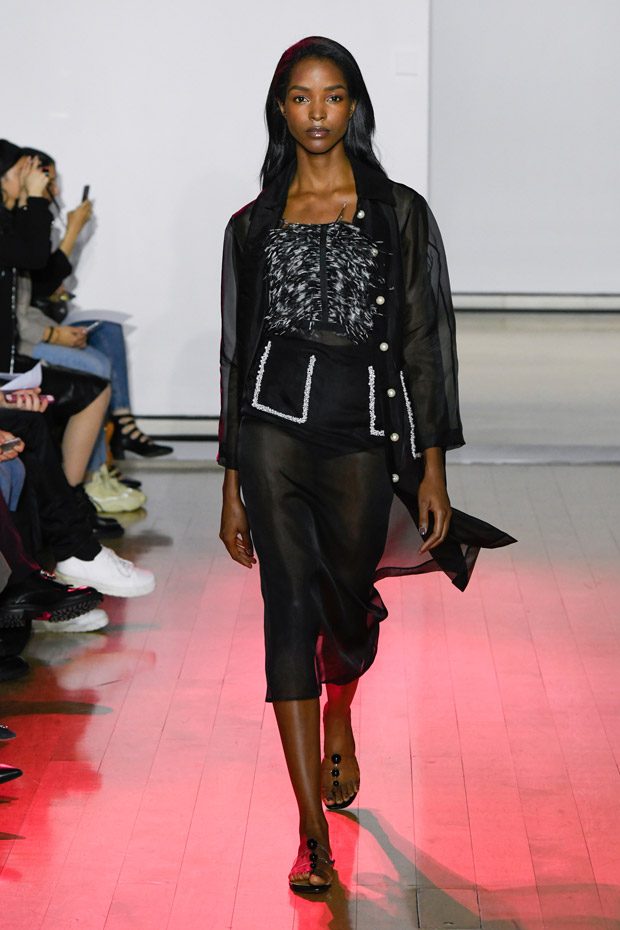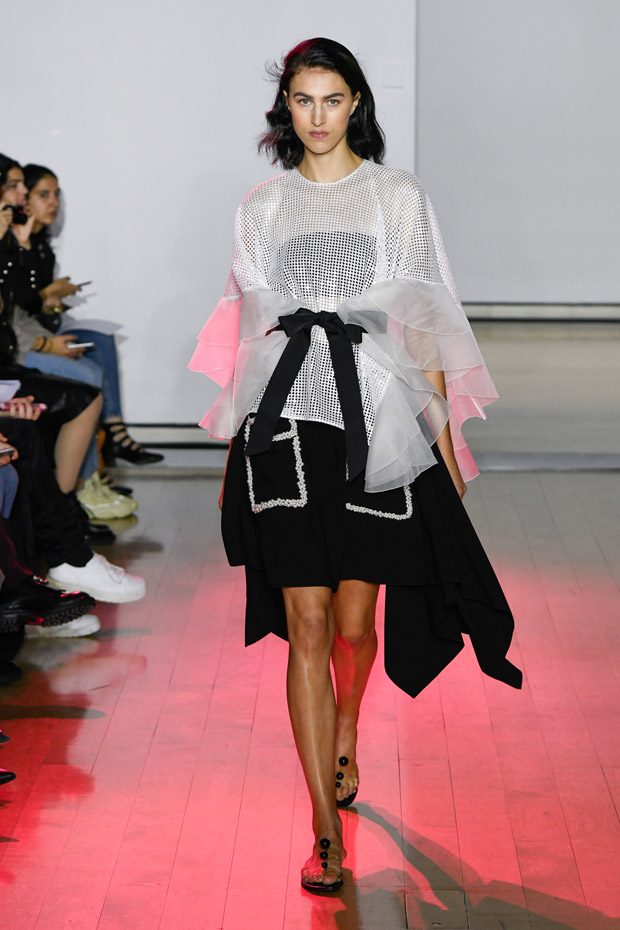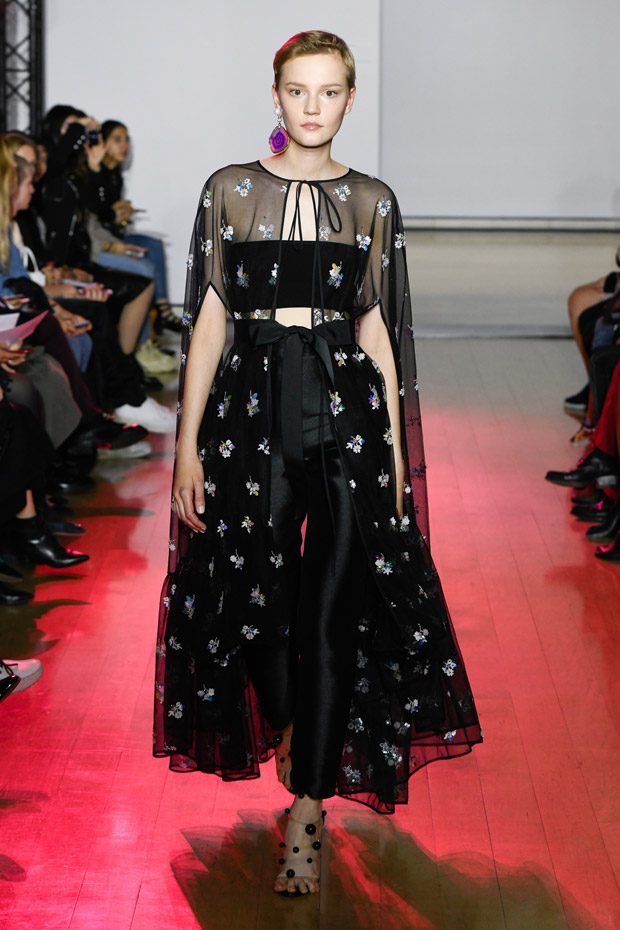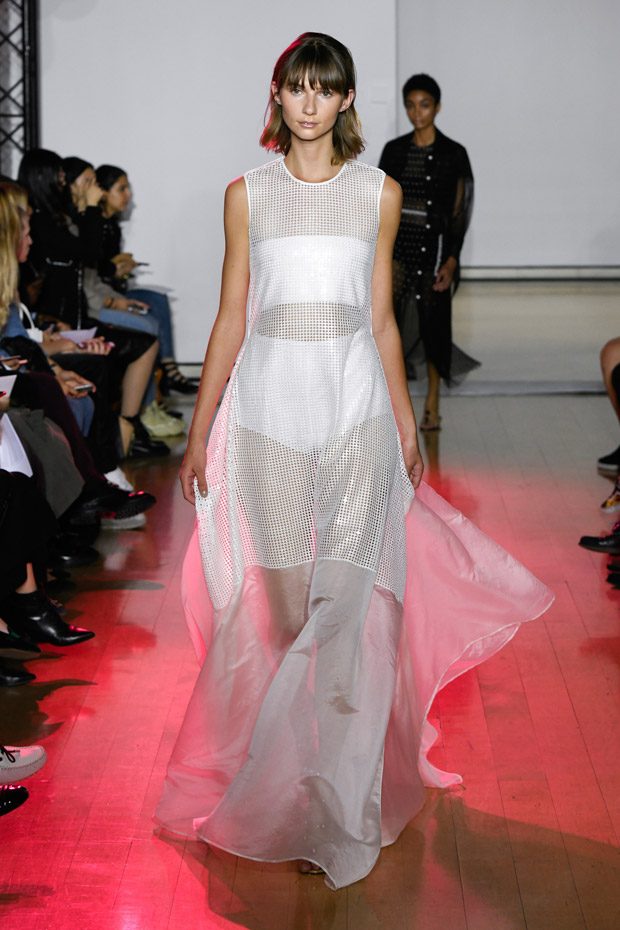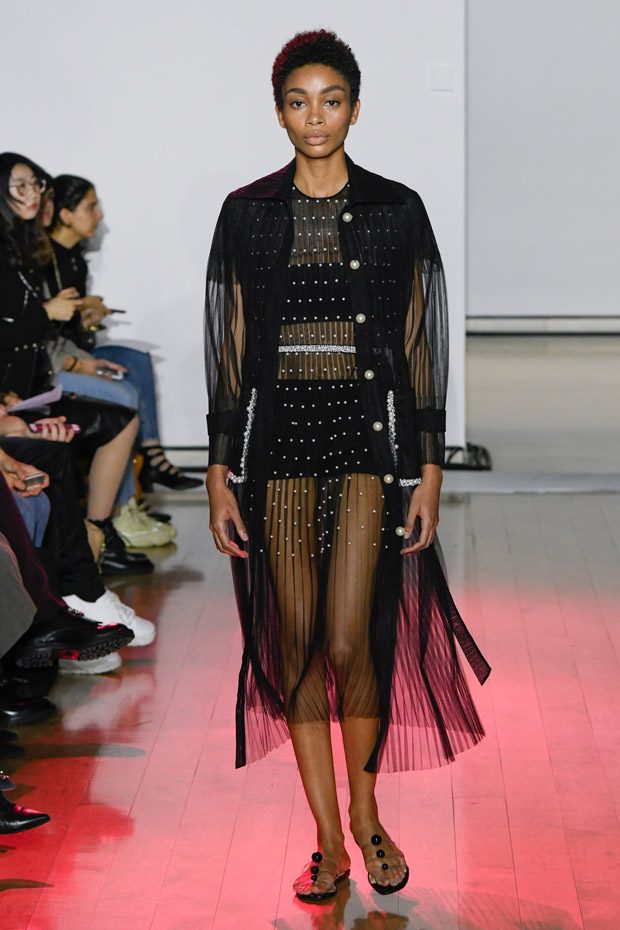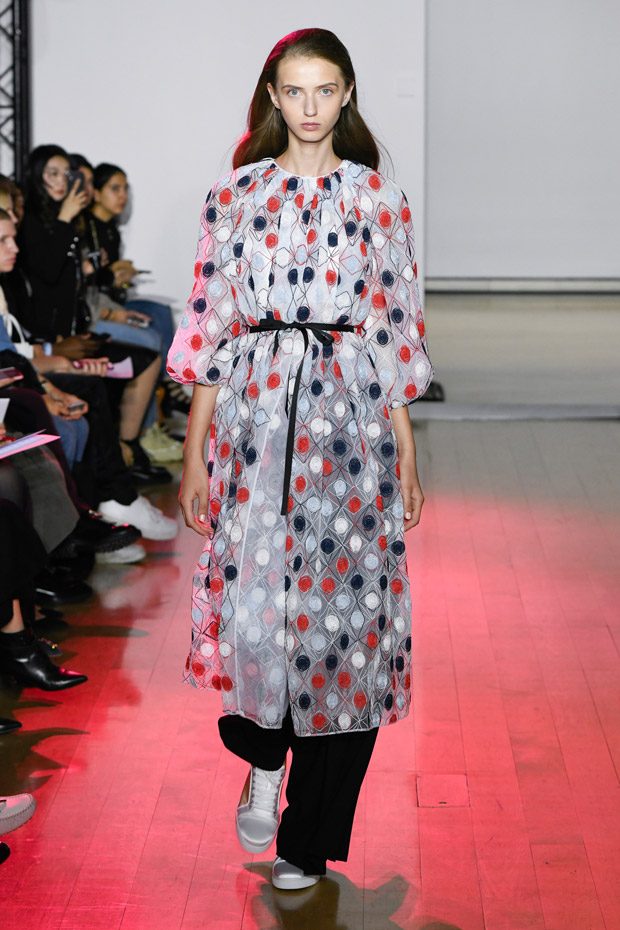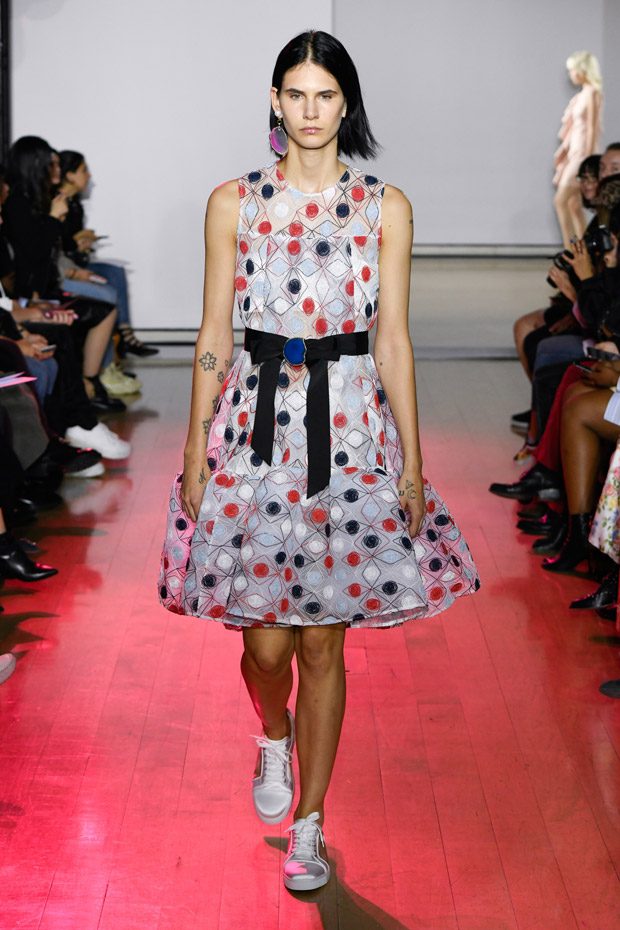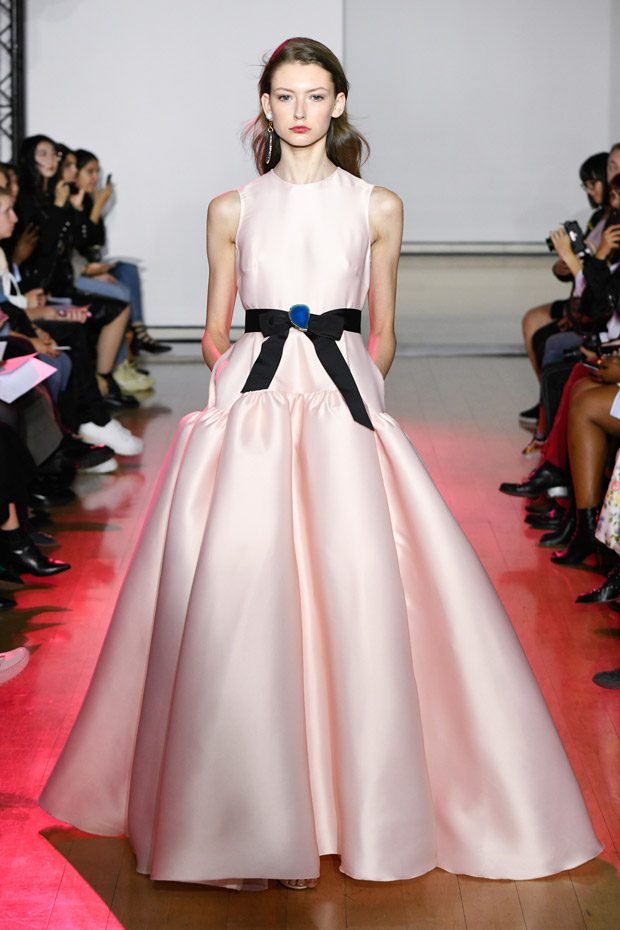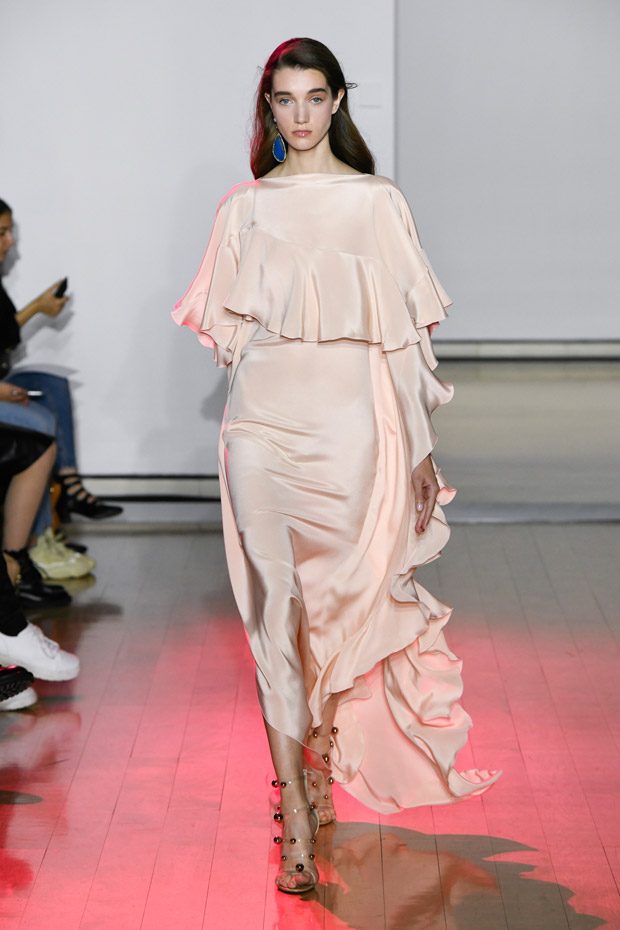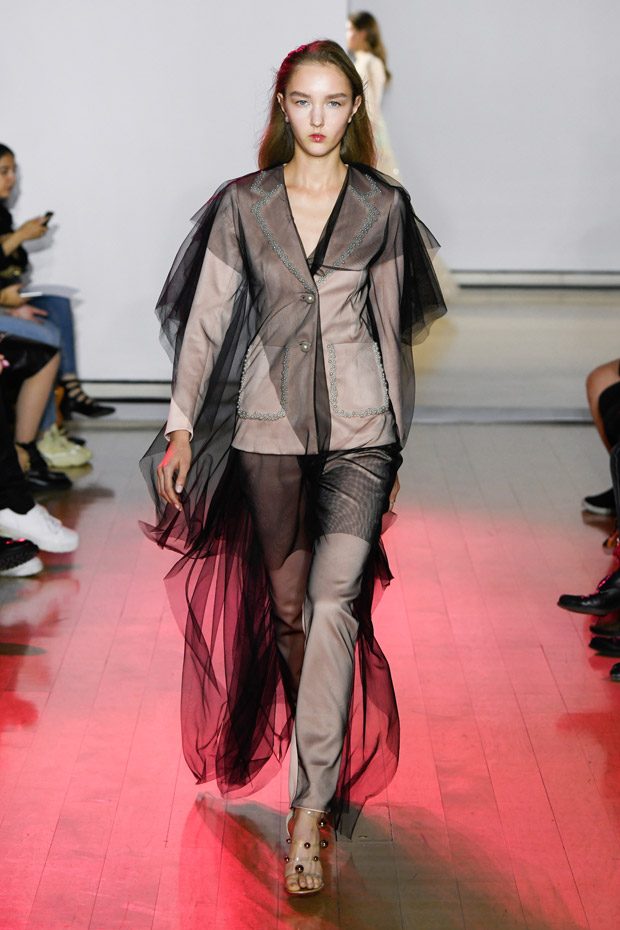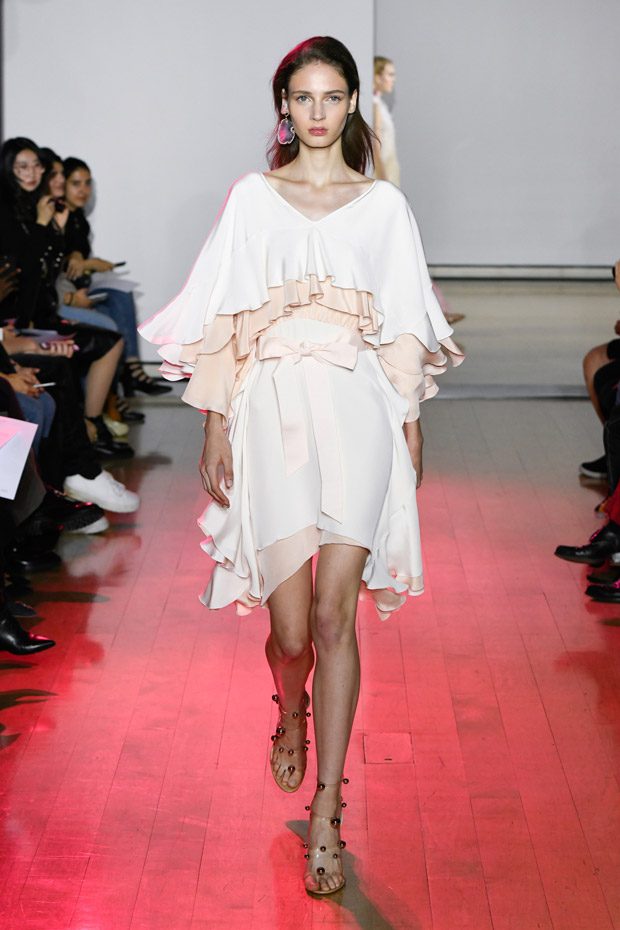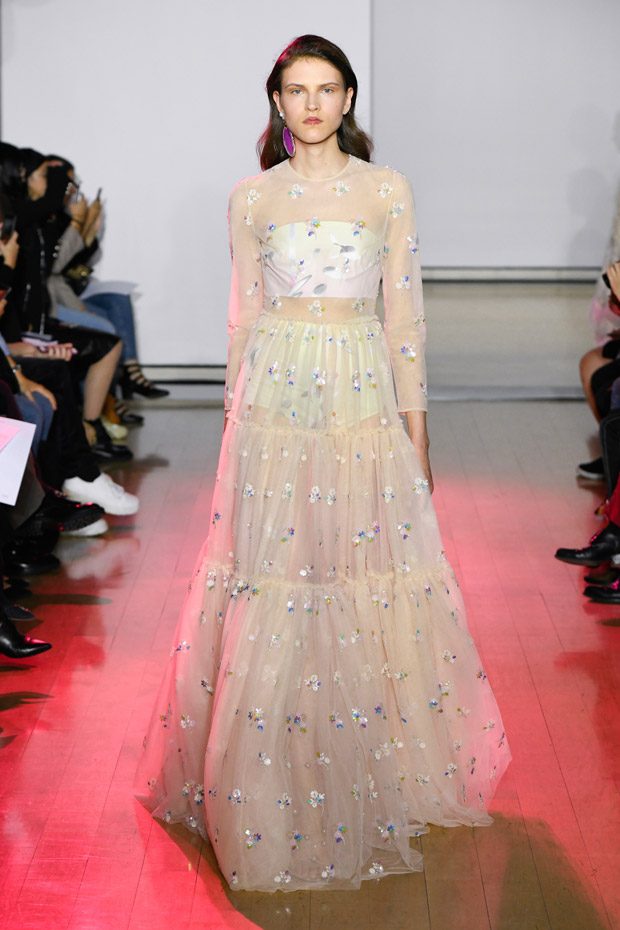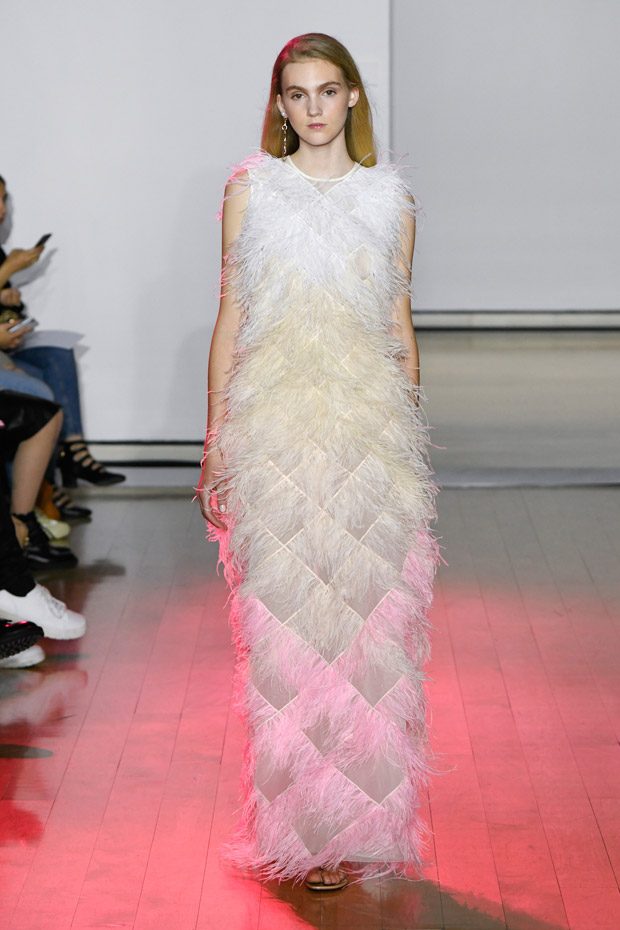 We love hearing from you, connect with us on Twitter, Instagram and Facebook.