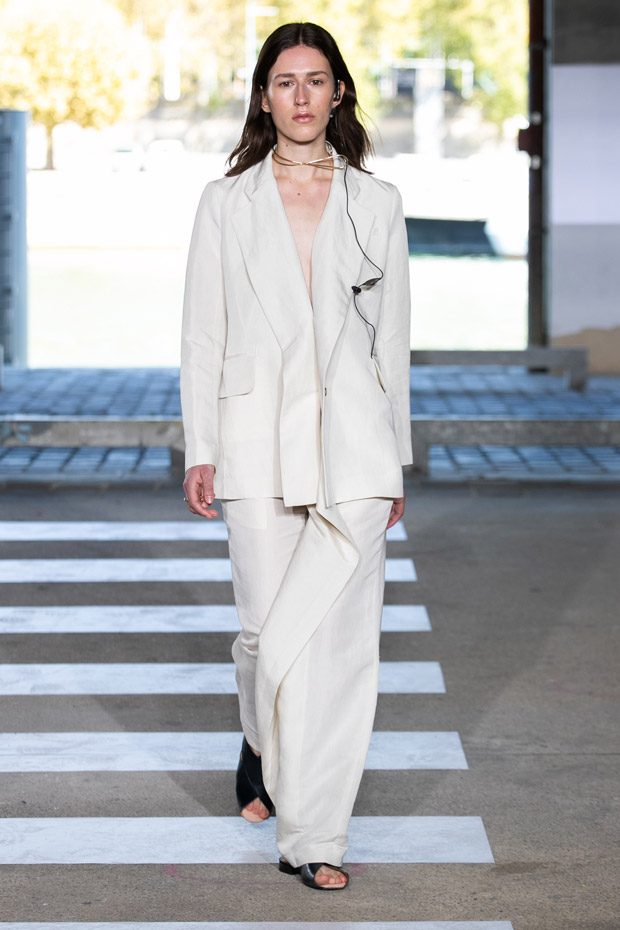 Designer Tuomas Merikoski presented AALTO's Spring Summer 2019 Collection, inspired by the most positive force of today – the power of femininity, on Wednesday September 26th, during the ongoing Paris Fashion Week.
"For the summer, AALTO woman's arena is the office, or business in its broader sense. It is a challenging environment which has been dominated by men, while pushing women into a cliché. In this collection, the rigor and the uptight conservatism—or perversity—of the office dress code get a radical update, from colors (intense orange, yellow, Patagonia blue) to volumes (deconstruction, naïve flat structures) to textures (wrinkled, terry, technical stretch). What defines the new officewear is its freedom. There are no more barriers or limits; what really counts is the attitude.
Channeling that freedom, organic lines can be found in tailoring, in the form of the asymmetric wave lapels. The wave as the Aalto symbol is further explored in intarsias, prints, bias cuts and appliqué drapes. Minimalistic drape placed as a giant flat pleat is a recurring theme across the garments, sometimes functional, sometimes an exaggerated seam allowance. Sharper attitude is signaled by the cowgirl-ish mother of pearl snaps that decorate trekking-inspired capris, waistcoats and jackets.
The officewear has its fair share of functions — sometimes comfort, sometimes attitude — and the accessories follow suit: sock-like wrap ballerinas and high heels, aerodynamic reading glasses and out-and-about bush hats."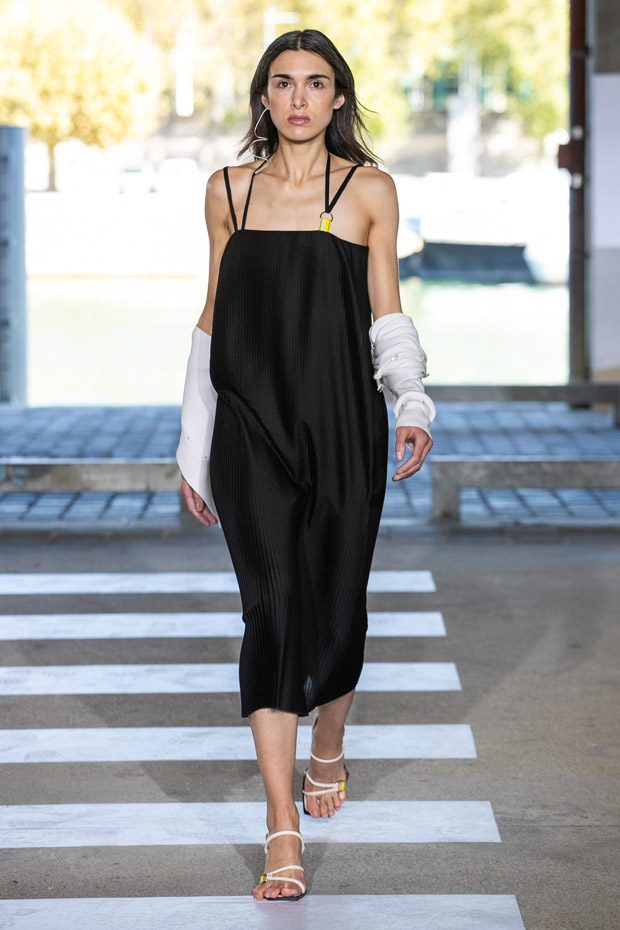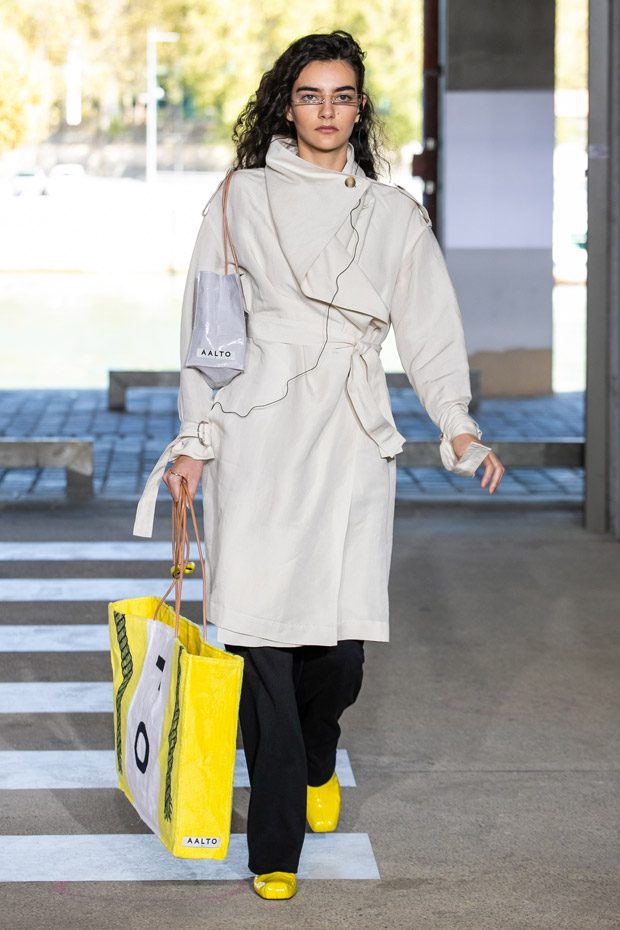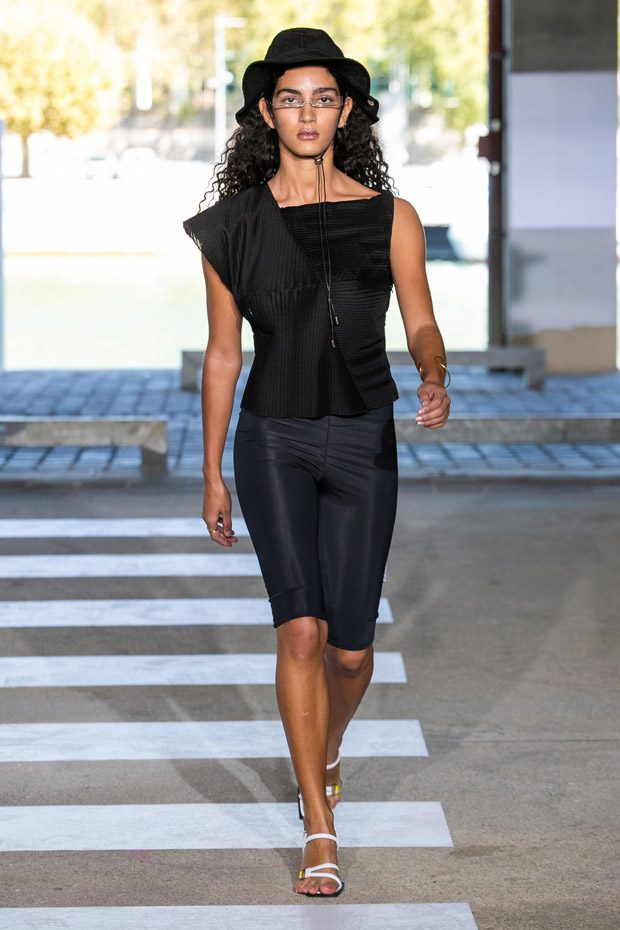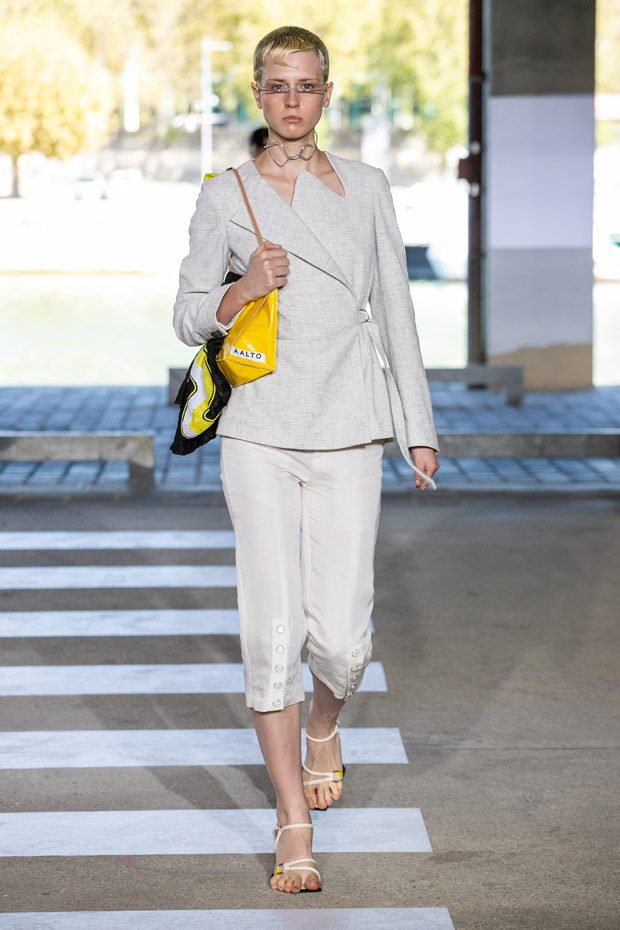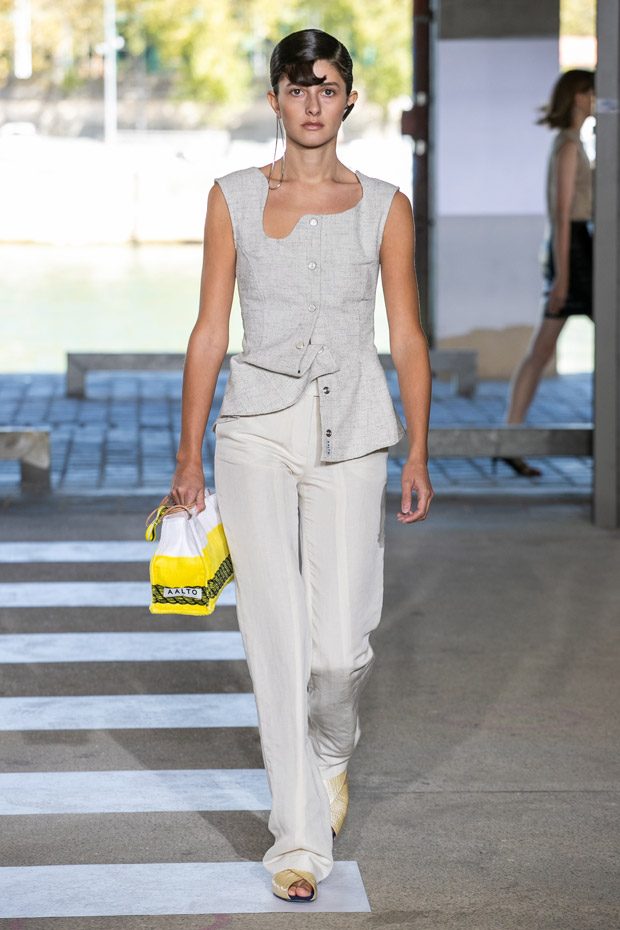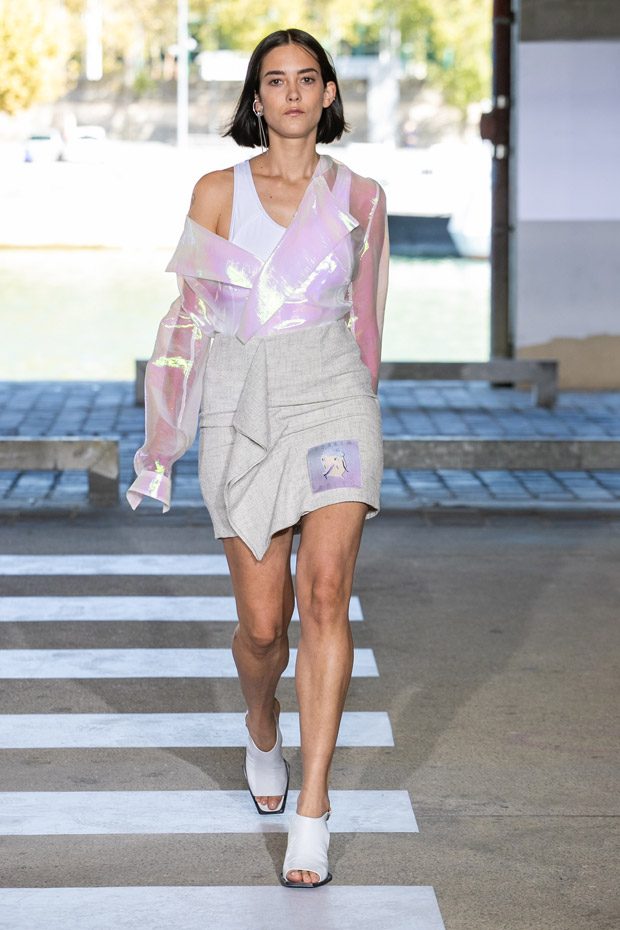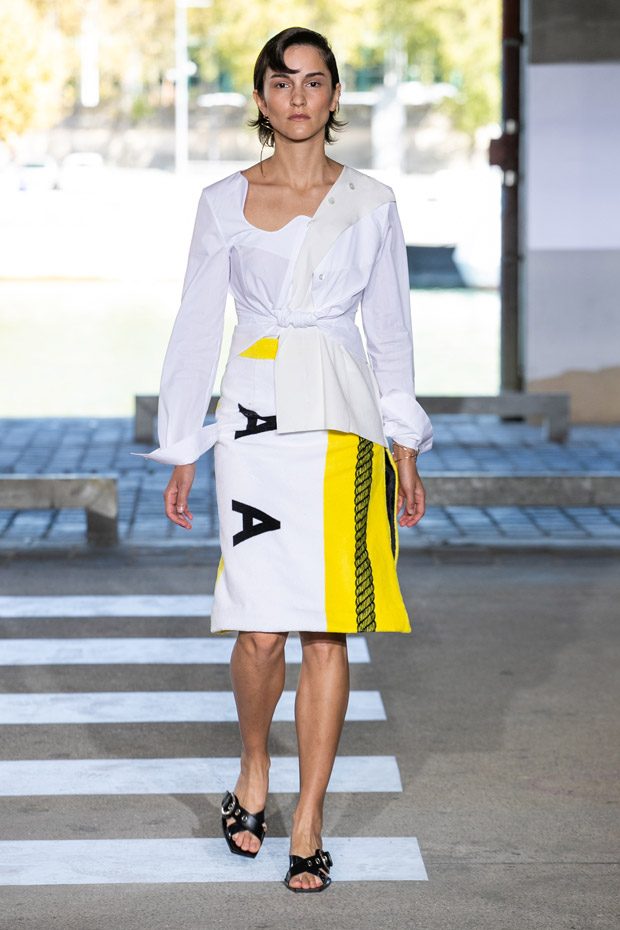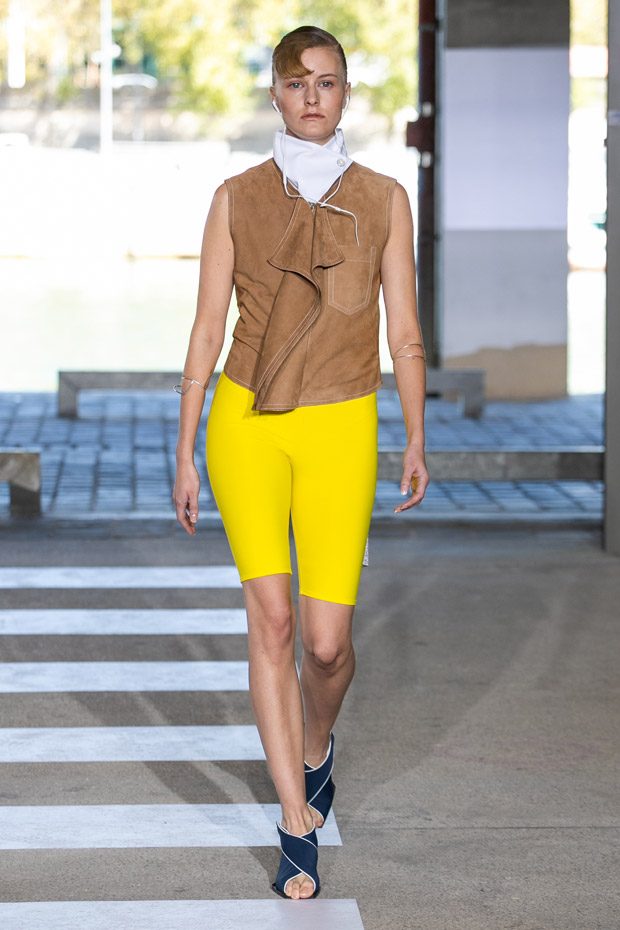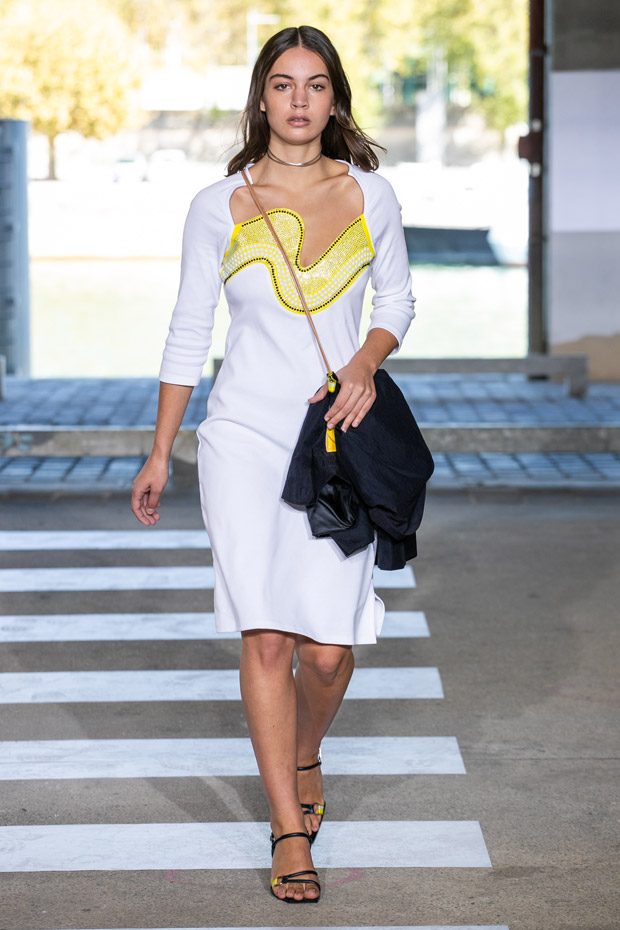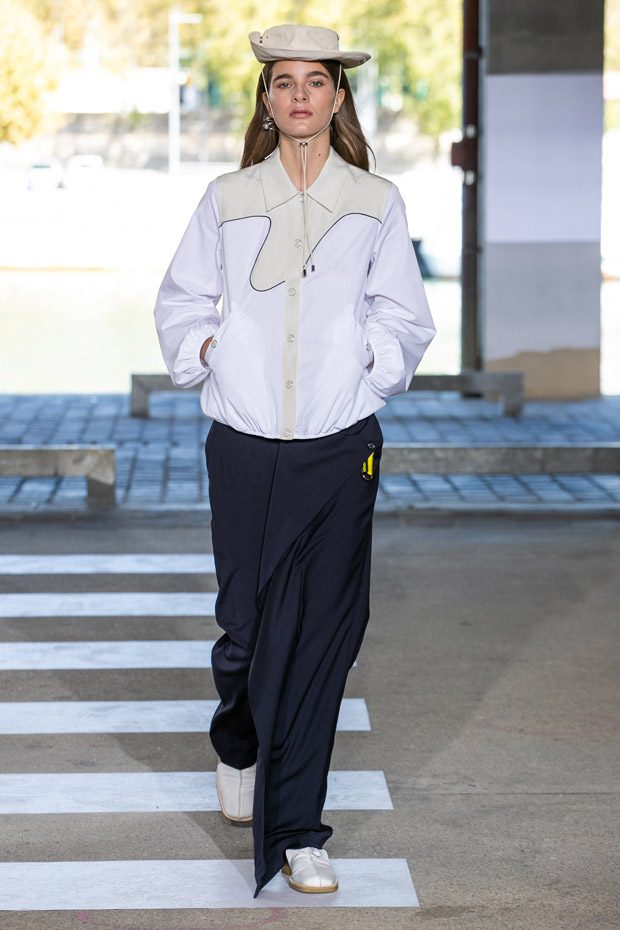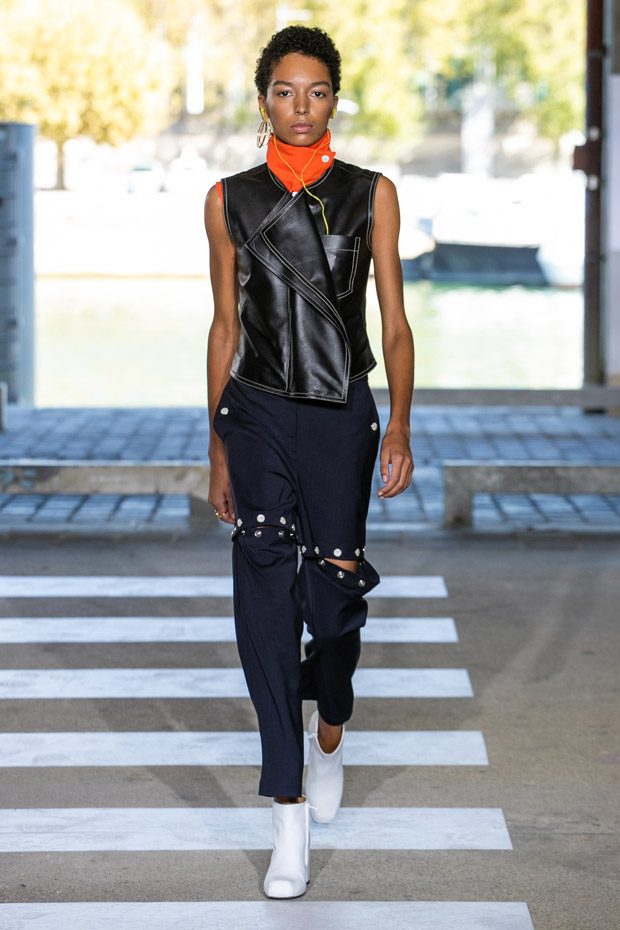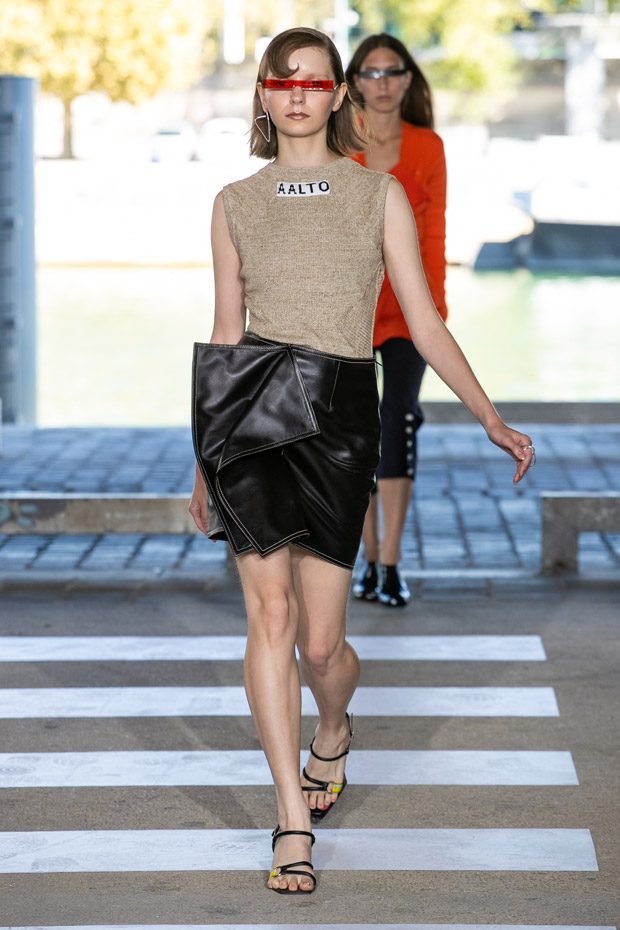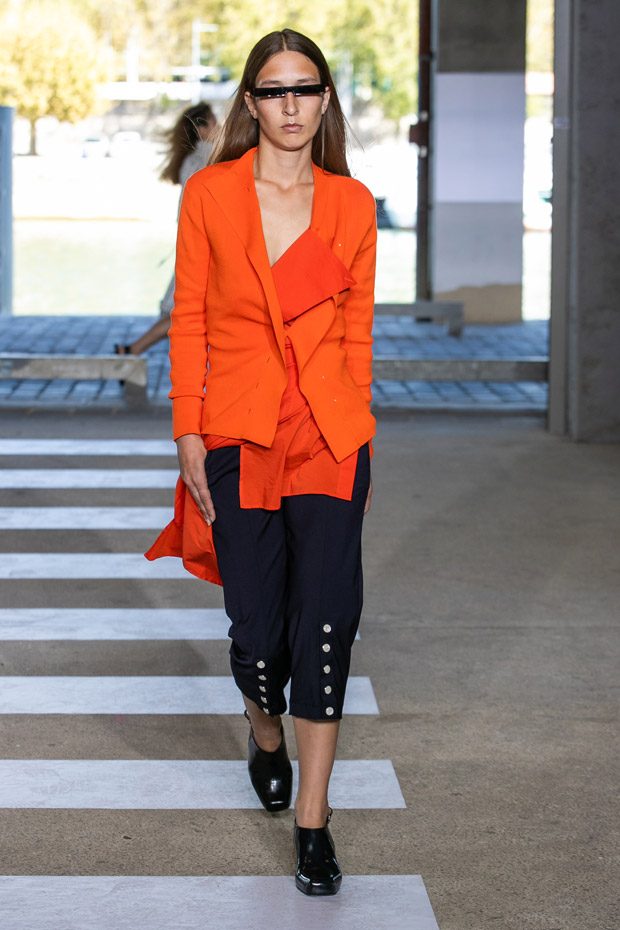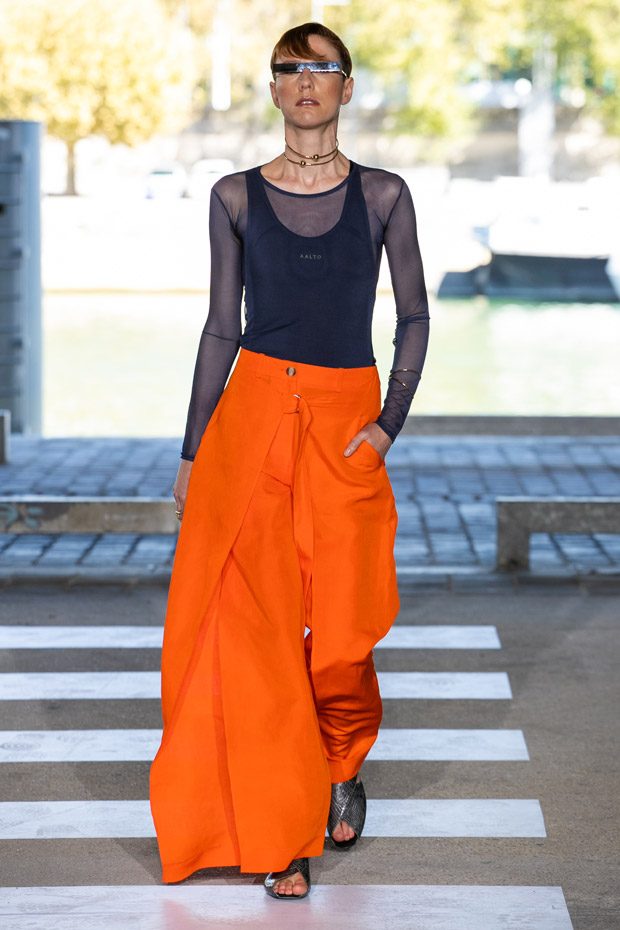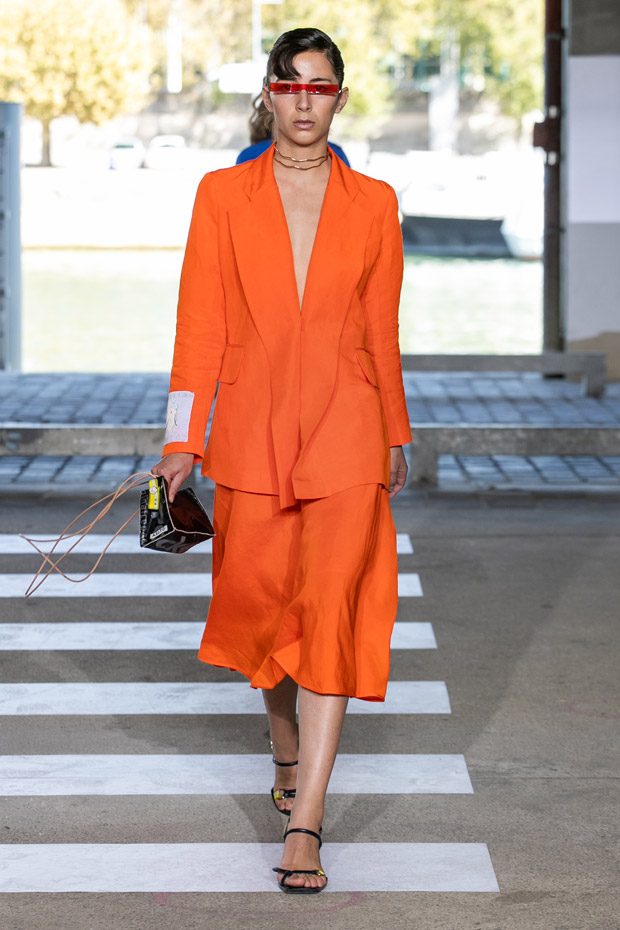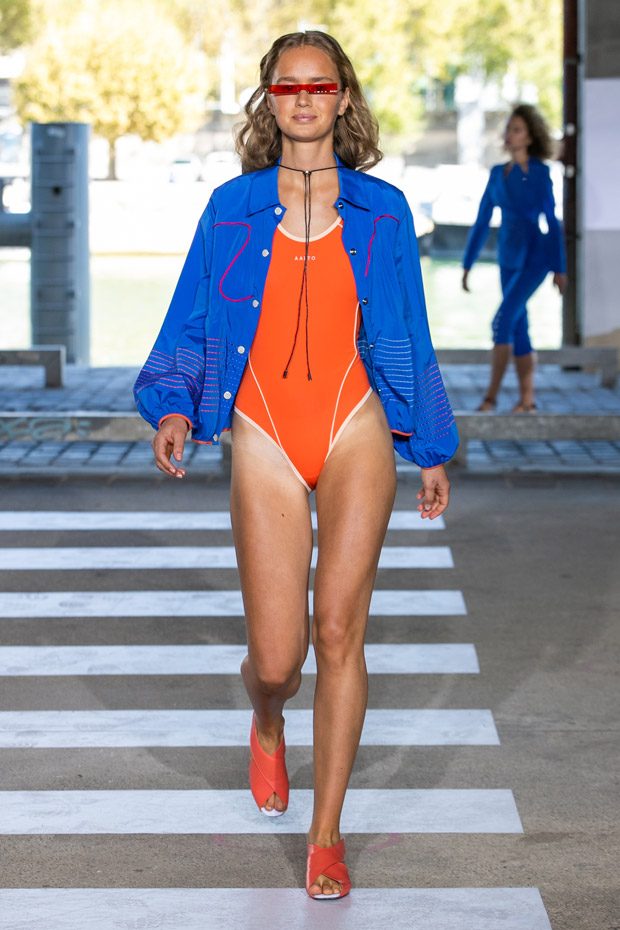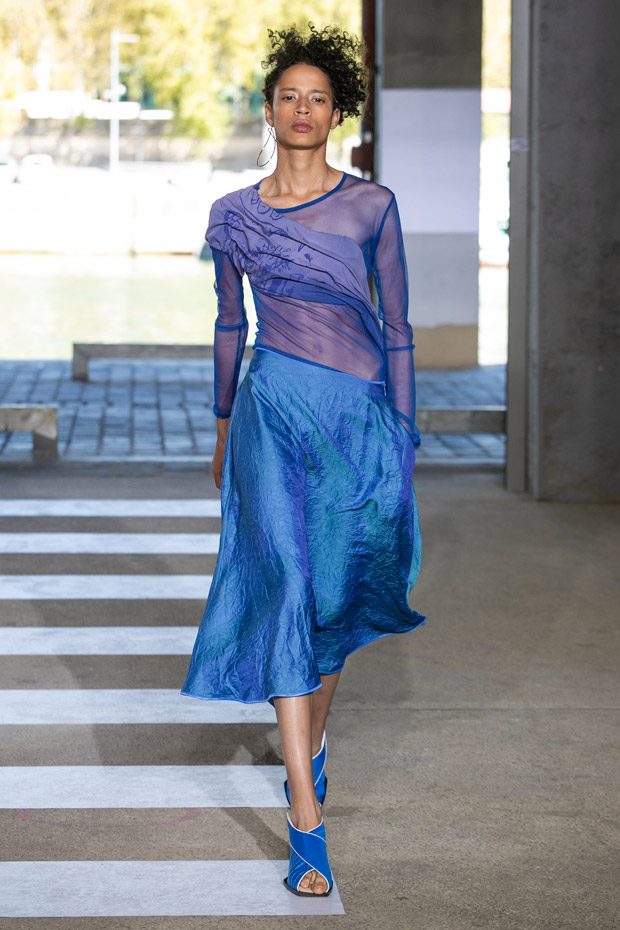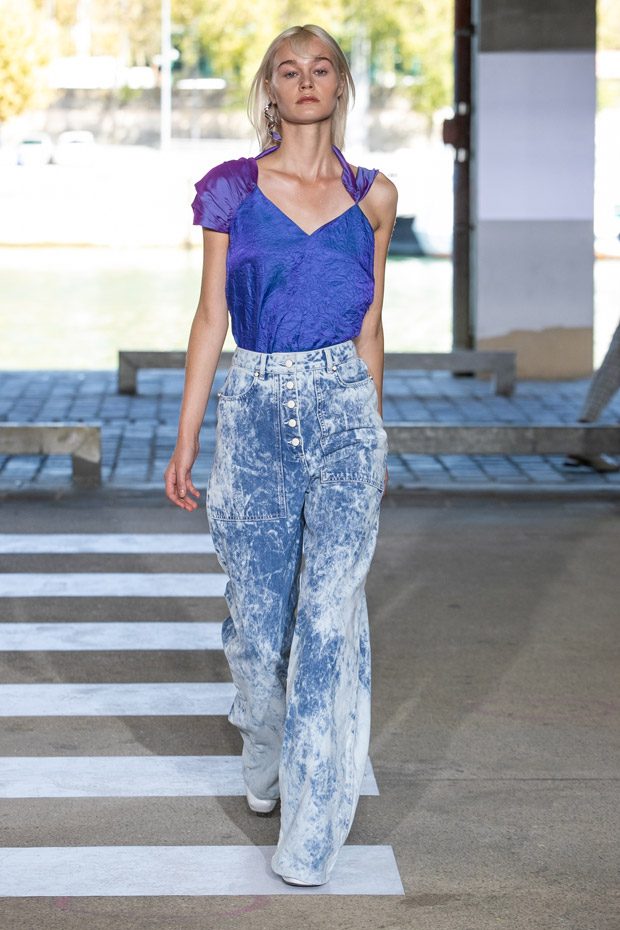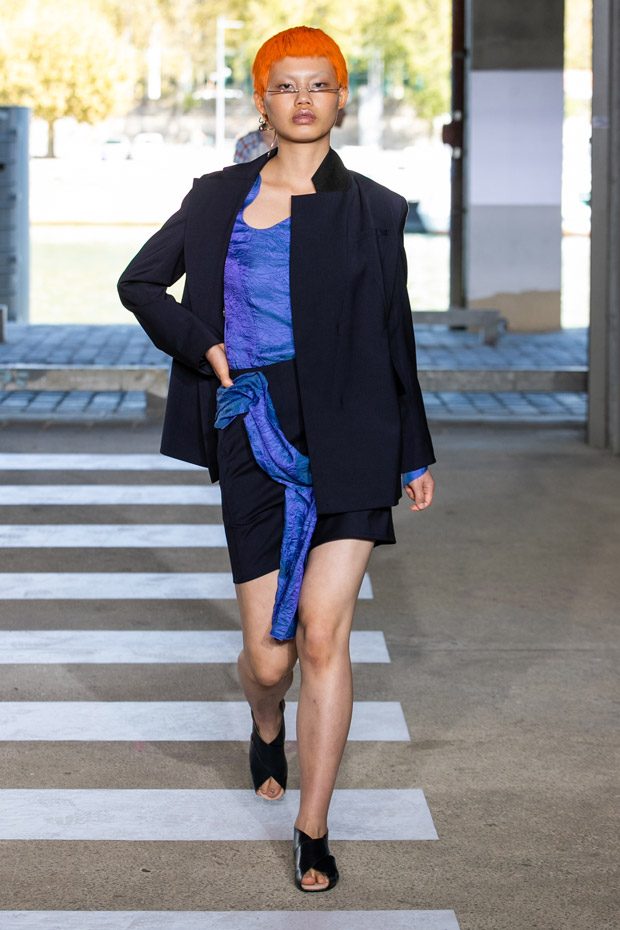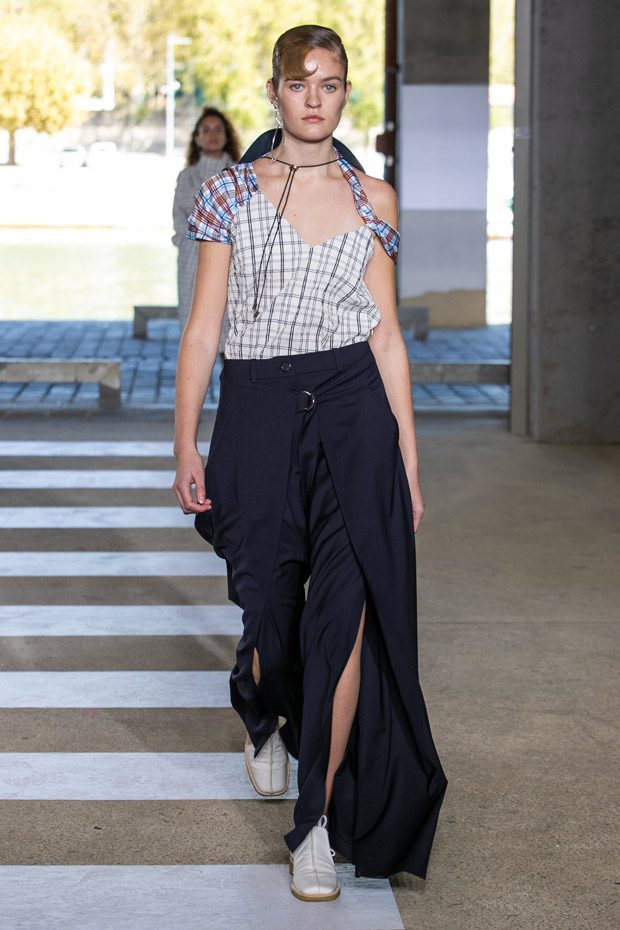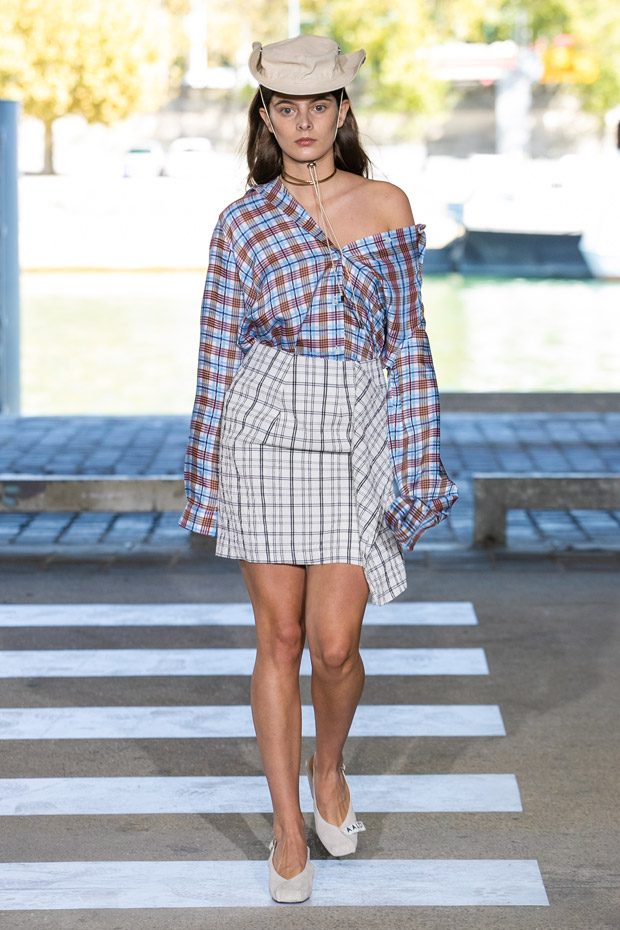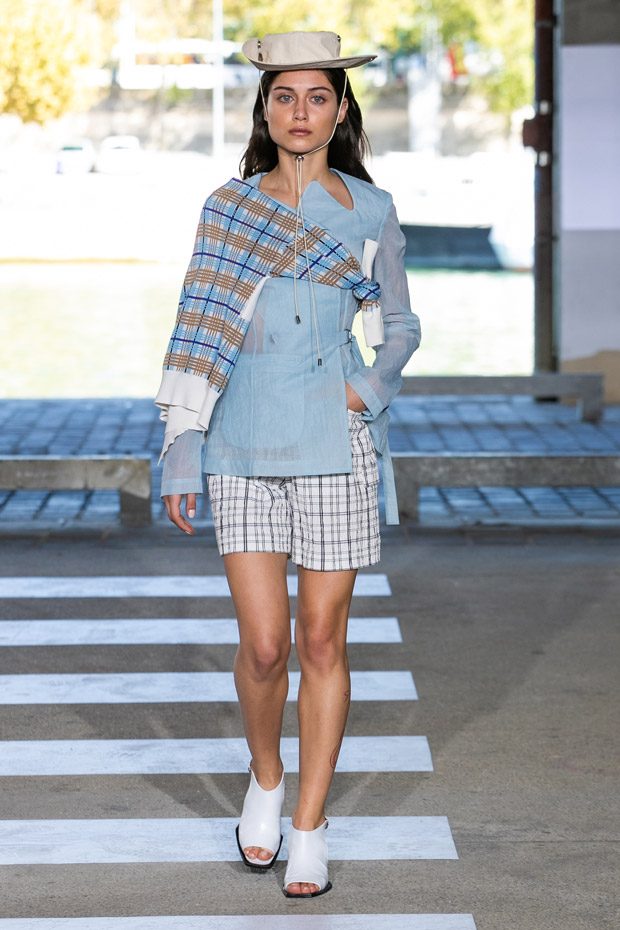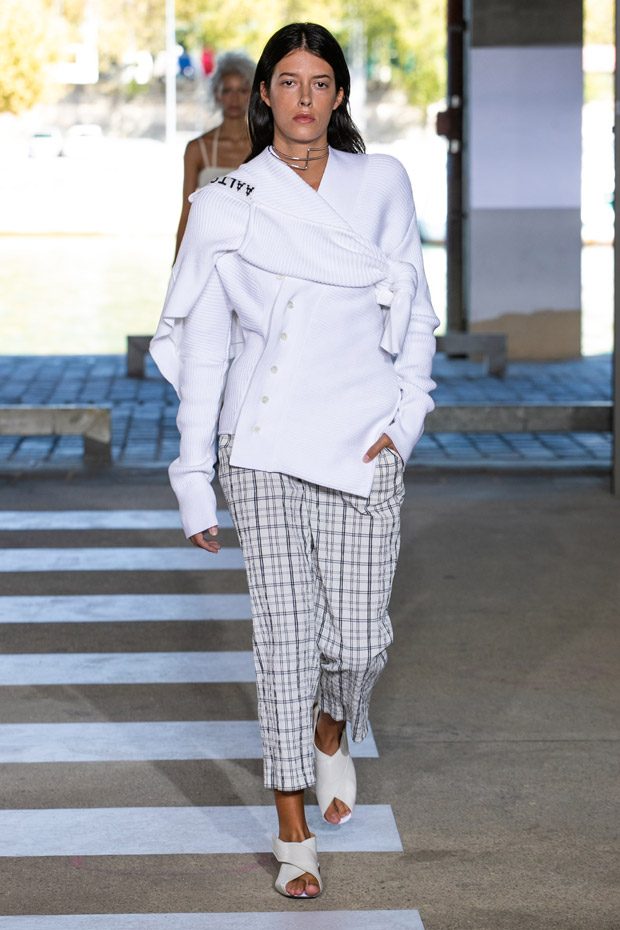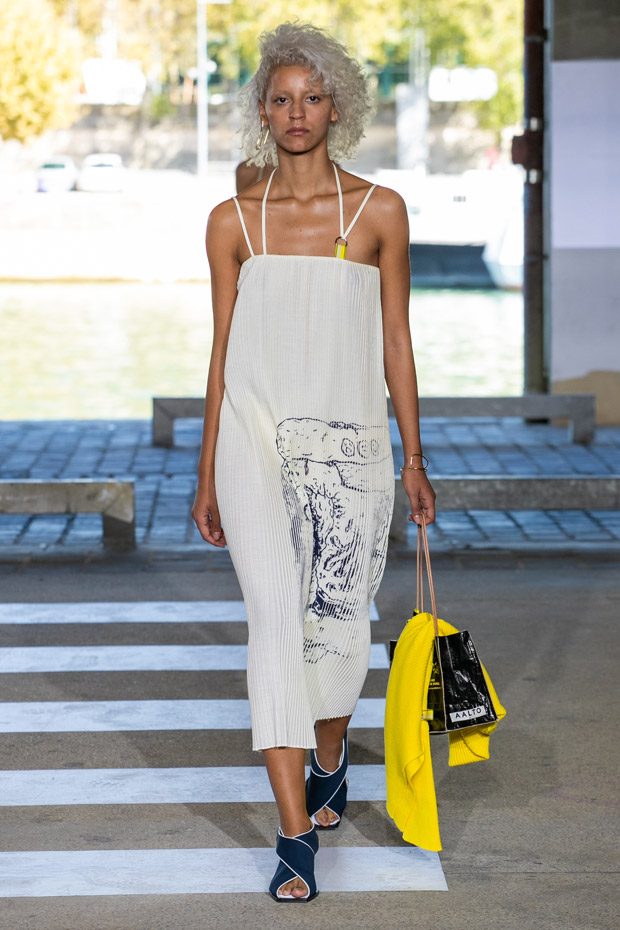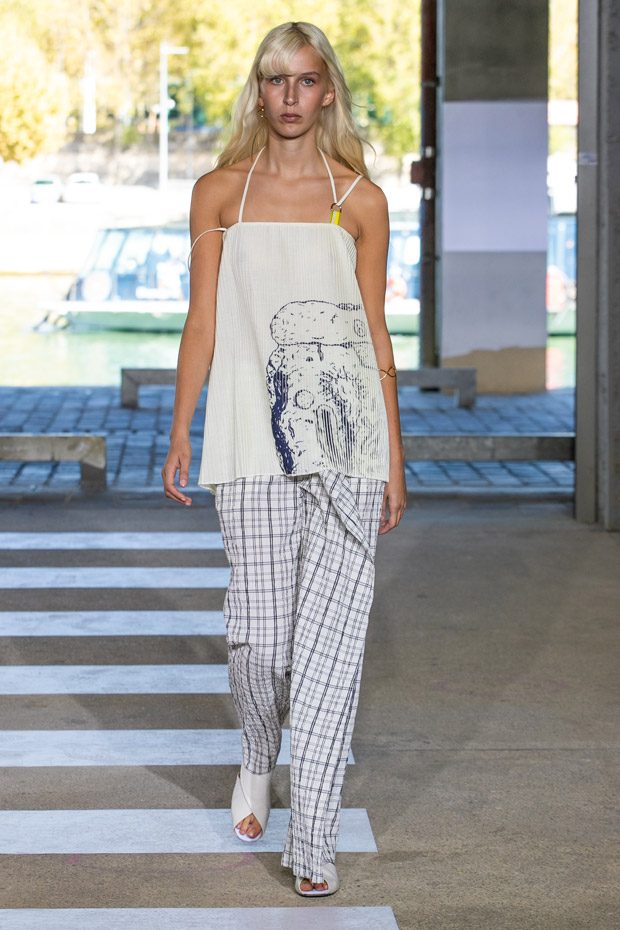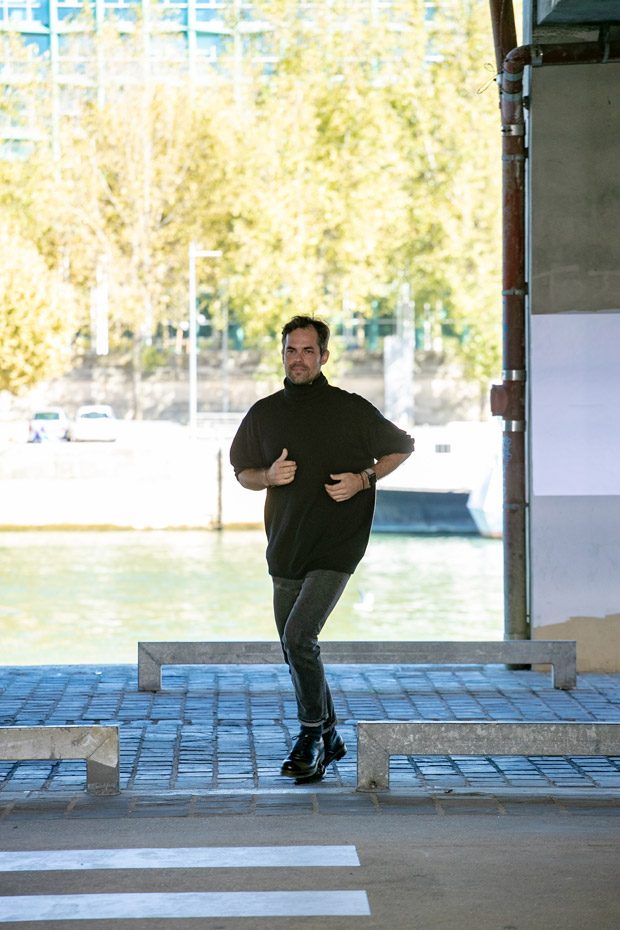 We love hearing from you, connect with us on Twitter, Instagram and Facebook.