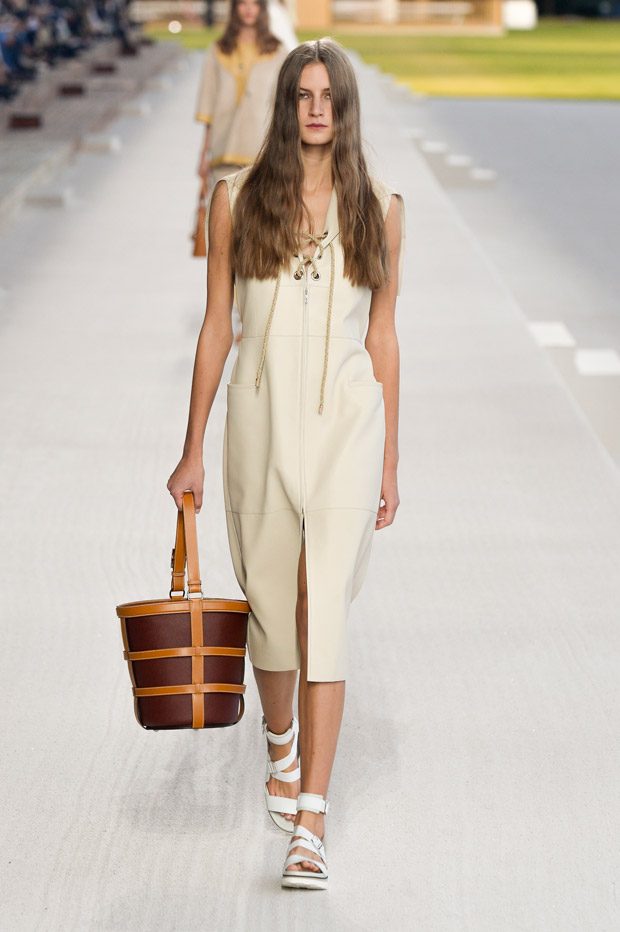 Discover Hermes' Spring Summer 2019 Collection that explores modern myth of a woman who is chasing her dreams beyond the horizon, presented on Saturday, 29 September 2018, at the Hippodrome de Longchamp, during the ongoing Paris Fashion Week.
"The Odyssey is just beginning. In a game of reflections, we sail into the horizon, along the edge between two worlds, between sky and land. And in the same moment, we are sailing on the sea. Words break together on this shore: Sailor or Saddler? We turn them every which way… Why choose between them?
Her sailor's smock becomes a parka and she sets sail wrapped in her cashmere blanket coat of neon orange. The clouds guide her journey, nothing can stop her. She steals a groom's apron and turns it into a summer dress. Knotting and bending boat ropes, she draws one, two, three different silhouettes, however she wishes… With snap hooks as fasteners. Her jacket is decorated with precious buttons, designed by the artist Laurence Owen. Some of them have been oxidised by the sea spray from her adventures."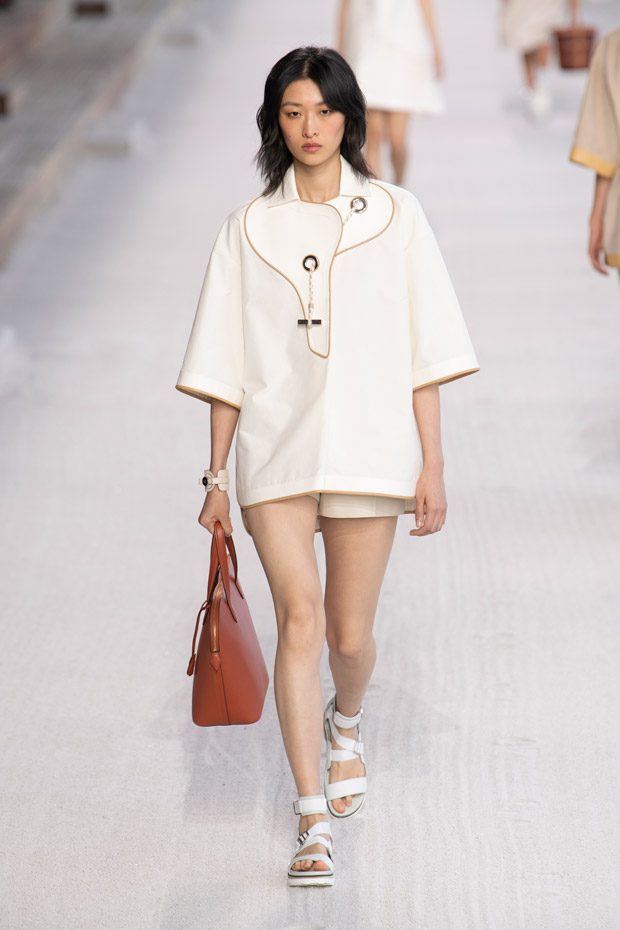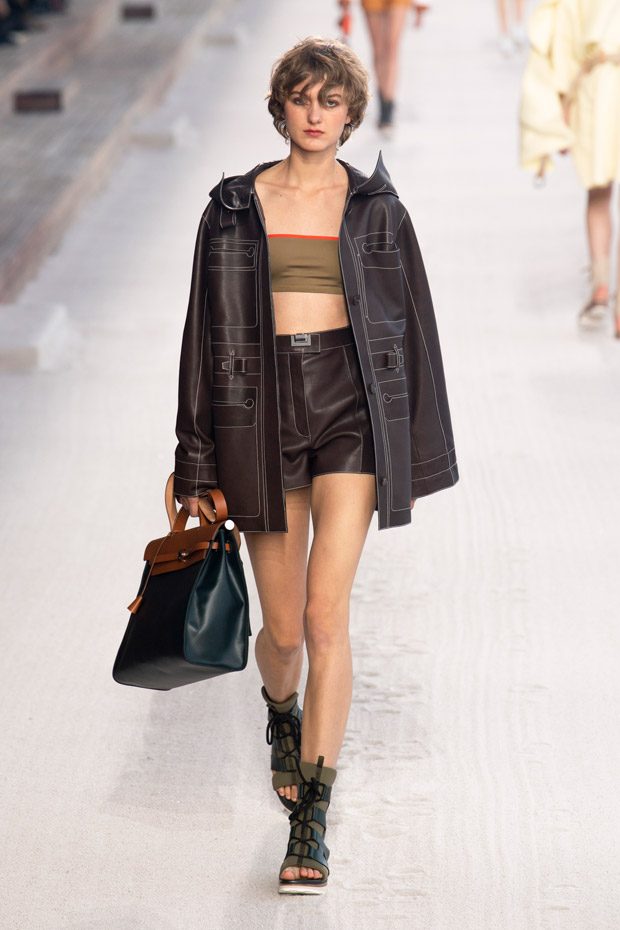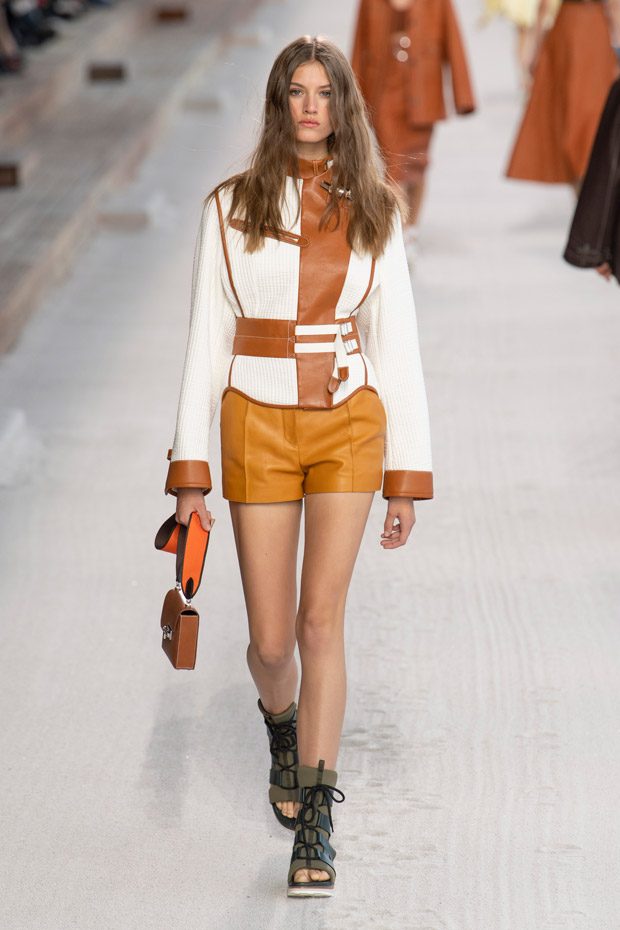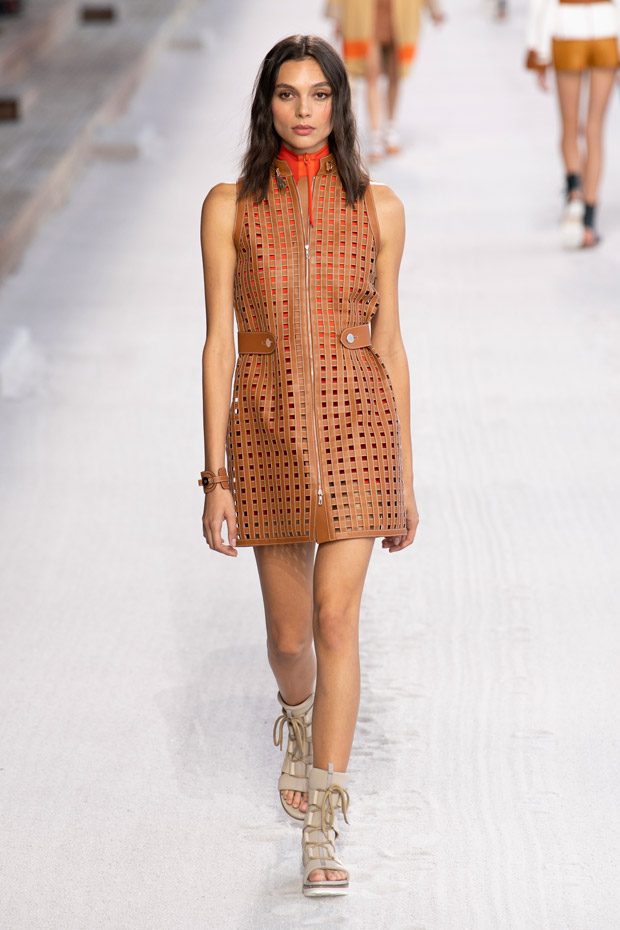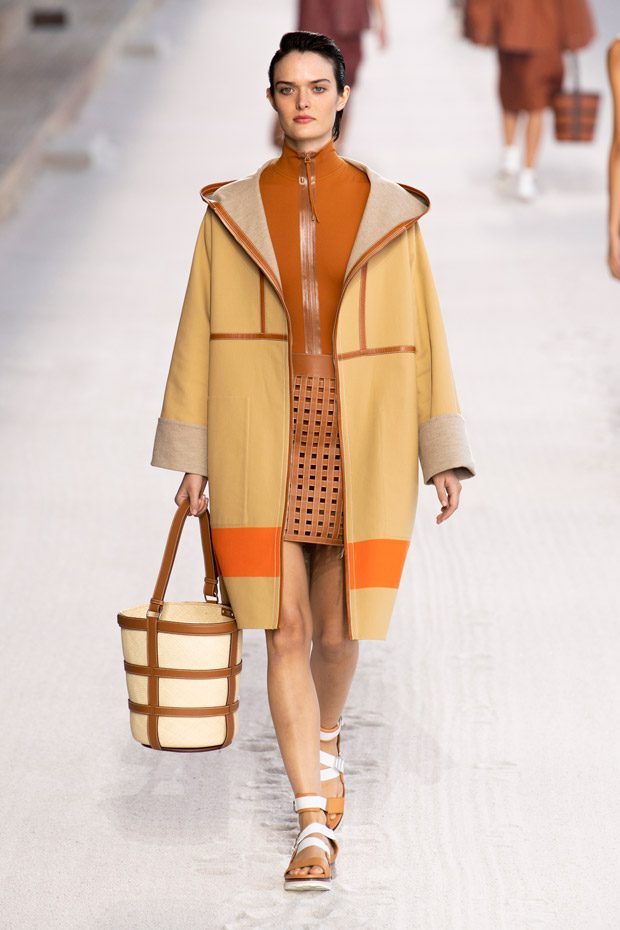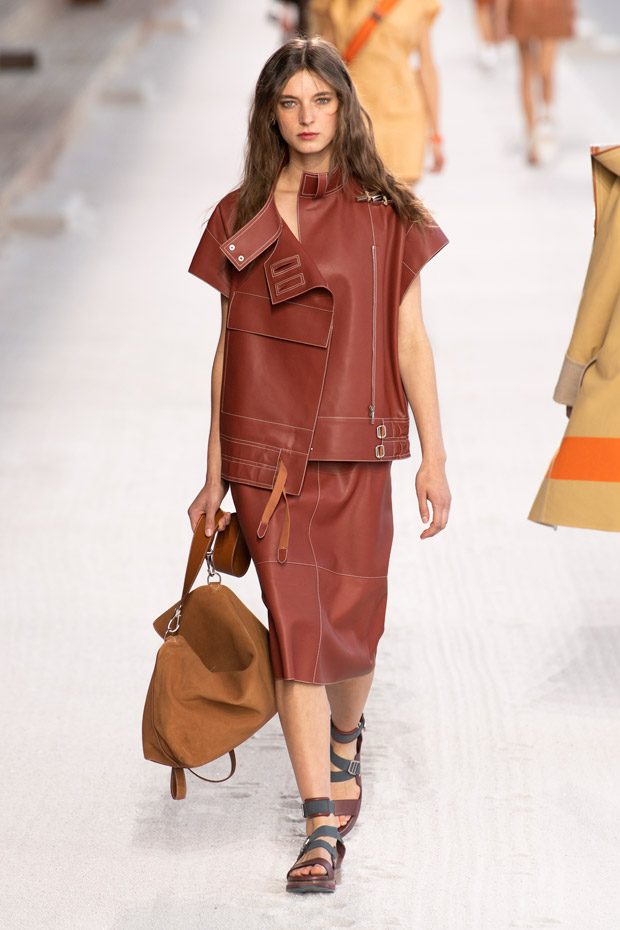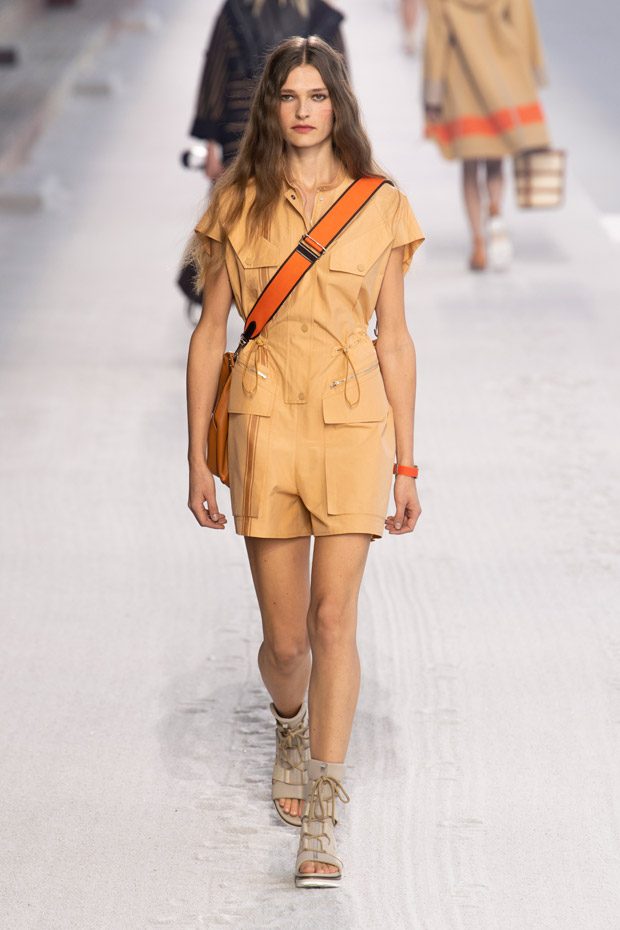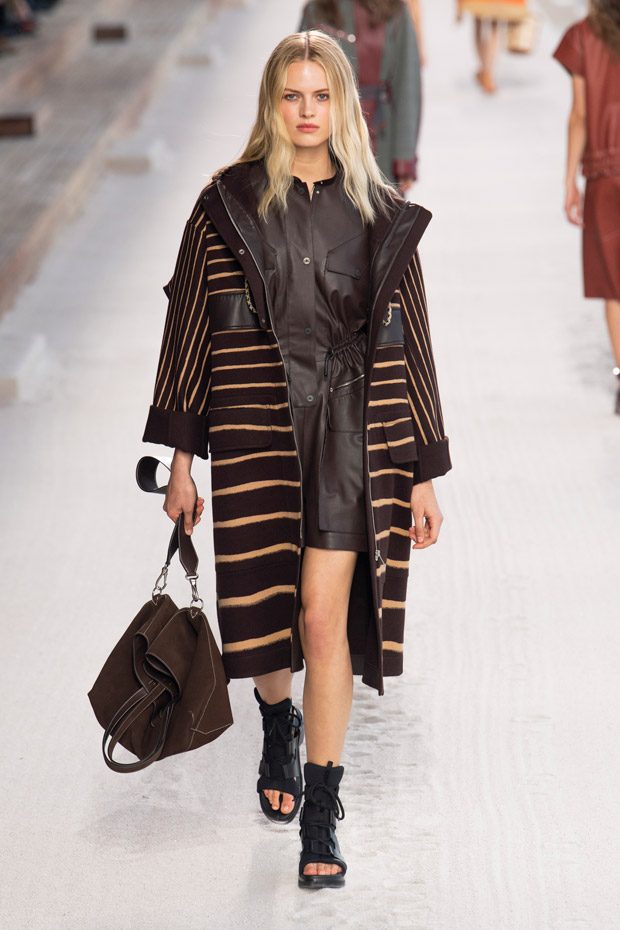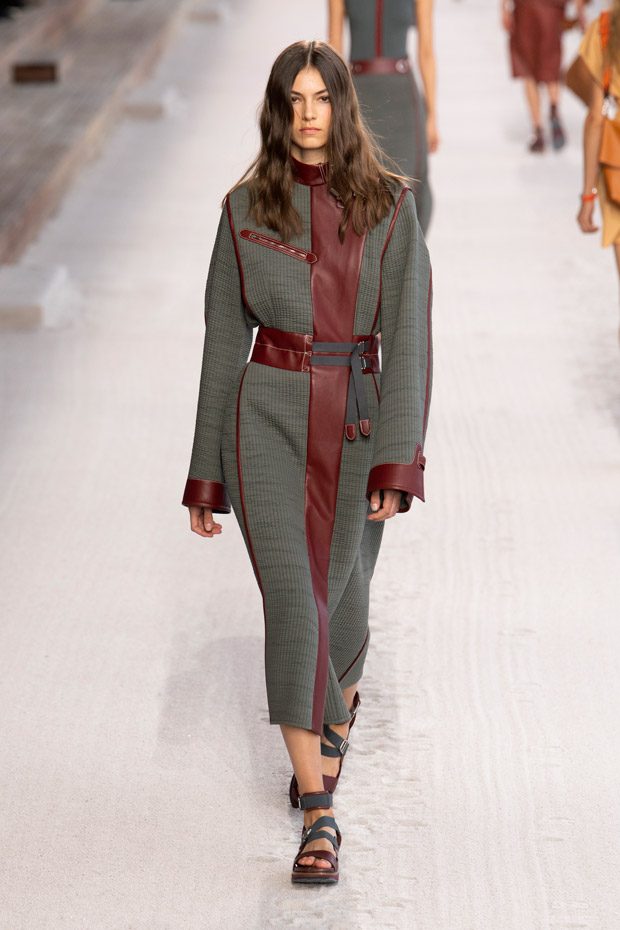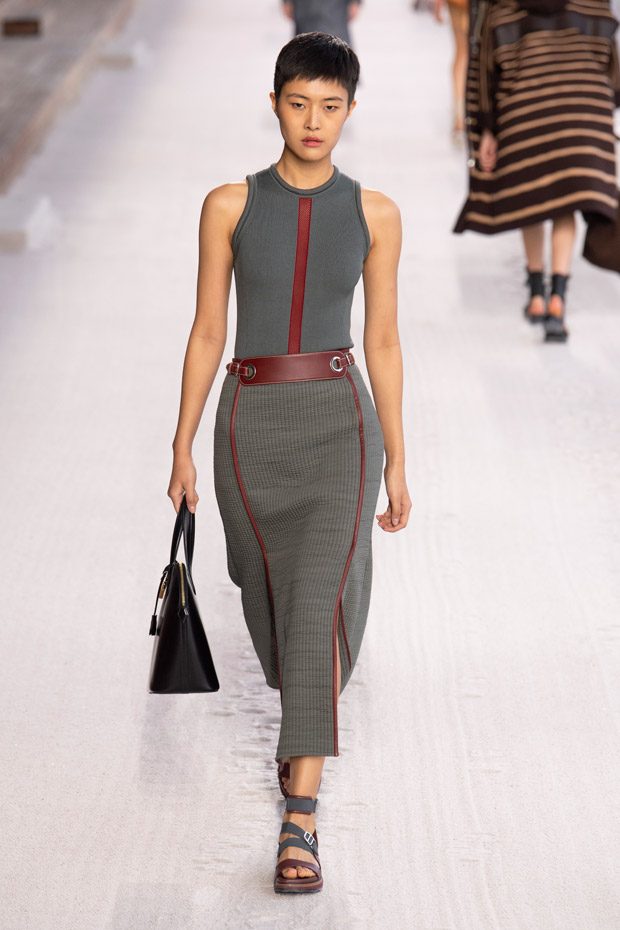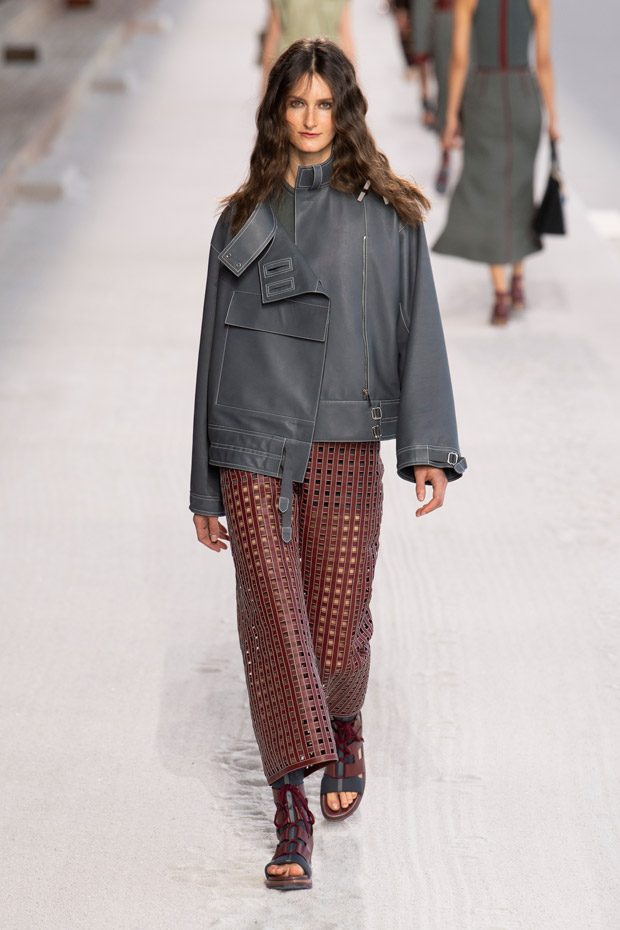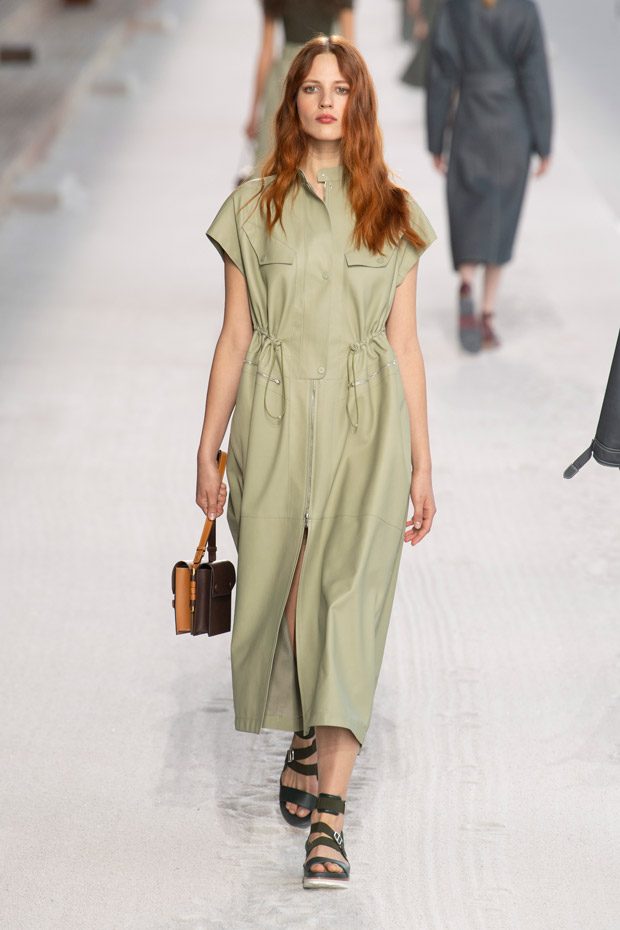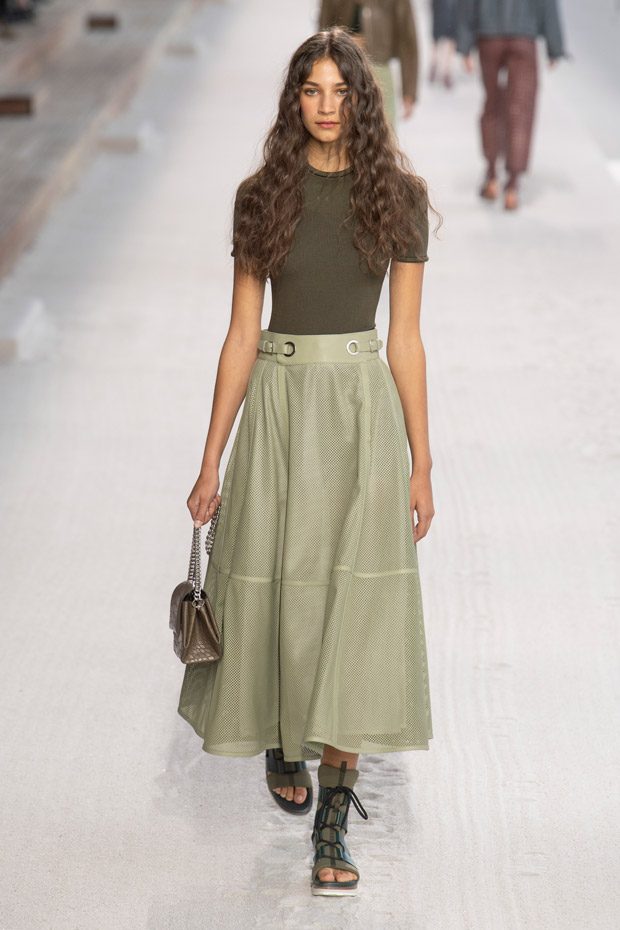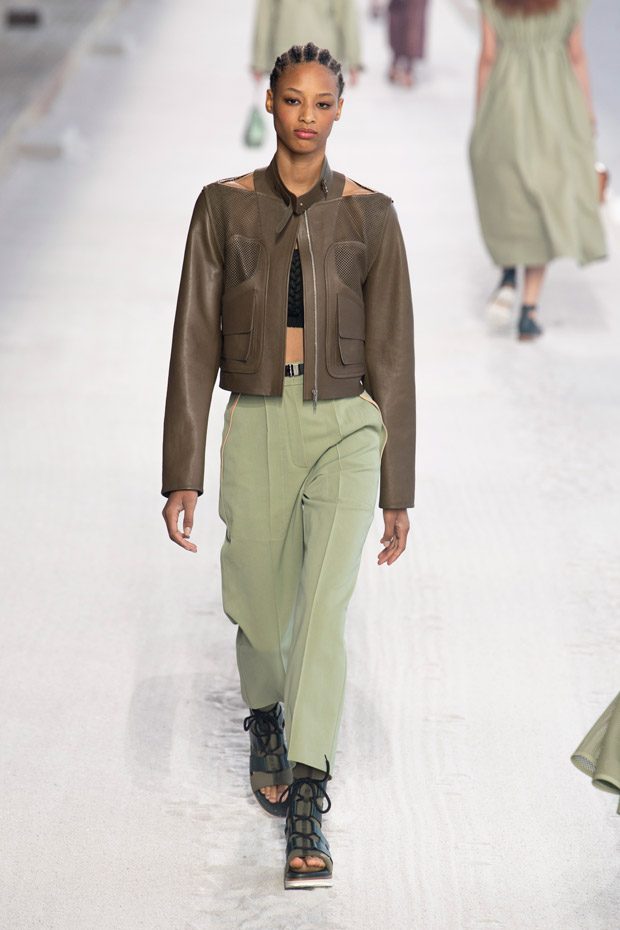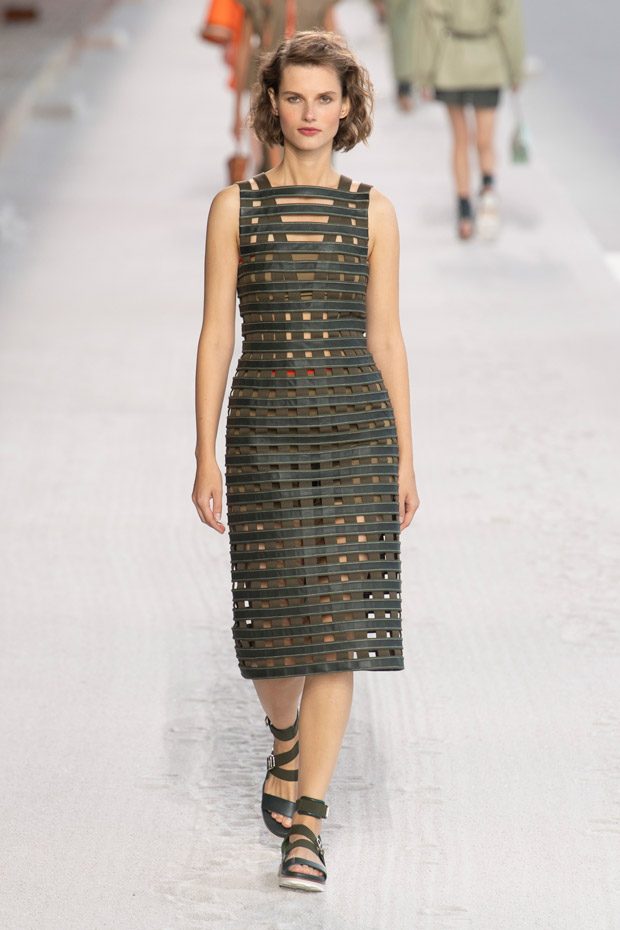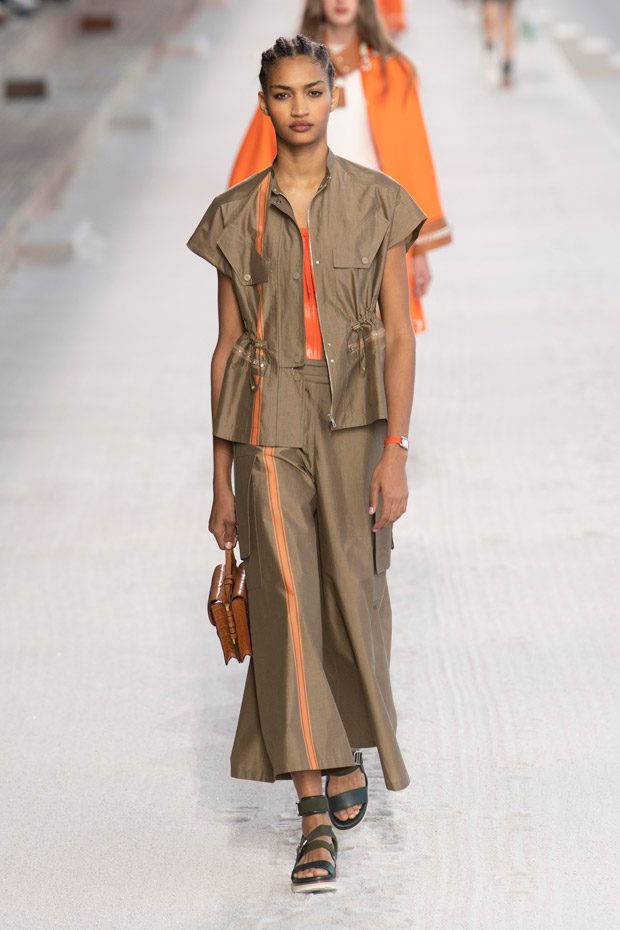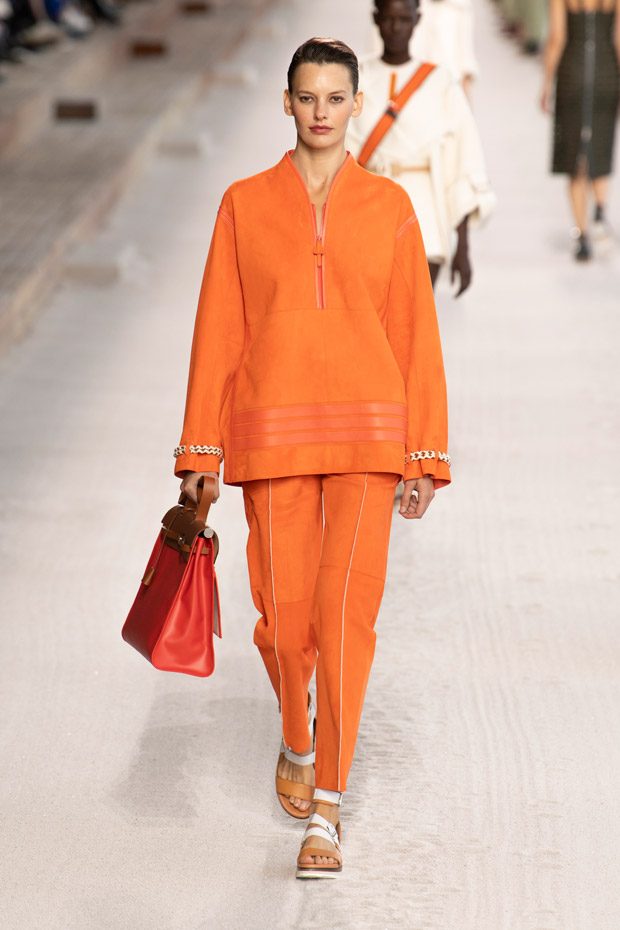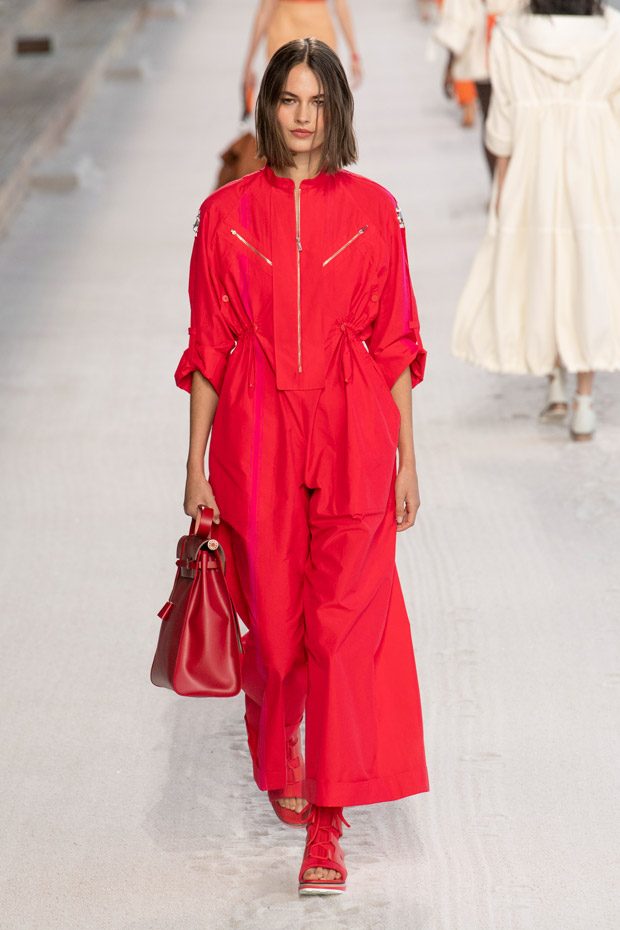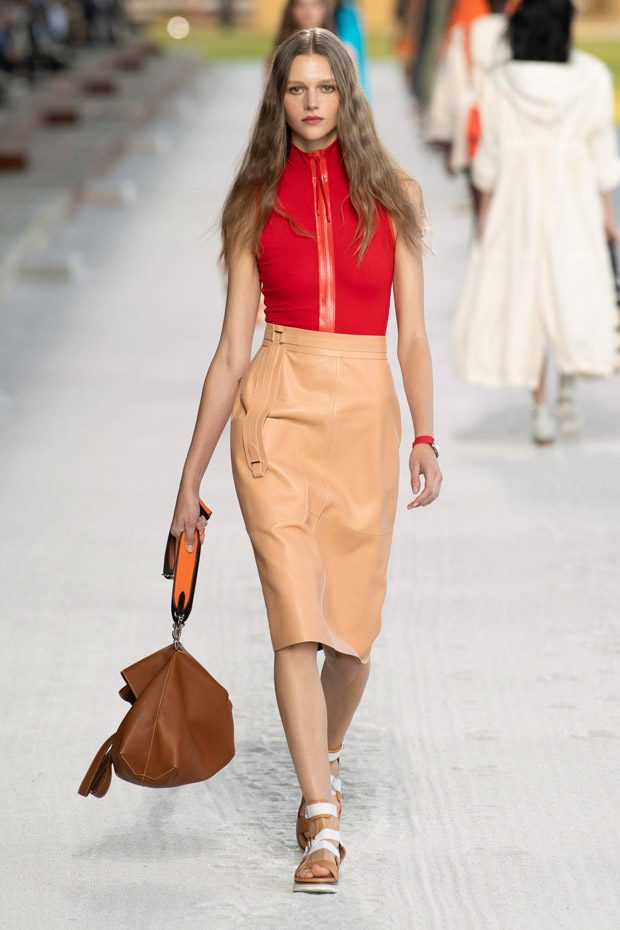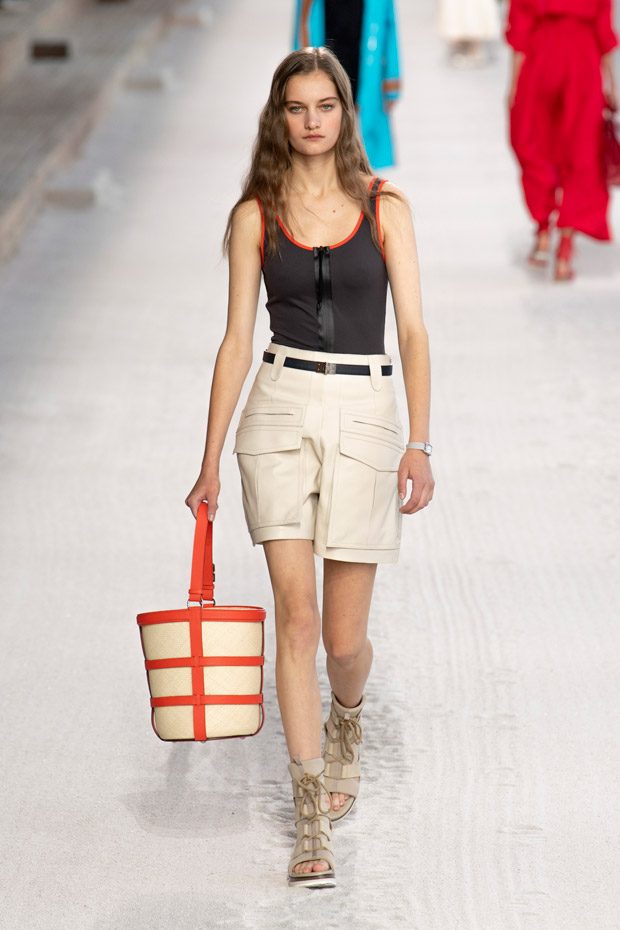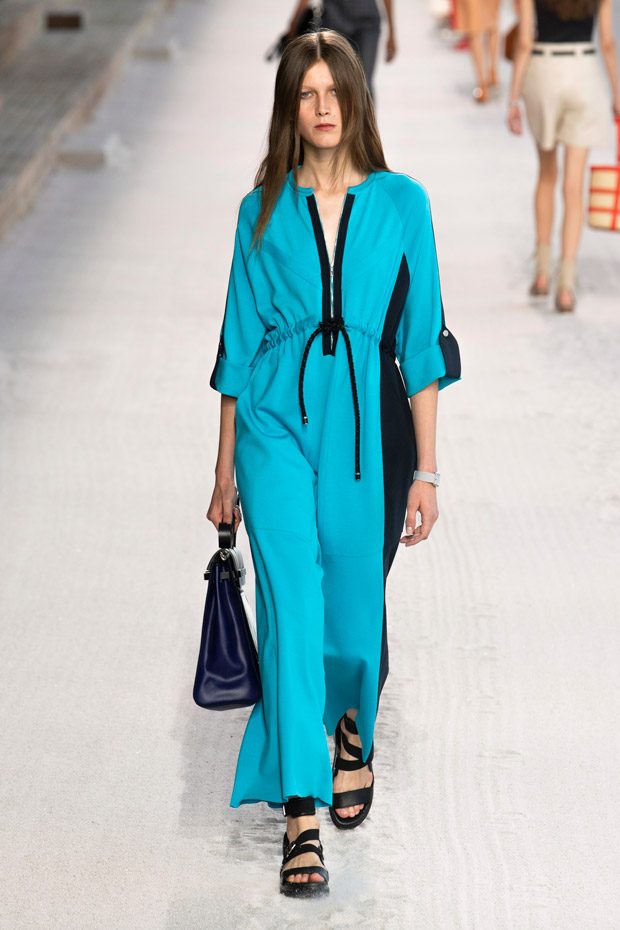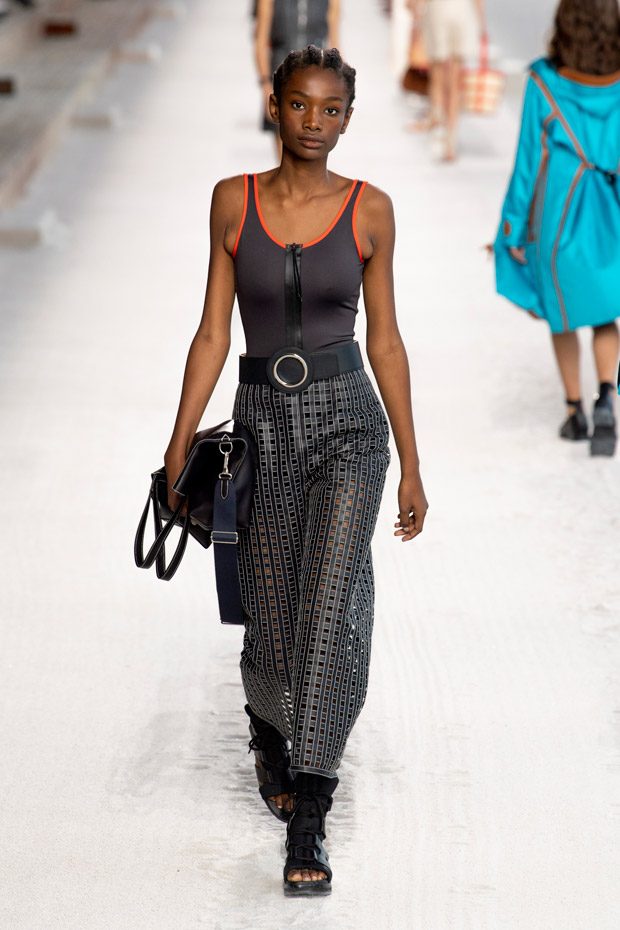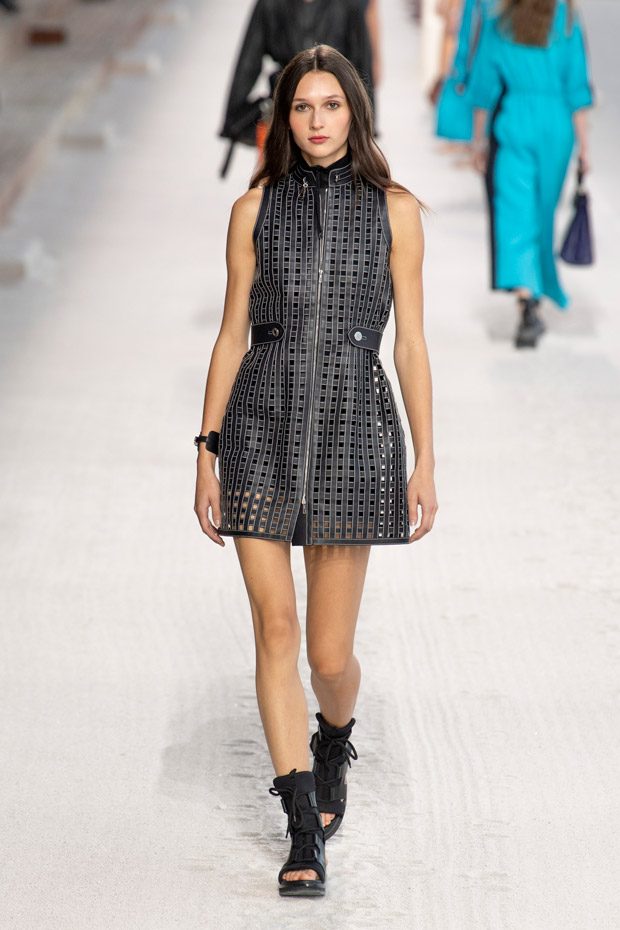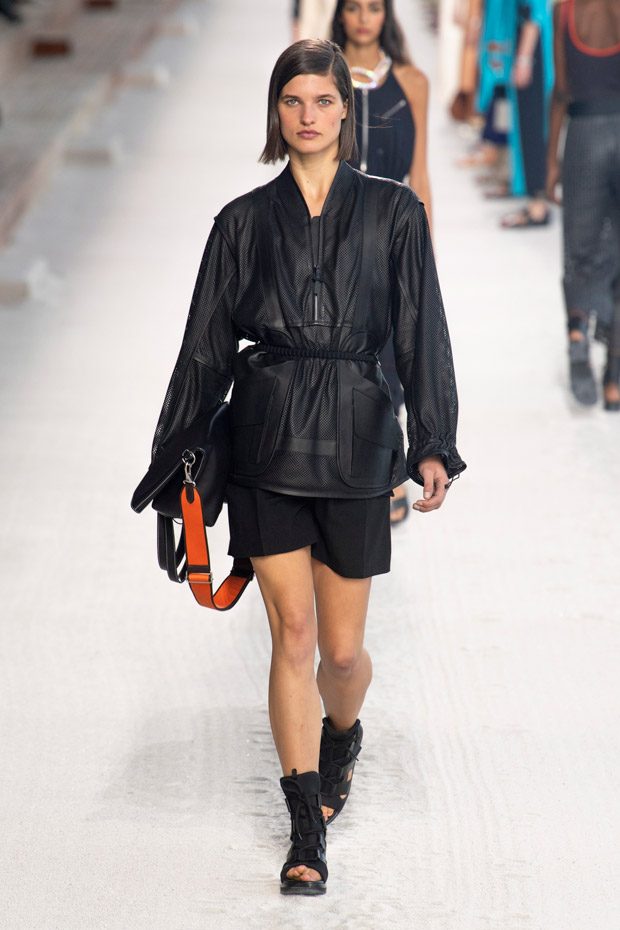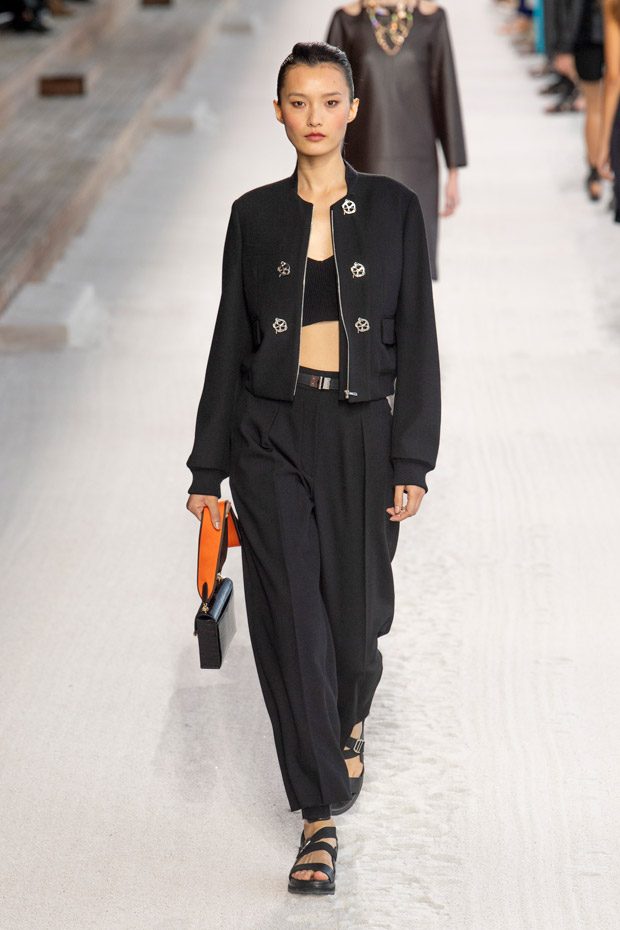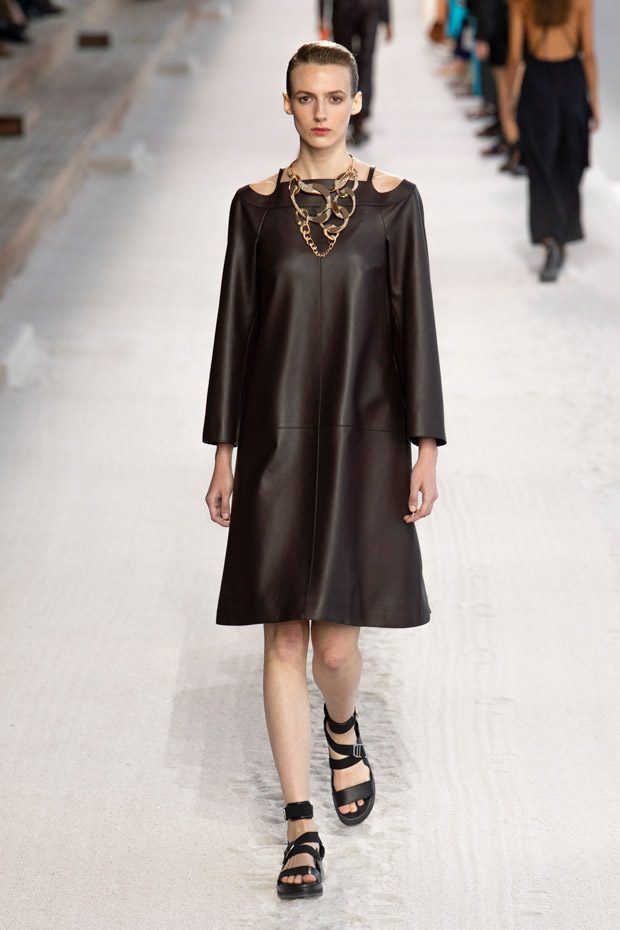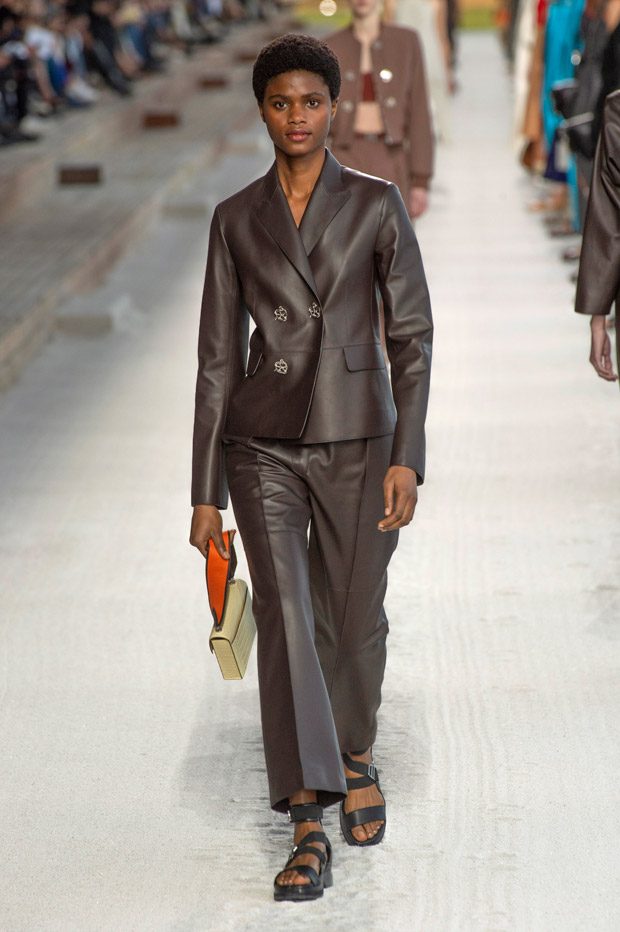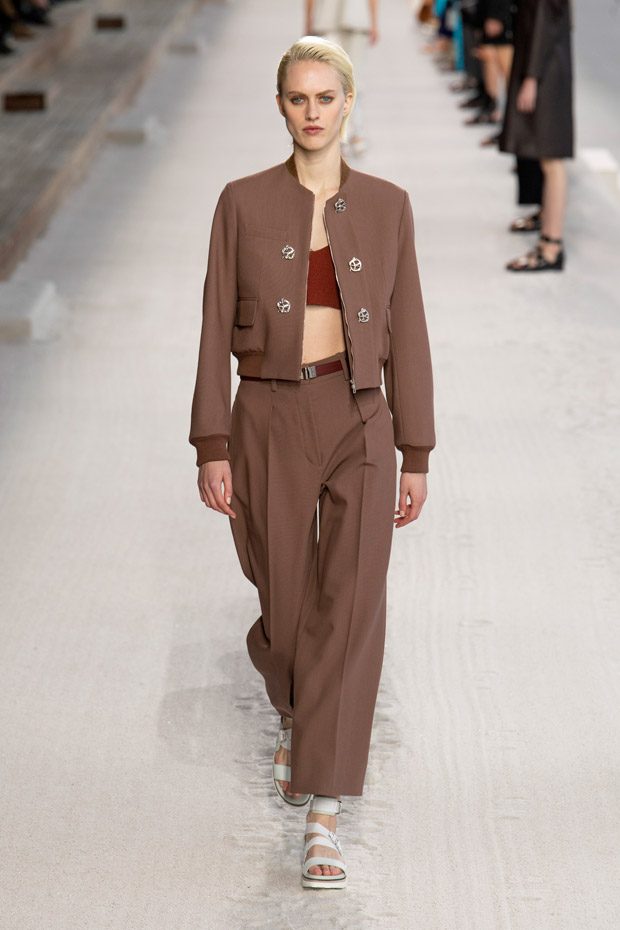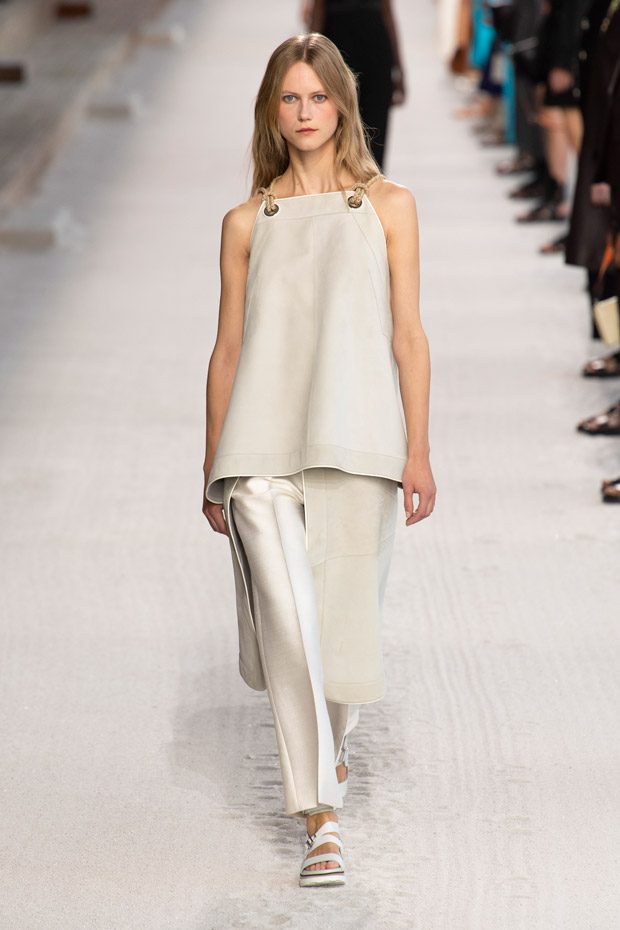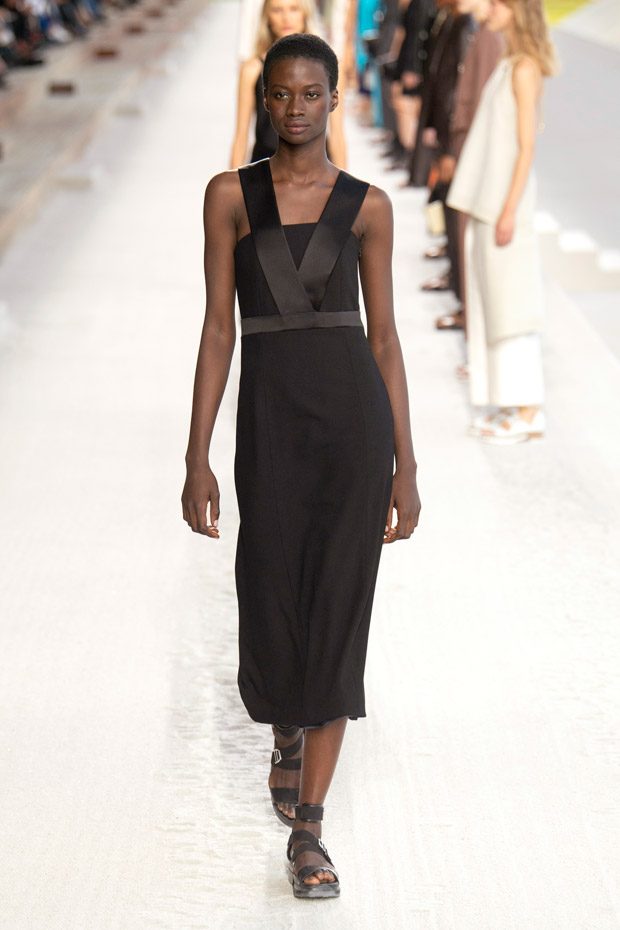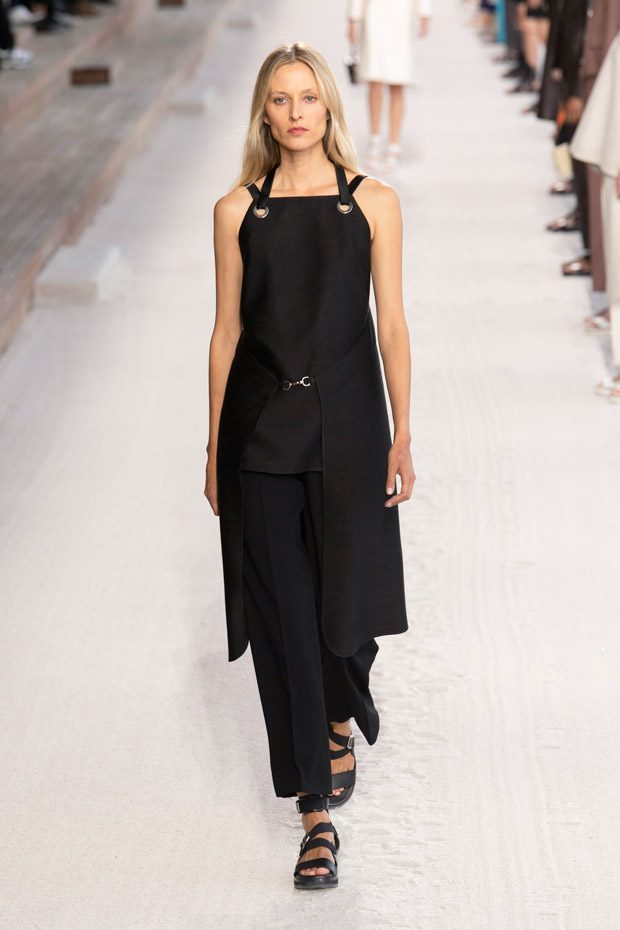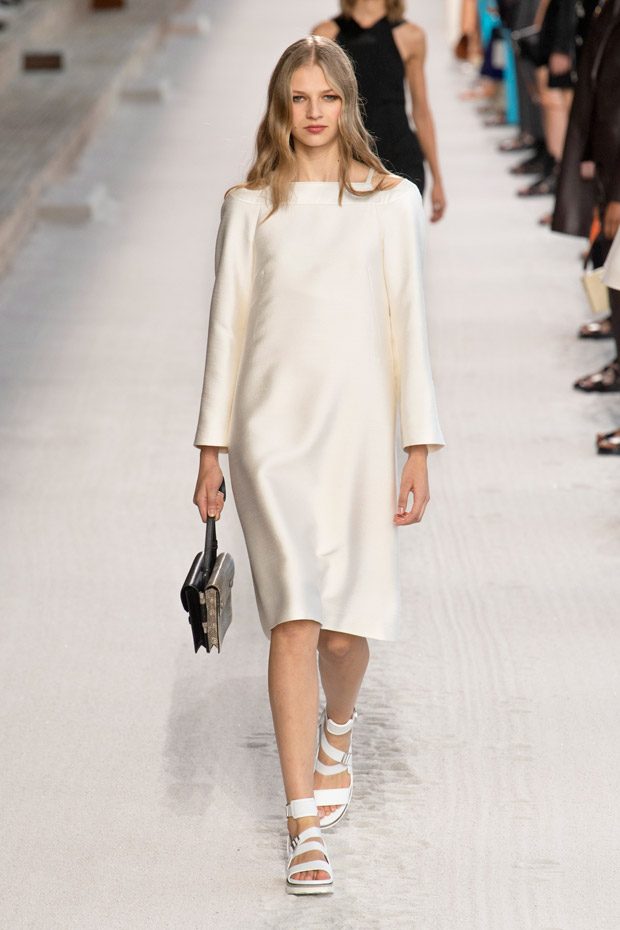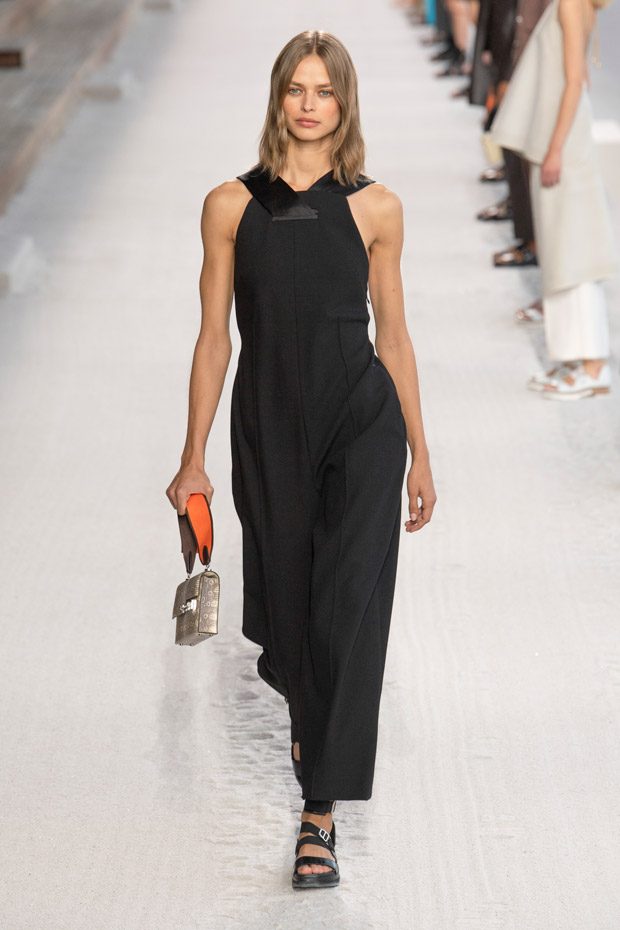 Photos by Jean-Francois Jose
We love hearing from you, connect with us on Twitter, Instagram and Facebook.