Discover John Galliano's Spring Summer 2019 Collection inspired by the original Picnic at Hanging Rock story by Joan Lindsay, exploring self-discovery, adventure and identity, presented on Sunday September 30th, during the ongoing Paris Fashion Week.
"Galliano girls offer a modern twist on the St. Valentine's day explorers; feminine, romantic and innocent, wearing lace-panelled pinafores, the Galliano Gazette or their regatta stripes, with straw hats and berets. A sun-bleached palette of blues, pinks, monotones to midnight blue compliments the demure high-collar school-girl shapes crafted in feather-light layers of tulle, point d'espirit, lace and woven organdie bands, that flutter down the form in transparent ripples, while tailored check is printed on bias cut shapes. Signature tailoring and delicately ruffled gigot sleeves create a soft Galliano silhouette that is embellished with delicate thread and beaded embroidery. Age-worn silks and dirt trodden prints add narrative to this ethereal silhouette with contemporary toughness as pinafores are styled over string vests and clumpy paramilitary boots."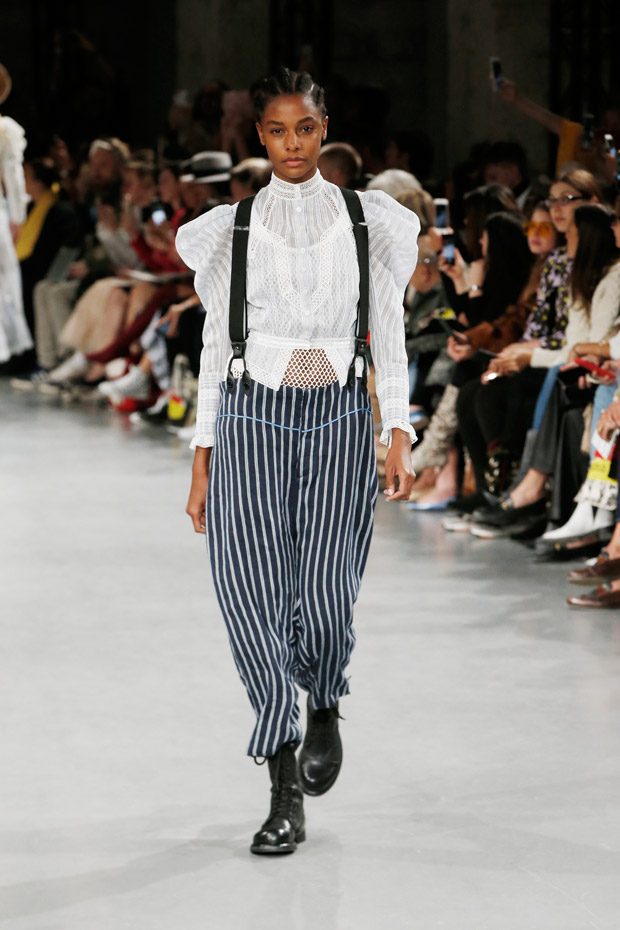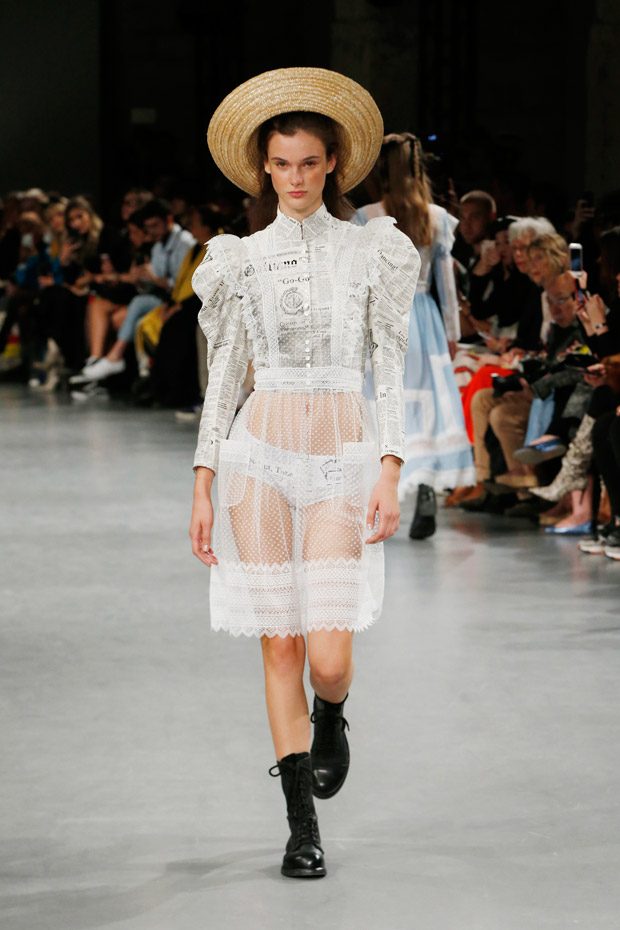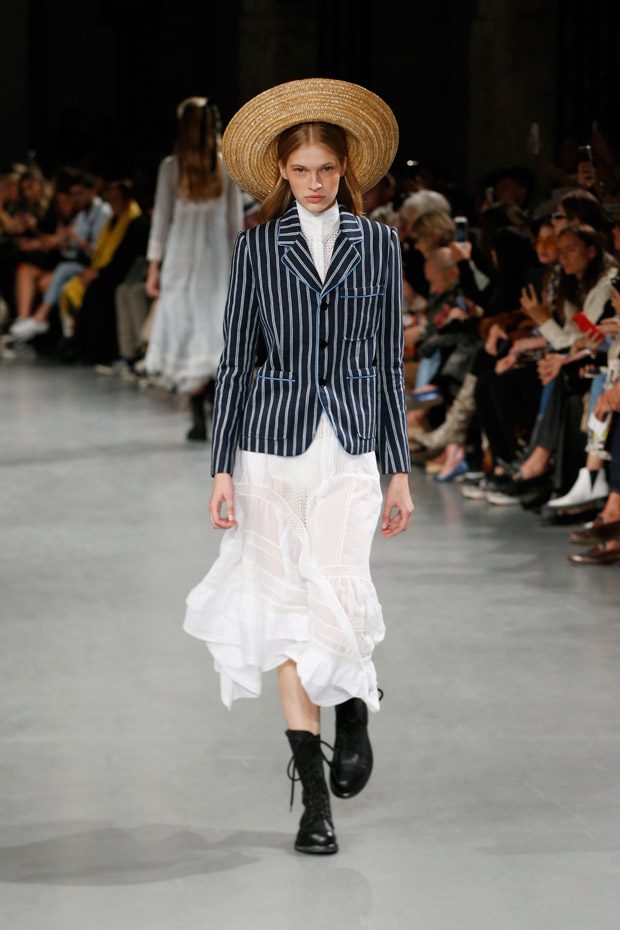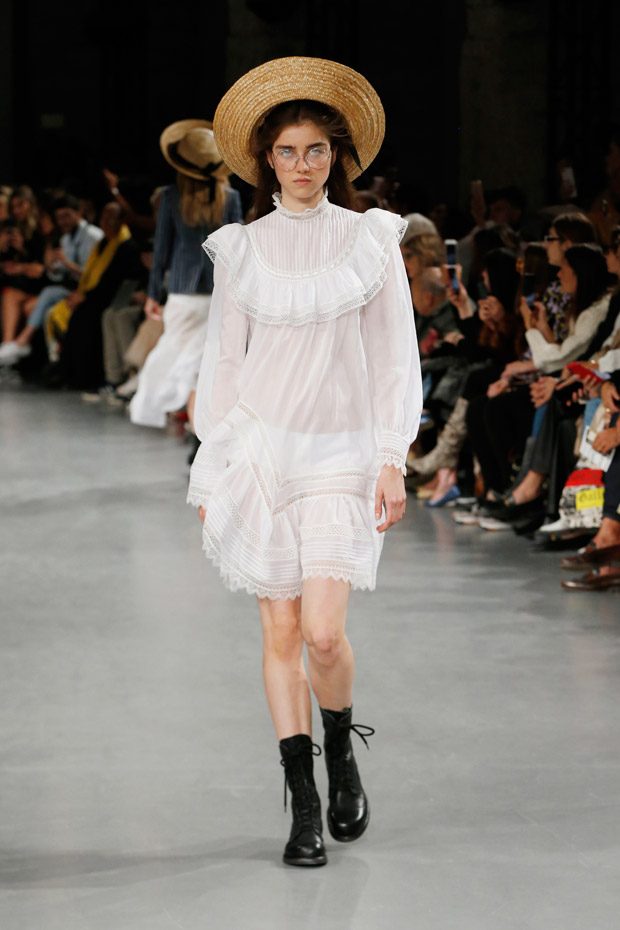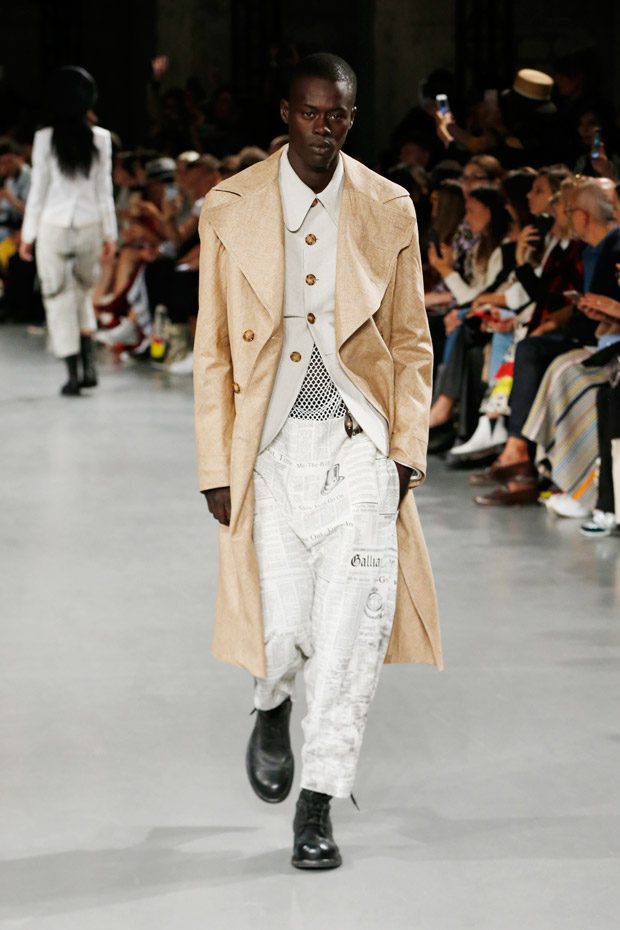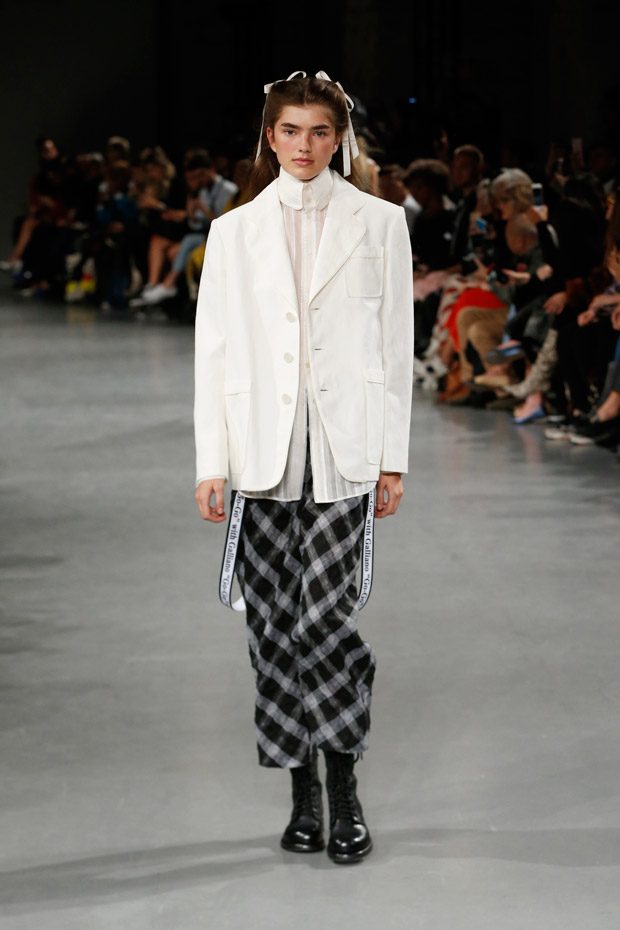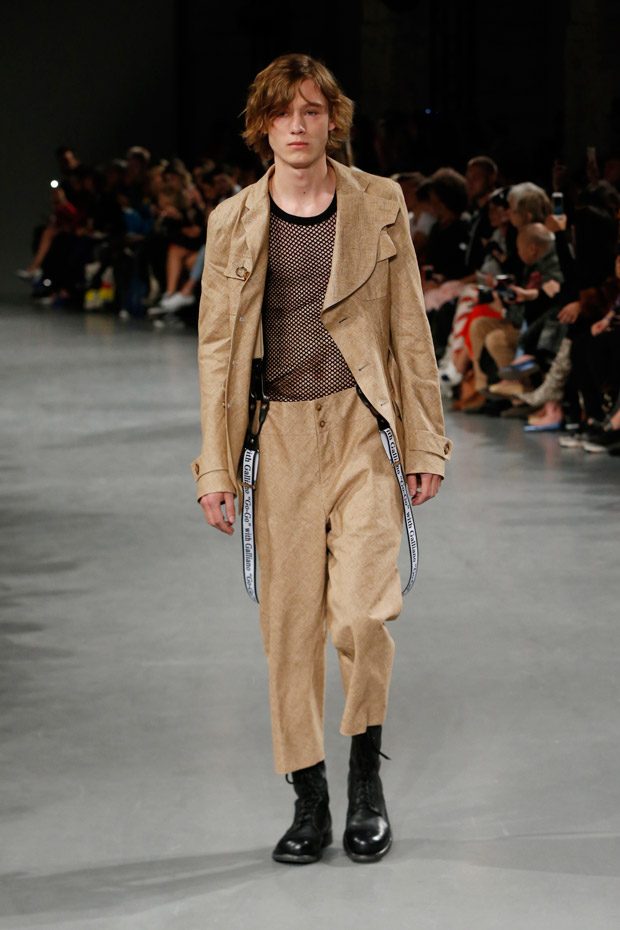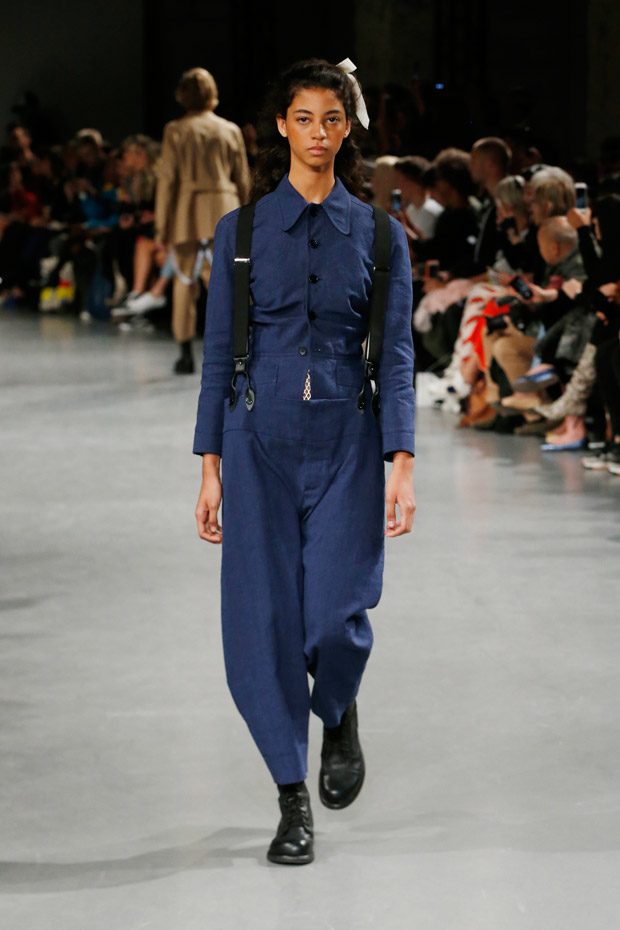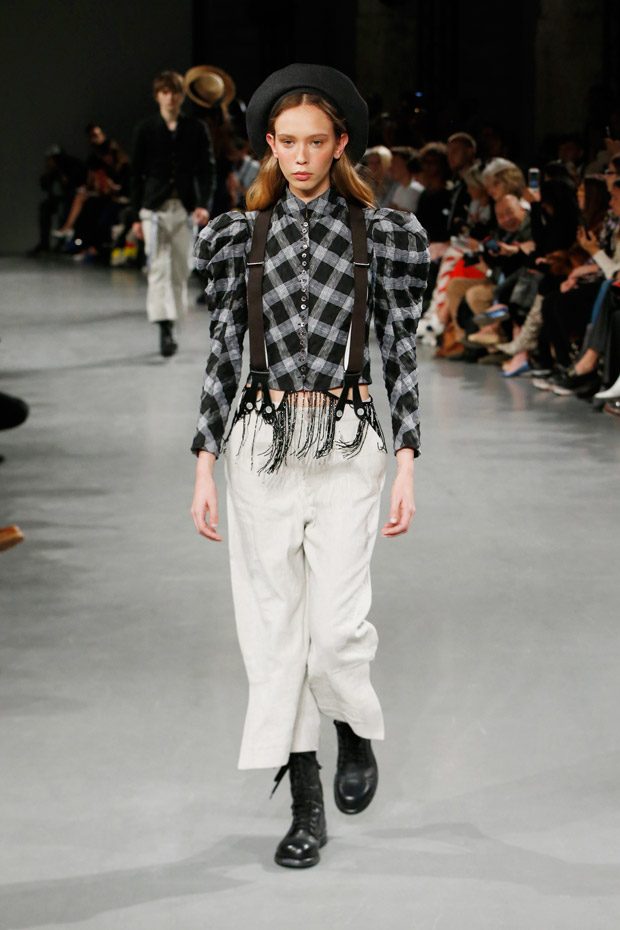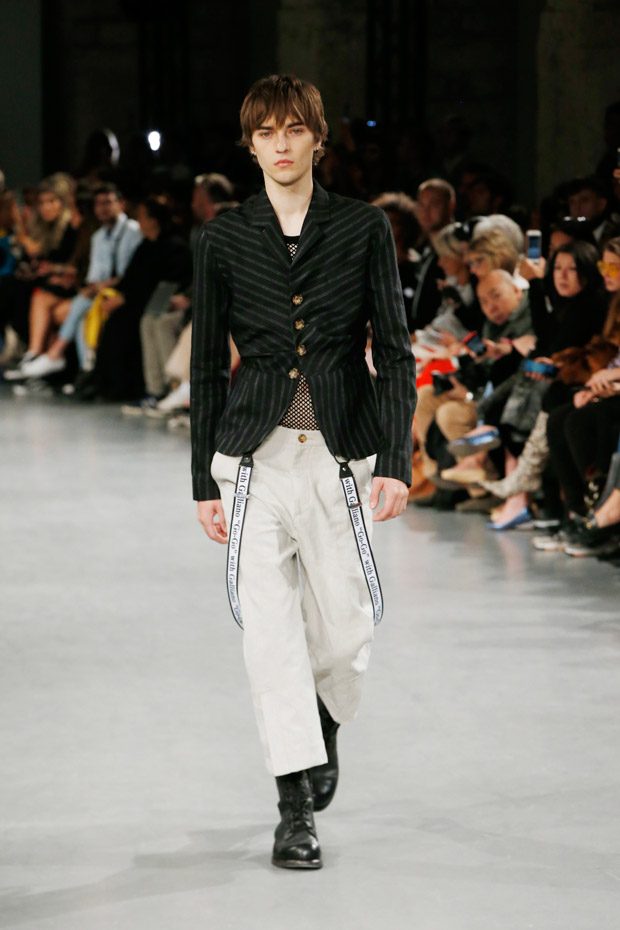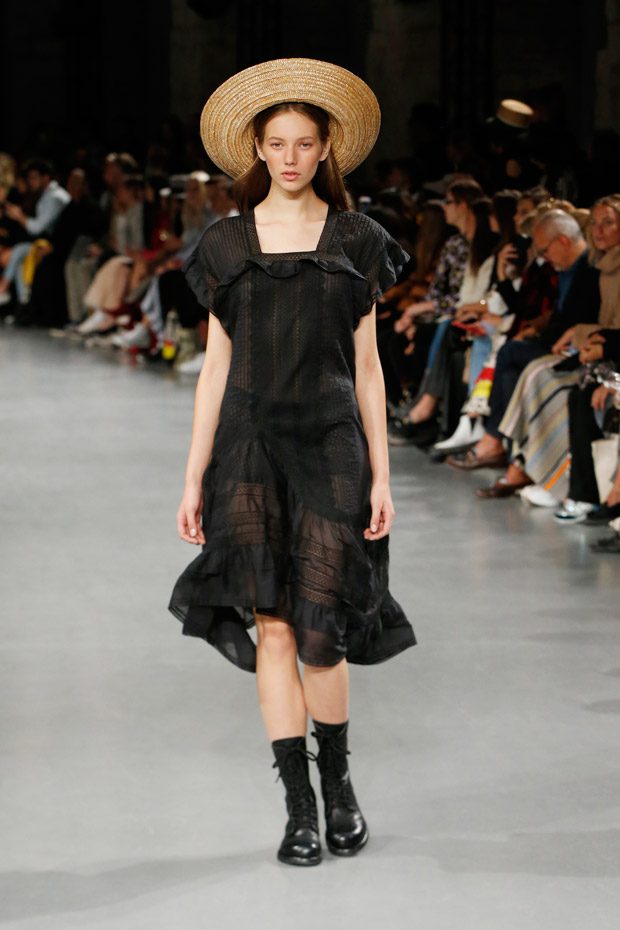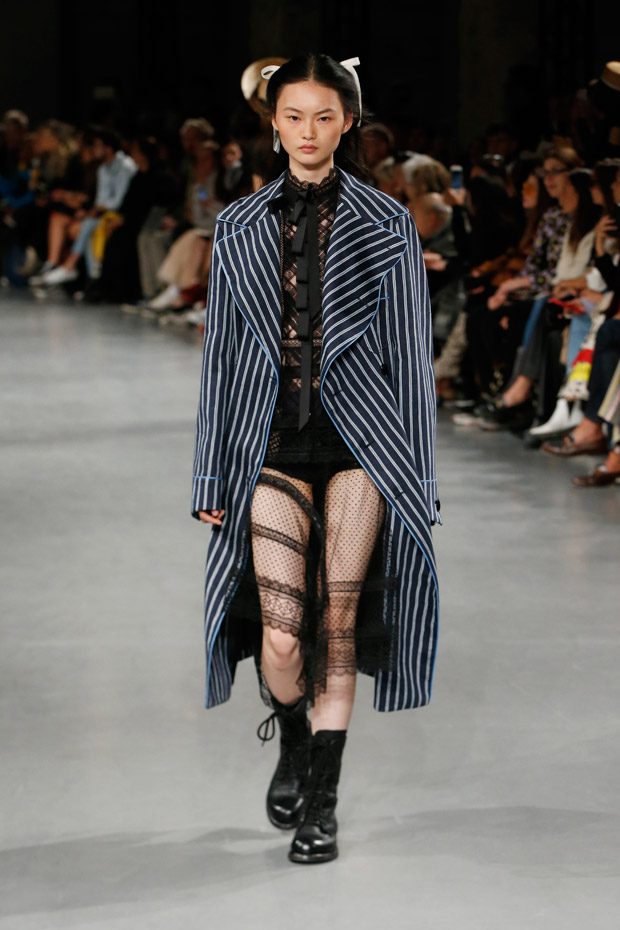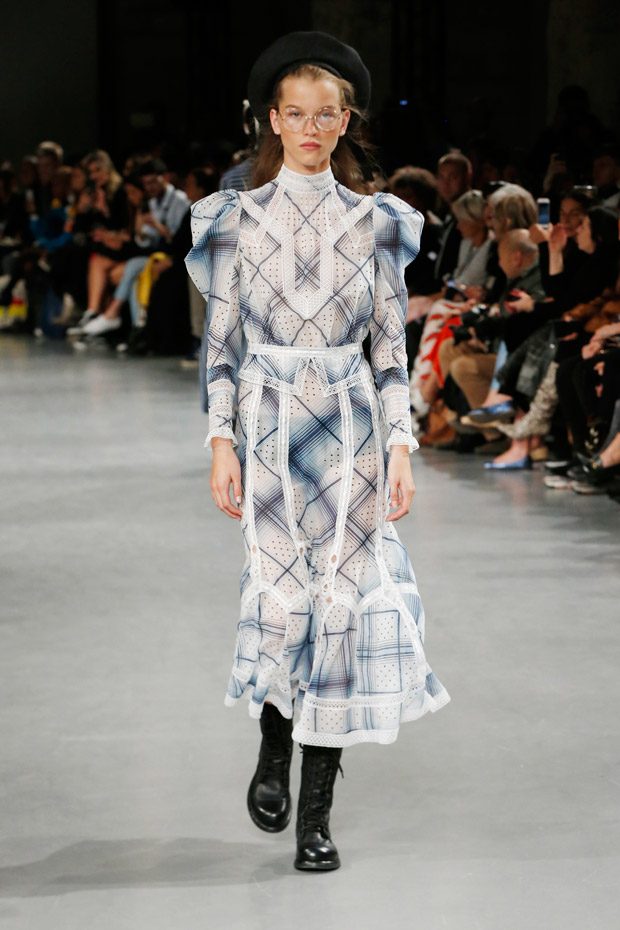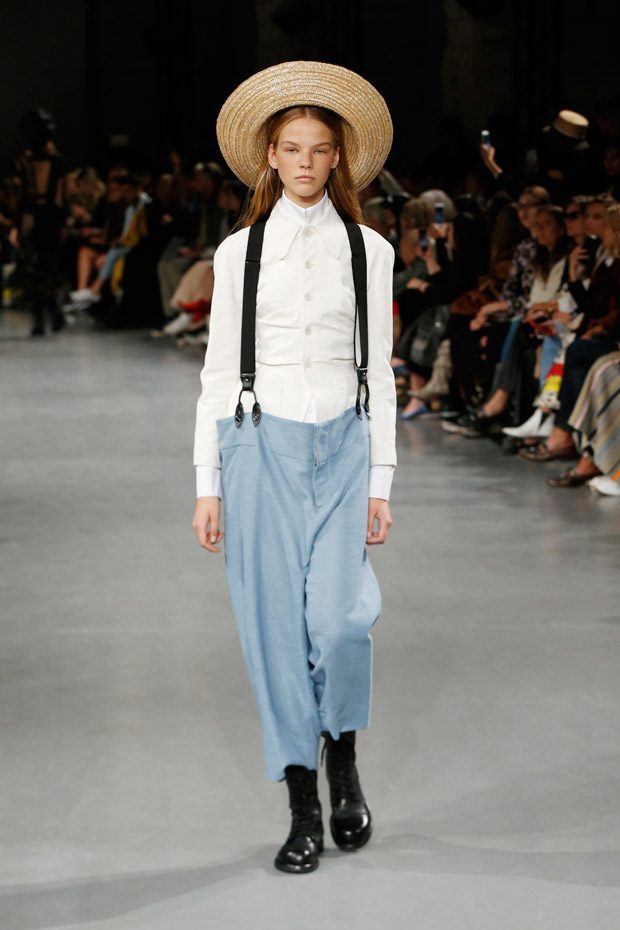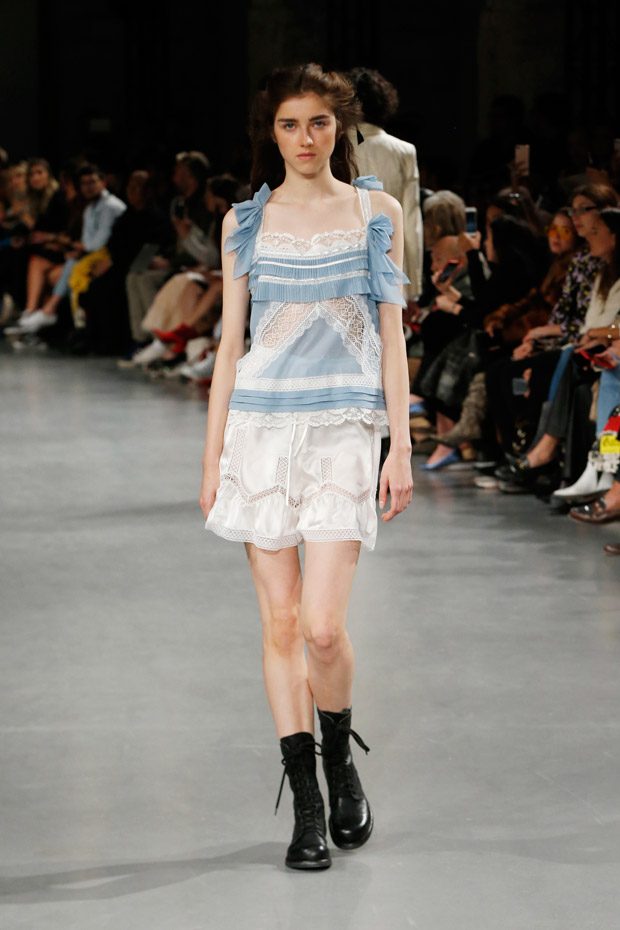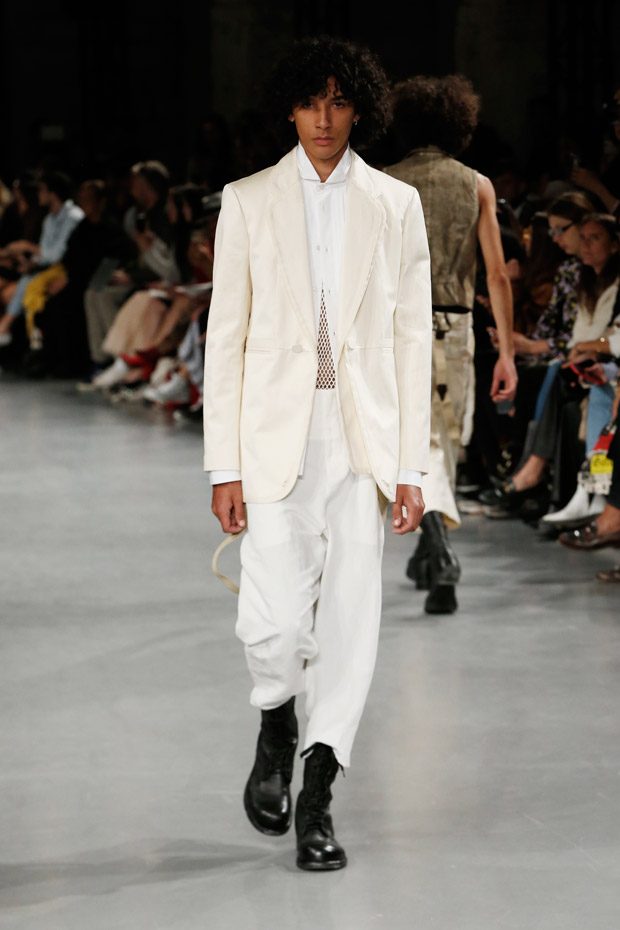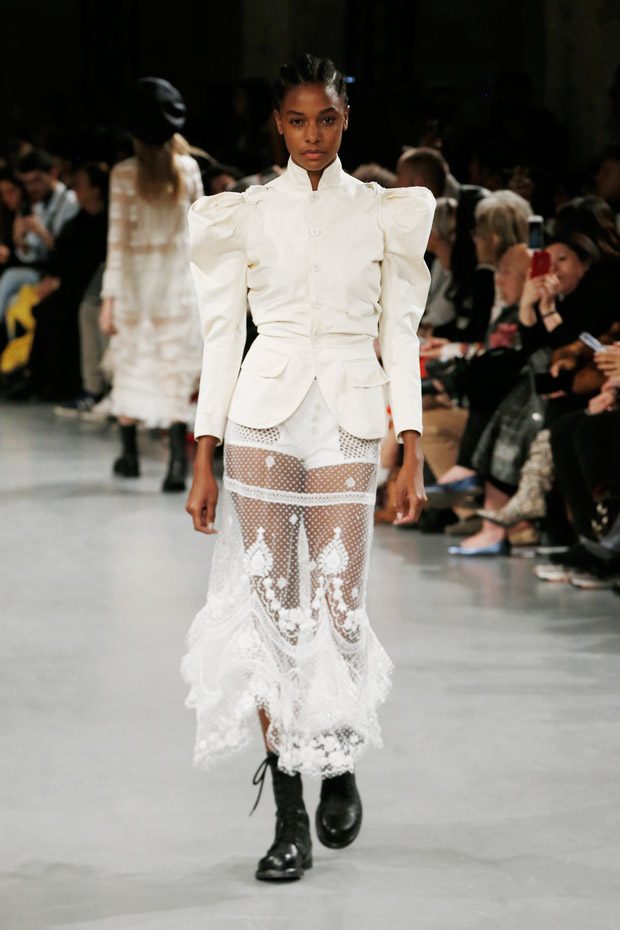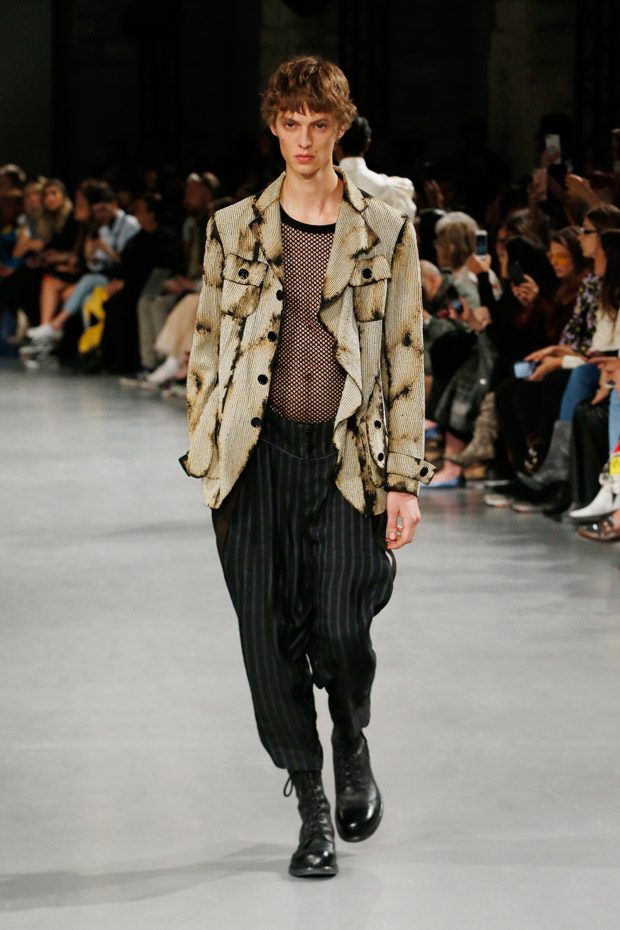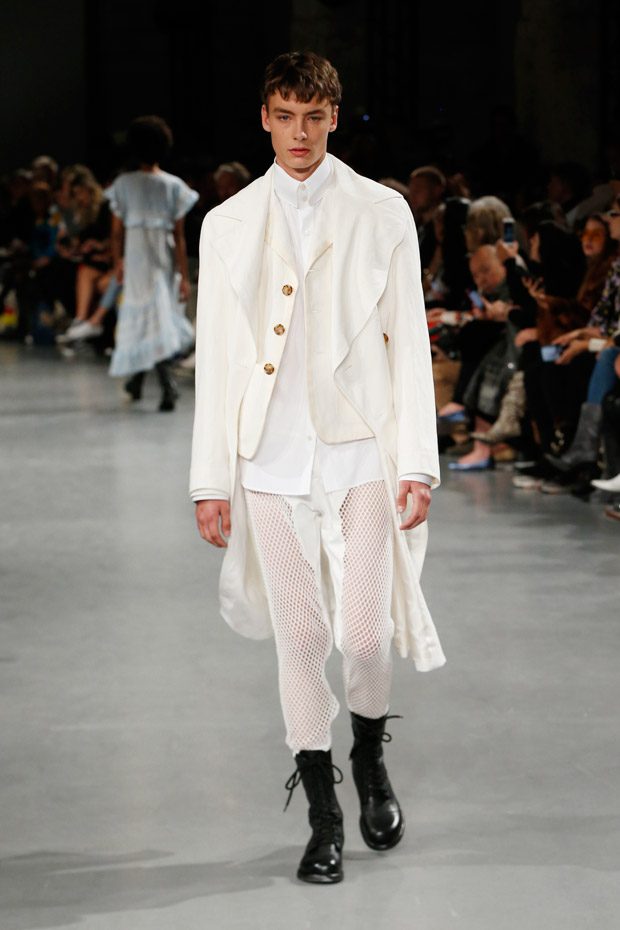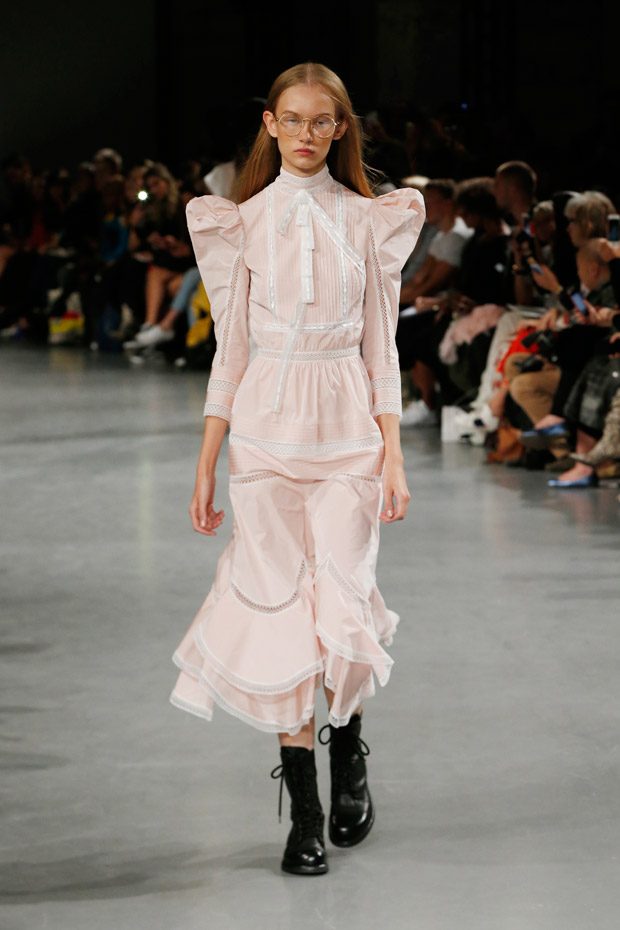 We love hearing from you, connect with us on Twitter, Instagram and Facebook.