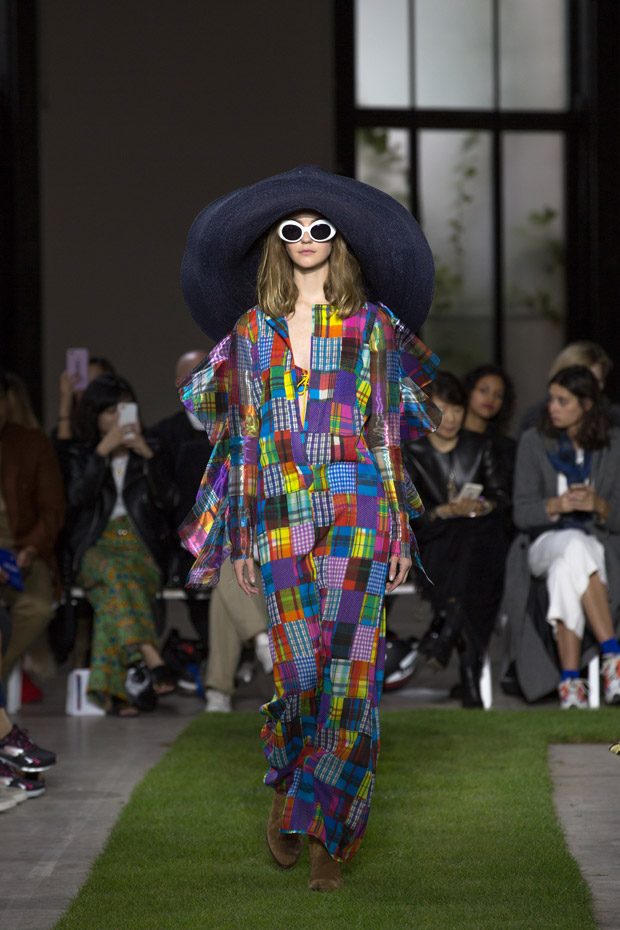 Discover Junko Shimada's Spring Summer 2019 Collection that was inspired by the 50th anniversary of Woodstock Festival, presented on Tuesday October 2nd at Palais de Tokyo, during the recently finished Paris Fashion Week.
"From 15 to 18 August 1969, the Festival at Woodstock brought together the Who, Janis Joplin, Jimi Hendrix, Grateful Dead, Jefferson Airplane, Sly and the Family Stone… a festival that marked generations all over the world and that remains a decisive influence for Music and Fashion. At that time Junko Shimada was already dreaming of America and jeans, and today she delves into this world to offer us a re-mastered revival, a kaleidoscope of all those hippies' silhouettes whose philosophy she continues to keep rooted in her soul. A Spring-Summer 2019 collection as a celebration, a jubilation of colors and materials, a whirlwind of joy, a free party, carefree and light and infused by her know-how and her Parisian chic.
Summer 2019 is an invitation to travel, a mosaic of frayed-hem jeans, fluorescent patchwork madras, or Hickory striped denim, super colorful printed paisley, dresses in powdery panne velvet, in crochet filet or flowers, tunics embroidered with daisies, bell-bottom pants and tiny printed perfecto jackets, parkas in printed organza, leather and suede fringe jackets. With Kashmiri sandals or gaucho boots, nothing is forgotten and everything is deflected toward a folk and groovy future! Flower Power is a slogan that Junko tirelessly chants."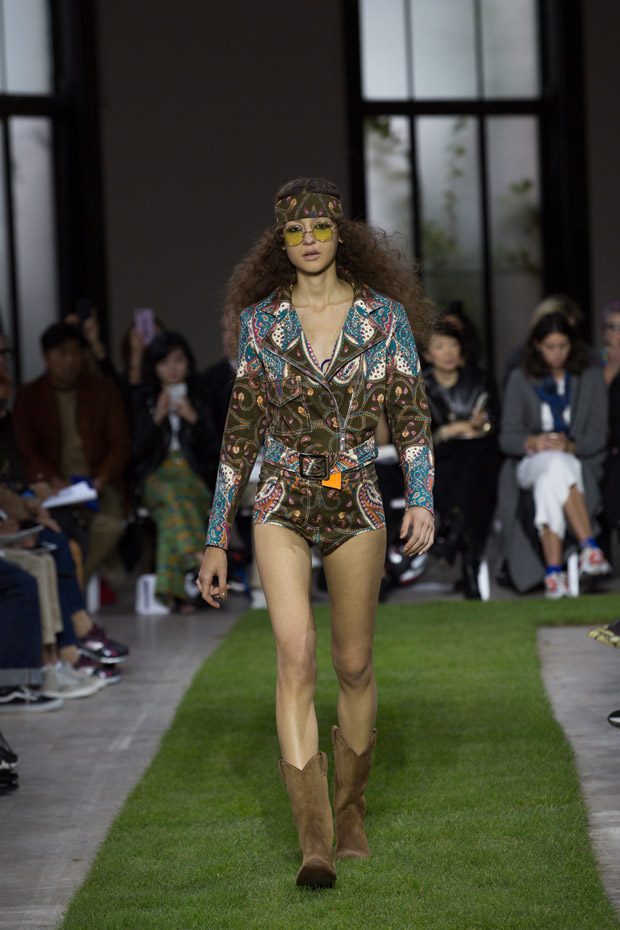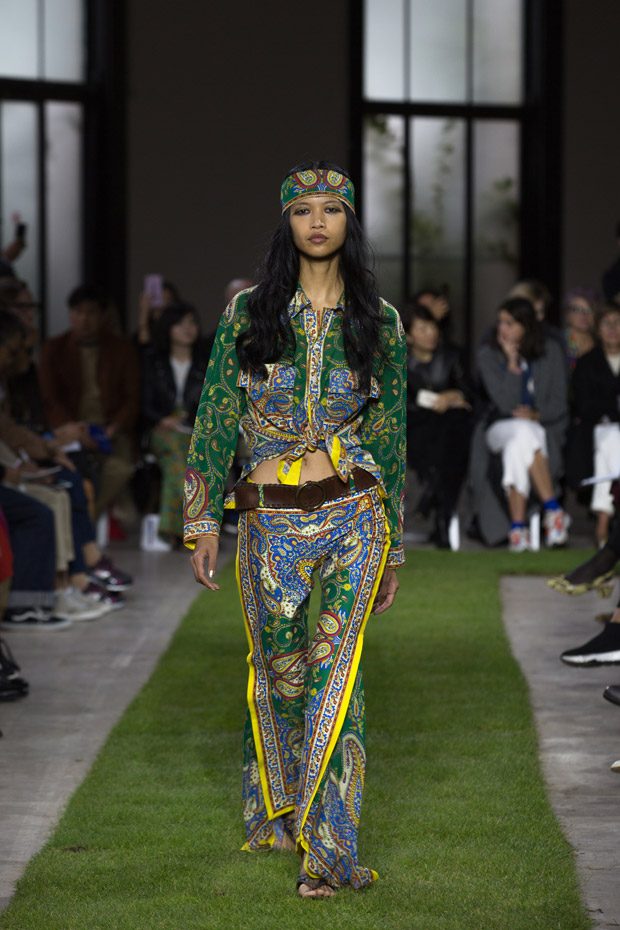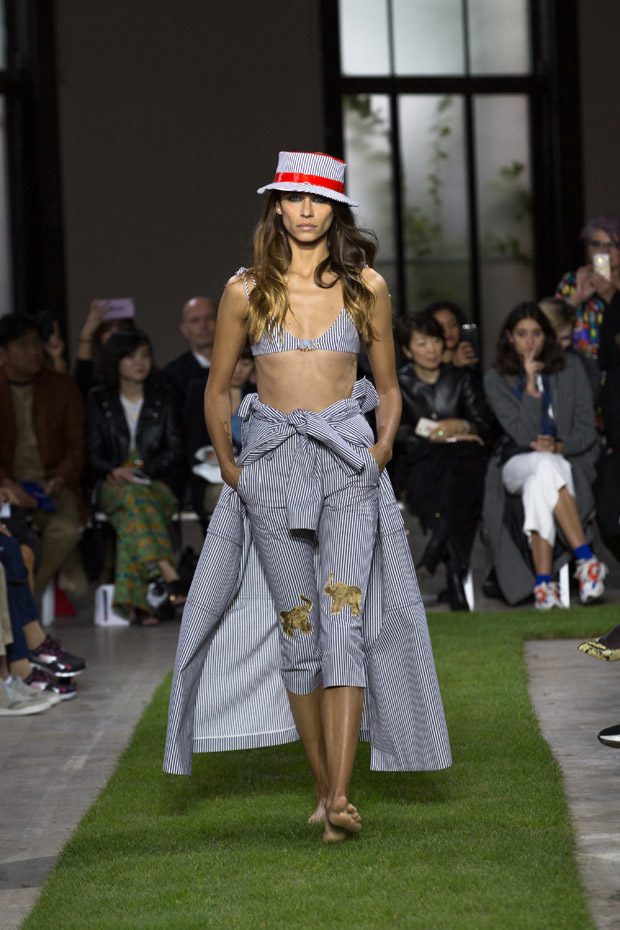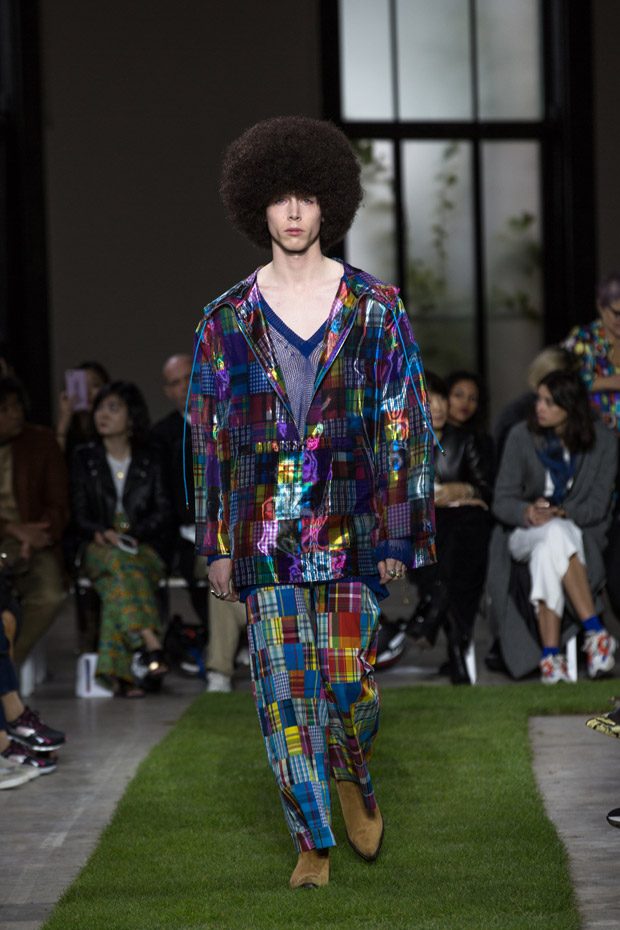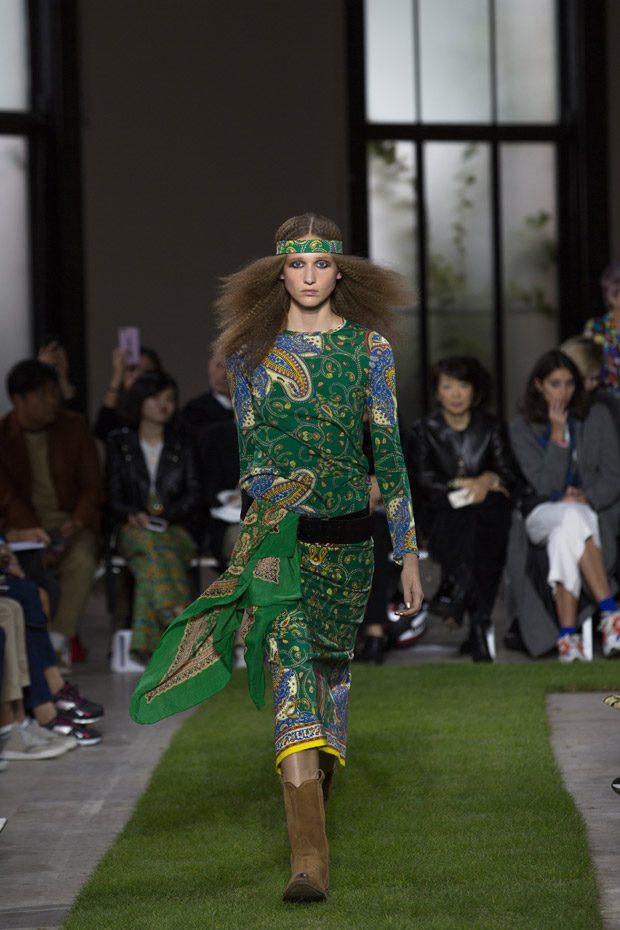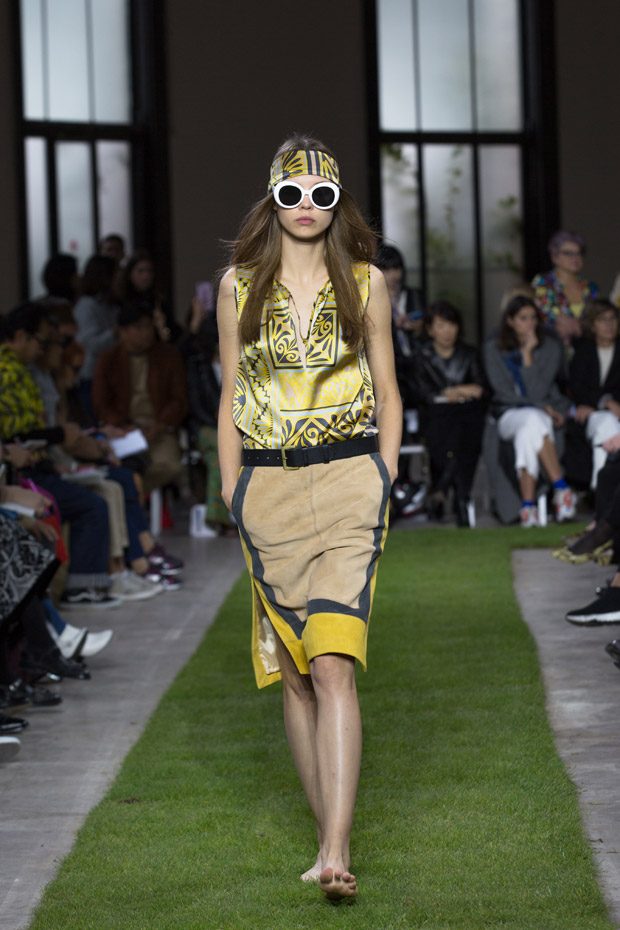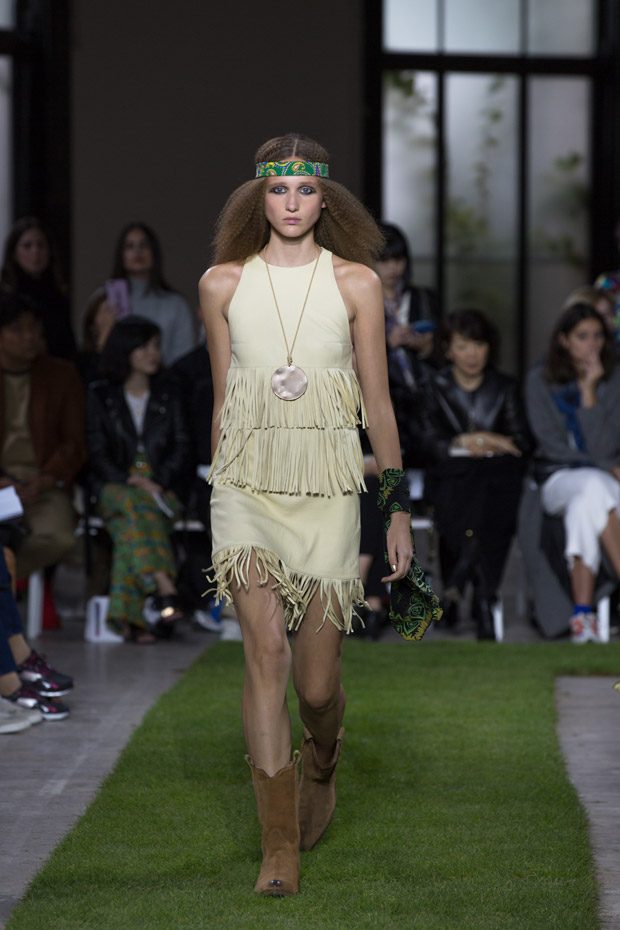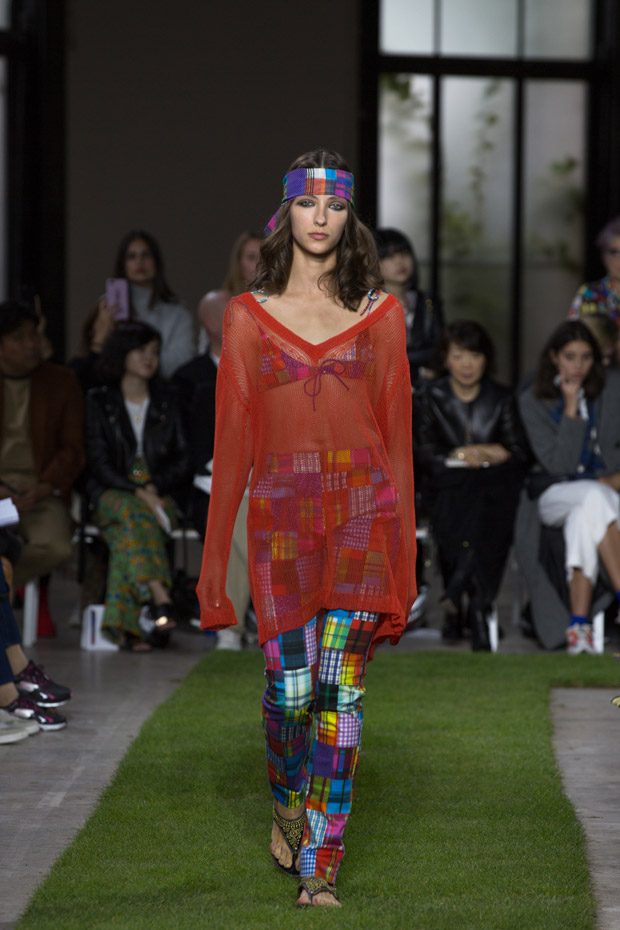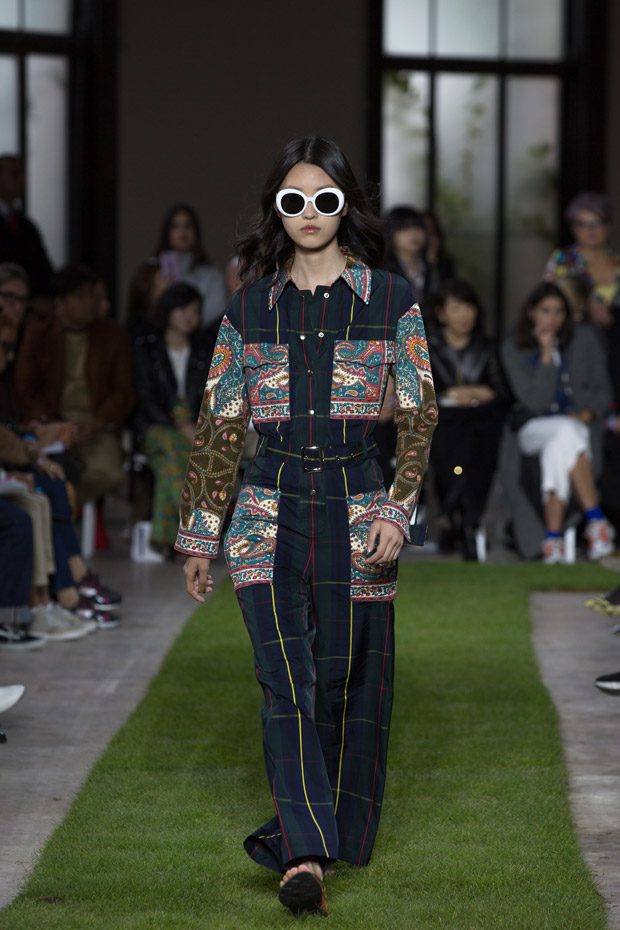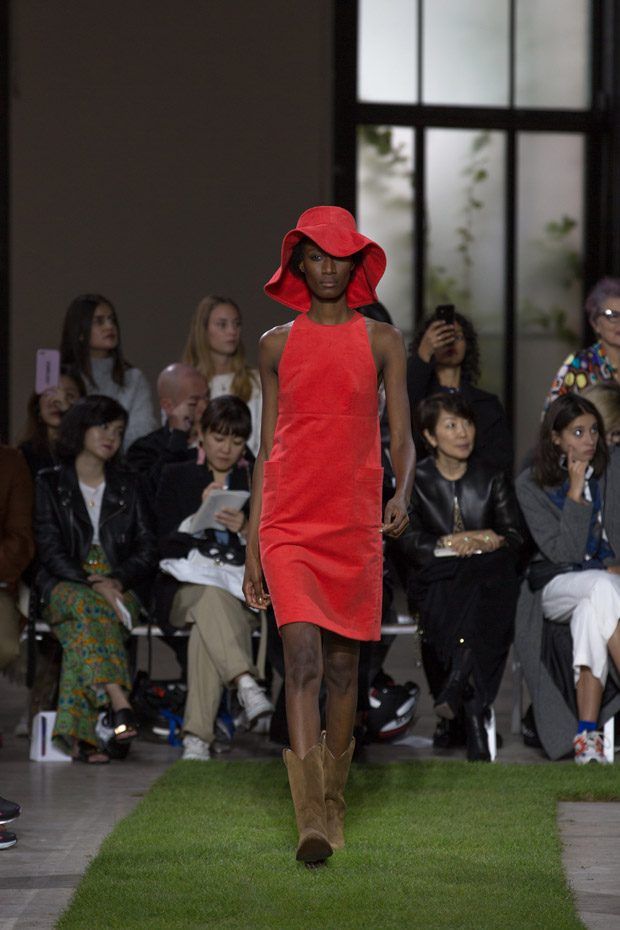 We love hearing from you, connect with us on Twitter, Instagram and Facebook.