Discover Mango's Fall Winter 2018.19 IV Committed Collection, inspired by the idea of the unity between the urban life and nature, made entirely of recycled wools and natural materials. Supermodel Saskia De Brauw is the star of Mango's fourth Committed capsule collection campaign captured at the "Aiguas Tortas" nature park.
"Chaotic city. The dynamism of the skyline. Neon lights. Skyscrapers. Breathe and start travelling. Look for the beauty of natural landscapes. A setting where the fundamental embodies the original roots between design and nature. The peace and serenity of landscapes are presented in our IV Committed capsule collection. Biodegradable and recycled fibres project clarity and balance into soft fabrics representing calm in airy silhouettes. In this collection, white, dark brown and aubergine hues are displayed in minimalist cuts creating fashion pieces. Enjoy nature to the fullest and slow down. Our future is said to be urban, but we are still connected to our roots."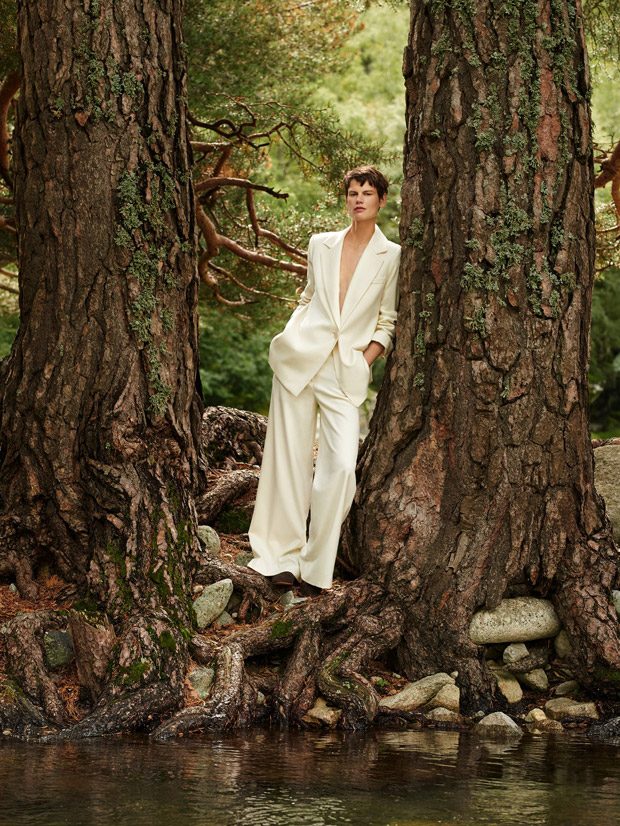 We love hearing from you, connect with us on Twitter, Instagram and Facebook.