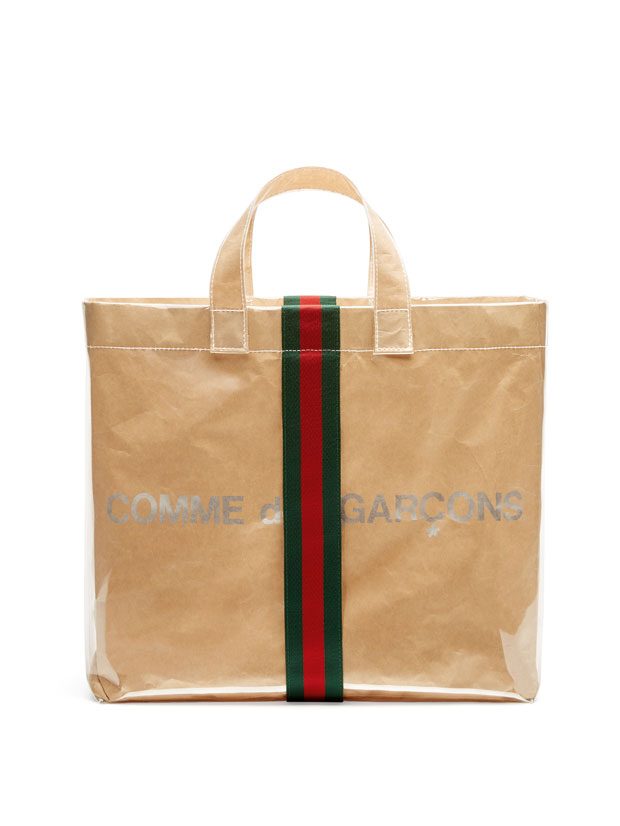 Gucci has collaborated with Comme des Garçons on a redesign of Japanese label's signature shopper bag. This unique piece combines codes from the two Houses, using craft brown paper featuring a distinctive plastic shell, personalised with a Gucci vertical green-red-green web stripe.
Comme des Garçons is of course known for its design-led minimal approach to fashion, while Gucci is recognised for its eclectic and decorative style. The two labels would not seem to be obvious bedfellows, and yet, driven by a desire to explore new creative possibilities, both Gucci's Creative Director Alessandro Michele and his counterpart at Comme des Garçons, founder Rei Kawakubo, have decided to experiment together. – from Gucci
The shopper will be launched in Japan on 23rd November through Comme des Garçons and Dover Street Market Ginza as a worldwide preview, and in Gucci Garden in Florence on 6th December.