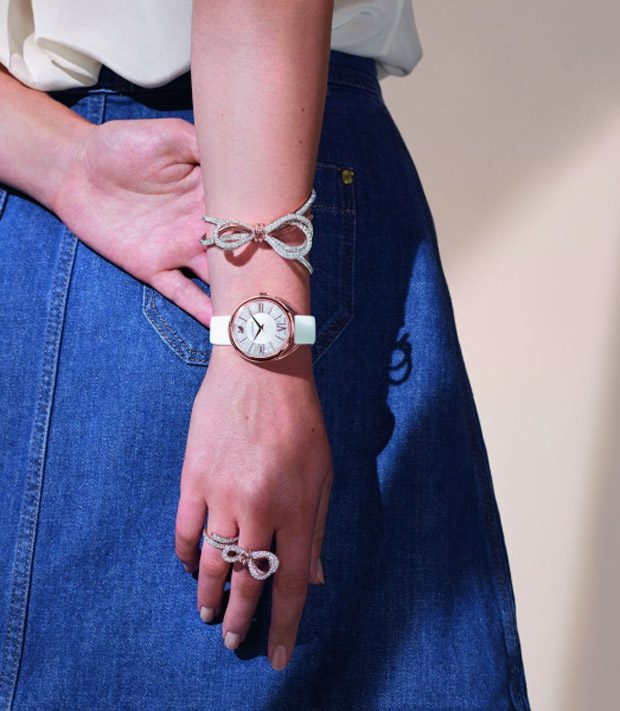 For Spring Summer 2019, Swarovski takes us on a journey to the Mediterranean Sea. The result is a blithe and colorful collection that captures joyful summer vibes. On tanned skin, these compelling creations evoke you to let go and enjoy life on the seaside, rather than in any urban jungle. These pieces are your perfect companions for new adventures, moments and memories. Due to their highly unique and diverse character, there is a perfect piece for every taste in this collection. Inspirations from the Mediterranean culture clearly shine through: its outgoing people, fascinating beliefs, ethnic patterns and its glamourous lifestyle mixed with hippie chic style played a central role in the creation of these stunning trinkets. When wearing these ornaments, you can sparkle brighter than the Mediterrean sun. Sophisticated, sensual, summery.
Continue below to read full review of Swarovski's SS19 collection by our Germany Contributor SUSSAN ZECK: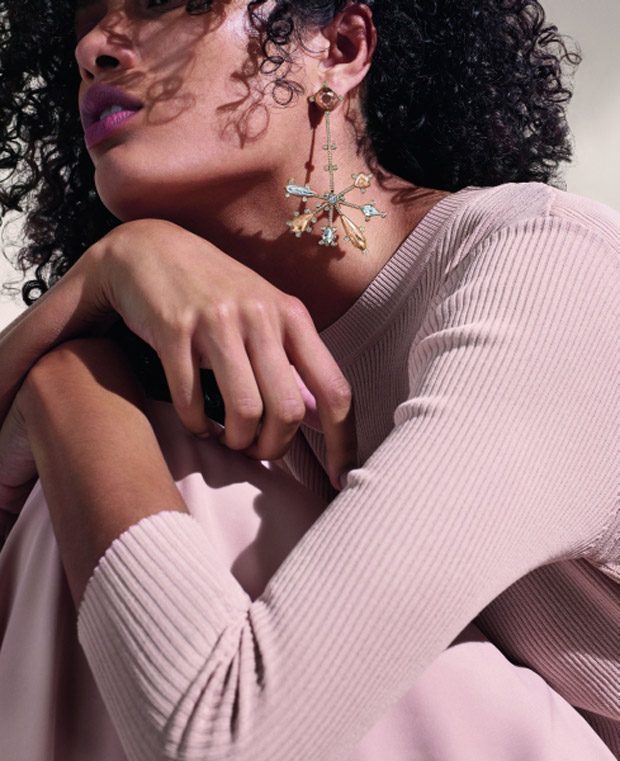 Apart of a wide range of classy pieces you can wear for any occassion, this collection also captivates us with a bunch of striking statement pieces. The Sunshine Collection is separated in diverse topics. One of our favourite ones is titled "Ancient treasures". The Lucky Goddess collection contains of many eye- catching talismans with ancient symbols. These symbols shall bring the wearer good luck and spiritual protection. For example the symbol of the eye we know from greek mythology that is always protecting the wearer. This symbol appears in form of heart- shaped earrings or, as a talisman symbol among many others on a big, chunky necklace. Other well- known talisman lucky symbols, for example the hand, star and horseshoe are also used in his collection. Some designs are so eye- catching and big that they will certainly underline the sparkle of thousand and one nights out when wearing them.
Golden Hour
As you may assume by the title of this collection, you can wear its trinklets from morning to evening. From sunrise to sunset- these trinklets make you stand out from any crowd. They contain studs for morning hours and gorgeous, glamorous drops for noon. The versatile Odyssea earrings are, without any doubt, the perfect partner for any summer look. Summertime, and the living is easy…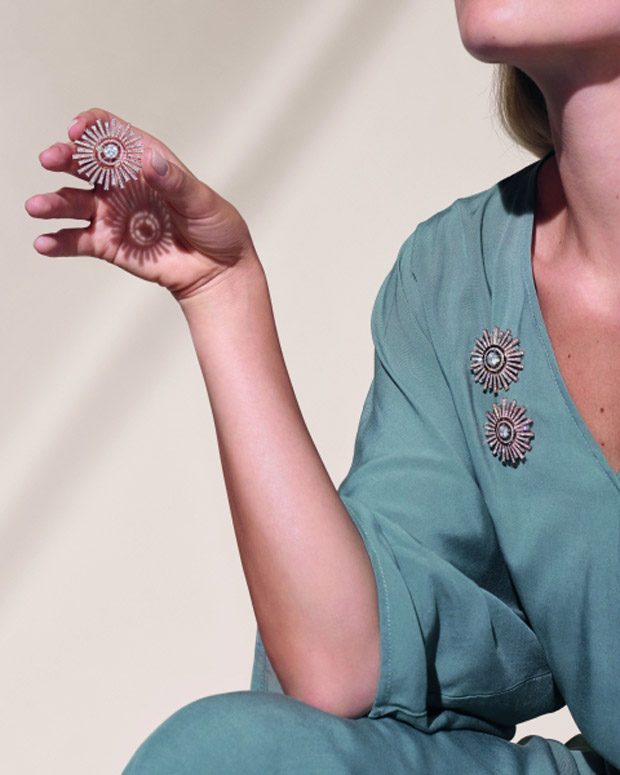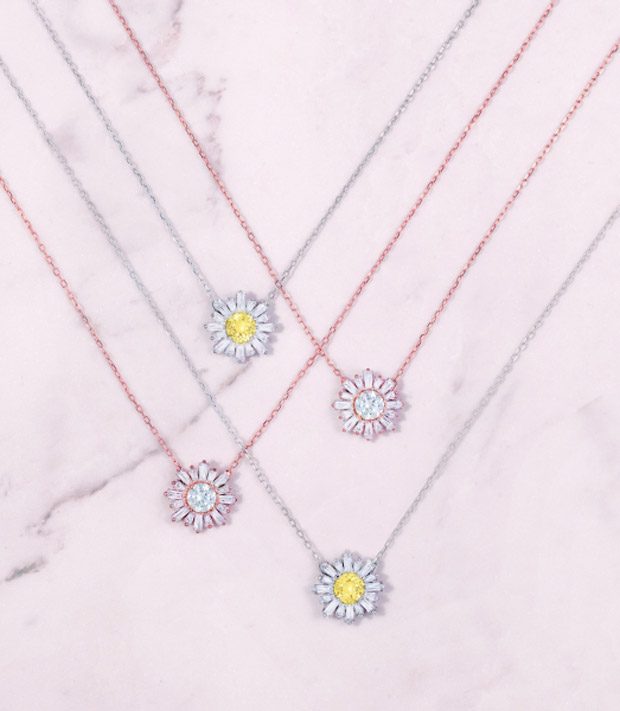 Solar deity
Like a momentary ray of sunshine that suffuses your room with light and warmth on a summer morning, these pieces of jewellery will warm your heart. Shape- wise, tapered baguettes play a central role in this collection. The brooch is used as a key piece that can be worn at any occassion. It is a welcome highlight for many looks. Reminding us of small suns, these awesome ornaments radiate positive energy, summer vibes and strength.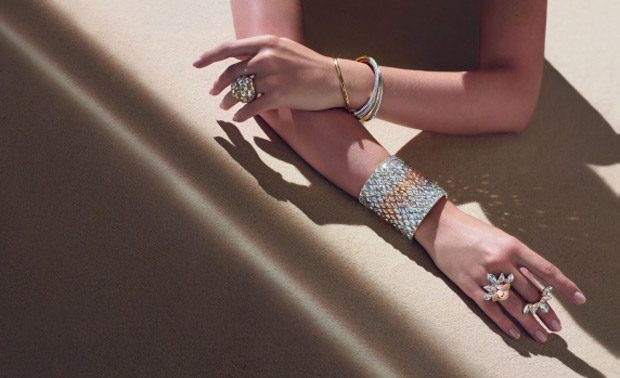 Embrace the bold
The inspiration for this seasons' stacked wrist goes back to the fortune tellers' obsessions for wrists. When wearing these glamorous bracelets, you may softly heart them tinkling. Bold shapes and a wide variety of Swarovski crystalls creates a very elegant yet unique look. But also the rings of this collection are kept big and eye- catching: this is your summer to sparkle and shine in style! Unique shapes and stone combinations make the rings of this collection highly desirable. Simply smooth!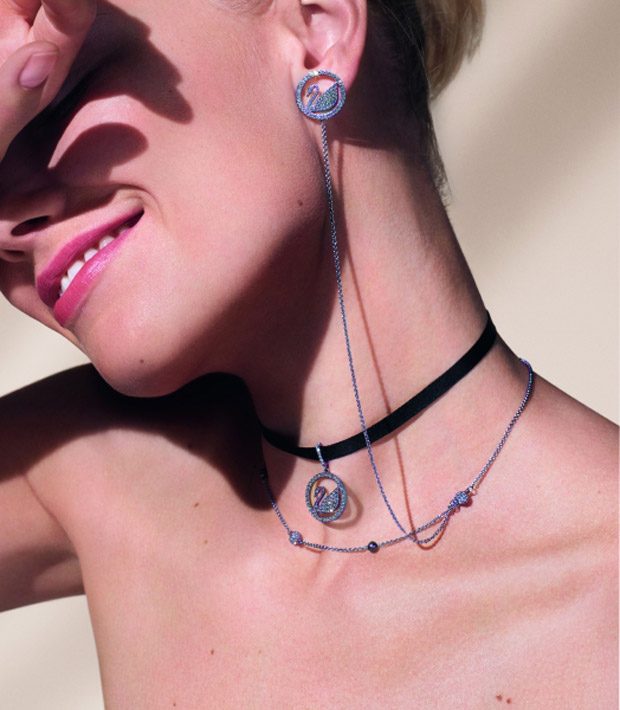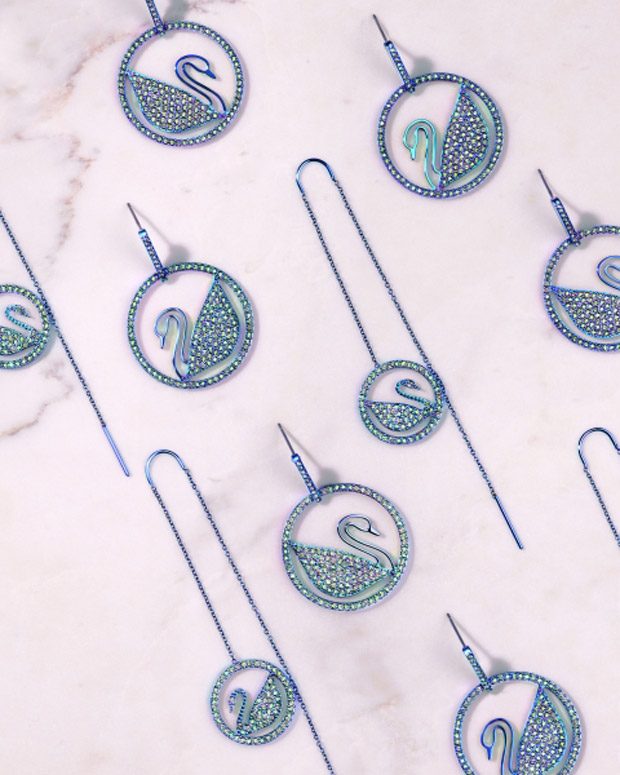 Hybrid jewellery
Swarovskis' iconic swan motif is interpreted in a very innovative way: the Pop Swan necklace/ earring fusion piece can perfectly paired together. The earring can be linked with the necklace and creates therefore a very unique look we have never witnessed in any other Swarovski collection before! Furthermore the Swan motif mysteriously sparkles in various turquoise nuances. Absolutely astonishing!

Rings in abundance
Ancient symbols, eye- popping colours, unique shapes- these gorgeous rings are waiting to guide you to your next cocktail party….from small sizes to over- sized, there is something for every taste in this captivating collection.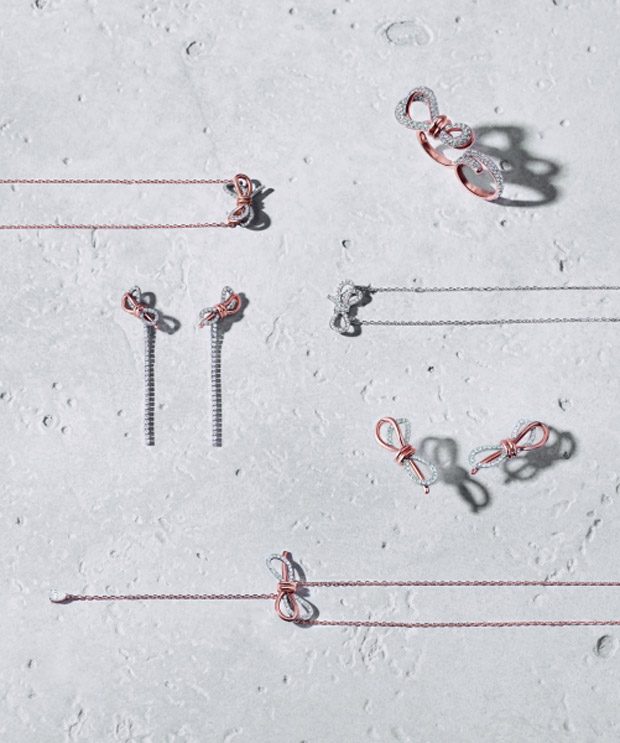 True lovers' knot
The bow motif, a symbol of love and eternal devotion, is interpreted in various ways: it can be found as motif on sundry necklaces, rings and earrings of this collection. These various ornaments can be, of course, perfectly paired together. If you're looking for a gift for your loved one, then this is the perfect choice.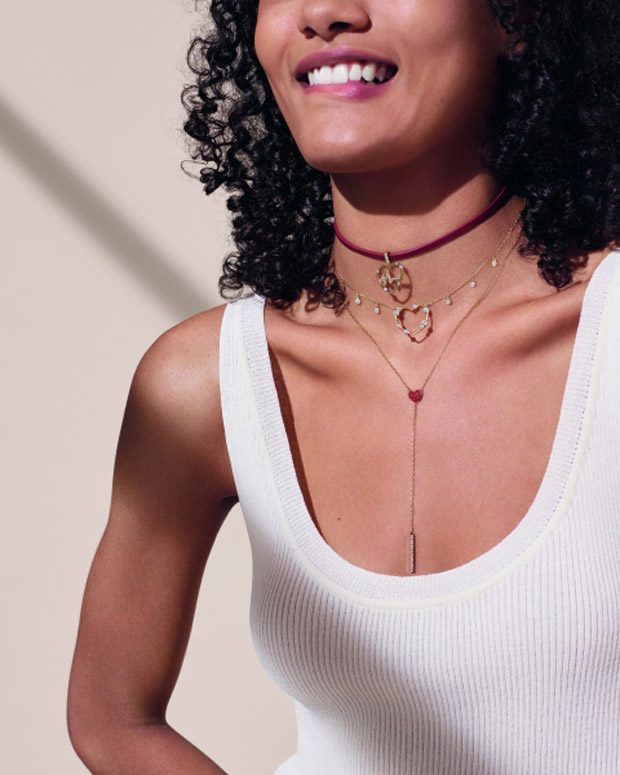 Inseparable two
All you need is love…and therefore this collections' ornaments symbolize heart beats. How romantic is that? For those who need more than just one heartbeat, we suggest creating a layered look with various pieces of this striking collection.
Picture Credit: Swarovski – www.swarovski.com
Review by Sussan Zeck for D'SCENE Magazine