The striking Billie at Elmer Olsen stars in My Presence is a Present story captured exclusively for DESIGN SCENE STYLE by fashion photographer Yugo Takahashi. Styling is work of Felicia Ann Ryan, assisted by Heather Loduca, with hair and makeup by beauty artist Vanessa Garland. Photo assistance by Michelle Davis.
For the session Billie is wearing selected pieces from Hendrixroe, Urban Outfitters, Biko, Topshop, Nine West, Blue Banana, Lelis, Hilary McMillan, H&M, Jessica Simpson, BCBG, Dalia, Highline Collective, and H.D. Lee. Discover more of the story below: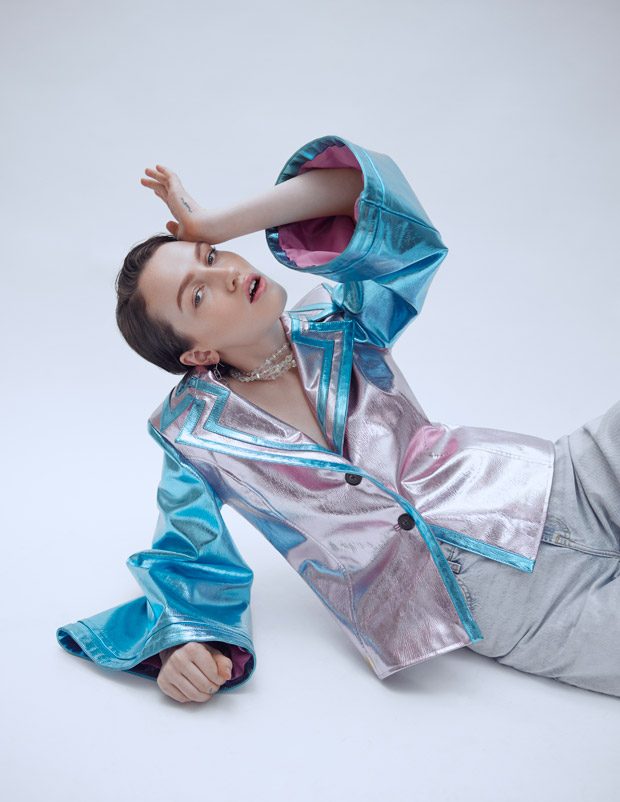 Hat: Blue Banana
Earrings: Biko
Scarf: Vintage
Top: Lelis
Skirt: Hilary McMillan
Jacket: Hendrixroe
Jacket: Hendrixroe
Jeans: Topshop
Necklace: Vintage
Earrings: H&M

Coat & Vest: Hendrixroe
Panties: Jessica Simpson
Tights: Topshop
Shoes: BCBG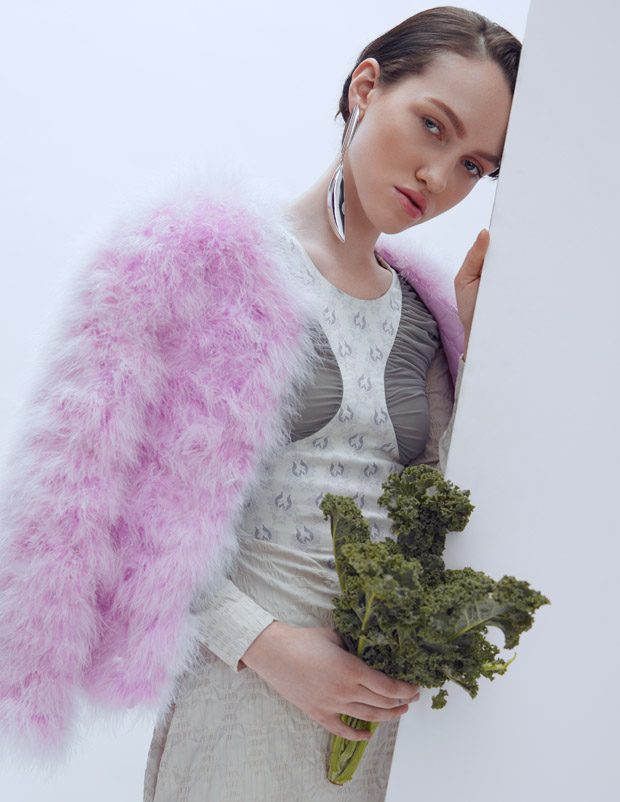 Dress: Andrew Majtenyi
Jacket: Hendrixroe
Earrings: Biko
Earrings: Biko
Necklaces: Vintage
Broach: Vintage
Suit: Hendrixroe
Bralette: Urban Outfitters
Socks: Topshop
Shoes: Nine West
Top: Dalia
Necklace & Earrings: Biko
Dress: Highline Collective
Belt: H.D. Lee
Hat: Blue Banana
Earrings: Biko
Scarf: Vintage
Top: Lelis
Photographer: Yugo Takahashi – www.yugotakahashi.com
Stylist: Felicia Ann Ryan
Hair & Makeup Artist: Vanessa Garland
Model: Billie at Elmer Olsen
Photography Assistant: Michelle Davis
Stylist Assistant: Heather Loduca
We love hearing from you, connect with us on Twitter, Instagram and Facebook.