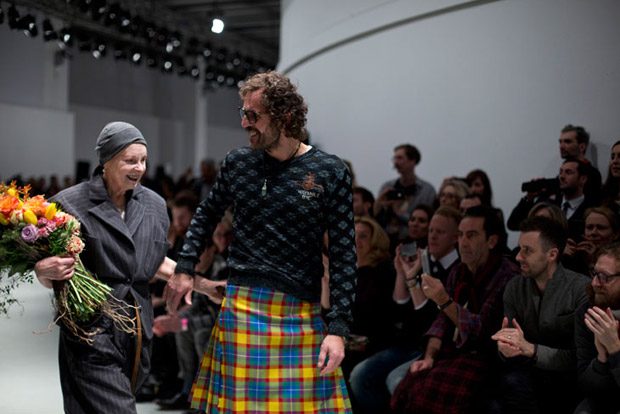 Fashion designer and activist Dame Vivienne Westwood will be honoured with the Swarovski Award for Positive Change at The Fashion Awards 2018 by The British Fashion Council in partnership with Swarovski on Monday, 10th December at the Royal Albert Hall in London. Dame Vivienne Westwood will receive award for her incredible contribution to the fashion industry as well as for her involvement in making a global change for the benefit of the environment.
The Swarovski Award for Positive Change recognises and celebrates individuals who have made a positive impact on society, the environment or both, and forms part of Swarovski's efforts to promote a more sustainable future for us all. Previous recipients include Franca Sozzani (2016) and Maria Grazia Chiuri (2017).
"With this special award, Dame Vivienne Westwood will be recognised for being a campaigner for change throughout her career. She has led the way championing humanitarian and environmental issues, and her contribution to British fashion, make her one of the most respected designers in the fashion industry and a great inspiration to us all. Her most recent campaign has led more businesses in the fashion industry in the UK to 'Switch to Green Energy' and she continues to inspire many more to do the same" – Caroline Rush, Chief Executive British Fashion Council.
Photo © Maud Maillard for Design Scene