As the first show during Mercedes-Benz Fashion Week Berlin, German traditional brand Bogner showed its Fall/Winter 2019/20 collection "Alpine Clubbing". This collection covers both mens-, and womenswear looks. The show started with a striking visual show featuring impressions from Willy Bogners' movie "Fire & Ice" movie (1986). For the first time, the label, that is renowned for its winter sports fashion, showed a collection that contained only fake- fur pieces. Being significant for this collection is its sporty yet endlessly elegant, even slightly glamorous, approach. Thus, it can be understood as the perfect addition to your winter wardrobe for your next trip to St. Moritz: for that purpose, you need a collection that is both suitable for sporty activities during the day, but also for going out to glamorous dinners and fancy clubs. This line comprises it all.
Continue below to read full review of Bogner's AW19.20 collection by our Germany Contributor SUSSAN ZECK: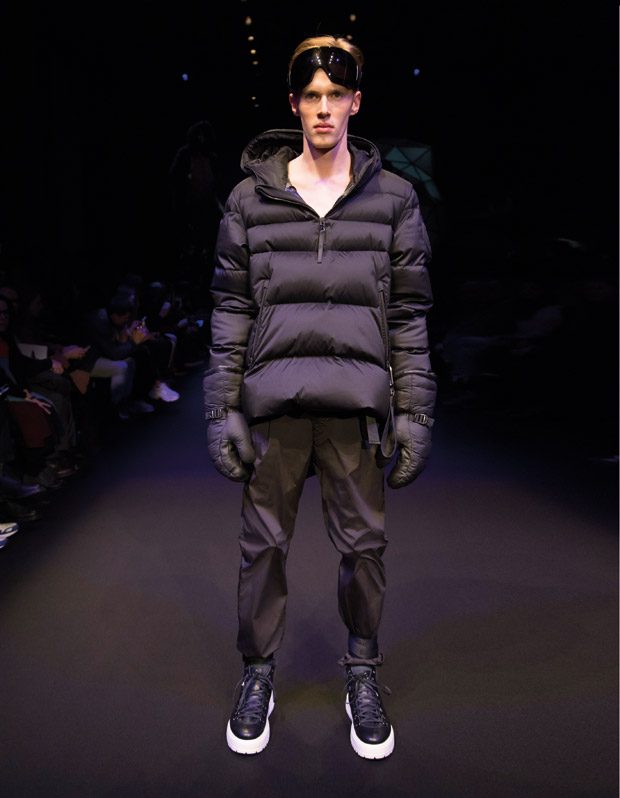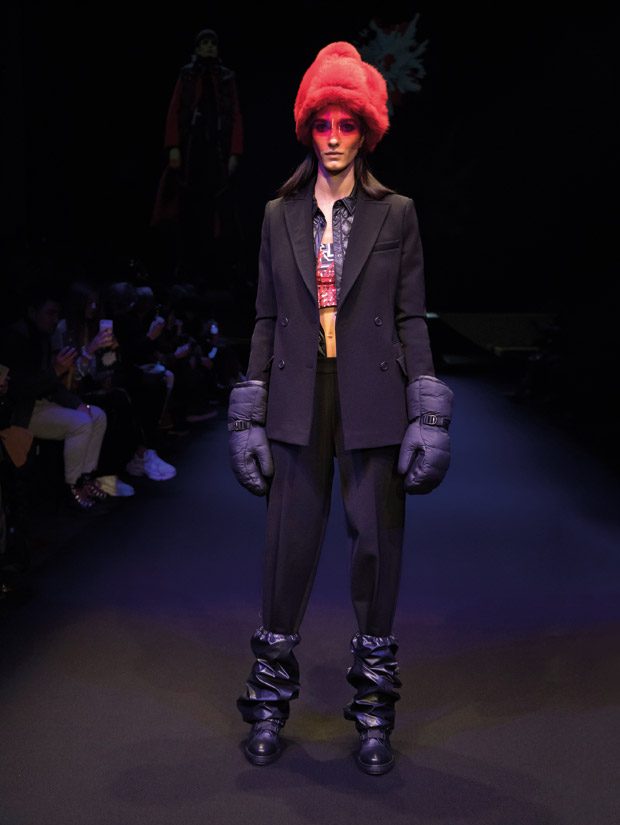 In addition to a range of very practical, wearable pieces such as warm puffer jackets, visors, headphones and over- knee moonboots give the looks an extra- cool approach. With its bold colours and unusual pattern mixes, "Alpine Clubbing" is a highly refreshing, young collection. Inspiring to observe: the brands' signature is shown in many ways, for instance on caps, tops, moonboots, sleeves and sweaters. The range of colours consists of a bunch of eye- popping nuances, such as chartreuse, lemon, tomatoe and azure. Certain classy, timeless tones round off the outfits, for example night black, olive and sheer white. All pieces of this collection can be combined incredibly well, so you can pick your favourites and snuggle down in them during cold winter days.
The pattern choice is expressive, ranging from the labels' signature prints to camouflage motifs. The order is very individual and stays in mind. However a plenty of timeless outfits are presented as well, for instance a night black business suit. You might pick that one for any of your business meetings.
With "Alpine Clubbing", Bogner stayed true to its significant style but added a wide range of innovative ideas and visions. It is the perfect collection for those who want to dress comfortable yet stylish during cold winter days.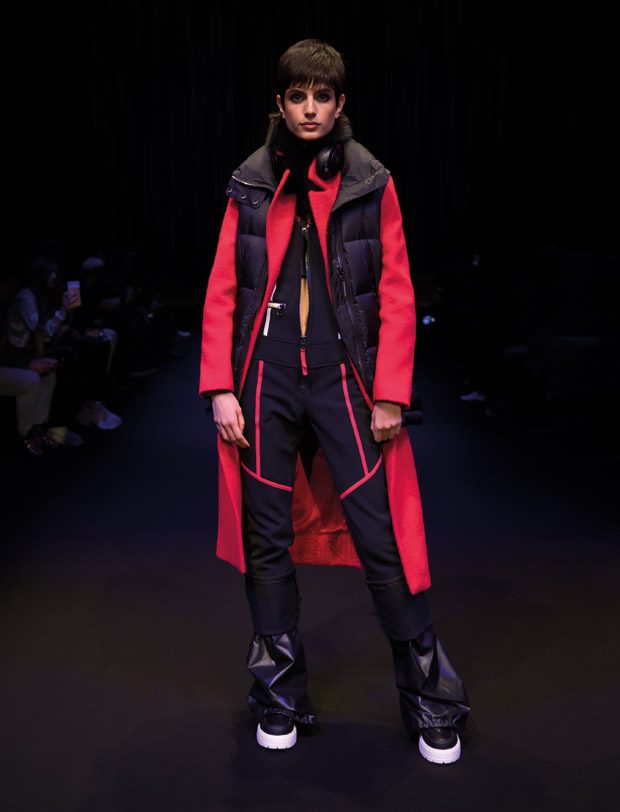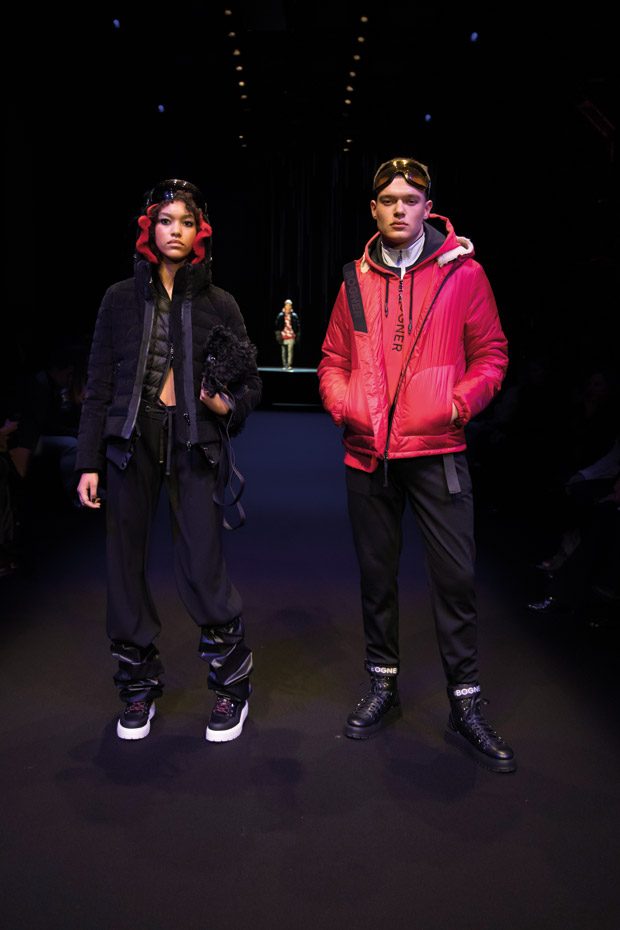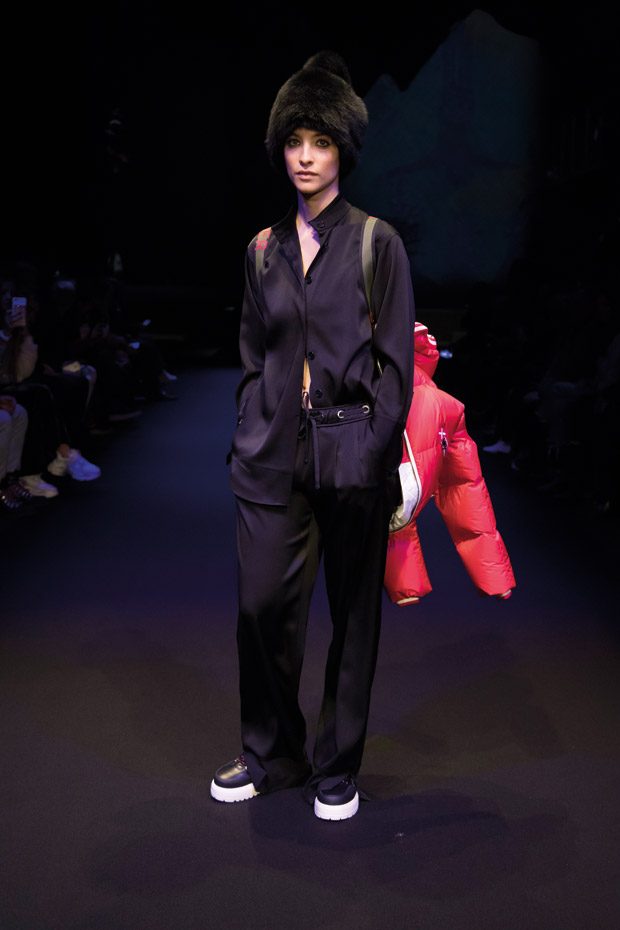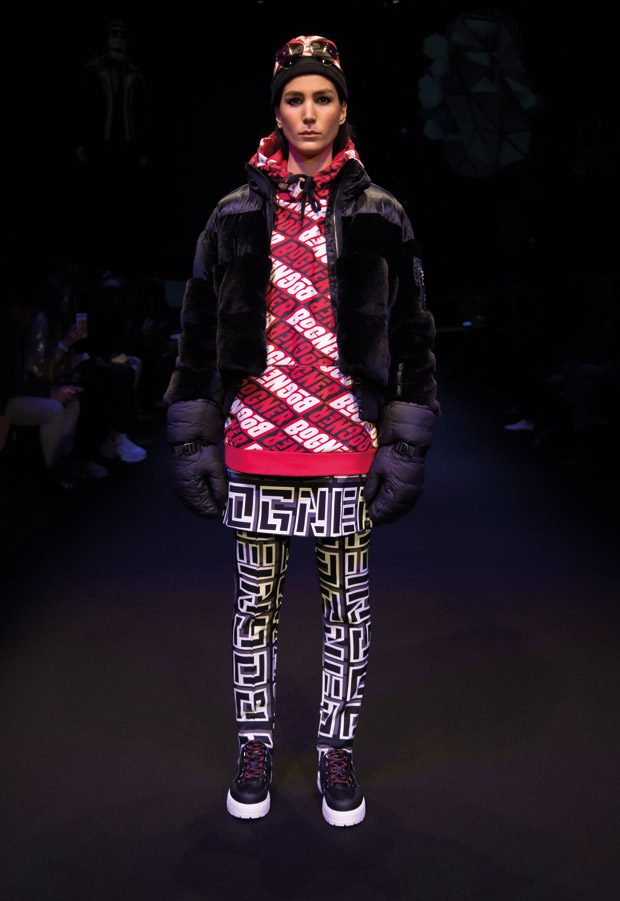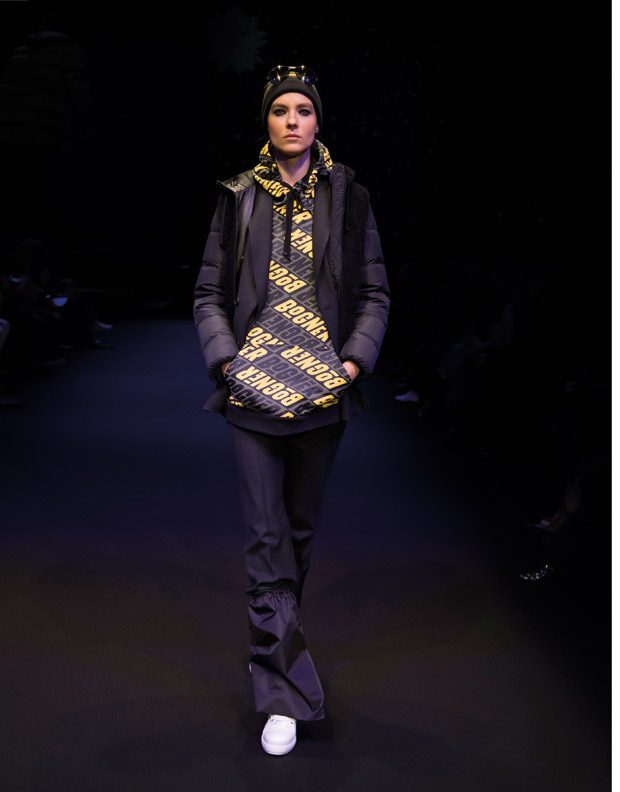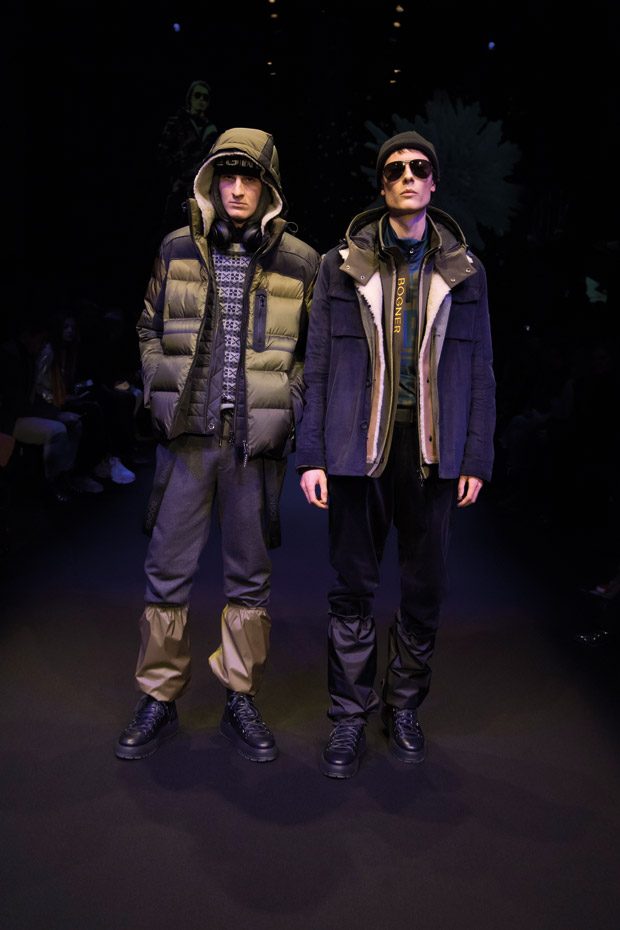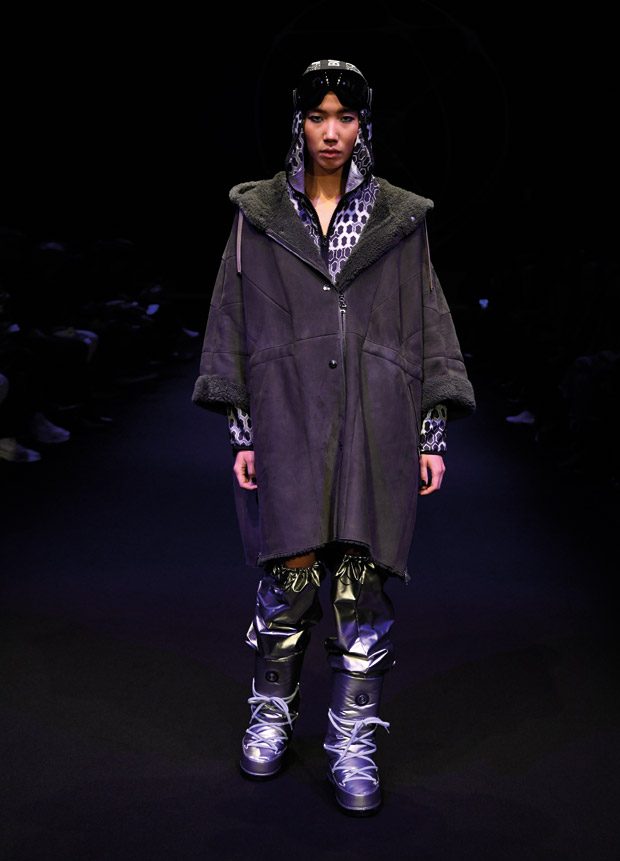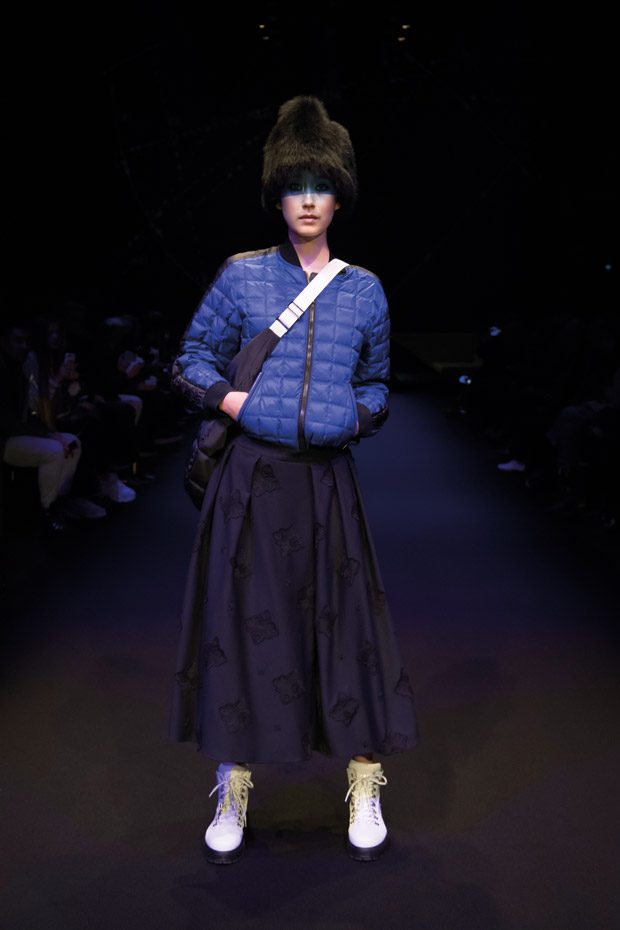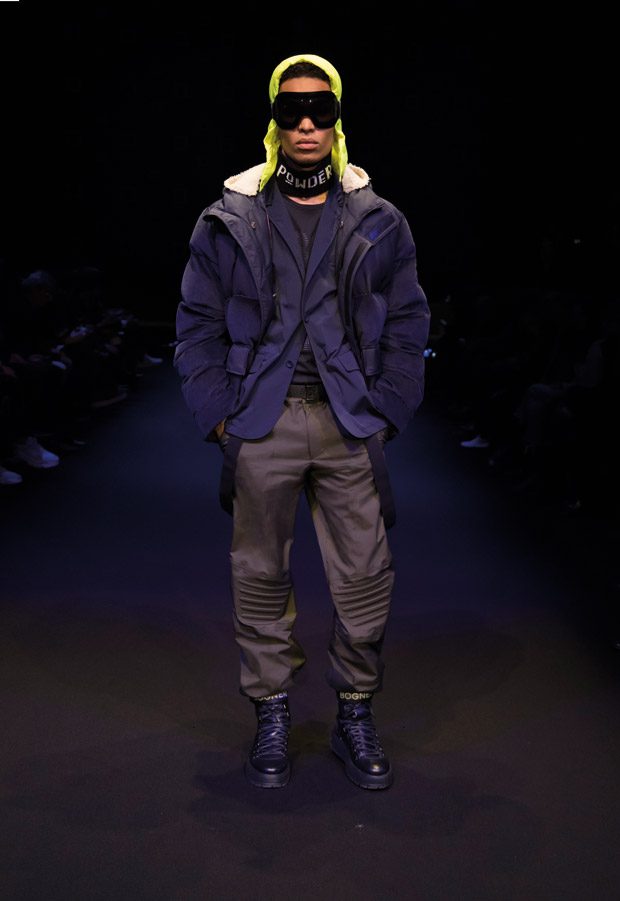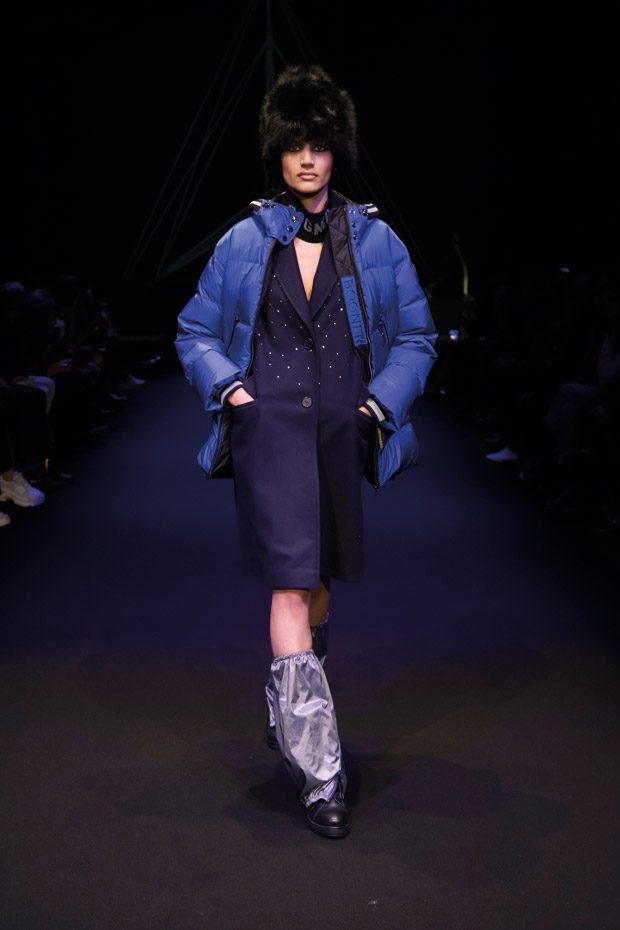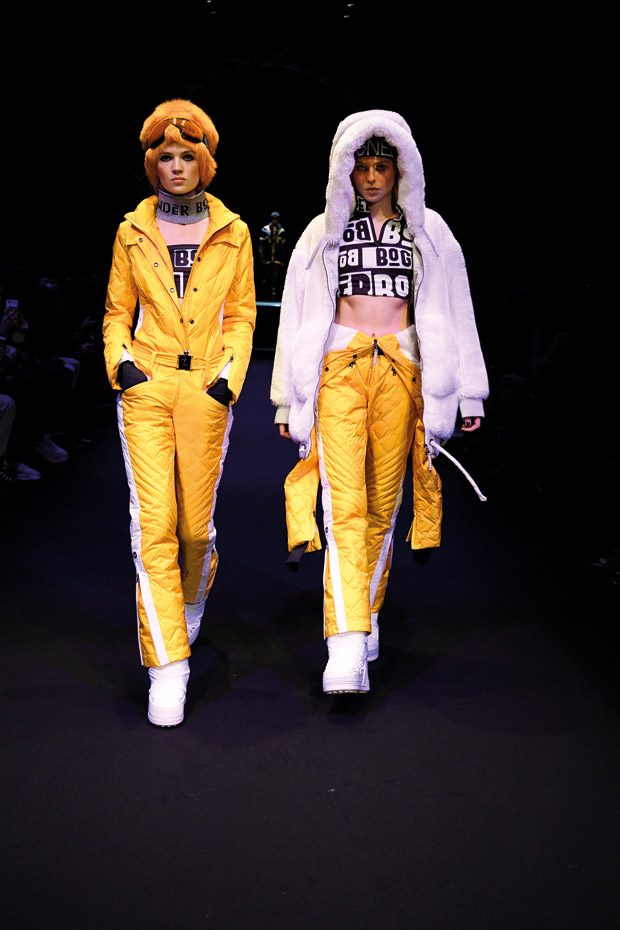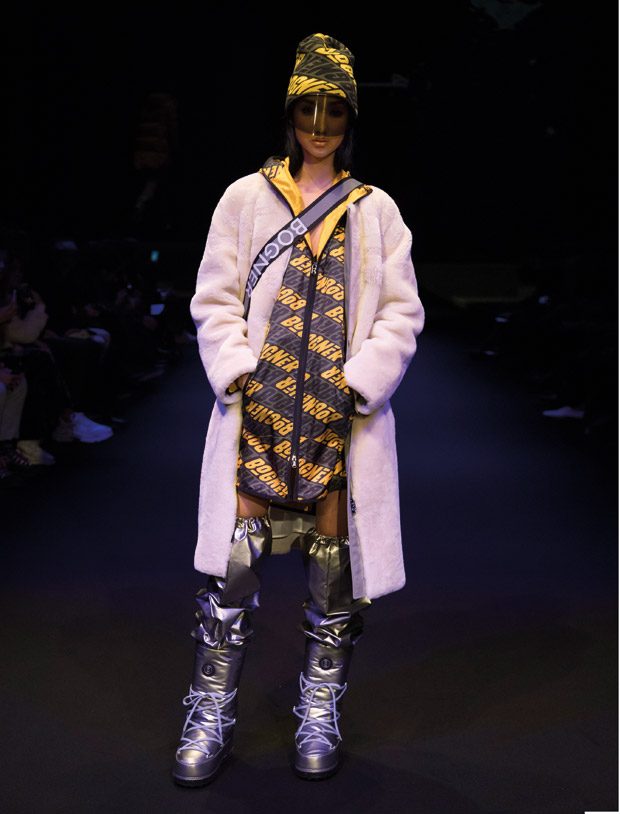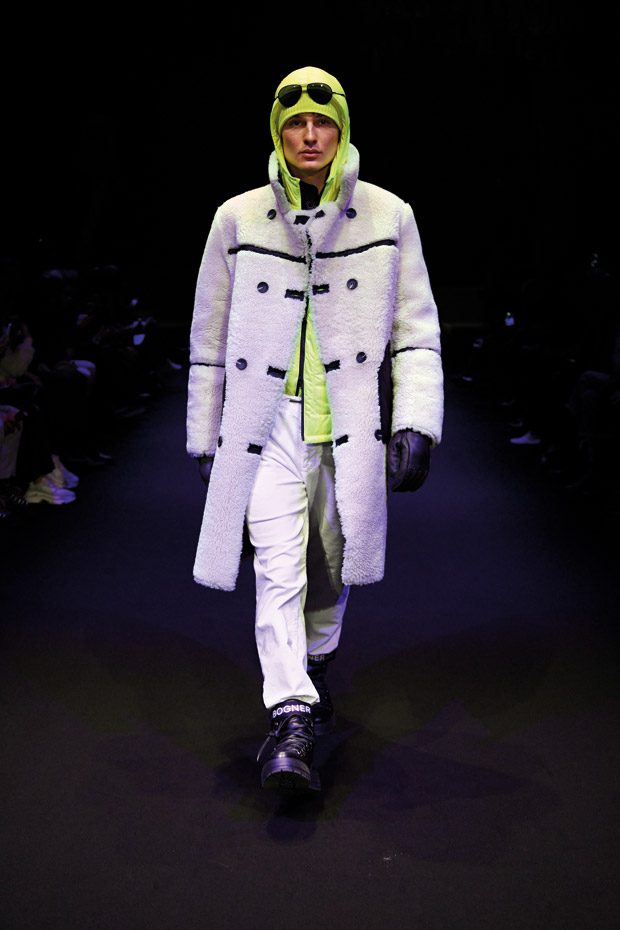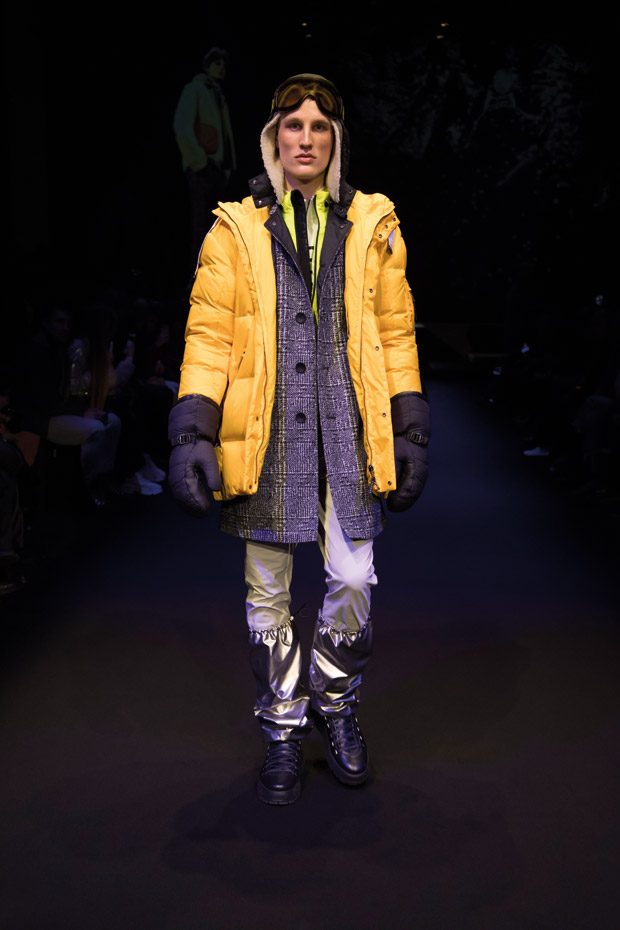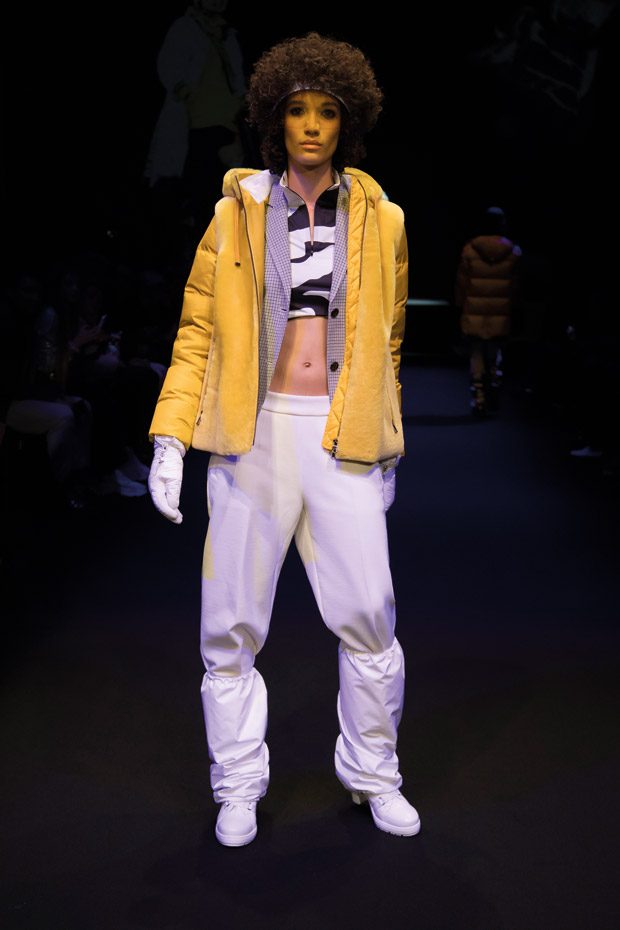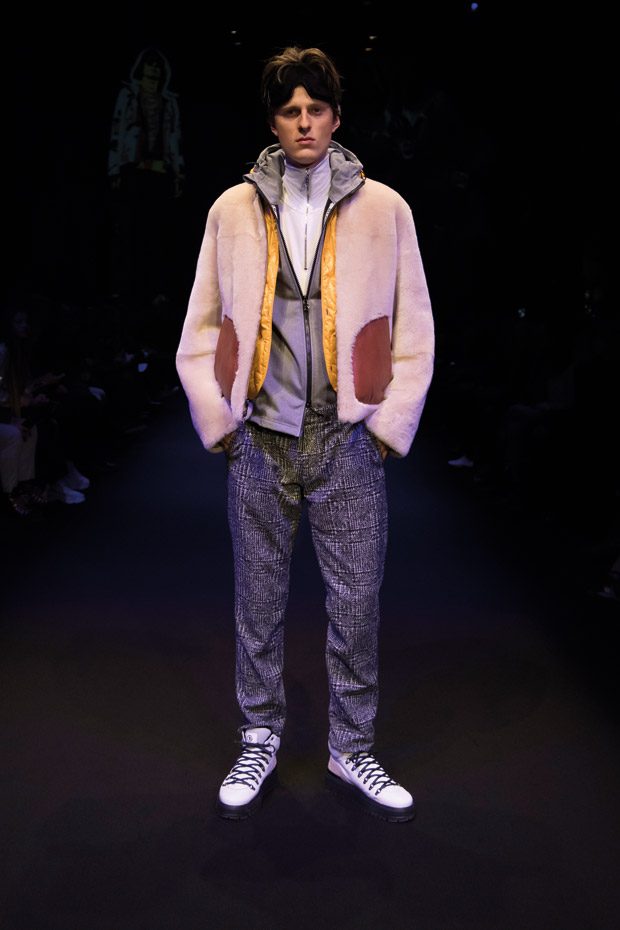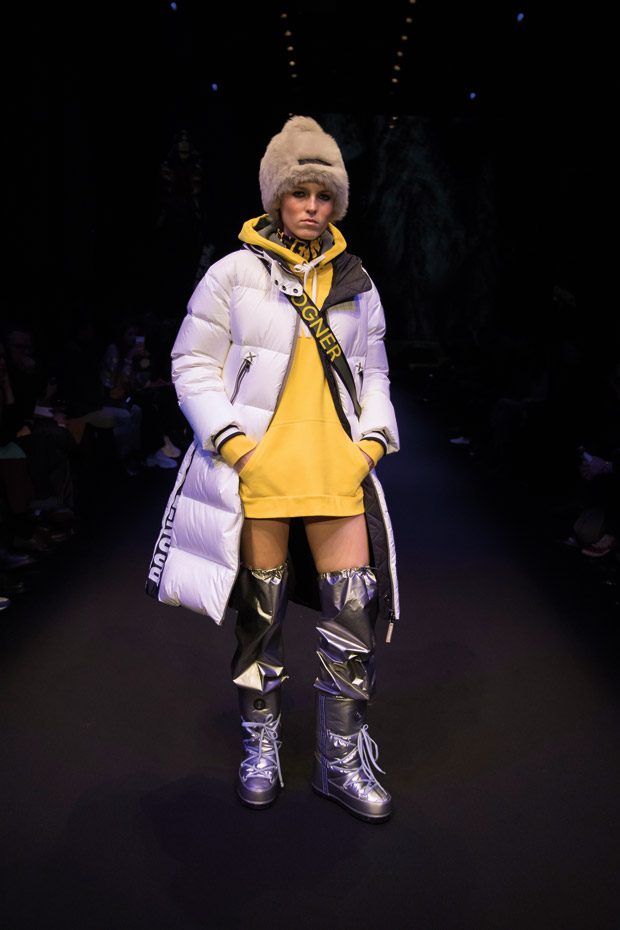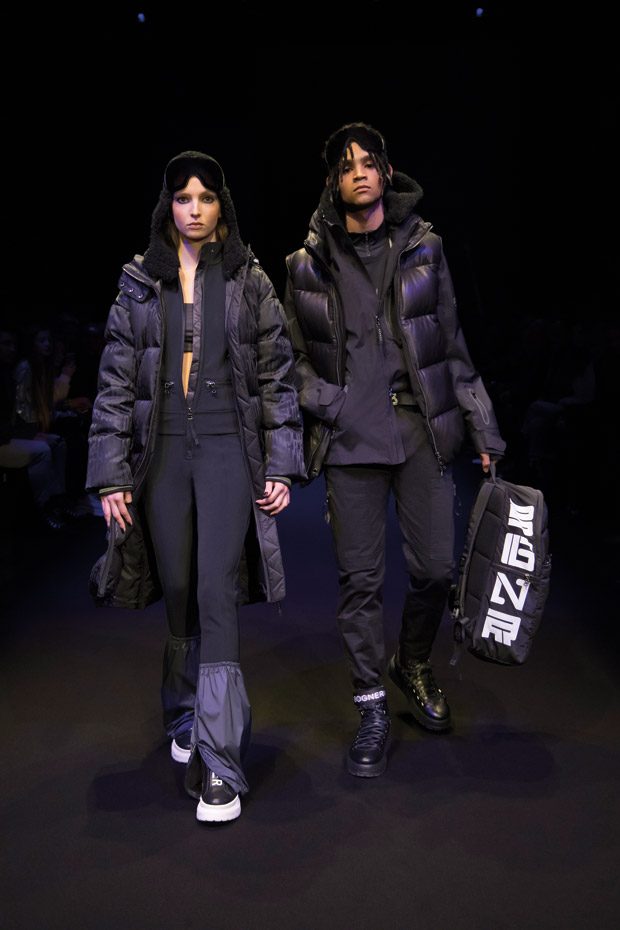 Picture Credit: Bogner – www.bogner.com
Review by Sussan Zeck for D'SCENE Magazine