Discover C2H4's Fall Winter 2019.20 FM-2030 CASE #R000 collection, inspired by trans-humanism philosopher and futurist FM-2030 (F.M. Esfandiary), presented on January 6th, during the ongoing London Fashion Week Men's. The collection explores a hypothetical universe of year 2030 – the Post Human Era. Starting this season C2H4 is adopting "See-Now-Buy-Now" model by using "Case #" for every collection / season instead of Spring/Summer or Fall/Winter.
"In this era, human's consciousness can be uploaded to servers and technology advances give possibility to the human immorality. To prevent lacking of life motivation and to push the civilisation forward, the higher authorities demands new principle that a countdown of Lifetime will be installed on everyone initialised at birth. As time can be purchased as a commodity, and the wealthy inequality is getting wider, this circumstance forces Time to become the new Currency. When time is out people won't die, they just get their memory erased, which is new definition of "death".
People live to avoid devastation of their Lifetime & memory. At this point, a new social order is formed since social class is re-defined by the time left on everyone.
"C2H4® Human Data Storage Corporation" is a hypothetical company in Post Human Era, providing all human data related services like Human Memory Upload and Backup, One-step Intelligence Transformation and Implant that can be classified and boosted to any human condition. Pioneered in this territory, C2H4® concerns how technology will impact the societal and moral manners, more than just technology itself.
Look into the Mysterious 2030 from 20th Century (The Collection). The collection is a cumulation of futuristic patterns and embellishments with a "FM-2030" motif referenced throughout, illustrating how the manipulation of technology, old and new, has bred a cutting-edge sartorial language in techniques and materials."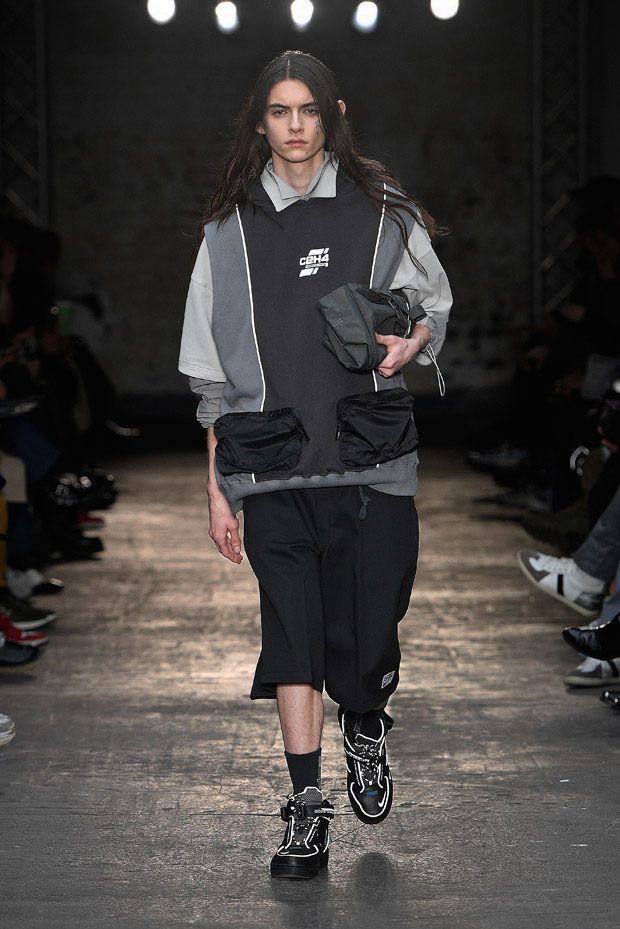 Photography by Helle Moos
We love hearing from you, connect with us on Twitter, Instagram and Facebook.