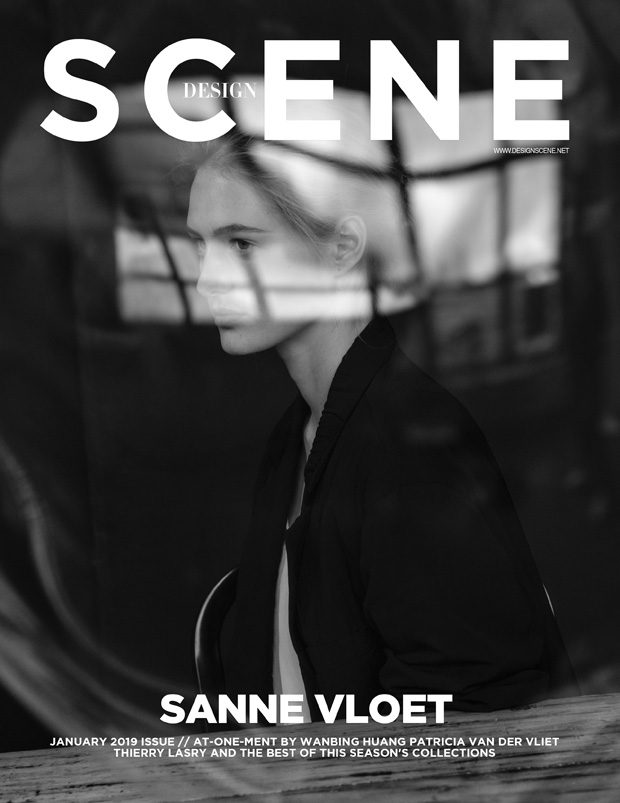 For DESIGN SCENE Magazine January 2019 issue top model SANNE VLOET sits down for an exclusive interview with Contributing Writer  Collen Demerez to talk about conquering social media, unforgettable runway moments and the importance of health and wellness. Discover the interview and more from her DESIGN SCENE cover shoot by Fashion Photographer JUANKR – out now in PRINT & DIGITAL  – get your copy in our store.
Sanne wearing DIOR for the cover of DESIGN SCENE January 2019 issue
Social media has revived the model craze in a way we hadn't really seen since we stepped out of the 90s. Models today are gaining worldwide fame like nothing we've ever seen before with new platforms giving them infinite ways to expand their fanbase. All this can be said for Ralph Lauren campaign and Youtuber Sanne Violet. Since she stepped on the fashion scene Sanne has become one of the most prominent faces in fashion, working with brands such as Chanel, Tom Ford, Victoria's Secret, Giorgio Armani and Ralph Lauren to name a few, even being named one of the lucrative 'Money Girls' by Models.com. Sanne has also appeared on covers for magazines Elle, Marie Clare and Harpers Bazaar. With her love for making content on wellness and the life of modelling, Sanne garnered close to half a million subscribers on her YouTube channel and has now over 350k followers on her Instagram page. With such an impressive resume and a talent for making quality content Sanne has both the fashion world and the social media world spellbound by her beauty and generous personality. We sat down for an interview with her to reflect on all she's done and talk about her plans for the future.
Discover more from our shoot with Sanne and her interview for DESIGN SCENE Magazine January 2019 issue: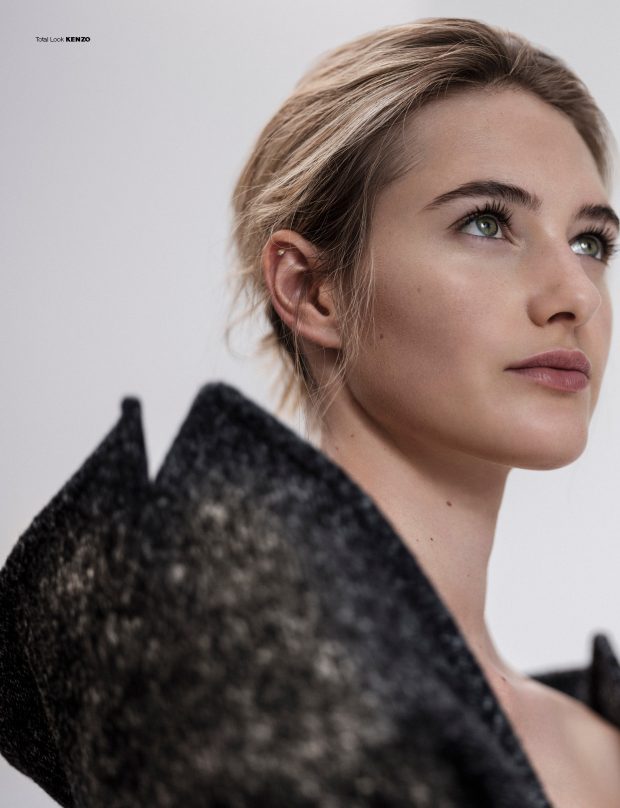 How long have you been modelling?
I started modelling after I finished high school about five years ago. Wow it's been a long time! I haven't thought about how long I have been modelling for in a while… Time does fly.
I heard you never envisioned modelling as a career for yourself. What convinced you to start modelling and what had you thought your career would be?
When I started working full time I always had it in my mind to go back to university if I didn't like it or things didn't work out. And yet here we are five (5) years later. I had no expectations, so I thought to myself, "If this works out, great!  And if it doesn't… I have a plenty of other goals and dreams."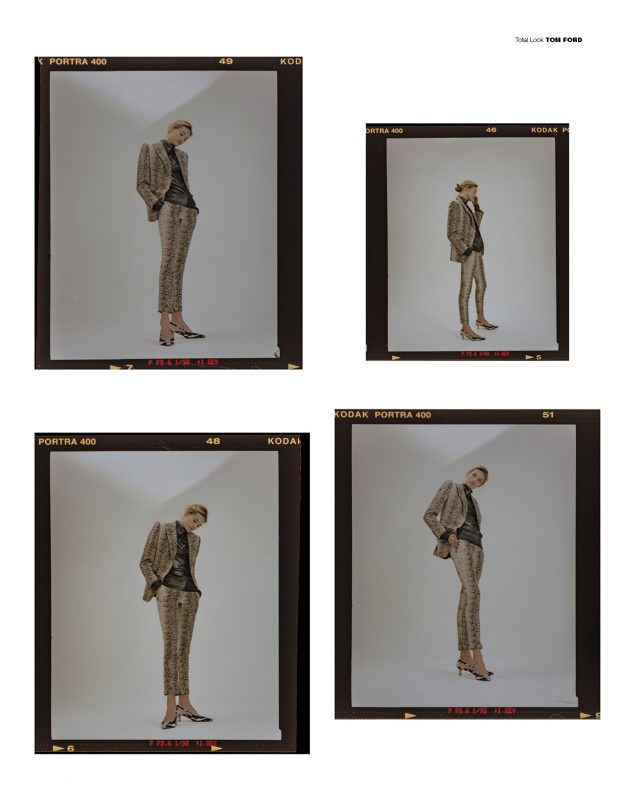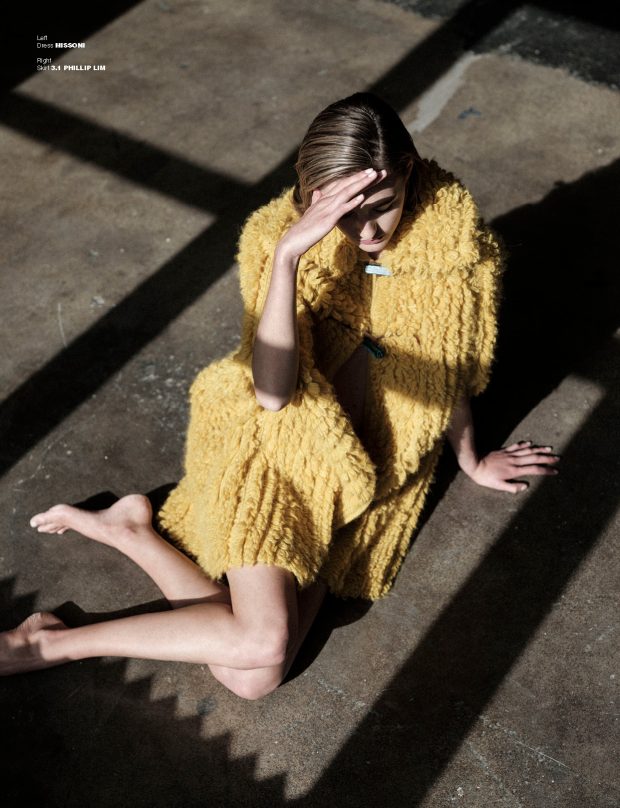 Coming from the Netherlands and growing up in the country, was it an easy adjustment moving to a big fast-paced city like New York?
There were definitely things I had to get used to. I am originally from the country side of Holland, where it is quiet and peaceful. New York is the exact opposite with honking horns, traffic, bright lights, and everyone hustling everyday. I have always felt at home in big cities and I love traveling so when I arrived in NYC I knew I would love it! I remember calling my family after my first week here and told them I was going to move to New York… and I've been here ever since.
Models.com ranked you on the very elite list "Money Girls", how do you feel about being one of the most bankable models in the industry right now?
Oh wow! I didn't know this. I'm not sure how accurate this is, but it's cool to hear that my name is on any list. There are so many great models who have had amazing careers, I'm just glad I've been able to experience all that I have.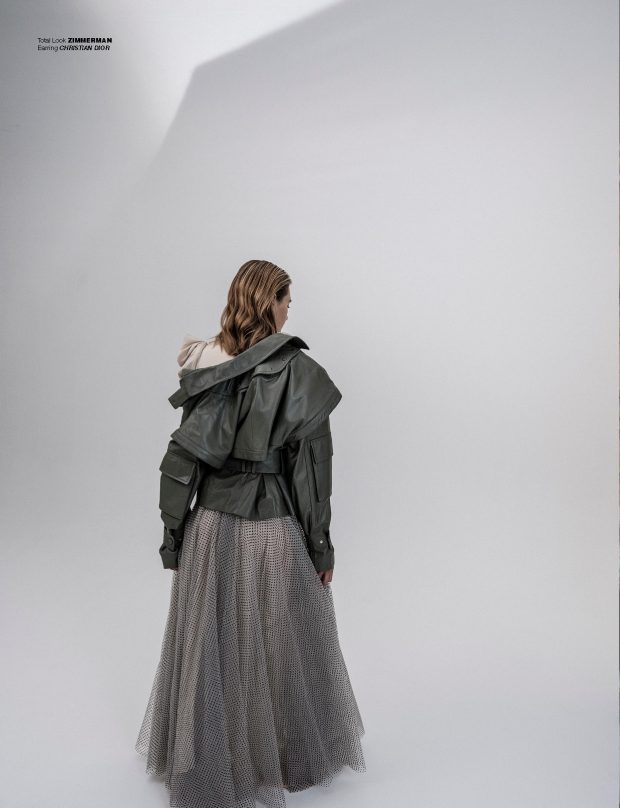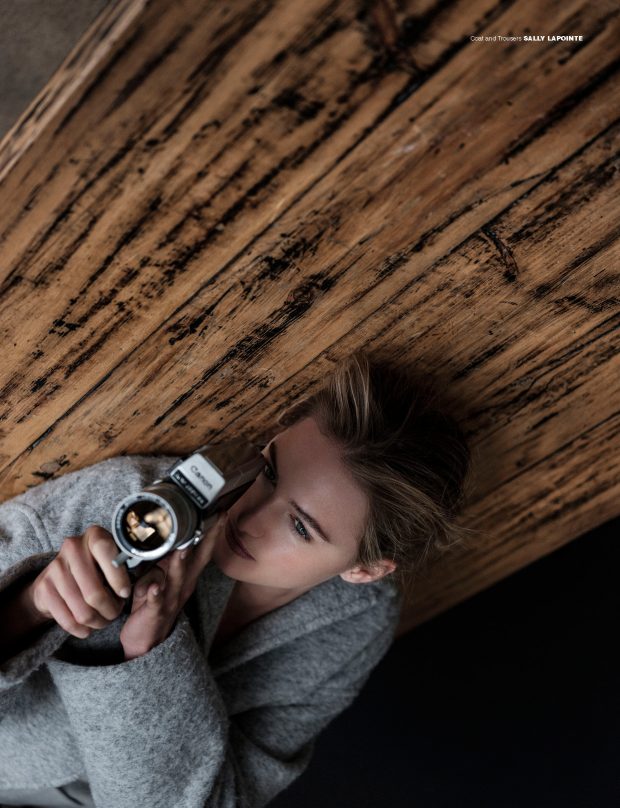 You've worked for VS, Ralph Lauren, Tom Ford, Chanel and shot covers for the likes of Harper's Bazaar and Elle but what would you say has been the biggest highlight in your career so far?
I think my biggest highlight was walking the Victoria Secret Fashion Show in Paris in 2015. It was my first time walking for VS, which you can imagine was extremely exciting, and a little terrifying at the same time. It was such an honor to work so closely with all the girls and I'll be forever grateful to everyone involved for that experience. Another experience that stands out to me was shooting a Fall/Winter campaign for Ralph Lauren in Finland. We were in the most amazing place and it felt like we were shooting in a winter wonderland.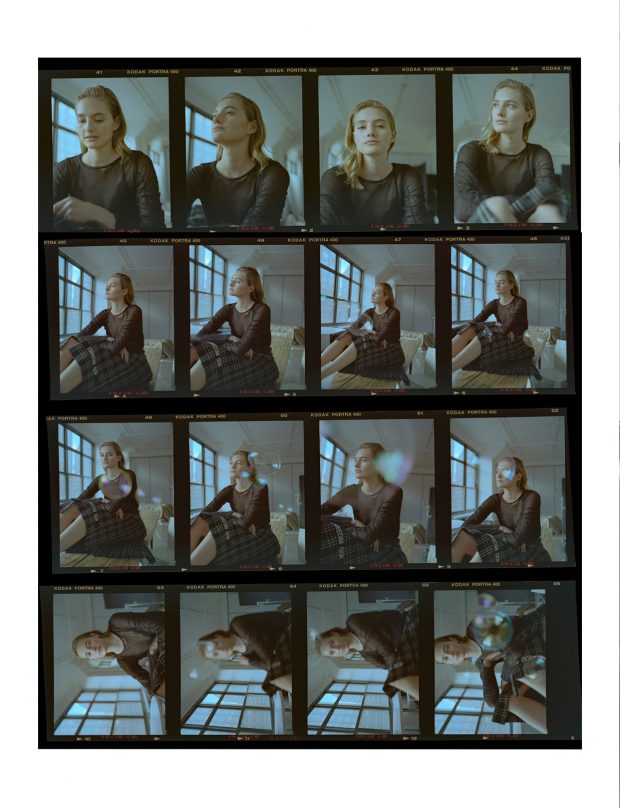 Your YouTube channel has now got over 400k subscribers and growing. Why did you start making videos and did you ever expect to become so popular on it?
I thought it would be fun to make some videos of my experiences as a model, my travels, and some fun vlogs. I never thought it would be something that so many people would want to watch. When I started I shared some backstage videos and it was fun to share what goes on behind the scenes to make shoots or even how fashion shows happen. Once I started making videos I was inspired to share some healthy recipes and how I incorporate wellness into my beauty and skincare routines. Ultimately, I wanted to use my voice to introduce and hopefully motivate others toward living a healthy & happy lifestyle.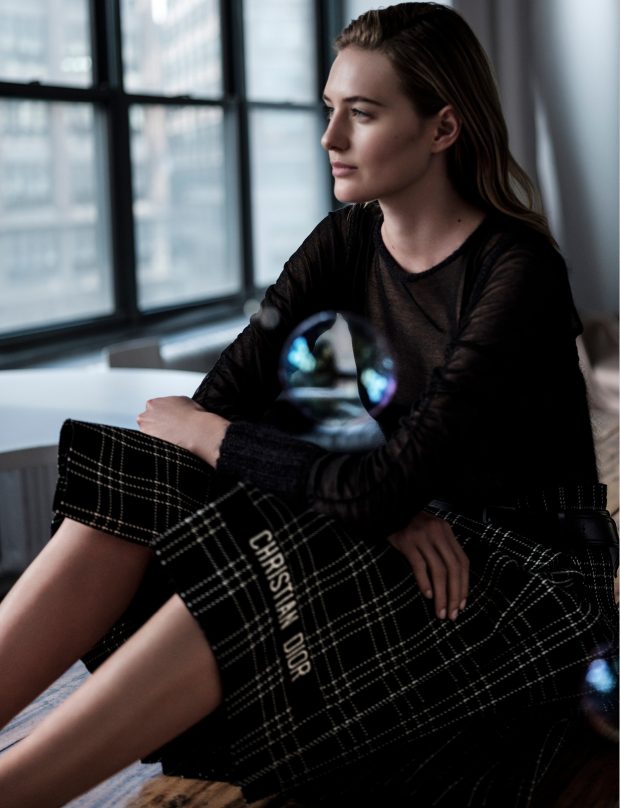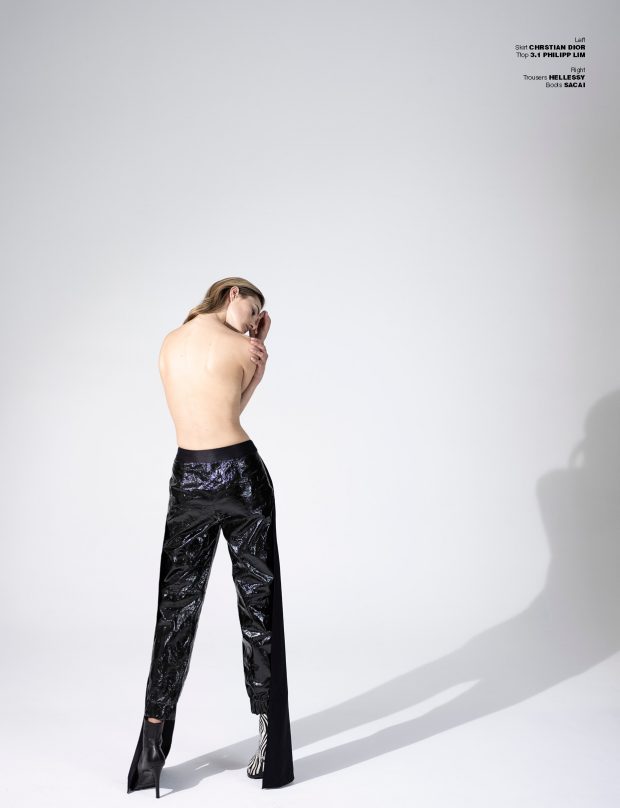 What caused you to focus mainly on "wellness" and "health" with your content on YT? Where do you find inspiration for your videos?
Wellness and Health are two topics I am very passionate about. Taking care of your mind, body, and spirit is very important and I think everyone should prioritize their well-being. By sharing my love for health and wellness I hoped that maybe I could help people discover how closely connected your health is to what you do, what you eat, and how you treat your body. A lot of people shared their struggles with me so I decided to build a community on my page that was there to support everyone to take their first step towards living a healthier life. If you take care of yourself, educate yourself on what is in the products you use, and surround yourself with positive like-minded people, balance is within reach.
YouTube became a great platform for me to share a little more about myself, my daily routines, and little tips that I've discovered along the way. I have had so much fun doing it I've actually made it a priority to spend time thinking of new ideas and filming new video content. The aspect of this platform that excites me the most is that I get to be creative on both sides of the camera and I've really fallen in love with the creative aspects of video.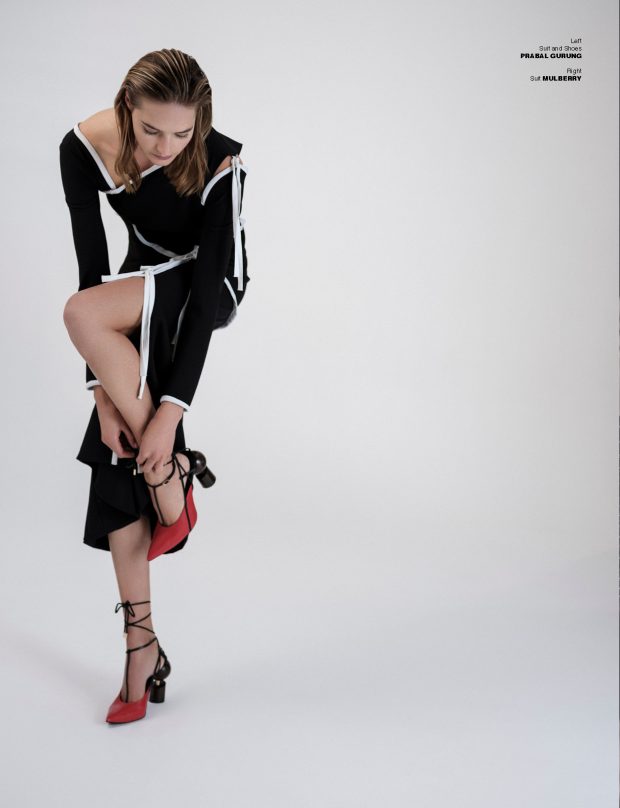 Since you're very in touch with your health and well-being, what would you say has been your main sources of wellness and health?
I grew up in the country side where we had home grown fresh vegetables almost every day. The experience of eating fresh home cooked meals at such a young age helped instil positive eating habits which I have been able to carry forward in my life. Prior to working in fashion I was pursuing competitive acrobatics which required discipline, strenuous physical activity, and a healthy body, so I grew up living the lifestyle.
After moving to a bigger city, I started to notice in my late teens and early 20's that so many people struggled with this, and that is why I took a closer look. My main source of wellness comes from a healthy mind and having an understanding that there isn't just one way to living a healthier life. We all have our own personal preferences on workouts, for example I don't enjoy running so instead I do Pilates. With my food I try to cook my own meals so that I know what kind of ingredients are going into my body, and I find fresh home cooked food to be the most delicious.
What is your top beauty secret?
A lot of sleep and amazing food is great for your skin health, but apart from that I think having routines with your skincare is always helpful to keep your skin happy! Drinking water is something that so many people seem to underestimate so I'd recommend that to anyone who asked.
Who was your biggest inspiration growing up?
Cameron Diaz! She always had a big smile and a really positive attitude. I loved watching her movies when I was younger.
Are there any special projects that you are involved with or excited about that you can share with us?
I have a few exciting projects coming up soon. This New Years instead of going on a long vacation I want do volunteer work. I have not yet decided where I might go but looking at India or the Philippines. I want to get more involved in recycling projects and eliminating plastic so I've had this idea to organize a beach clean up in the Philippines. A project that I have been developing is a outreach program for kids in grade school in the public school system in NYC. I'm working with a great group of advisors and we are excited to begin working with schools in January.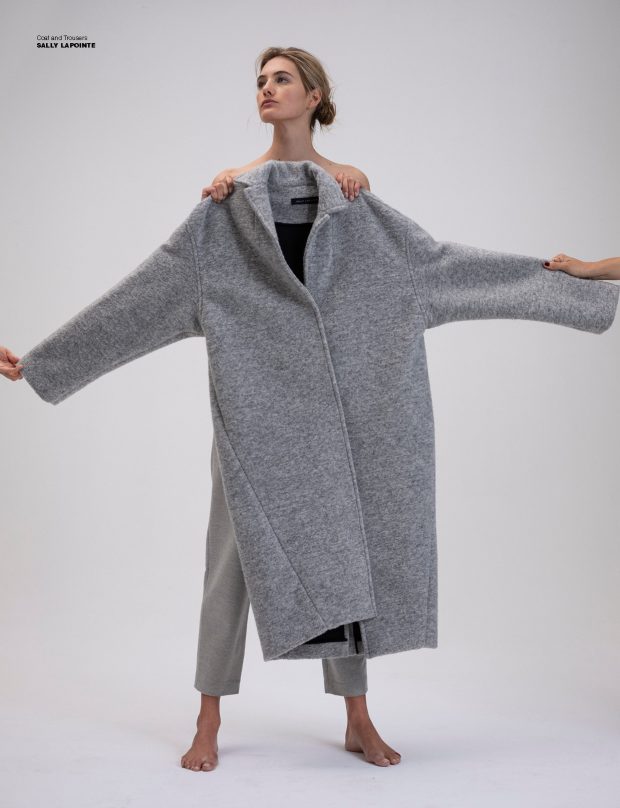 Being a very active person on social media and YouTube, do you want for your content on those platforms to become very much a part of your brand as your career continues to grow?
Yes! I want to make sure I am expressing myself in an authentic way. I find it fun to connect with my audience on YouTube. On Instagram I try my best to express who I am & what I stand for. I share my passion for cooking and wellness because those are things I believe to be important for my own health. Everything I share is me and I do my best to always remind myself how important authenticity really is.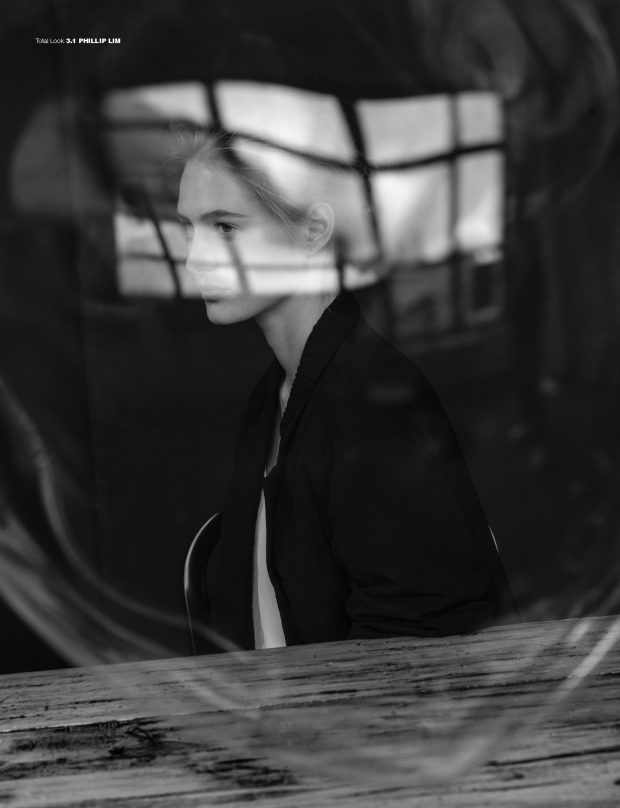 Where'd you like to be in 5 years? Having a YouTube Red Wellness Program perhaps? Still modelling for the biggest brands or have got your eyes set on other things we are yet to know of?
Life is full of surprises and I never would have imagined being on YouTube, but I have had an idea to create a real wellness program that is structured in a way that more people can follow. If I can balance creating on YouTube, modelling, have a wellness platform, and the work I'd like to do in the community, I will. I've never tested how much I can juggle at one time, but I'm confident I will have a great time doing all of this.
Keep up with Sanne on YouTube and Instagram. 
Words and interview by Collen Demerez
Photography JUANKR
Styling Jess Monterde
Art Director Lexie Coon
Model Sanne Vloet at New York Model Management
Casting Roderick Hawthorne
Videographer Maximilian Rivera
Makeup Artist Ruben Marmol at Kastel Management
Hair Style Jhonatan Rendon at The Only Agency
Nails Nick Kang
Assistant Nima Chaichi
Special Thanks to SPLASHLIGHT Studios – splashlight.com
DESIGN SCENE 028 – January 2019 issue starring SANNE VLOET  is available in print & digital in our store – grab your copy.