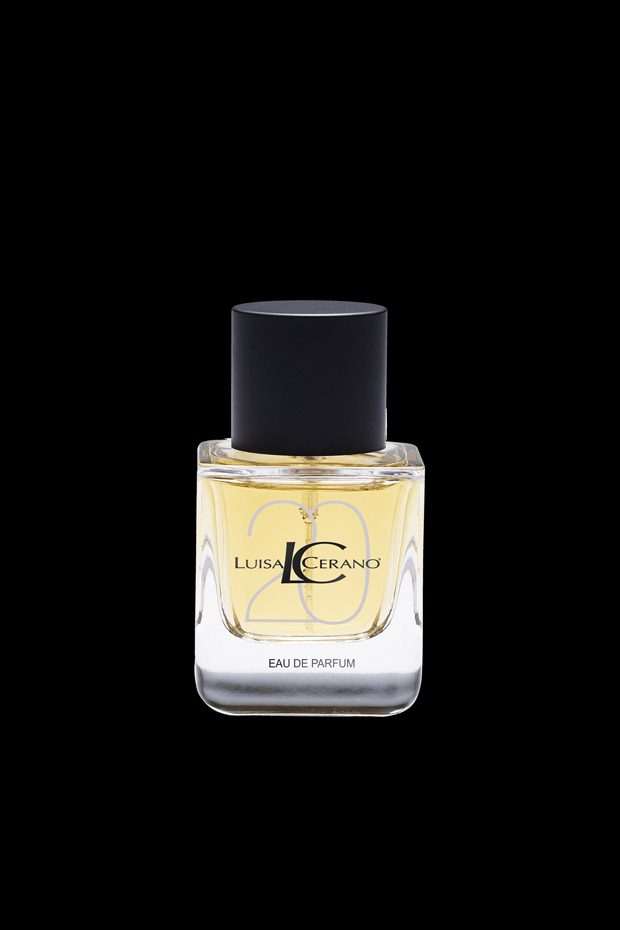 As part of the labels' 20th anniversary, LUISA CERANO presents its first own fragrance: LUISA CERANO 20 x Geza Schön. Being significant for this scent is its distinctive, charismatic yet feminine note. Therefore it can be worn as the perfect addition to the brands' trendy creations. This perfume underlines the unique style the label is known for, plus the individual personality of its customer.
The creator behind this fragrance is Geza Schön, a Creative head and ingenious rebel who has the reputation as one of Germany's most innovative perfumers and has a deep passion for perfumery.
Geza Schön describes his latest creation with the following words:
"The fragrance of LUISA CERANO begins with a very fresh and aromatic scent; red pepper, cardamon and coriander seeds accompany the freshness with a sophisticated touch. Magnolia, mimosa and peach unveil the fragrances' heart, which captivates with its hint of Iris. Osmanthus and Jasmine complete the transparent floral elements. Musk, ambergris and cedar wood from the base, receiving a soft lustre with a hint of tonka been."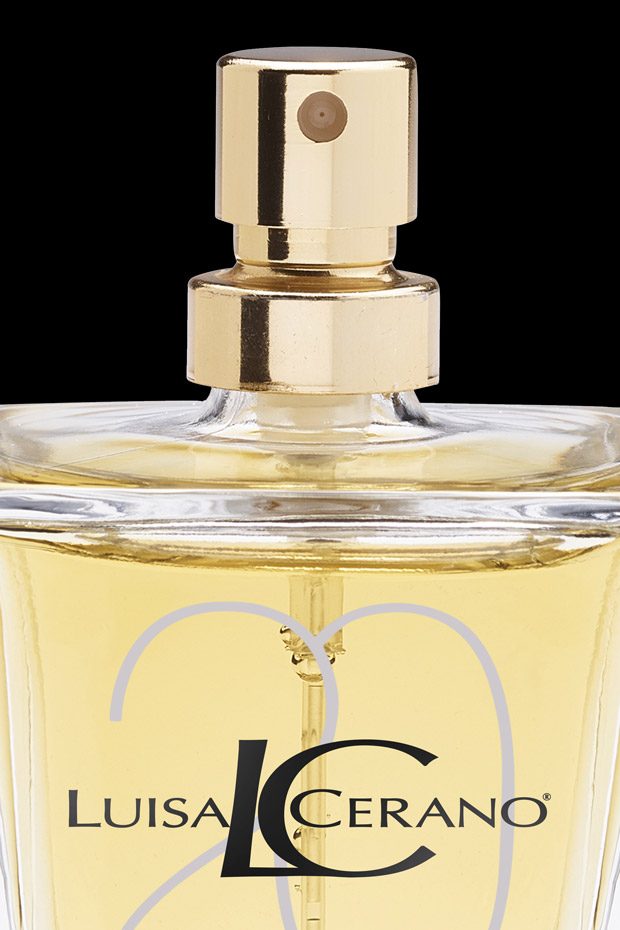 This seductive fragrance will be introduced in form of a limited edition as Eau de Perfume and can be purchased in LUISA CERANO stores, at selected partners and in the labels' online shop from March 2019 on.
As top note, bergamot oil gives the fragrance its highly fresh, clearand utterly vibrant aroma. For some customers it may even smell slightly fruity and sweet, which makes this perfume so unique. Additionally, Schinus molle fruits add a peppery flavour with a bit of a fruity, berry- like note.
The heart of the fragrance contains of osmanthus absolue, which is an extraction of the osmanthus tree/ shrub. That unveils the animal and woody undertones of this perfume. Iris absolue, one of the most valuable flavours, an extract from dried rootstock of the Iris Pallida flower, underlines the floral, woody yet powdery touches.
The base note is created by Iso e Super and Tonka Absolue. The first one is a synthetic wood fragrance that appears simply irresistible, with a dry- velvety note. The second one is the extraction of the almond- shaped seed of the Tonka tree. It underlines the feminine character of any creation. Sweet, pleasant and vanilla- like.
This perfume is the perfect choice for those who prefer to wear unique, feminine, sophisticated scents that underline their contemporary lifestyle.
Photo Credit: LUISA CERANO
Review by Sussan Zeck for D'SCENE Magazine