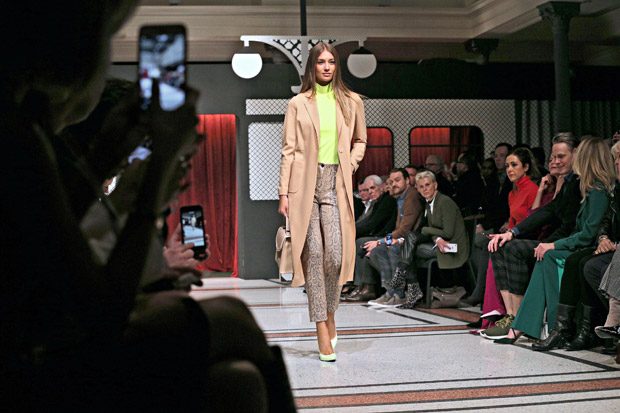 As you might assume by the title of this collection, "Meet you at the train station", is referring to a vivid blend of people of various origins that meet at a train station. Travelers from the most diverse regions meet there to travel to the most diverse destinations. You can clearly feel these influences in Marc Cains' Fall/ Winter 2019/20 collection. It can be understood as the perfect addition to any contemporary travelers' wardrobe. Thus, the range of looks is sheer endless: some of them are the perfect addition for a short business trip, others for a skiing holiday and some others make you dream of your next city trip or are suitable for an elegant theatre visit. Interesting fact: this is the first collection of Marc Cains' new Managing Director Design & Brand, Katja Konradi. With that position she follows Karin Veit, who was responsible for Marc Cains' designs for 43 years.
Continue below to read full review of Marc Cains' AW19.20 collection by our Germany Contributor SUSSAN ZECK: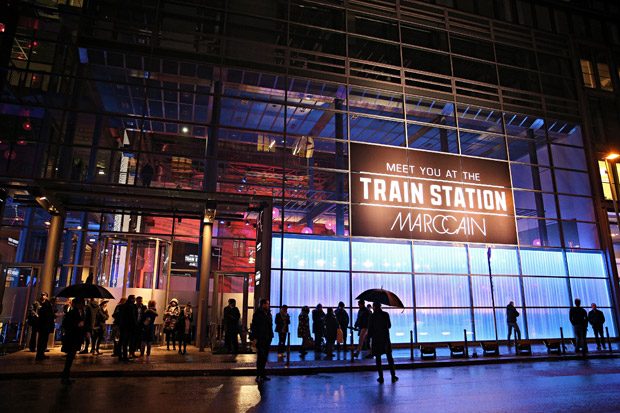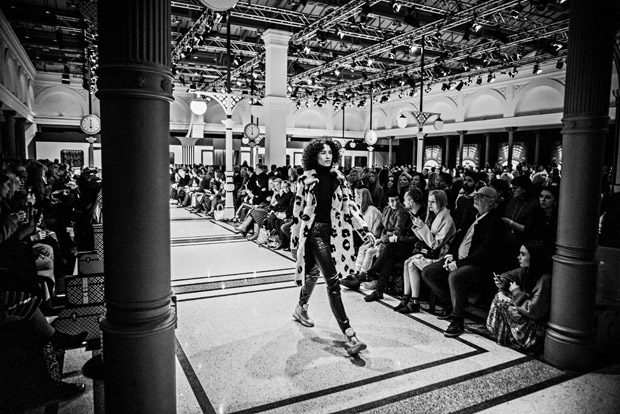 The location reminds us of a rather abstract, modern train station. It was located in the heart of Berlin. The setting is dominated by a nostalgic, impressive stylized train, from which the models are directly entering the catwalk. Moreover further cut- out motifs, including an impressive station clock, lantern and piles of luggage, underline the atmosphere of a train station. It is highly inspiring to examine the setting and its idea behind. "The staging of the station theme wonderfully reflects the different influences in the Marc Cain Collections and Sports looks. Knit plays an essential role as this is the main theme and part of Marc Cain's DNA," stated Katja Konradi, Managing Director Design & Brand. The German traditional brands' front row was anew a very prominent one: we spotted "Suits"- star Sarah Rafferty among some other acting colleagues, for instance Esther Schweins or Hannah Herzsprung.
The range of colours contains of mainly very wearable, classy and sophisticated hues, for instance black, sheer white, caramel, pewter, copper, auburn and russet. Additionally, a bunch of more vibrant hues are applied, such as emerald green, lime and fuchsia. Creations kept in metallics are true highlights and will make you stand out from any crowd.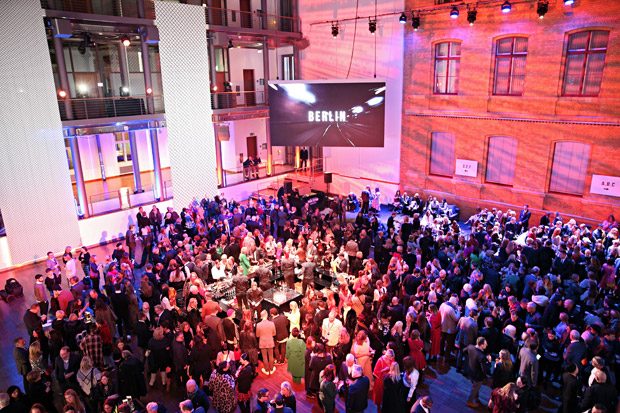 Contrary elements play a central role: you may notice the break between wool knit and polished surfaces. As a result, very cool, even slightly casual overall images appear. Feelgood factor certainly plays a central role in this collection. Tailored suits show up in various tones and shapes, such as in emerald green or fuchsia. Monochrome looks are a very big topic in this collection. Wool plays an important role in elegant dresses for evening wear, and is one of the favourite choices for layering. Print-wise, animal prints play a central role and appear in various looks. Animal print appears in various interpretations, and so does pepita pattern.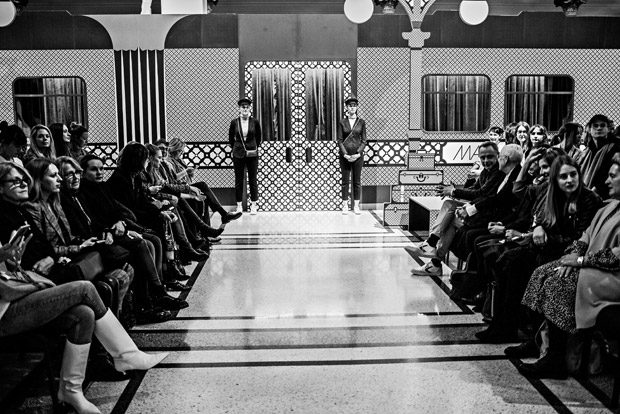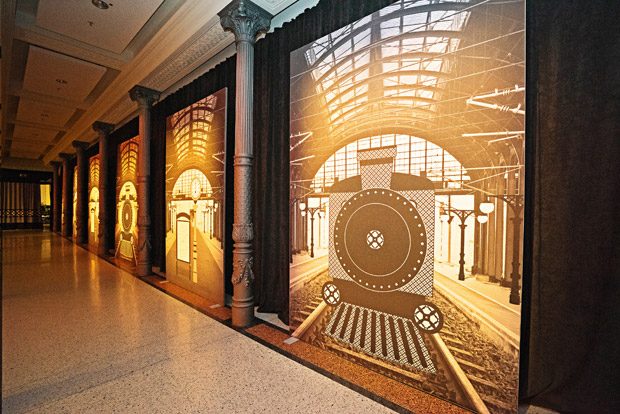 During the Fashion Week, the model "True Bag" was exclusively sold online, in a See-Now-Buy-Now campaign, lasting 48 hours. The bag can be purchased in three colours (aubergine, almond and black). Sarah Rafferty created this handbag in a collaboration with Marc Cain.
We will certainly inject a bunch of these compelling pieces into our Fall/ Winter 2019/20 travel wardrobe.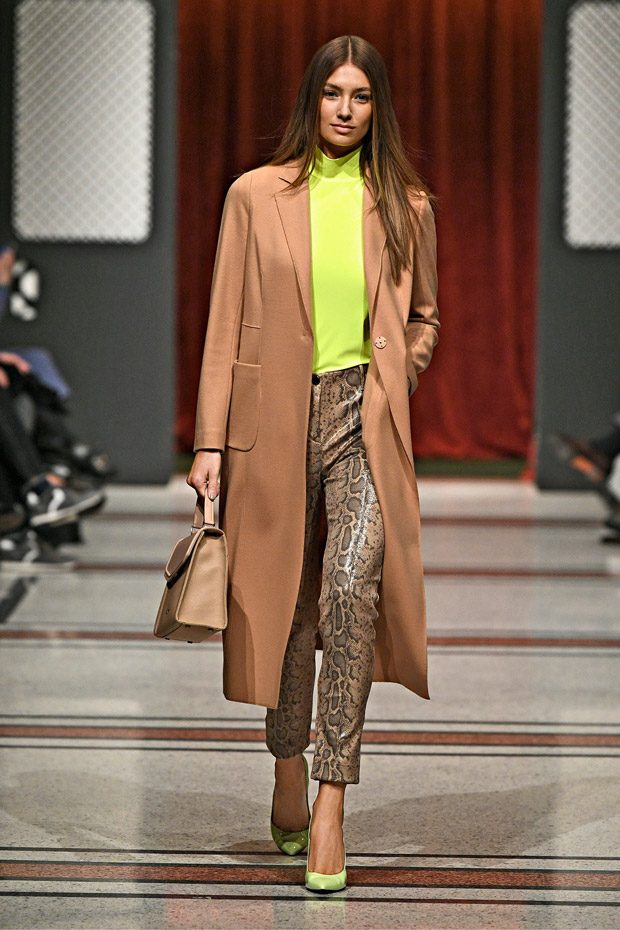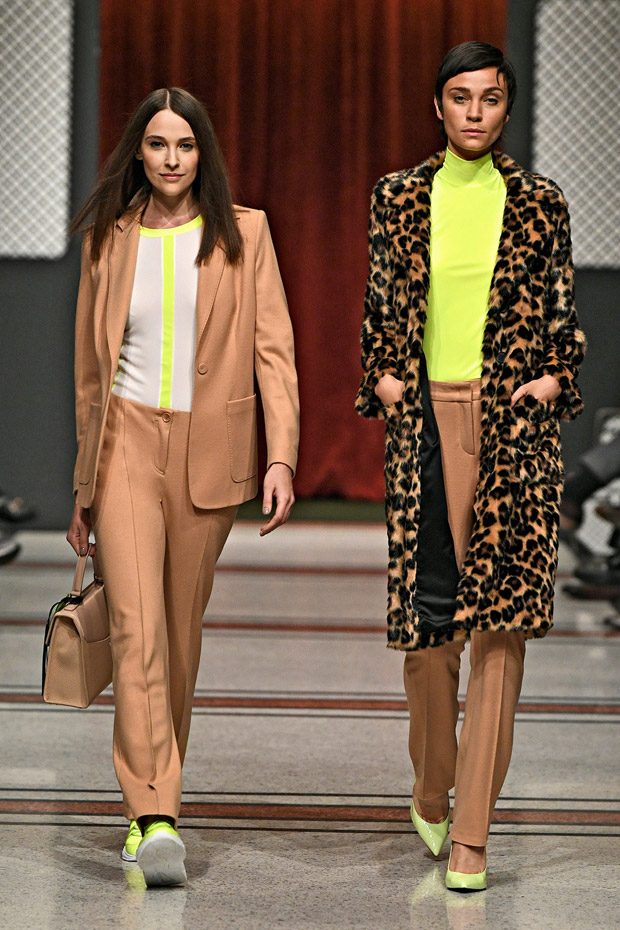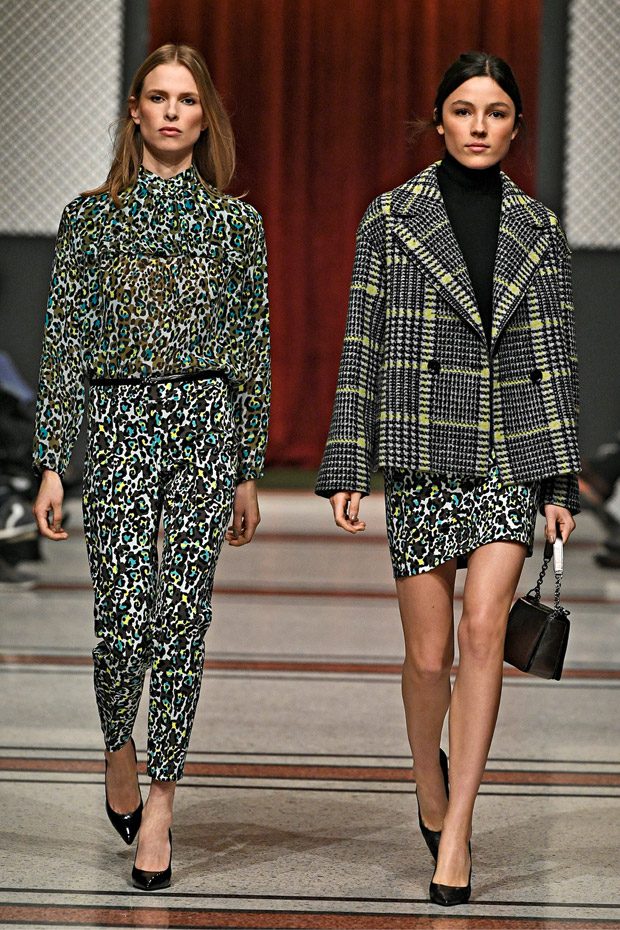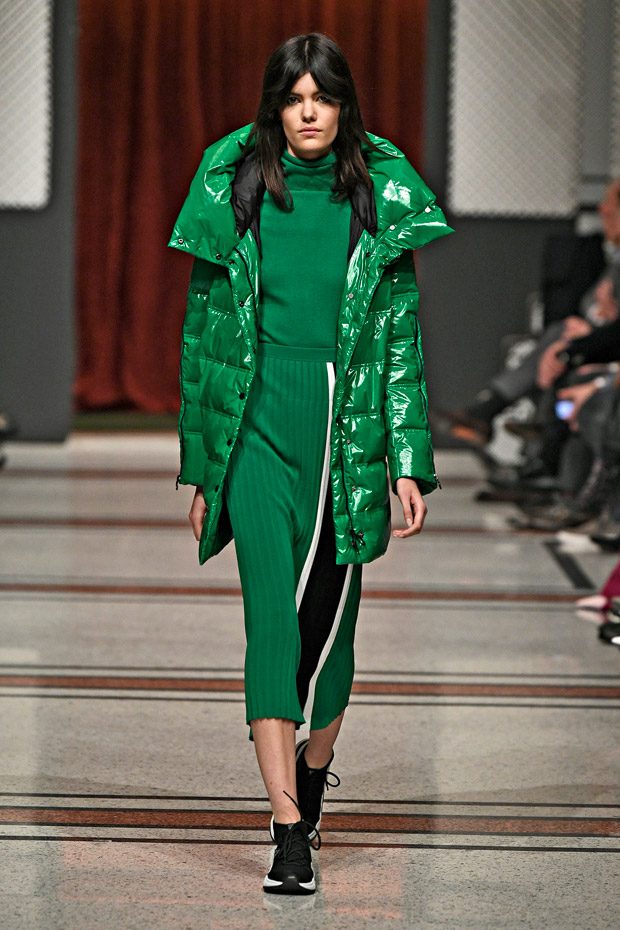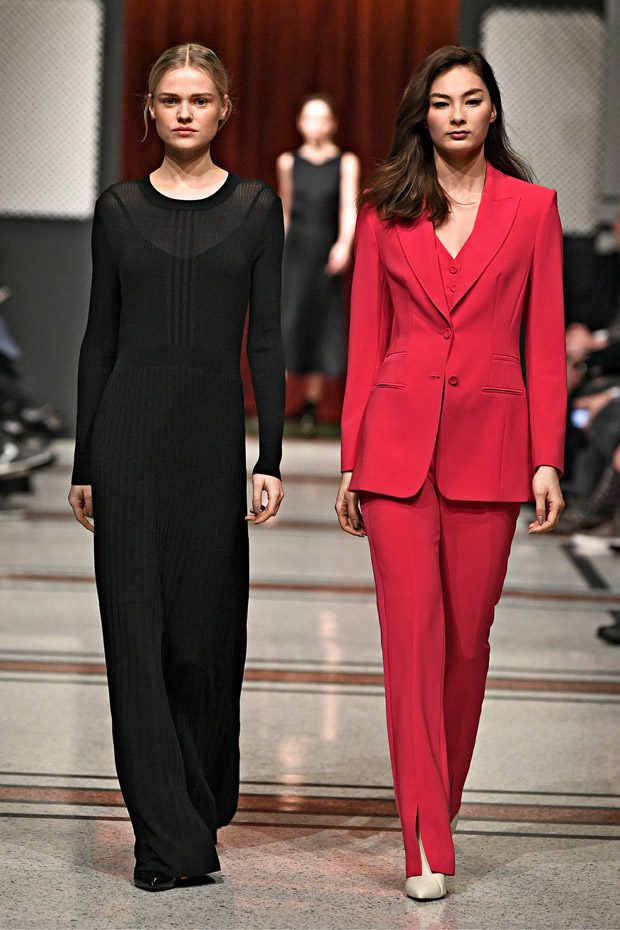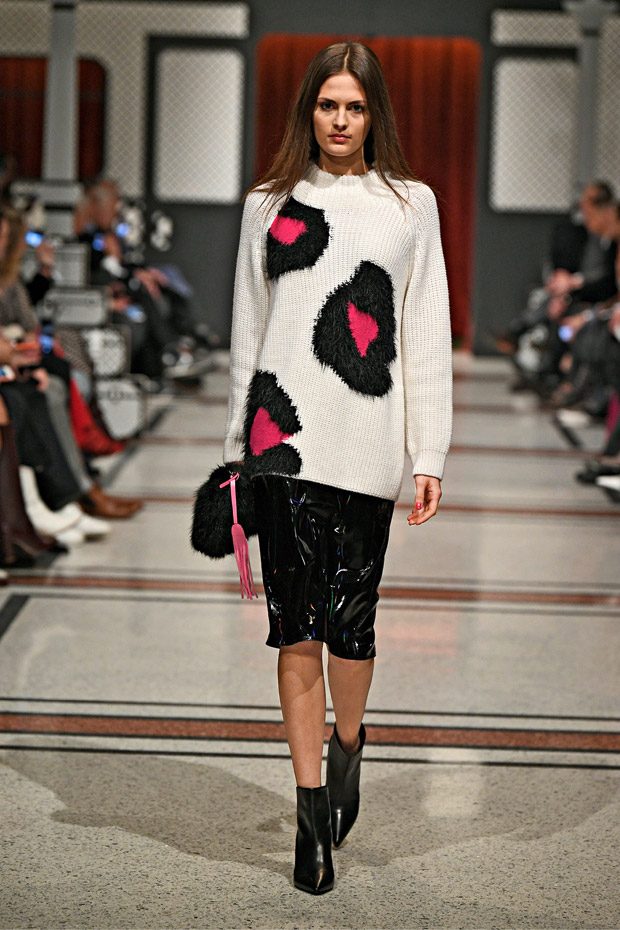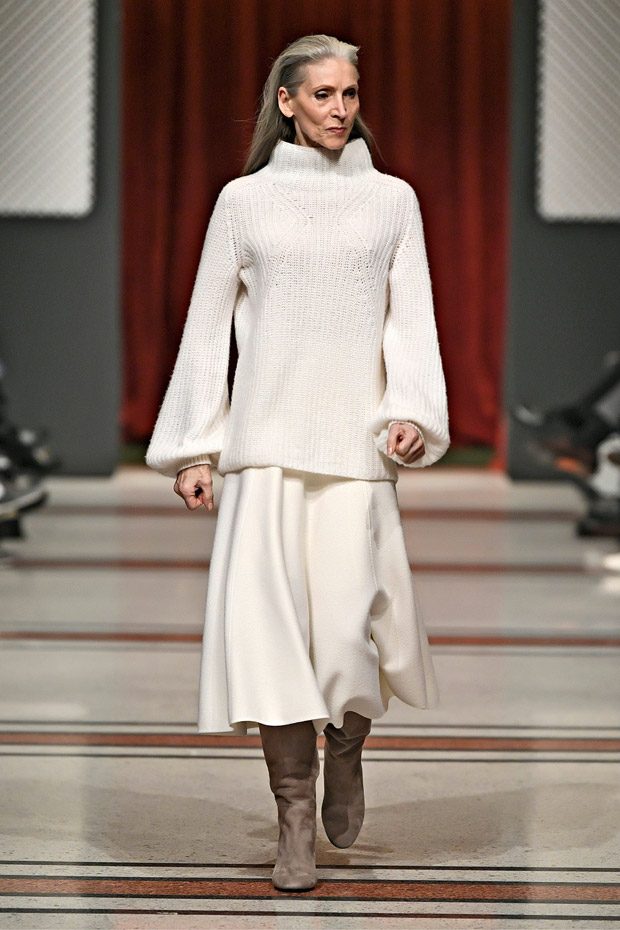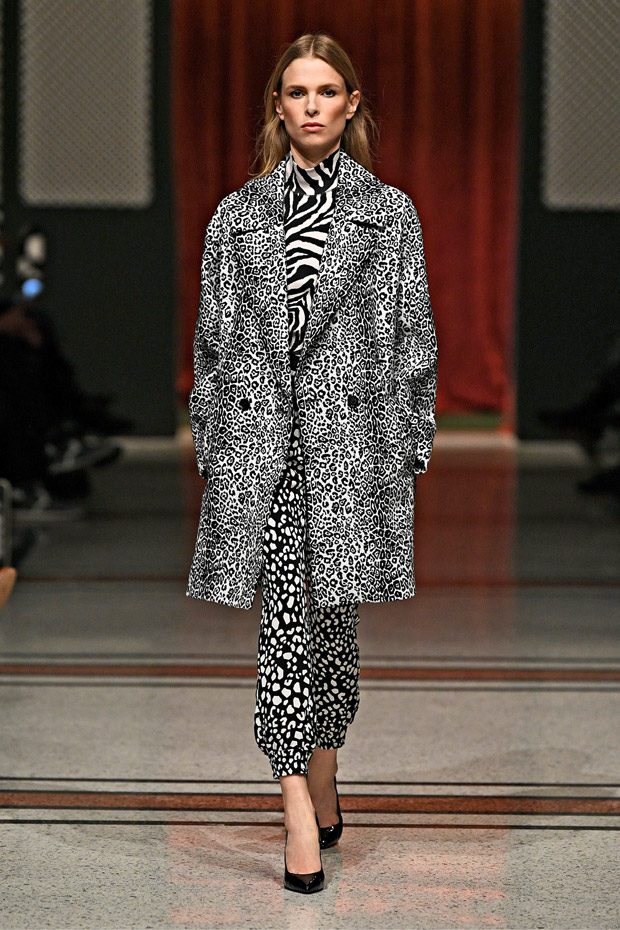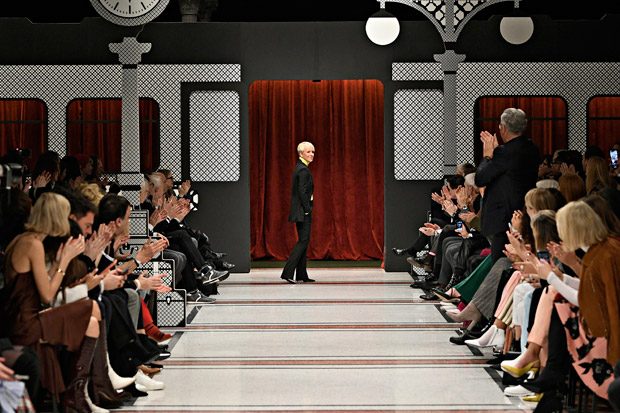 Photo Credit: Marc Cain, www.marc-cain.com
Review by Sussan Zeck for D'SCENE Magazine