Discover Ralph & Russo's Spring Summer 2019 Haute Couture collection, inspired by Latin American femininity, that pays tribute to the spirit, empowered persona, and daring sensuality of the legendary Mexican actress Maria Felix – La Doña, presented on Monday January 21st, during the ongoing Paris Fashion Week.
"Unravelled and reinterpreted, the collection is a rich samba a la Mexicana of sixties pop colours, layered tassels, decadent tulle pom-pom fringed skirts and wide brimmed sun hats; at once playful, alluring and reminiscent of the unparalleled glamour portrayed by Felix and the stars of the Golden Age of Hollywood Cinema.
Embroideries are reptilian, taking the form of coiled serpents and crocodile scales in lieu of Felix's famous bejewelled choker, whilst graphic 'pop' cut-out hearts and beaded bananas adorn ballgowns in tribute to cinematic icons, Carmen Miranda and Josephine Baker. Tailored safari suits are reimagined in bubble-gum pink and acid green, featured alongside bare-shouldered ballgowns juxtaposed in light floating chiffon and structured double duchesse, embellished with traditional French embroidery but bonded with neoprene."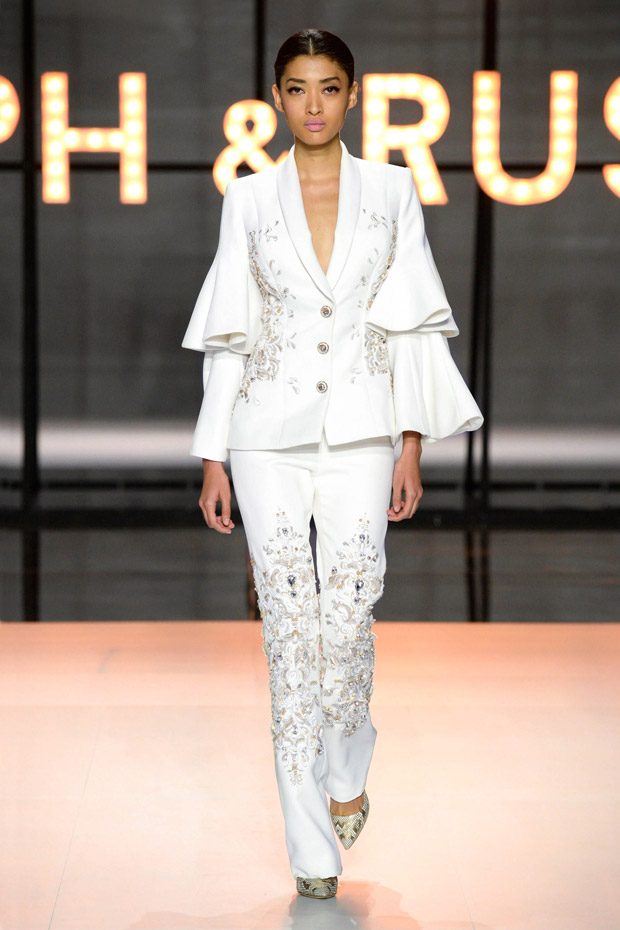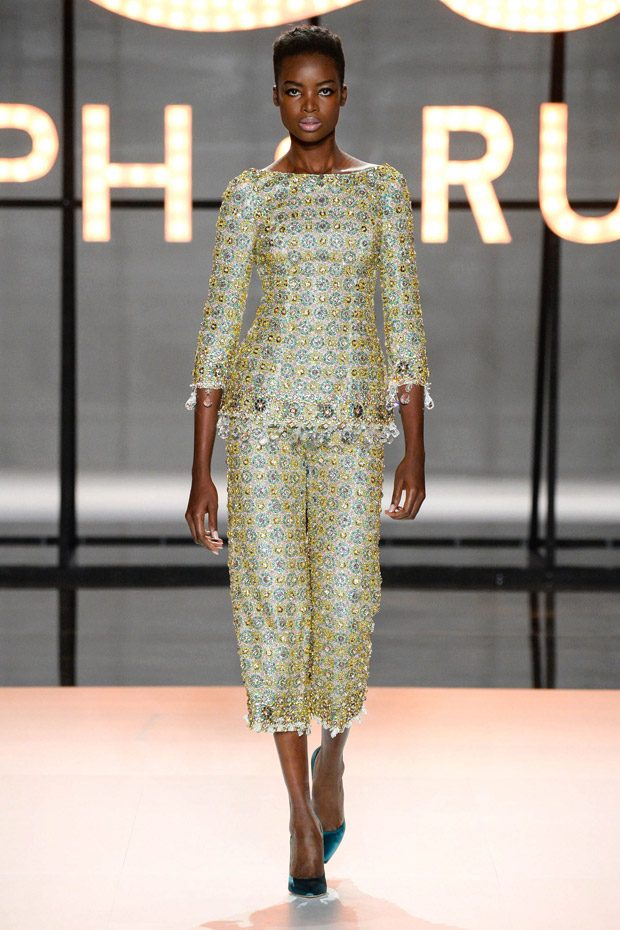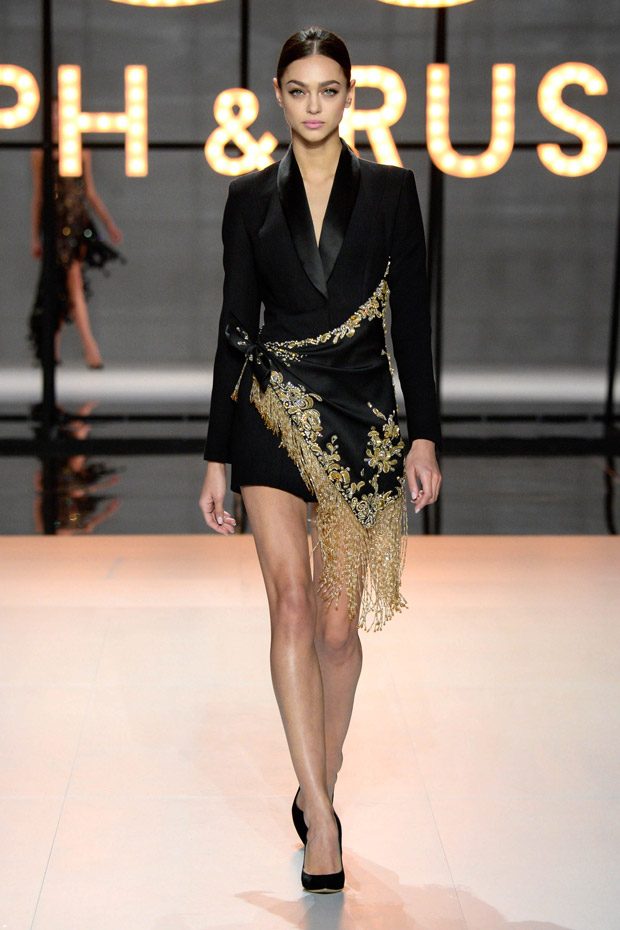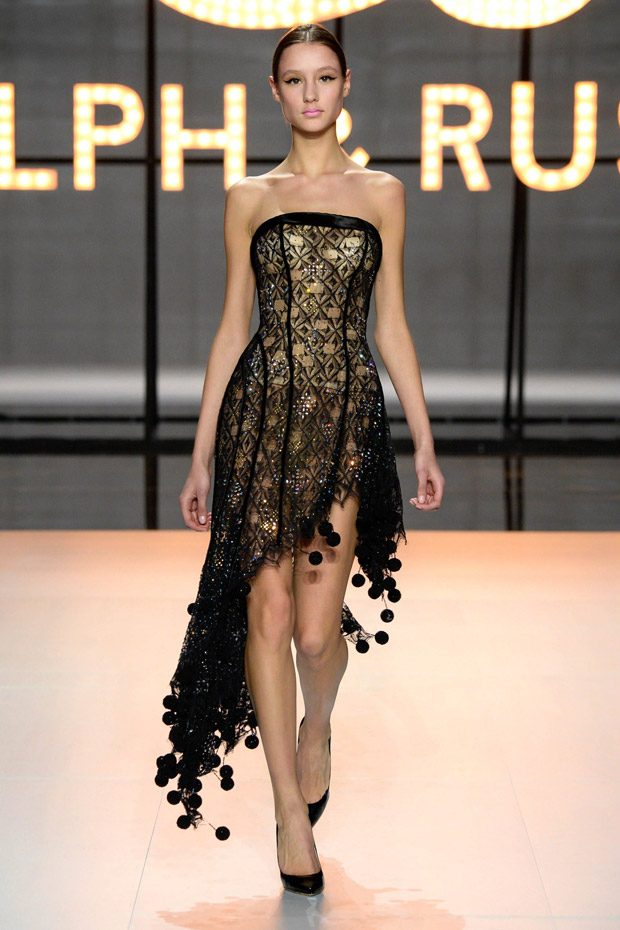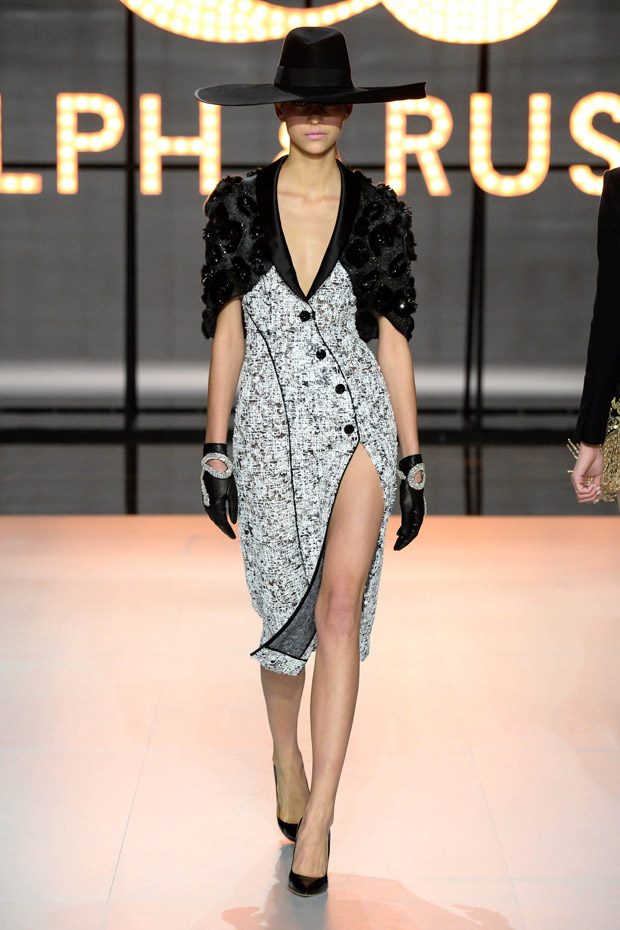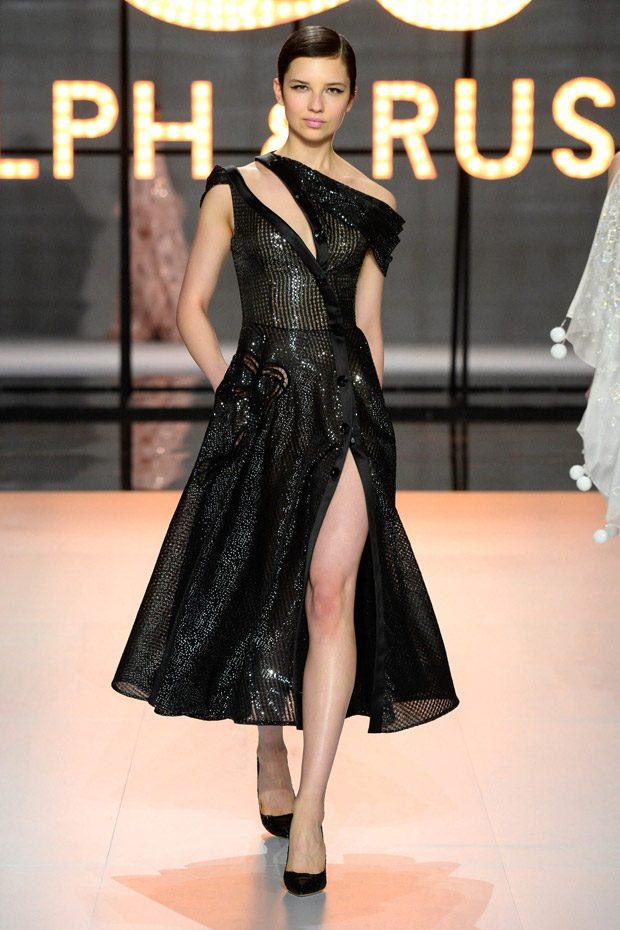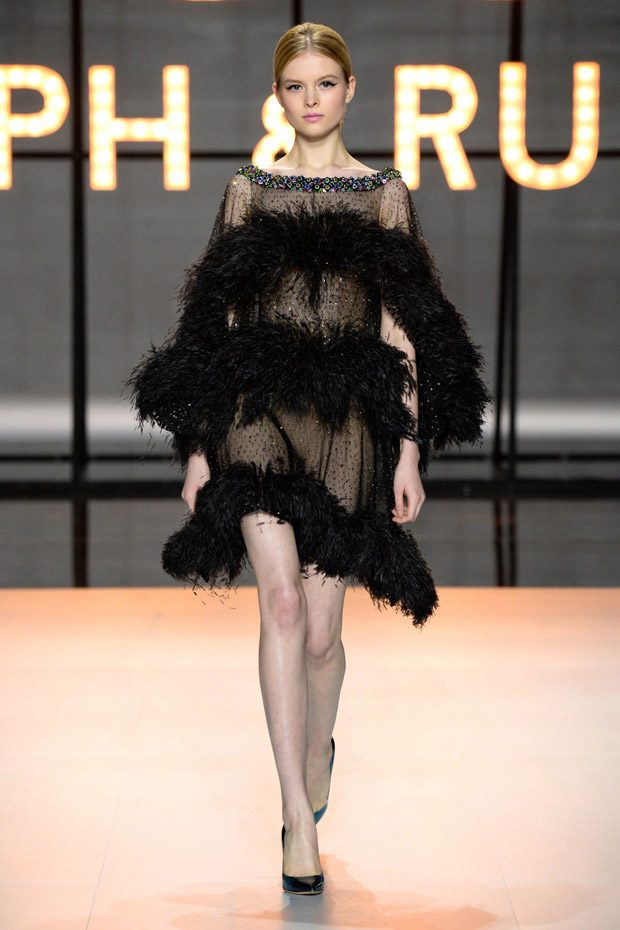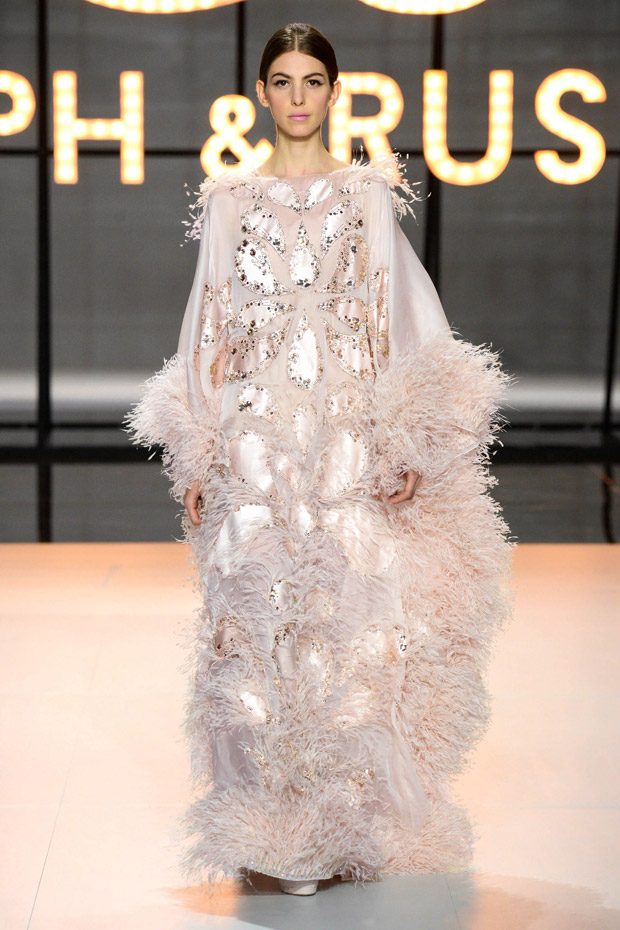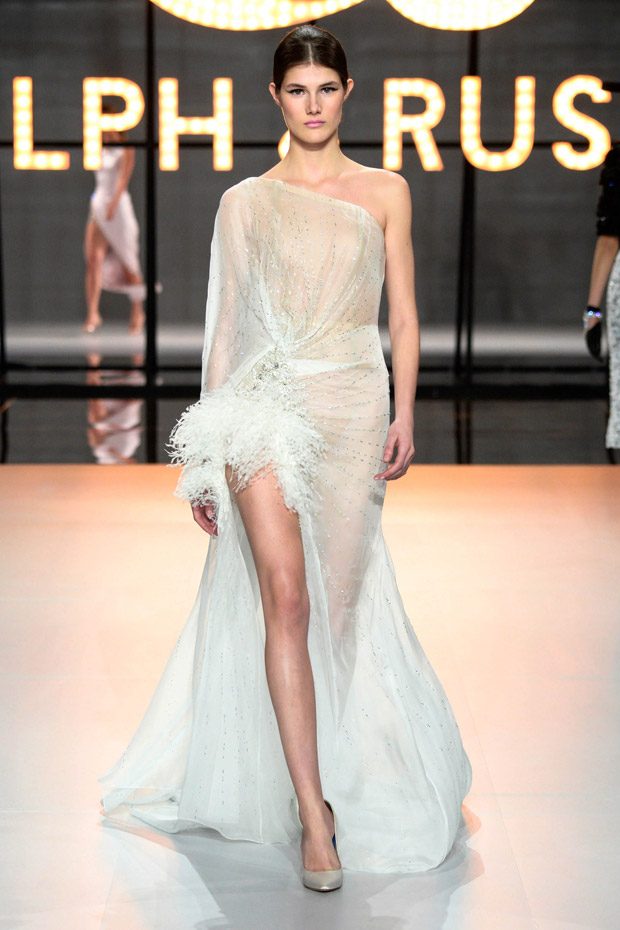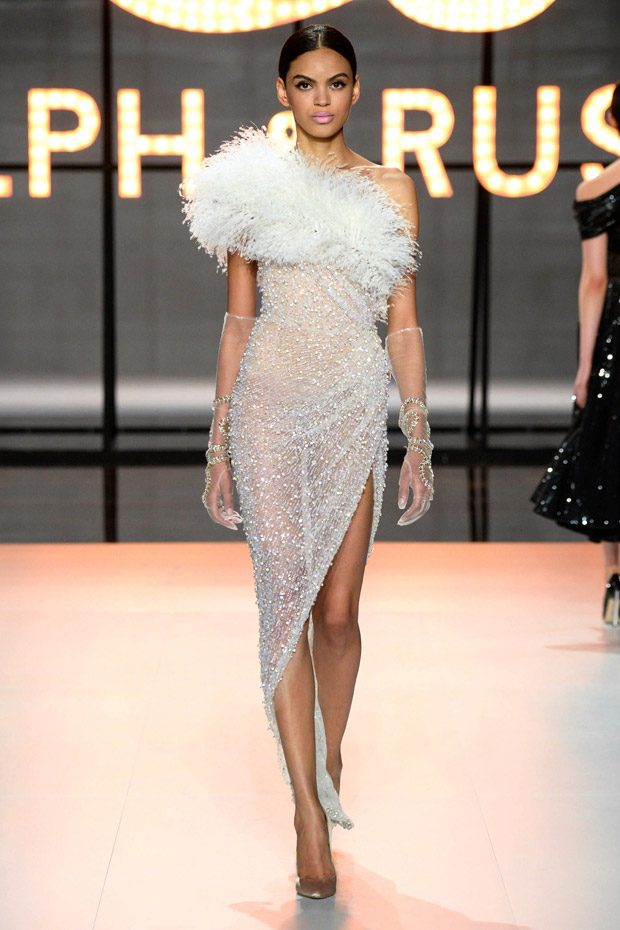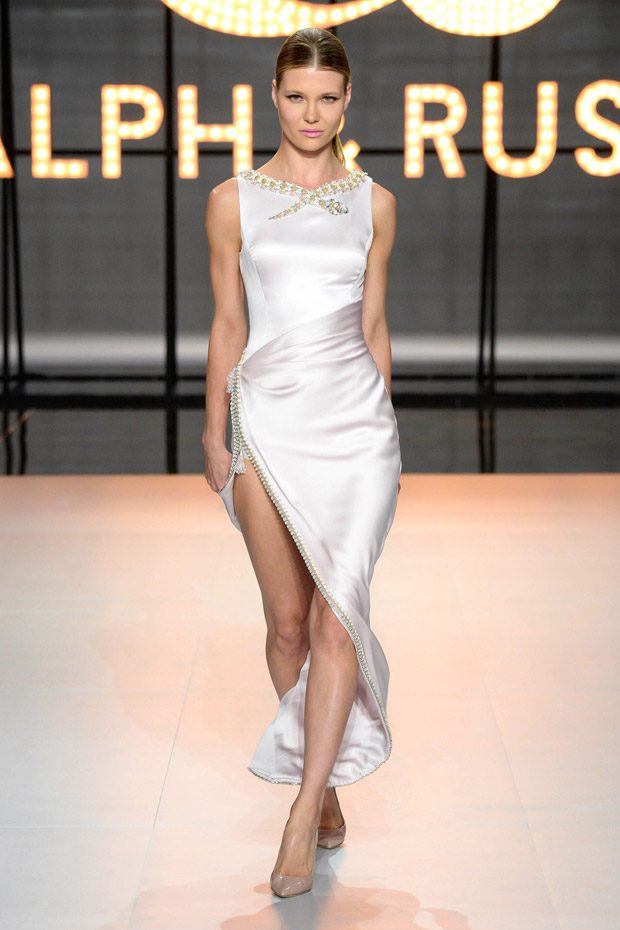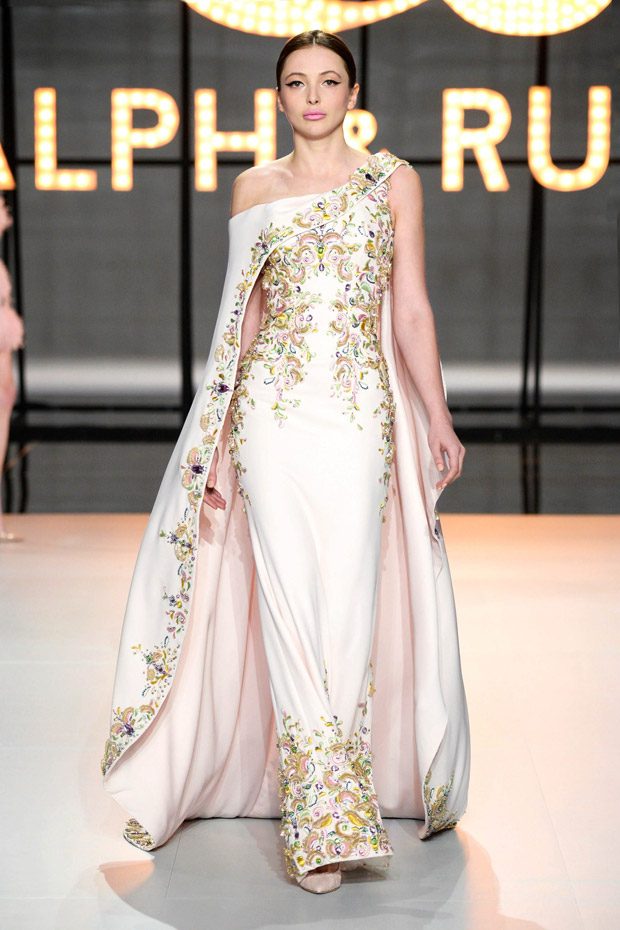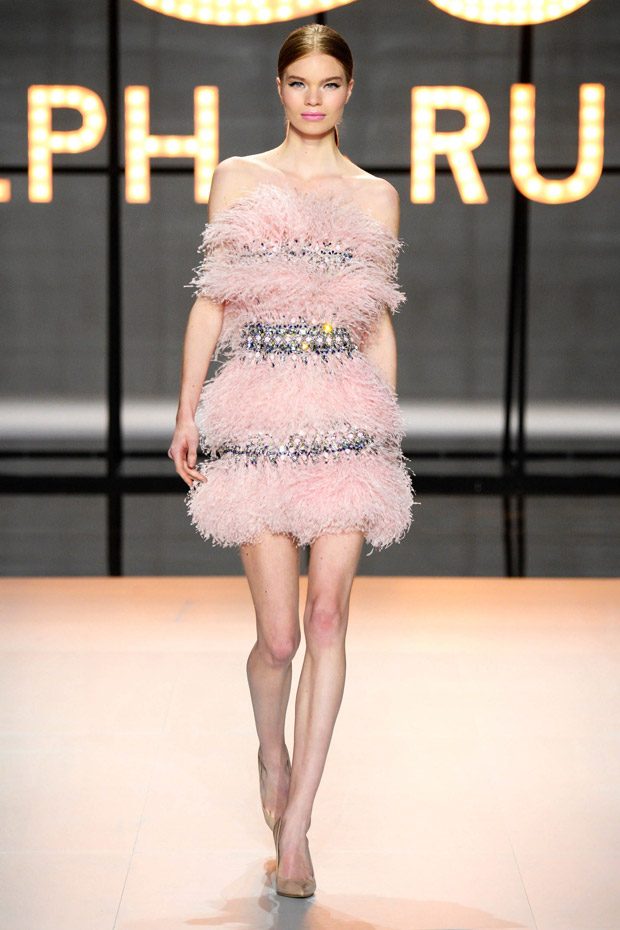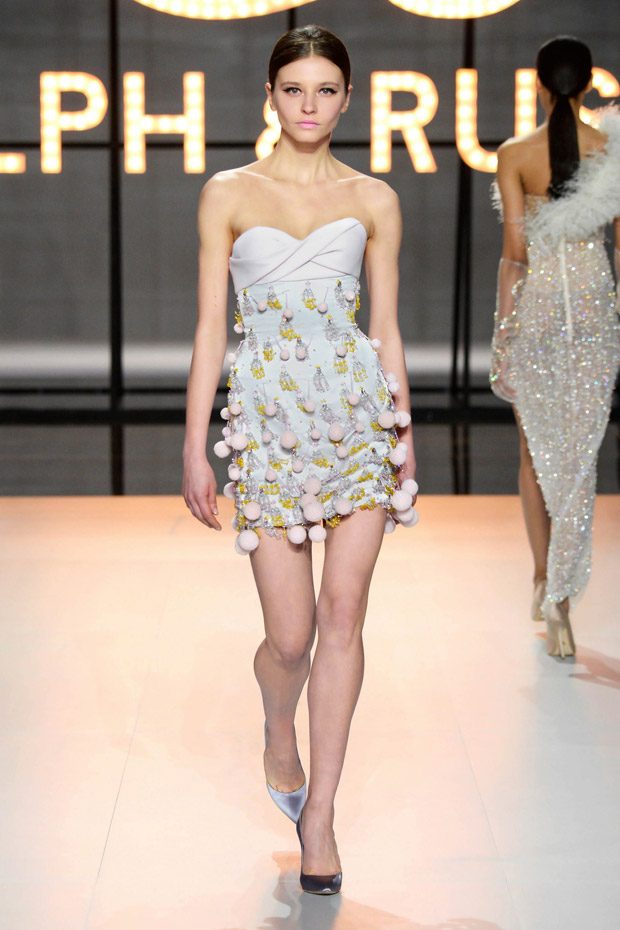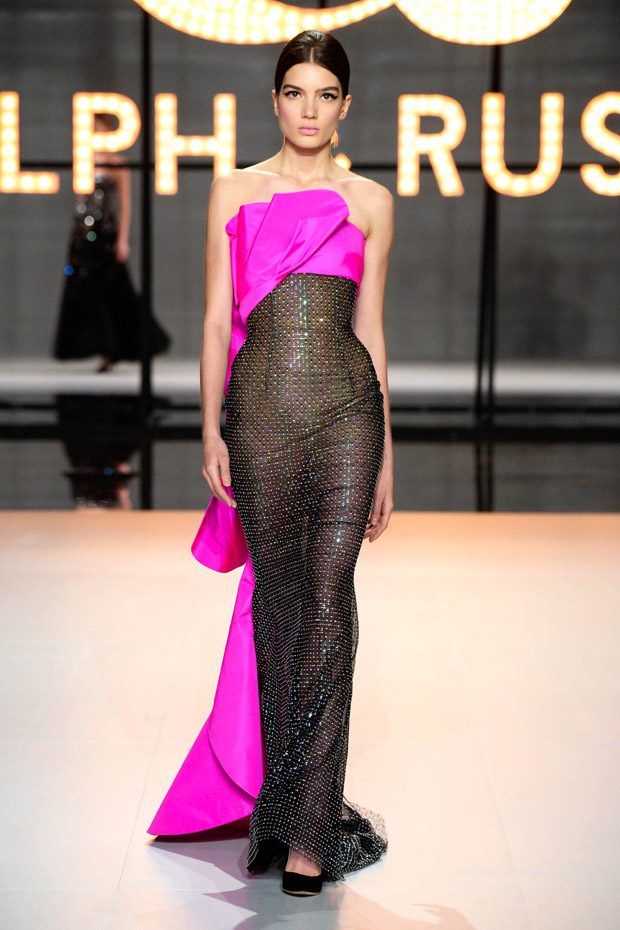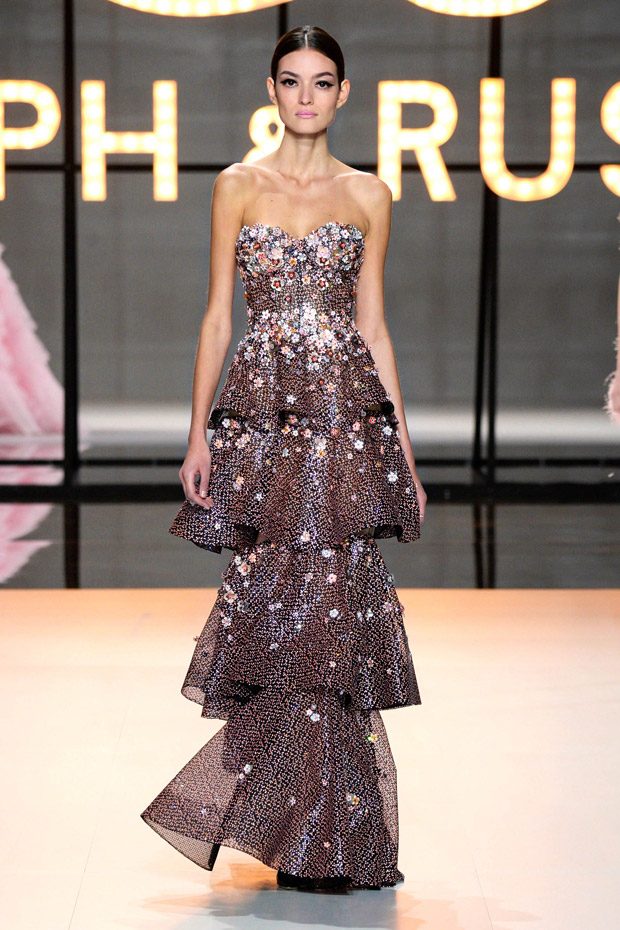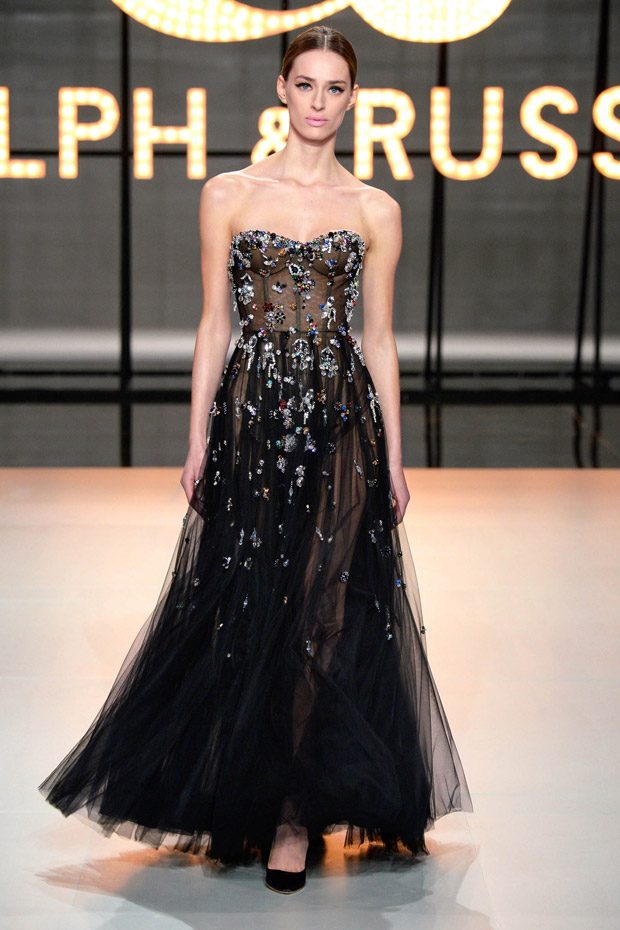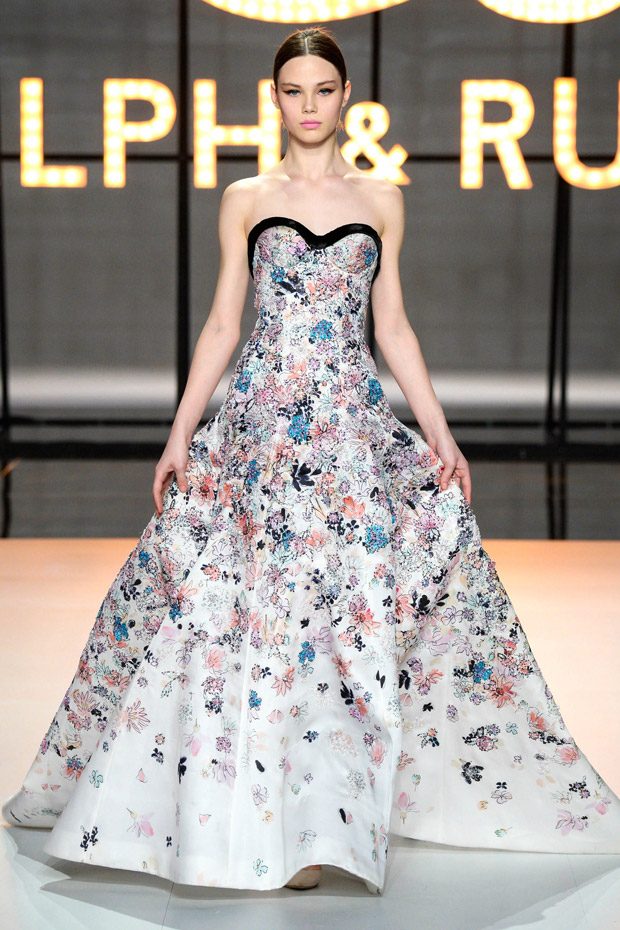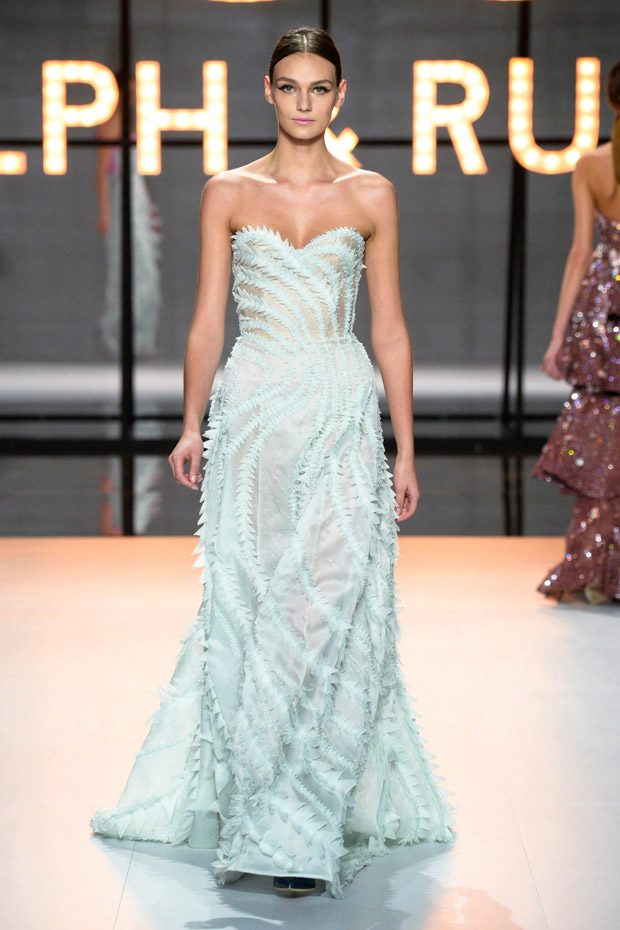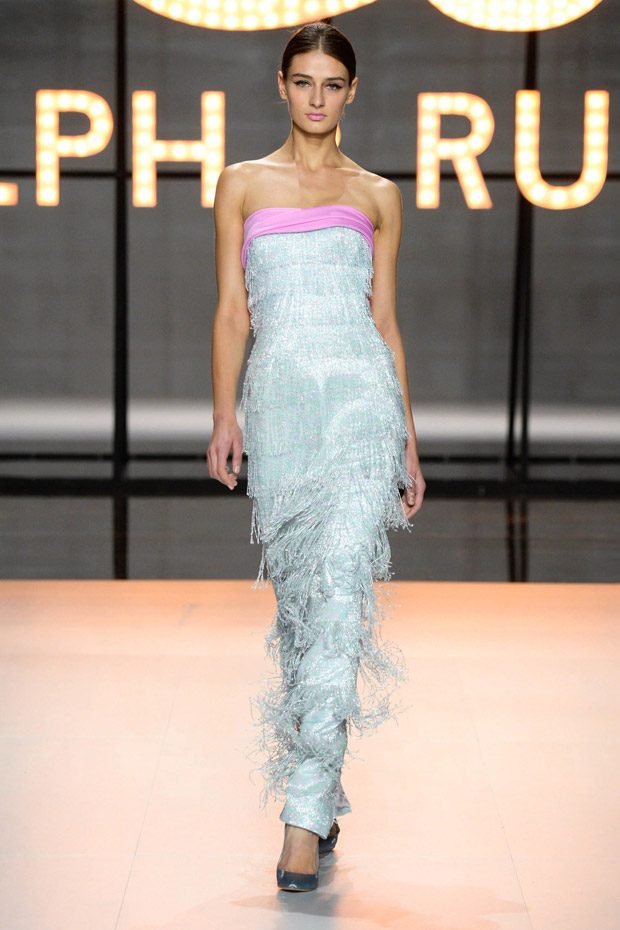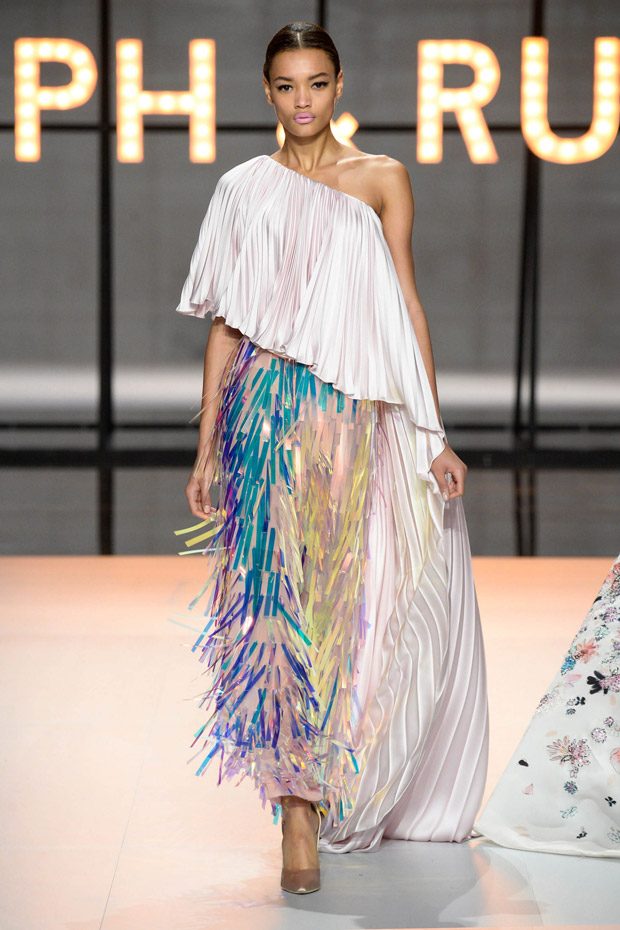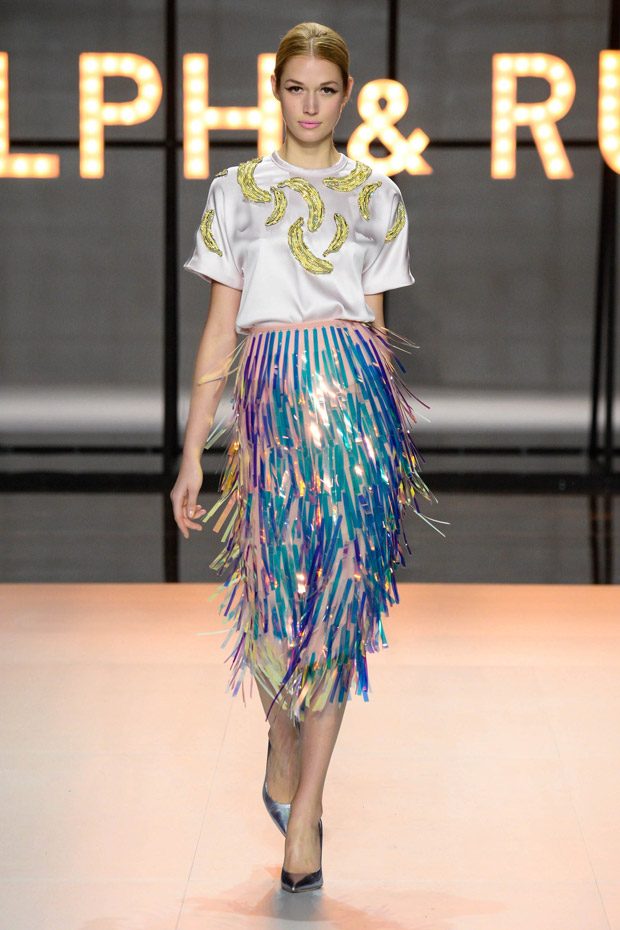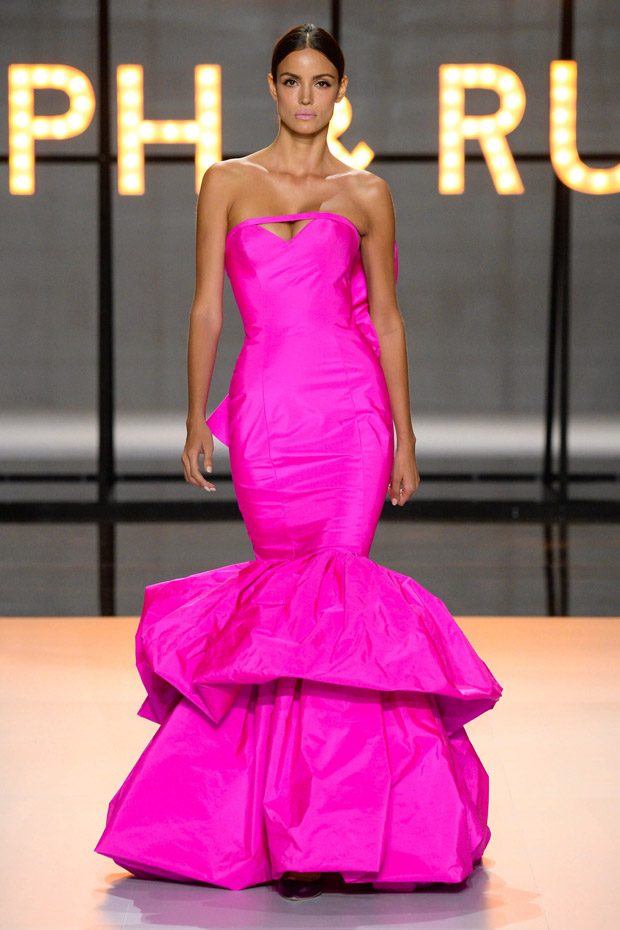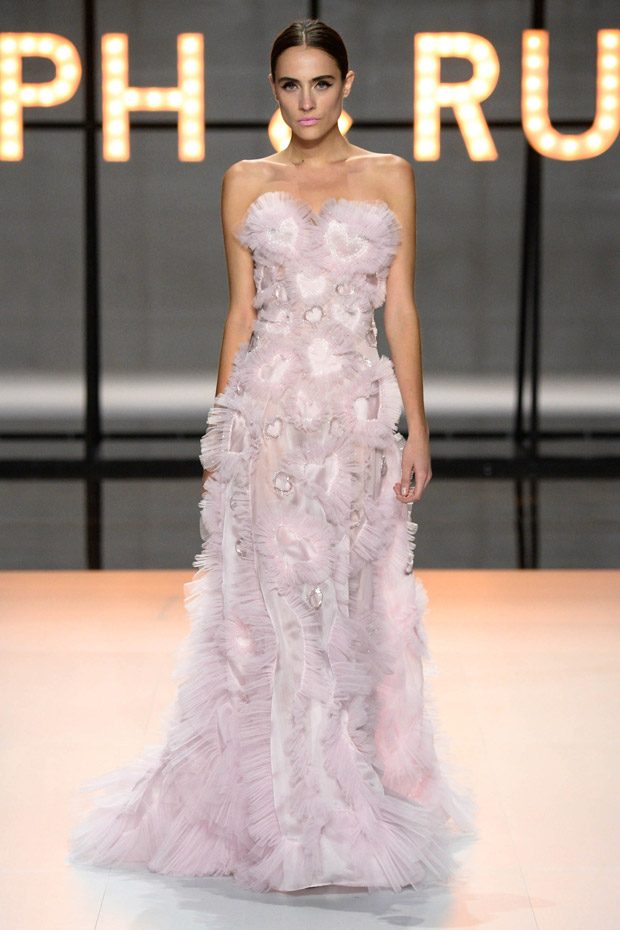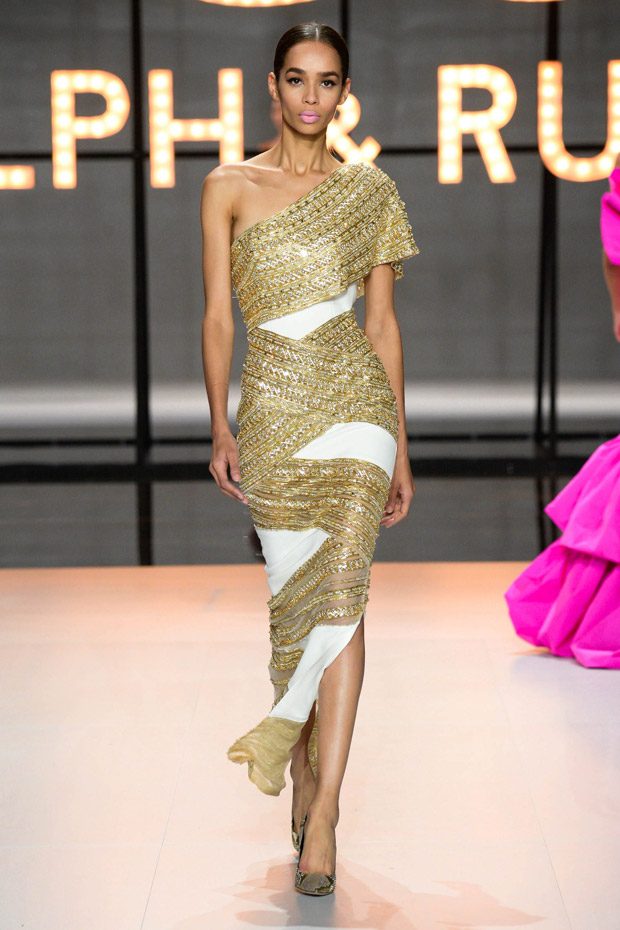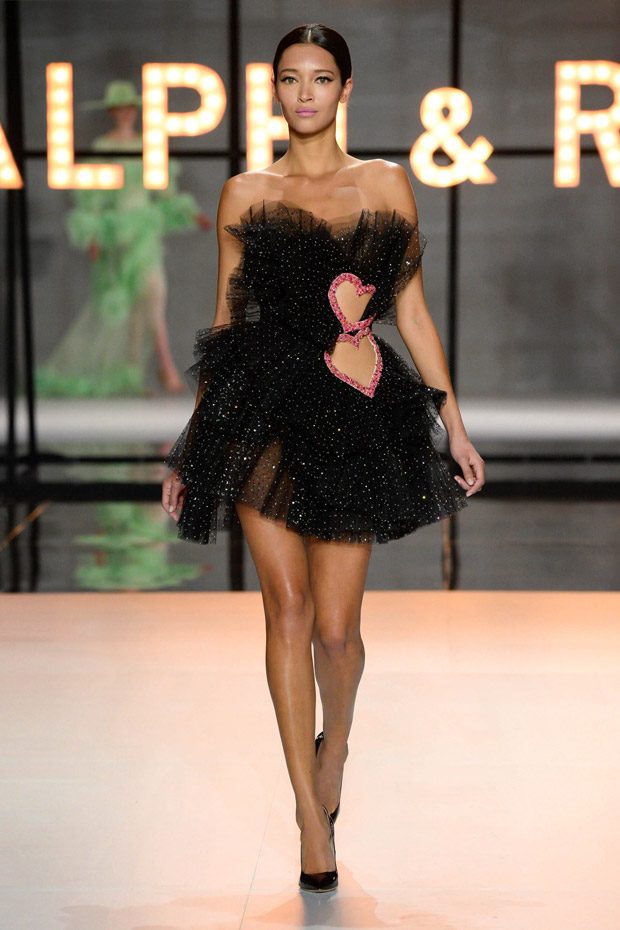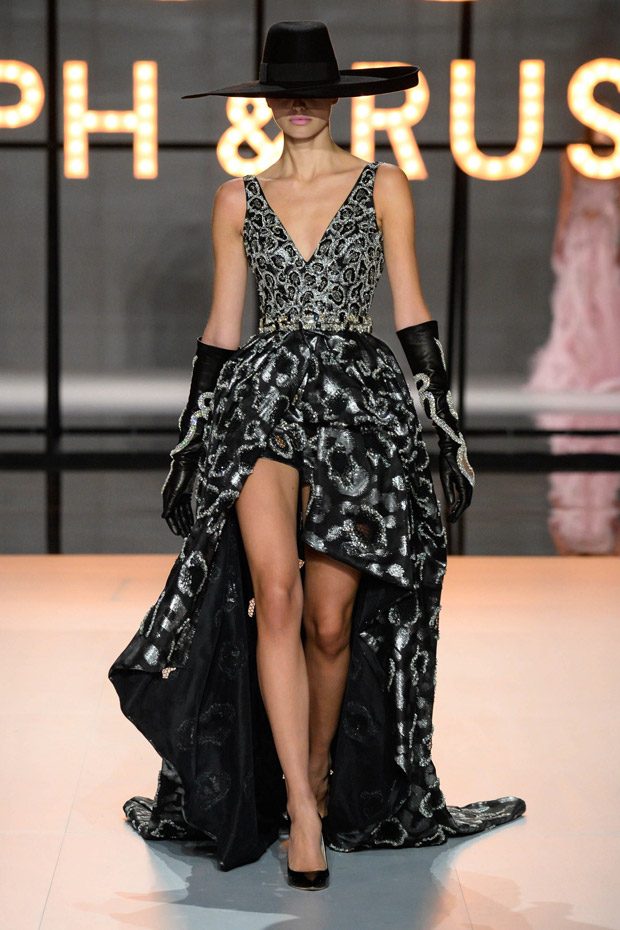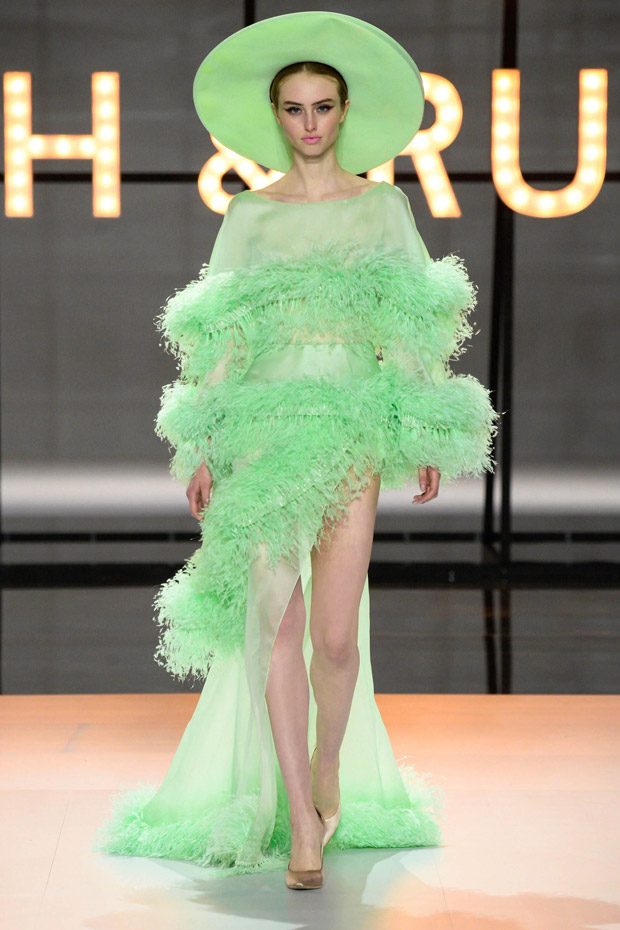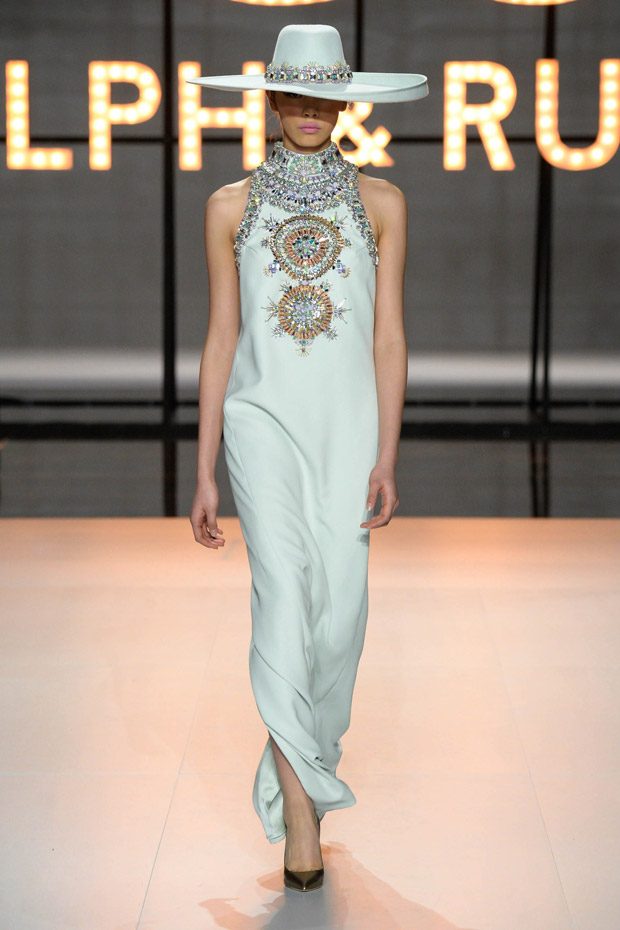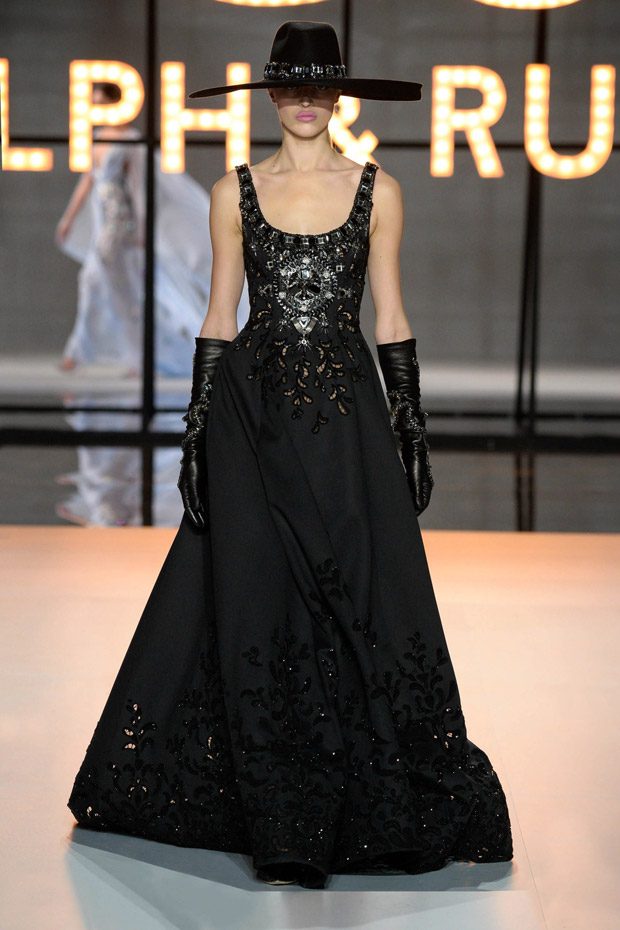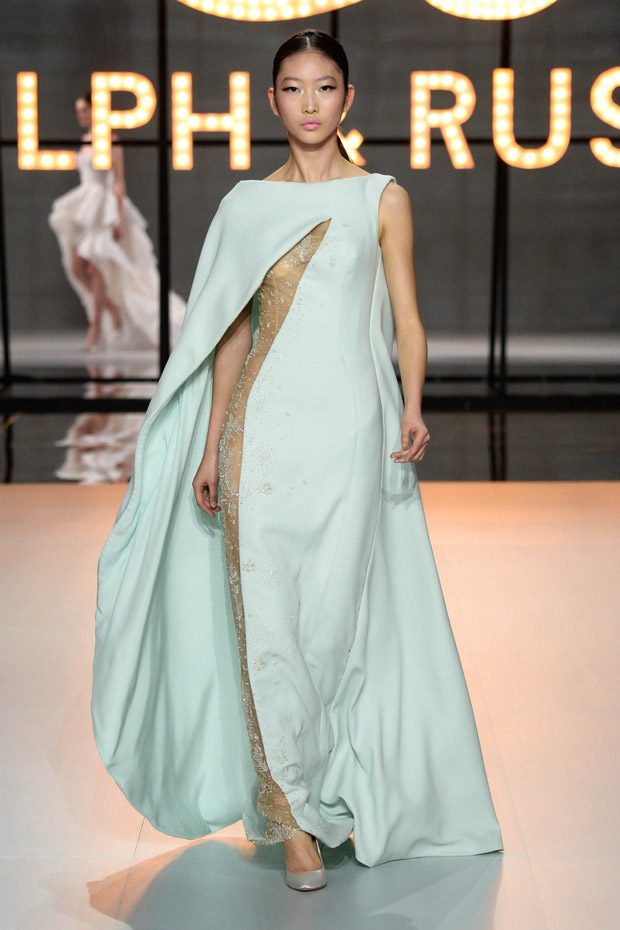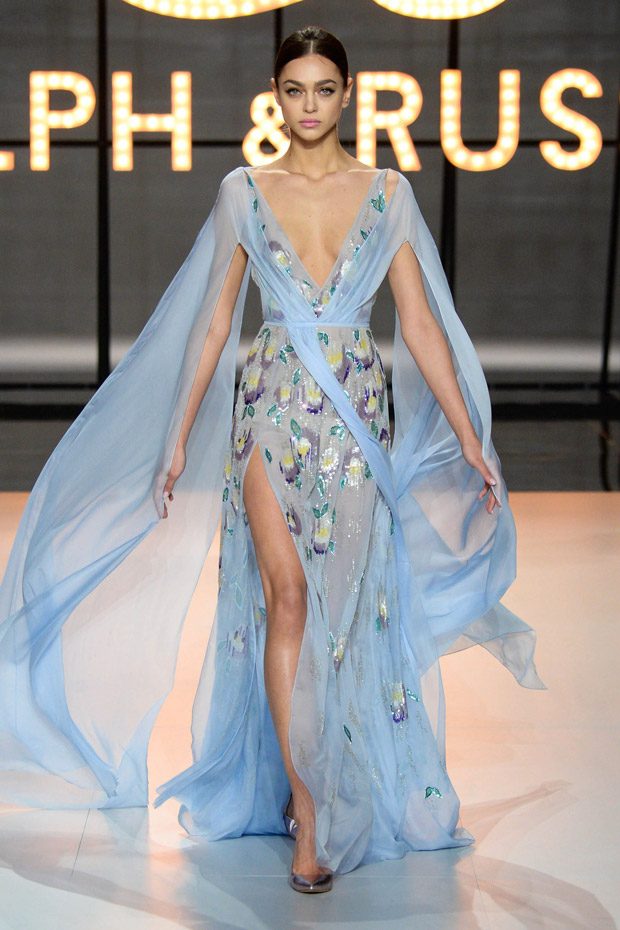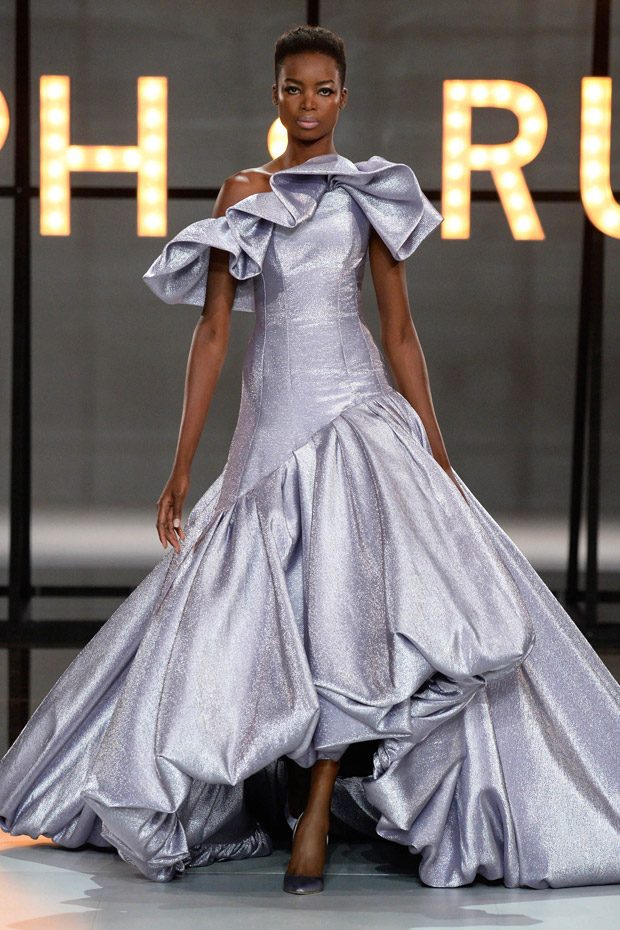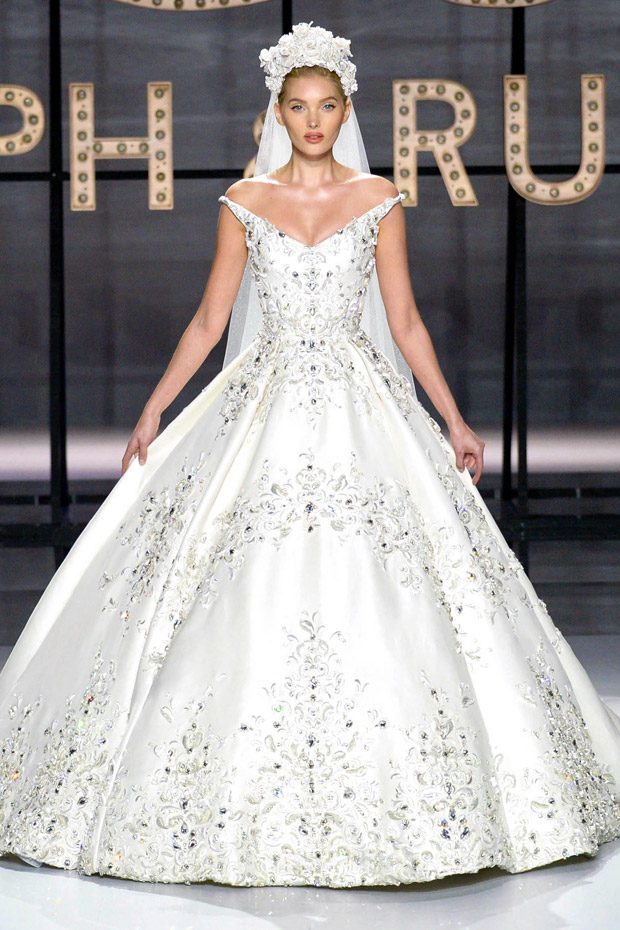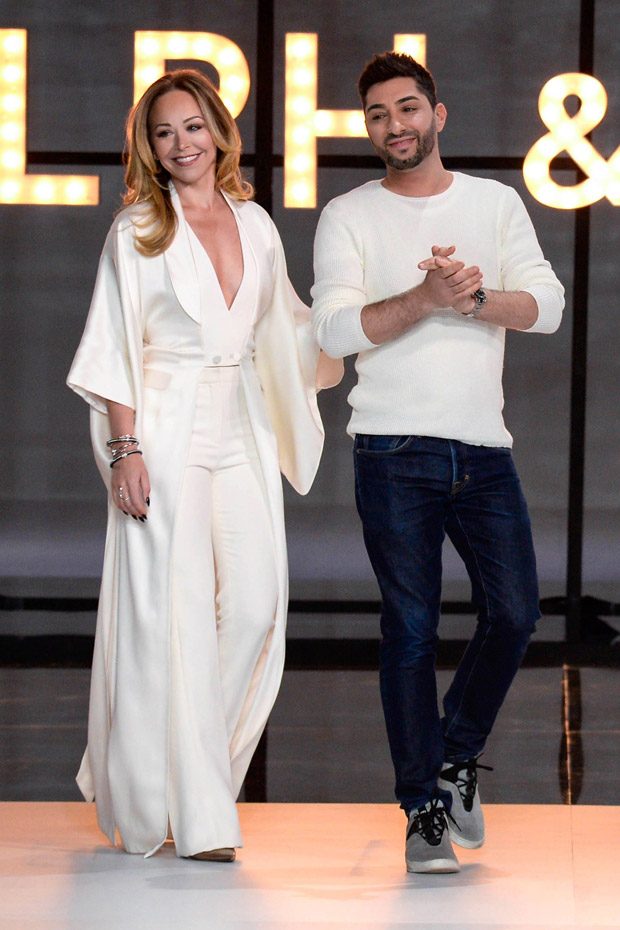 All photos courtesy of Ralph & Russo
We love hearing from you, connect with us on Twitter, Instagram and Facebook.