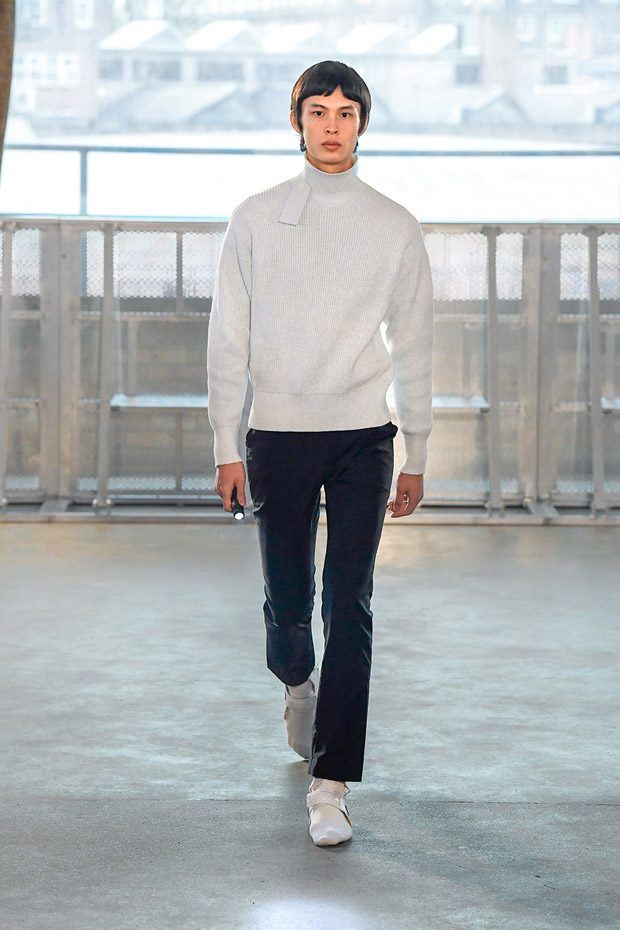 Discover Xander Zhou's Fall Winter 2019.20 collection, phase two of Supernatural, Extraterrestrial & Co, that explores the future of human evolution, and the idea of alternative intelligent lifeforms, presented during the recently finished London Fashion Week Men's.
"Formed out of cotton, lustrous nylon, PVC, canvas, lightweight polyester, fleece and leather, these garments are embellished with silicone badges and patterned with textual graphics and prints of planetary models. Hi-vis belts and barrel backpacks are paired with Nike Air Max 720 trainers and worn alongside leather stomachers, arm cuffs, knee braces and ankle guards marking out those who have undergone human enhancement technologies (HET).
The contrast between natural and unnatural evolution has never been more stark in our species, now is the time for a flexible notion of humanity and what constitutes 'us'. Powerful. Evolution is a fluid concept and one that can be navigated. Keeping the Alt-Intel community aligned with our societal structures and investing in new commercially-produced body tech allows us to adapt and better ourselves, ensuring our world dominance is not precluded. Don't be left behind, don't be the last ones to accept, embrace a new Earth."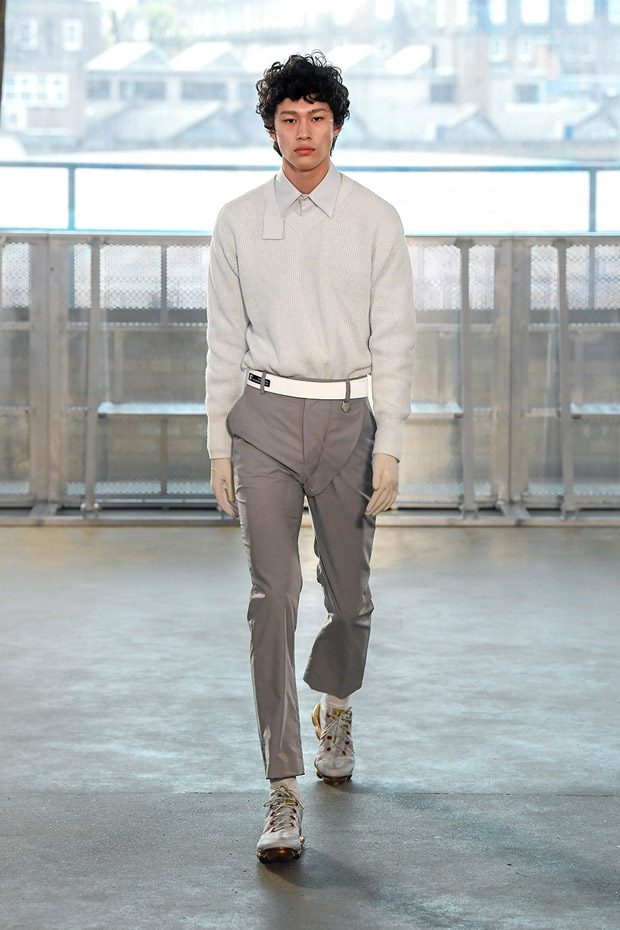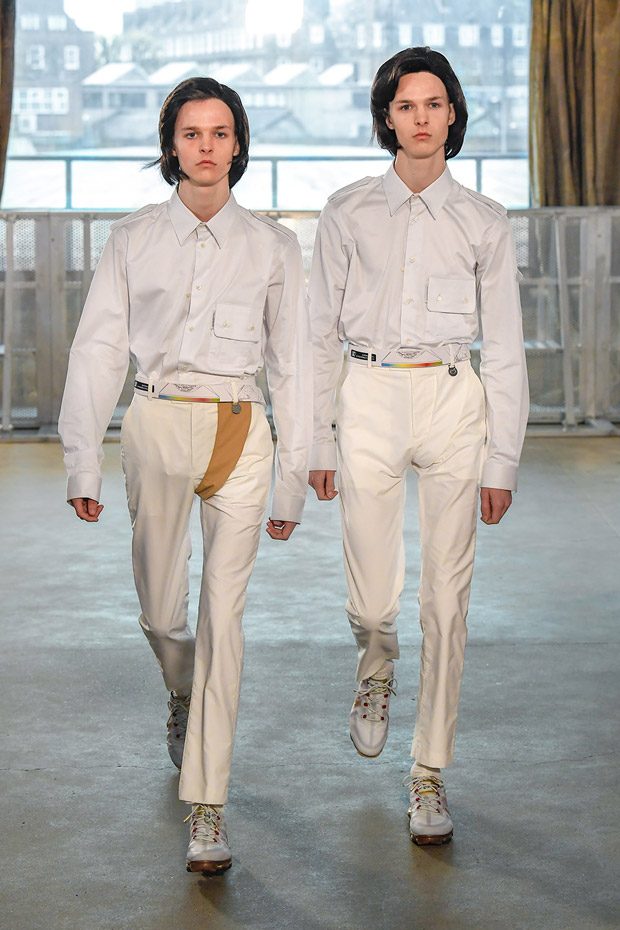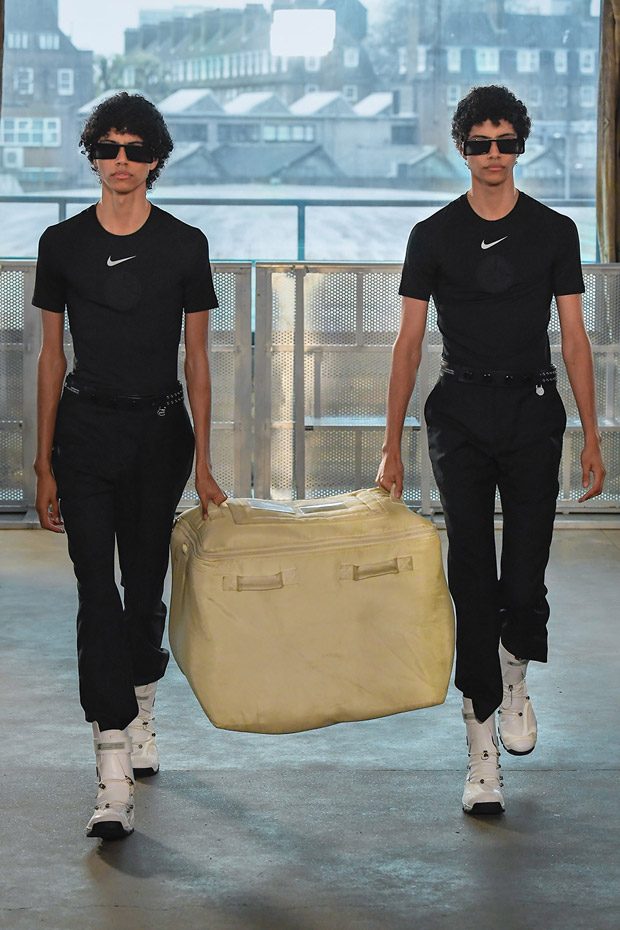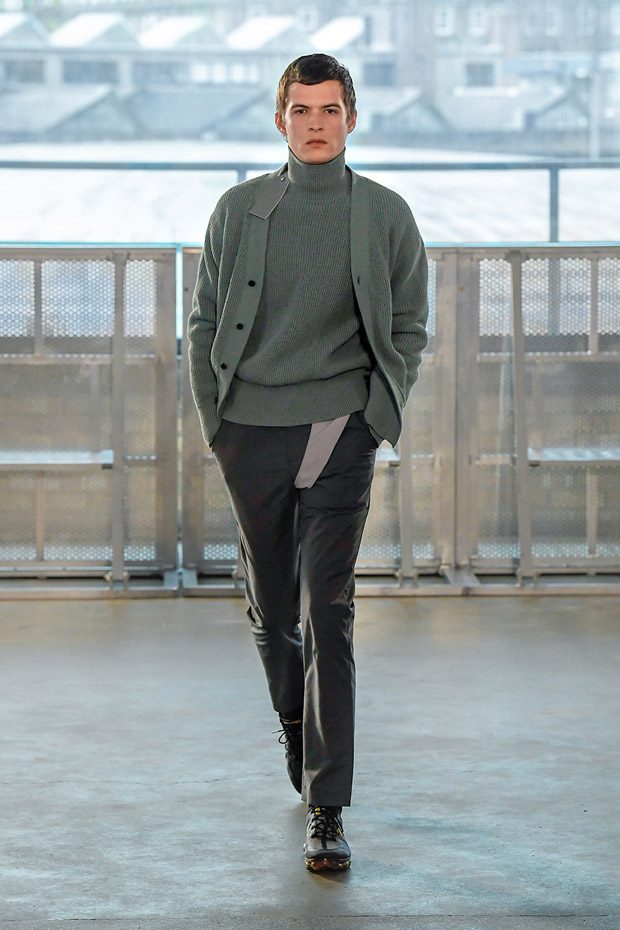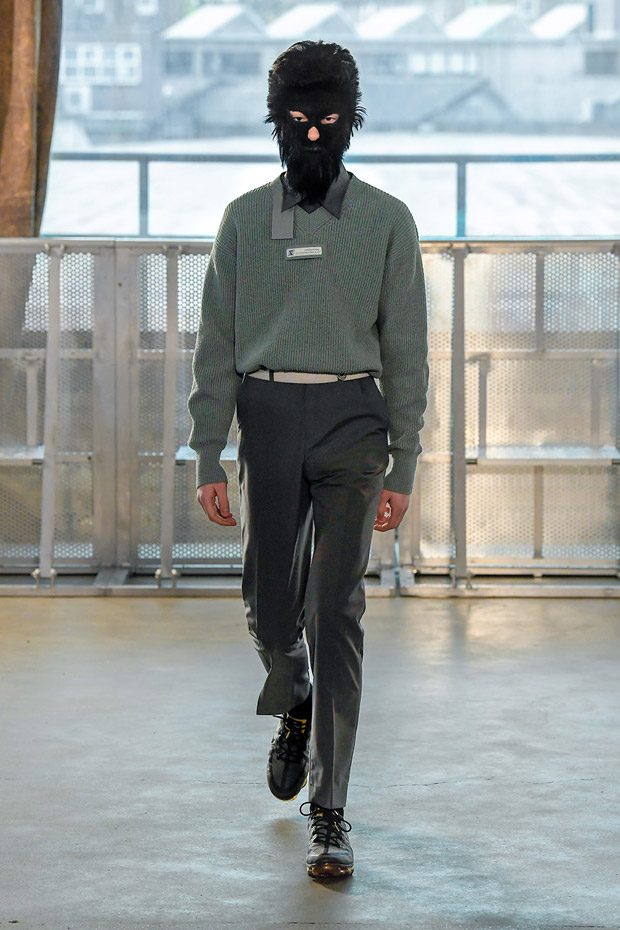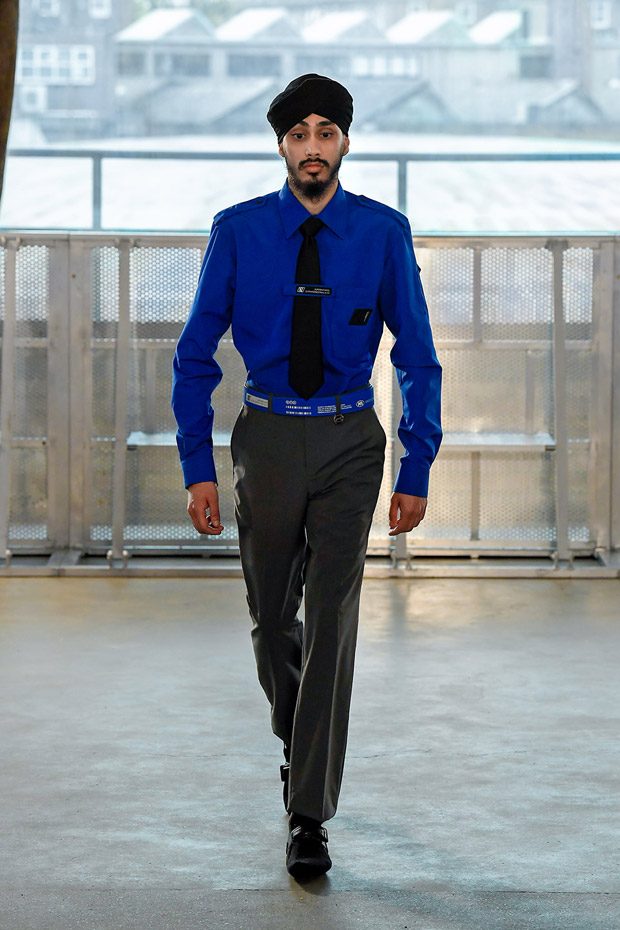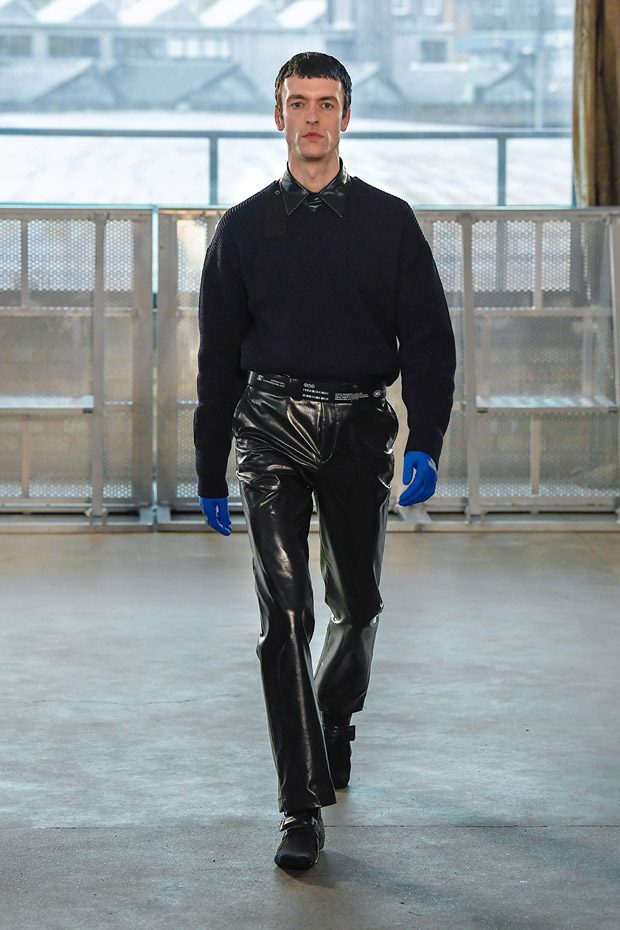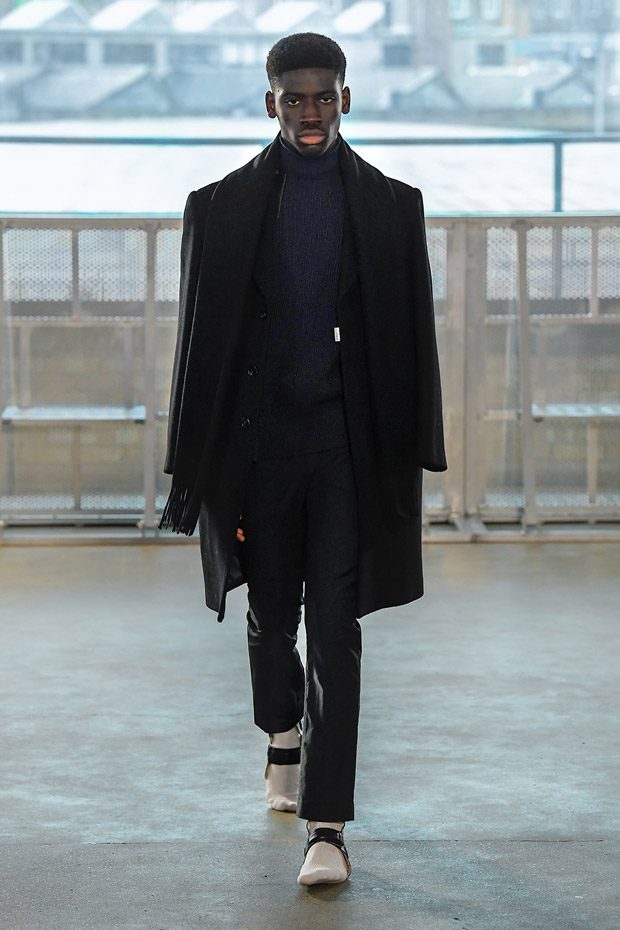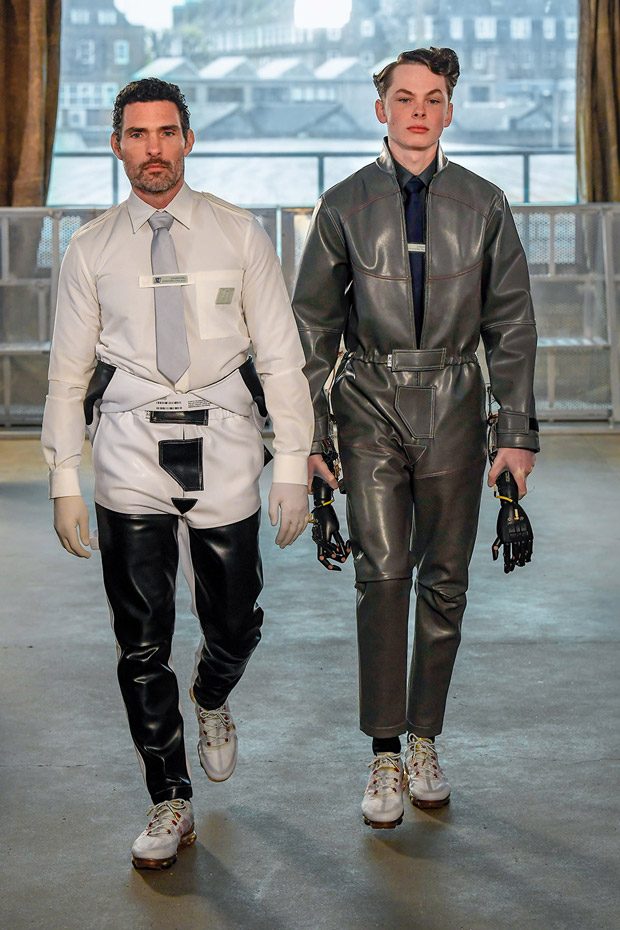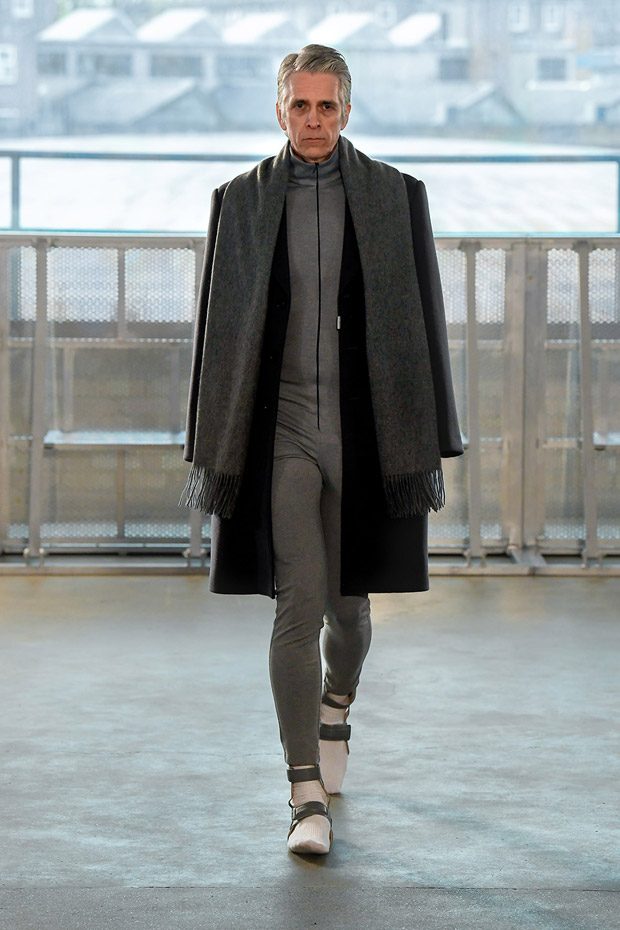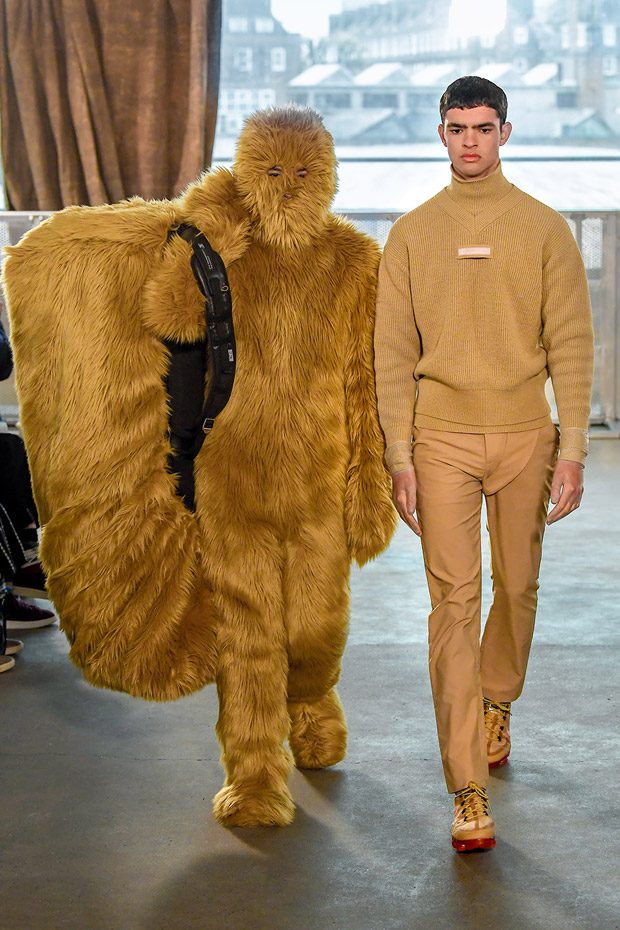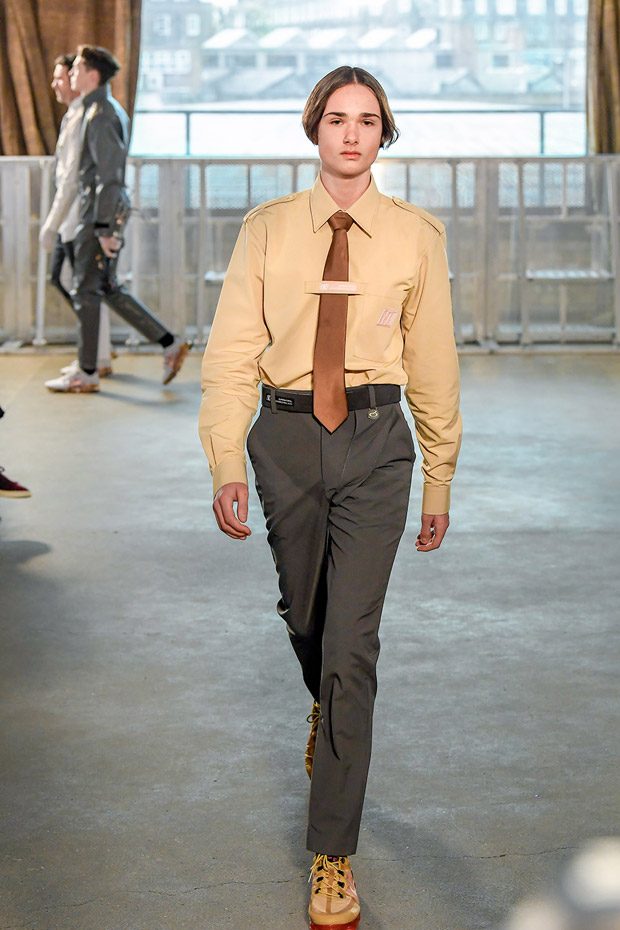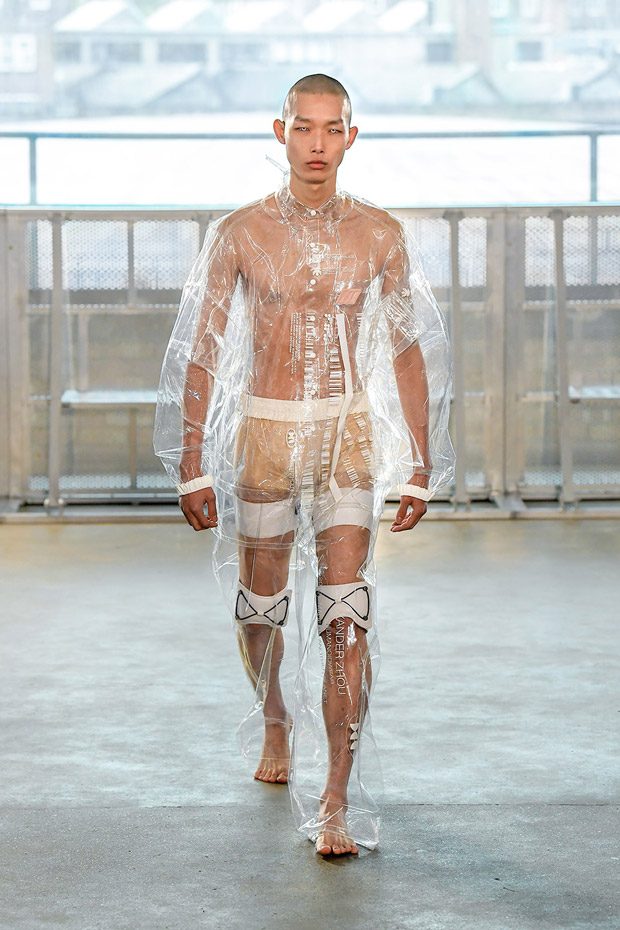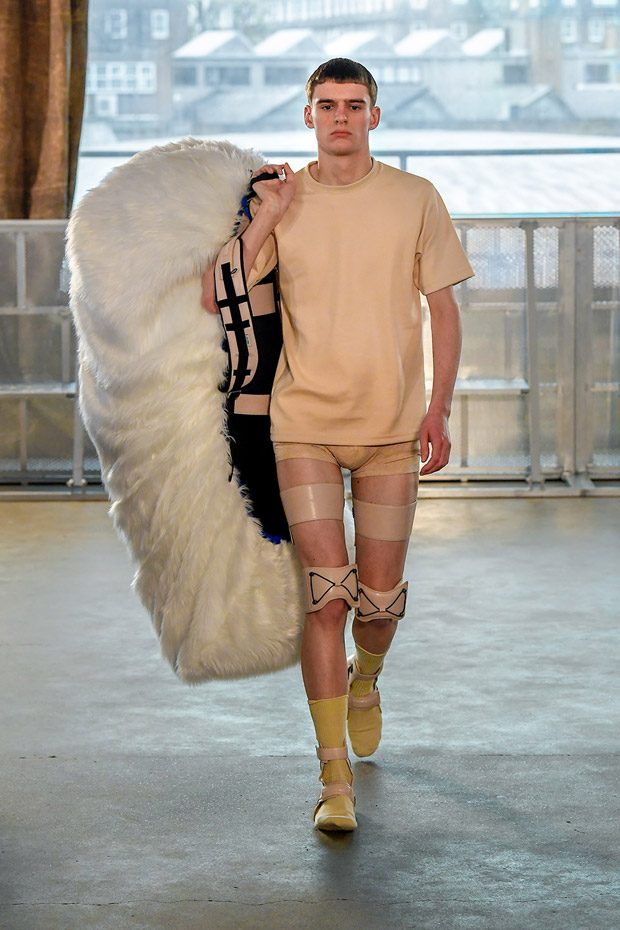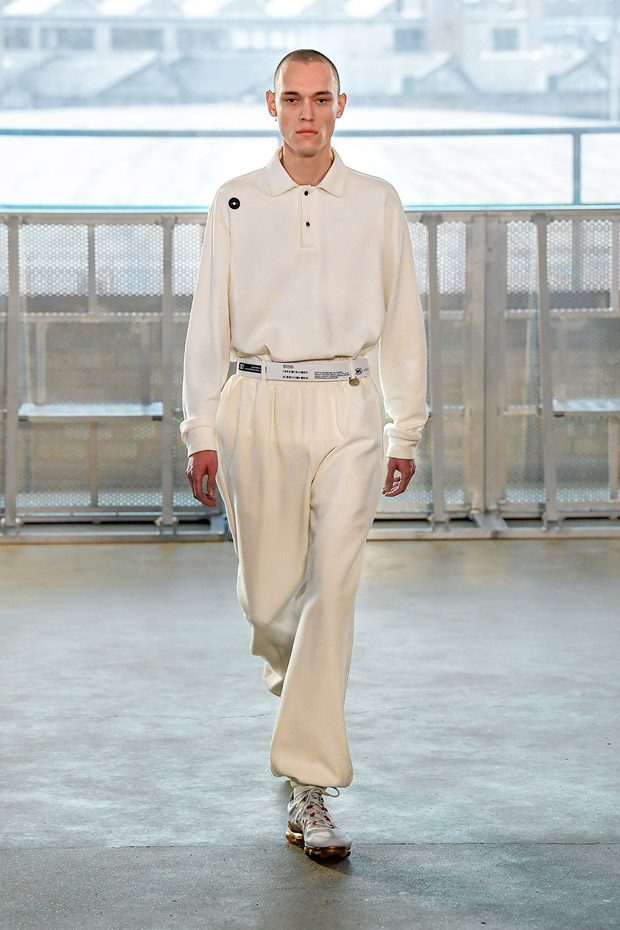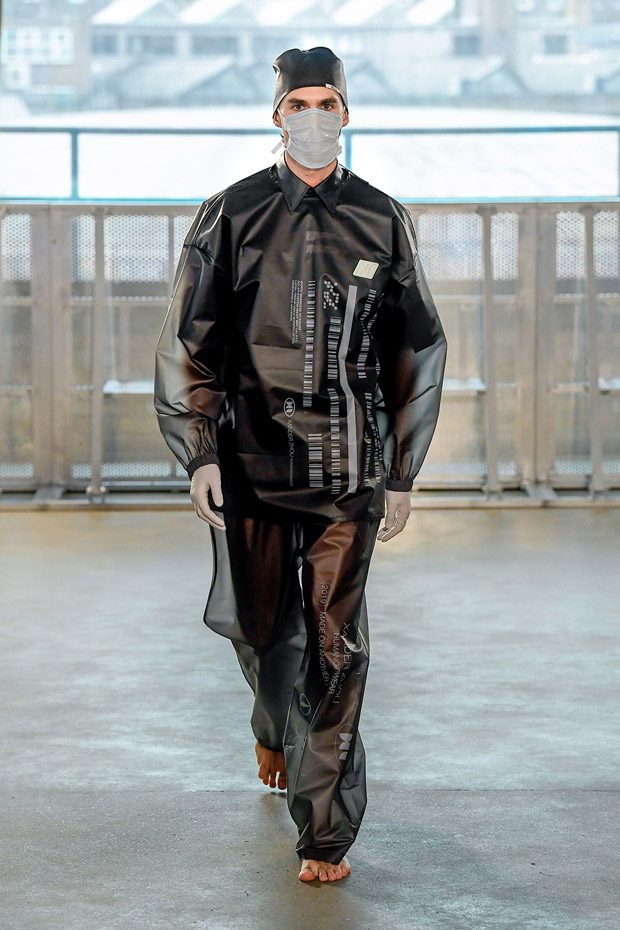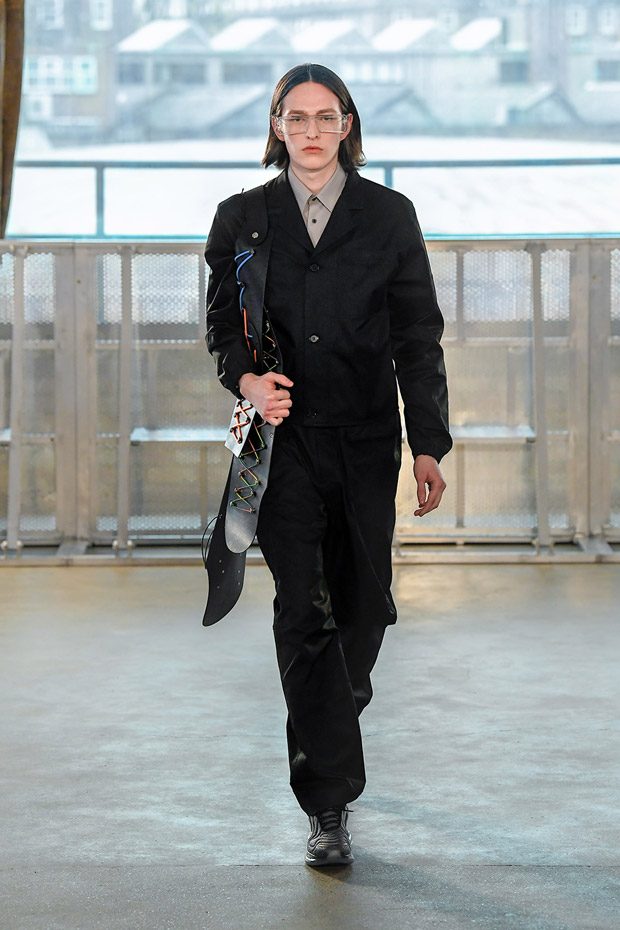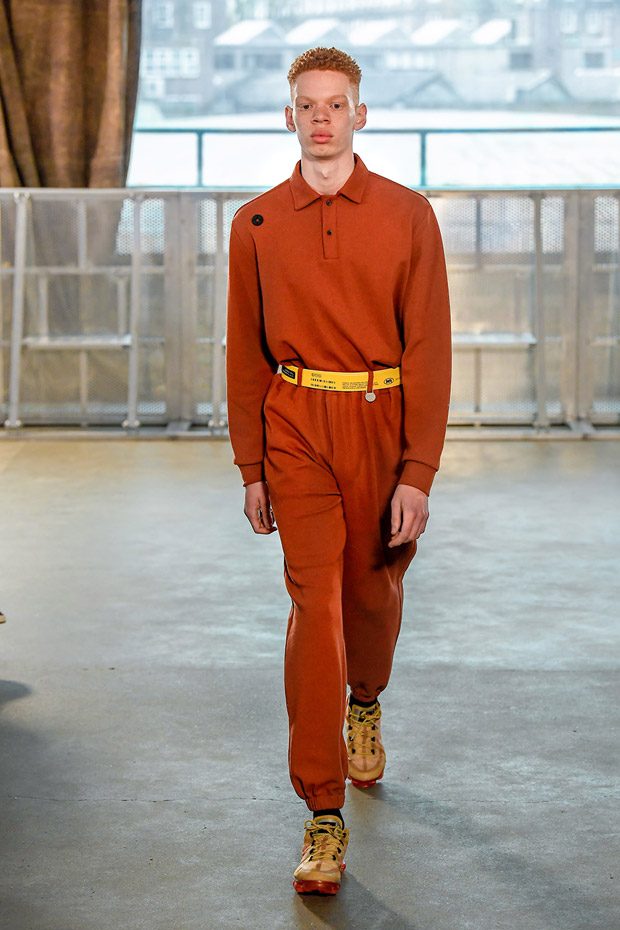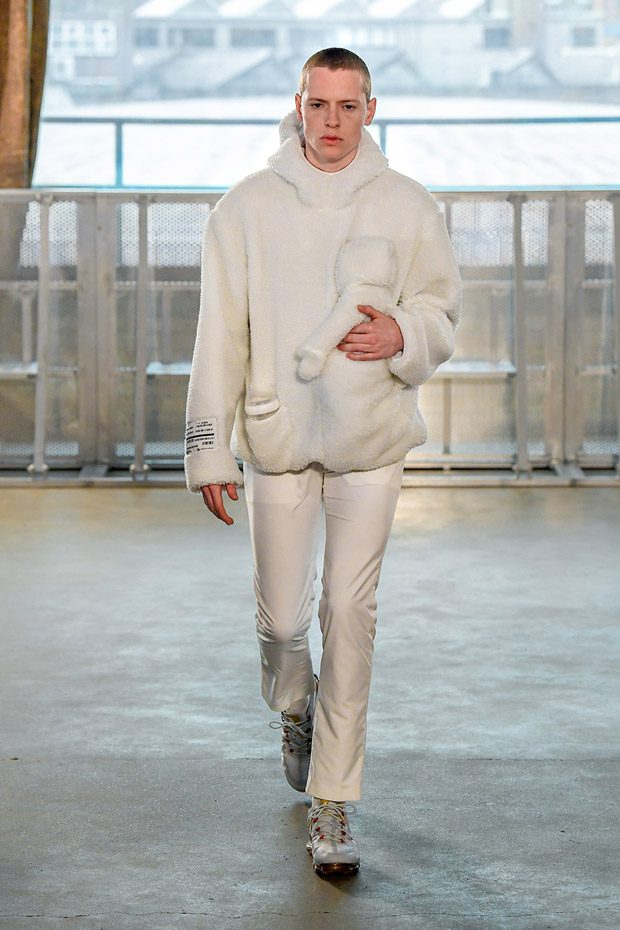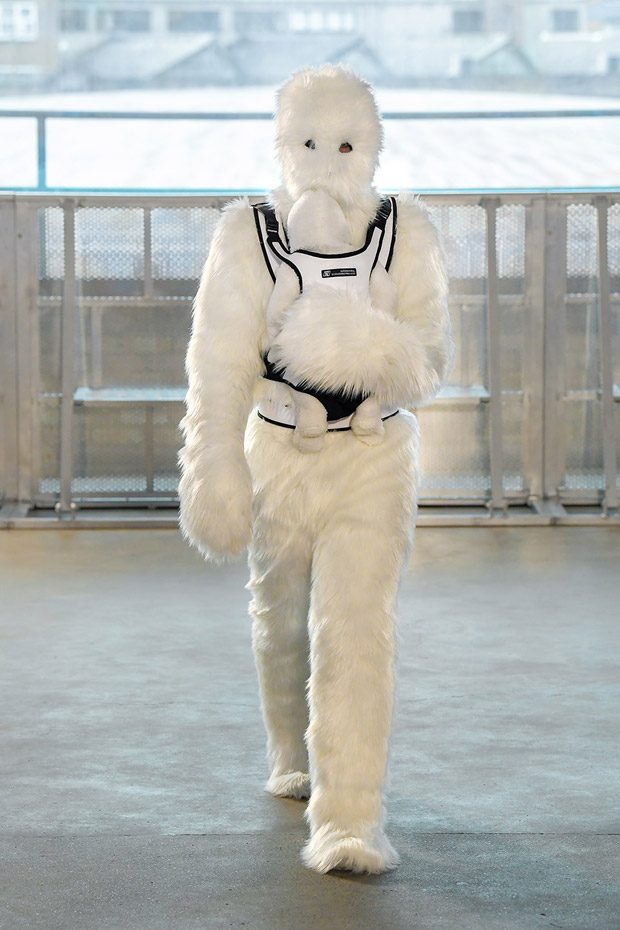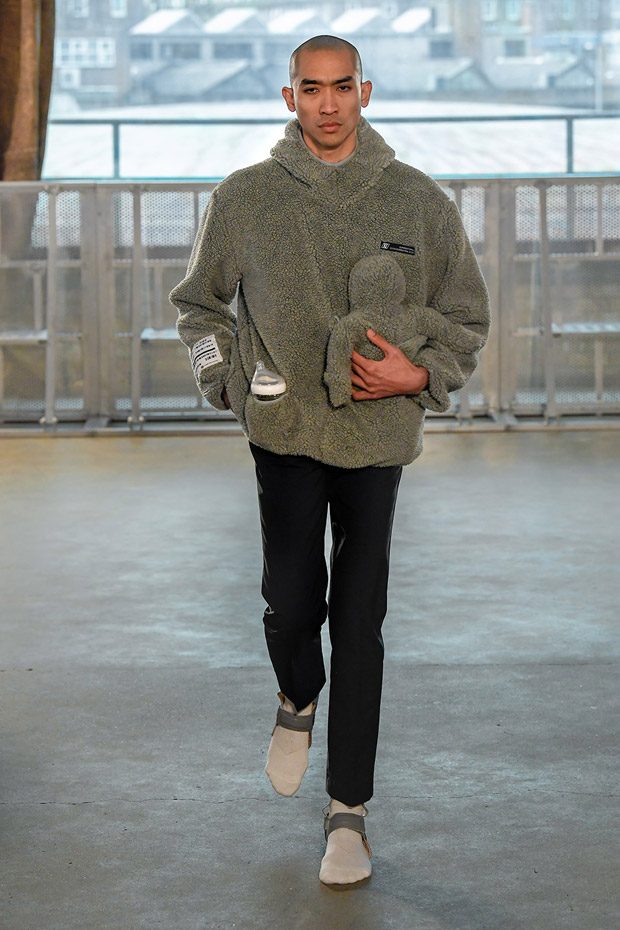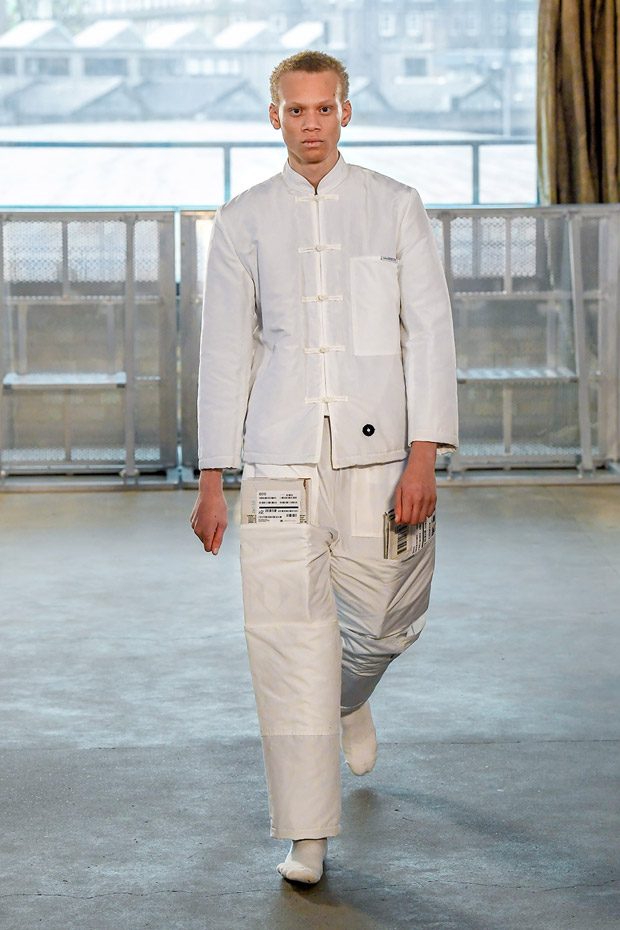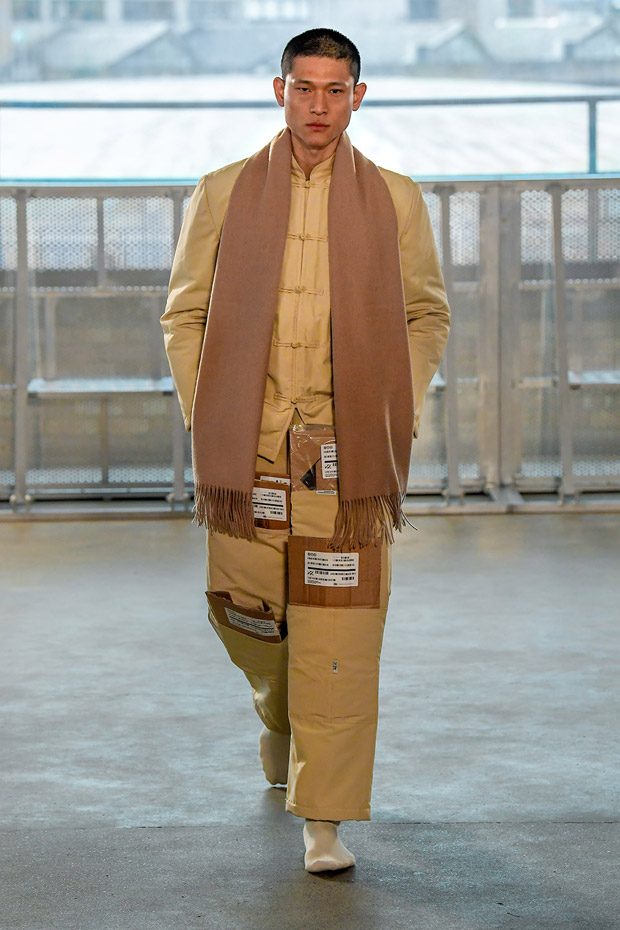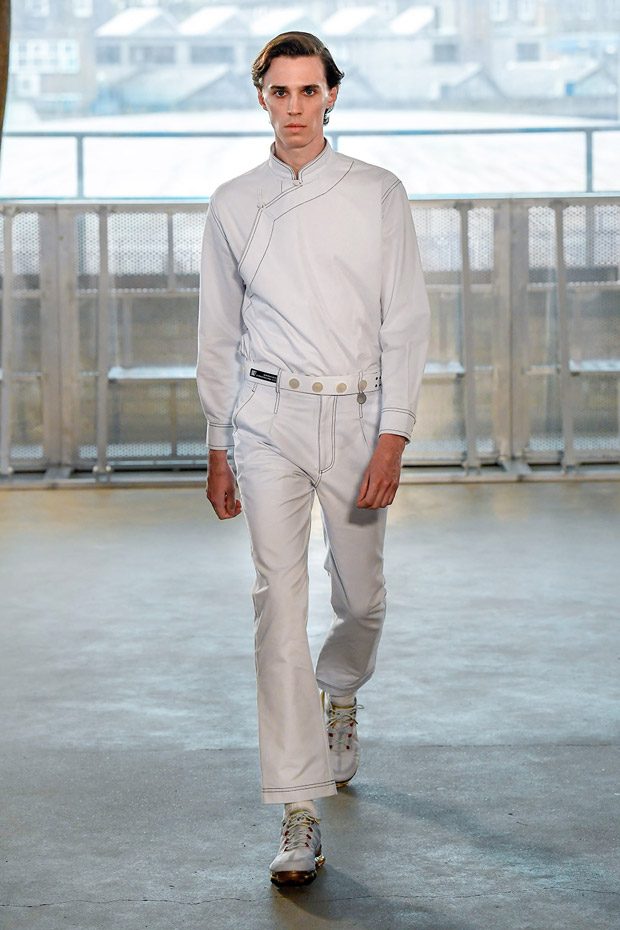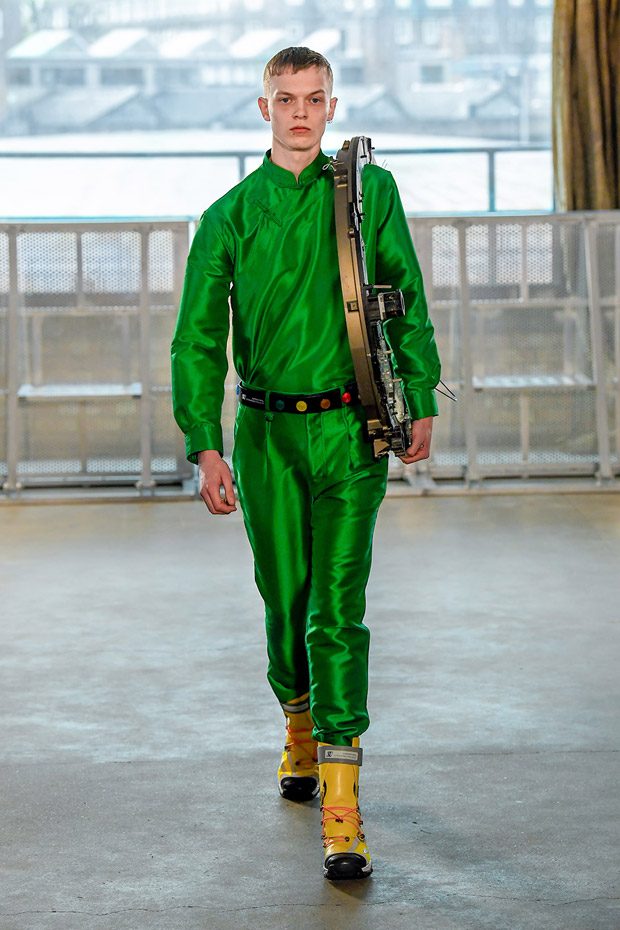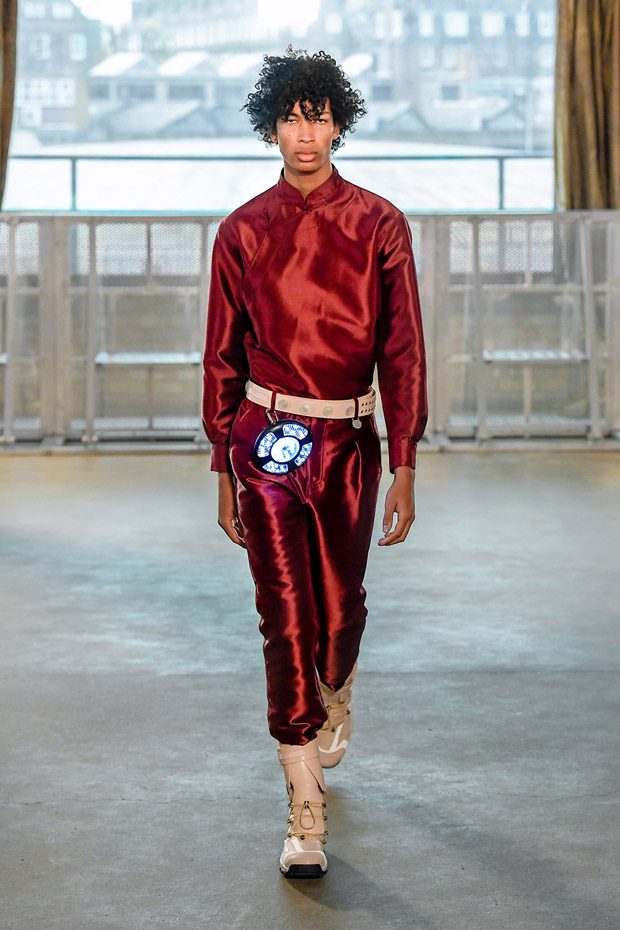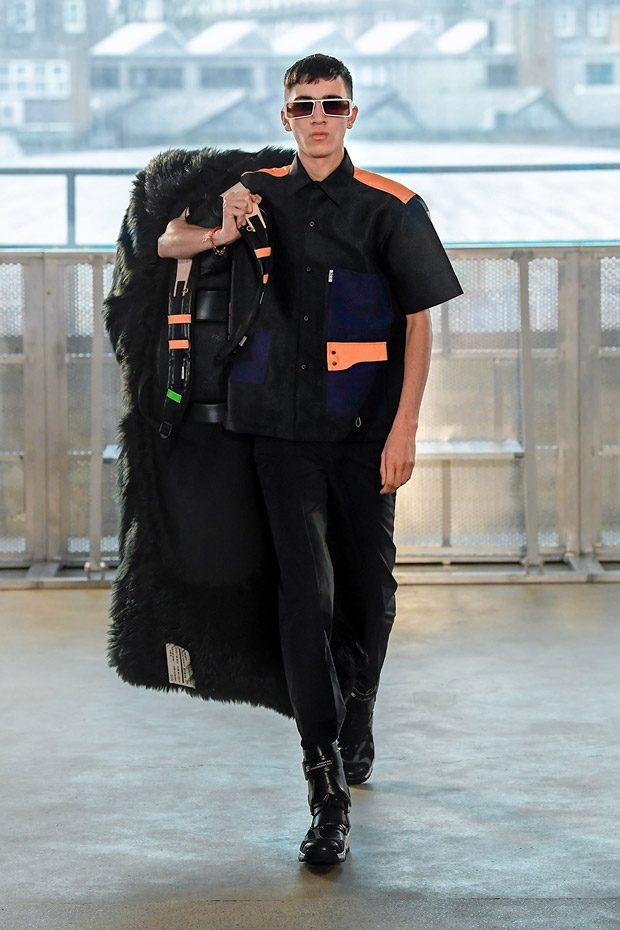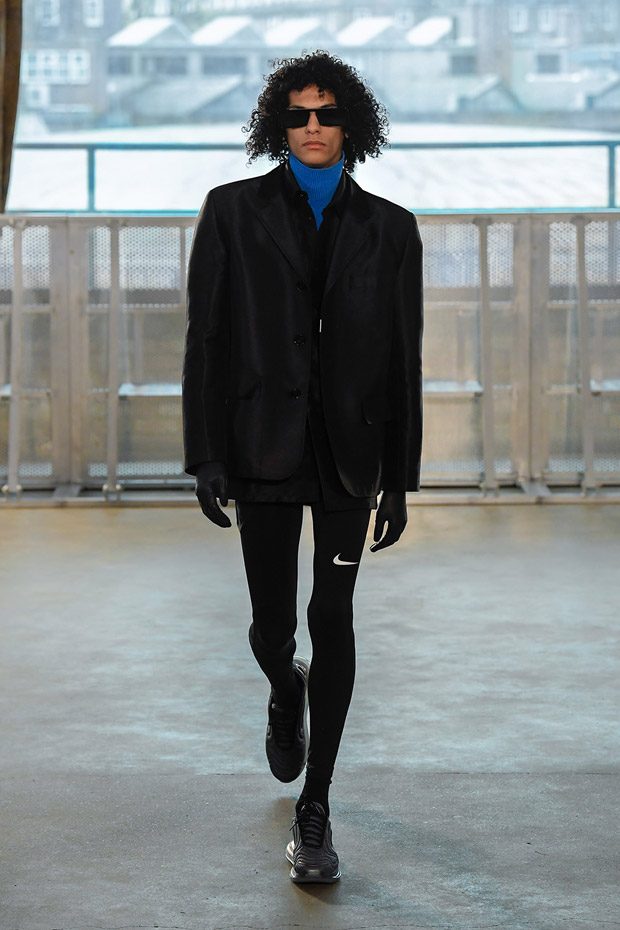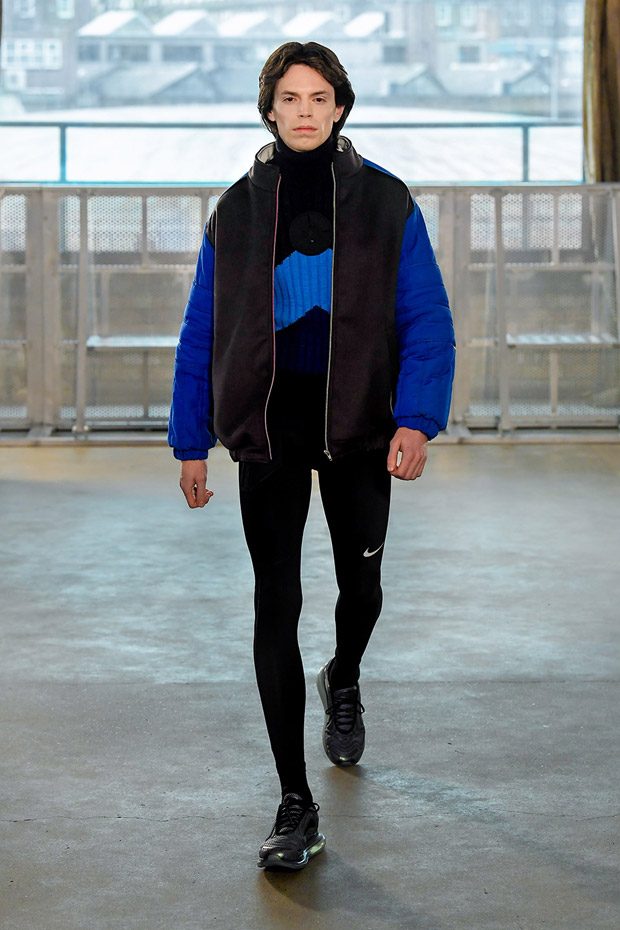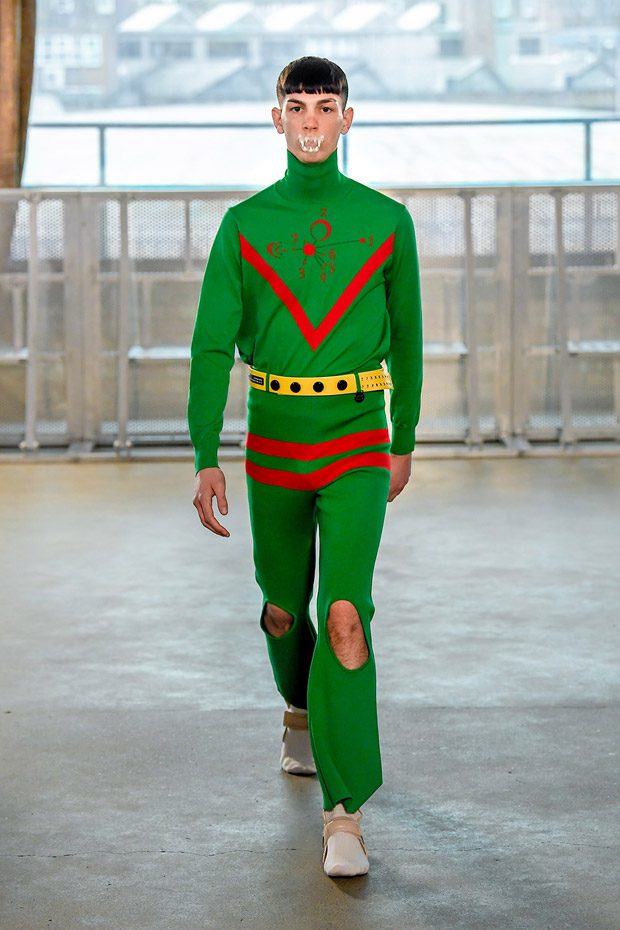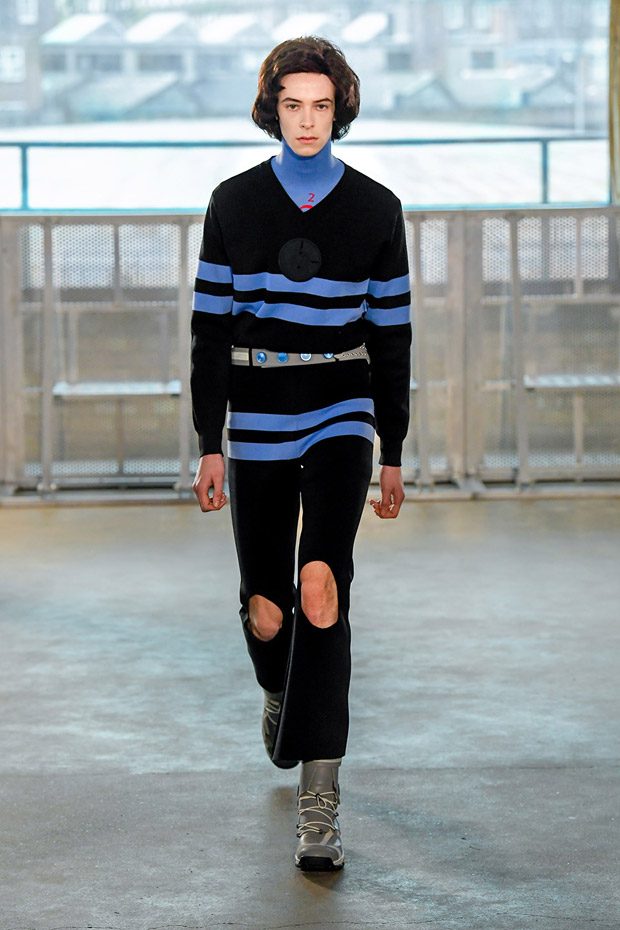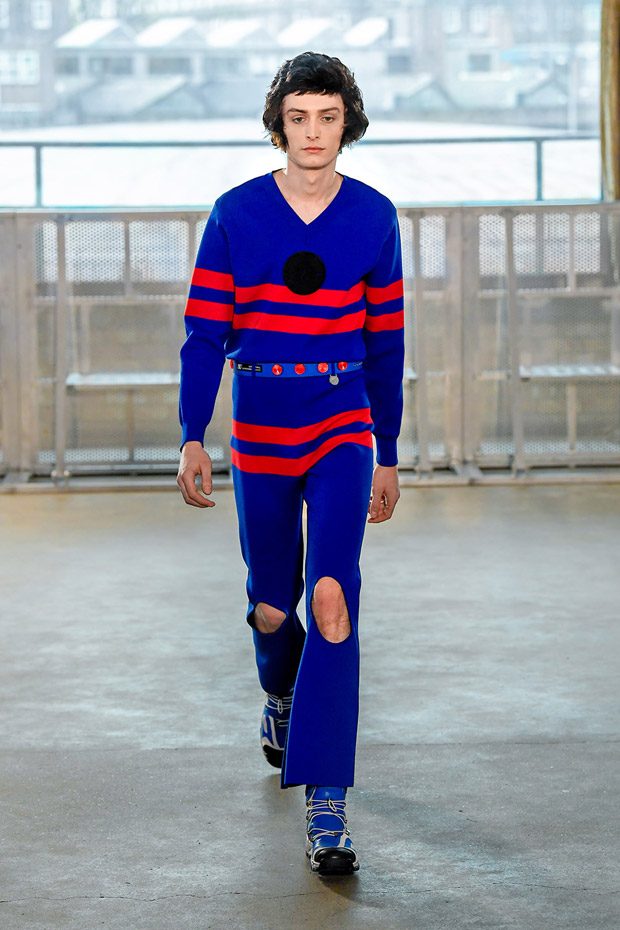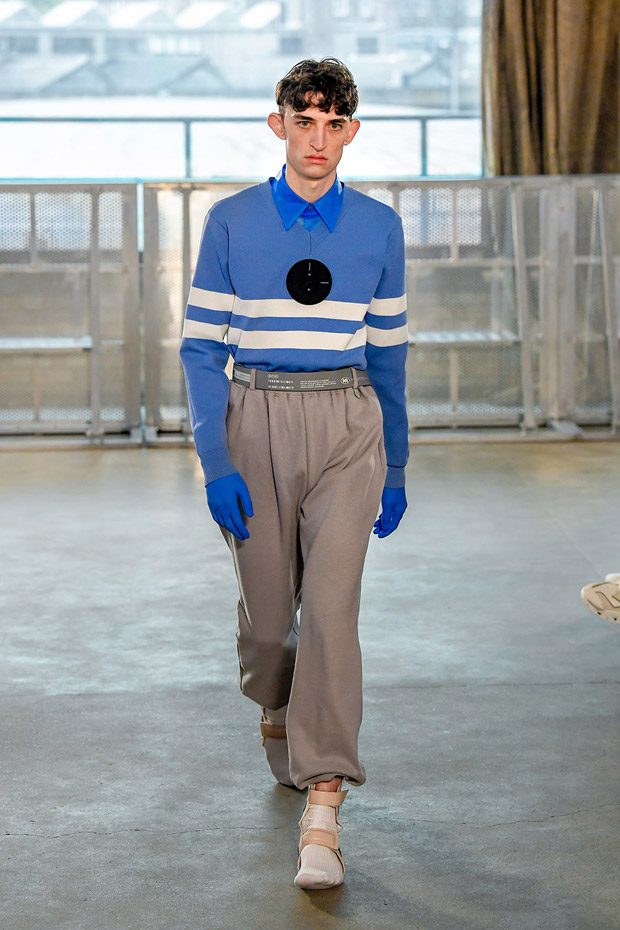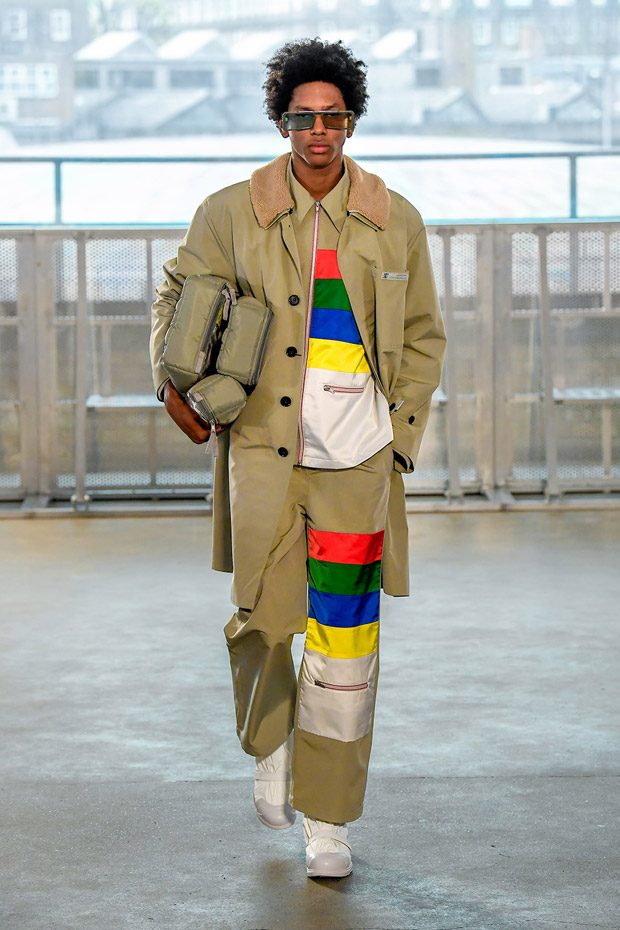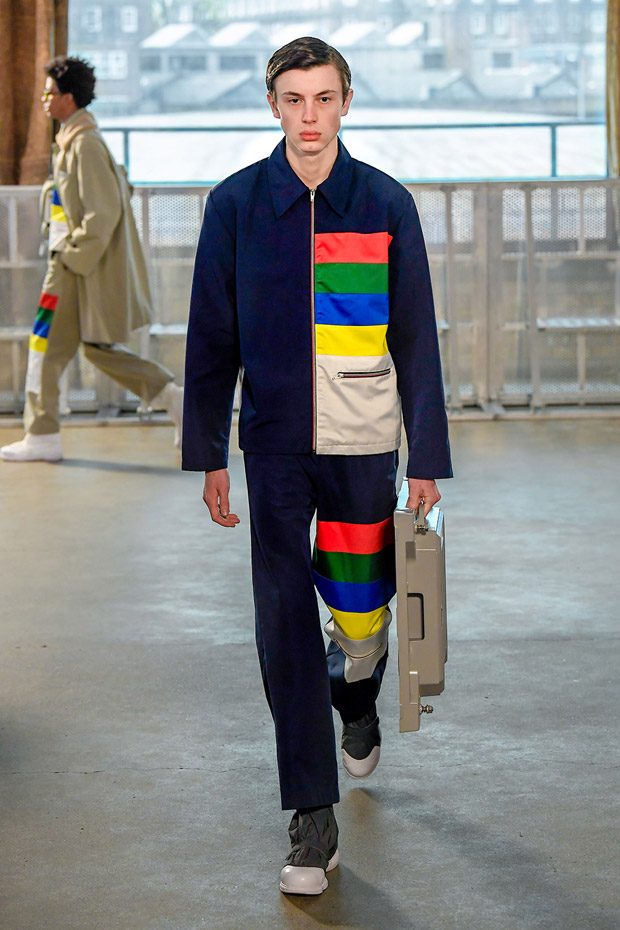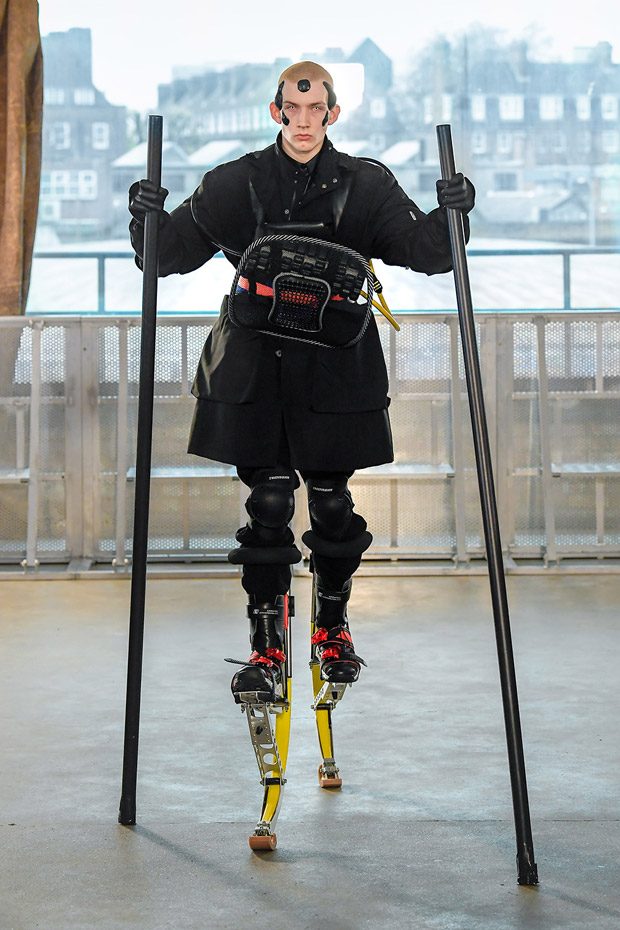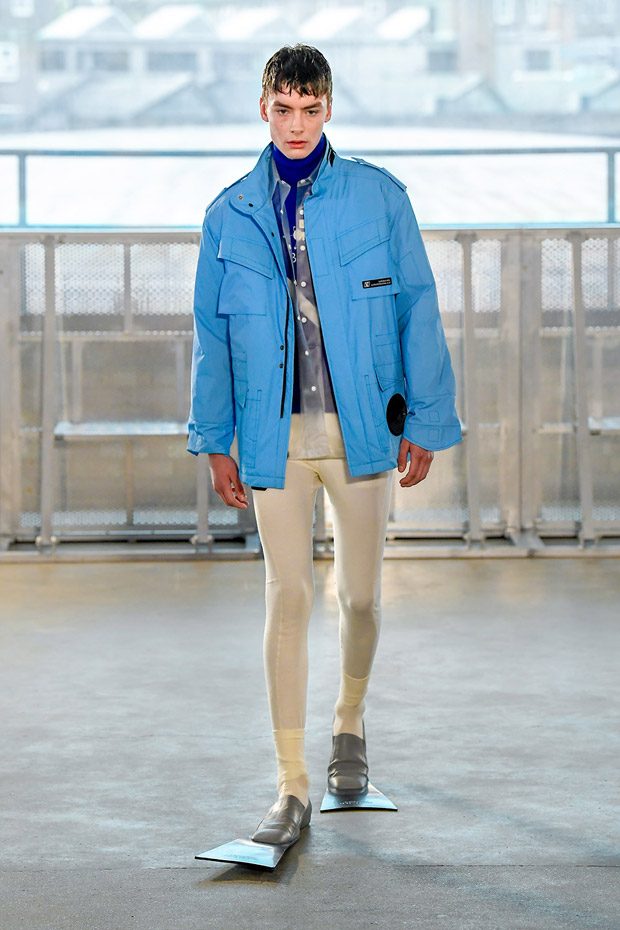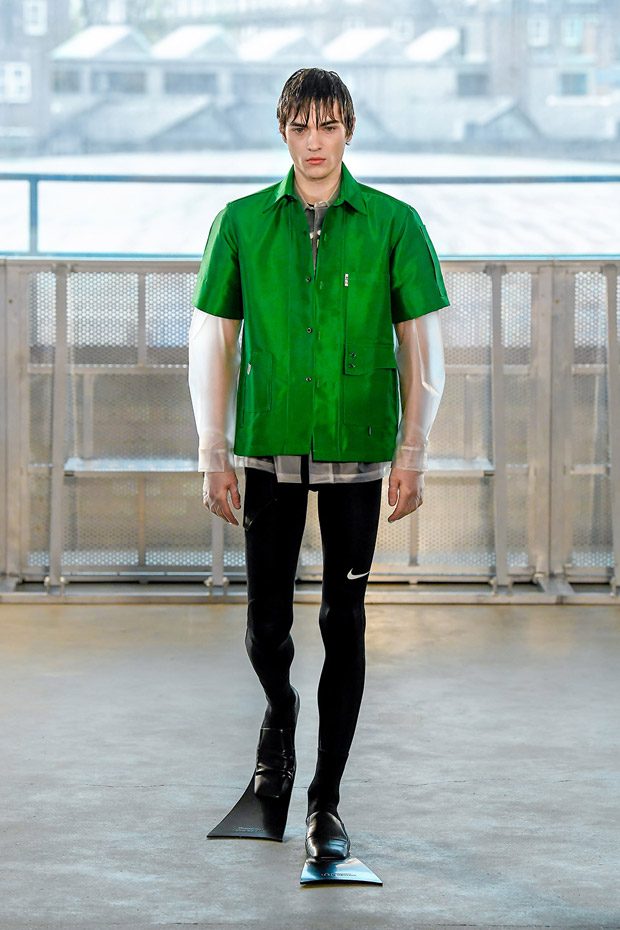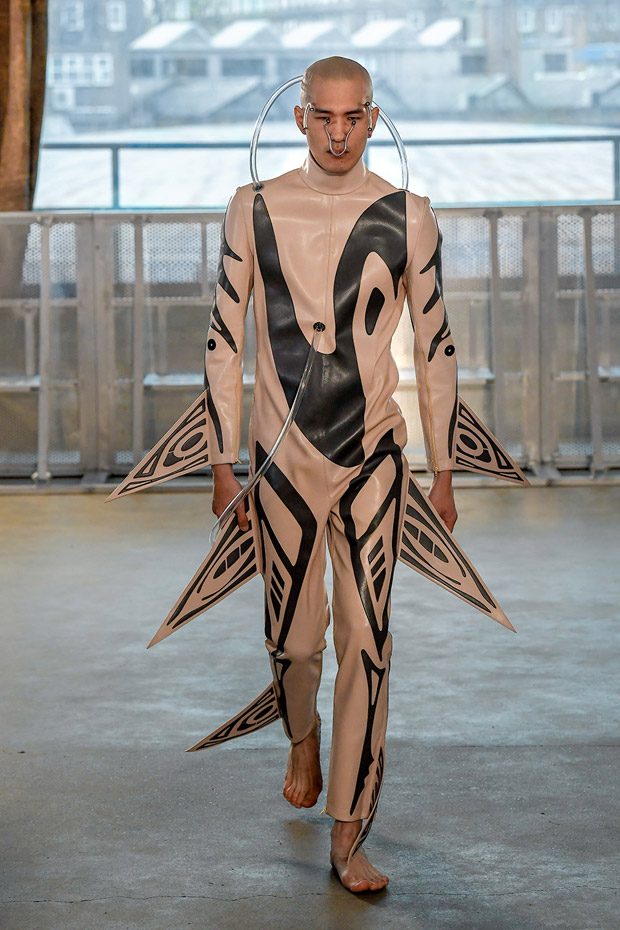 We love hearing from you, connect with us on Twitter, Instagram and Facebook.