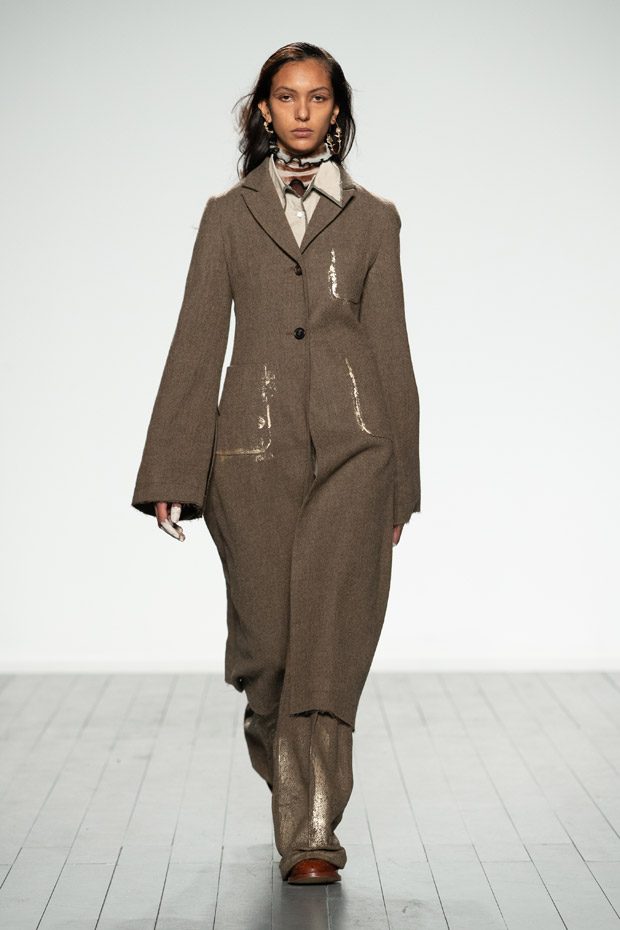 Discover ASAI's Fall Winter 2019.20 Ground Up Collection, inspired by the photography of the British engineer Isambard Kingdom Brunel by August Sander, that asks the question what does it mean to be British now, presented during the ongoing London Fashion Week.
"The ASAI woman has swum oceans, endured chaotic war zones and now wants to take root. It's not her home. She has none as yet. But Englishness from afar appeals. The spice has dissipated to make way for wools that have lived, cottons that are etched with memories and floral sprigs and dreams of humility that are patched together in leather, paint and lace. The shine gives way to tarnishing. The hot wok has cooled. The riot has been quelled. Slouch, not sass. Come away and feel something solid, something still, something real.
"Take back control," you say. Control of what? Our Empire? Fortune in the hands of the few, and not the many? Of a Britishness that is shaded in loden, moss-tinged, slate, oak and mire? Of layers that can protect the land and body? But those wools and cottons once spun up North, now hail from Japan. What was soft is suddenly structured and vice versa. The slit of a skirt is Vietnamese. These generous and cocooning proportions can't be found in Boston, in the East Midlands. The jester crown is now misshapen and knitted in humble wool."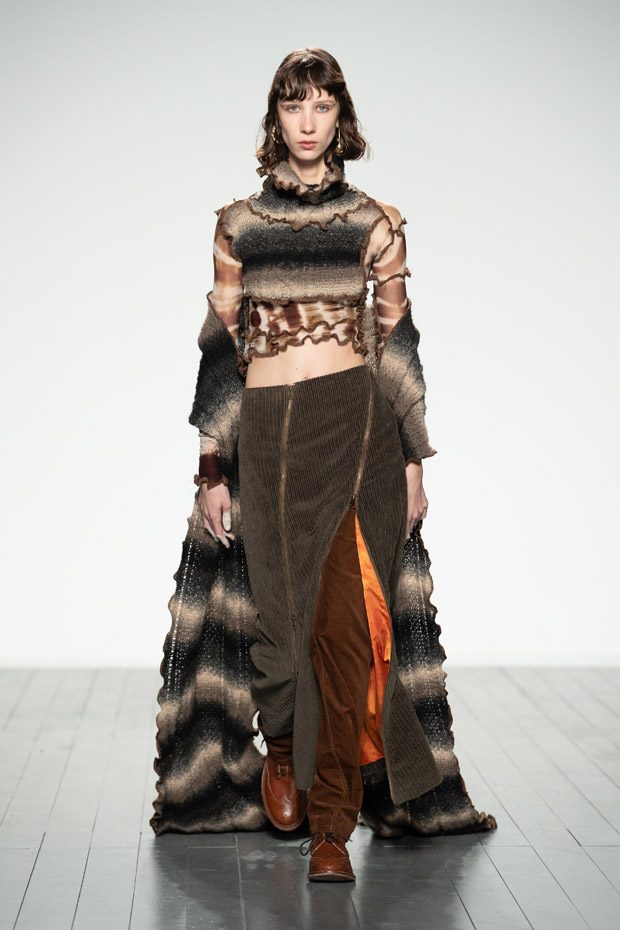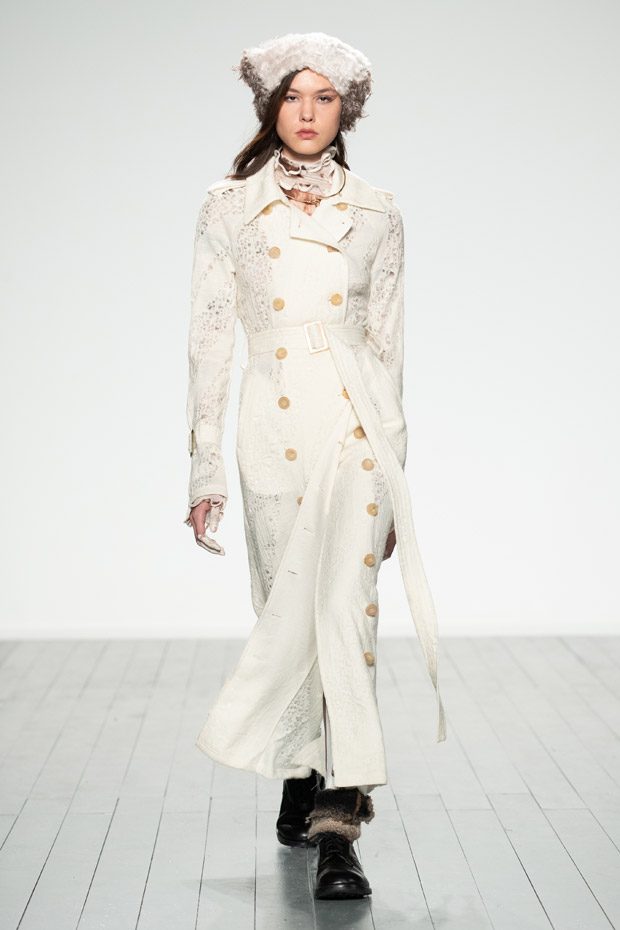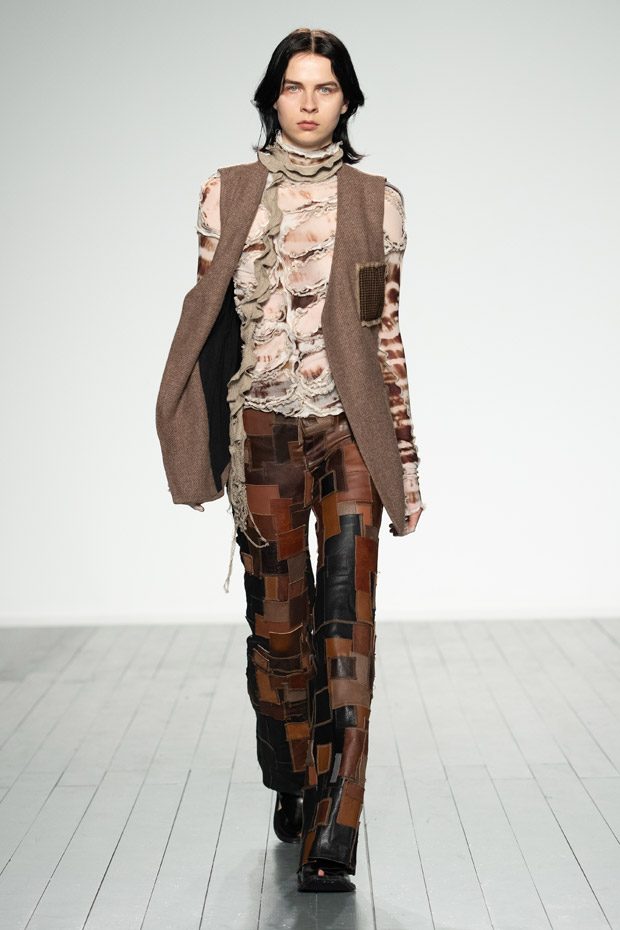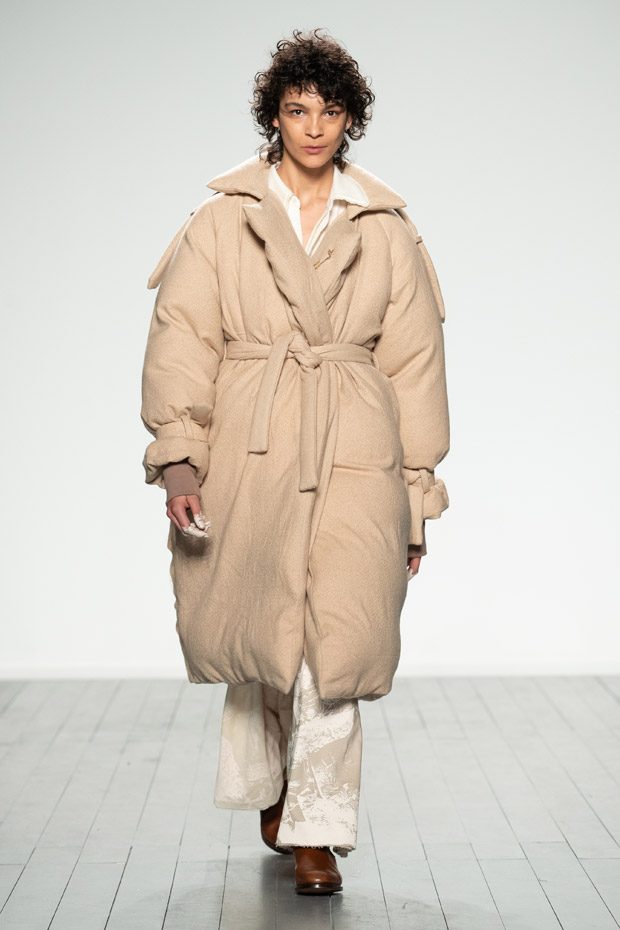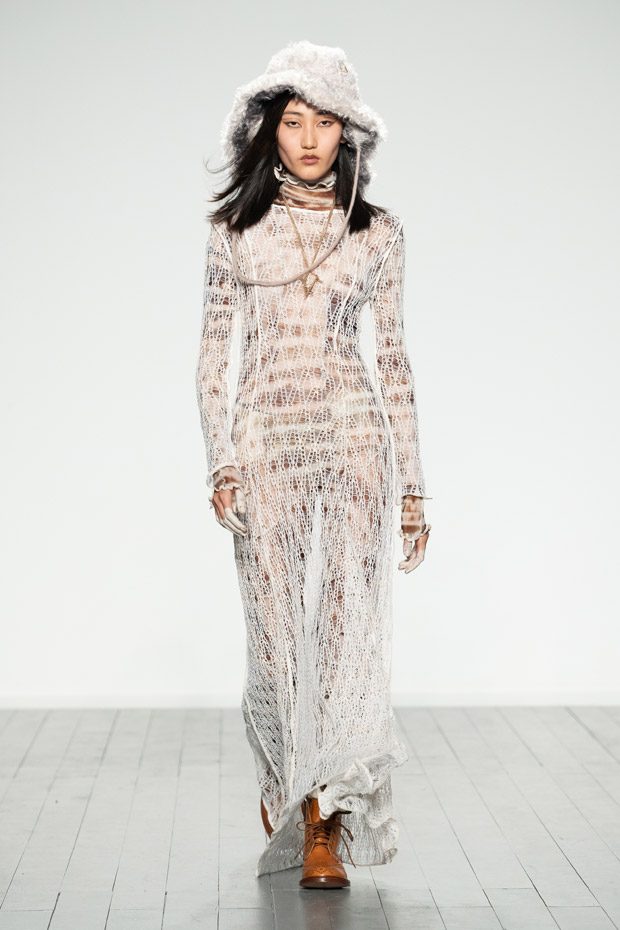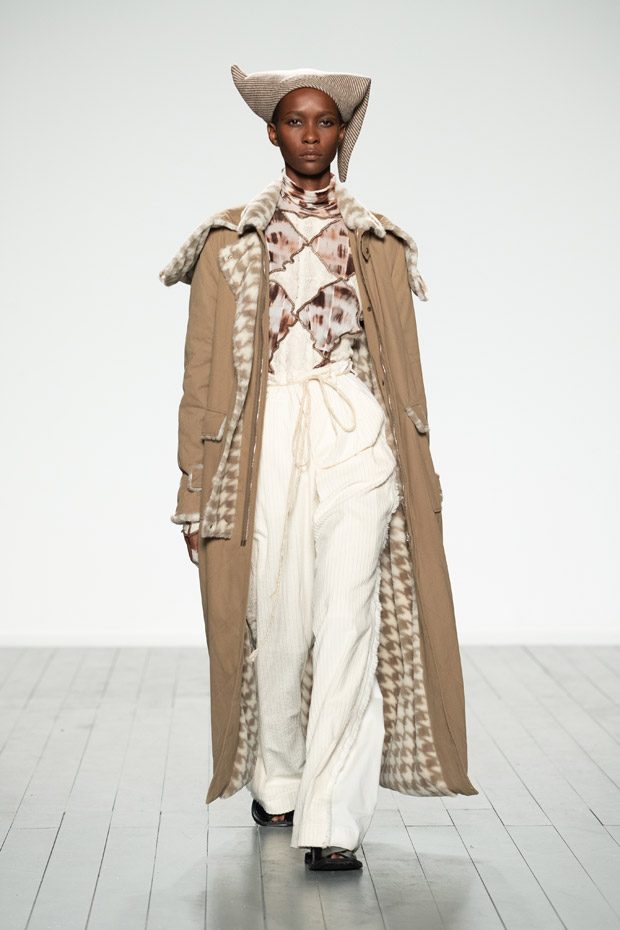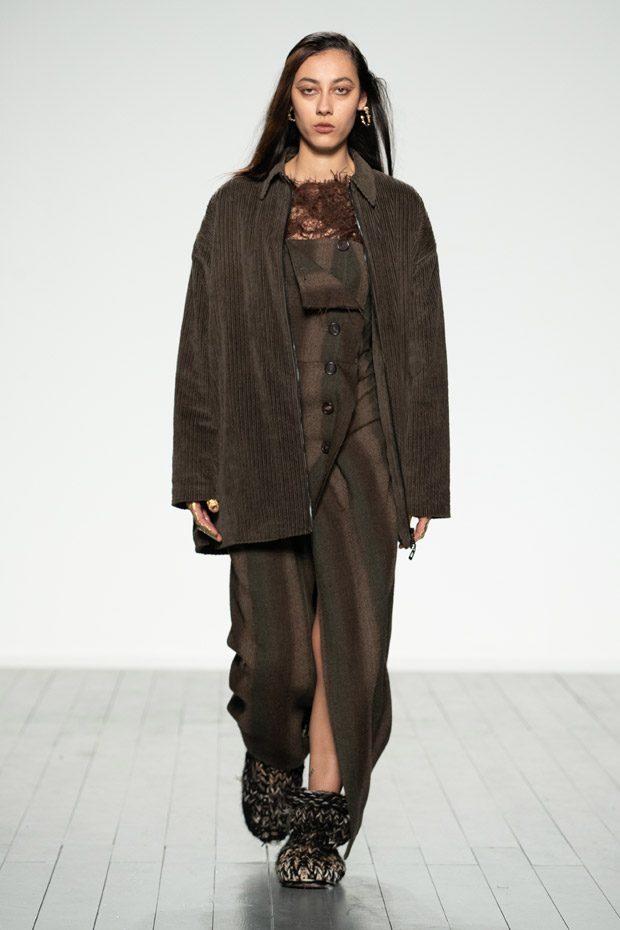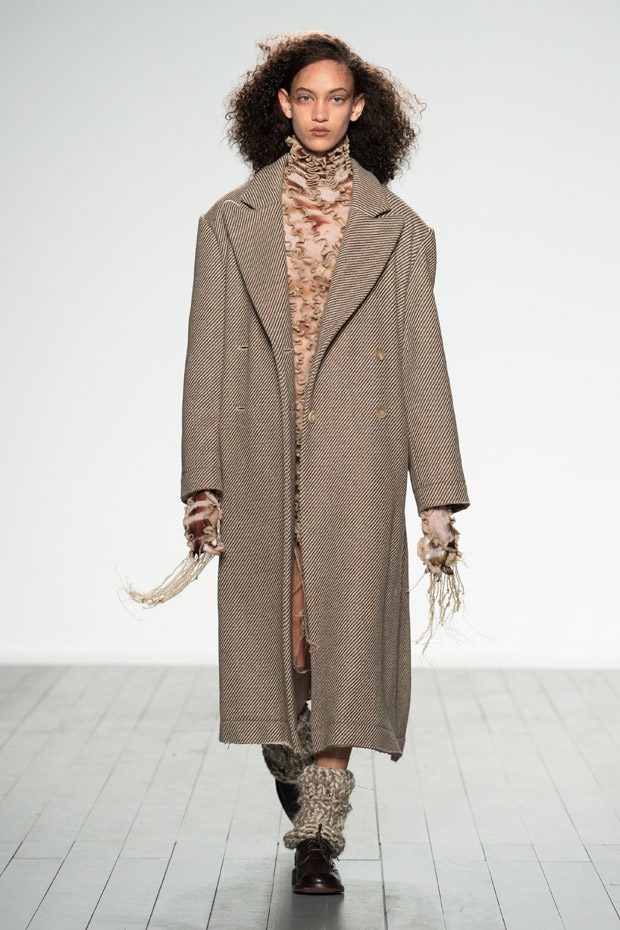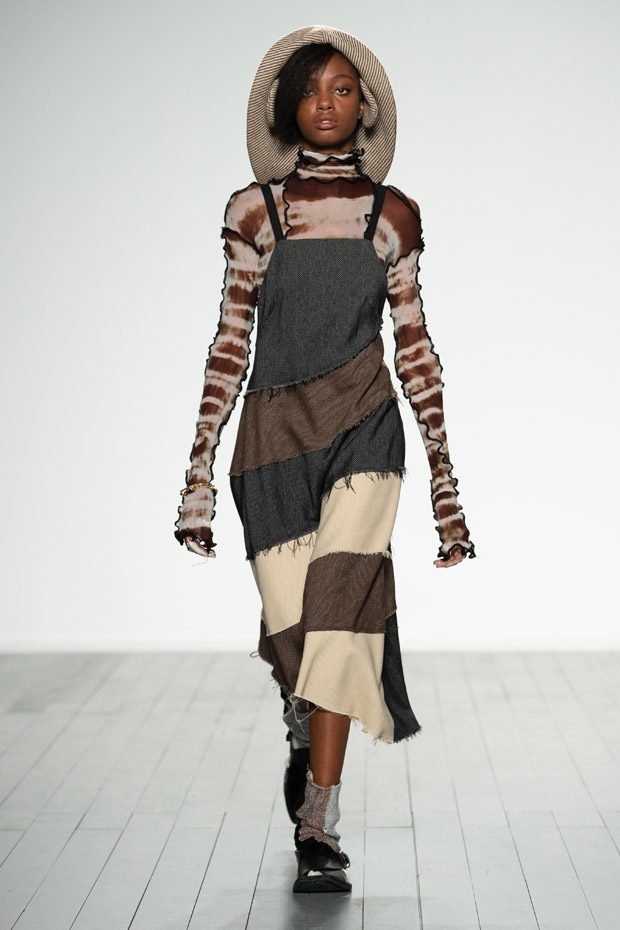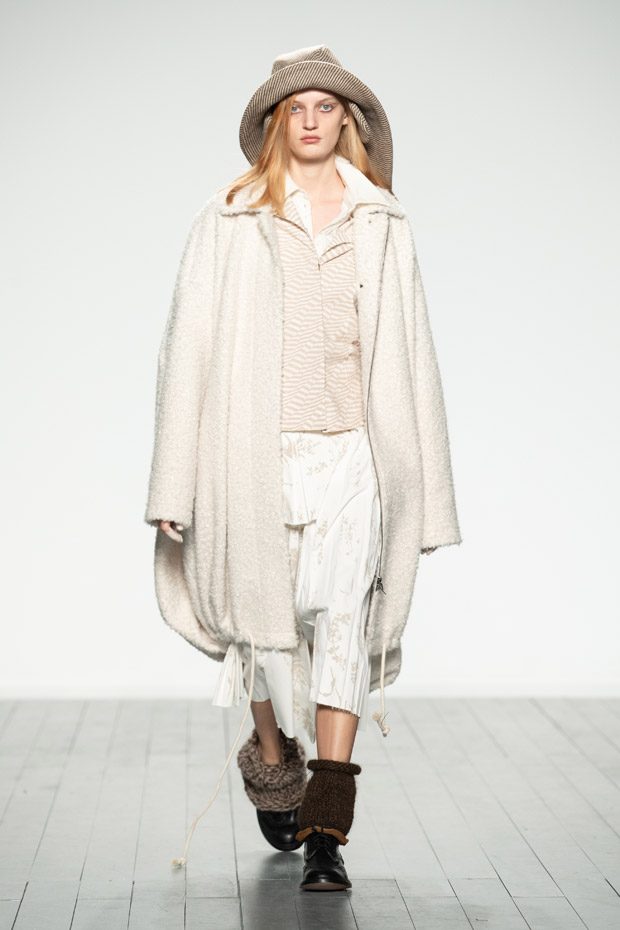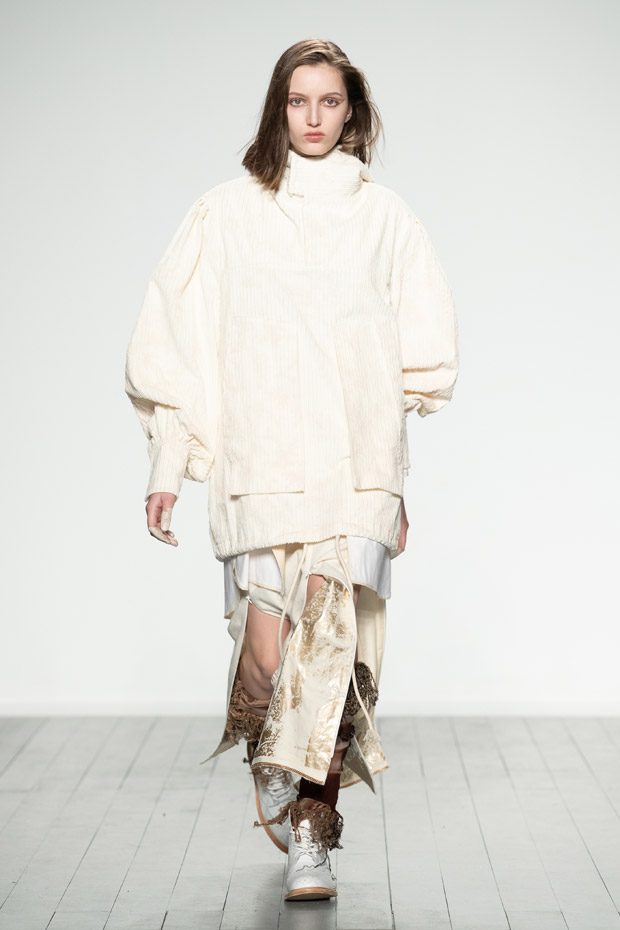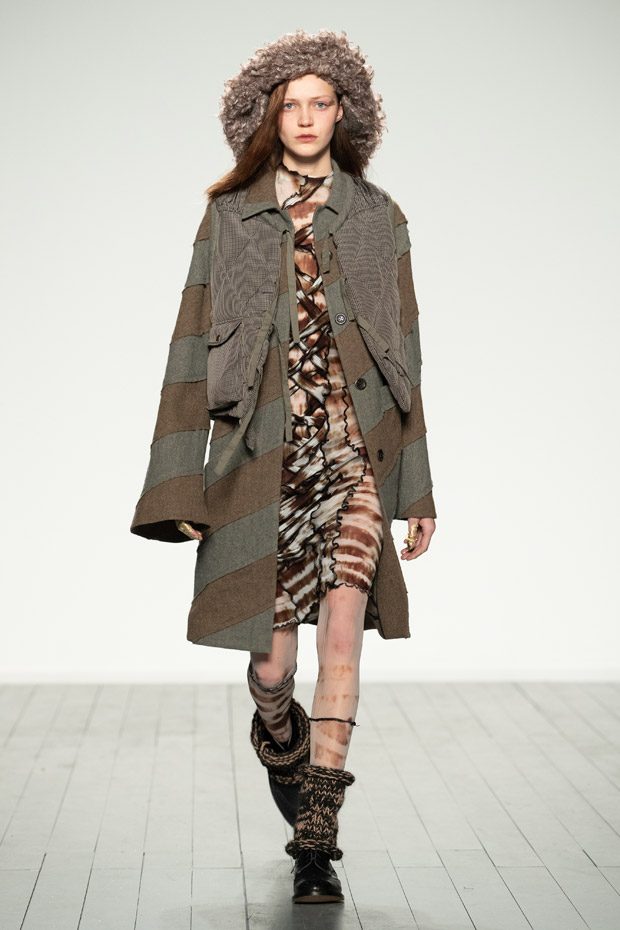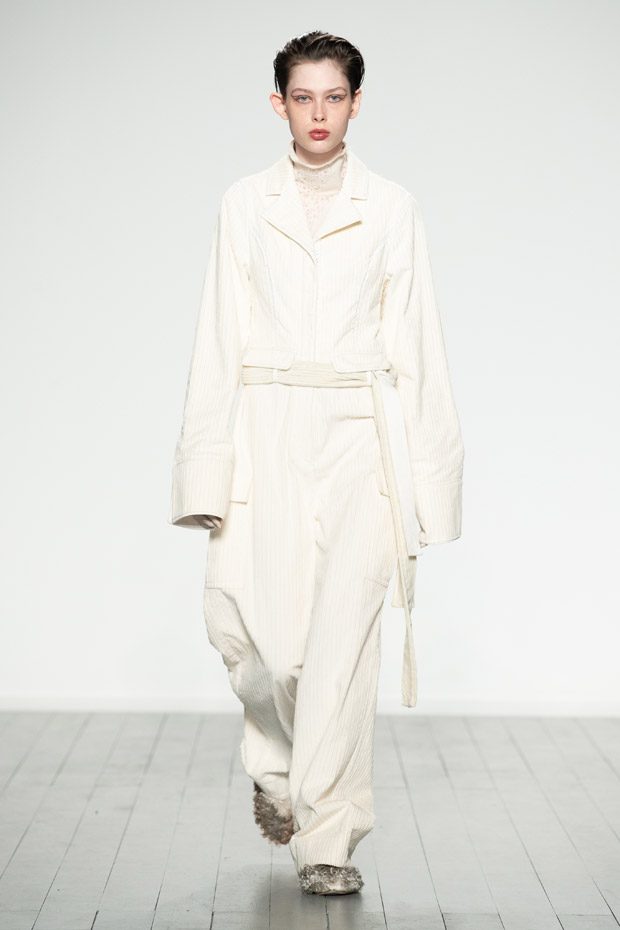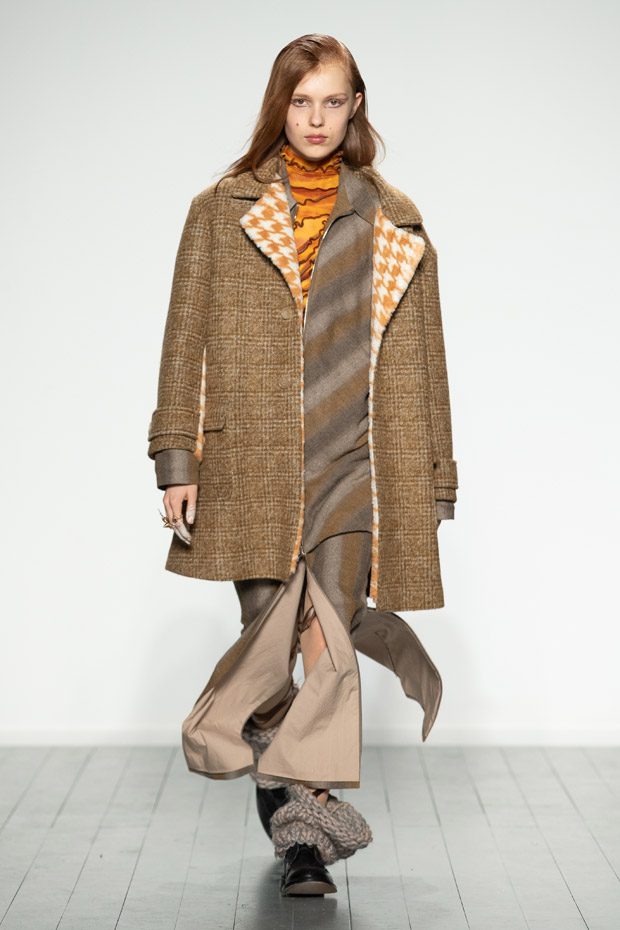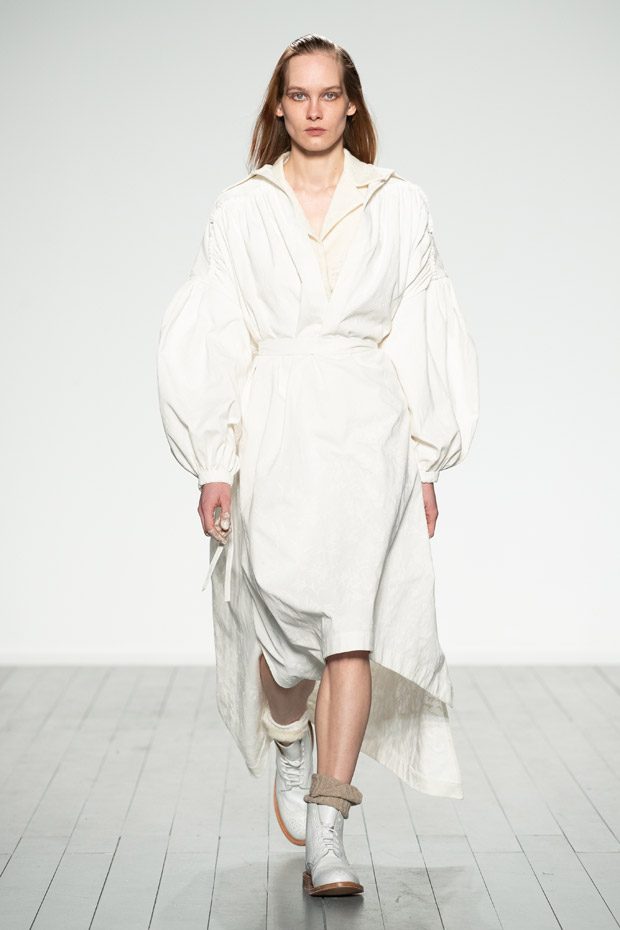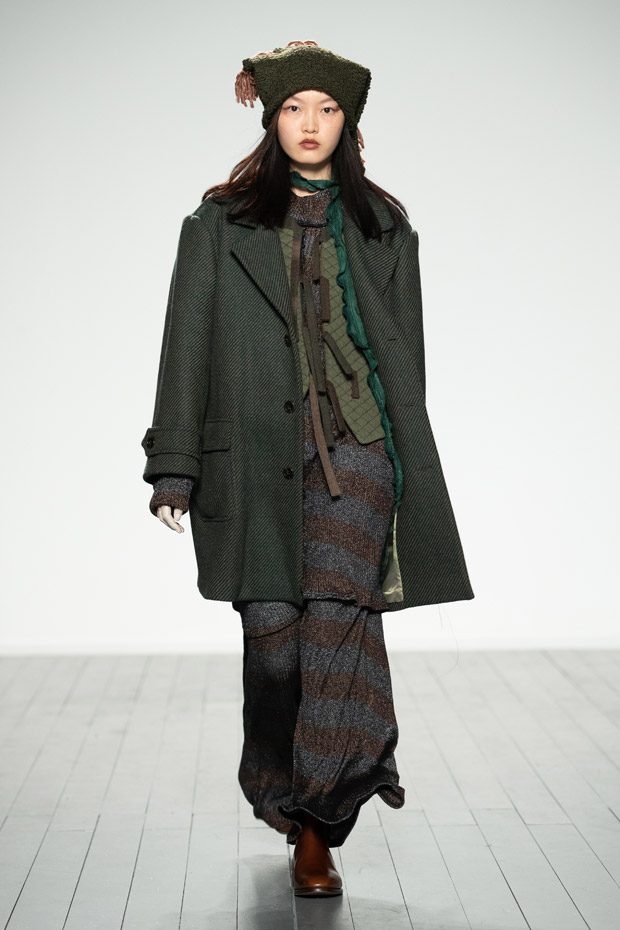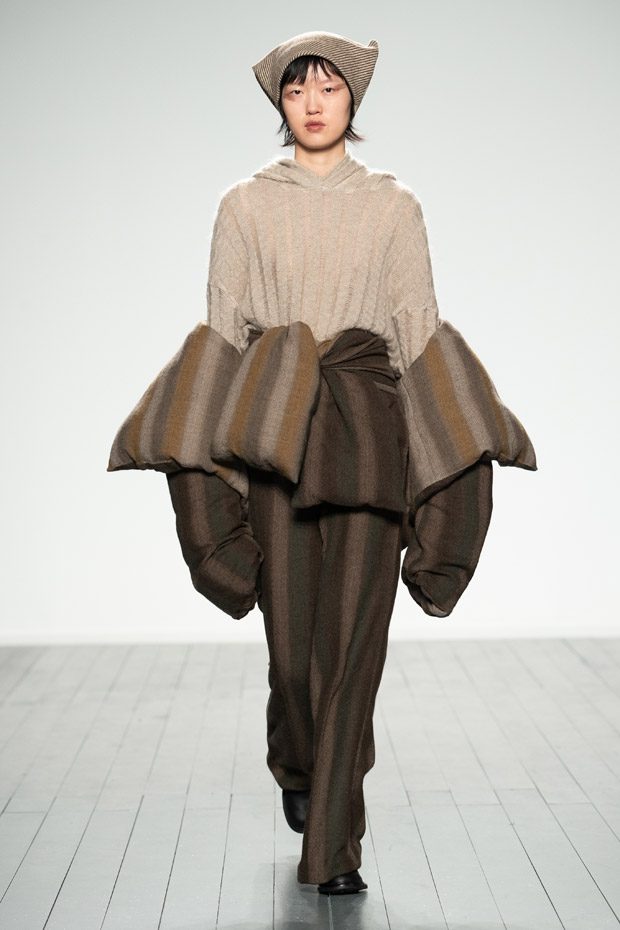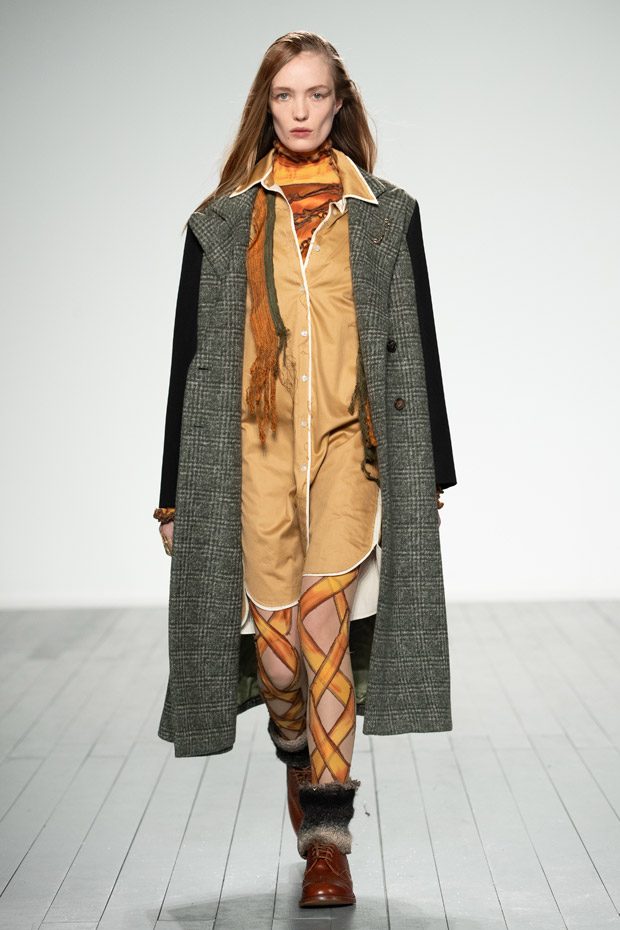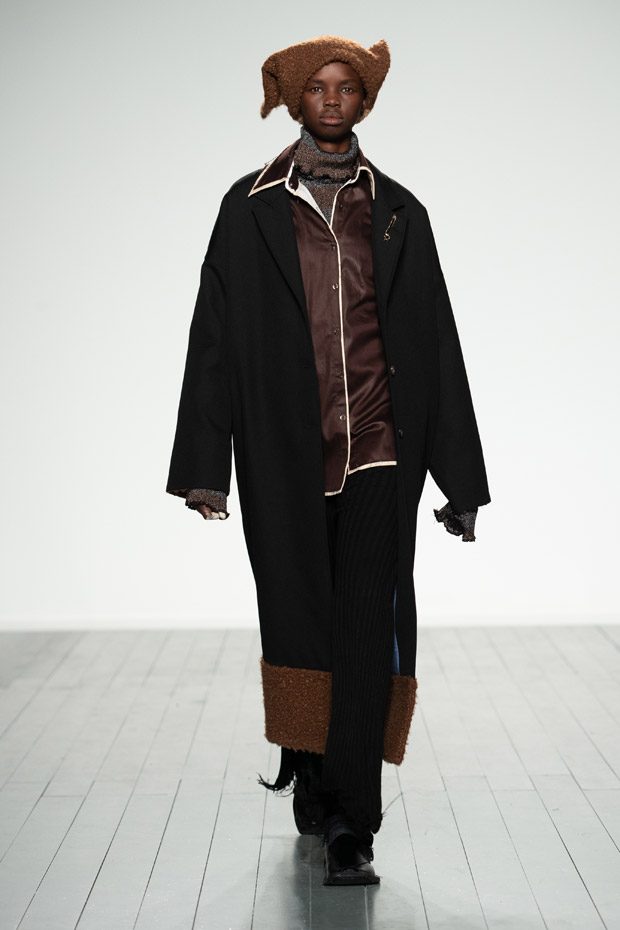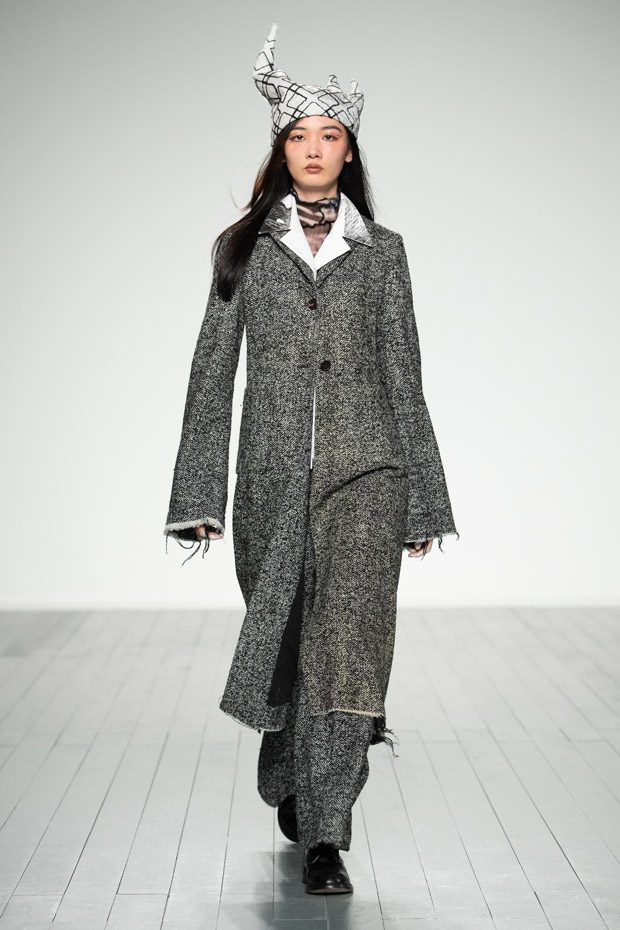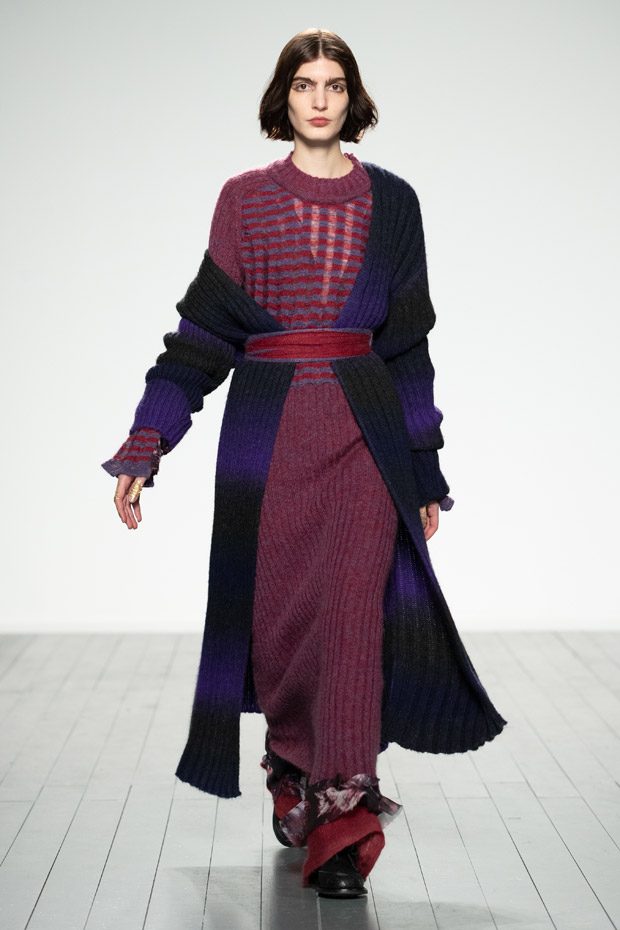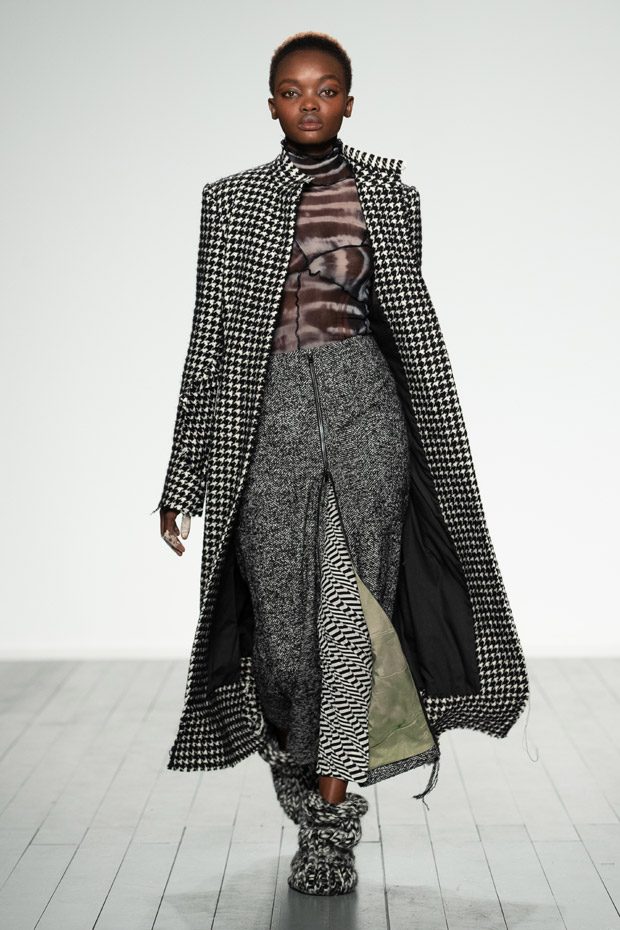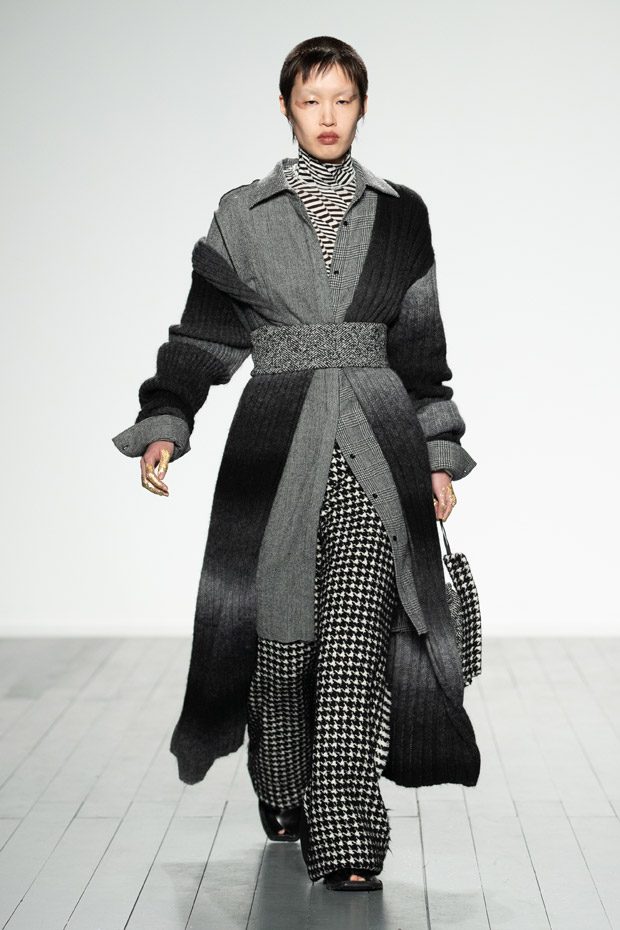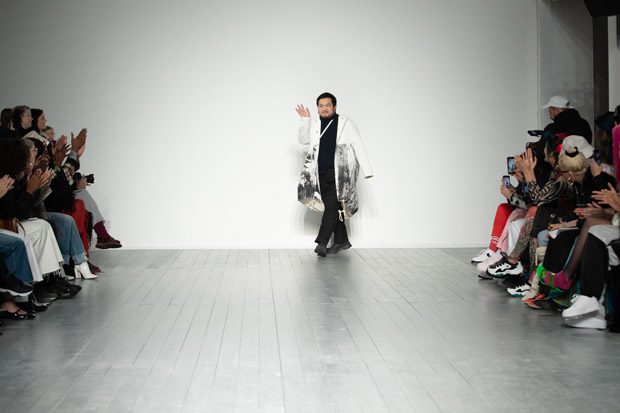 We love hearing from you, connect with us on Twitter, Instagram and Facebook.