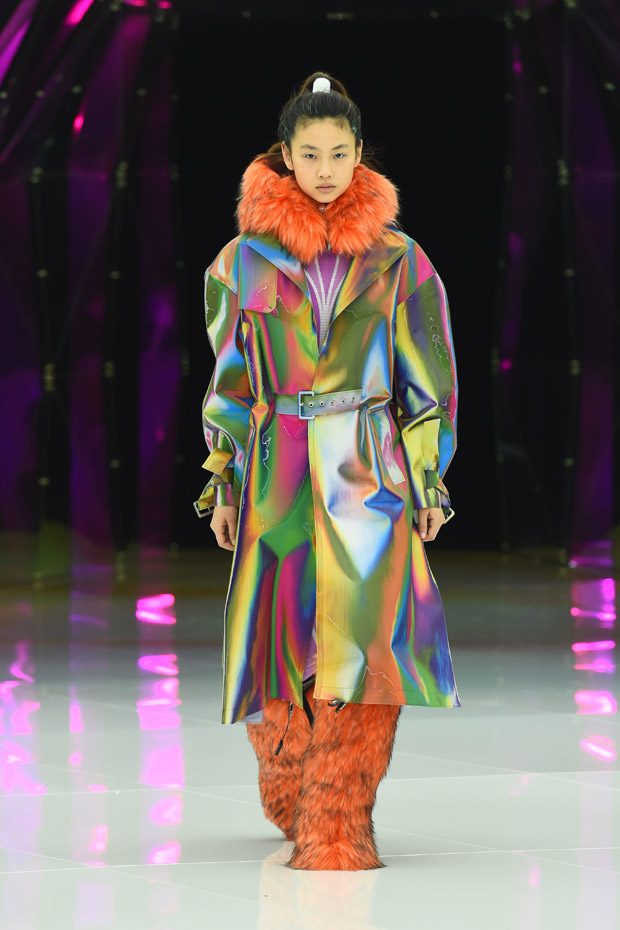 Discover BYBLOS' Fall Winter 2019.20 Crystallized Collection, inspired by the Northern Lights and it's reflection in the crystal-clear purity of the Arctic ice, presented on Wednesday, February 20th, during the ongoing Milan Fashion Week.
"Creative director Manuel Facchini gets fascinated by the ethereal and uncontaminated Polar Regions and the flamboyant colors of the auroras Borealis to develop an impactful lineup, which puts the focus on a sustainable approach.
The plastic of recycled bottles gets a second life becoming the magic ingredient to create eco-friendly pearls, which like sustainable diamonds reflect a renewed aesthetic, rooted in the consciousness and awareness of global warming. Resembling ice crystals, these pure beads punctuate a range of styles creating iridescent effects on cocoon bomber jackets, hoodies and crystallized parkas. Recycled nylon is used for the urban outerwear where a series of graphic and geometric motifs are inspired by an atemporal cosmos.
Revealing Byblos' most authentic sporty soul, the ergonomic constructions of both cozy puffers and skin-tight dresses, embellished with 3D protections, are influenced by hockey uniforms, which inspire the sharp cuts and high-tech finishings. Their structured silhouettes are counterbalanced by the origami-like frocks, showing shapes echoing the molecular structure of ice, which melts creating fluid, liquid effects. Their iconic eye-catching prints are inspired by the Aurora Borealis, which are actually collisions between electrically charged particles from the sun that enter the earth's atmosphere."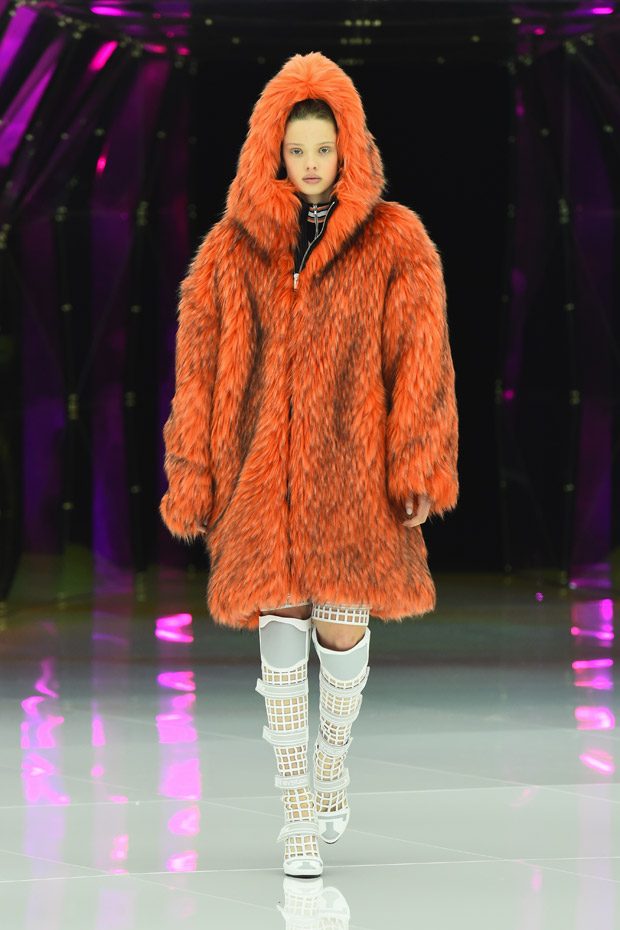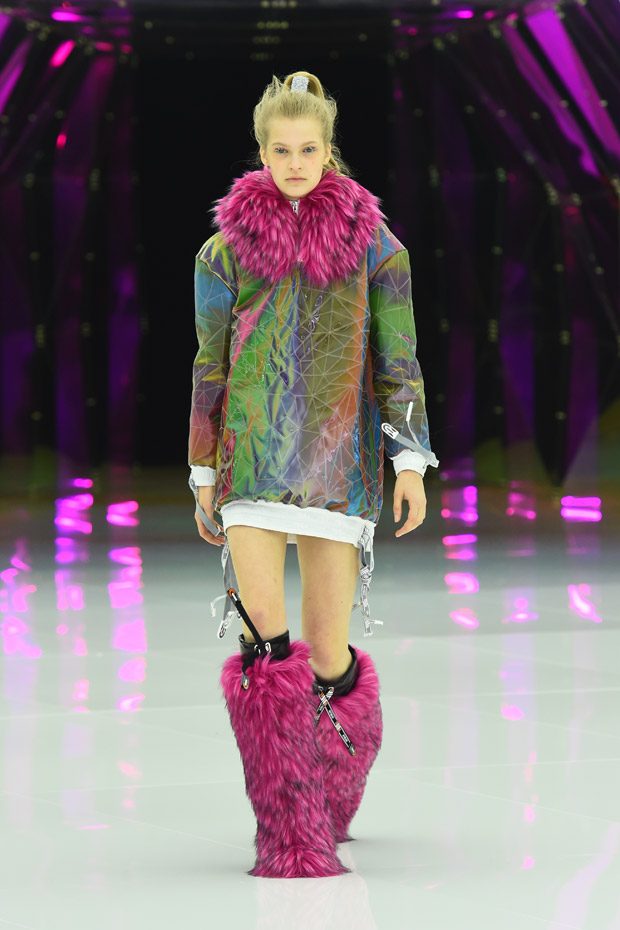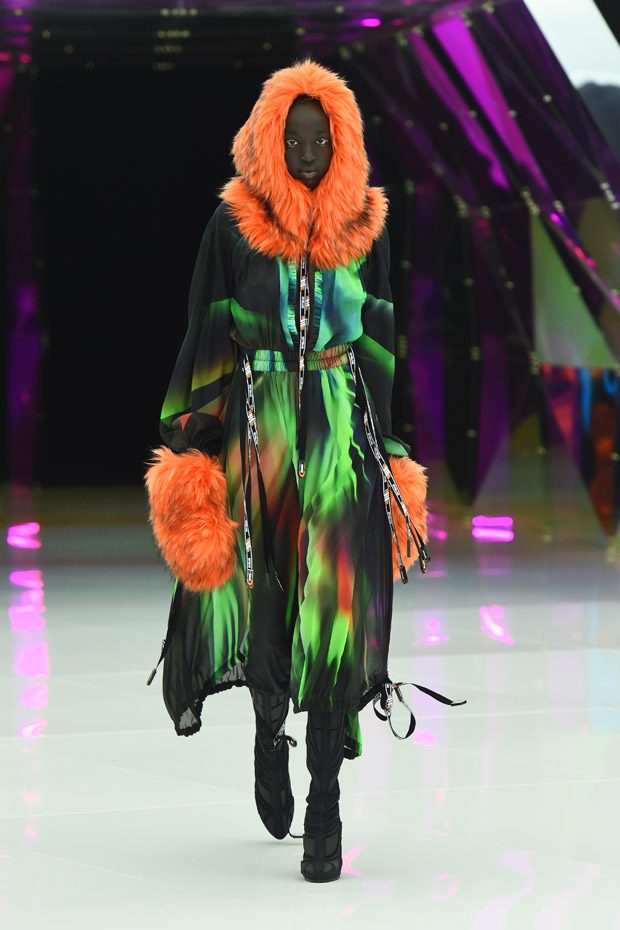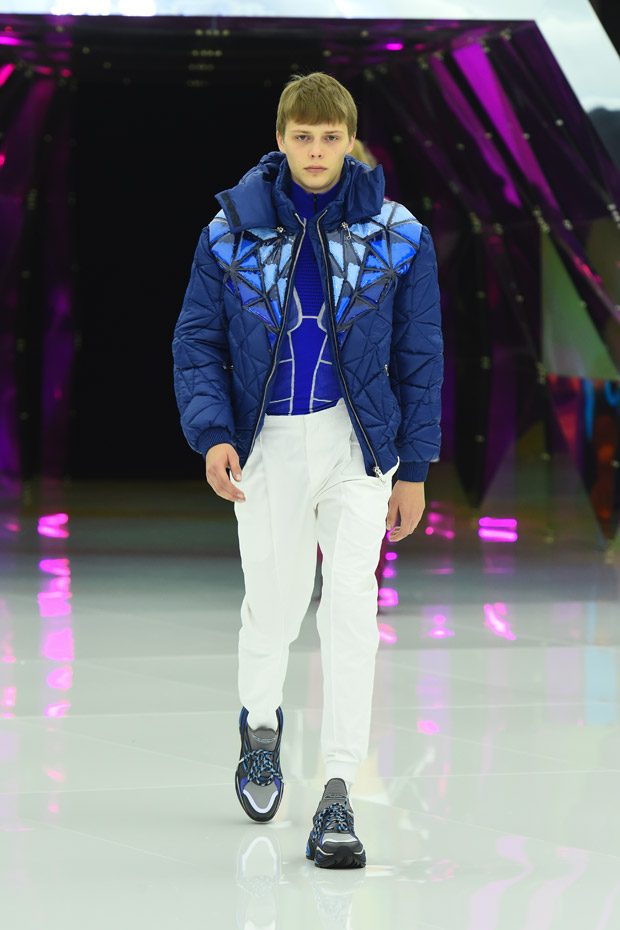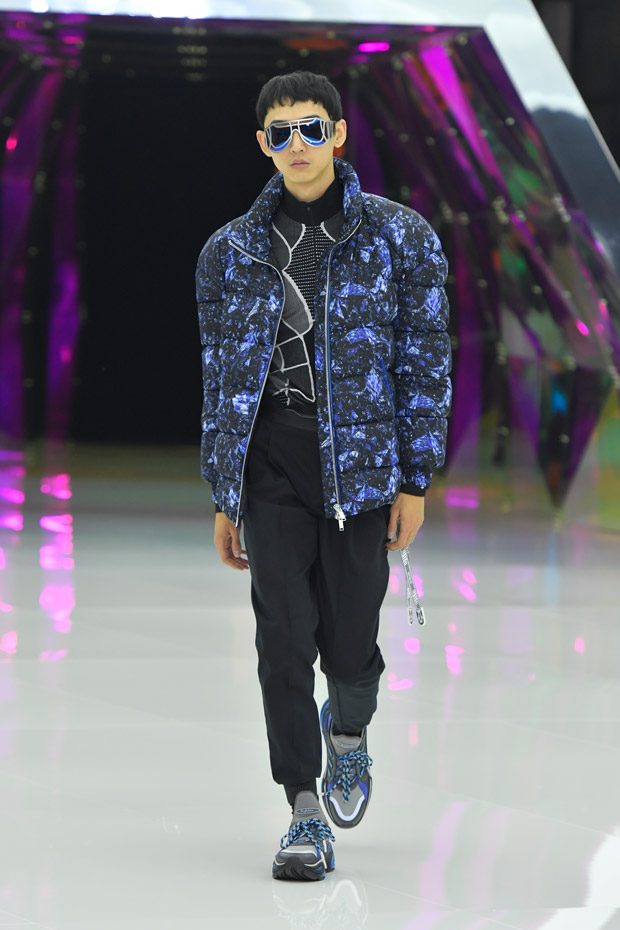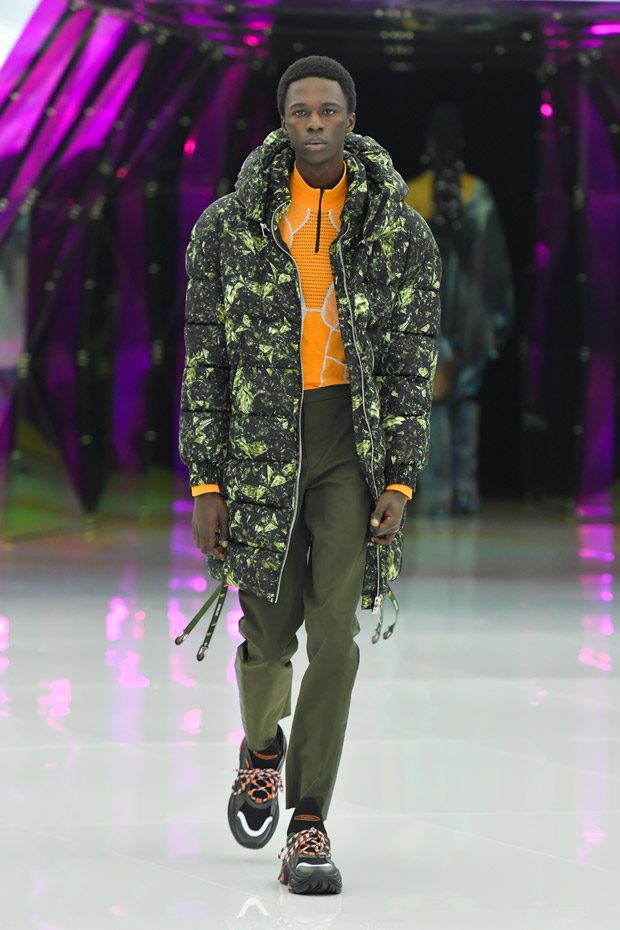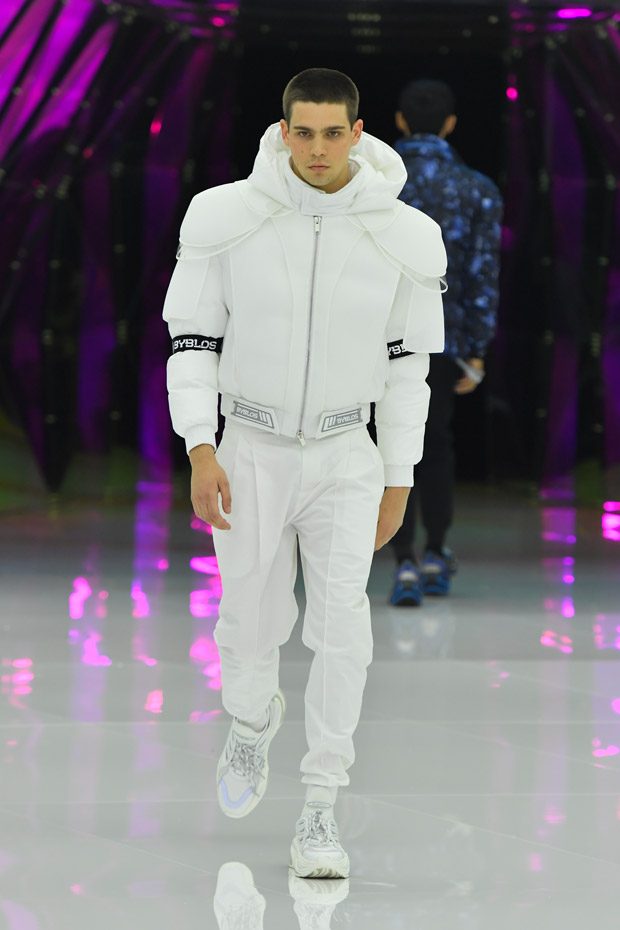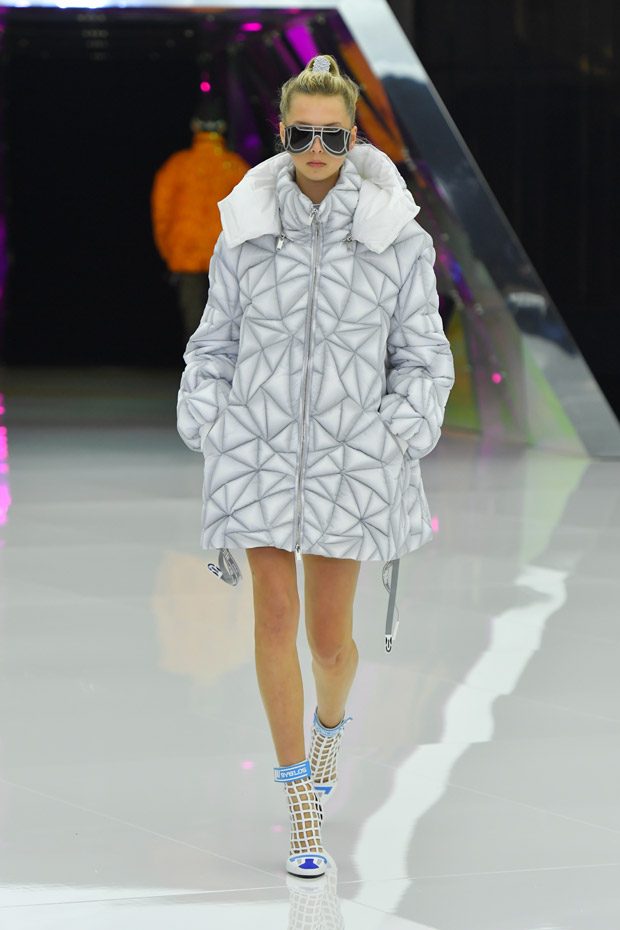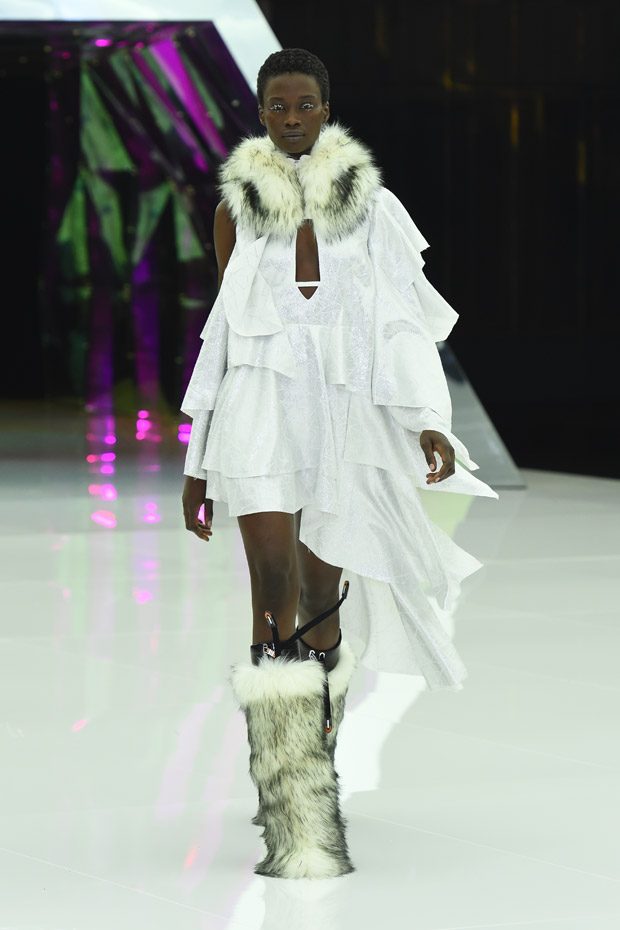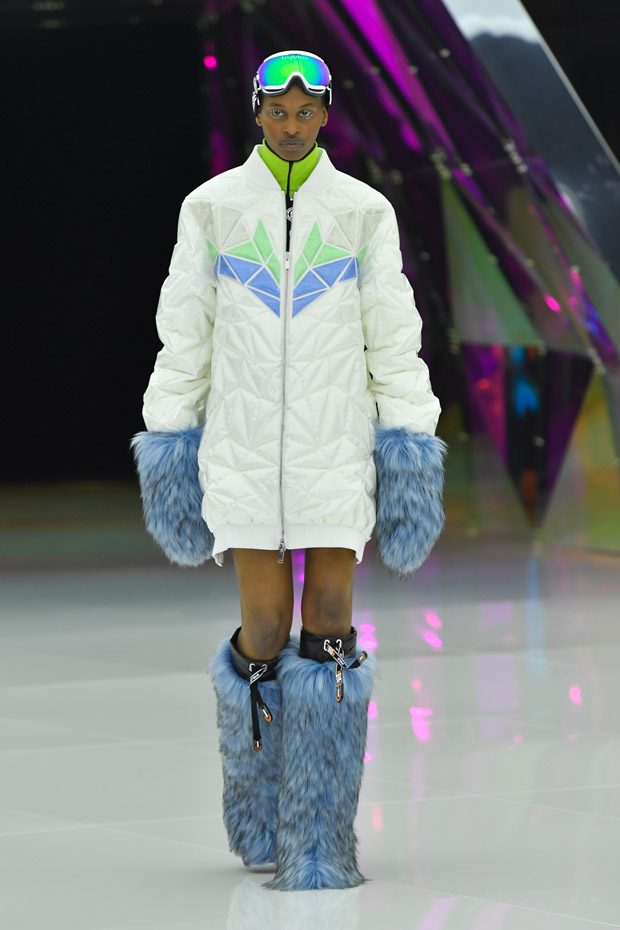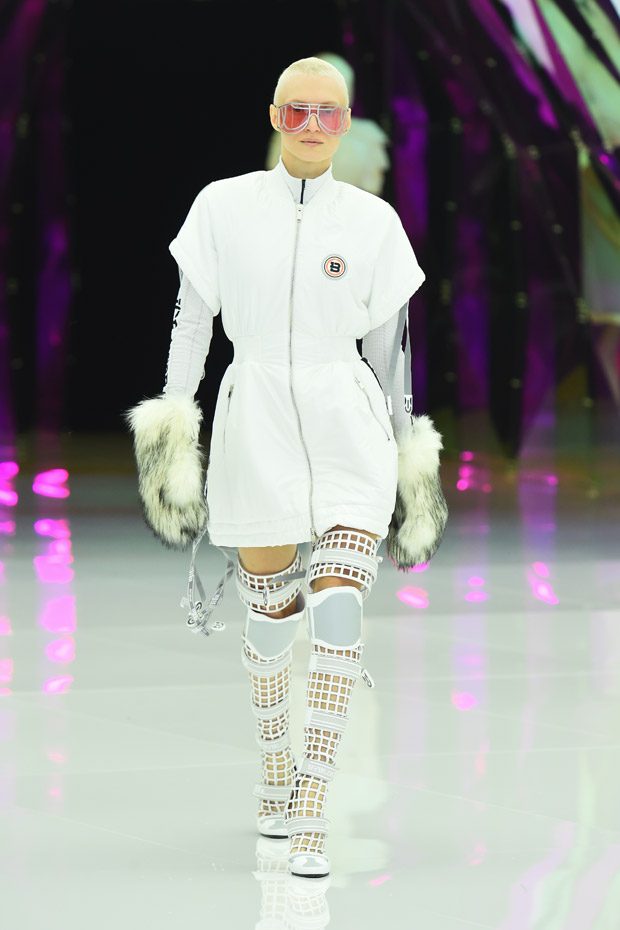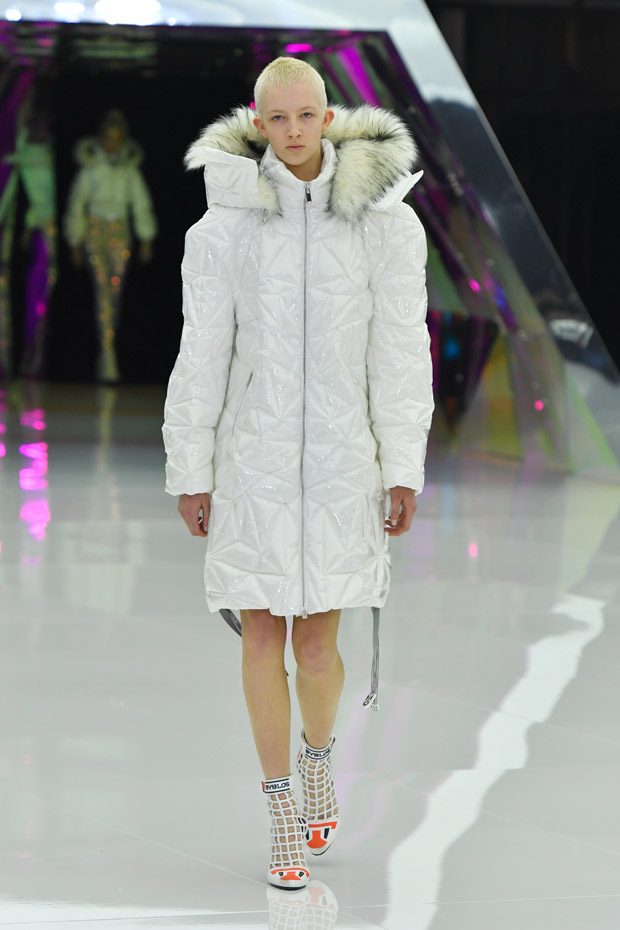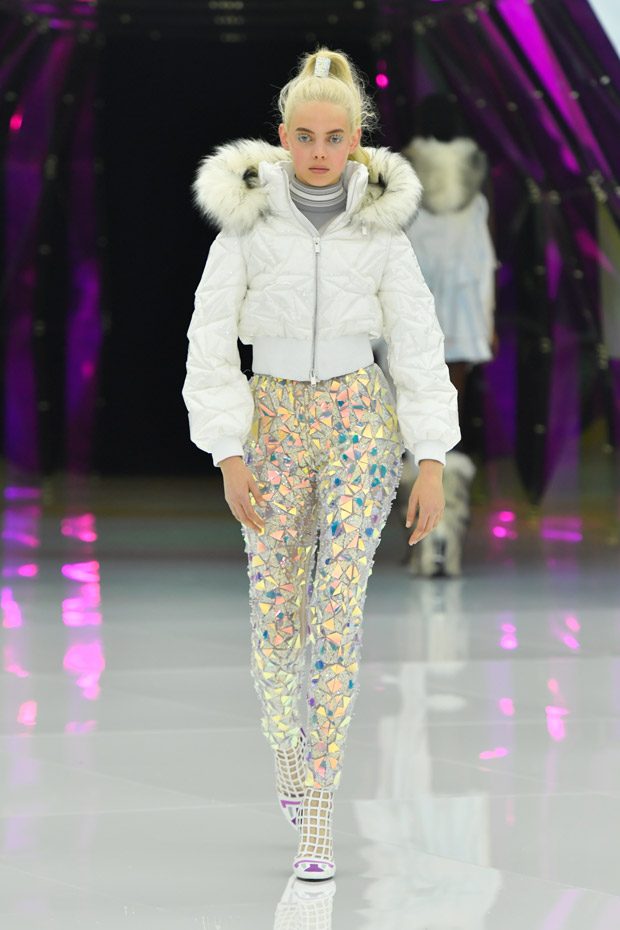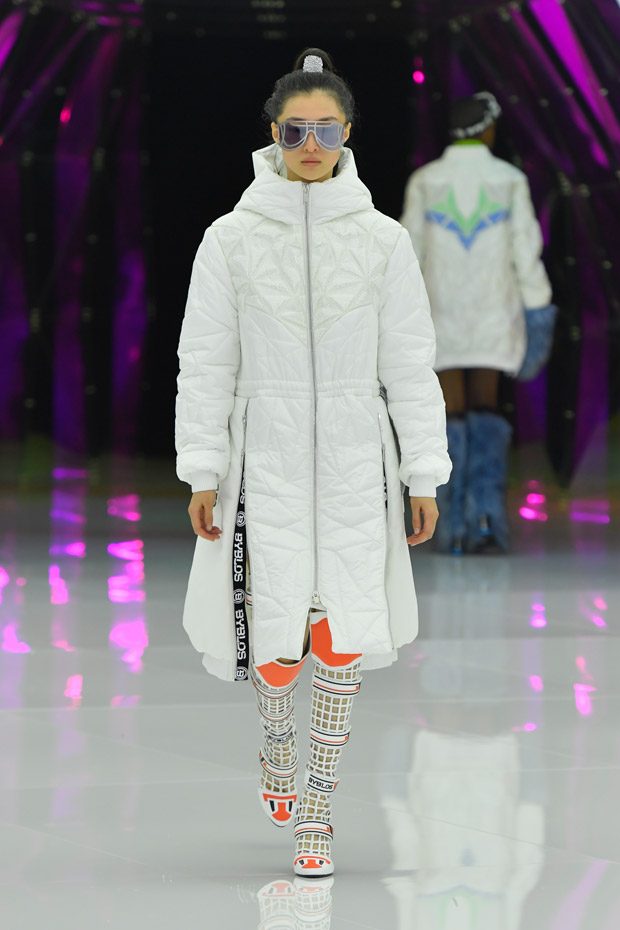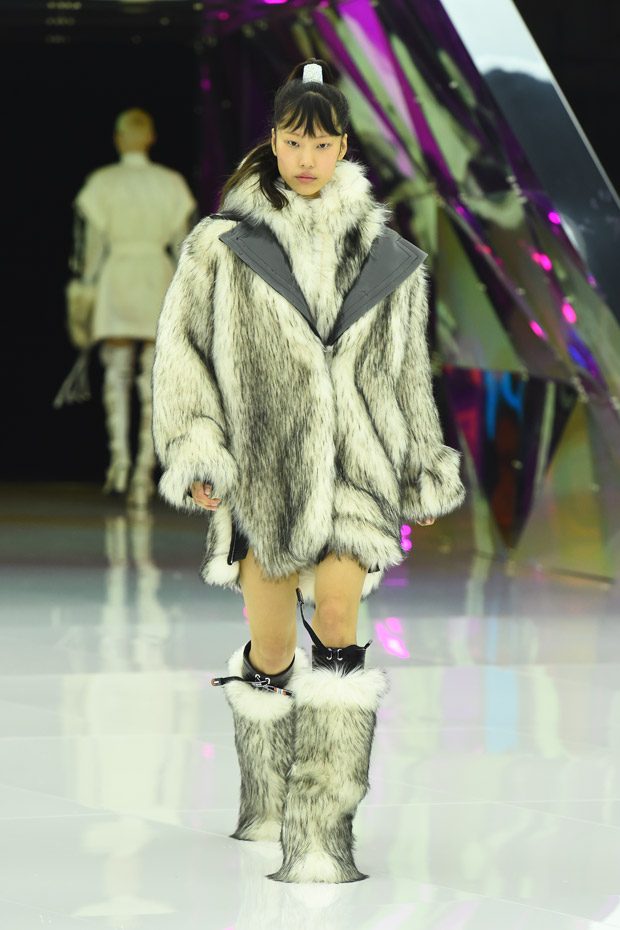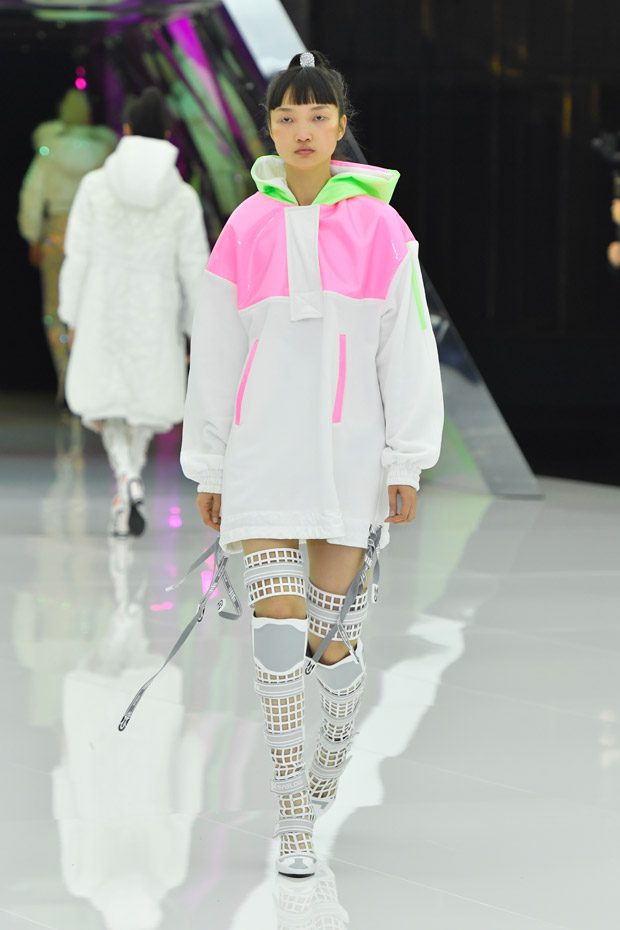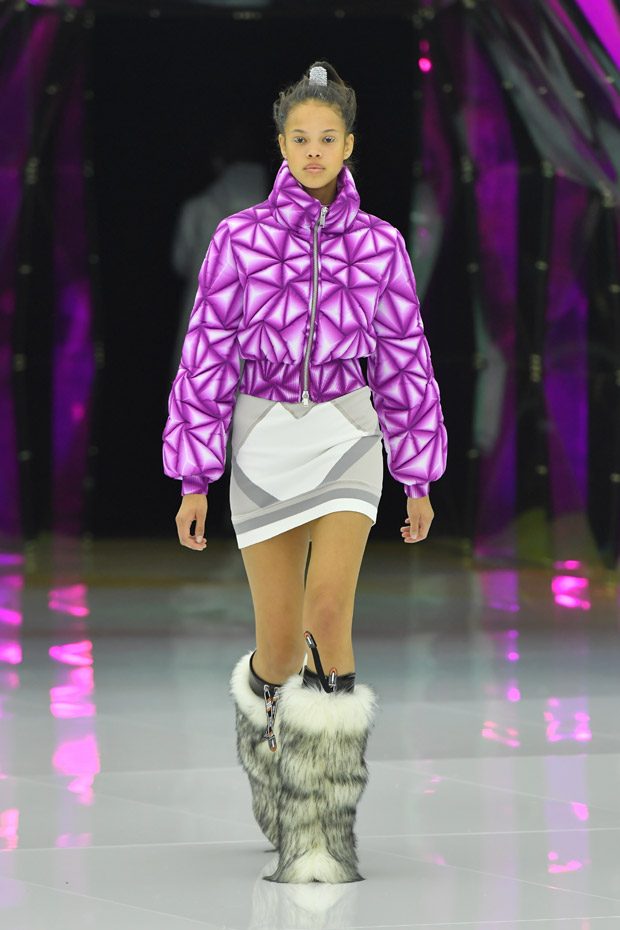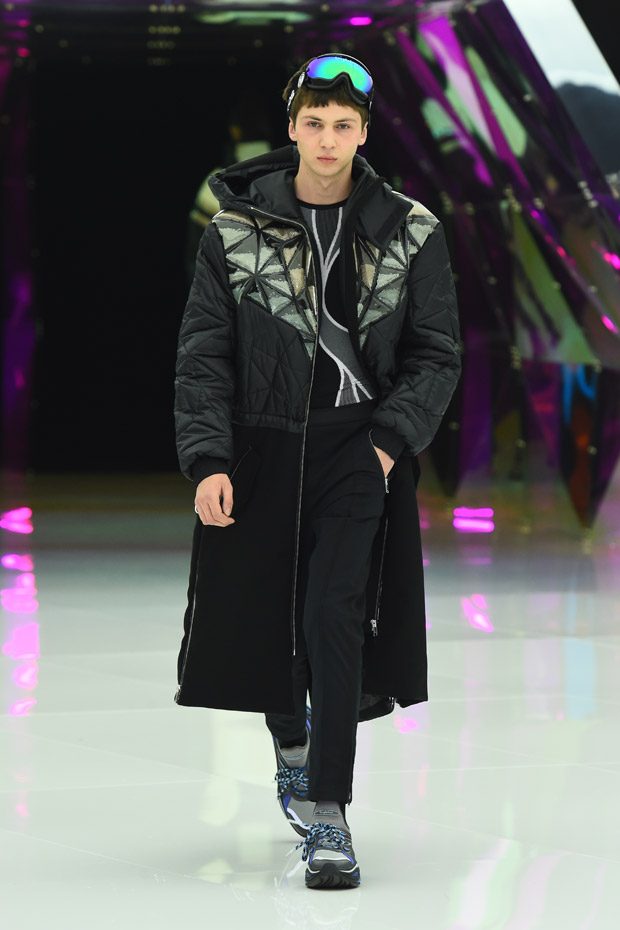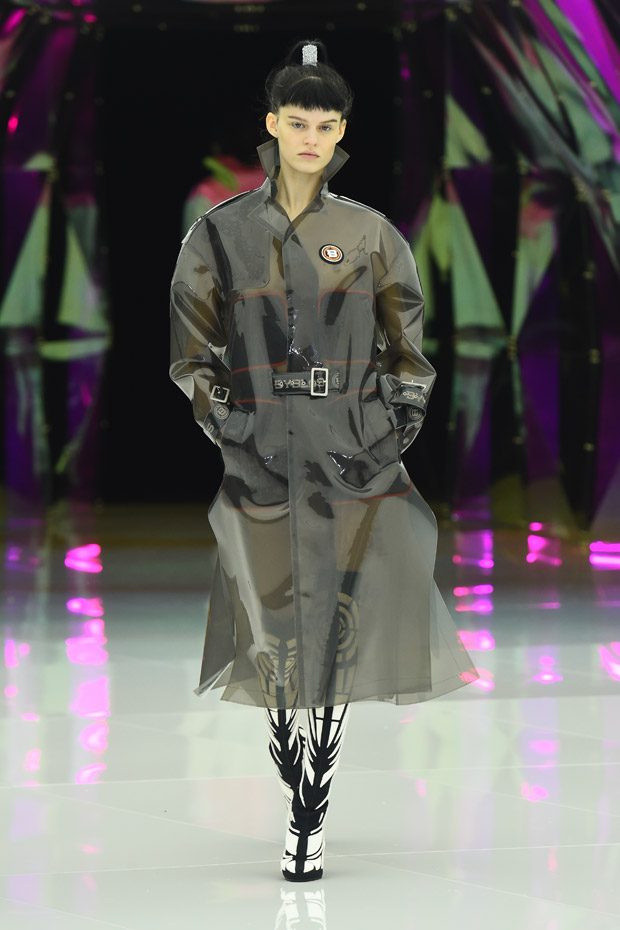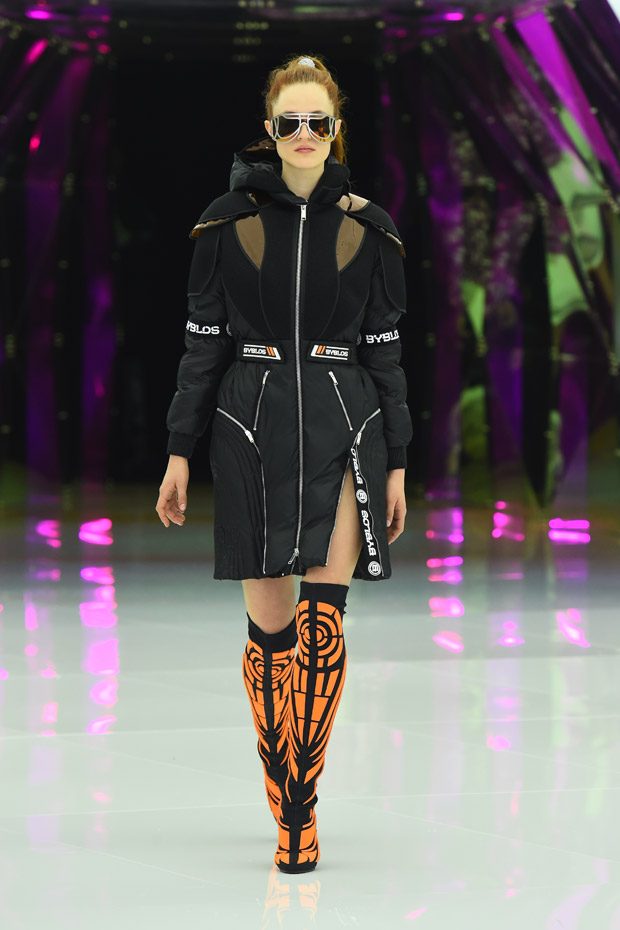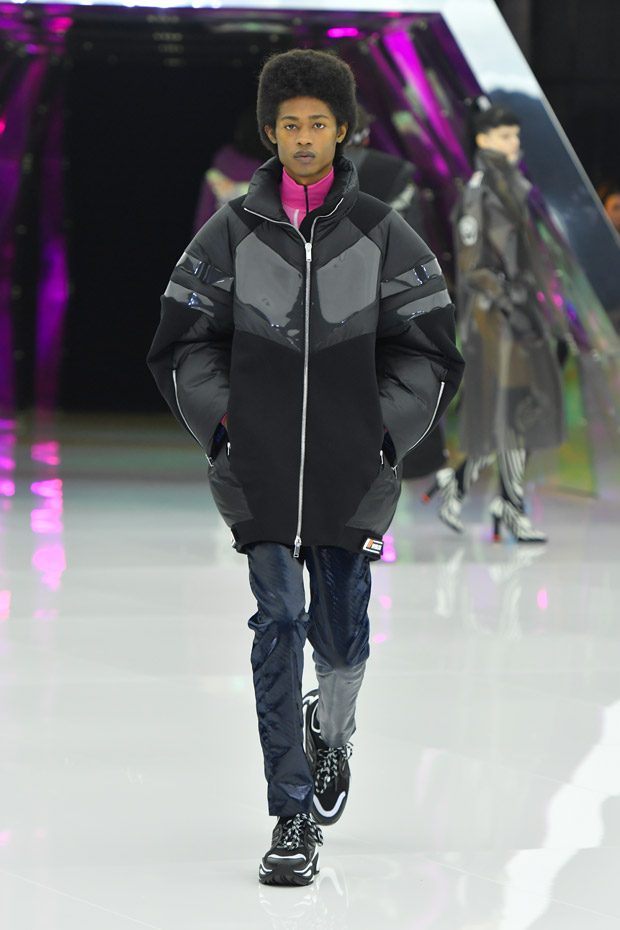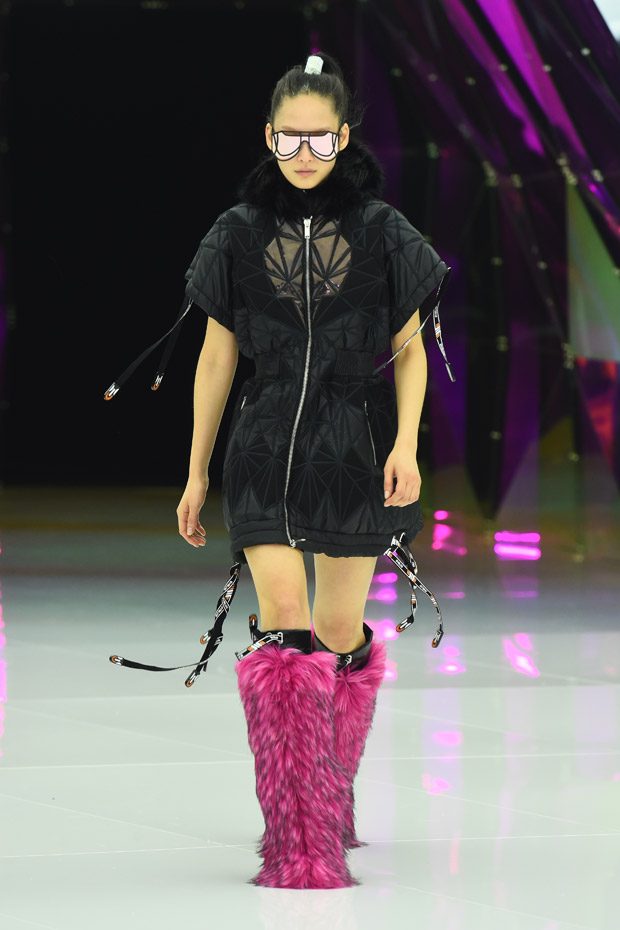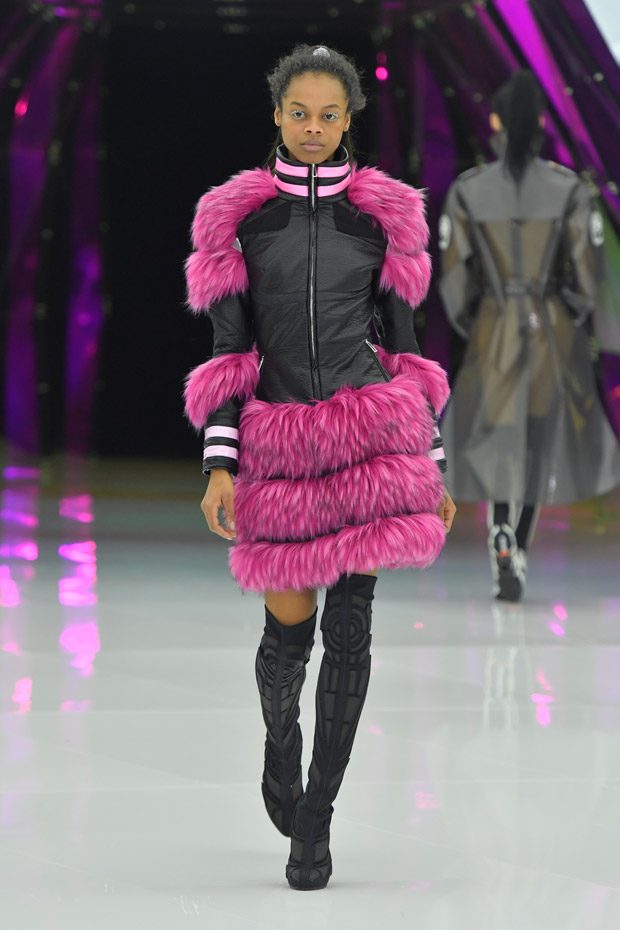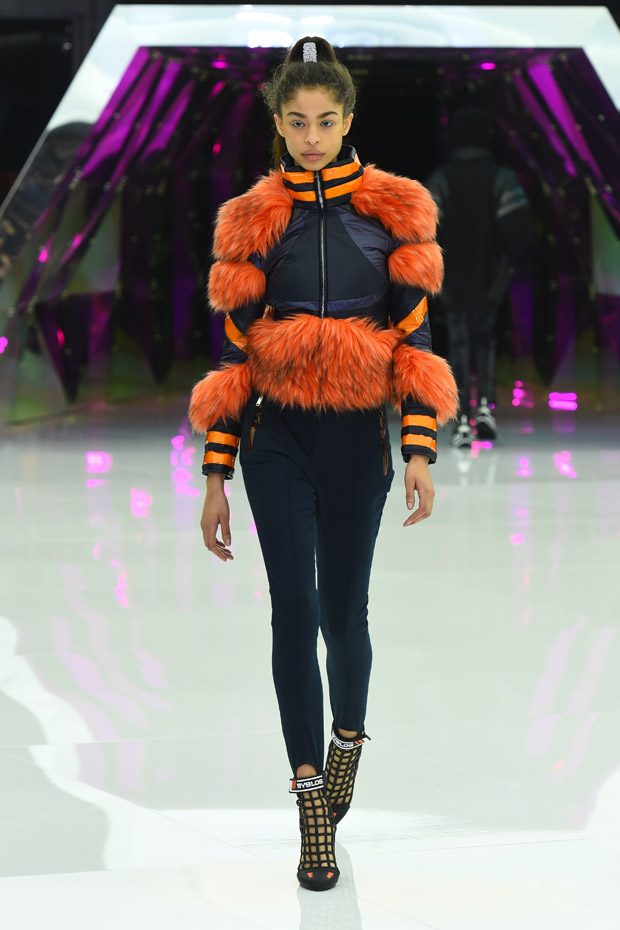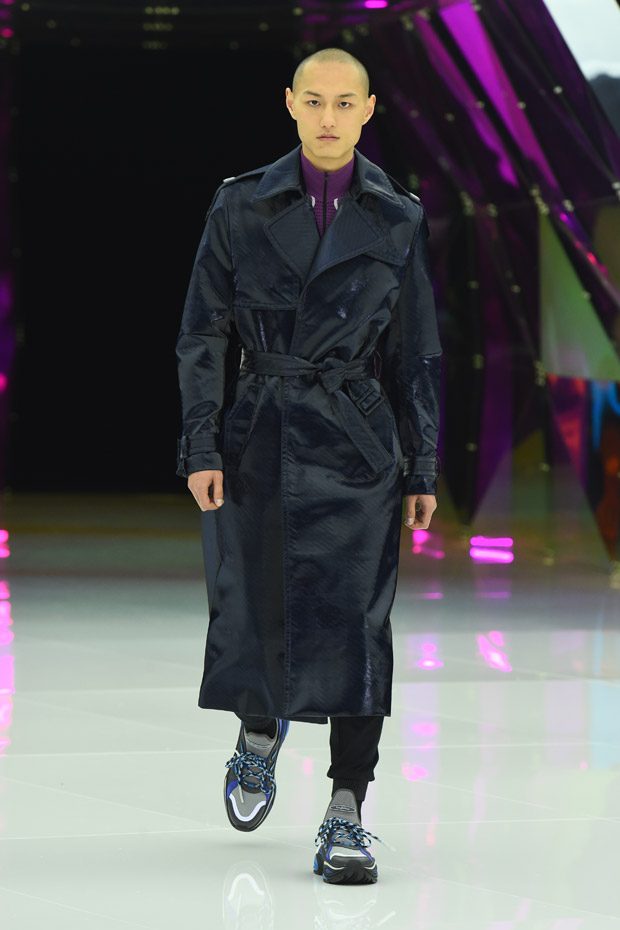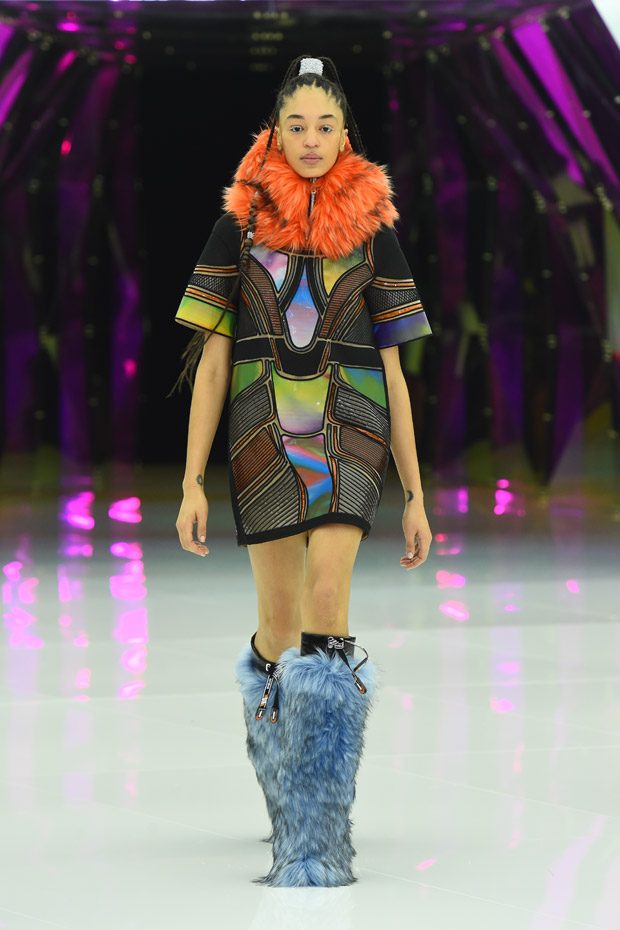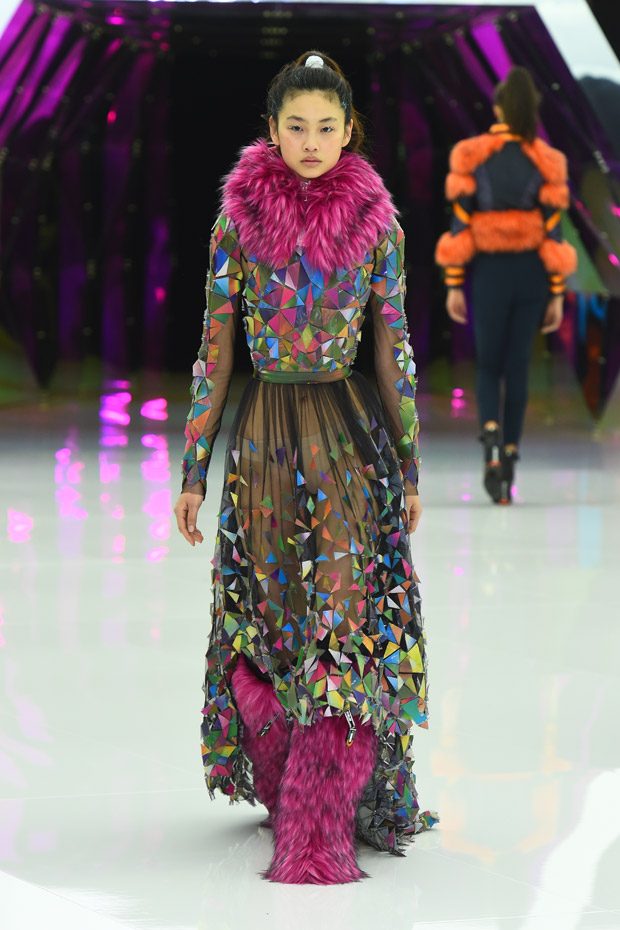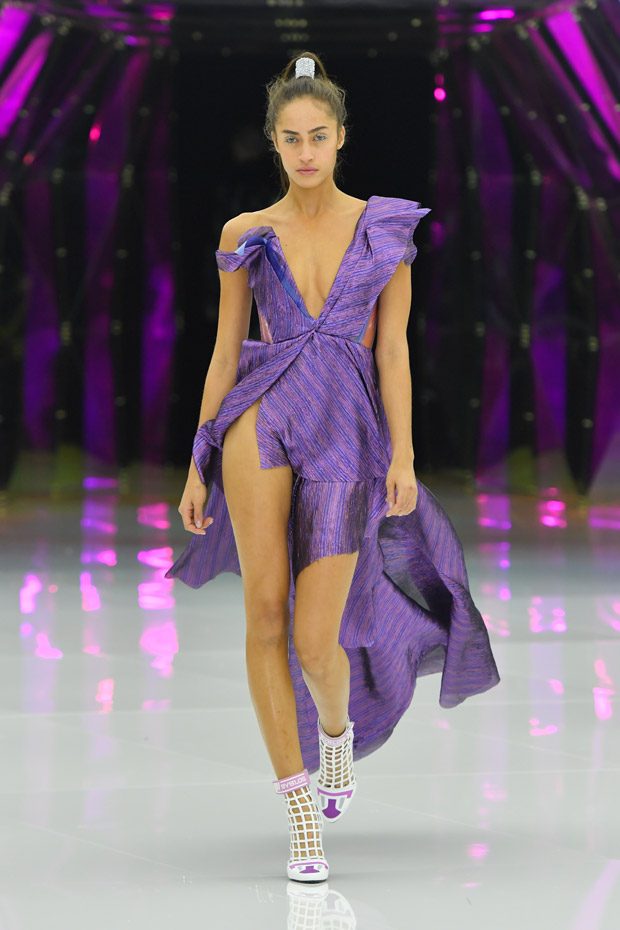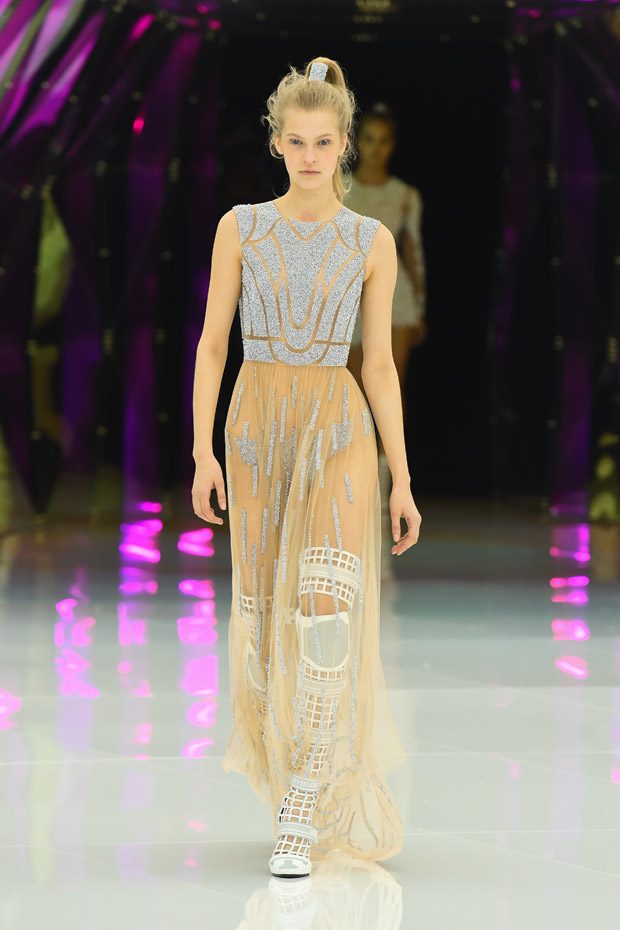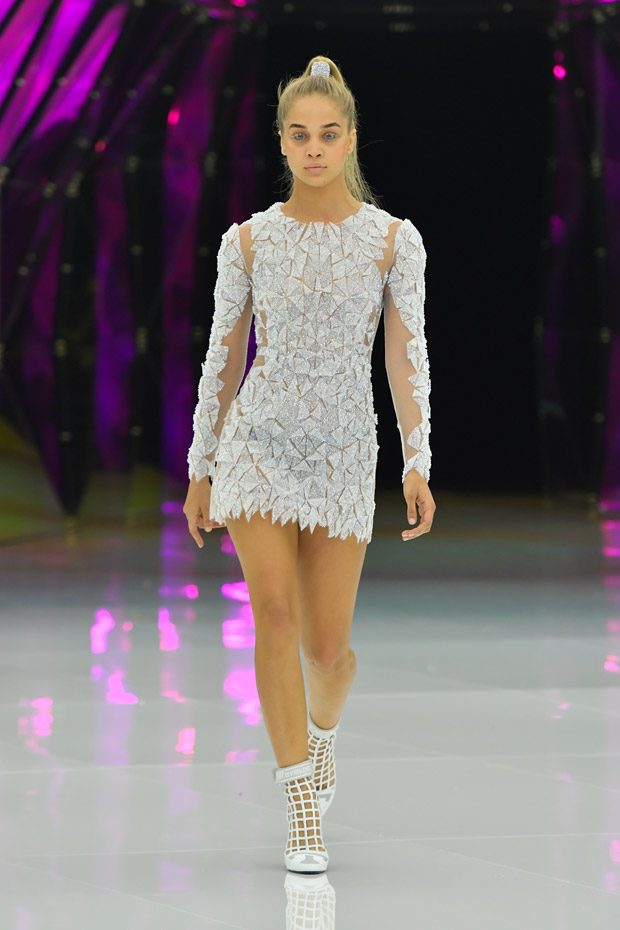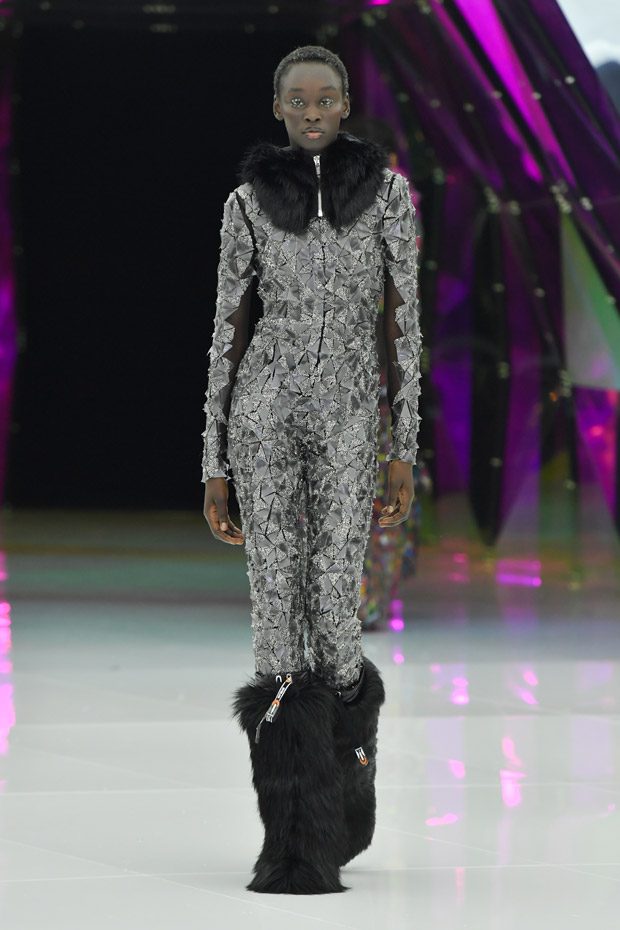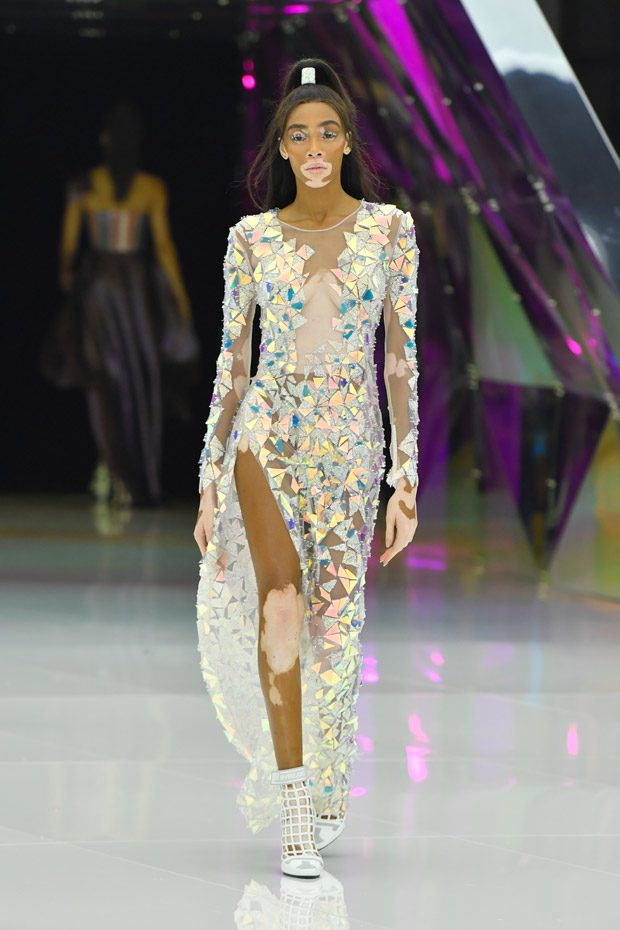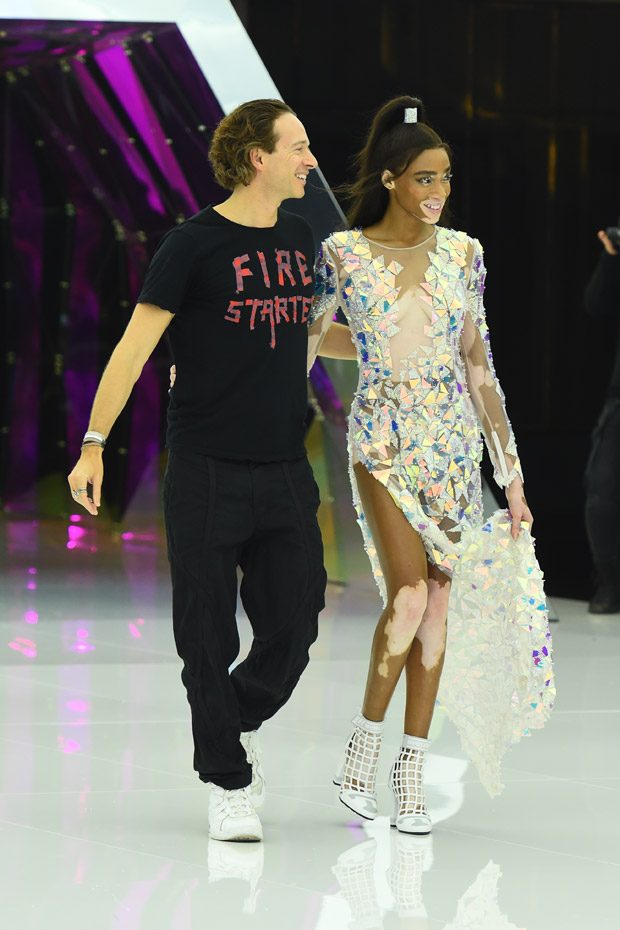 Images courtesy of Carlo Scarpato/SGP
We love hearing from you, connect with us on Twitter, Instagram and Facebook.