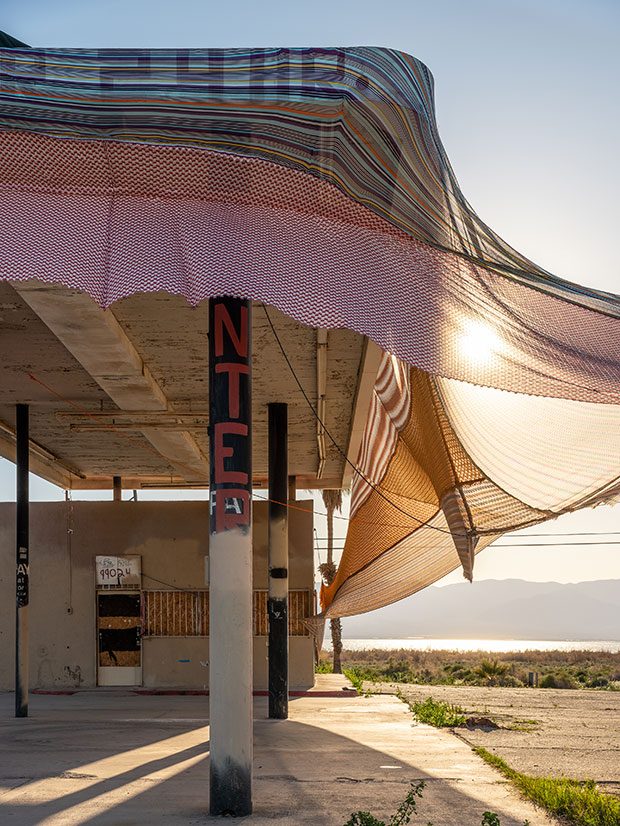 New York-based artist Eric N. Mack has collaborated with Italian fashion house Missoni on a site-specific sculpture exhibited at the international contemporary art exhibition Desert X, taking place in Palm Springs, California from February 9–April 21, 2019. Missoni's Creative Director, Angela Missoni has personally chosen the precious colourful and patterned fabrics used in Mack's work.
The sculpture is located at the iconic Southern California car garage, a defunct gas station at the edge of the Salton Sea. The artist has reframed the structure and its relationship to both itself and its surroundings by draping the space with silks, knits and tulles, which have all been stretched with rope and tensioned to form lines in space.
Read more after the jump: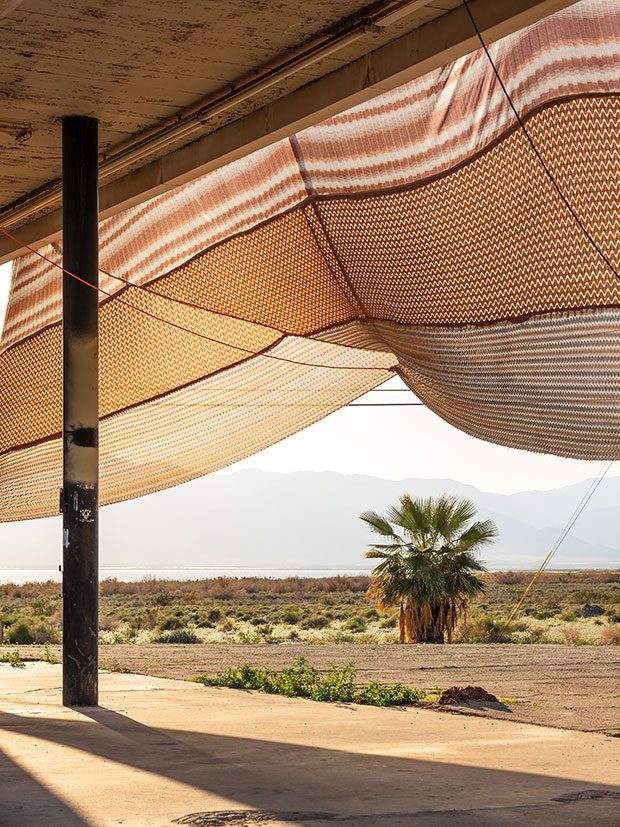 Desert X is the recurring international contemporary art exhibition, curated by Artistic Director Neville Wakefield and 2019 Co-Curators Amanda Hunt and Matthew Schum. This year's exhibition will activate the desert landscape through nineteen site-specific installations and performances by some of today's most recognized international contemporary artists, including: Eric N. Mack, Iván Argote, Steve Badgett & Chris Taylor, Nancy Baker Cahill, Cecilia Bengolea, Pia Camil, John Gerrard, Julian Hoeber, Jenny Holzer, Iman Issa, Mary Kelly, Armando Lerma, Cinthia Marcelle, Postcommodity, Cara Romero, Sterling Ruby, Kathleen Ryan, Gary Simmons and Superflex.