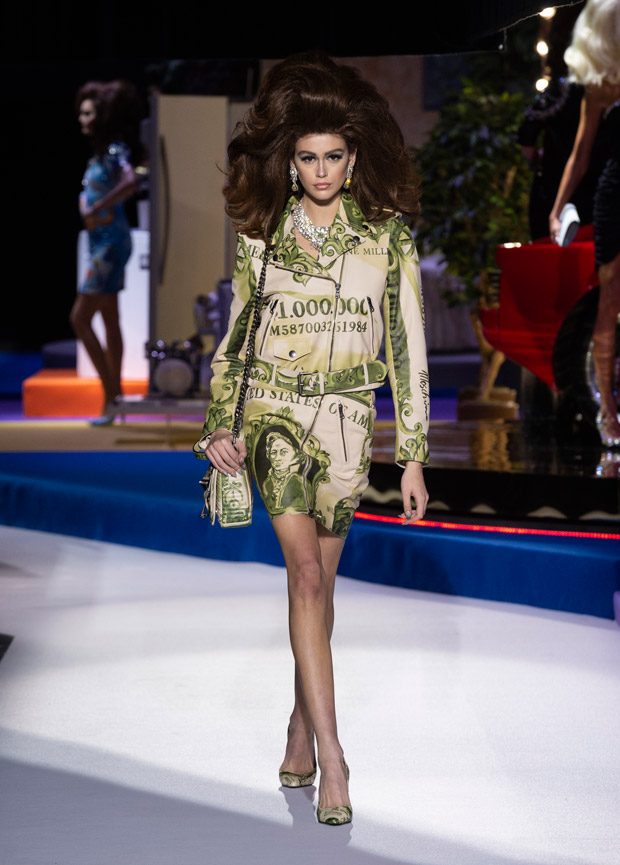 Designer Jeremy Scott presented Moschino's Fall Winter 2019.20 Game Show Collection, that explores technicolor escape from reality, on February 21st, during the ongoing Milan Fashion Week.
"The daily grind is just a state of mind…. Our decadently cut dresses, embellished and jewel-adorned gowns, overlay prints of high impact household product packaging. From cleaning materials to breakfast cereals – with artisan-applied panels and stripes of sequin and crystal – are designed to make you feel like you've won life's jackpot. For dress-down days, there are variations in denim. The soignee shapes carry over into a suite of high-impact gowns – in fabrications running from gold and embroidered silk organza to starburst sequin – fit for high-rollers of every persuasion. This is a collection of grand dreams, spectacular fantasies, bright lights and extravagant prizes; the perfect fit for this seasons Met moment. Here on the Moschino Game Show, everyone goes home a winner. Then there are the fabulously cut and draped silk jersey dresses in bold color that come heaped with jeweled necklaces and jeweled cut-out panels – finery fit for daytime TV or a night extravaganza. Slot machine prints, gold dollar sign denim and leather and coin print dresses are all on the money – big bucks, no whammies. Gold and platinum biker jackets come fringed with precision-cut chandelier crystals. You could walk away with a floor-length (faux) fur, complete with (faux) fox face – deal or no deal? And for an extra bit of luck we've recruited the Good Luck Trolls for a series of dresses and (faux) furs decorated with game board panels. So, will you win big? Wear Moschino, and you already have."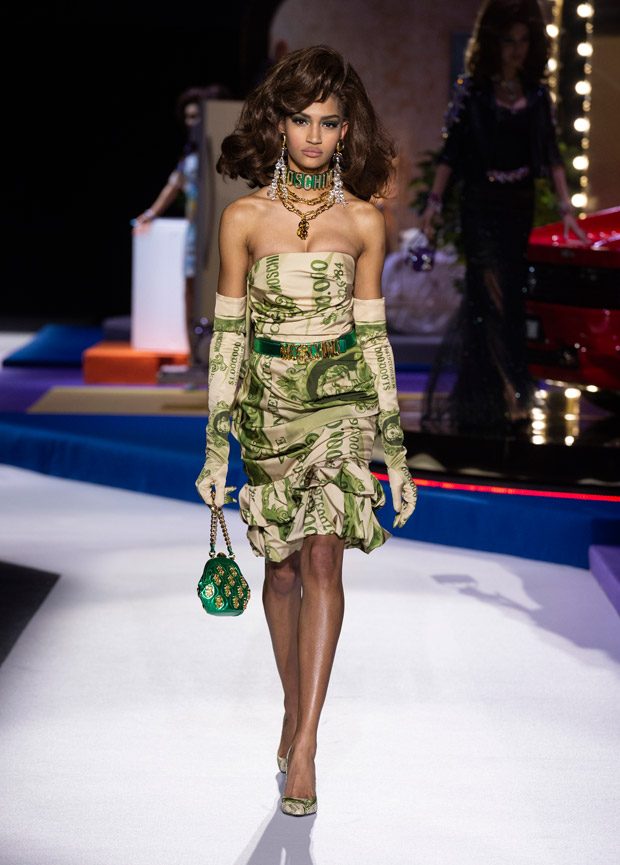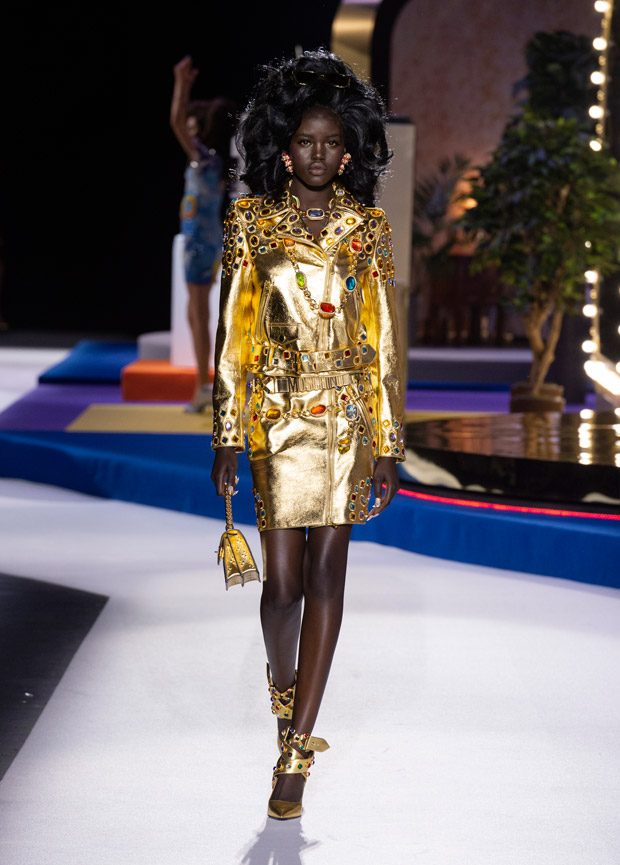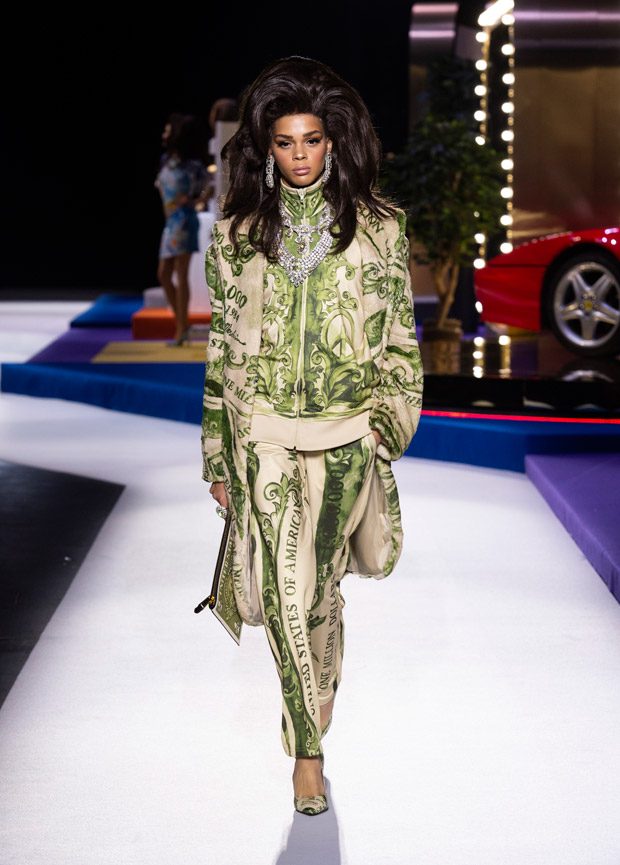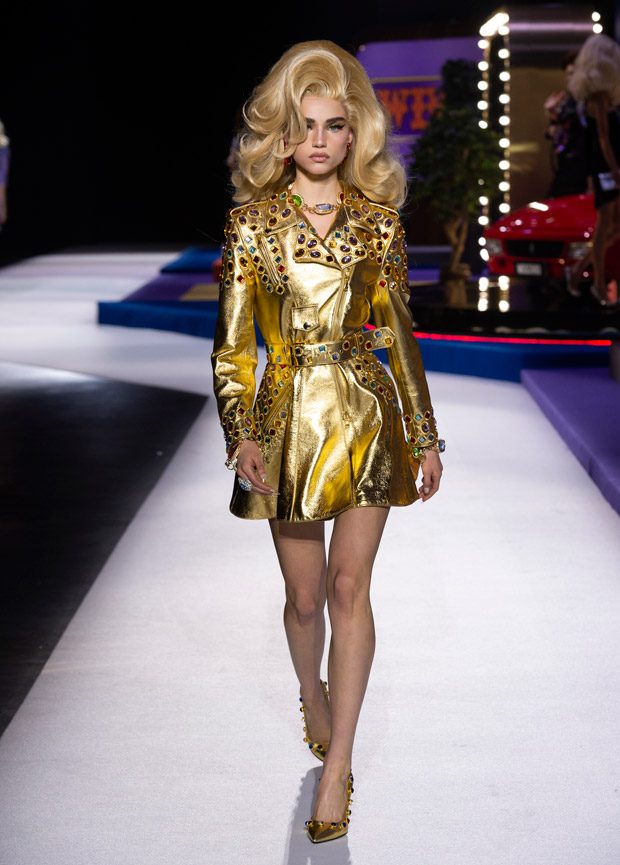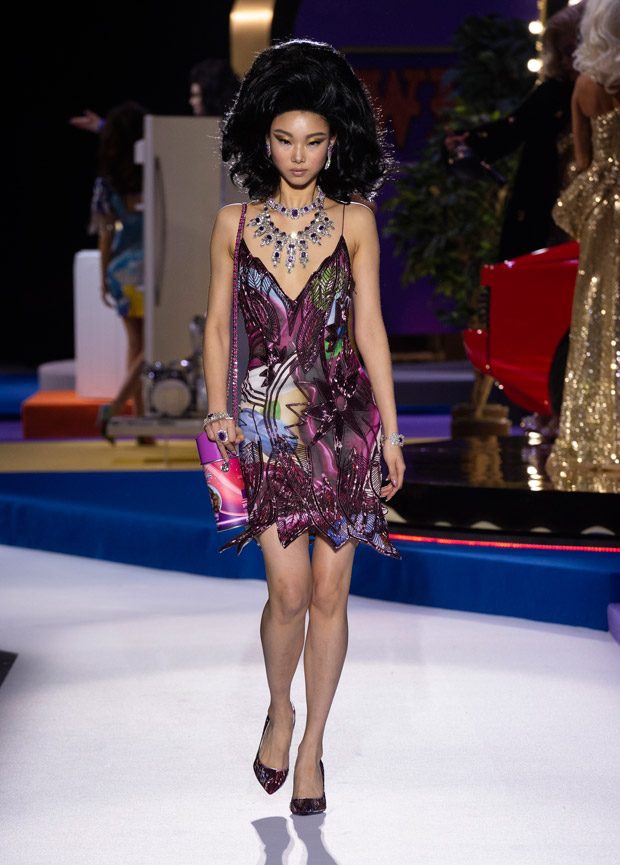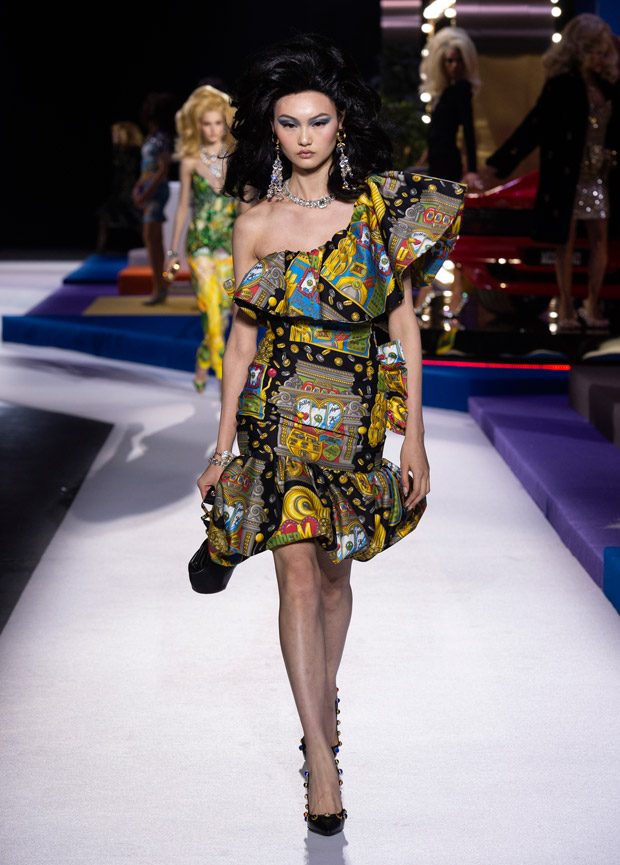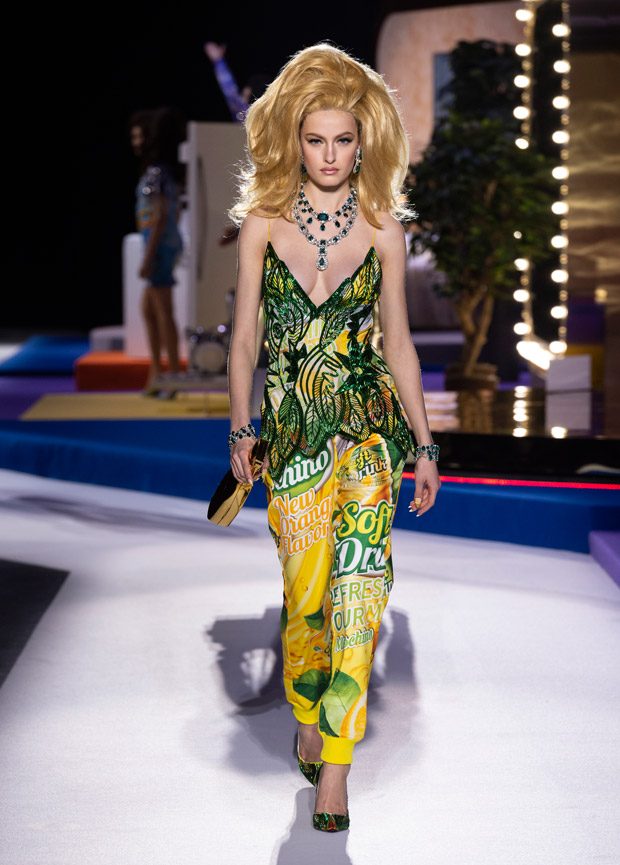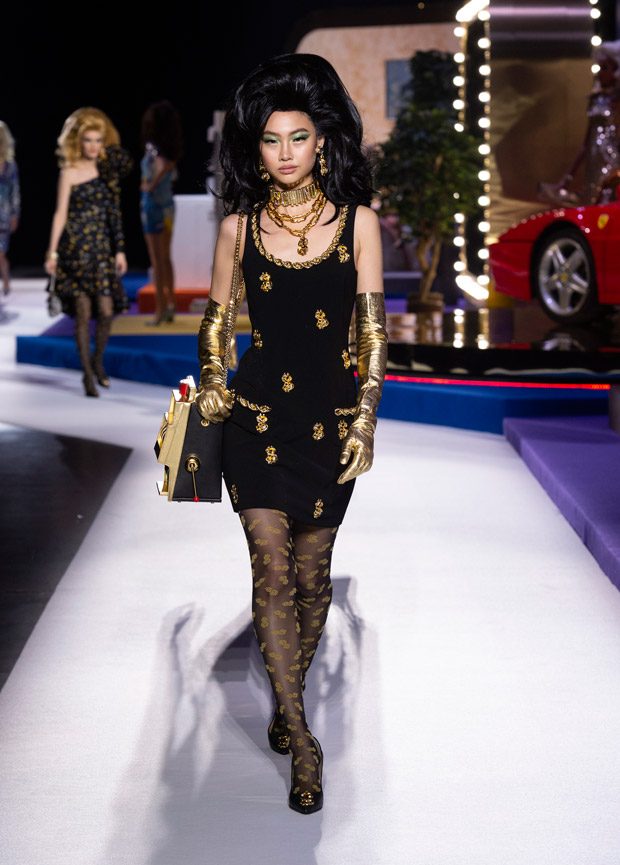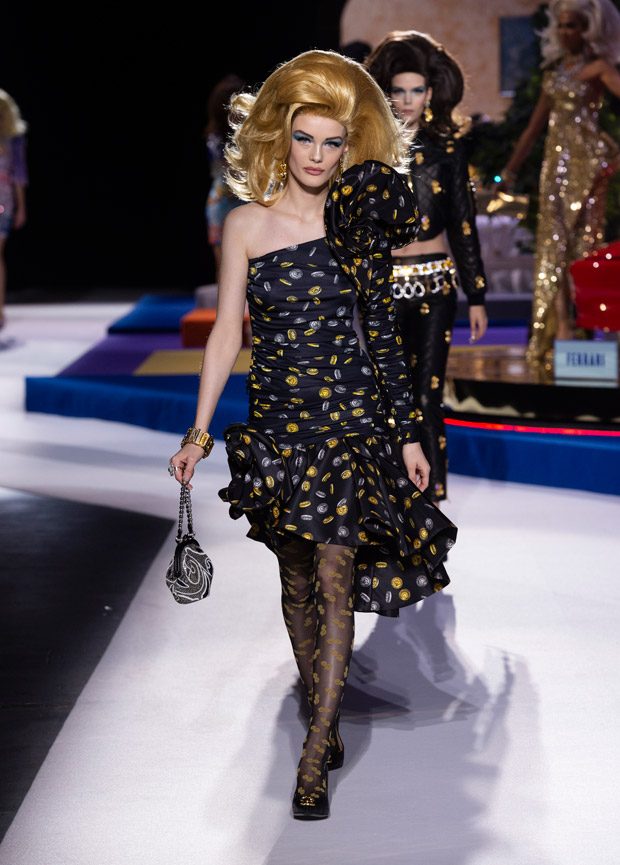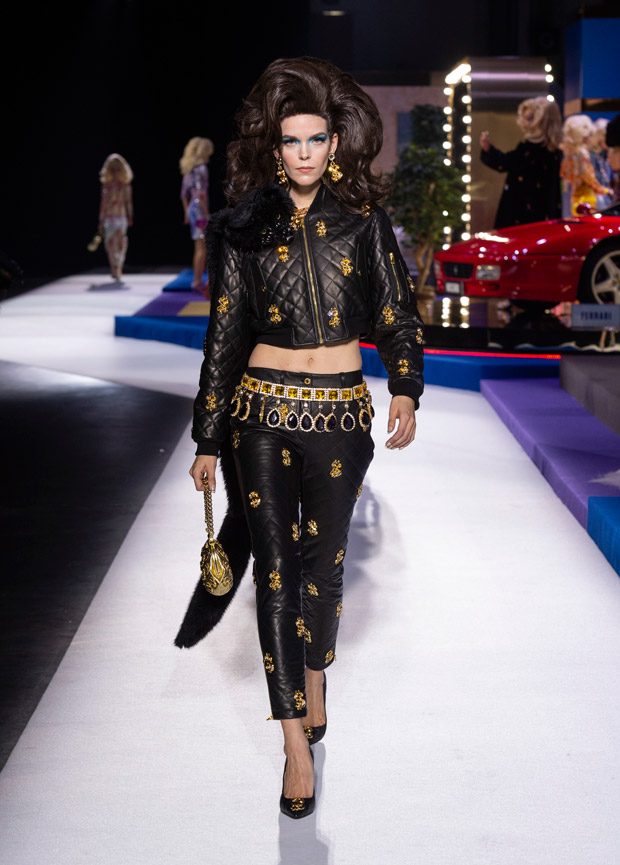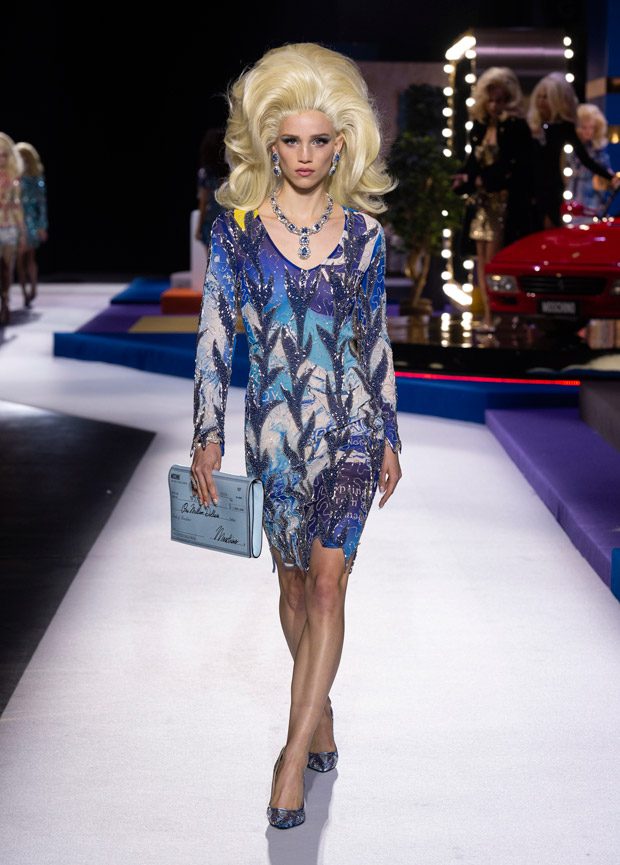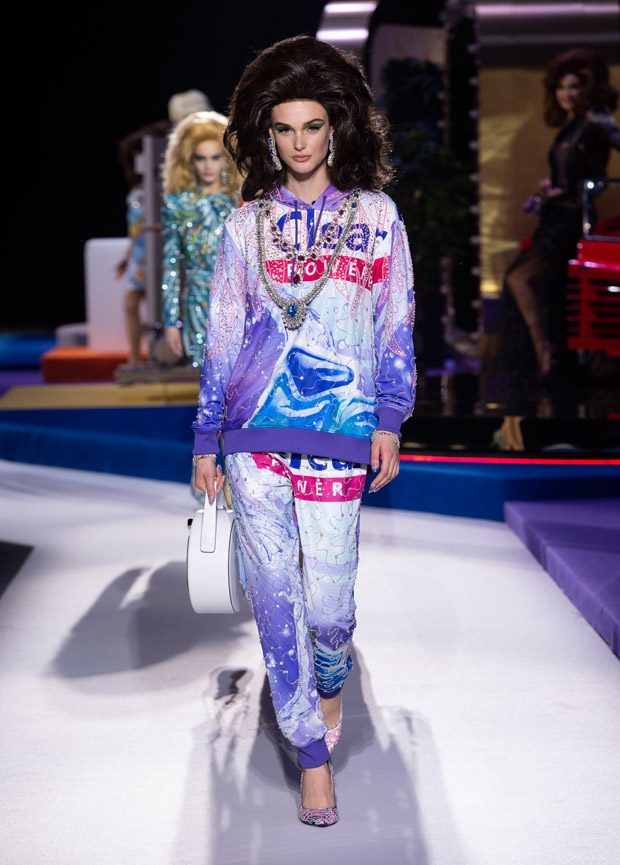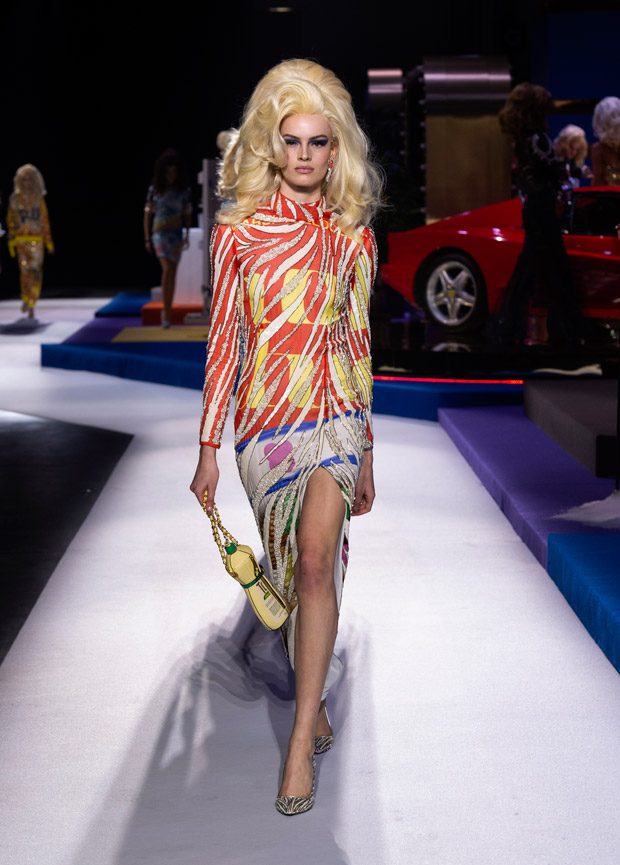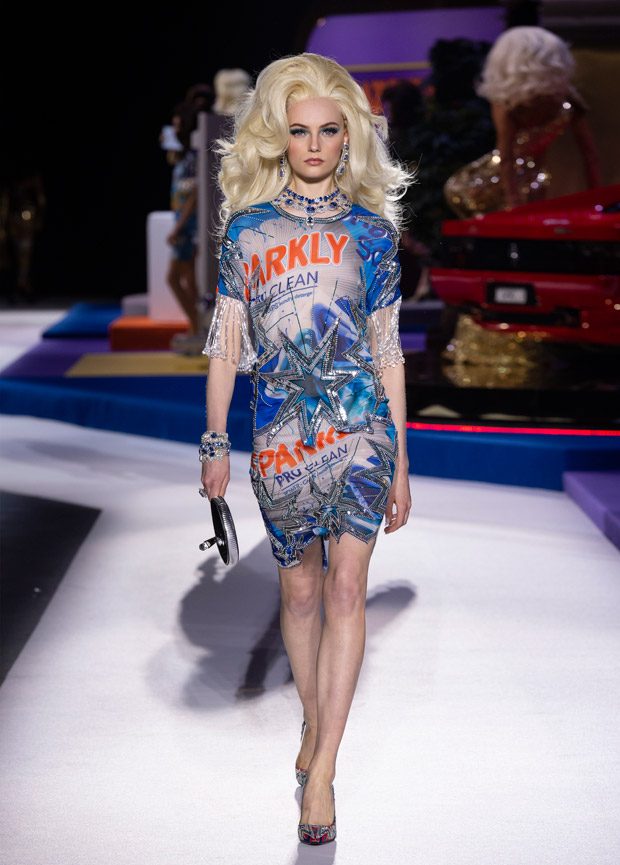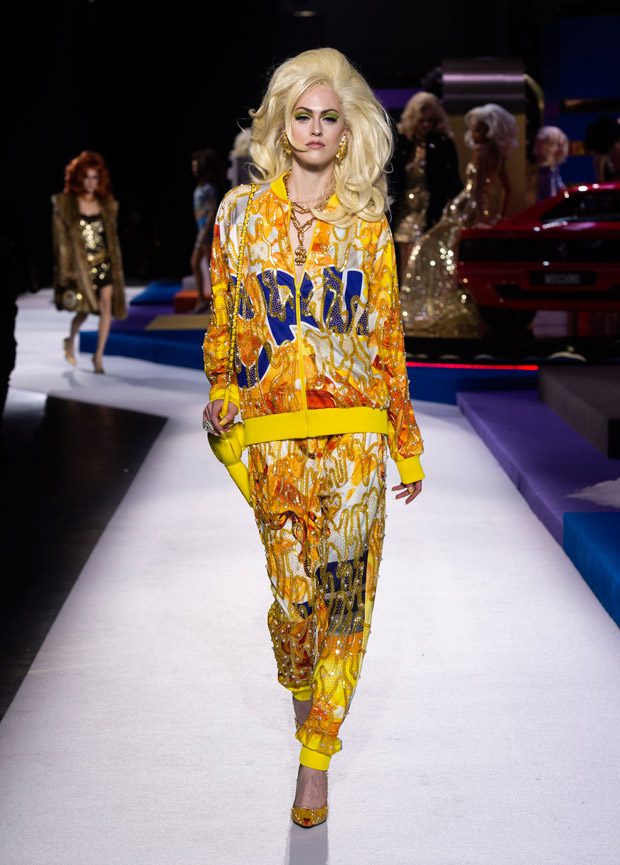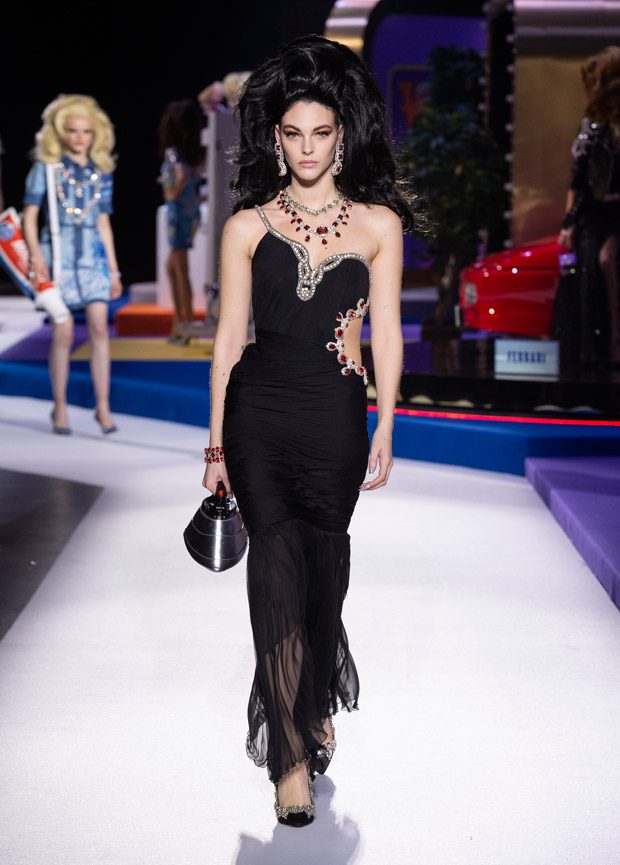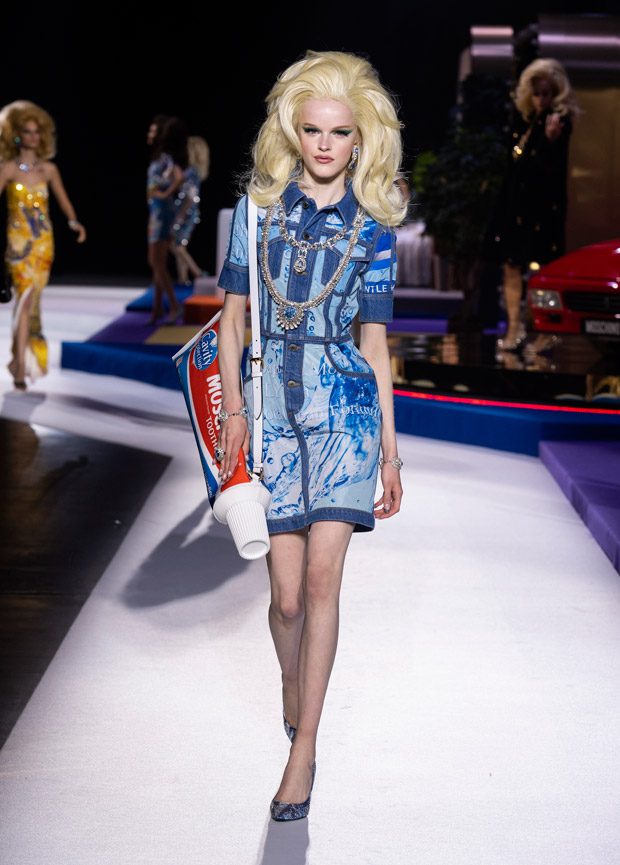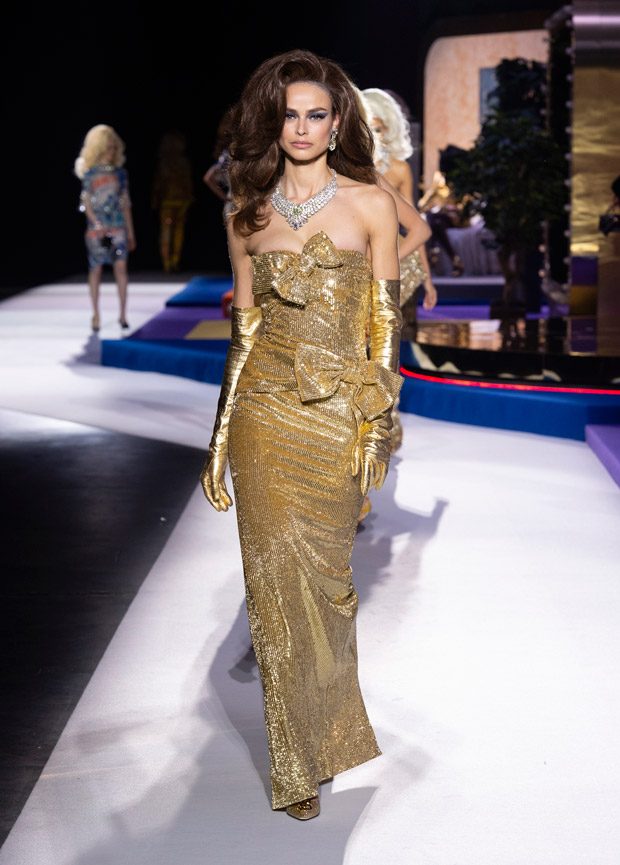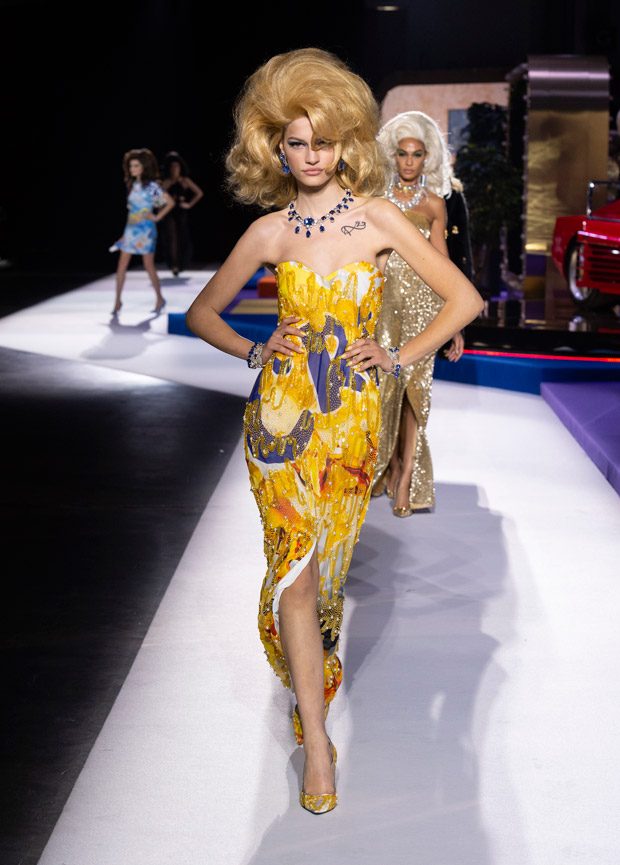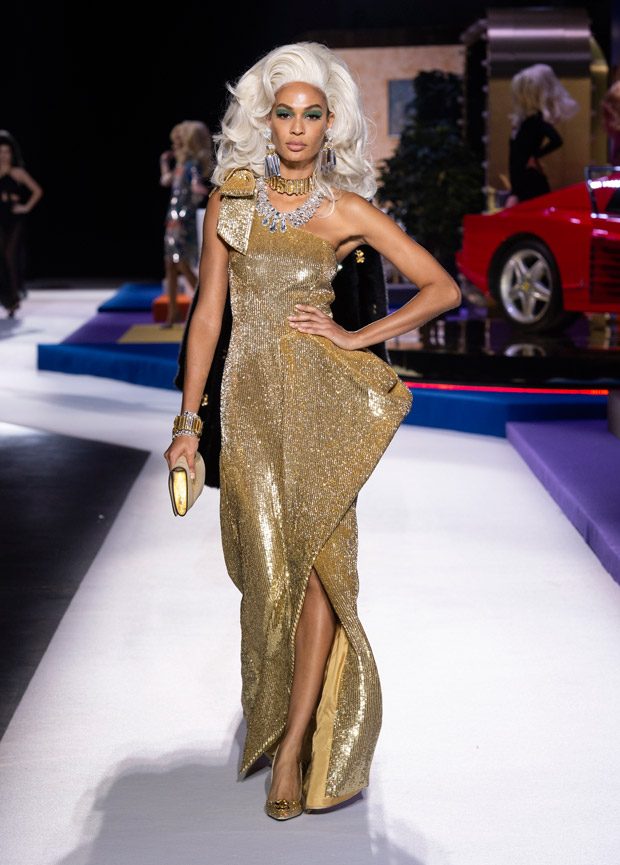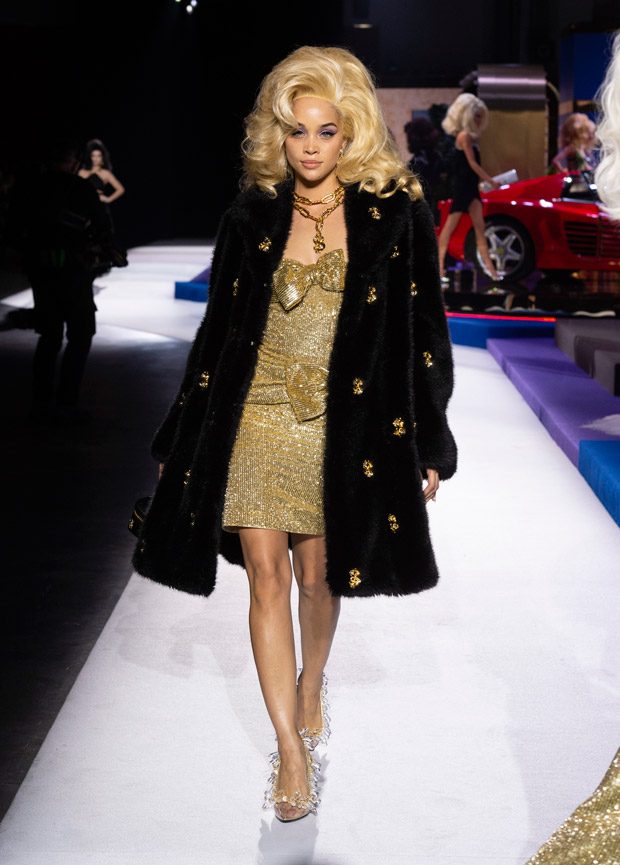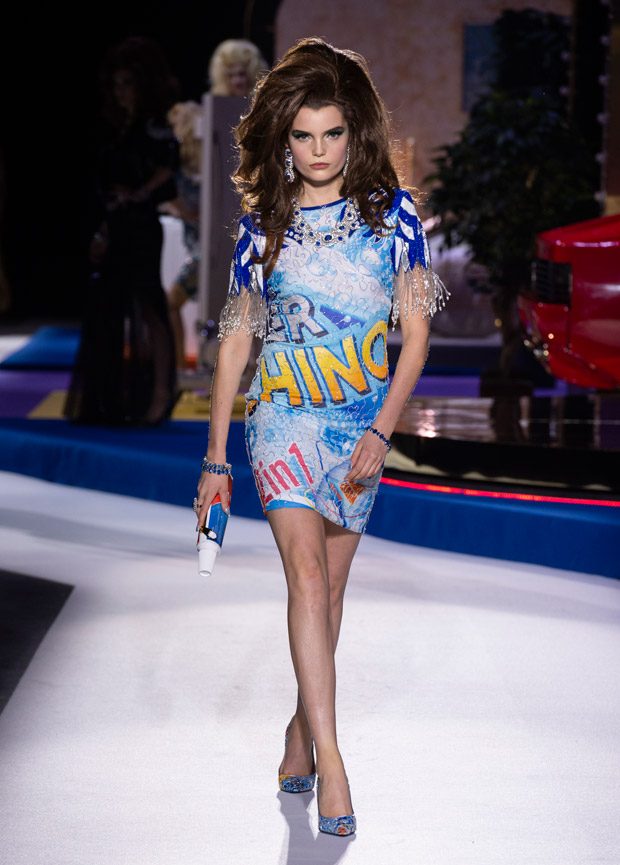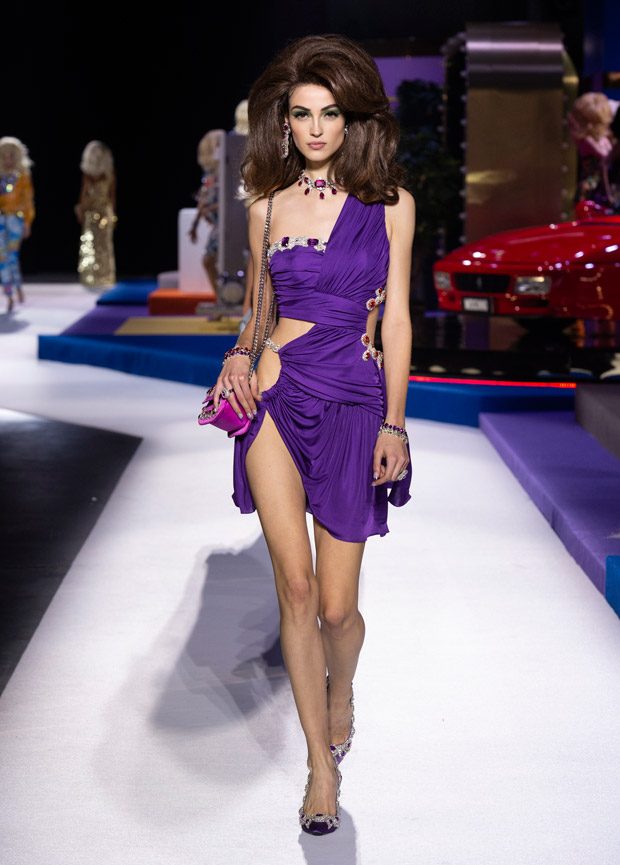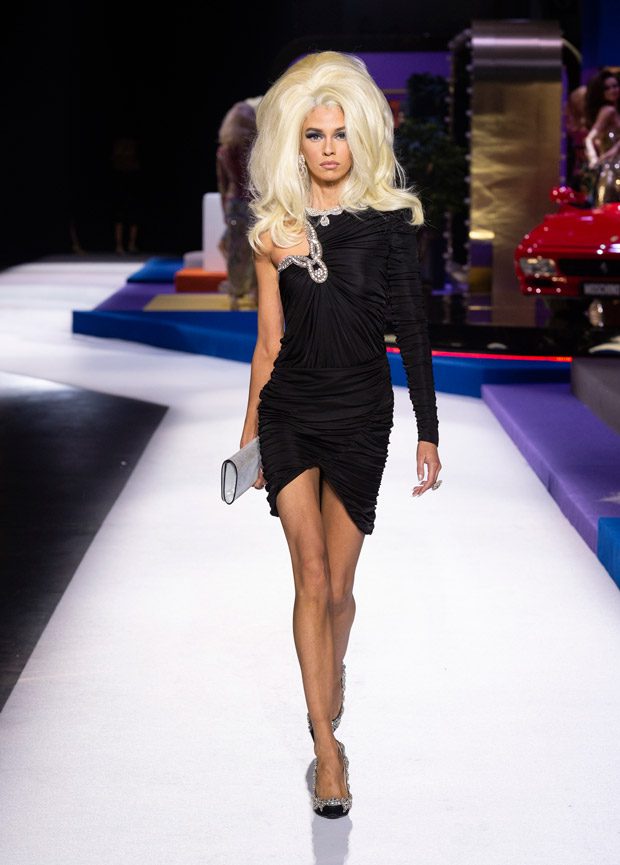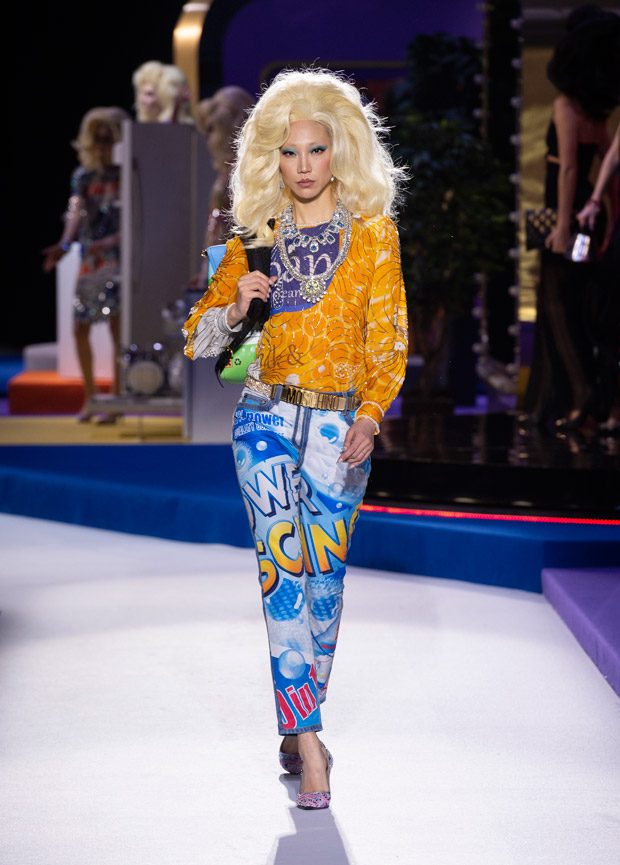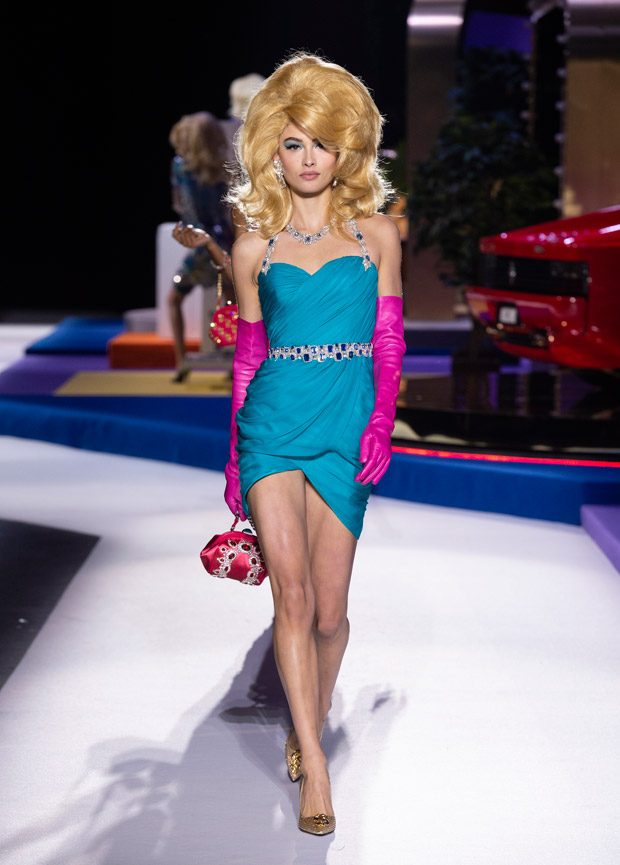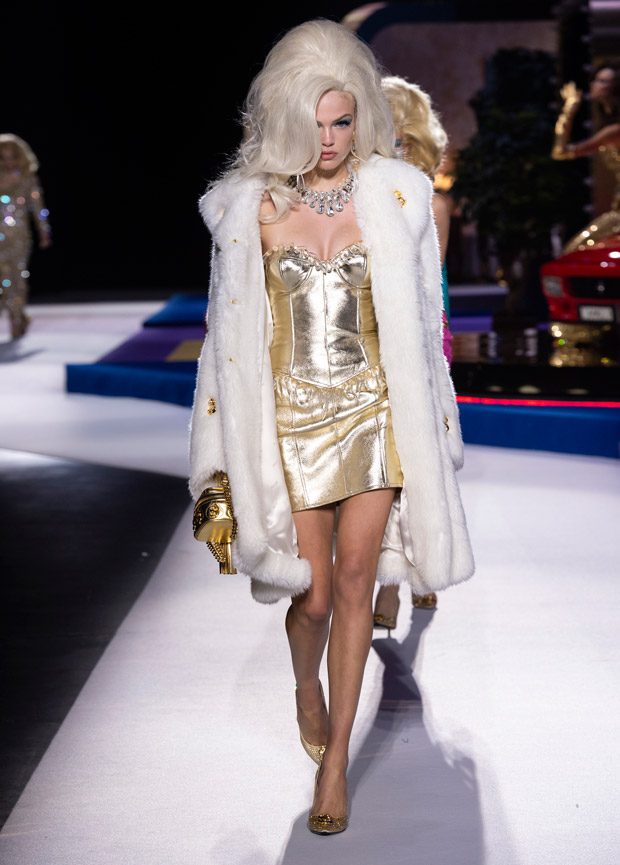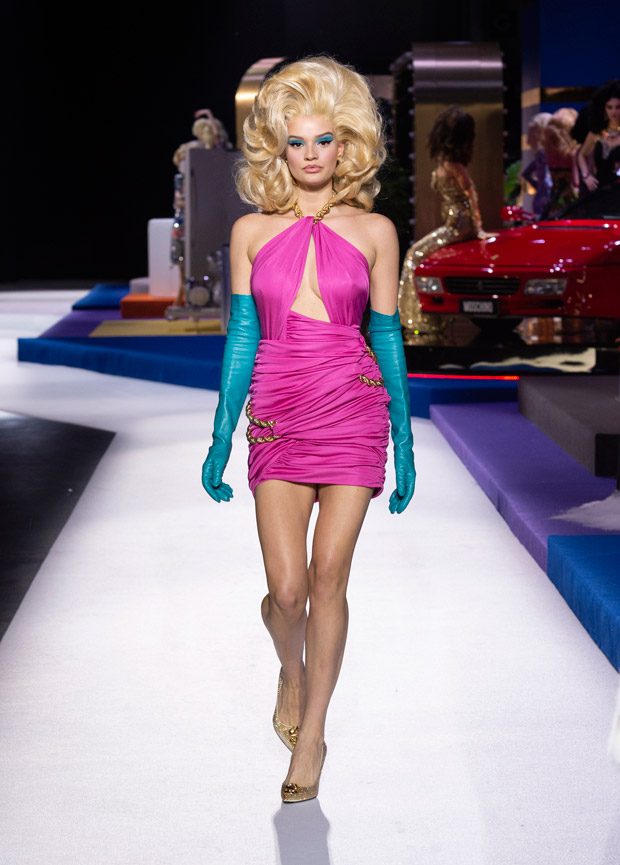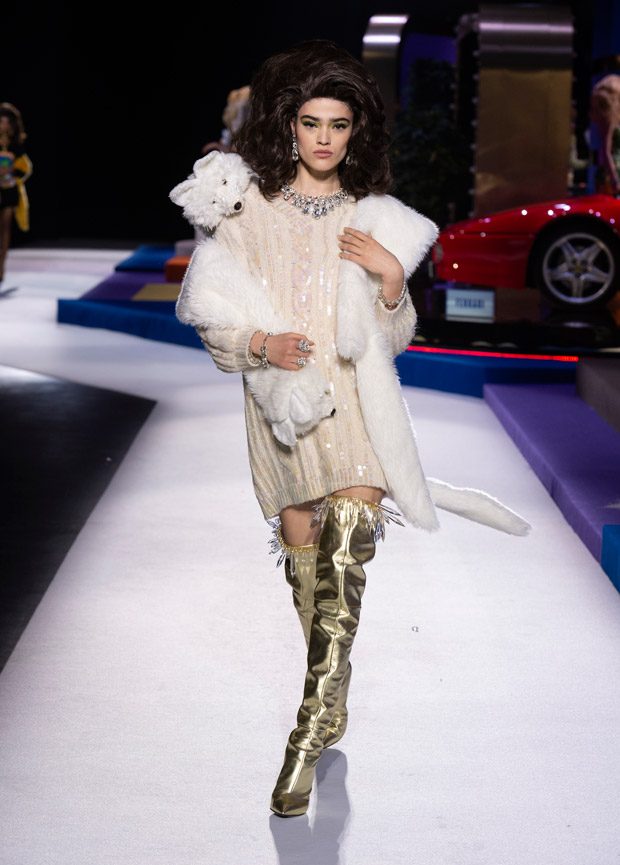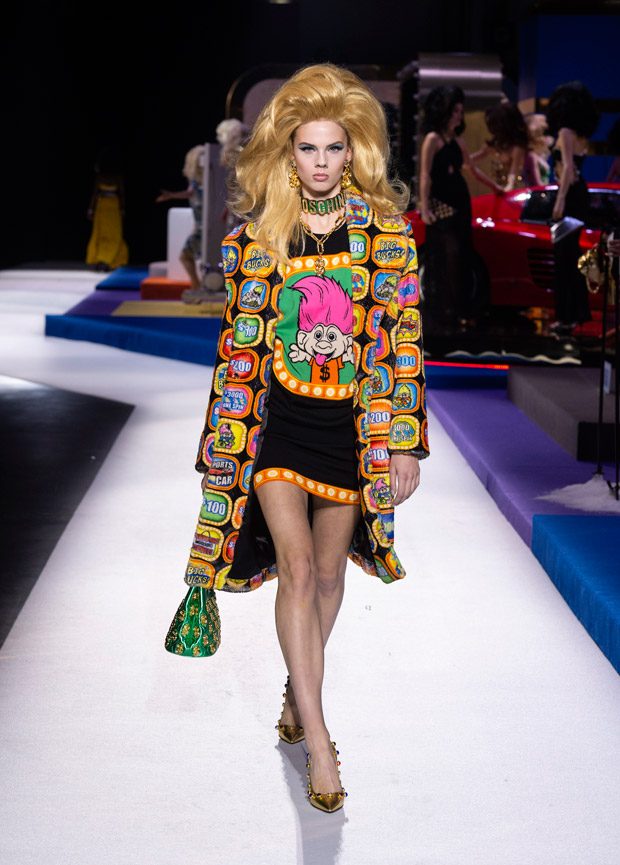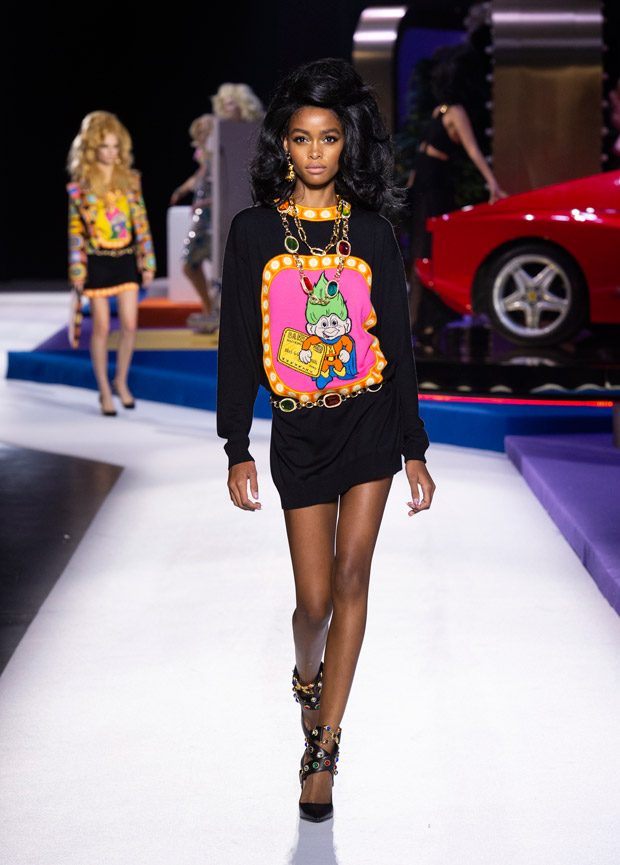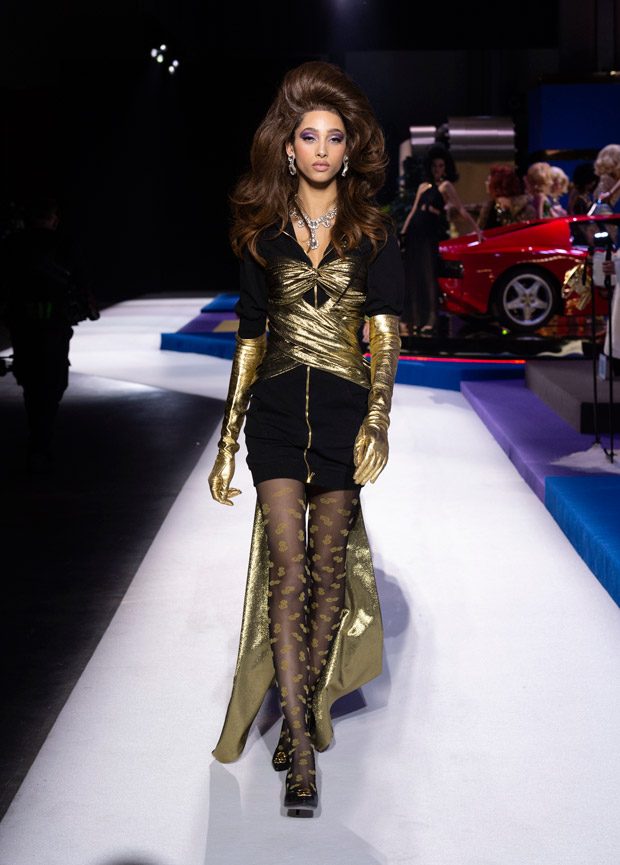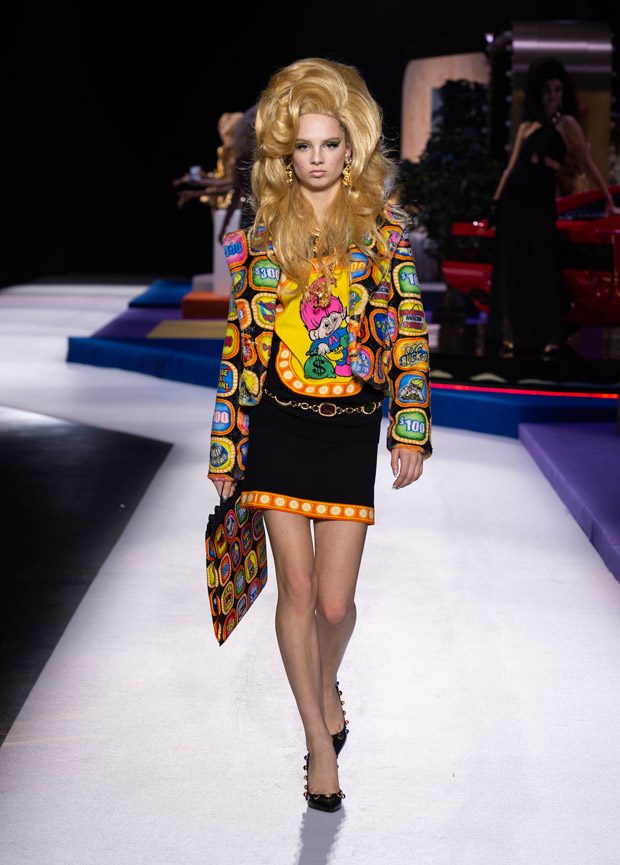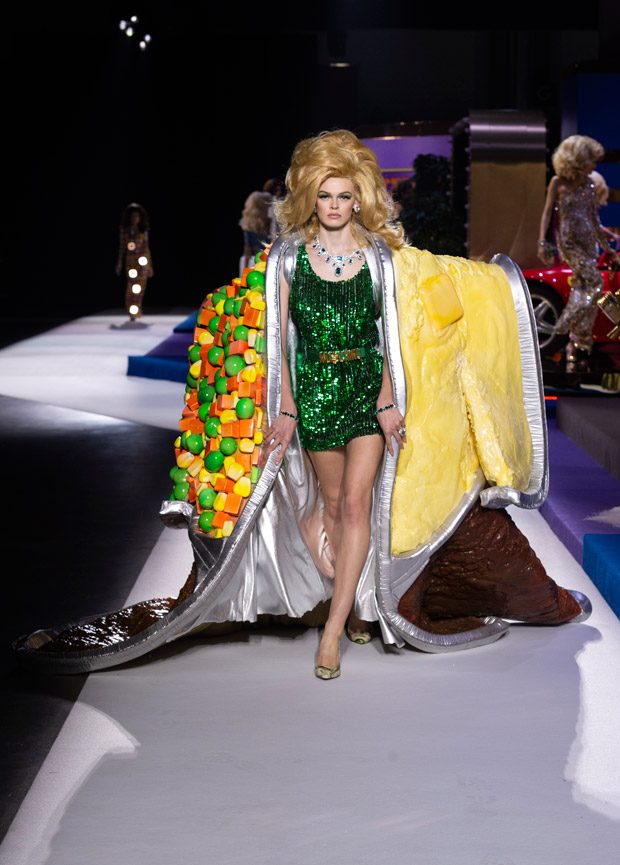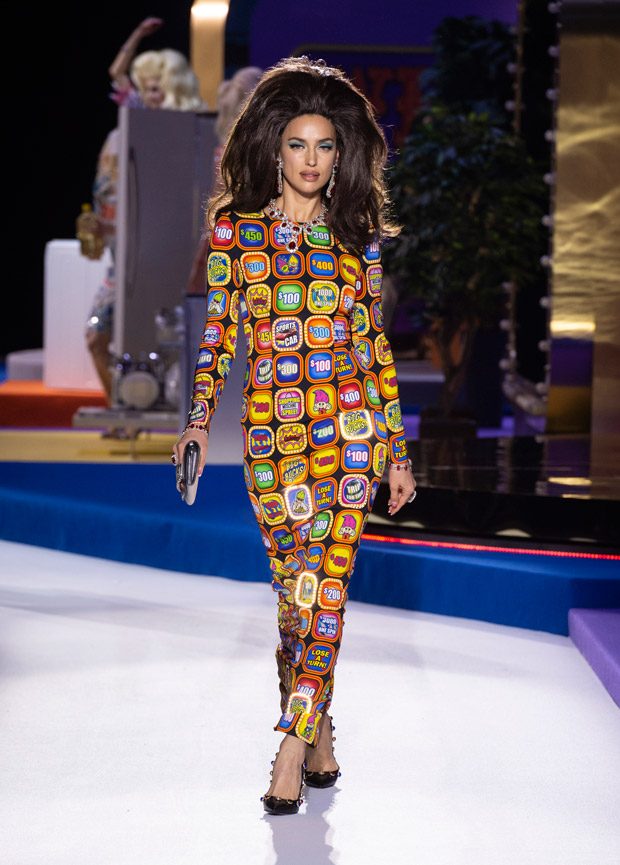 We love hearing from you, connect with us on Twitter, Instagram and Facebook.