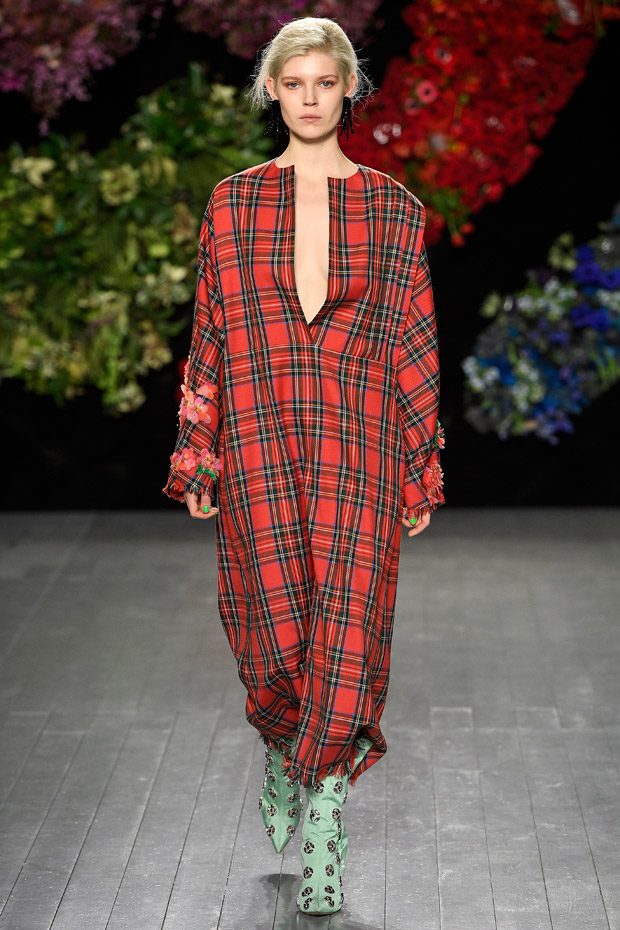 Discover Roberta Einer's Fall Winter 2019.20 Collection, that pays tribute to designer's grandmother who taught her how to knit and embroider, presented on February 19th, during the recently finished London Fashion Week.
"The designer, who makes her second catwalk appearance this season, looks back to a project she was working on during her final year at the University of Westminster to revive ideas and techniques with the knowledge, experience and skills she has now as a four-year-old established brand. She combines this with the telling of her grandma's story.
Motifs and embroideries inspired by artwork from Soviet era postcards and posters combine with traditional Russian embroidery, vintage scarves inspired prints for graphics on shirts and pyjamas, flowers and a remake and update of classic items from her grandmother's wardrobe to frame the collection, which simultaneously marries Roberta Einer signatures; such as sequin-drenched disco trousers and embellished suits, as well as the smocking and denim stories from last season.
Via an Estonian knitting group, Einer recreates the crochet flowers her grandmother taught her to make when she was young; and rekindles her collaboration with knitwear designer Alice Lee.
Einer builds on this with puffa jackets that riff more on the side of a gardening jacket – for Einer's grandmother was a keen gardener and once won a prize for the most beautiful garden given by Estonian president. It's in this cherished memory that the collection is peppered with references: big retro crystal-shaped floral earrings – there are bold and bright snakes and geckos too; rich, lush mossy greens for a show-stopping sequin and frayed silk bomber-puffa; and the floral jacquard wrap-around buckled skirts, which also appear in tartan."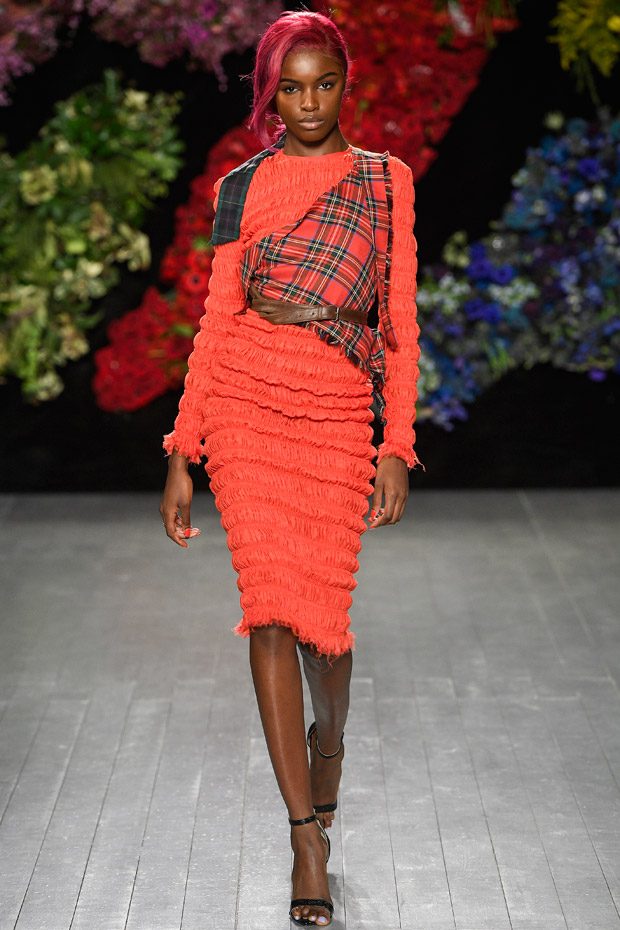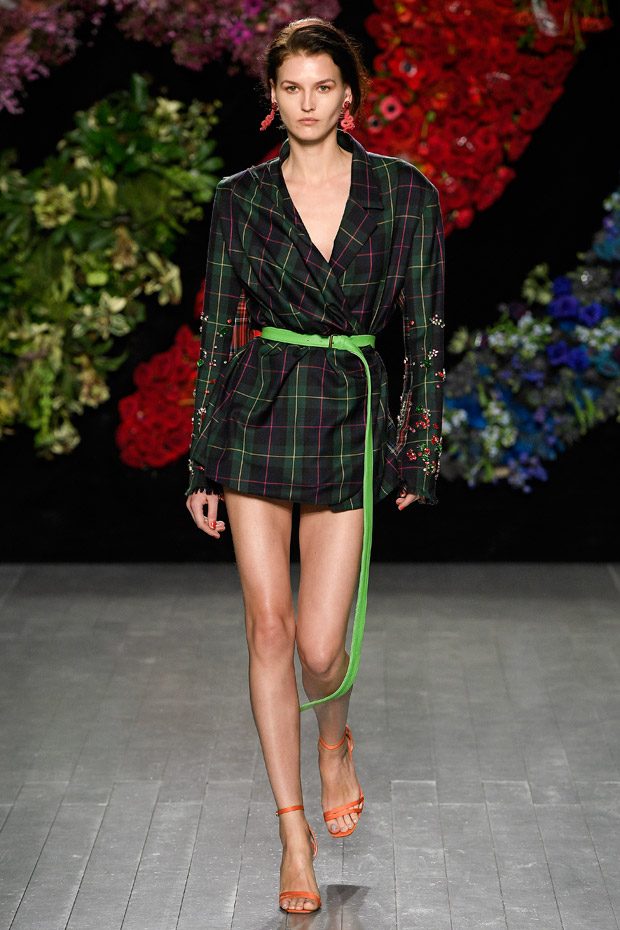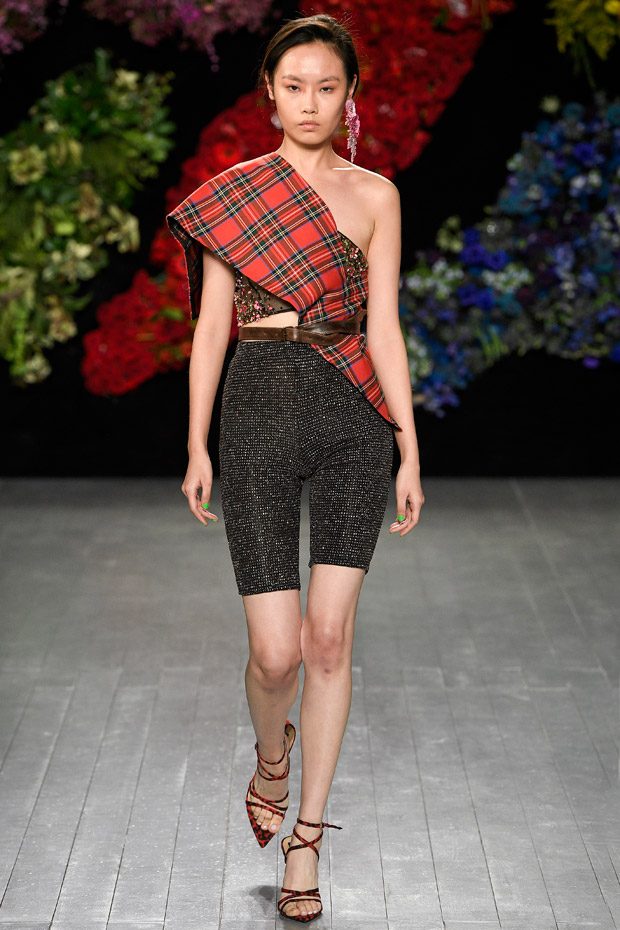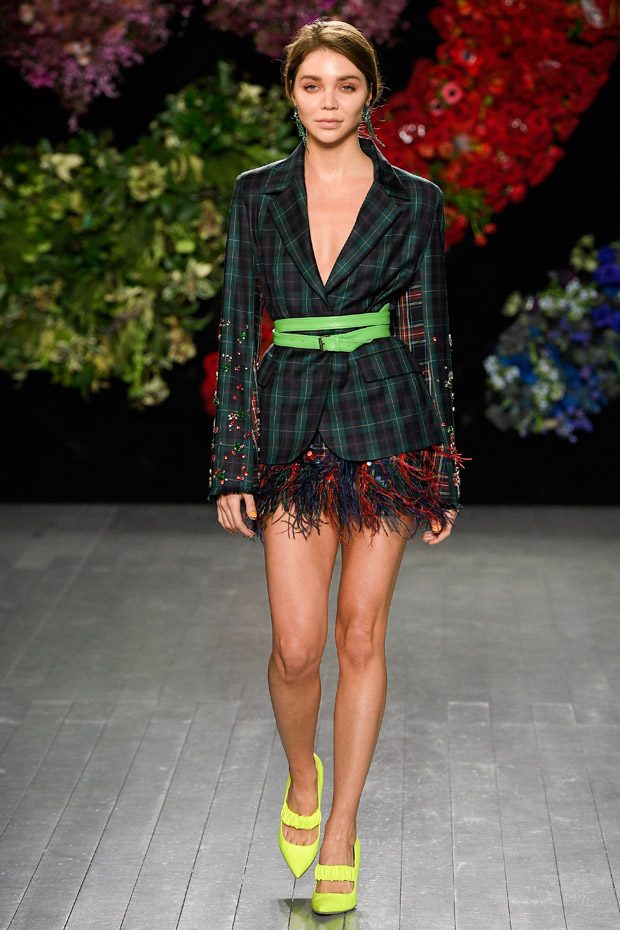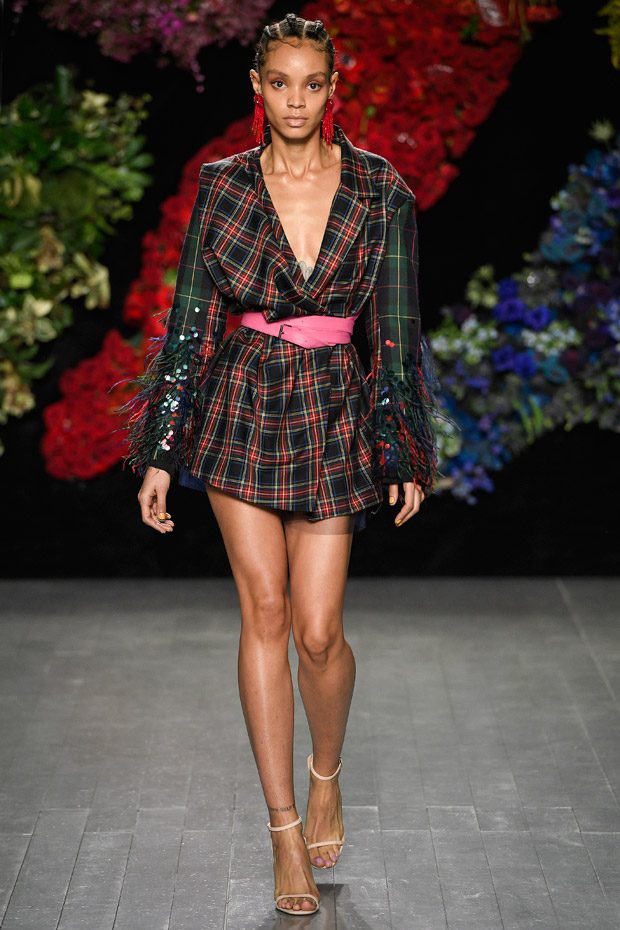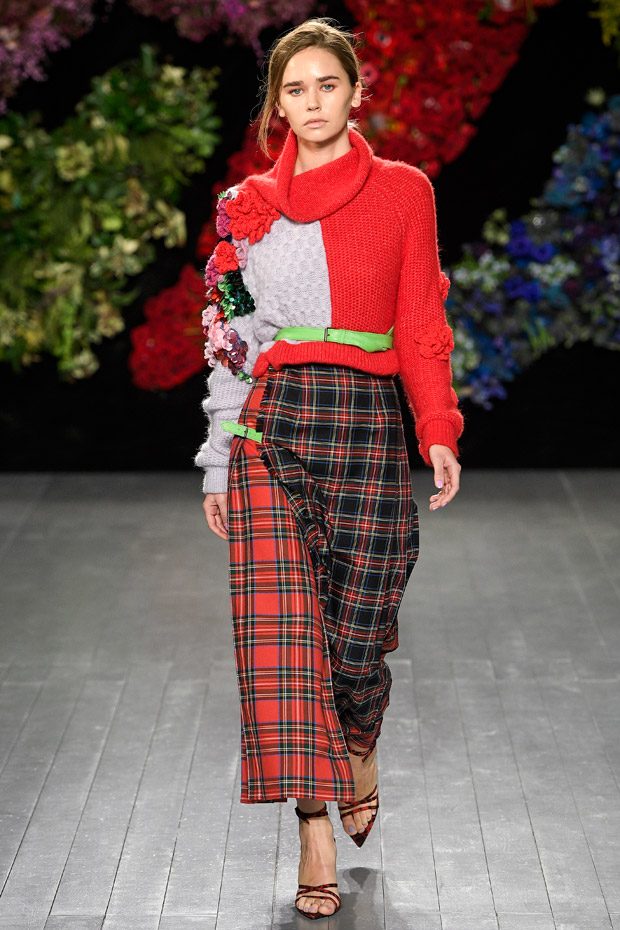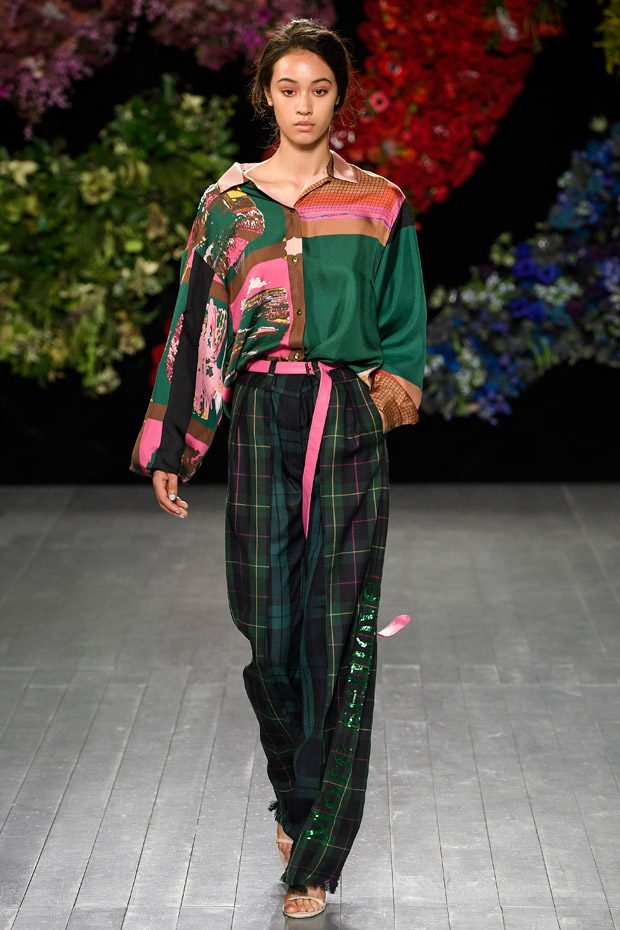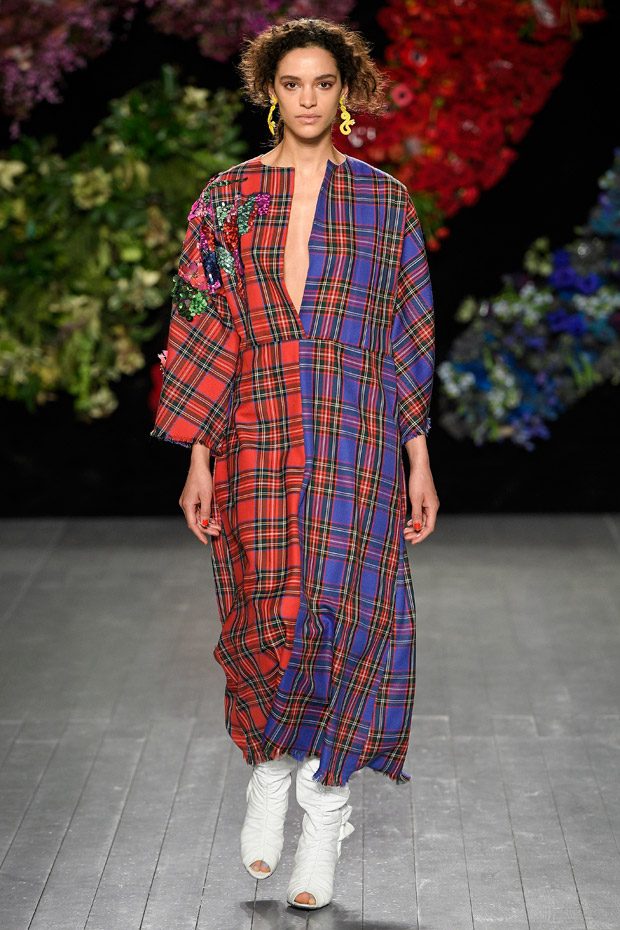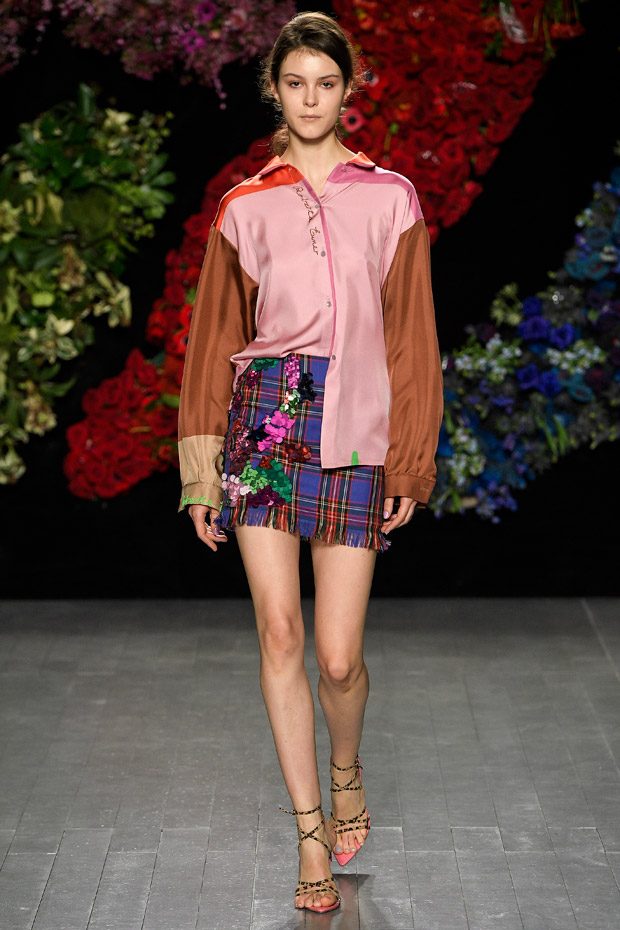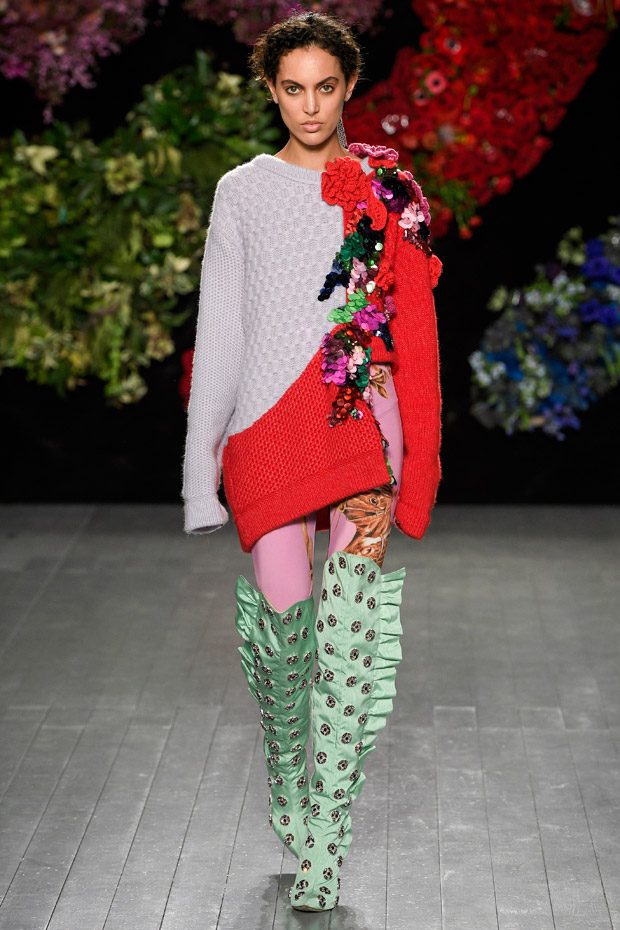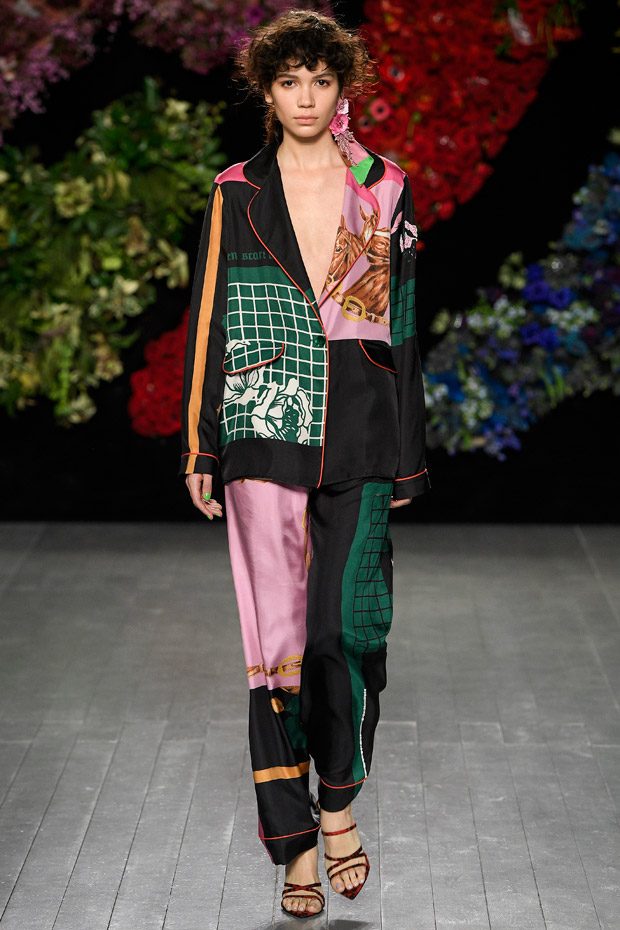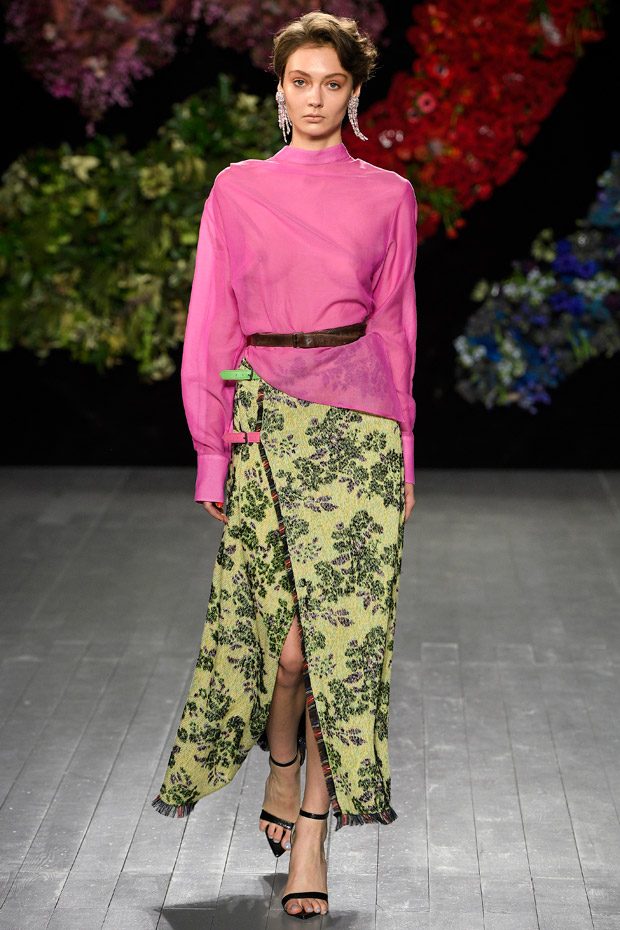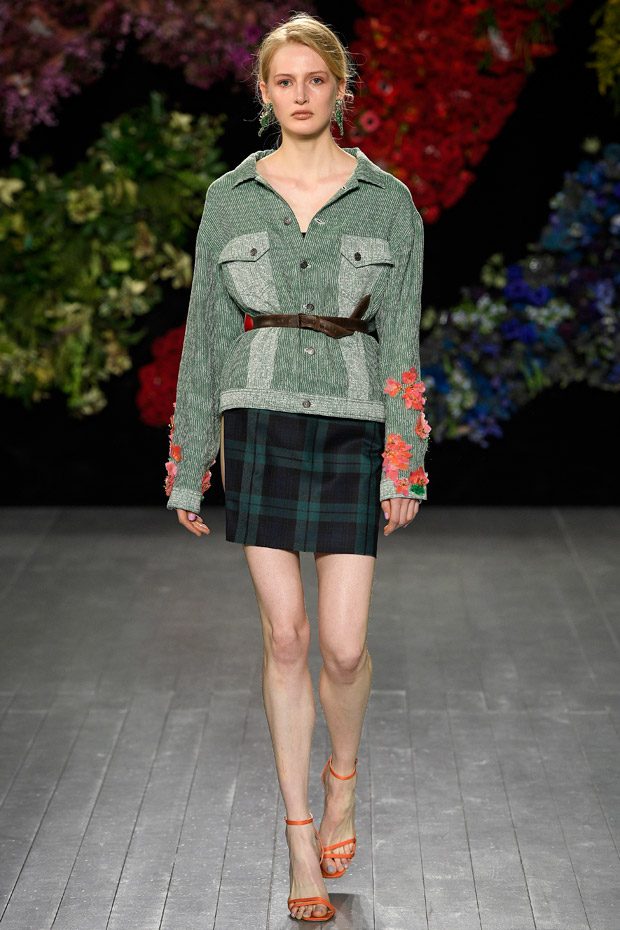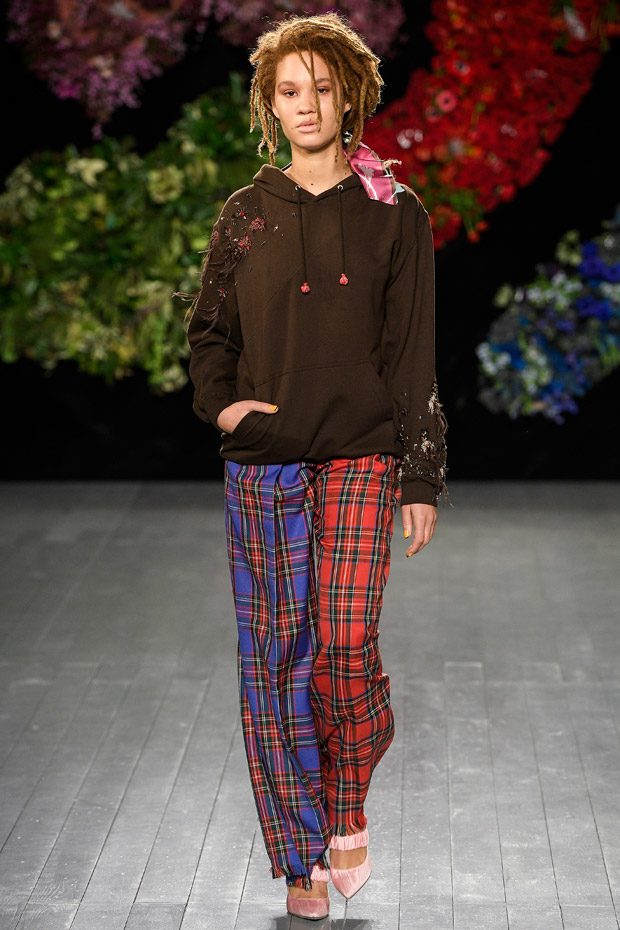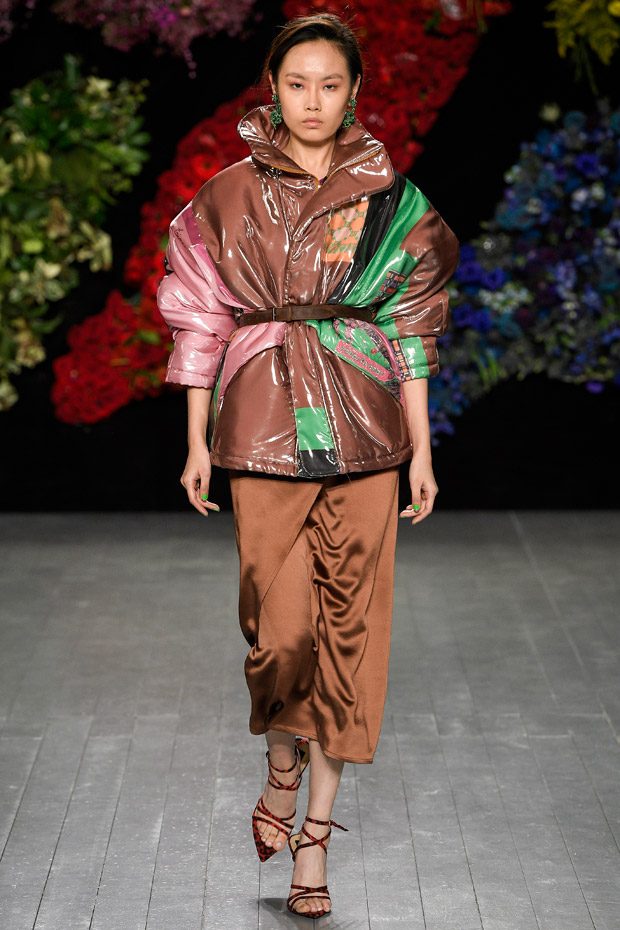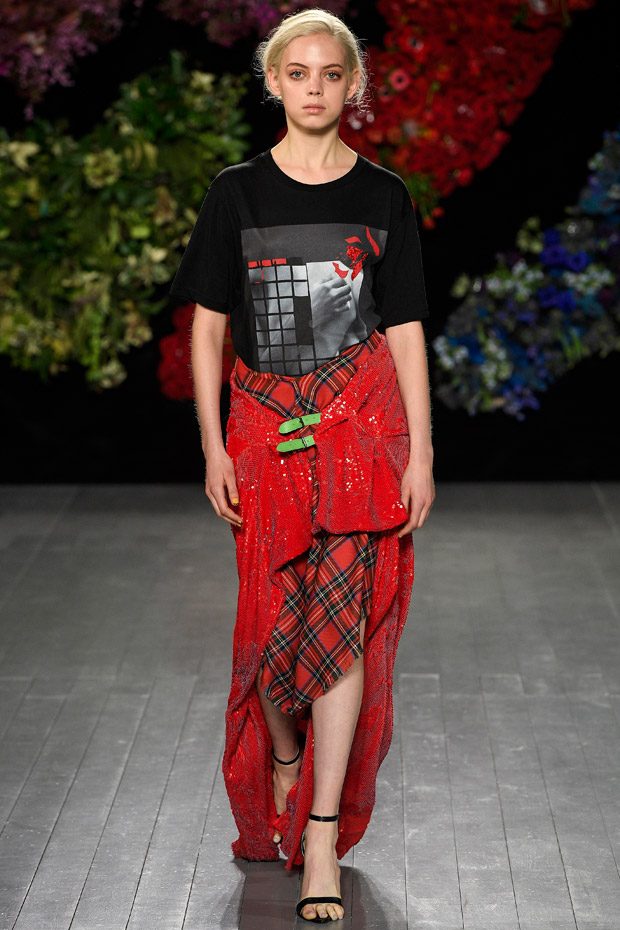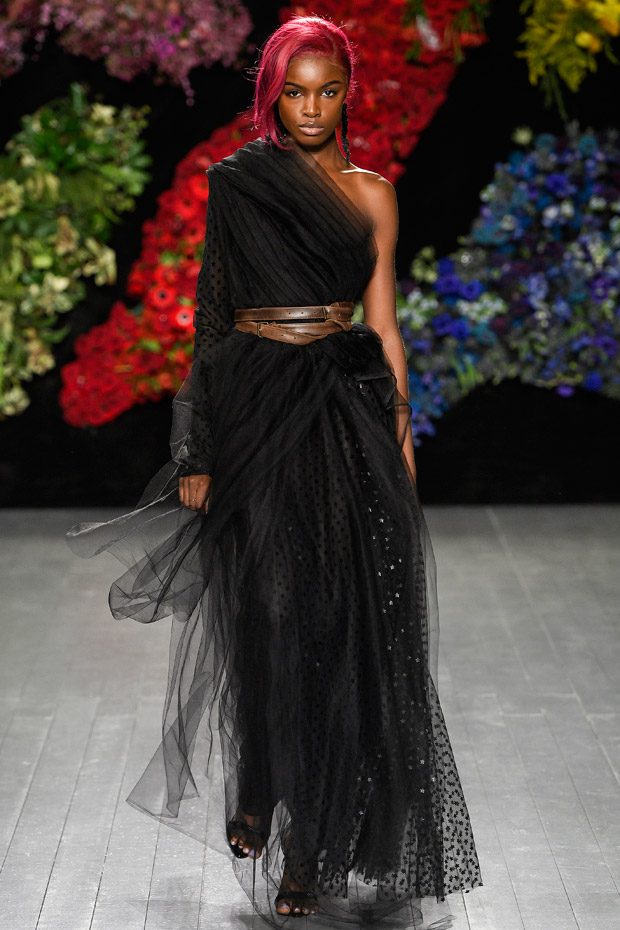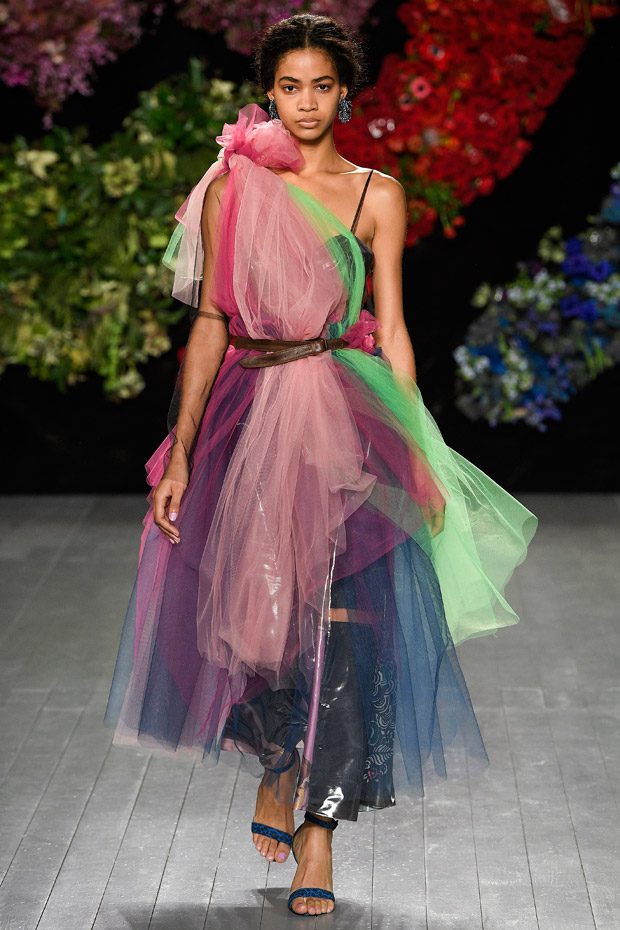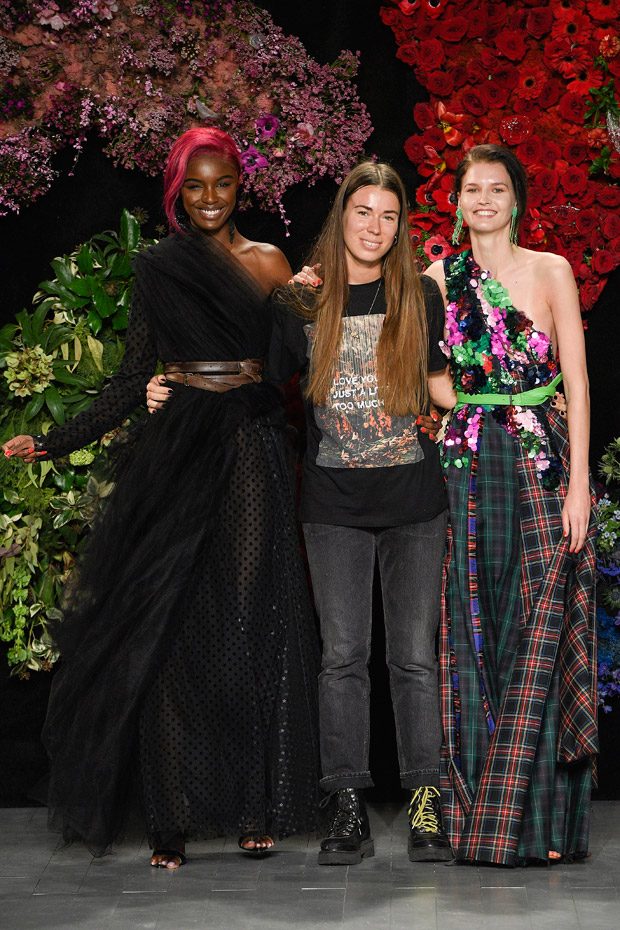 We love hearing from you, connect with us on Twitter, Instagram and Facebook.