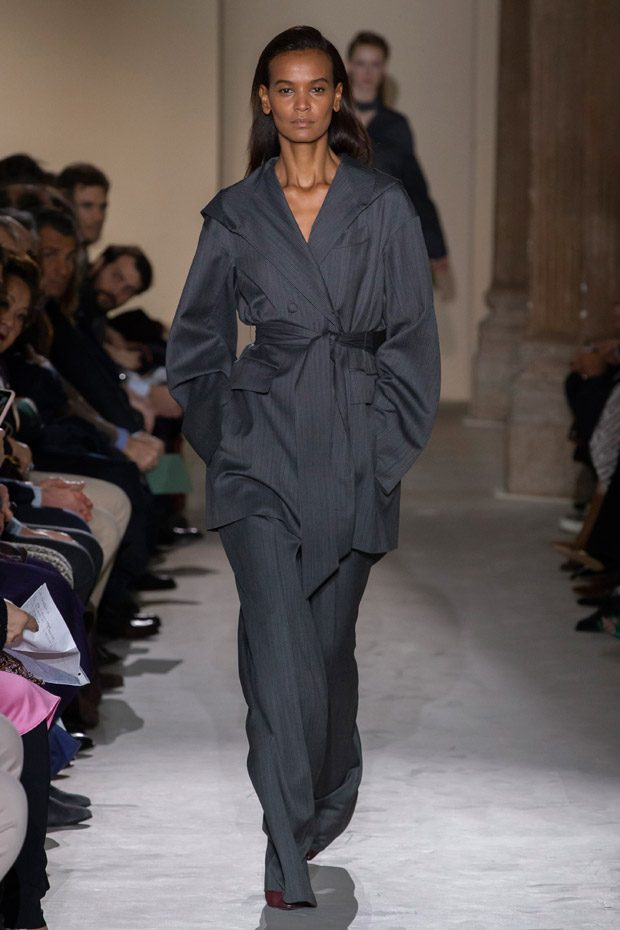 Designer Paul Andrew unveiled Salvatore Ferragamo's Fall Winter 2019.20 Generation collection, that explores family and the cultural continuity between generations, on Saturday February 23rd, during the recently finished Milan Fashion Week.
"The revelation comes in a kaleidoscopic display of identity and all its nuance: impossible to characterize in one attitude or gesture, their men and women refuse easy definitions and instinctively embrace a politics of togetherness.
Patchworks of suede, nappa, snake and lizard in women's accessories and ready-to-wear speak to this prevailing notion of multiplicity and allude to Mr. Ferragamo's ubiquitous multicolor patchwork wedge of 1942. The same symbolic tactic is echoed in archival scarf prints in modern patchwork on silk twill. Fringed cashmere blanket coats, sensual leather robes, sportswear in Japanese technical wool and hand-knit textured sweaters convey a natural, unstudied luxury. The Gancini monogram jacquard, a new signature, visually locates the collection in a place and time without needing to tiredly assert a heritage.
Tailored garments imagined with an outdoor sensibility frame the menswear proposal. Deerskin, corduroy and technical wool gabardine give jackets and outerwear presence and gravitas. Engineered shapes and utilitarian trims are essential features both of design and end-use. The new suit is three-button, soft shouldered, the lapel widened, in traditional British and Italian cloths."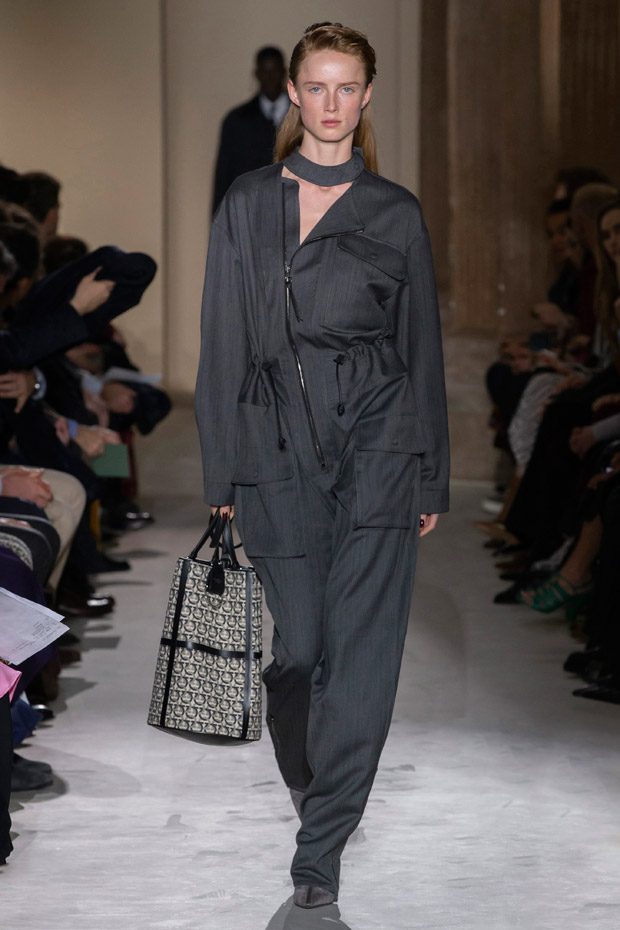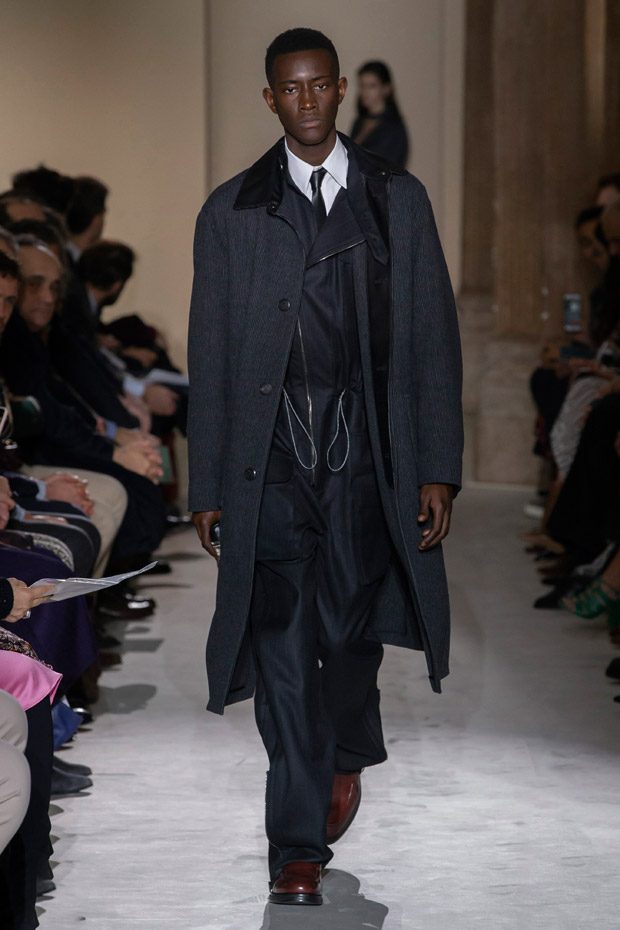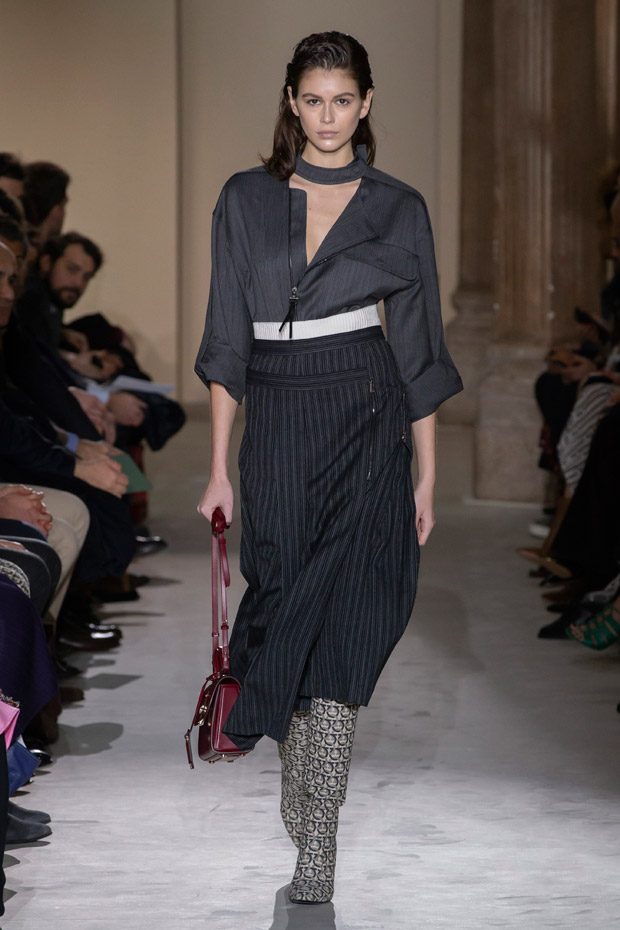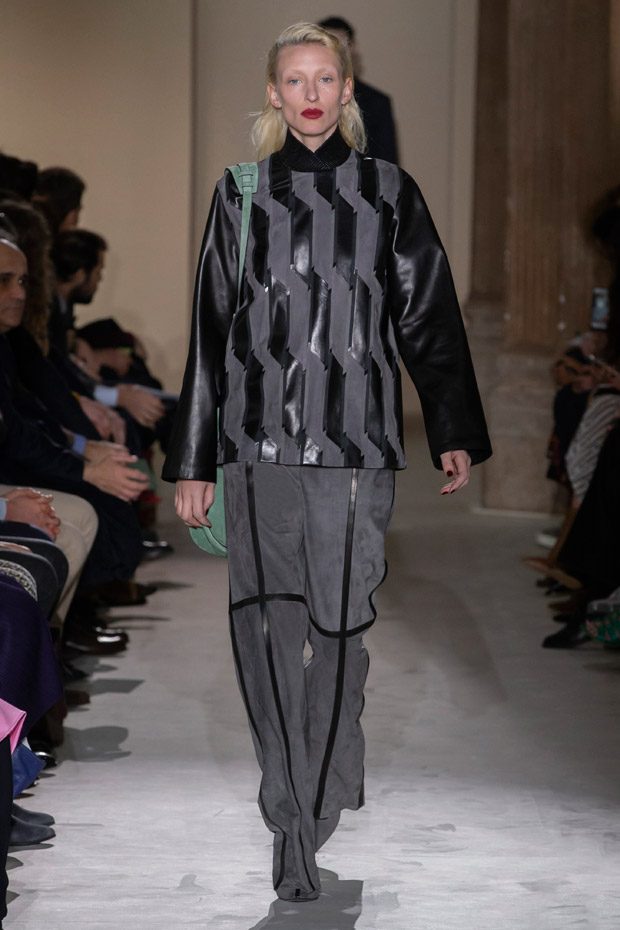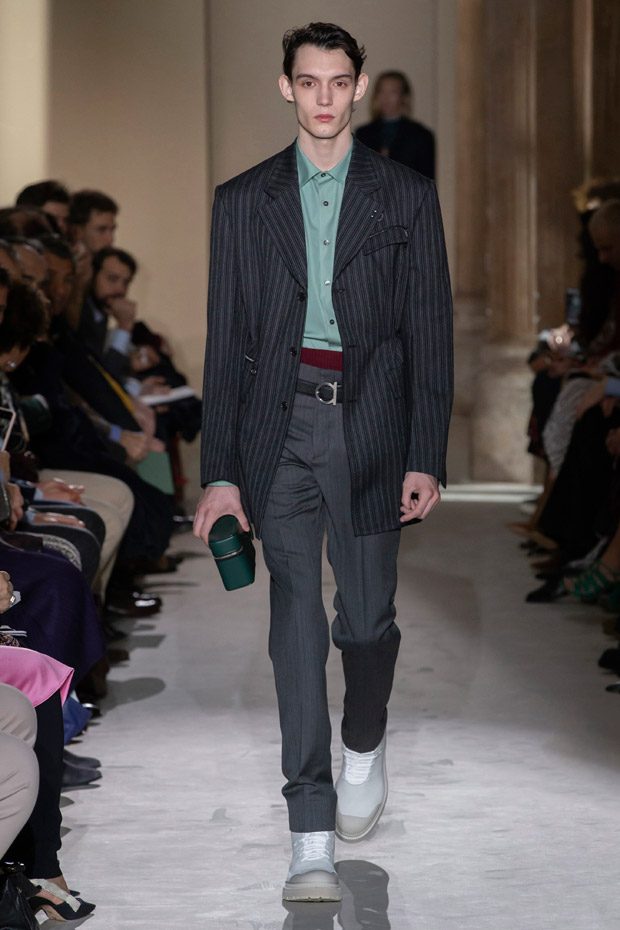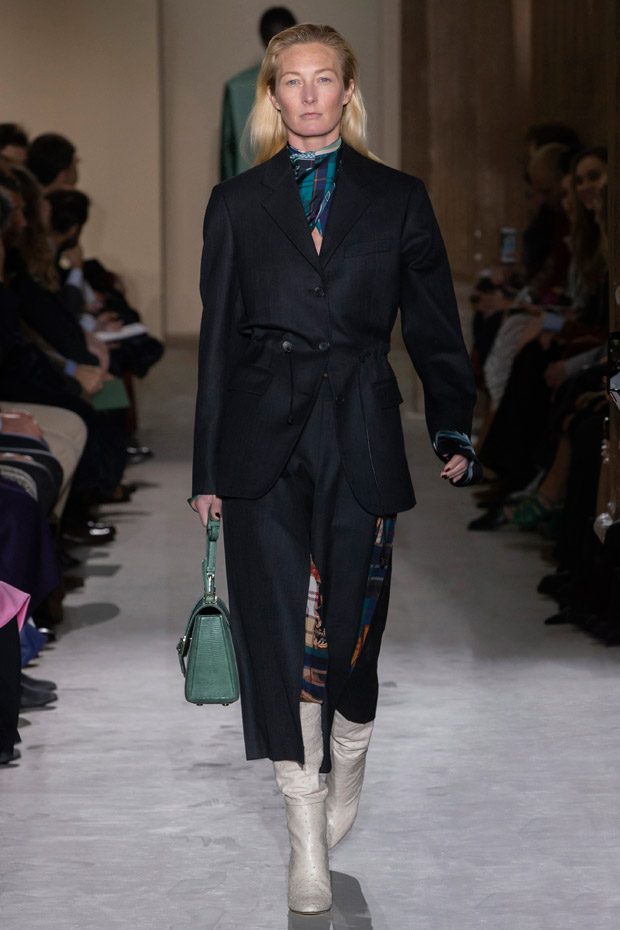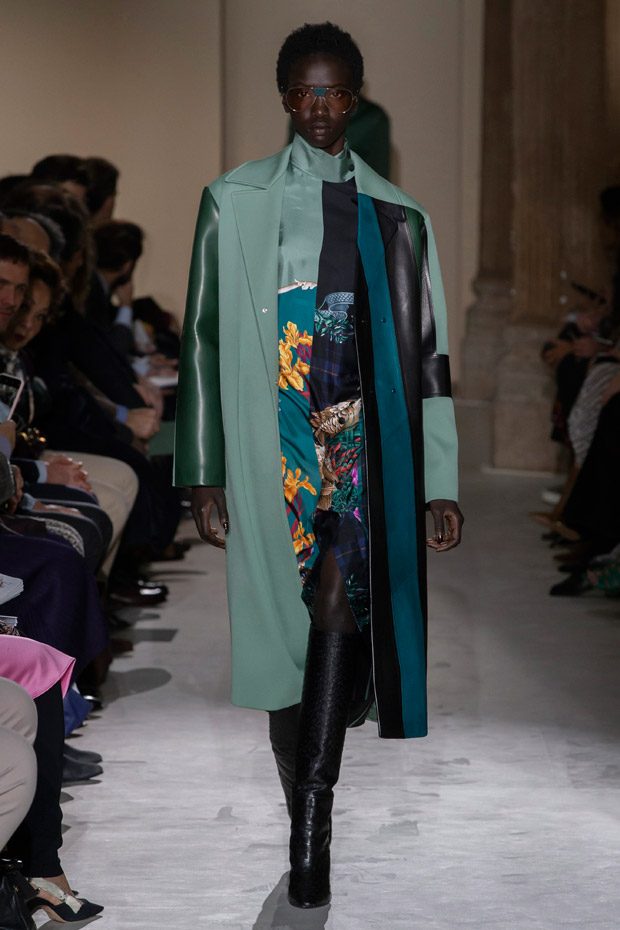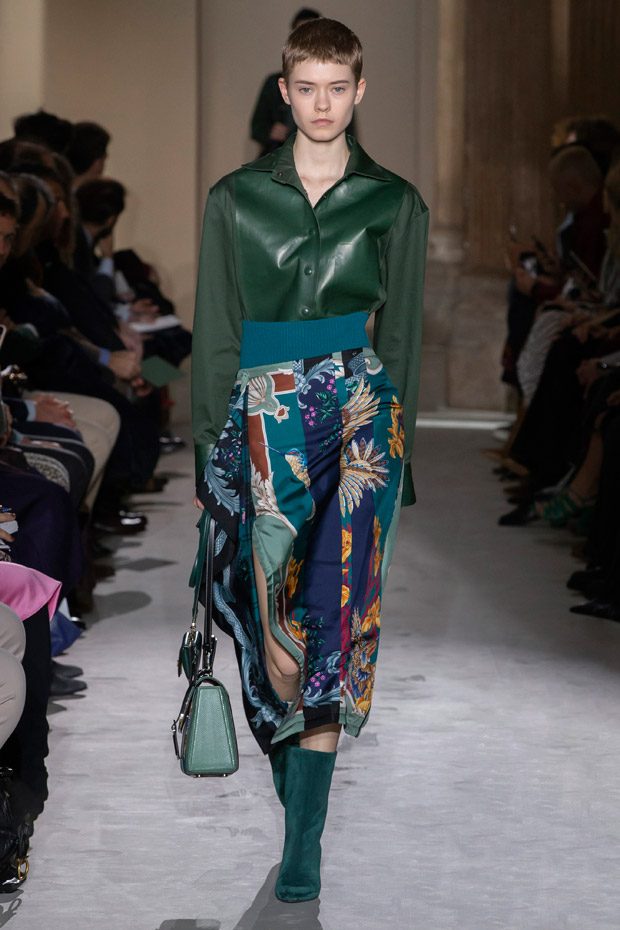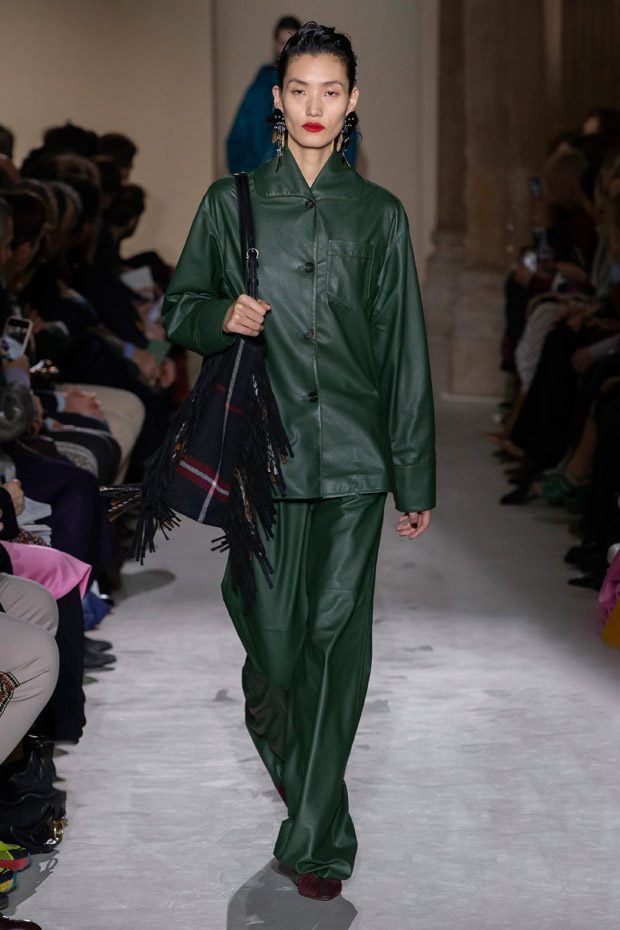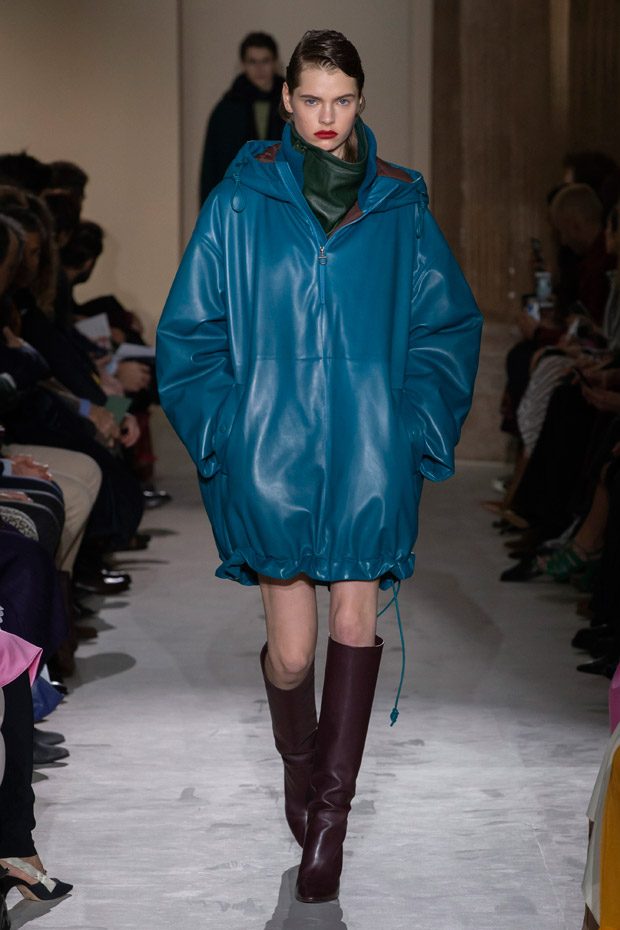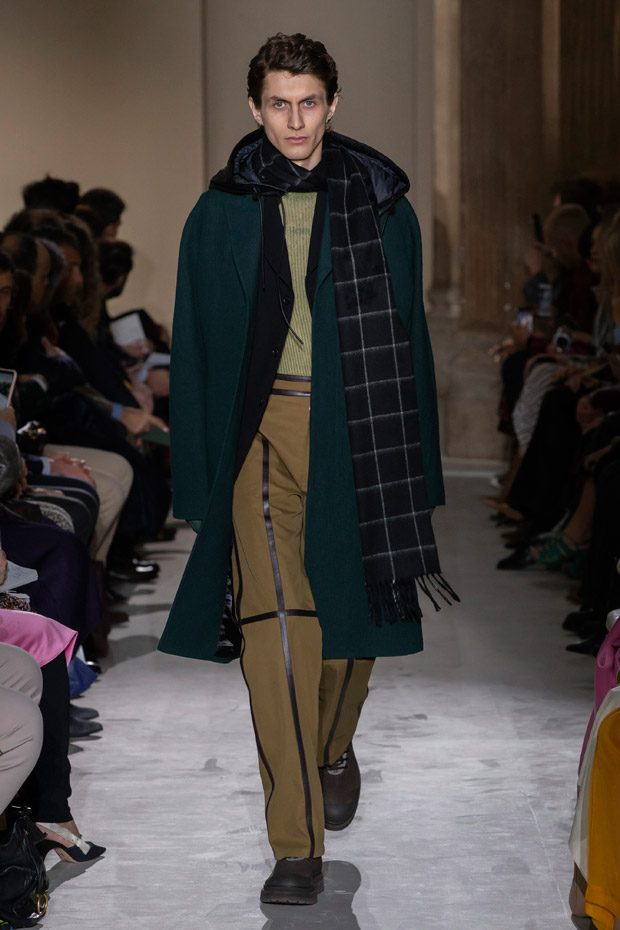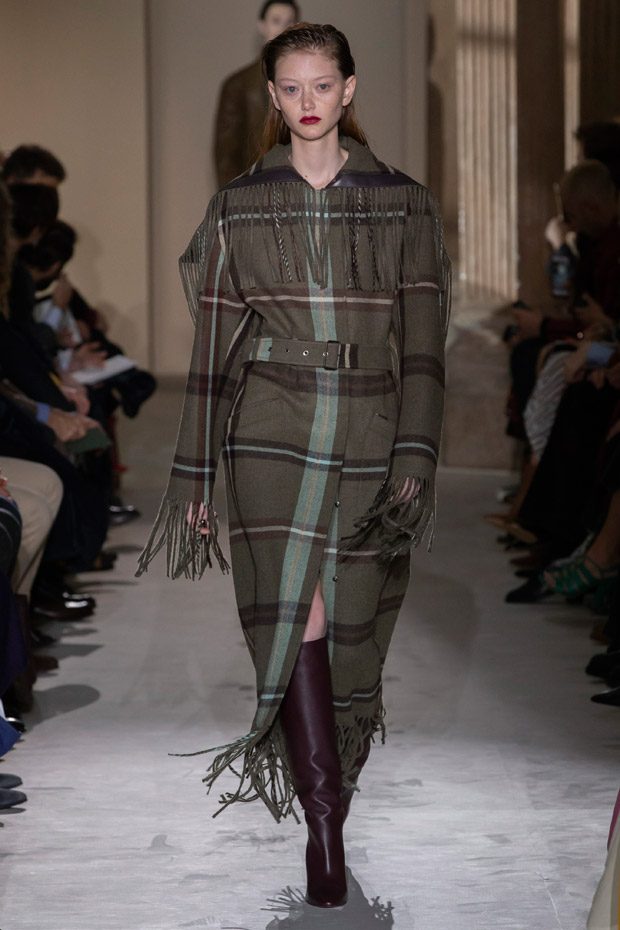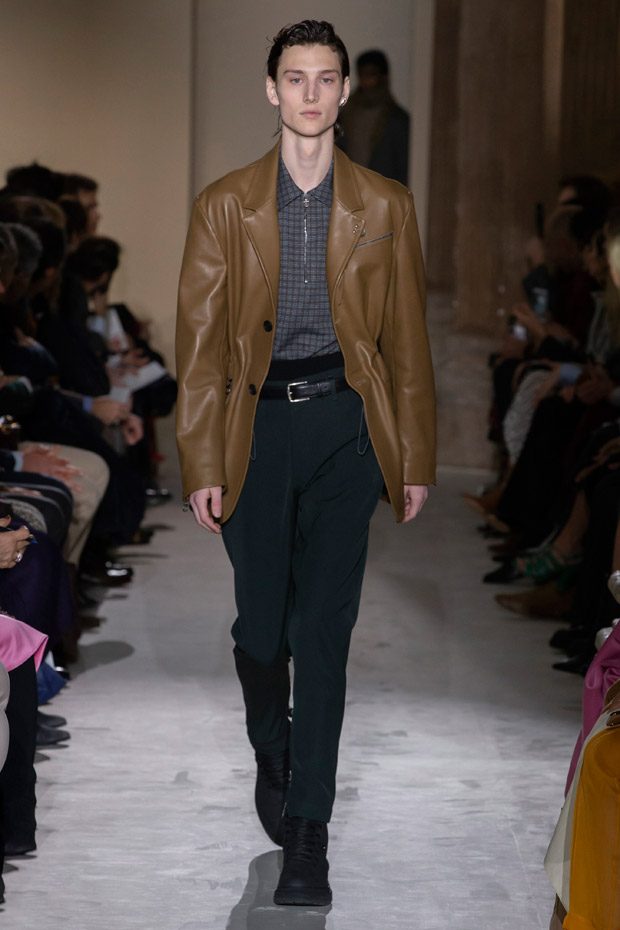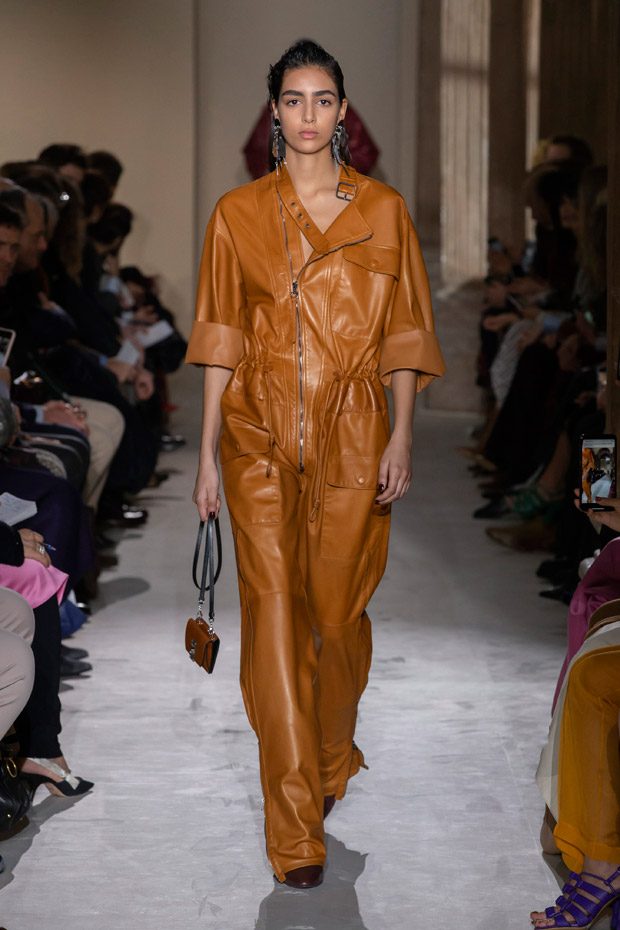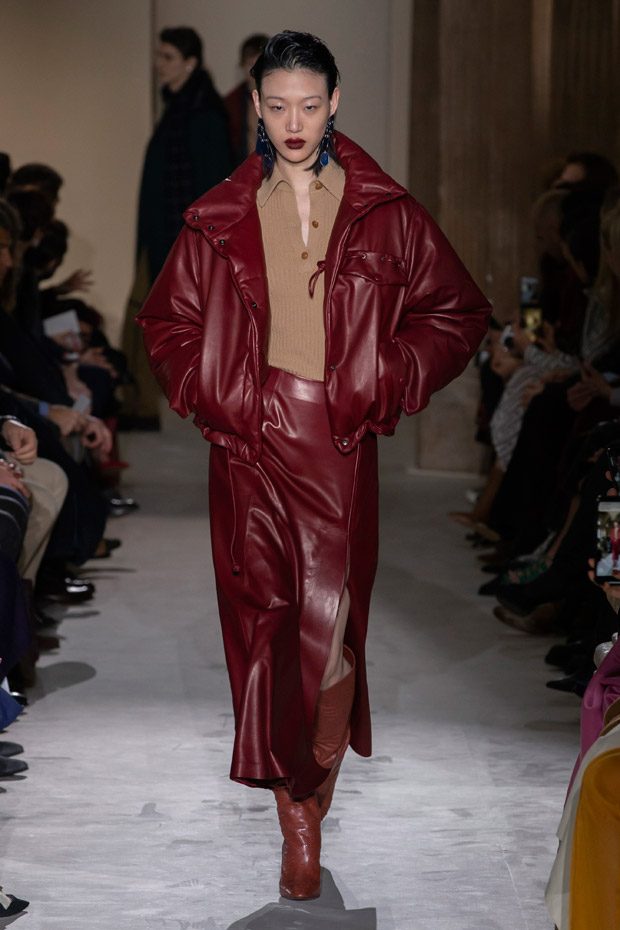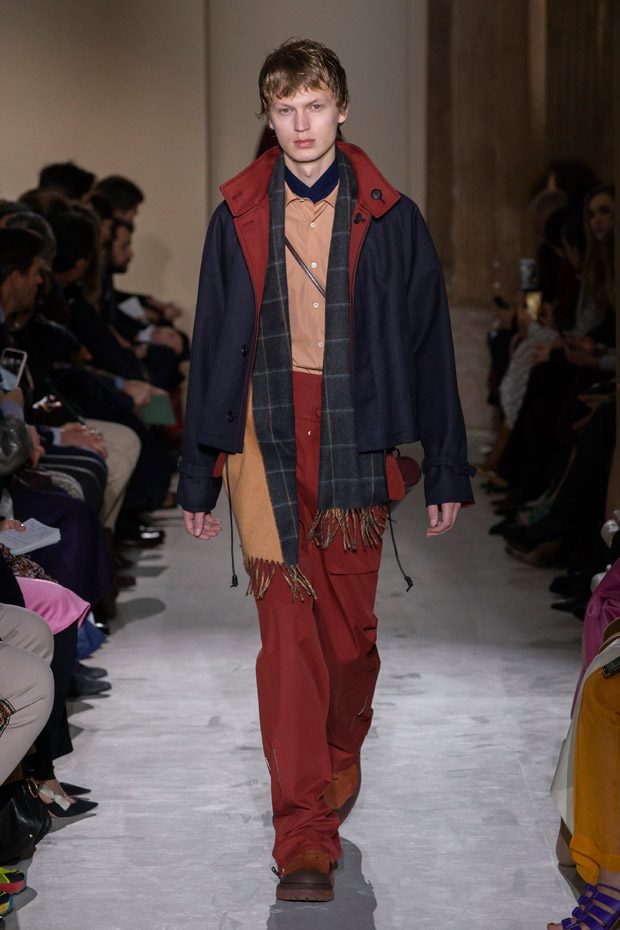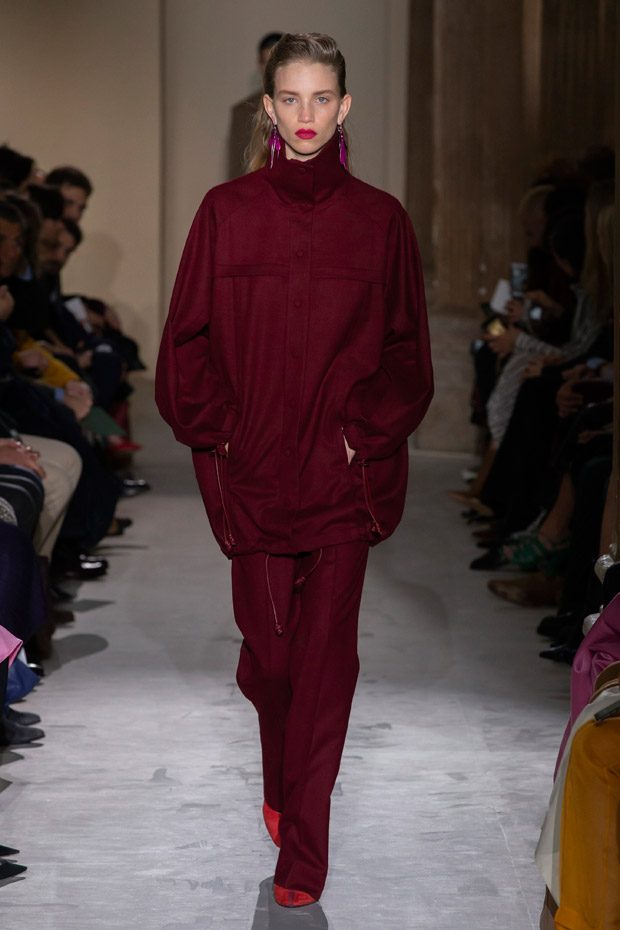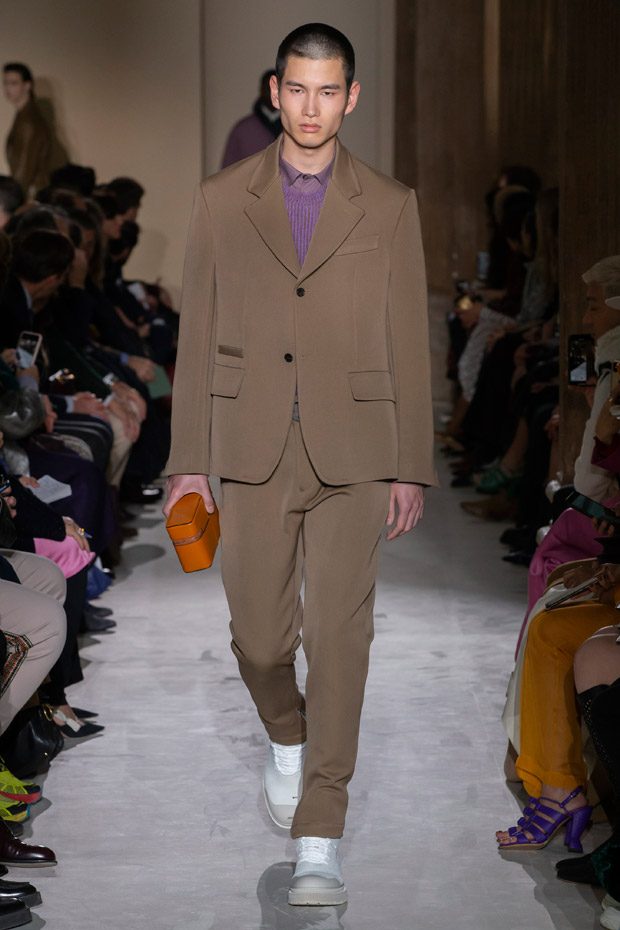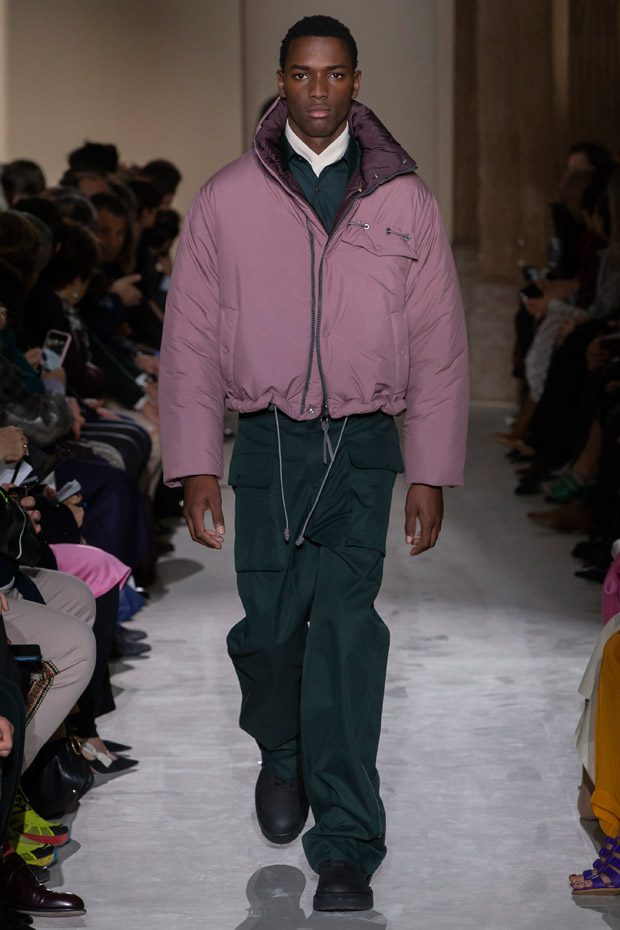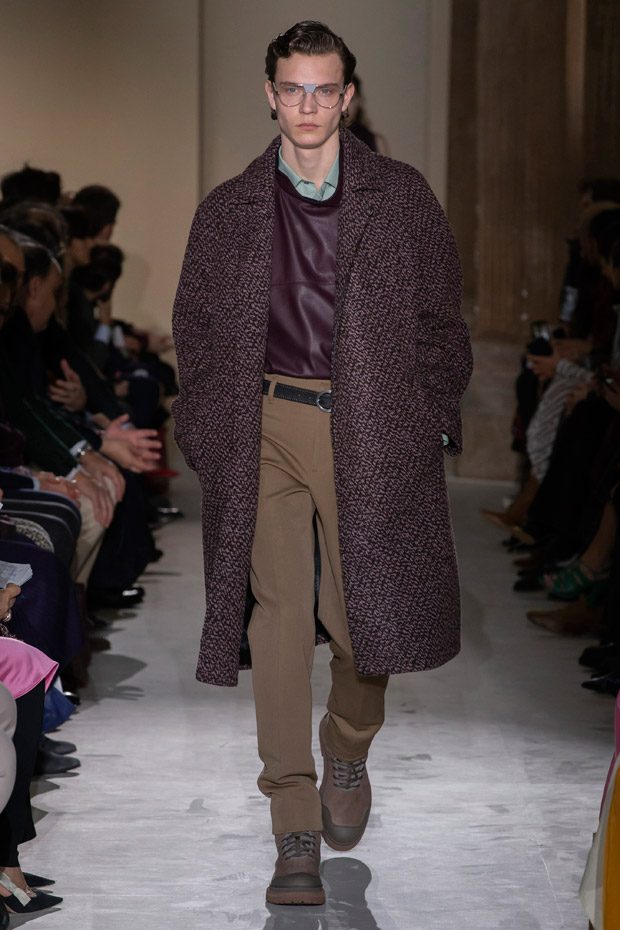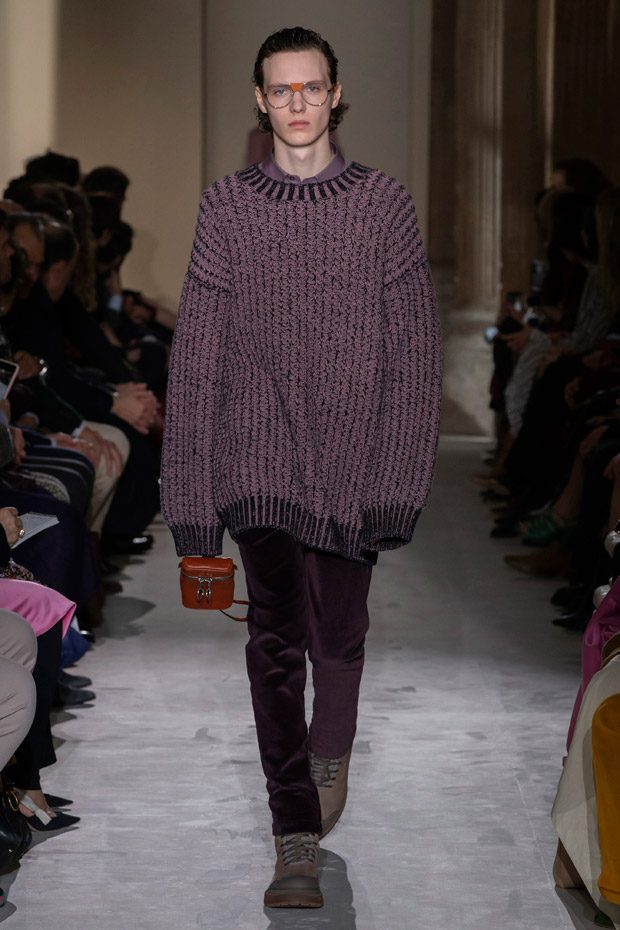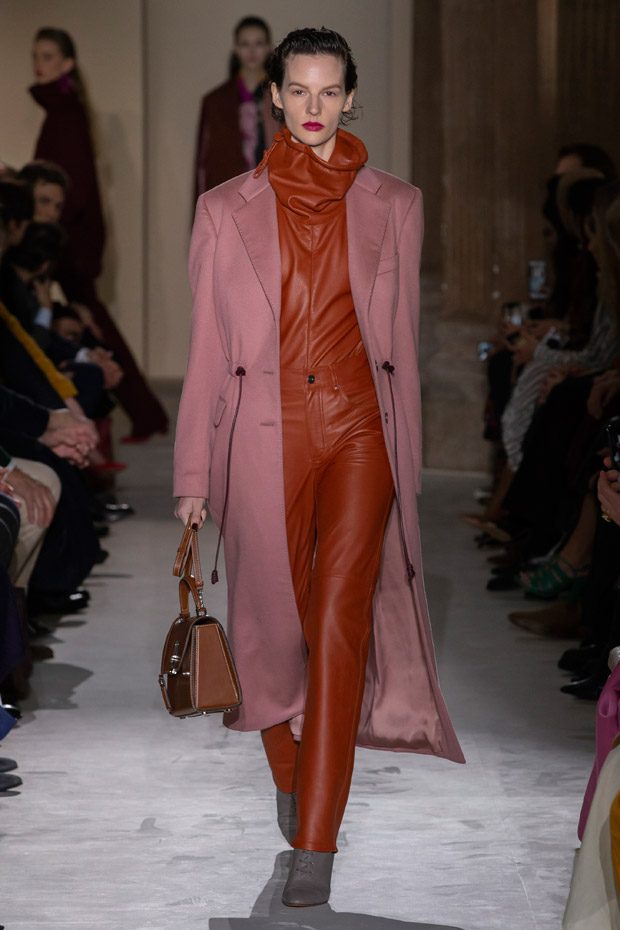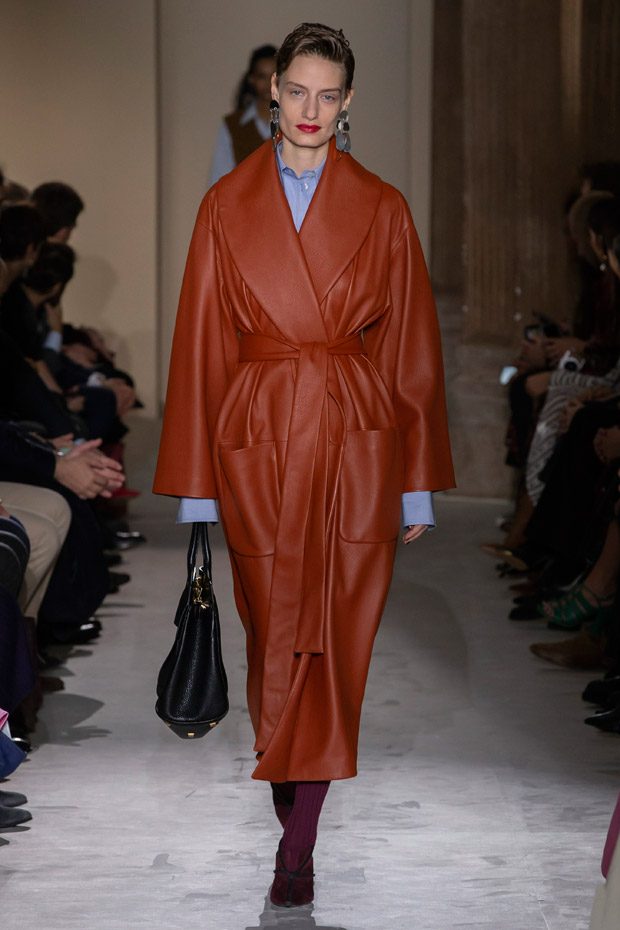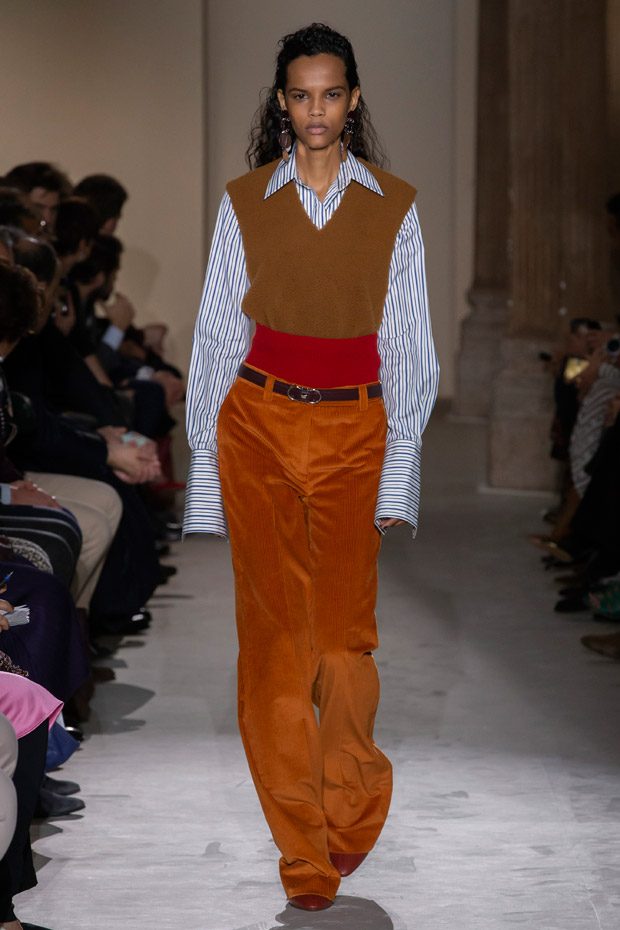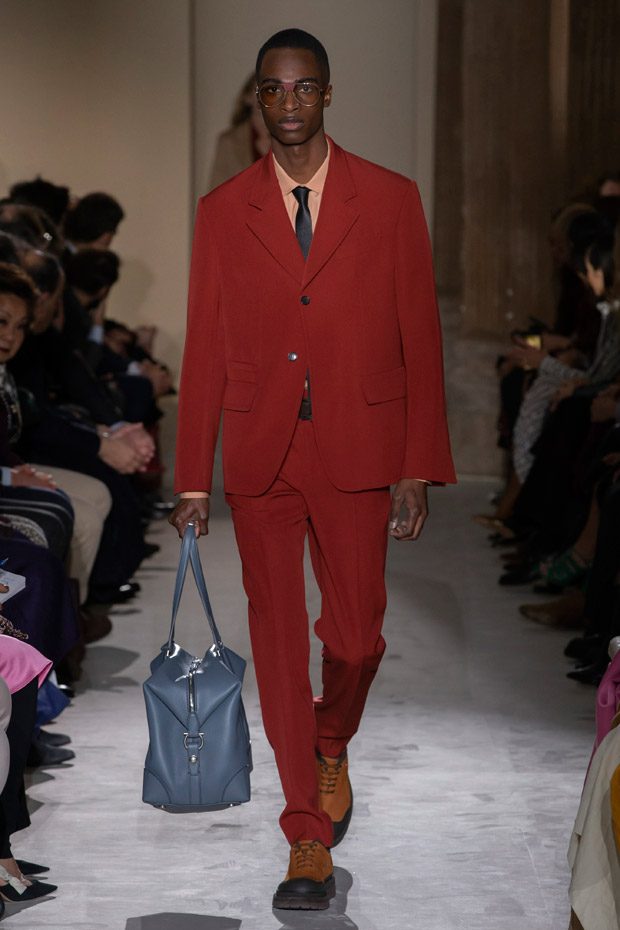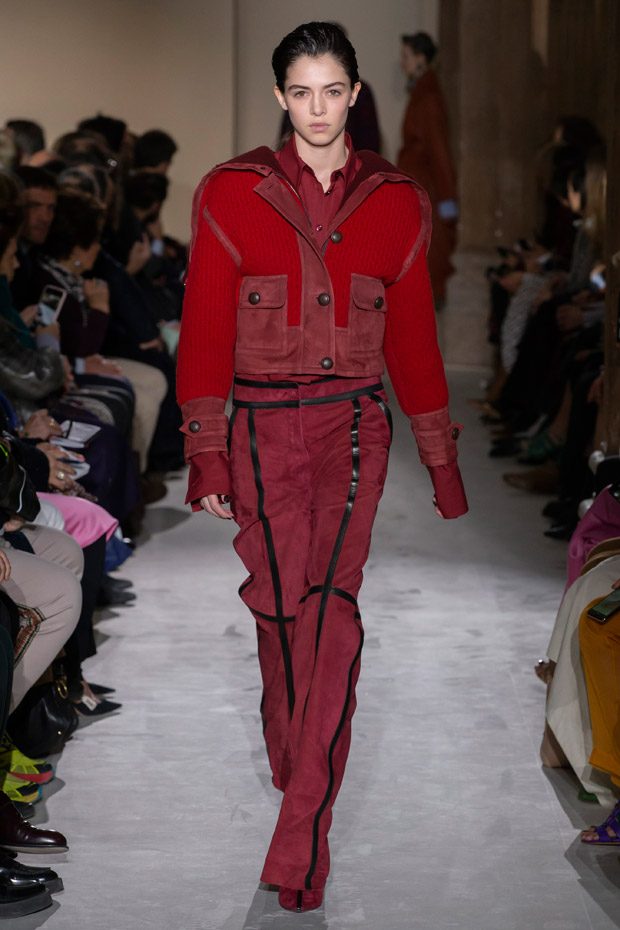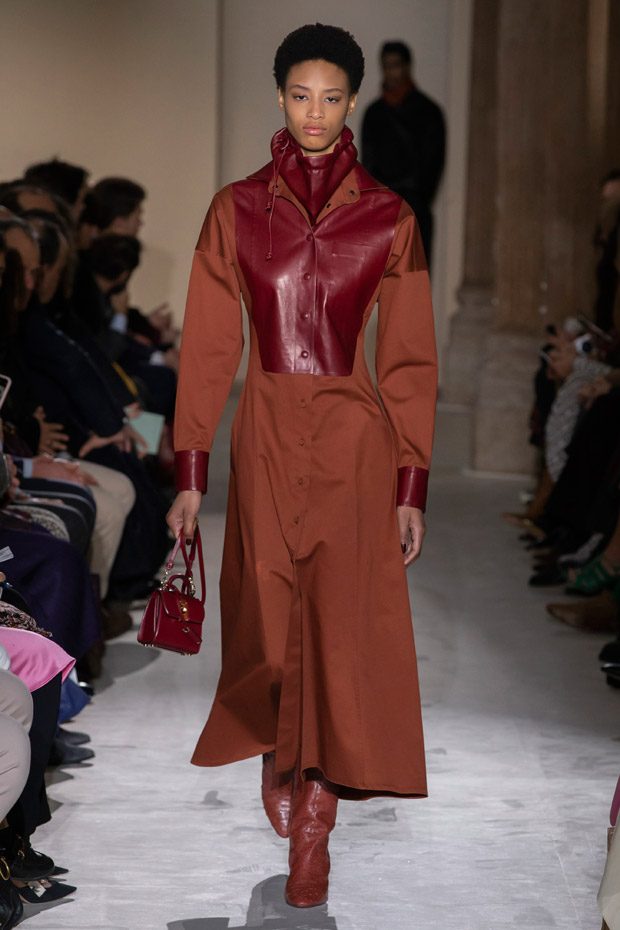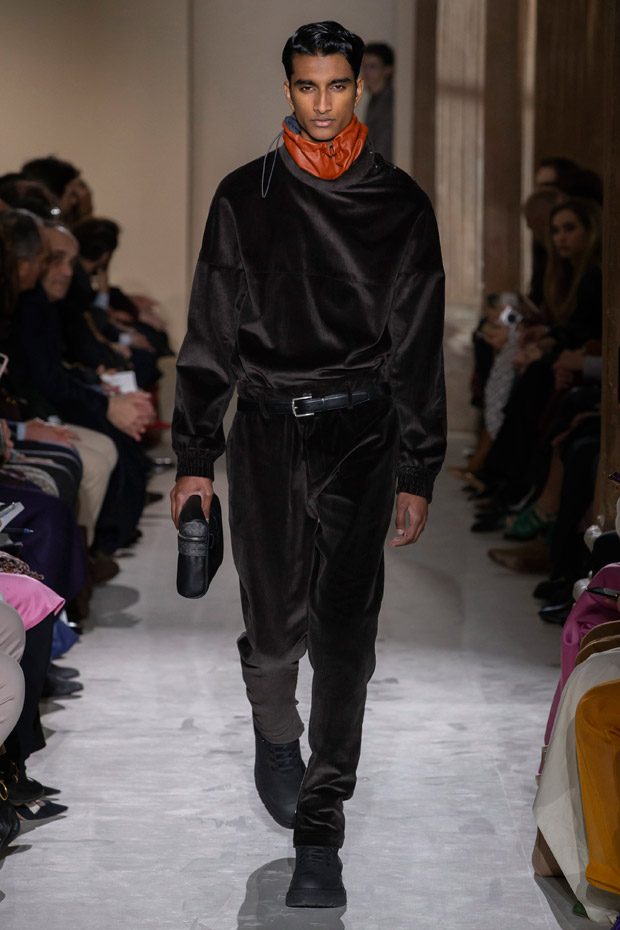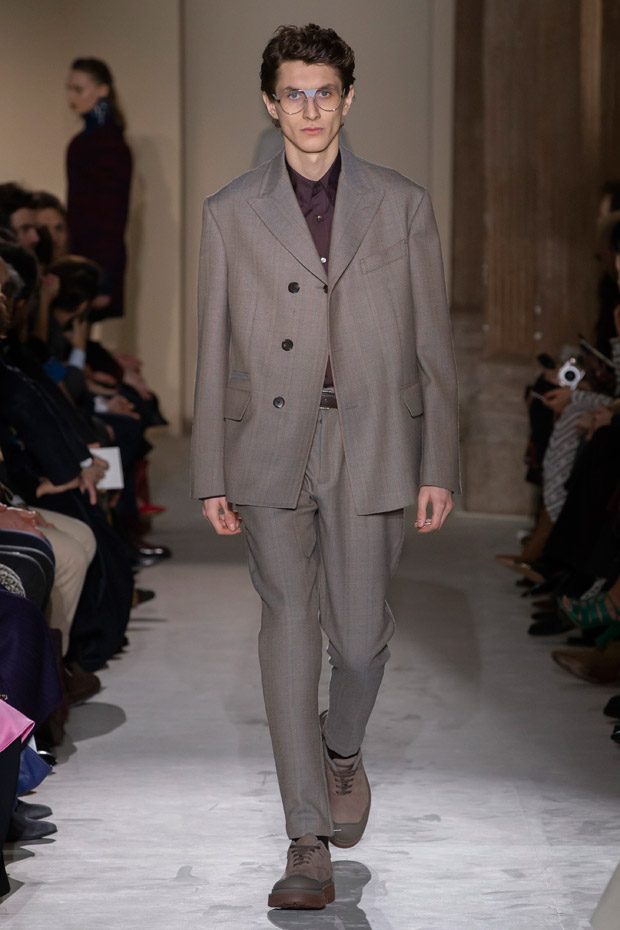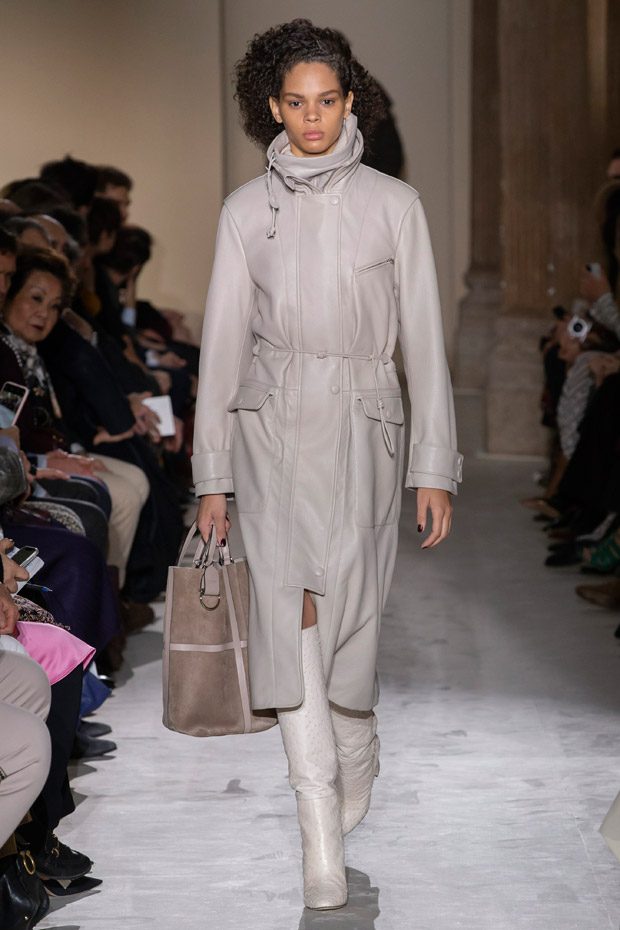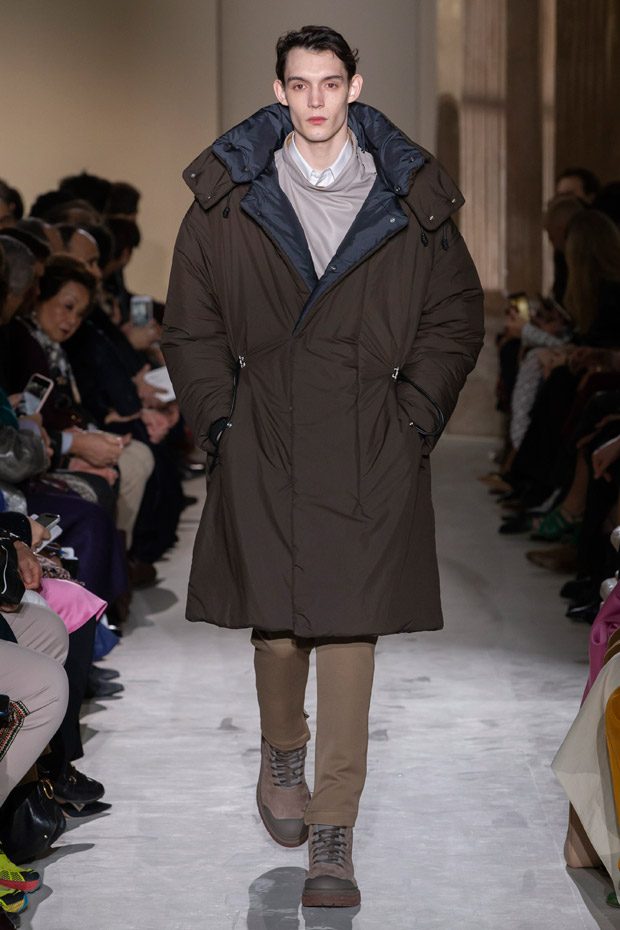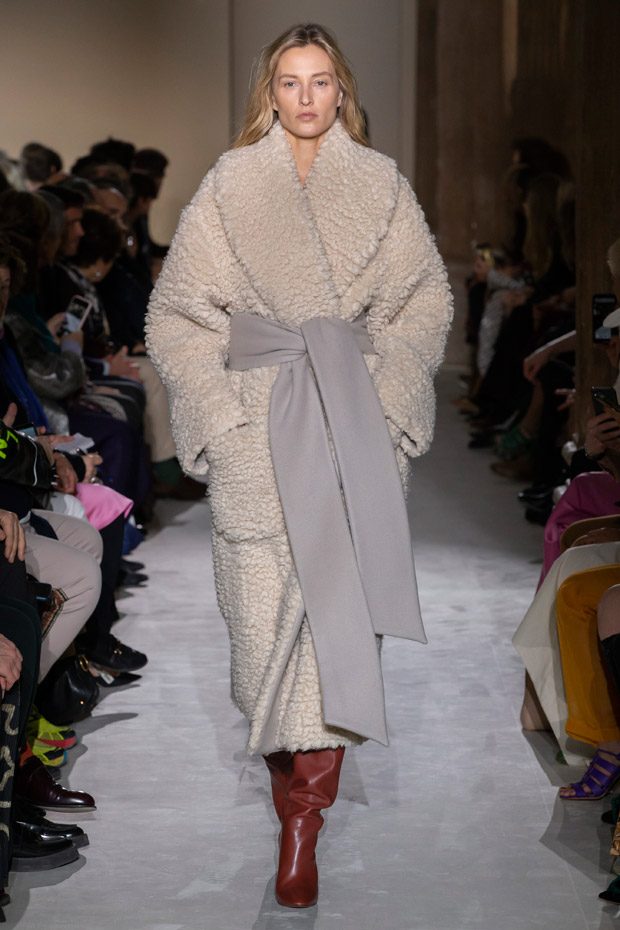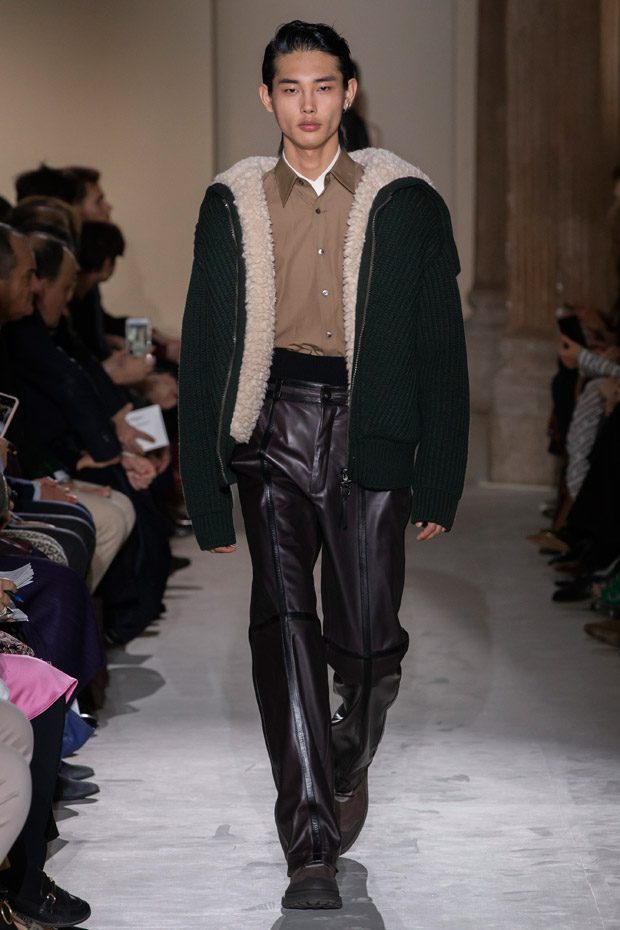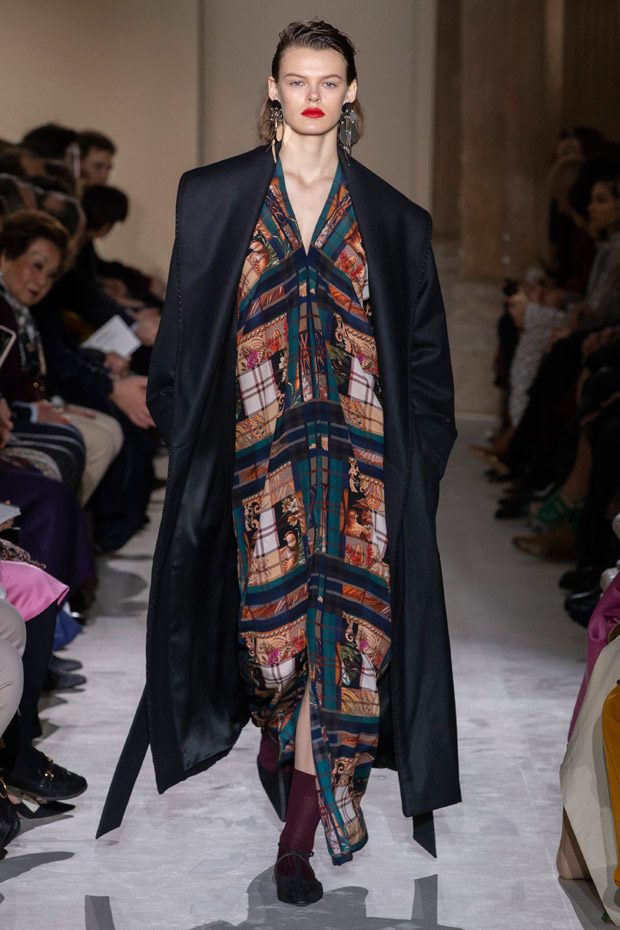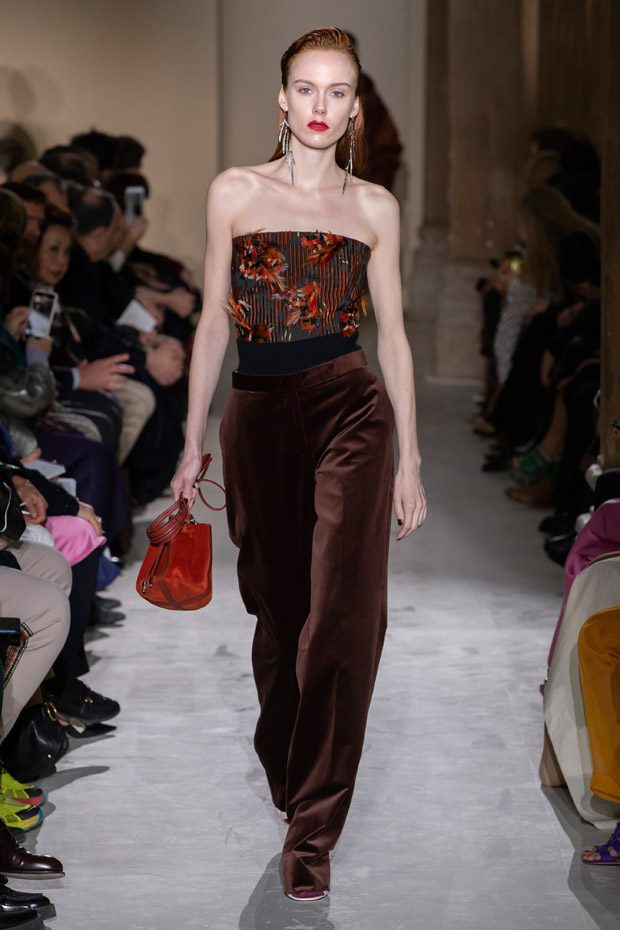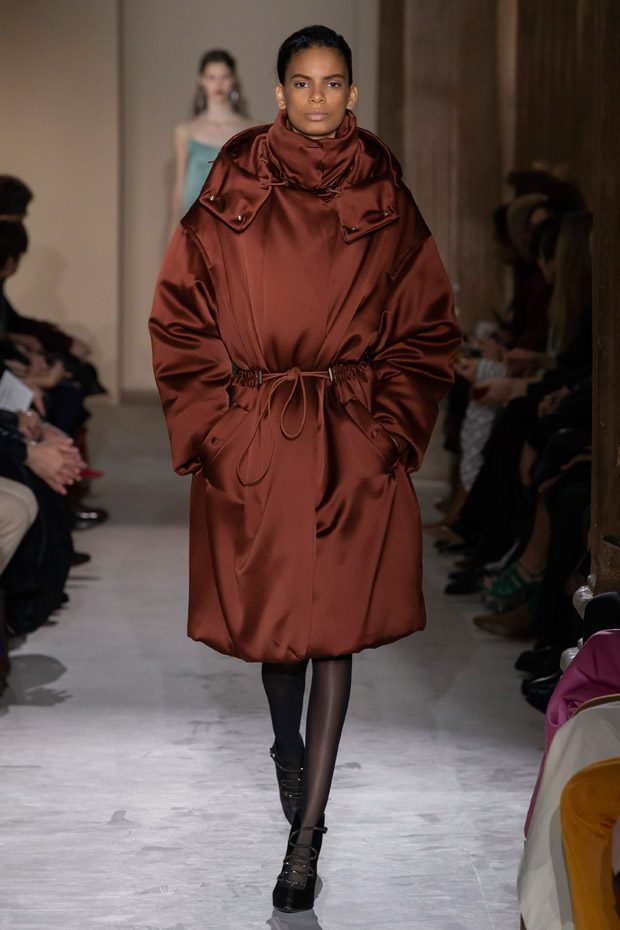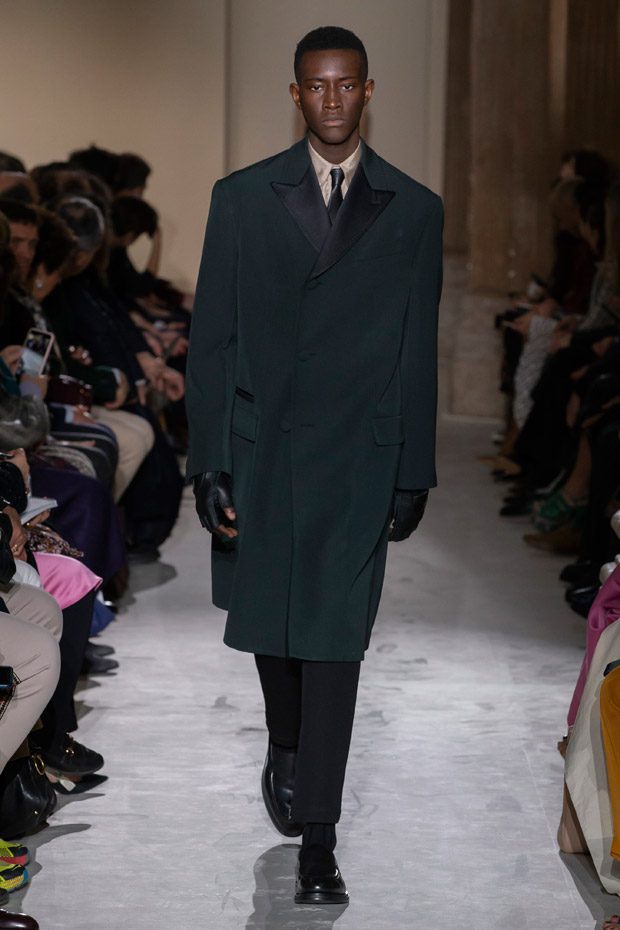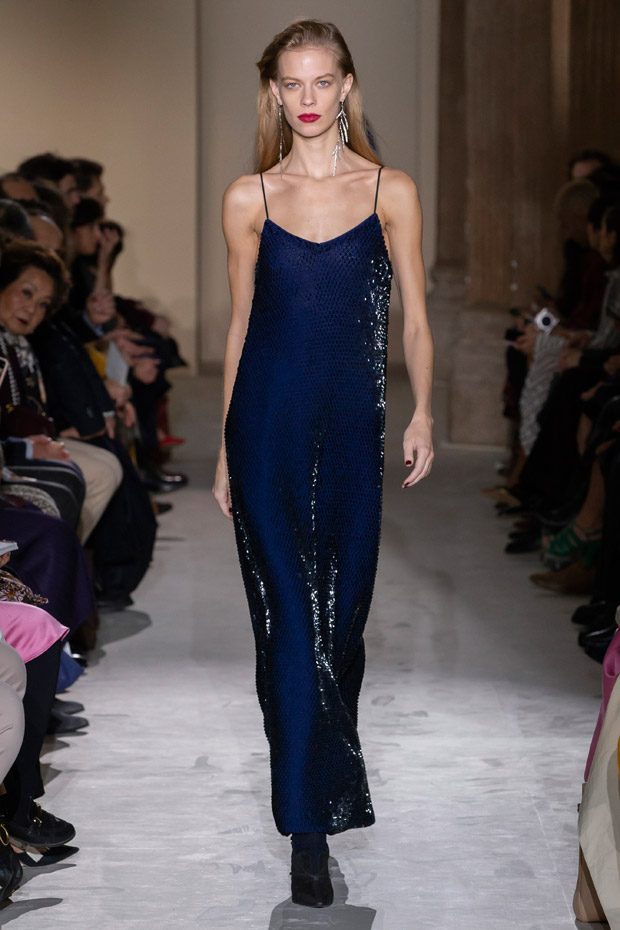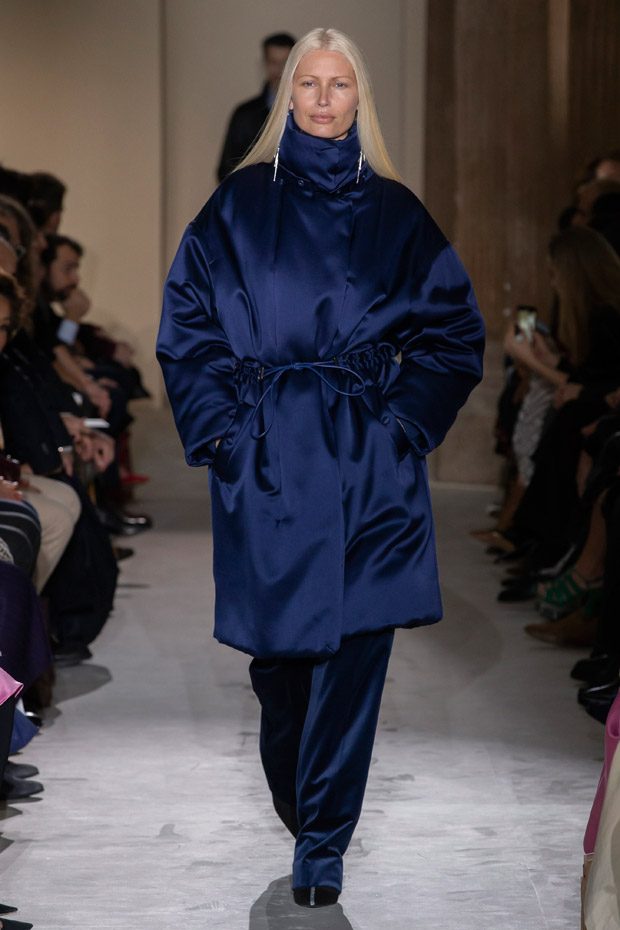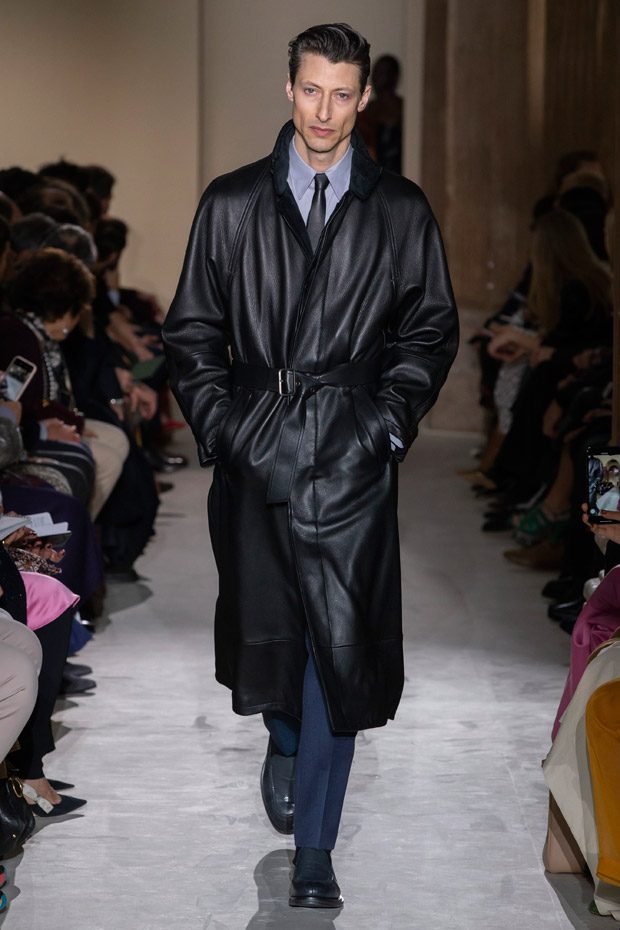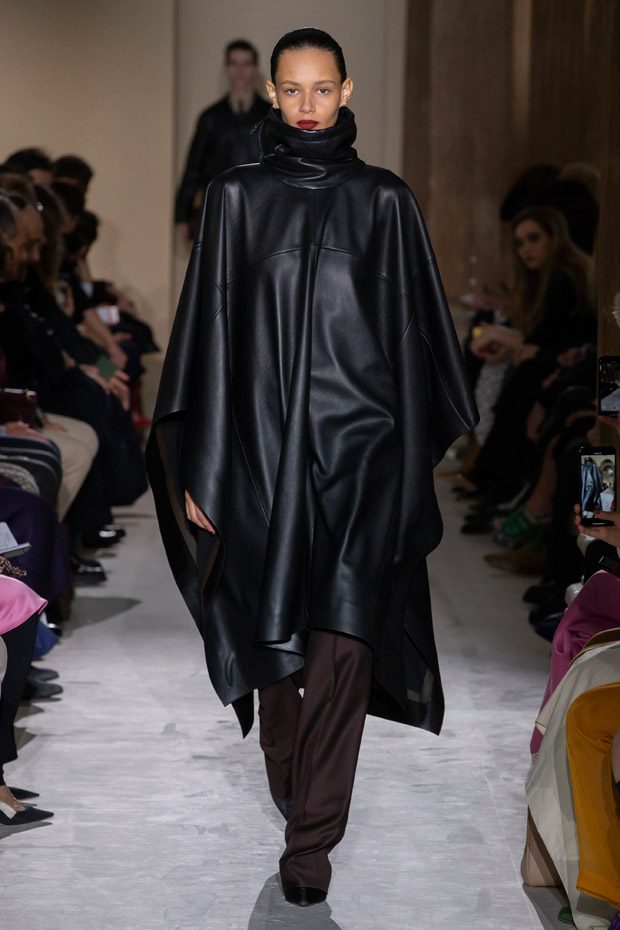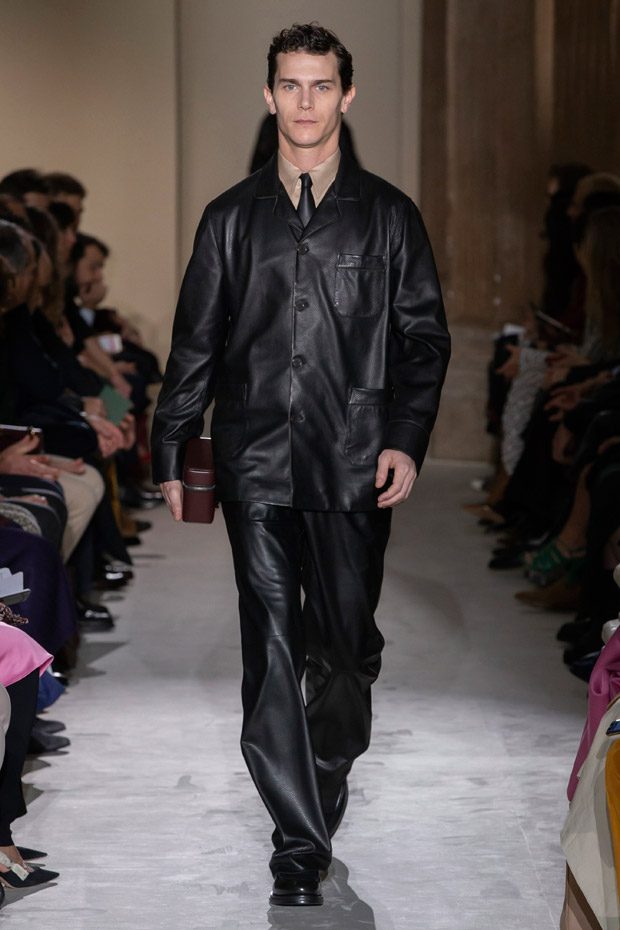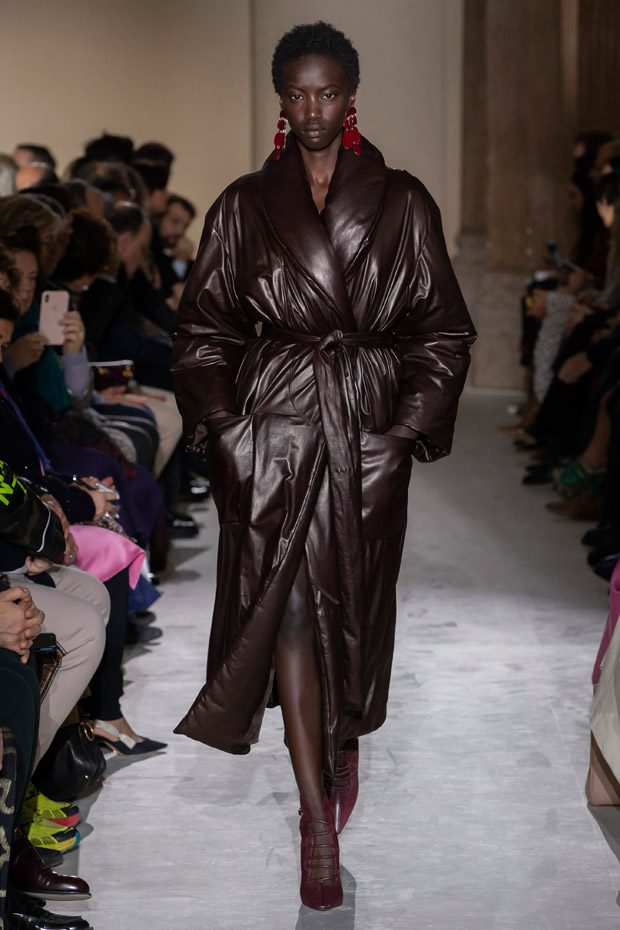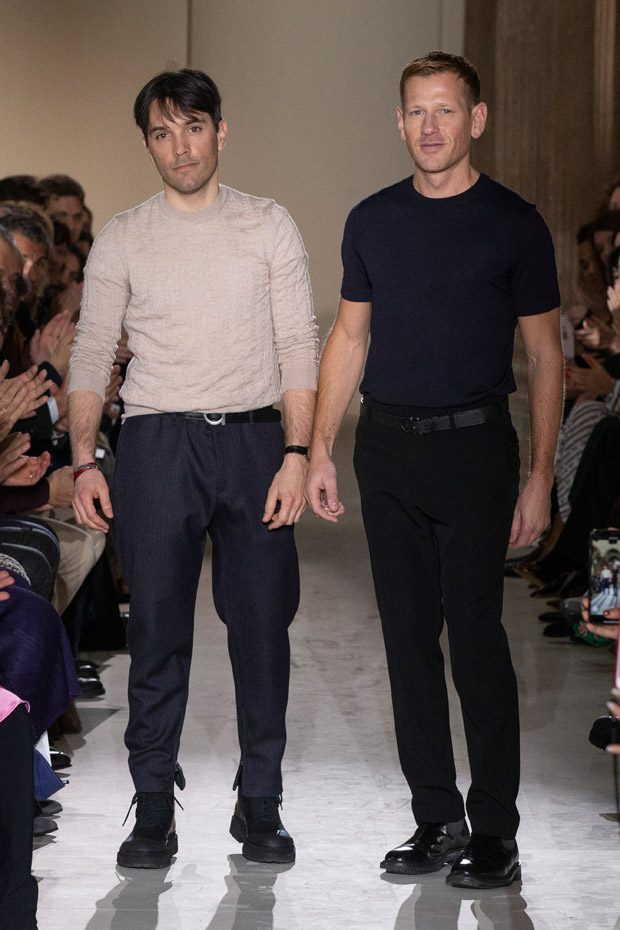 We love hearing from you, connect with us on Twitter, Instagram and Facebook.