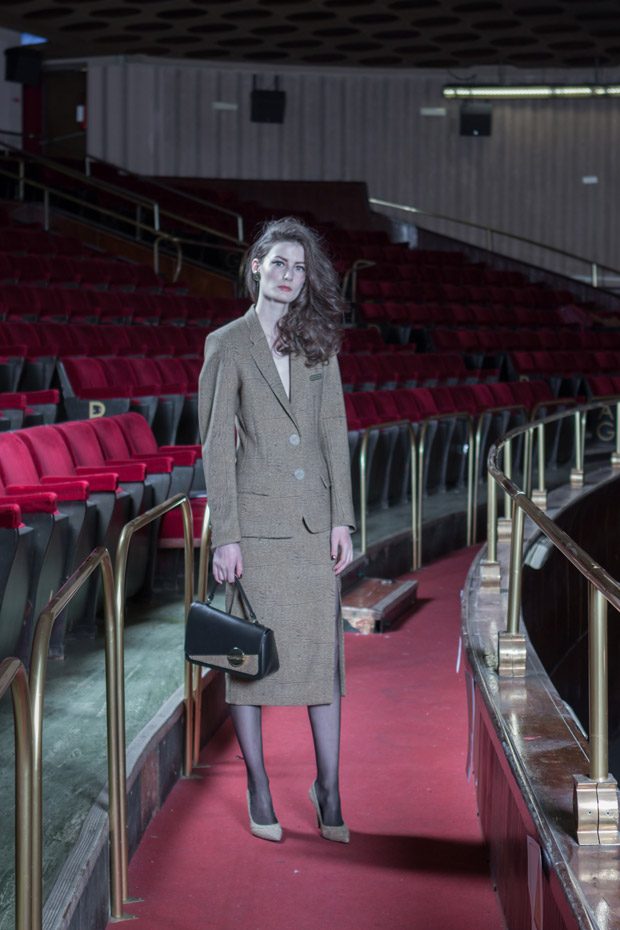 Discover 1910 Borbonese's Fall Winter 2019.20 Collection, that pays tribute to the Eighties in a fresh and digital way, presented on Saturday February 23rd, during the recently finished Milan Fashion Week.
"A theater right in the heart of the Quadrilatero, built at a time when Italy was booming, social life was thriving and fashion was flourishing. Guests are greeted by a composition of strelitzias; following the red carpet up the stairs, a giant symbol materializes. It is the portal to a modern Arcadia: the utopic environment for 1910 Borbonese to unfold.
1910 is a parallel dimension to Borbonese. It is a new beginning with the limited-edition, total look collection devised by Dorian Tarantini and Matteo Mena for the historic Italian house, founded in 1910 and catering the upper echelons of society with its accessories, renowned for the signature OP pattern. With their subcultural sensibility drenched with an enduring fascination for the Eighties heyday of Italian pomp and circumstances – an Arcadia as stated clearly in bold type on clothing – Dorian Tarantini and Matteo Mena interpret the Borbonese code their own way: keeping the legacy, the OP motif, the leather and lusciousness, but also, metaphorically speaking, the curves and the angles, adding a spin, insouciantly playing with notions of good and bad taste, turning sumptuously-dressed, theater-going sciure into the epitome of edge.
The 1910 Borbonese woman appears on massive wedges or spiky stiletto mules. She stands tall and elegant on a pedestal, towering and fierce in her stockinged thighs, decked in dramatic coats, strong-shouldered suits, body-con bodysuits, bombers, parkas, long skirts, miniskirts, slip dresses. She has a fondness for suede and leather, indulges in velour and is tempted by denim. Her long skirts cling to her curves and the lapels of her blazers are assertive. The buttons, of course, are blown-up to eye-popping proportions. Spinning wide-ranging references, this statement debut collection includes also giant puffer jackets and zippered sportswear, bold slogans, all-over prints of bucolic landscapes and photo prints from the Borbonese archive. Black, white, natural OP and red are the colors."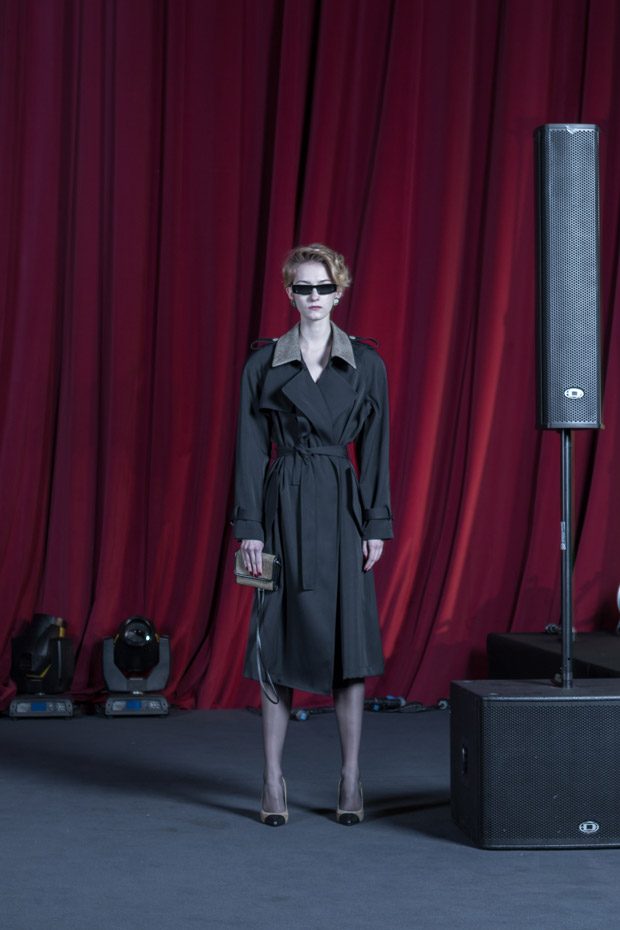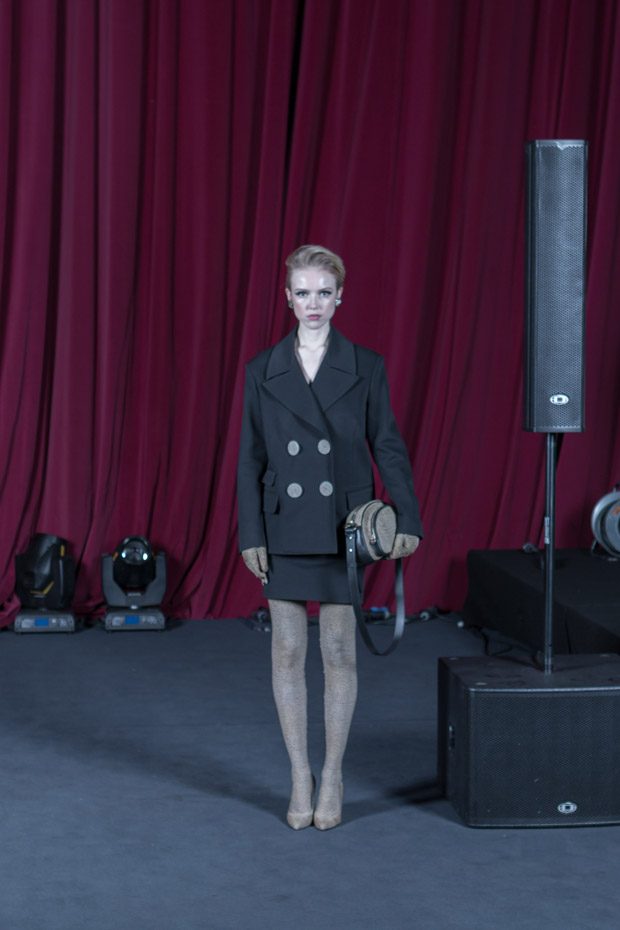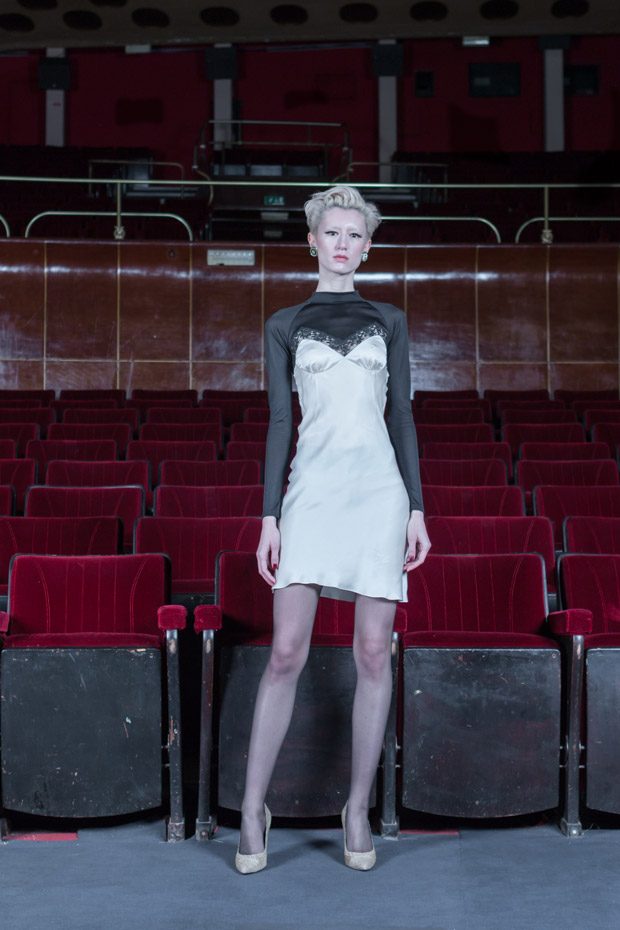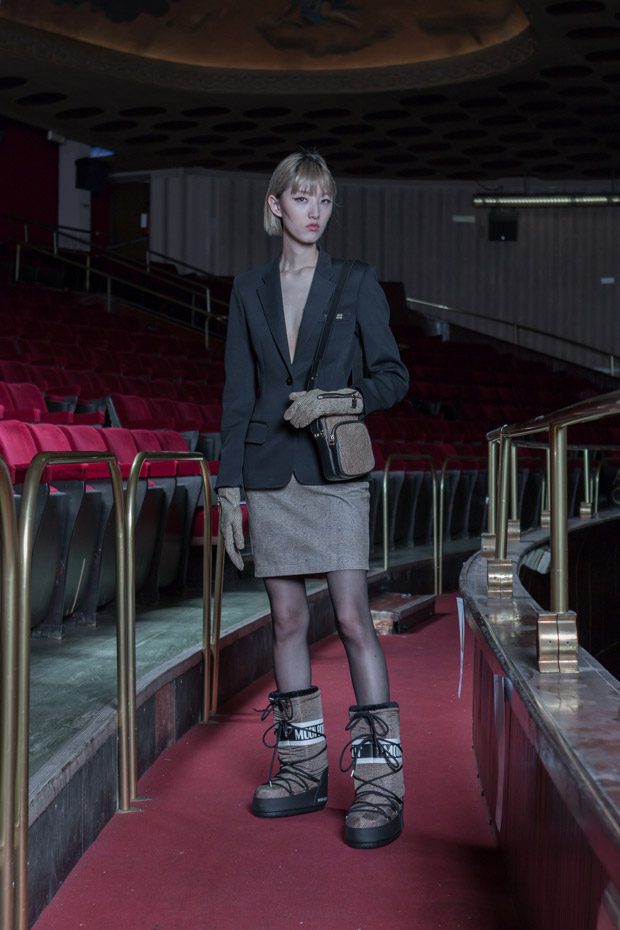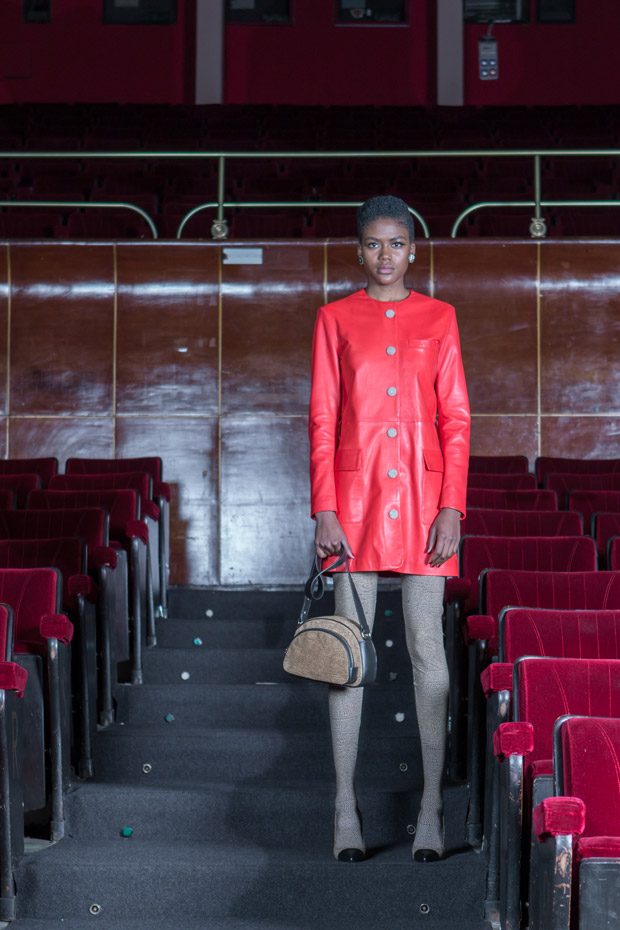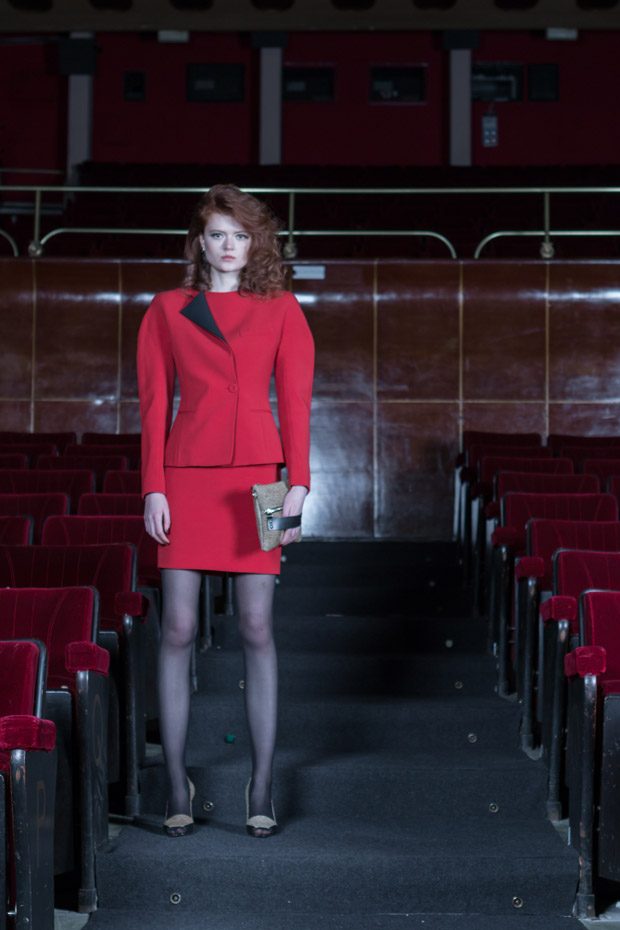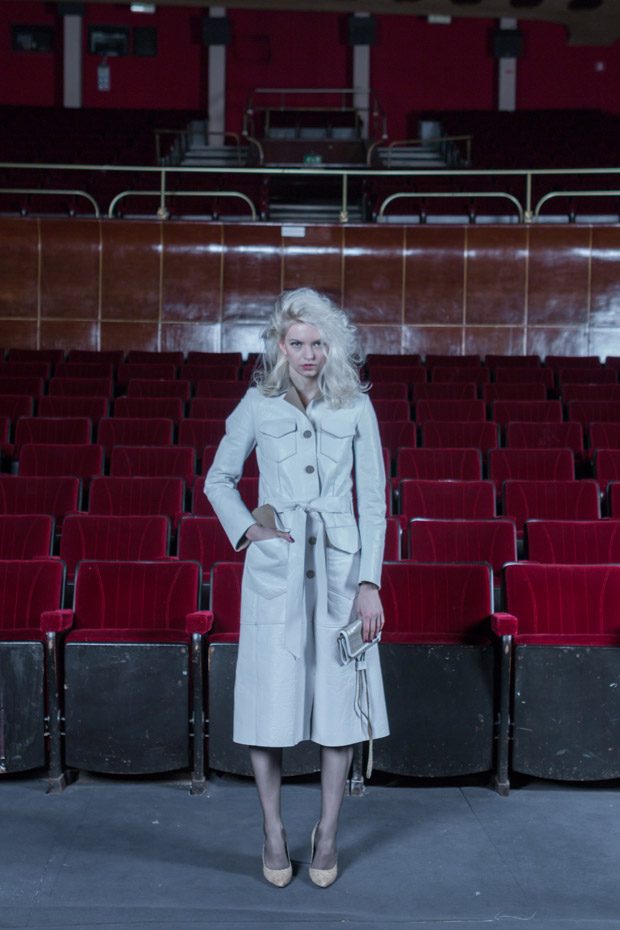 Images Courtesy of © 1910 Borbonese