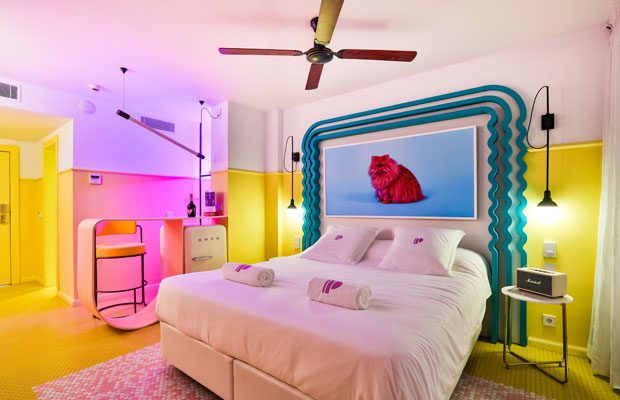 Are you looking for an exciting European getaway with a touch of luxury this summer? Perhaps you're considering an experiential stay, something that's a little bit different to your standard hotel. Then look no further than these five exquisite hotels…
Read more after the jump: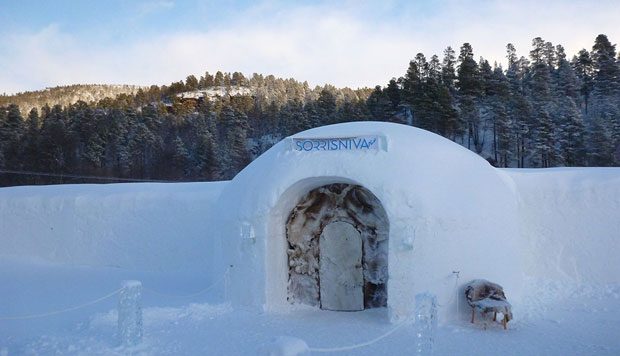 sorrisniva.no
Sorrisniva Igloo Hotel, Norway
Have you ever fancied staying in an igloo? Well, here's your chance. This unusual hotel is the world's northernmost ice hotel. Built from the ground every year, the igloo takes on a new theme each and every time. You can gaze in amazement at a series of impressive ice sculptures, stop for a drink in the super cool (pun intended) ice bar, and cosy up in your sleeping bag at night time. It really is a trip with a difference and the perfect destination for enthusiastic adventure seekers. You can enjoy a range of nearby activities including a snowmobile safari, ice fishing in the Arctic and an excursion to see the Northern lights – just remember to pack your thermals.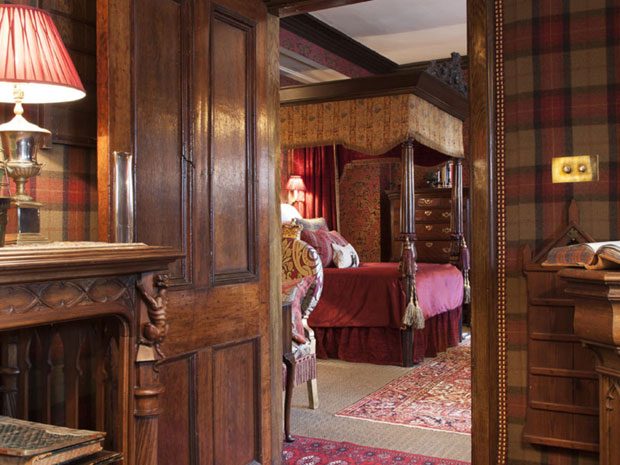 www.thewitchery.com
The Witchery by the Castle, Edinburgh
Edinburgh is a city bursting with character, and should definitely be on your travel bucket list. The Witchery by the Castle is actually a popular restaurant but also offers a collection of rather interesting rooms. The interior is what can only be described as 'theatrical gothic' think antiques, jewel-coloured velvet, silks, and an array of different objects such as military uniforms and jewellery. It's lavish, it's romantic and it's certainly unusual. Whilst you're in Edinburgh be sure to head by the dungeons for a frighteningly fun experience, the National Museum of Scotland to learn more about the history of the city and sign up for a spooky ghost tour too. Take a look at some of the more luxurious hotels in Edinburgh for your next visit – you'll definitely be returning!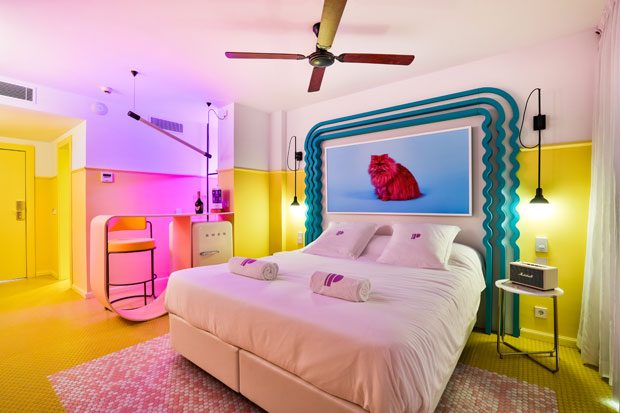 paradisoibiza.com
Hotel Paradiso, Ibiza
If you're looking for a vibrant, real-life version of Barbie's house then you're in luck. Hotel Paradiso opened its doors in summer 2018 and has since rocketed to Instagram fame thanks to its art-deco, pink interiors. Expect to find groups of influencers getting their best selfie by the pool. You might be mistaken for thinking this hotel is somewhere in the middle of Miami, but it's actually situated next to Ibiza's main party strip San Antonio. Ibiza knows how to party, but there's so much more to this beautiful island than fish bowls and David Guetta. Head to Santa Eulalia for a stroll along the beach and relaxing lunch or visit the hippy market for handmade clothing, homeware and jewellery.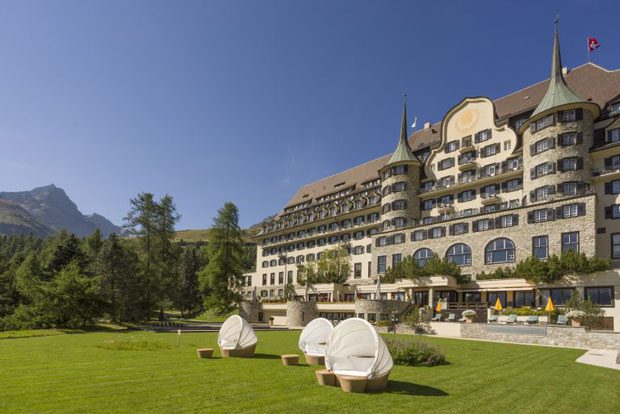 https://suvrettahouse.ch
Suvretta House, Switzerland
The St Moritz region is a popular holiday destination and home to many beautiful hotels including the fabulous Suvretta House. This charming, traditional hotel was built in 1911 by Swiss hotel pioneer, Anton Bon and is still in fact owned by the Candrian-Bon family. You can enjoy a luxurious spa centre, a 25-metre swimming pool, banqueting hall and sports facilities. Whether you're there to ski or to enjoy the breath-taking views of the Upper Engadin mountains with a cup of hot chocolate from the safety of the hotel restaurant, you're sure to have an absolute blast.
lindosblu.gr
Lindos Blu, Greece
Say hello to pure luxury at the Lindos Blu resort on the stunning island of Rhodes. This five-star hotel has everything you need for a relaxing beach holiday. The cliff-top setting is simply breath-taking, and you can enjoy the evening's sunset from one of the hotel's two infinity pools. For dining, there's an abundance of fantastic locally owned restaurants nearby, or you can enjoy fresh seafood with a side of ocean views from the hotel's main restaurant. The cobbled streets of Lindos are just a five-minute drive away, making this the perfect hotel for rest and play.
Which one of these European hotels are you considering booking a stay in?