The Paris based designer LINDA PINTO who is the sister of the late renowned designer Alberto Pinto is also the chairman of the legendary Parisian firm Alberto Pinto Interior Design. The pinto name is a name recognizable around the design scene, well known for it's luxurious style, with regal sentiments masterfully incorporated into the tendencies of contemporary designs. The work of Alberto Pinto Interior Design studio is in high demand among European aristocrats as well as the Middle Eastern monarch dynasties.
Linda Pinto and her design studio have worked on numerous luxurious apartments but also on decorating unparalleled yachts and even massive jets such as luxurious apartment on board of a Boeing 747! The Alberton Pinto Interior Design studio has signed the interior of 10 yachts making the top 100 most luxurious yachts on the globe.
Read more the interview after the jump:
Home Accessories line recently showcased at the PAD Furniture Fair is another project under the helm of Linda Pinto and her interior design studio. The furniture line brings on the sentiment of Mediterranean scenery taking on the nuances of pure white and deep blue.
Linda Pinto sits down with our editor KATARINA DJORIC in Paris to talk about her background in interior design, but also the ever inspiring memory of Linda's brother Alberto and the philosophy behind her design process.
What is your background in interior design?
As the younger sister of Alberto Pinto I must say my training was quite good. I joined my brother in Paris when I was only 17 years old to finish my studies. Then I started very quickly to work with him first as his assistant, then as a project manager and then as his right hand, co-handling more the management and the financial aspect of the agency. During the past 45 years I have been deeply immersed in interior design, it is what Alberto and I always talked, thought, and dreamed about together.
What originally made you want to go into interior design?
Of course my brother, our mutual interest in our surroundings and our lifestyles. I have been fortunate enough to travel around the world and have been the guest in some of the most fabulous homes. Seeing such magnificent residences immediately gave me an appreciation for interior design.
Who do you look up to as a role model or an inspirational person in the design world?
Alberto will forever be my role model and my inspiration. He simply was a genius and I learned so much from him. Even though he passed away in 2012 he is with me all the time, everywhere I go and in whatever I do.
How would you describe your work? What is your design philosophy?
My work is dictated by eclecticism, quality, comfort and most importantly my client's satisfaction. My design philosophy is to create décors that not only correspond to my client's high expectations, but to be able to offer them something they have never even dreamed of.
What is for you the perfect interior?
The perfect interior is when you have the feeling all is in its right place… including yourself. Then you know you have succeeded in creating a beautiful atmosphere.
What is your ultimate goal when it comes to your work? What do you want to be remembered for?
Again the satisfaction of my clients' dream is the ultimate goal especially when I see a big smile across their faces when they see the outcome of their interior design for the first time. Achieving timeless decors which will outlast any fashion.
How does the path from an idea to a final project look like for you?
The brief of the client is essential to the style. A strong idea "makes the room" and all the details follow. Of course this may sound easy, but there is a lot of work involved from an idea to a final project.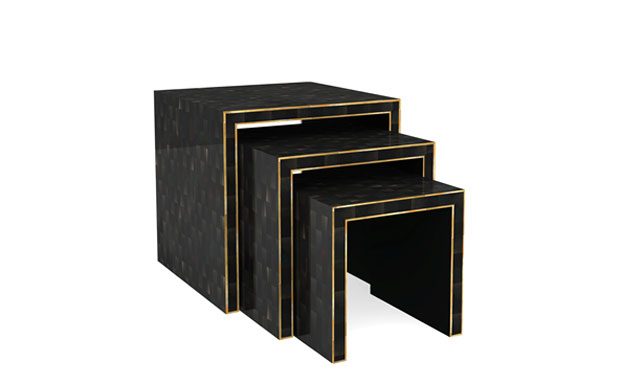 Which project has given you the most satisfaction thus far?
All of them. Each project has its own story and leads to a beautiful relationship with the client.
What projects are you currently working on and could you give us a sneak preview of your upcoming projects?
We are now working on a residential project – a ground-up condominium – in New York City at 27 East 29th Street. We have worked on many private residences in New York City and throughout the United States, however, this is the first time we designed the full façade and the interiors of a building. As an international interior designer, working in cities all over the world, nothing surprised us here in New York. Still, working in New York City is always exciting! There is a special energy in the city that never sleeps.
Outside of design what are you currently interested in and how is it feeding into your designs?
I love to travel and it is a great source of inspiration for me. Sometimes while travelling I might notice an architectural detail, a mix of colors, a unique texture which I then reinterpret into an interior design.

What do you think is the role of the designer in today's society?
As always Designers have an essential role in our daily way of life. When beauty meets utility.
What advice would you give to young interior designers?
I would advise young interior designer to always have their eyes wide open, to believe in themselves, and most importantly to listen to their clients.
What is next for you?
The interior design of my own apartment which is in progress.
Discover the Alberto Pinto interior design at albertopinto.com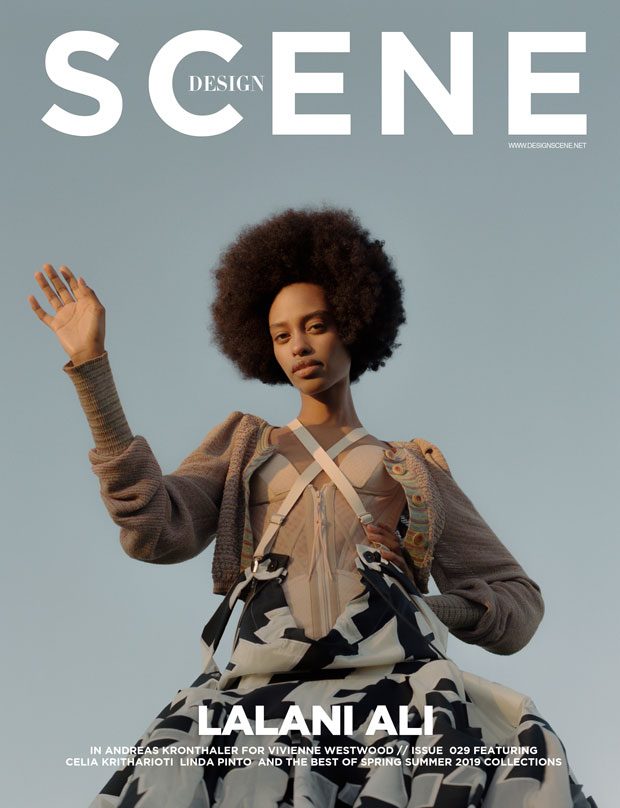 Available now in print & digital.