Italian fashion house Versace presented their Fall Winter 2019.20 Collection, that celebrates brand's iconography, explores Versace's codes through a new lens, and pays tribute to brand's relationship with fashion photography with looks featuring portraits of Donatella Versace by Richard Avedon, on February 22nd, during the recently finished Milan Fashion Week.
"These images are reprised in the Fall-Winter Collection thanks to the support of the Richard Avedon Foundation. The American photographer lensed more than 30 campaigns for Versace over the course of 20 years, beginning with the Spring-Summer 1980 Collection. For the launch of the fragrance Blonde, Avedon created portraits of Donatella Versace in his studio in New York on February 3rd, 1995.
The Blonde campaign, and in particular, the associated fragrance, lent further inspiration to the collection where new prints and embroideries showcase the house's most distinctive perfume bottles. The print innovation continues in brand's colorful trademark style, mixing bold hues with house codes and references to art history. Monuments come to life in vivid tones on the Vittoria print through a bright representation of a statue from London's National Gallery. An explosion of color celebrates the essence of Versace. Barocco-style V's feature on silks, lurex jacquards and on the house's new handbag line, Virtus. Taking its name from the Roman deity, Virtus symbolizes strength, courage, and character. A bold symbol of the brand's aesthetic heritage, the central Barocco V characterizes the bag."
"Bold women feel free to stay away from what is expected. With this collection, I wanted to show that side of a woman that isn't afraid to step outside of her comfort zone because she knows that imperfection is the new perfection." – Donatella Versace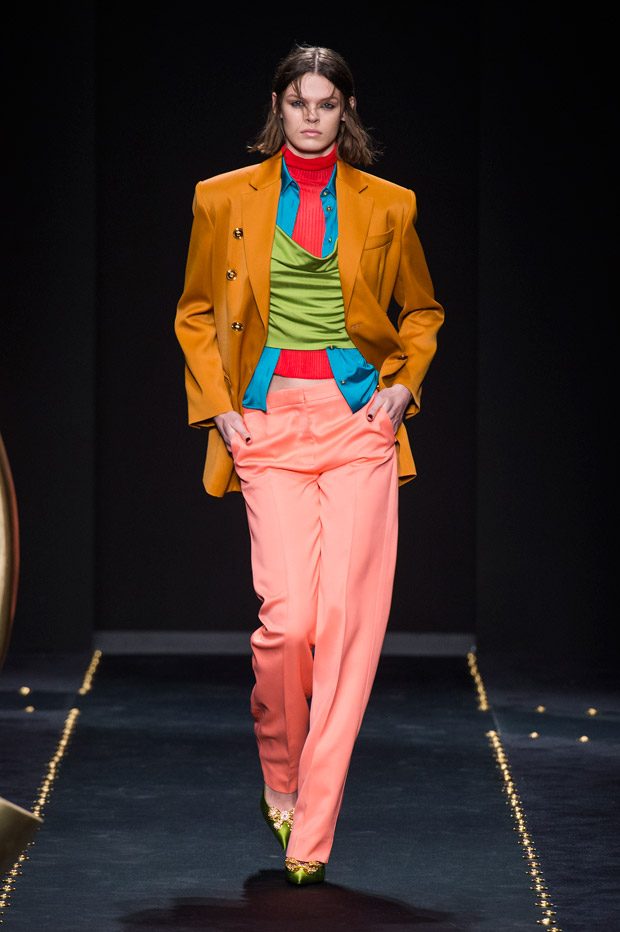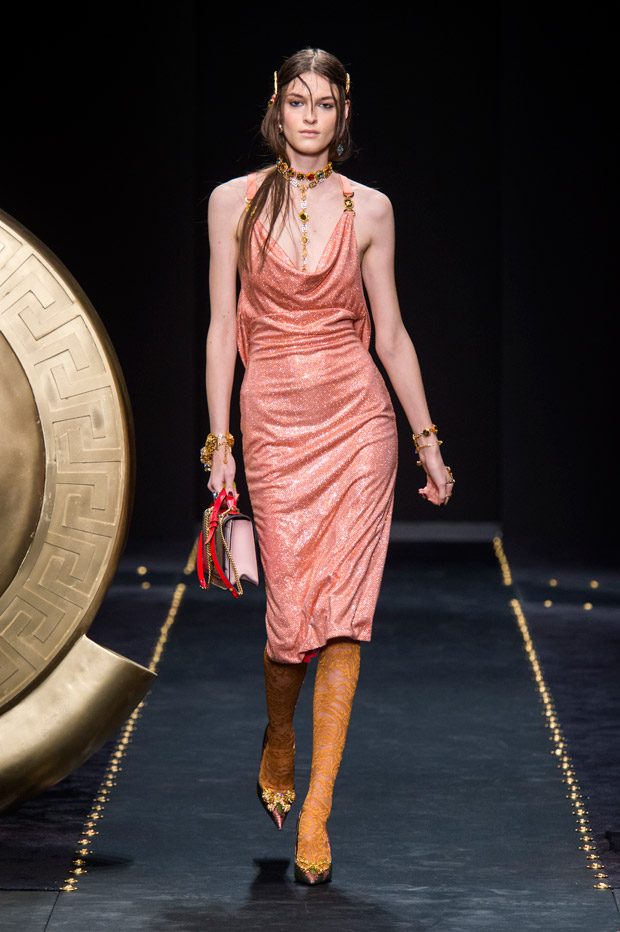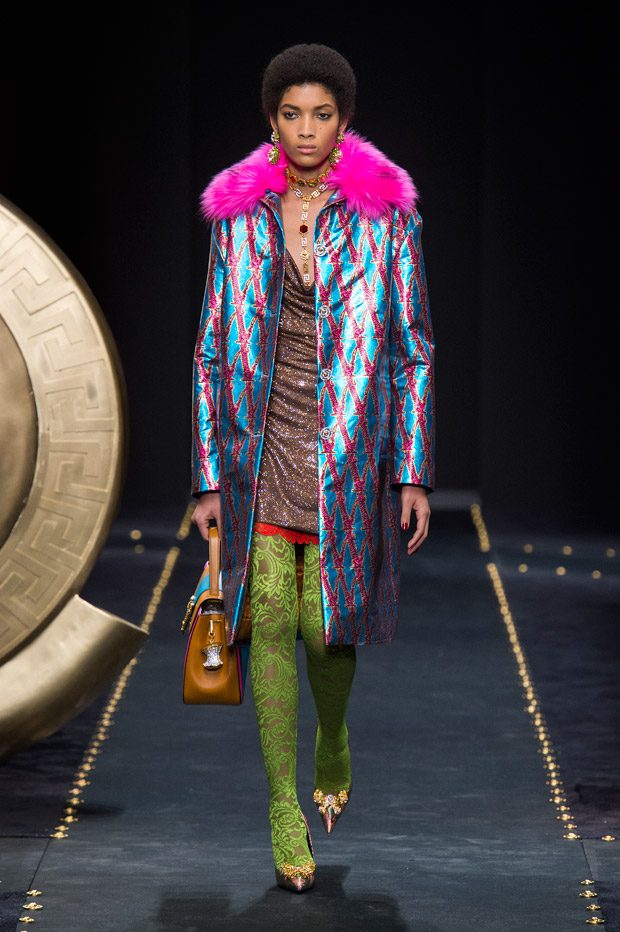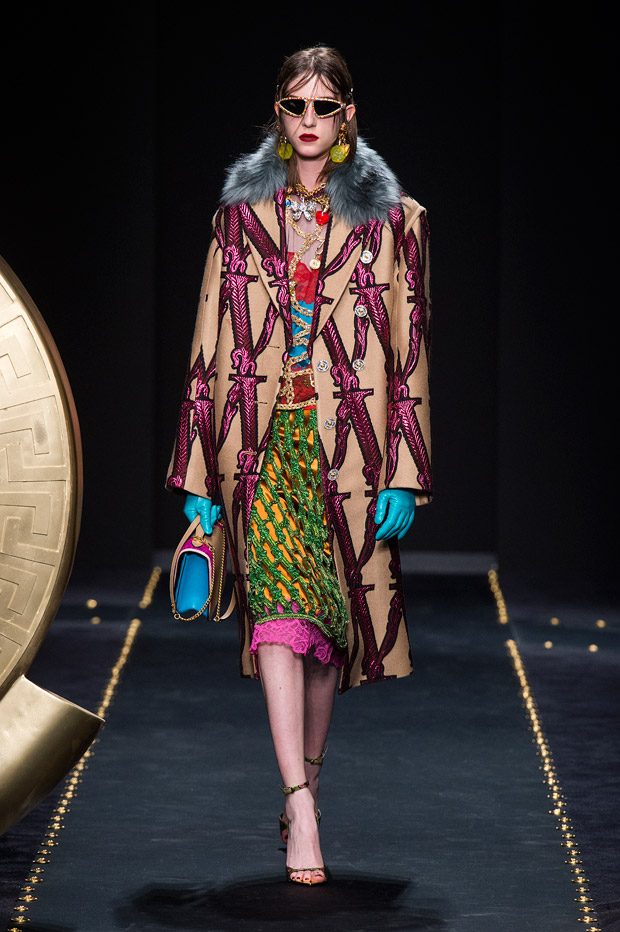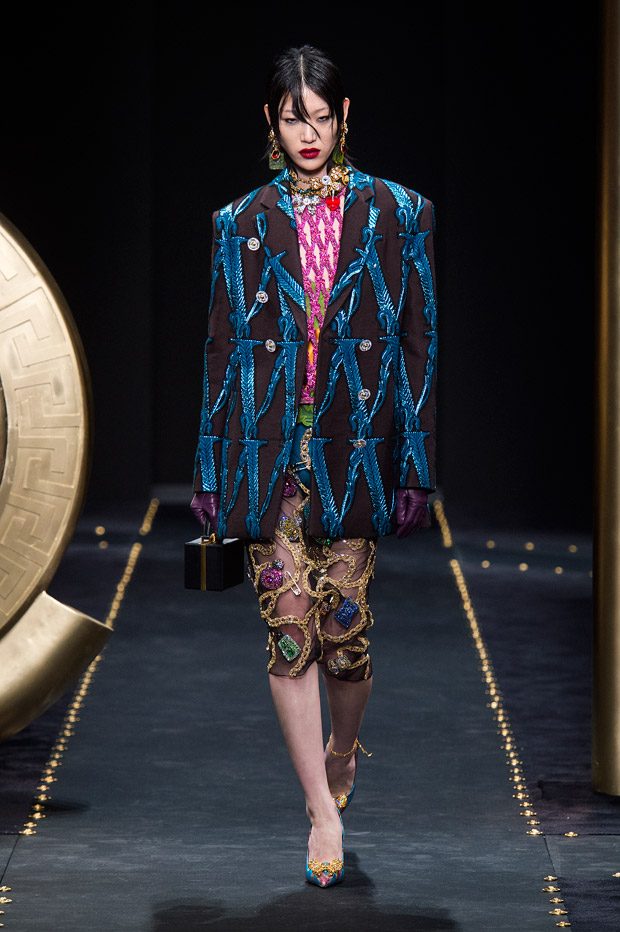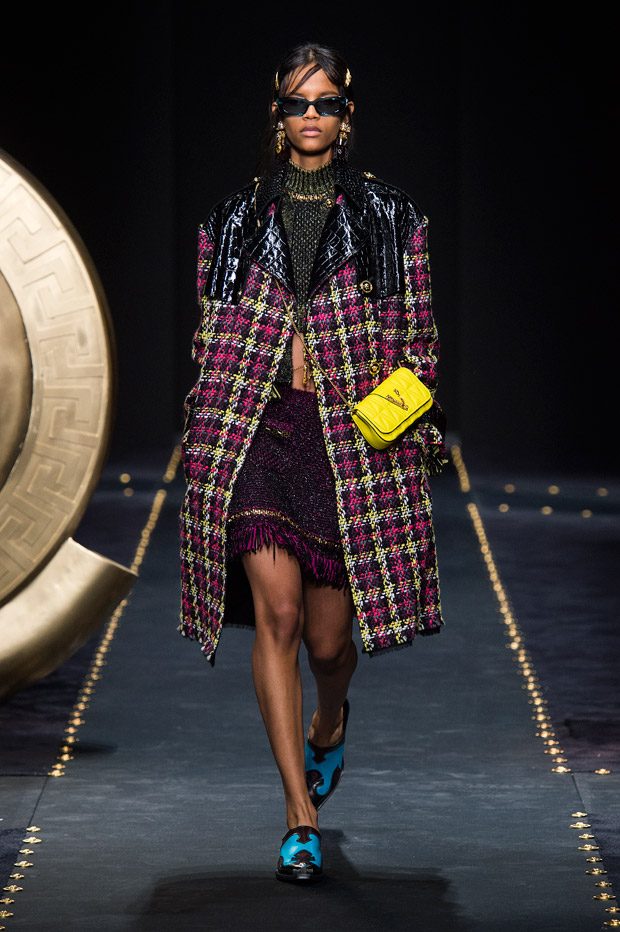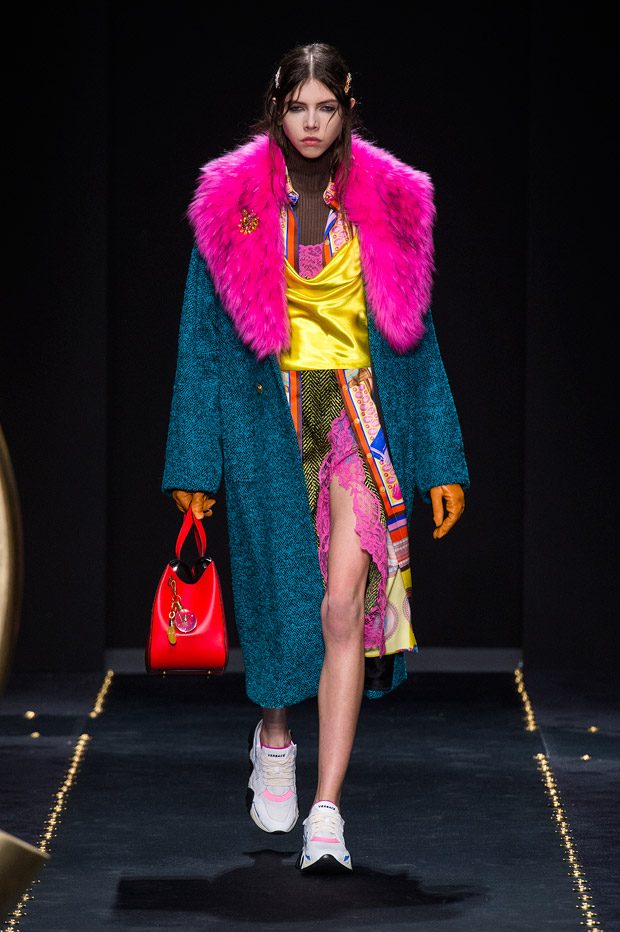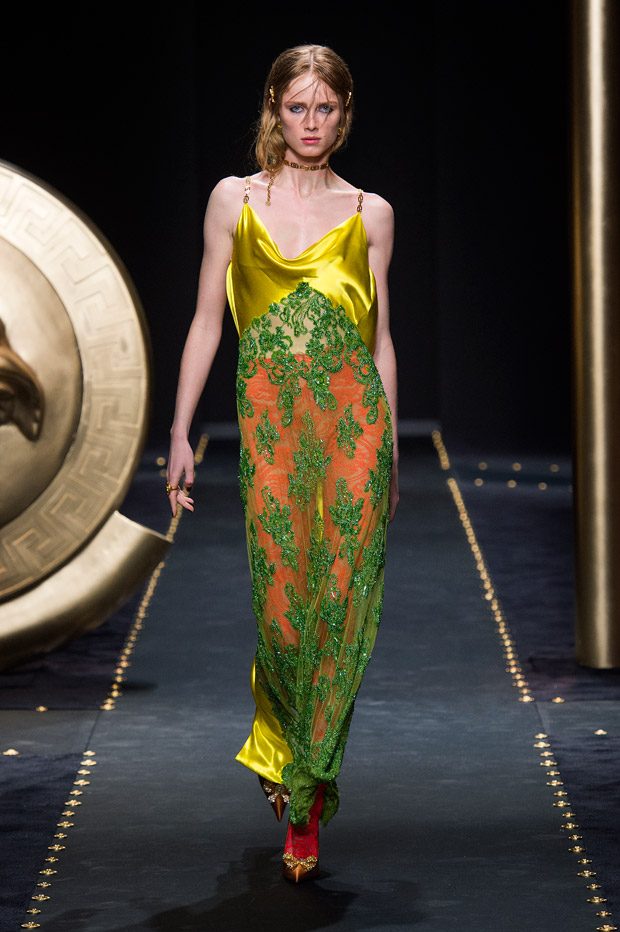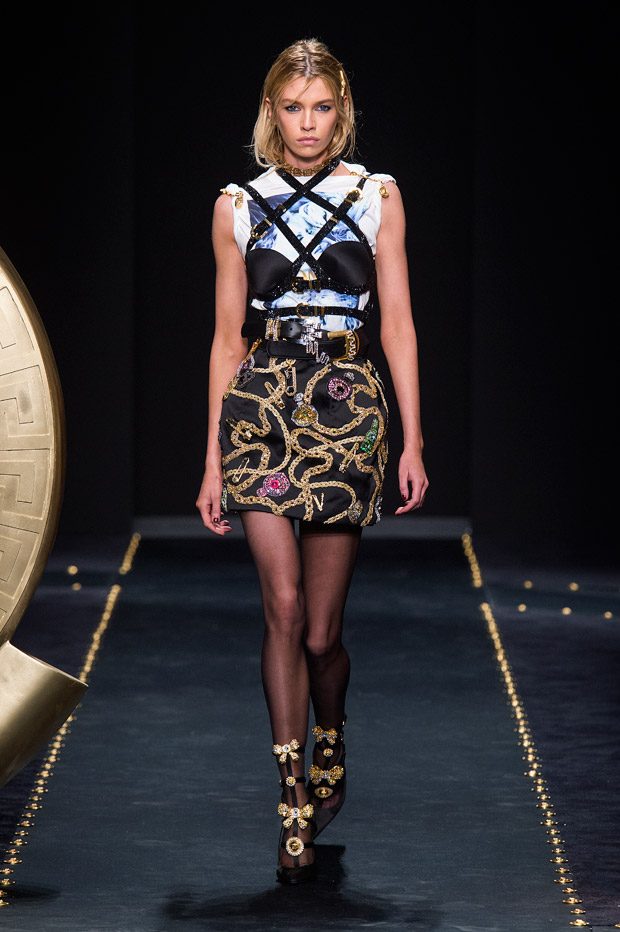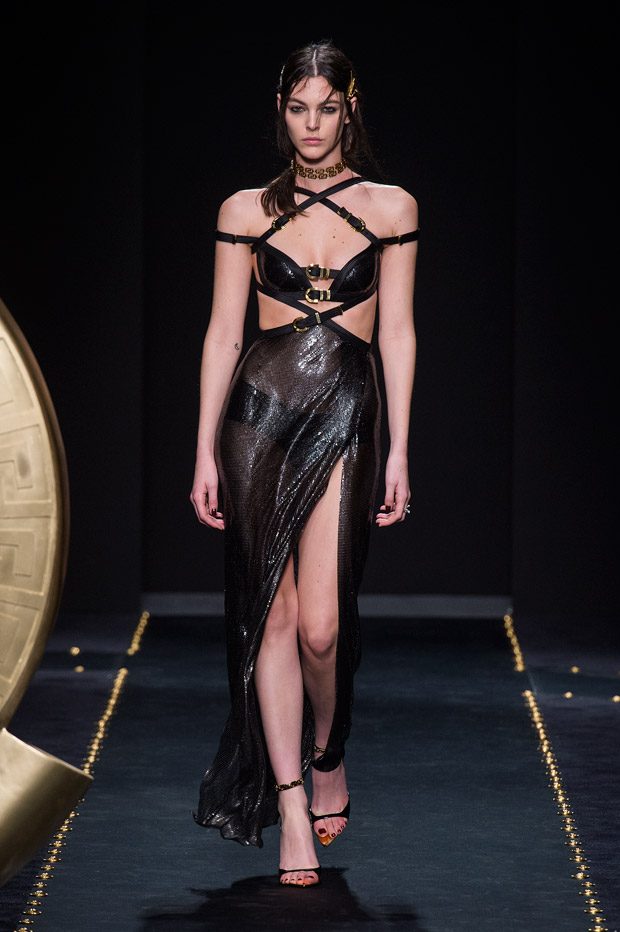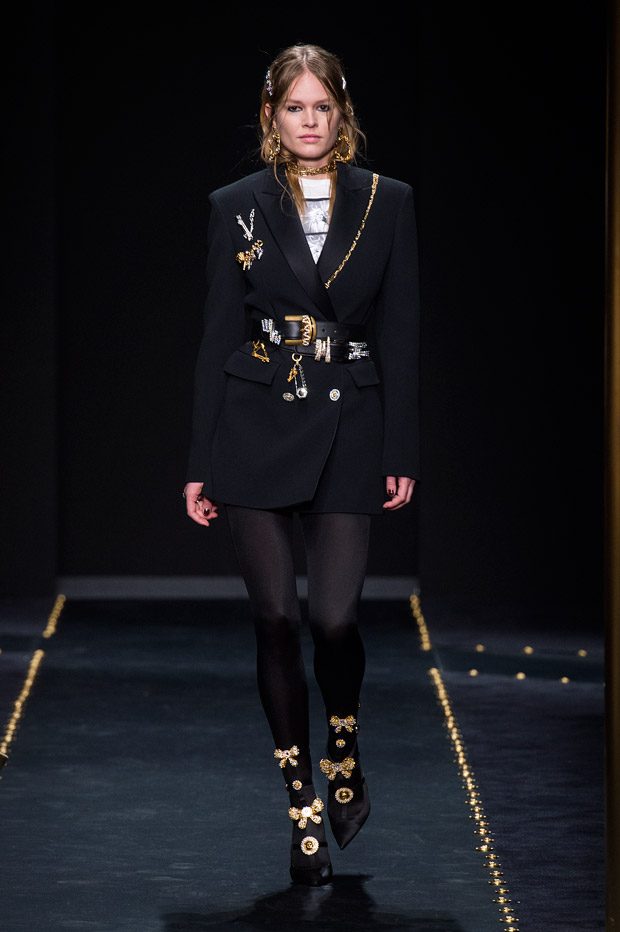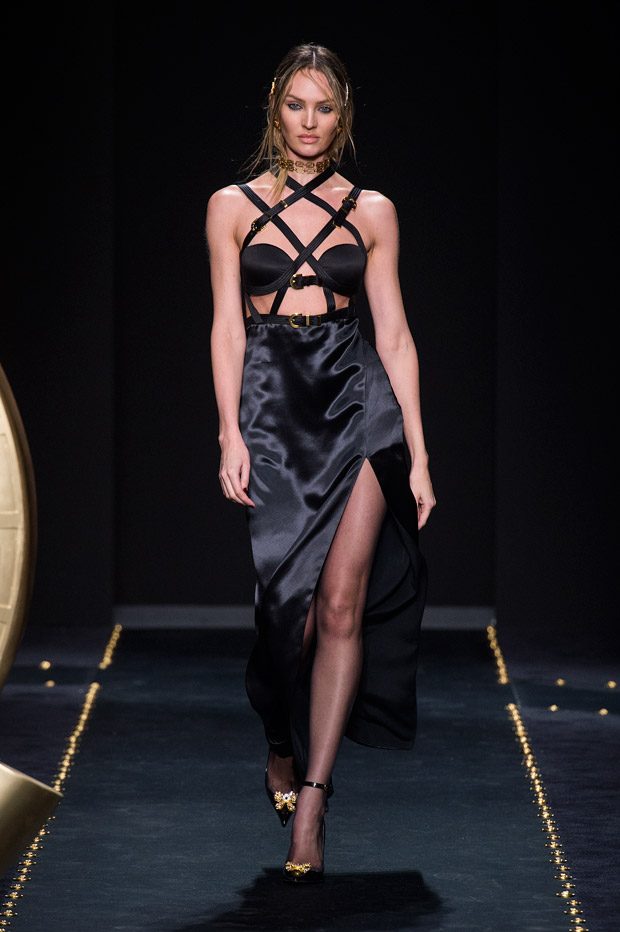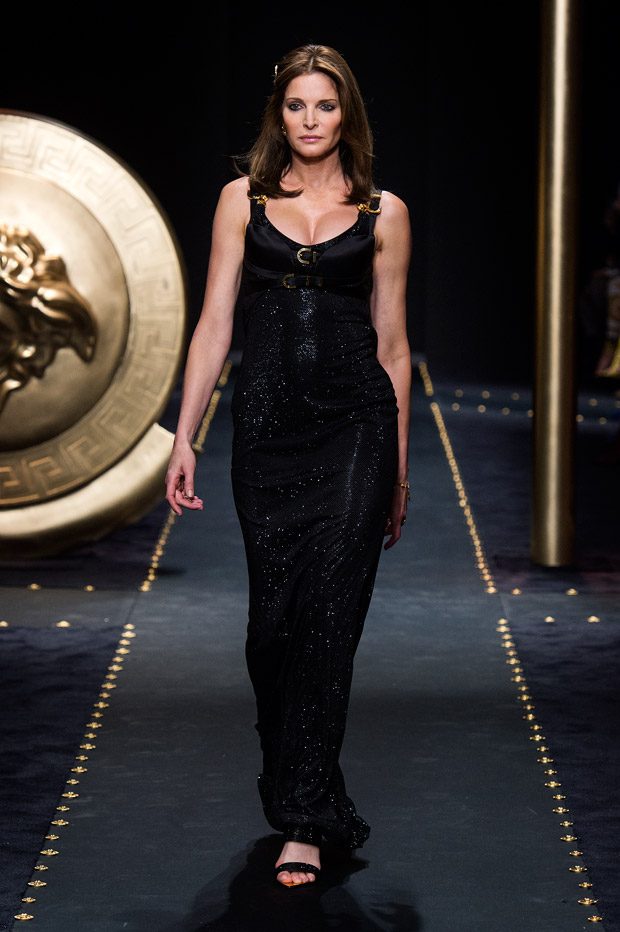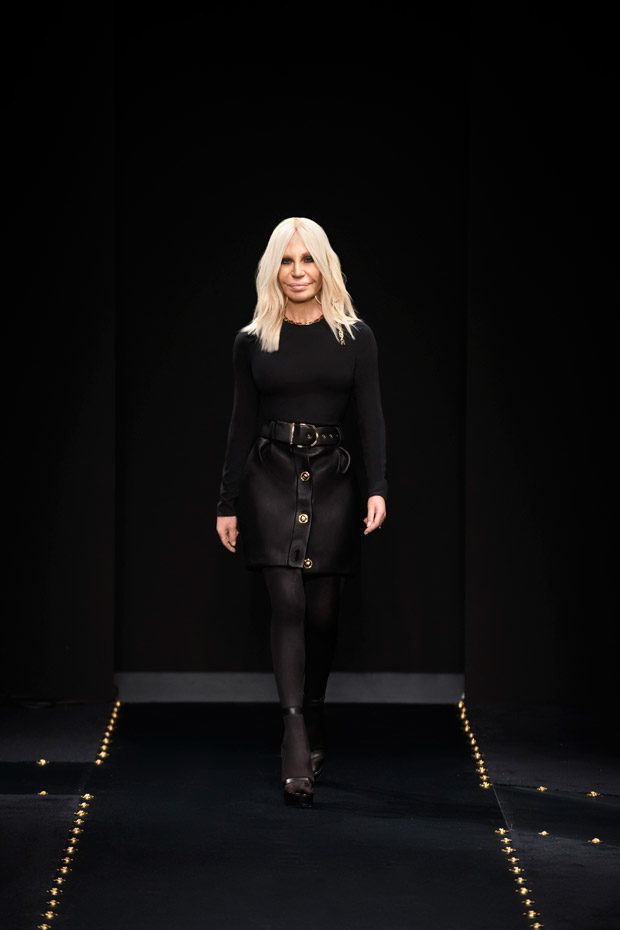 All images courtesy of © Versace
We love hearing from you, connect with us on Twitter, Instagram and Facebook.