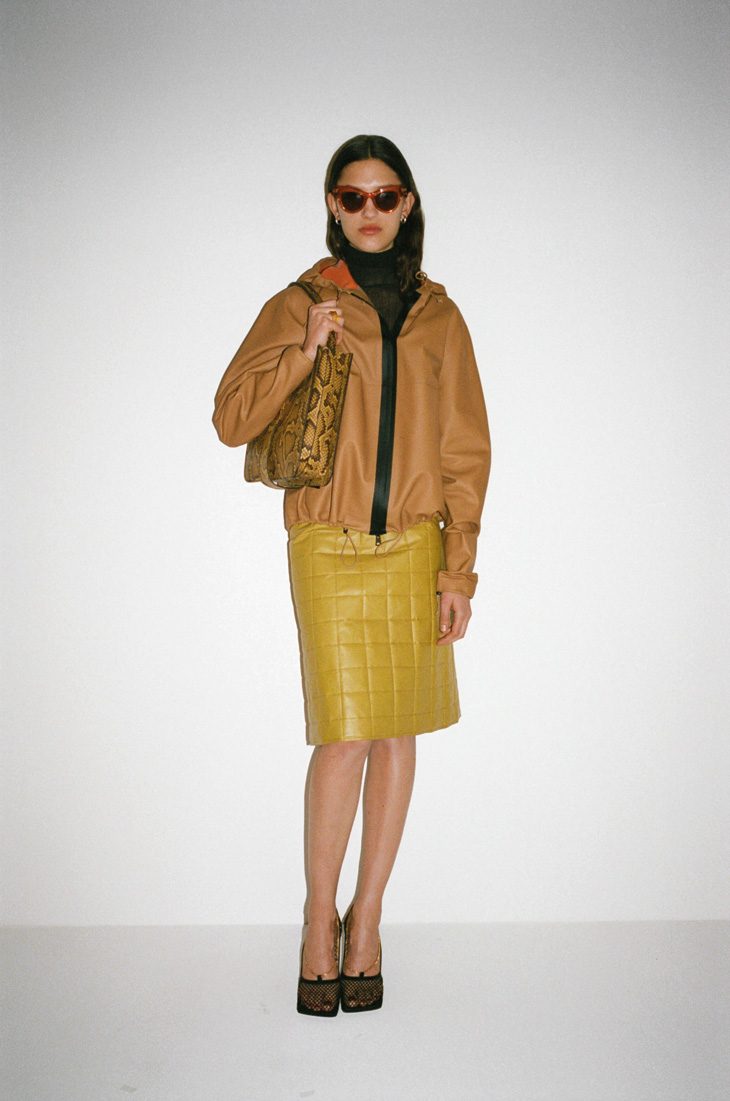 With the presentation of their Women and Men's Pre-Fall 2019 line, renowned Italian label Bottega Veneta celebrates the debut of its new Creative Director Daniel Lee. It is his first collection for the label and he has, without any doubt, big shoes to fill. However he masters this task incredibly promising: while staying true to the key values plus features of the label, he adds some incredibly innovative, modern, yet refreshing approaches. His background might have helped him. He has, worth of mentioning this fact, a very impressive CV and, at the age of only 32 years, stations at big players in the fashion industry such as Maison Margiela, Balenciaga and Donna Karan. Before joining Bottega Veneta, he was responsible of the Ready- to- Wear designs at Céline. Interesting fact: we did not find him using Instagram. We found out he had studied at Central Saint Martin College of Arts and Design though. But now let us have a closer look at what this precious collection has to offer: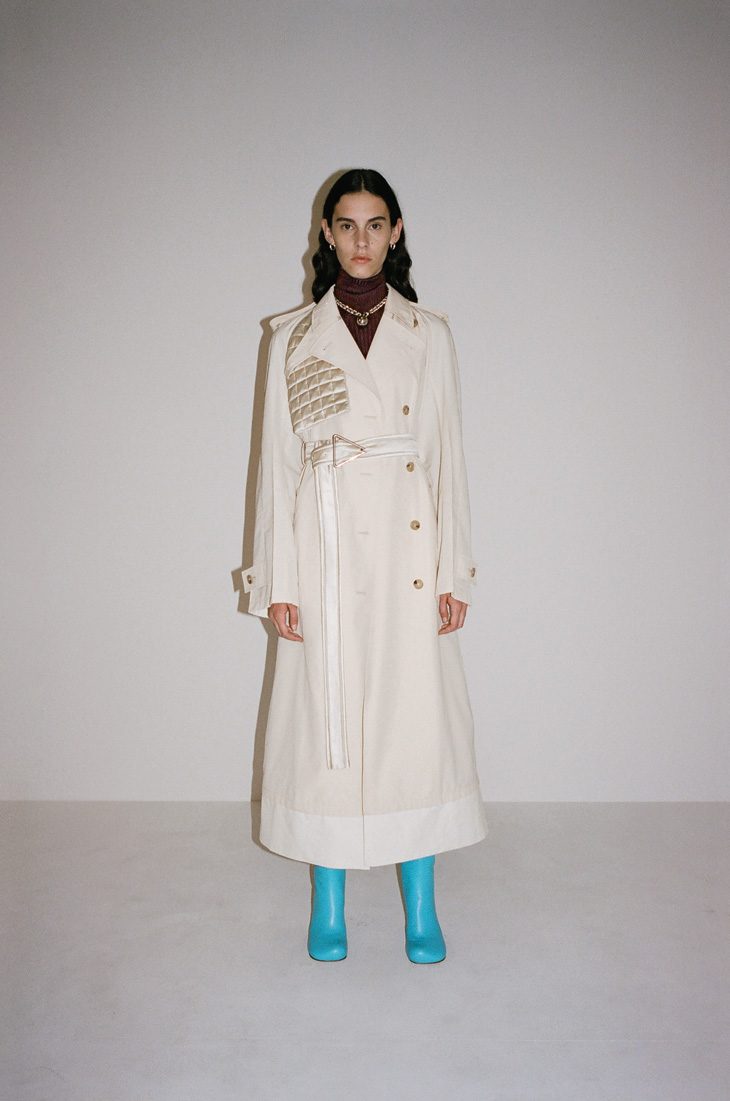 This line was not presented in form of a runway show, but rather to a close circle only. It certainly stays true to Bottega Veneta's key features, and these can be found in the quality, craftmanship, sophistication but also its colour code. It is a timeless, endlessly elegant yet very wearable collection. You can literally feel the Milanese spirit when observing these charming creations clearly. None of the pieces is screaming for attention, they even more impress you by their sophisticated, posh character. The note "Made in Italy" can be seen as an ode to Italian lifestyle. It embodies the warmth and generosity of its people, the strong family bonds, the community spirit- to name only a few…matching this idea, the clothes appear warm, soft and protective. Due to their timeless approach, they can be worn for many years and are therefore a good investment. A mother may handle a coat or bag of this collection to her daughter later.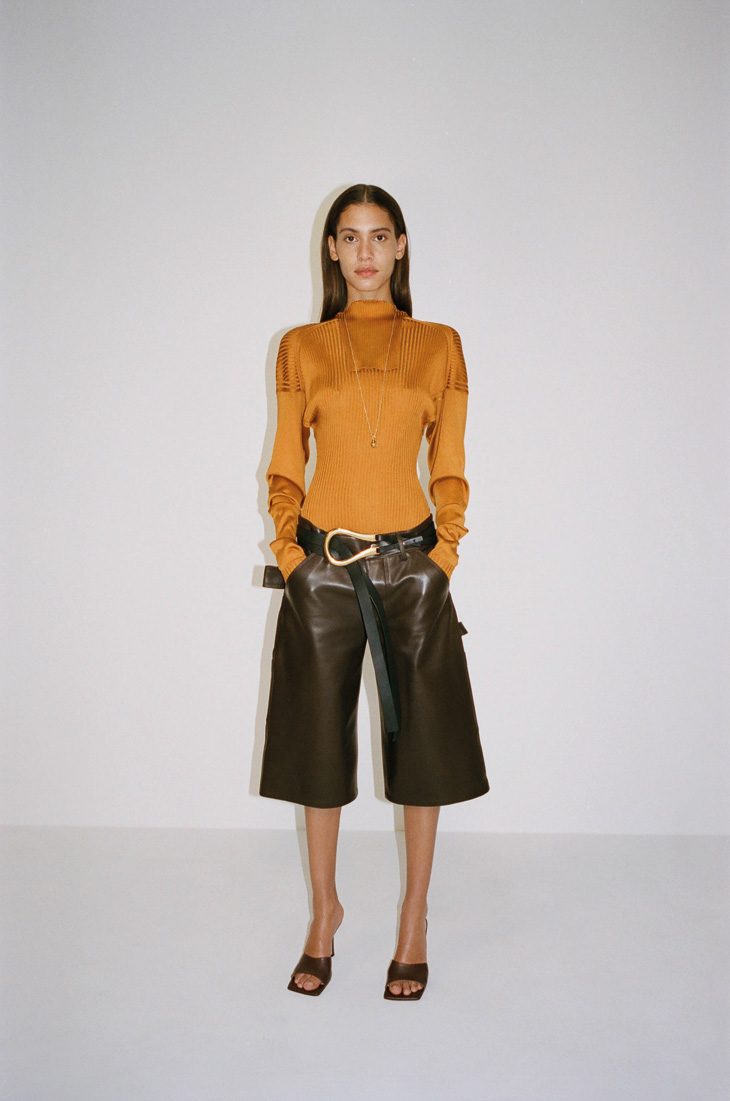 The colour palette is a classy, timeless yet natural one: it comprises sheer white, amber, cognac, oxblood, olive green, espresso and Milanese black. A coat in striking yellow is one of our favourite pieces. Combined with Milanese black, this colour combination creates such a strong, statement look. In addition to this compelling colour choice, natural materials play a central role, such as cashmere and silk, wools, cottons and leather.
Like the womensline, also the mensline creatively plays with looser silhouettes and shapes. These relaxed, comfortable shapes are eased by formal ones. You may therefore call these look incredibly formal- in a very informal way. It always stays classy, interpreted in a modern way.
The art of "intrecciato", which contains creative methods of knotting, weaving and braiding is a big inspiration for its accessoires. You can recognize that in various handbags and shoes, for instance the sandals and pumps of this collection. In its menswear line, this art can be found in its streamlined variations of classic mens footwear. Jewellery is preferably worn with hammered balls or chains in gold and silver. One of the highlights of this artistic creation is certainly the "Arco Bag"- a bag that can be purchased in various sizes and four colours. Its over- sized version certainly stands out and is such a good investment, as you can carry it for many years.
Picture Credit: Bottega Veneta / www.bottegaveneta.com
Review by Sussan Zeck for D'SCENE Magazine