South Korean eyewear brand Gentle Monster has collaborated with Italian fashion house Fendi on a GENTLE FENDI Capsule Collection of eyewear.
The collection consists of two unisex styles combining the innovative design and exquisite craftsmanship – the trendy small shape sunglasses and the aviator style.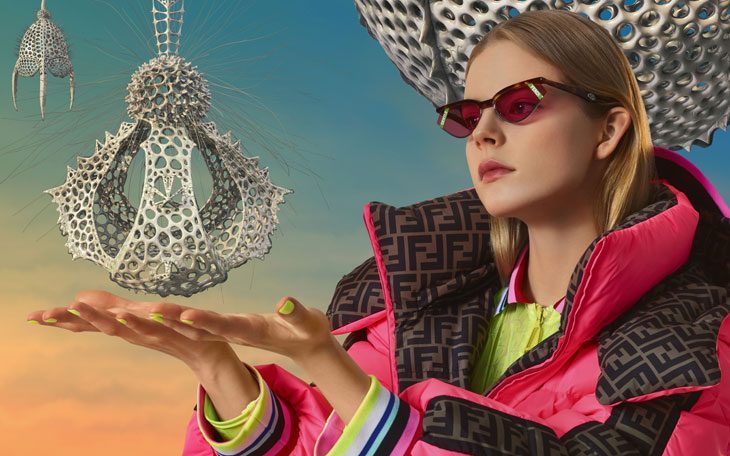 RELATED: EYEWEAR

The GENTLE FENDI Capsule Collection is comprised of two unisex styles that embody a perfect balance between innovative design and exquisite craftsmanship, combining FENDI's DNA with Gentle Monster unpredictable aesthetic. GENTLE FENDI NO.1 are hyper-fashion metal and acetate sunglasses, surfing the current trend of small shapes and bold logos, while GENTLE FENDI NO.2 are metal sunglasses that combine a strong fashion attitude with an easy-to-wear look. – from Gentle Monster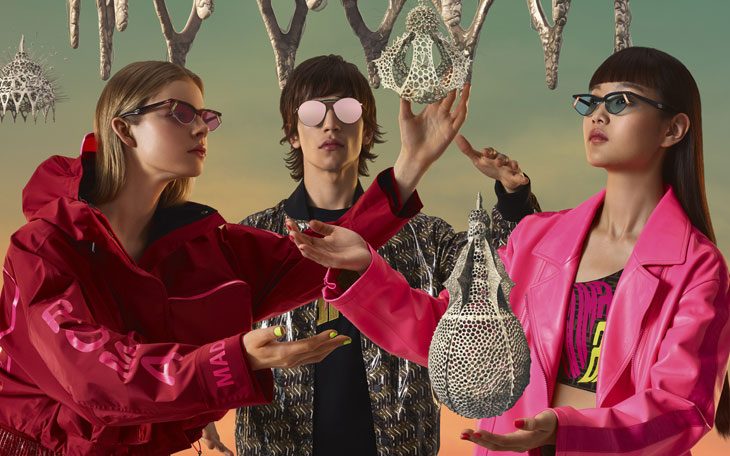 The video is work of collective Russian artists AES+F, renowned for combining multiple forms of tools, including sculptures, photography, architecture and media technology.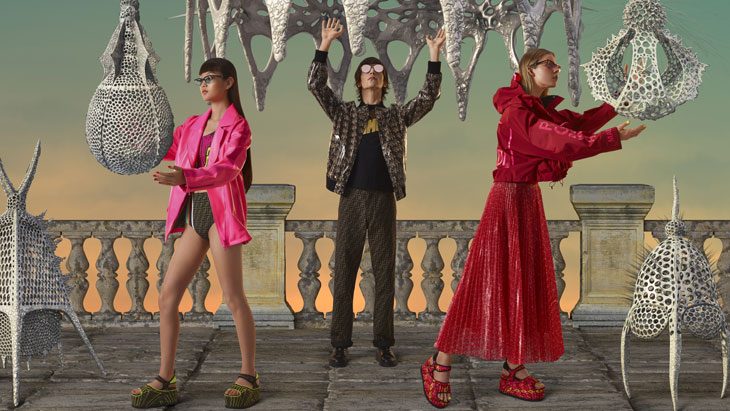 The video portrays a grandiose and lavish aesthetic, combining fashion with art whilst merging and opposing futurism with an ancient feeling. Under the form of magical creatures, models wearing the GENTLE FENDI sunglasses are projected in a surreal atmosphere where they meet and interact with strange alien-like geometrical structures, surrounded by classical architecture and minimal elements. – from Gentle Monster

The GENTLE FENDI Capsule Collection officially launches on the 7th May 2019 in Fendi and Gentle Monster boutiques along with selected optic stores worldwide.
All images courtesy of © Gentle Monster x Fendi.