Issey Miyake has collaborated with Dutch designer Jólan van der Wiel on a special project on the occasion of Milan's Salone del Mobile. Entitled Journey of a Raindrop: The strange attraction of water, the installation recreates the phenomena found in nature, translated through different design elements and materials.
Read more after the jump: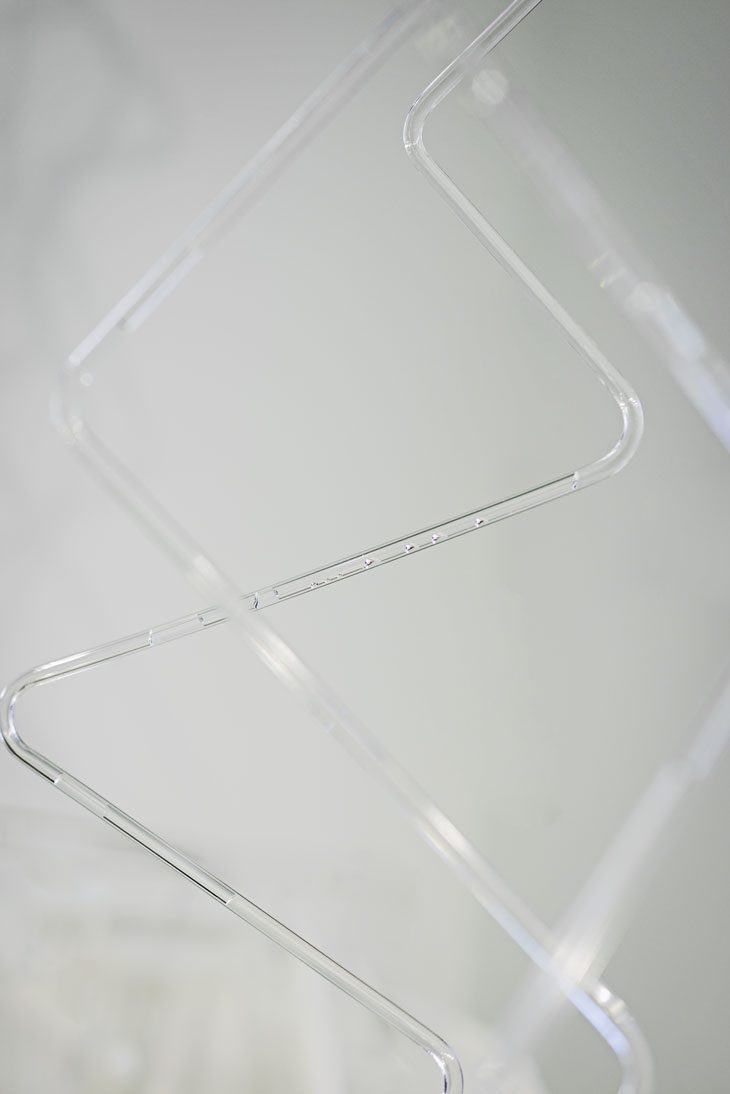 If you could live the life of a raindrop, the world is your roller coaster. Exposed to different environments, a drop of water can be either a waterfall, a dancing snowflake or a raging storm. Rain brings fertility and abundance, but can just as well be a powerful force of destruction. Therefore mankind has had an ambivalent relationship with rain throughout its history. At ISSEY MIYAKE in Milan, Jólan van der Wiel lets you travel along on the journey of a raindrop. In his innovative installations, science and uncanny beauty meet to create an experience of the many forms rain take, to see the world through a drop of water. – from Issey Miyake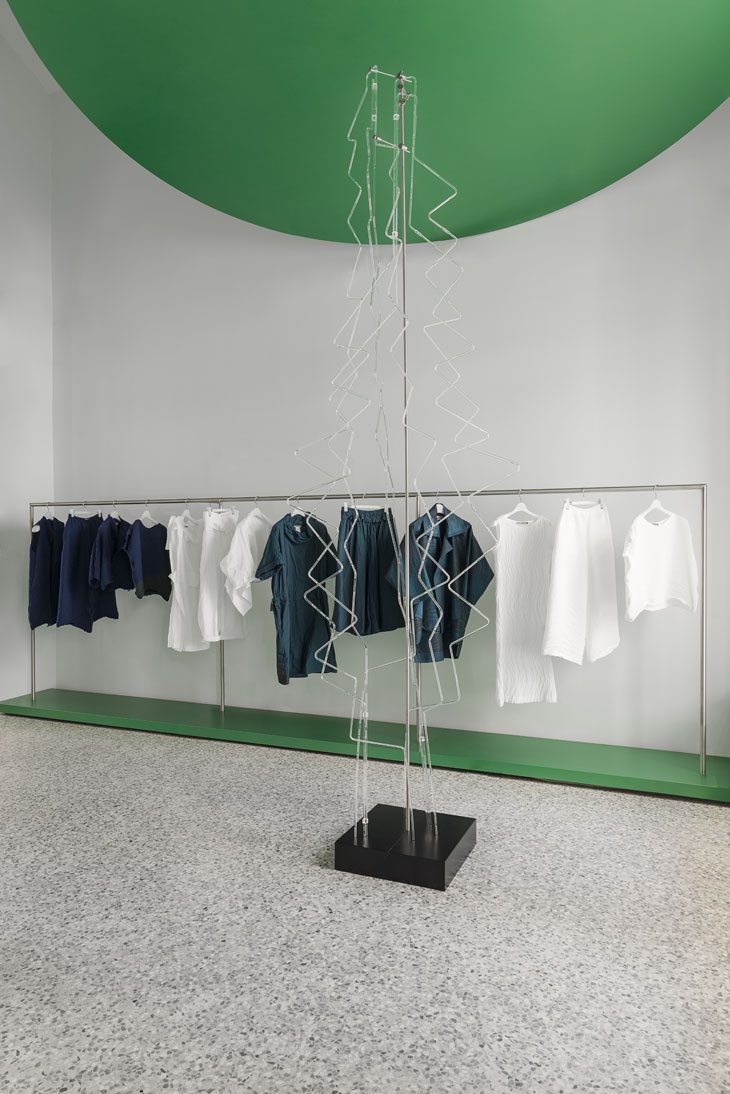 The installations use water and air, recreating different shapes that the raindrop experiences throughout its lifetime: a spiral shows how rain is swirled around by the wind, crystal-like shapes recall its frozen state, water streaming upwards represents evaporation.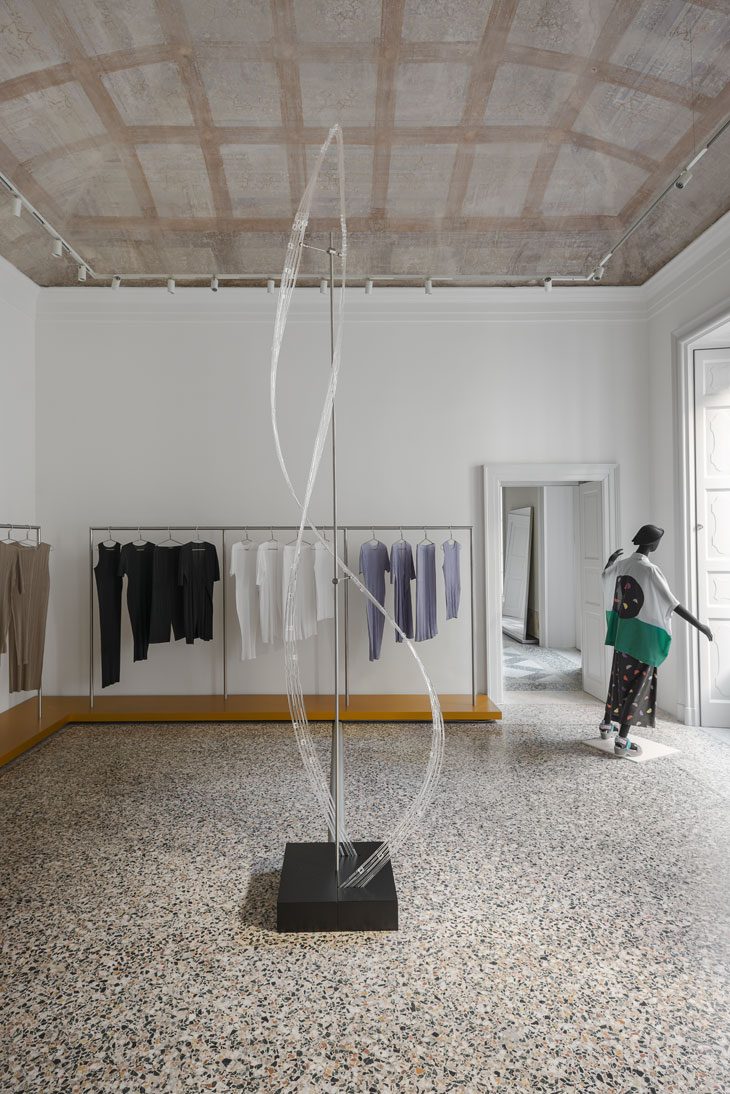 The installation creates a visual dialogue with the store interior, creating a unique experience which resonates with the spirit of Issey Miyake.

Issey Miyake Milan store is showcasing Journey of a Raindrop by Jólan van der Wiel from 9th – 14th April.