As technology infiltrates our daily lives to an increasing degree, we're left with an aesthetic conundrum: how do we fit smart home devices into our home's overall style? The fact is, whether you favor an eclectic mix of colors and textiles or a sleek mid century modern look, these new devices just weren't designed to fit in.
Luckily, creative designers are carving out new possibilities that merge timeless styles with the tech you need in a show of true mastery.We tend to forget that what colours work for your blackout curtains might be wrong for your rugs, and let's not get started on how and where to display art. Form and function can meet, even in new and unusual circumstances.
Read more after the jump: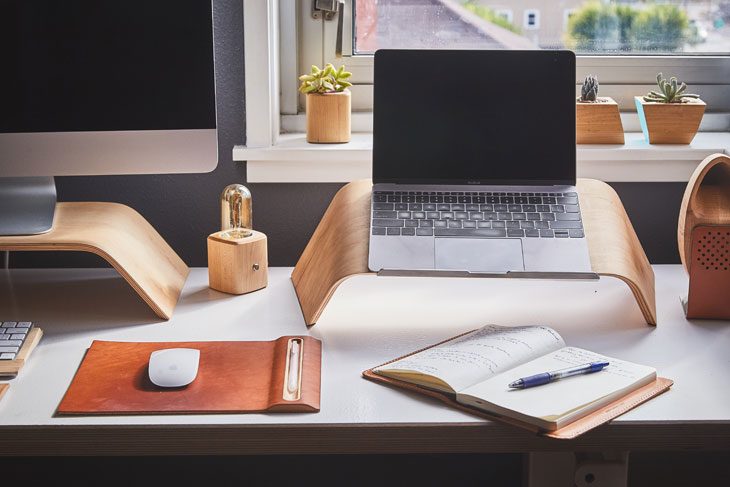 Transform Your Tech
The easiest way to fit modern devices into a classic home is simply to hide it, but that isn't always necessary if you can find the right tools. For example, the Chinese electronics group Konka recently released a smart speaker that channels a vintage television. Featuring prominent dials, fabric exterior, and faux clock face setting, it fits seamlessly into an elegant living room or bedroom. And good news – with smart home tech on the rise, a growing number of tech companies are embracing such styles. Even the Amazon Alexa now comes in either a walnut finish or soft fabric cover that mirrors traditional speakers.
Style-Forward Shutters
A quick look at 2019 home trends reveals the importance of texture in setting the tone of a space, and what better way to functionally shape and enhance a room than with wood plantation shutters. More practical and easier to clean than curtains, wood or wood-style plantation shutters help insulate the space for climate control, look fabulous as a backdrop for houseplants, and provide light control when entertaining. And with a growing aftermarket automation space, plantation shutters can easily be transformed and programmed to adjust on a pre-set schedule, providing the perfect light for every moment.

Upgrade Your Lights
Smart lighting is all the rage right now because it allows you to control your lighting no matter where you are – even if you aren't home. That means if you're worried that the kids left the lights on or you want the front hallway lit up when you get home late at night so that you can navigate safely, you can just make the necessary adjustments from your home. And don't worry if you don't want to replace your current lights with recessed overhead lighting or some other modern innovation. As with your shutters, there are affordable aftermarket devices that can turn any light into a smart light without compromising your home's aesthetic.
Match Your Finish
Whether your home tends toward a more modern style or a classic one, you're sure to have drawer pulls, fixtures, and other metal accents that help draw the disparate aspects of your home together. Use those accents to your advantage by opting for smart home devices with similar finishes. If you can't find them – there's not a lot available in brass, for example, though it's making a comeback in the interior design world – you can easily DIY a new finish. Mixing metals is also trendy right now, so don't be afraid to choose devices in different, coordinating tones.
We're at a turning point in terms of interior design, and there's been a real emphasis on modern meets vintage looks. So while your smart home devices might feel at home in a Bauhaus inspired setting, don't be afraid to place that speaker or light in a less conventional setting. Such contrasts shed light on our evolving world and let the style of the time shine through, and we can find beauty in the differences.