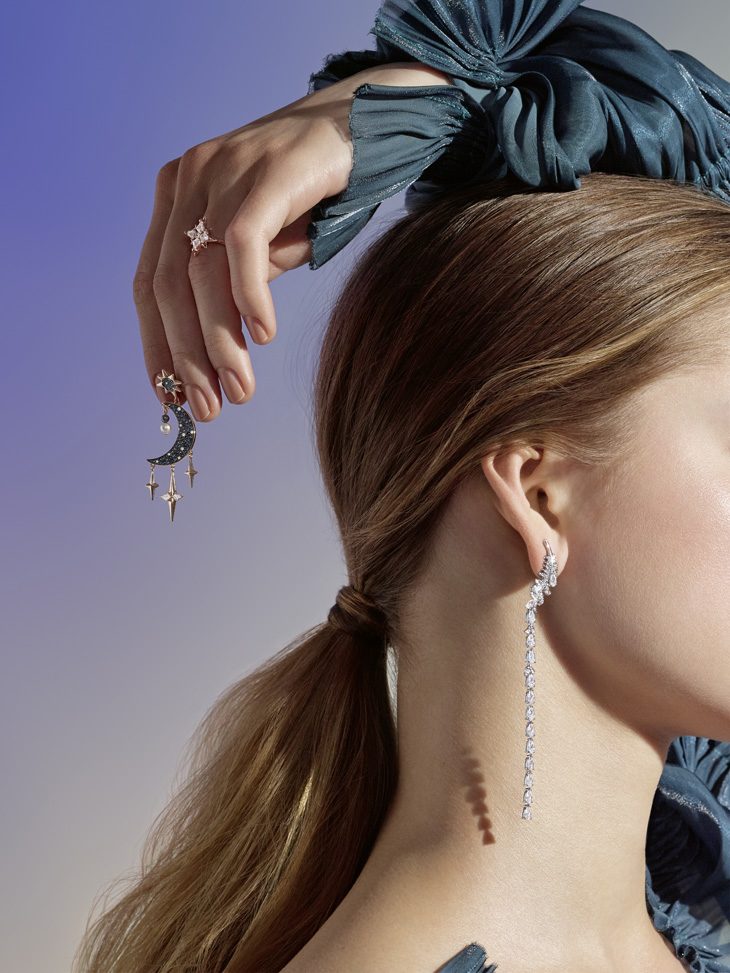 For Fall/ Winter 2019/20, Swarovski invites us to a journey through Iceland and enchants us with magic light impressions: the pieces of this compelling collection are reflecting the magic lights of this nordic country in an incredibly interesting way. These impressions are reaching from dark, mysterious skies to shimmering lights. It is exactly this time of the year, when days get colder and dark, when you appreciate and need light even more. The talismans of this collection are the perfect addition to guide, protect and inspire you through this season. Symbols play a central role in this collection and their meaning always shines through. In addition to the natural spectacle, another inspiration is its wildlife. That can be found in the icy hues of this collection, but also a sensual crystal faux- fur. You can even use this collection to reflect and think about your past year. Interesting effect: white wings are presented as dark ones, and therefore you see that also light can turn into darkness and the other way round. Another thing which cannot be missing during festive season are, of course, fancy colliers and cocktail rings. The more, the better! And when wearing these brilliant pieces, it is your time to sparkle and shine!
But now let us have a closer look at some highlights of this collection: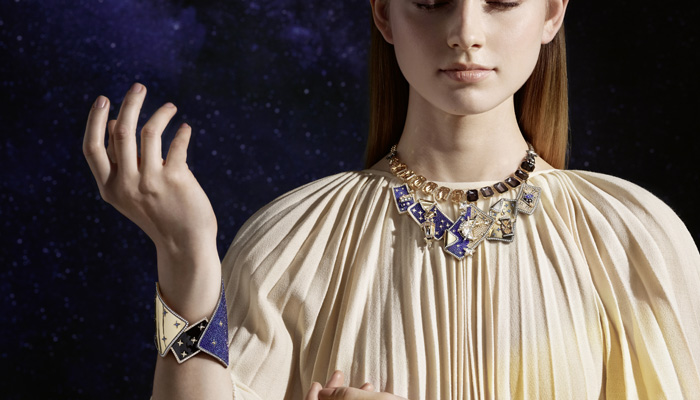 "Cast a Spell"
These fancy, eye- catching, festive creations are something for you if you prefer to stand out from the crowd. The massive bracelet and big collier from the Chromacy collection depict magic symbols and tarot cards. It is highly inspring to observe the details of these playful creations. Its statement gleaming cuff, that is provided with Swarovski crystals which are applied by hand by the patented Pointiage (R) technique, is certainly a true eye- catcher. This line is made for fans of rather opulent, glamorous styles.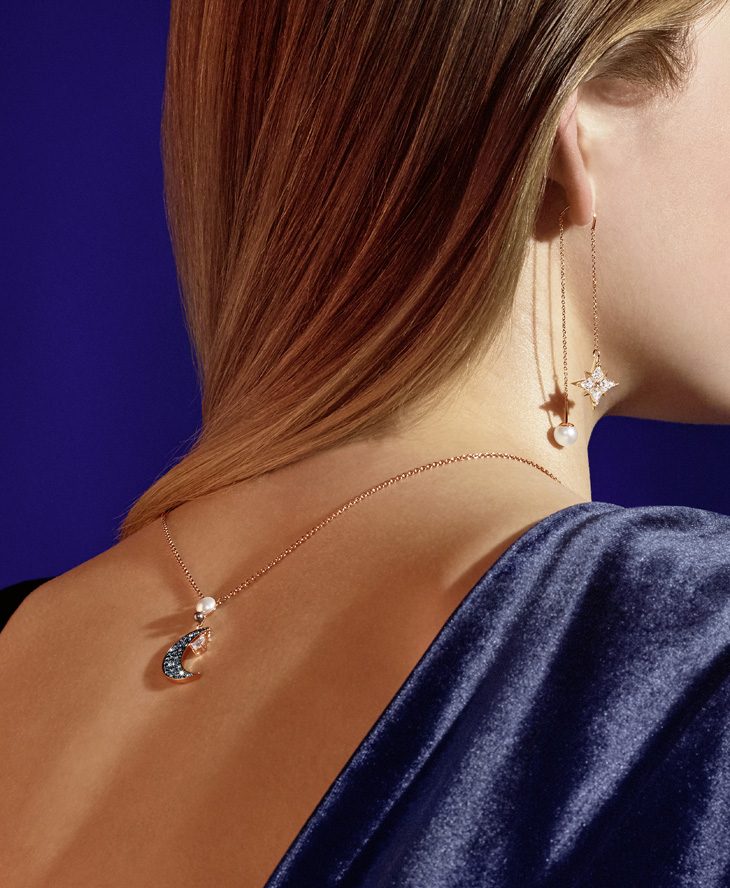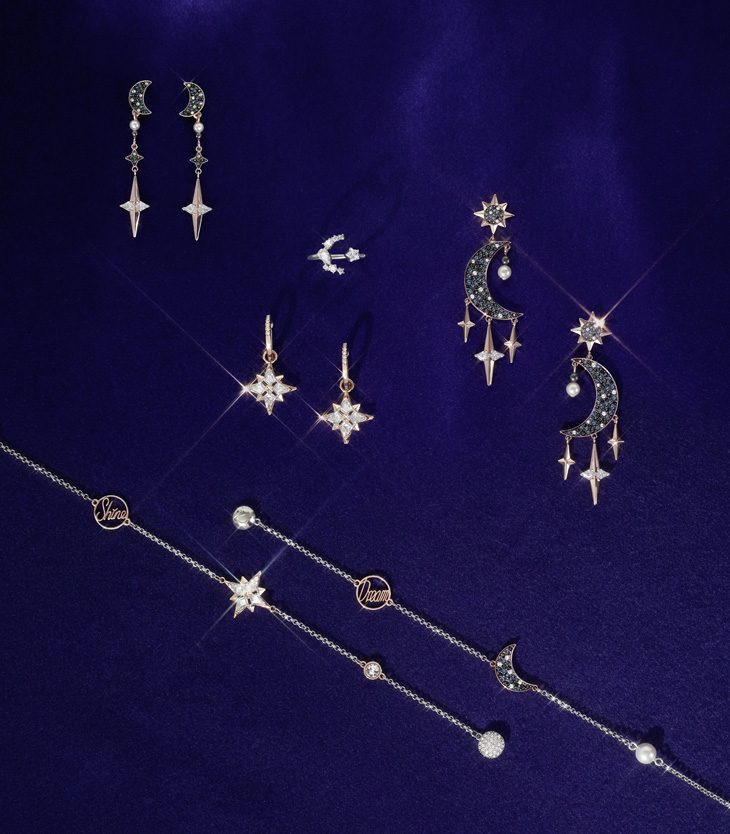 "Fortune Teller"
It's all about symbols that illuminate your dark winter days! The key symbol can be understood as the key to your heart where your secrets are hidden. Then, the hand symbol- which embodies the destiny is in your hands. The eye symbol- you should, of course, always keep your eyes open. Last but not least the moon, which symbolizes you should try to reach higher and aim more. Both the large cocktailring, but also the over- sized earrings are your perfect companions for festive season.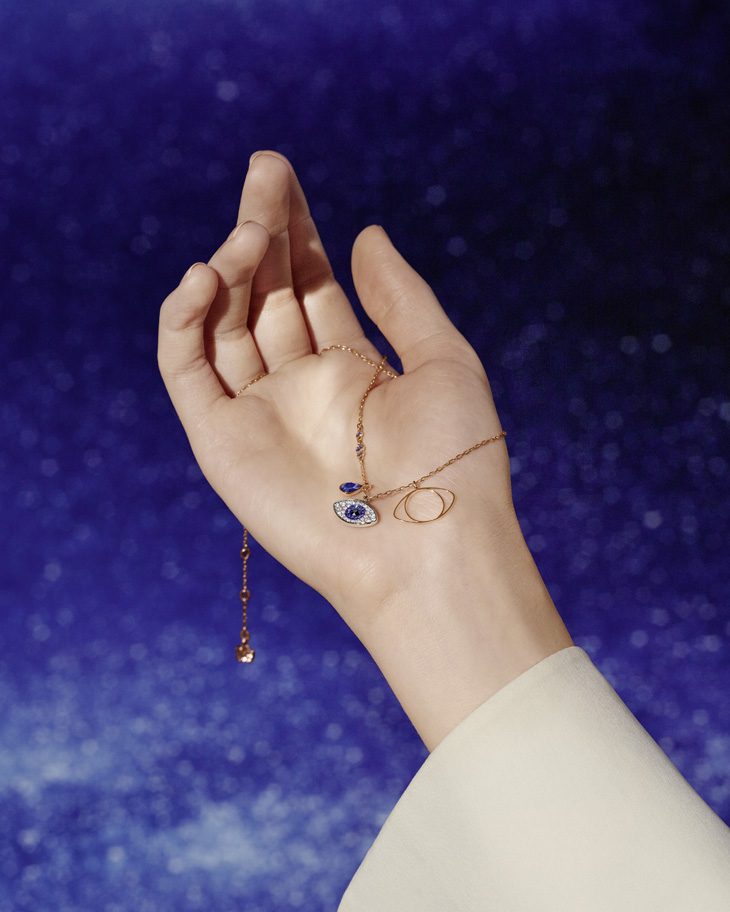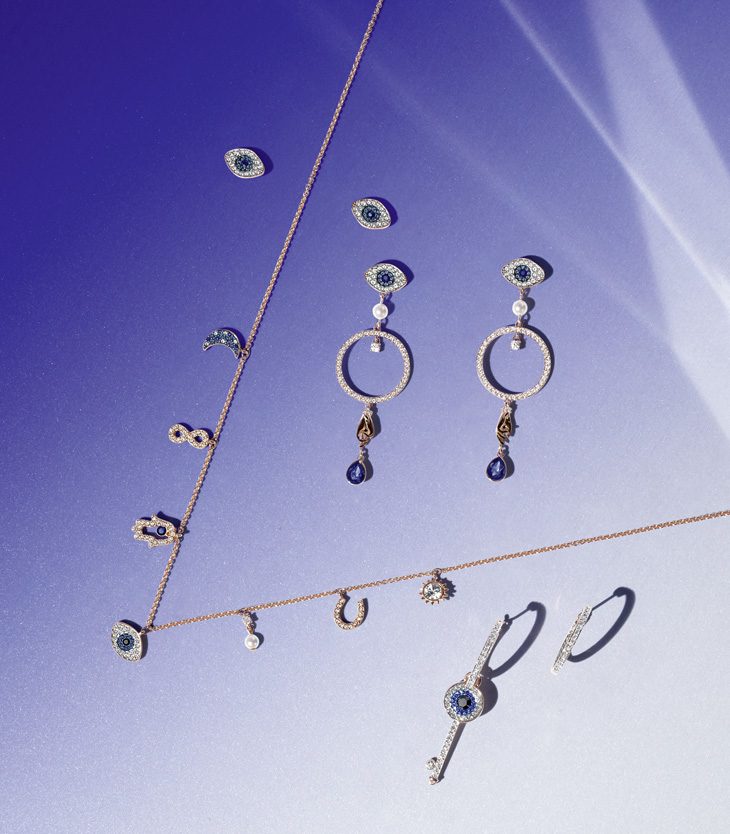 "Enchanting Talisman"
These trinklets creatively play with the evil eye symbols' protective light. Thus, this symbol is applied in various ways- you find it on small studs, large drop earrings, or as a symbol on a necklace- depending which style you prefer or which matches your outfit best.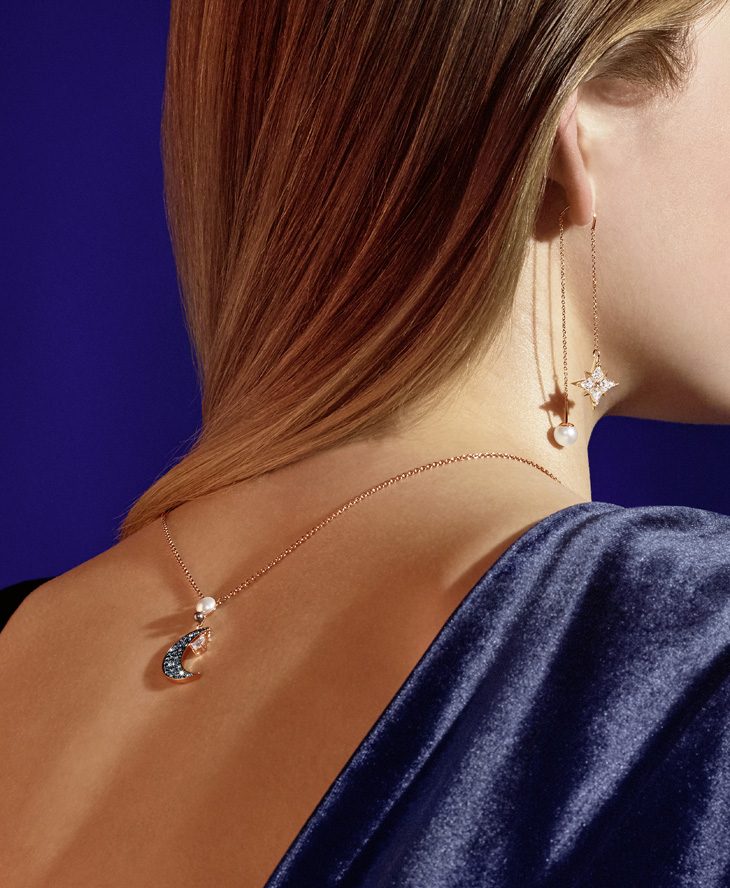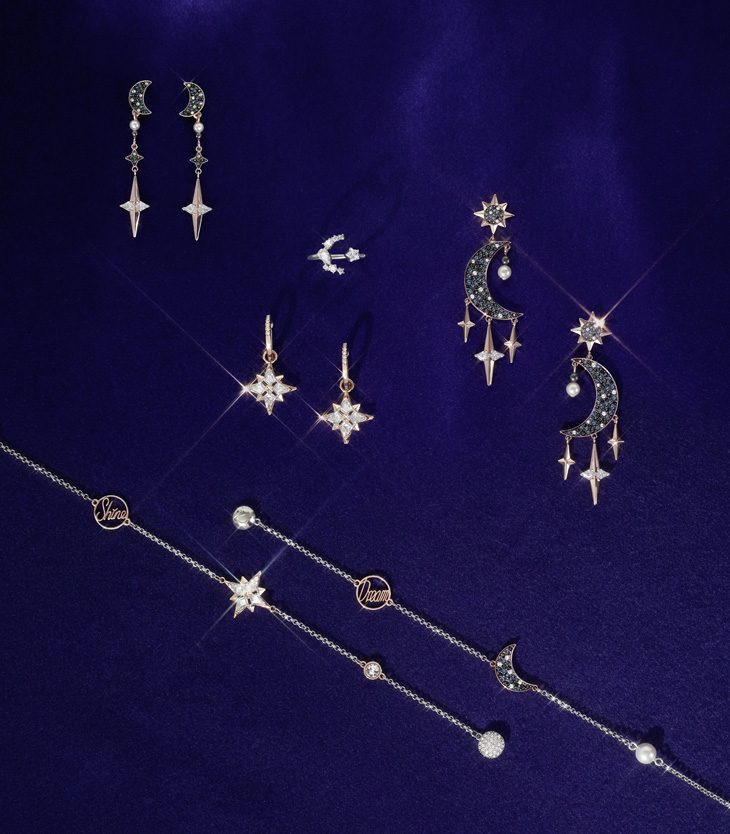 "Heavenly bodies"
It's all about dreams and therefore, which symbols would symbolize your dreams better than moon and stars? Like moon and stars in the sky, these trinklets will guide you through any dark winter night. No matter how dark the night, they will always sparkle and shine.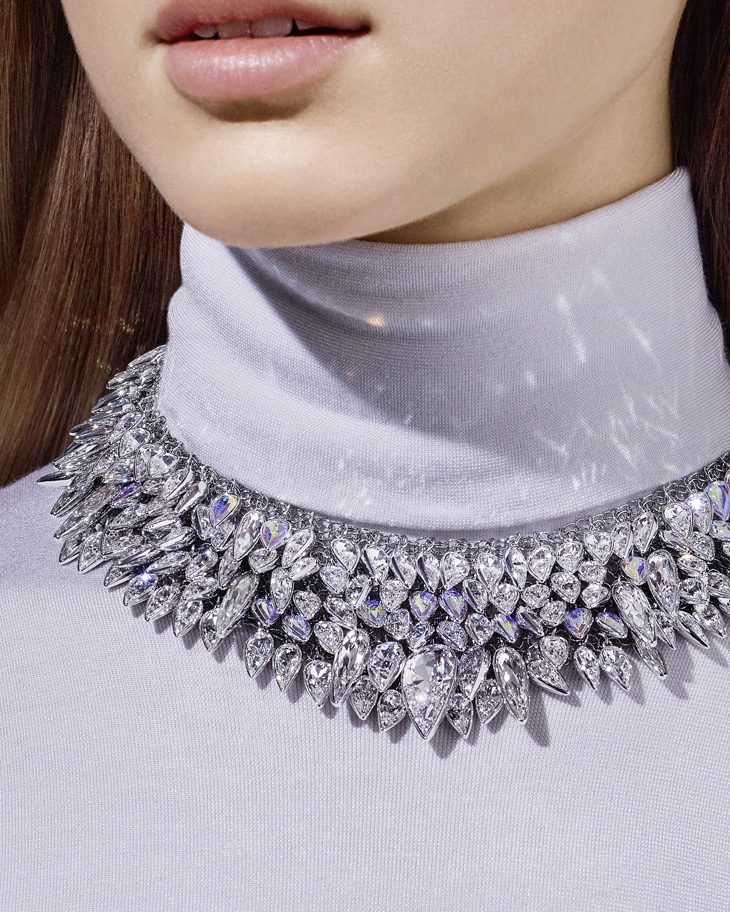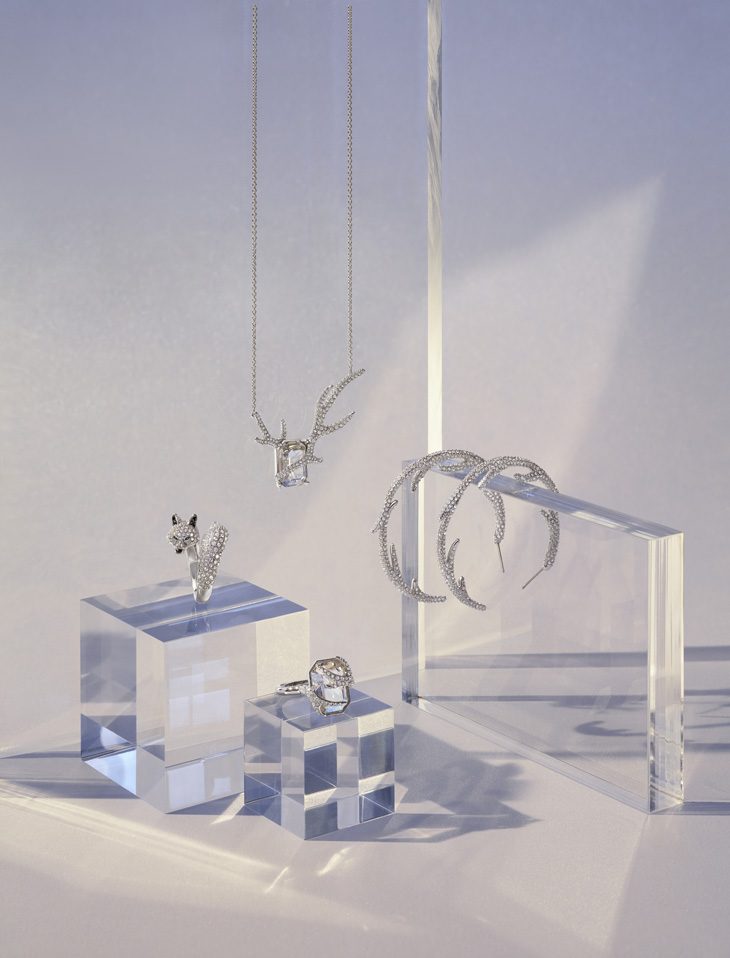 "Into the Wild"
In this line, the inspiration of polar animals clearly shines through. These extraordinary pieces feature polar wolves or the antlers of reindeers. The last mentioned can be even found on a necklace and cocktail ring. These jewels are mainly kept tonal which underlines the extremely elegant approach of these creations. Sophisticated. smooth. striking.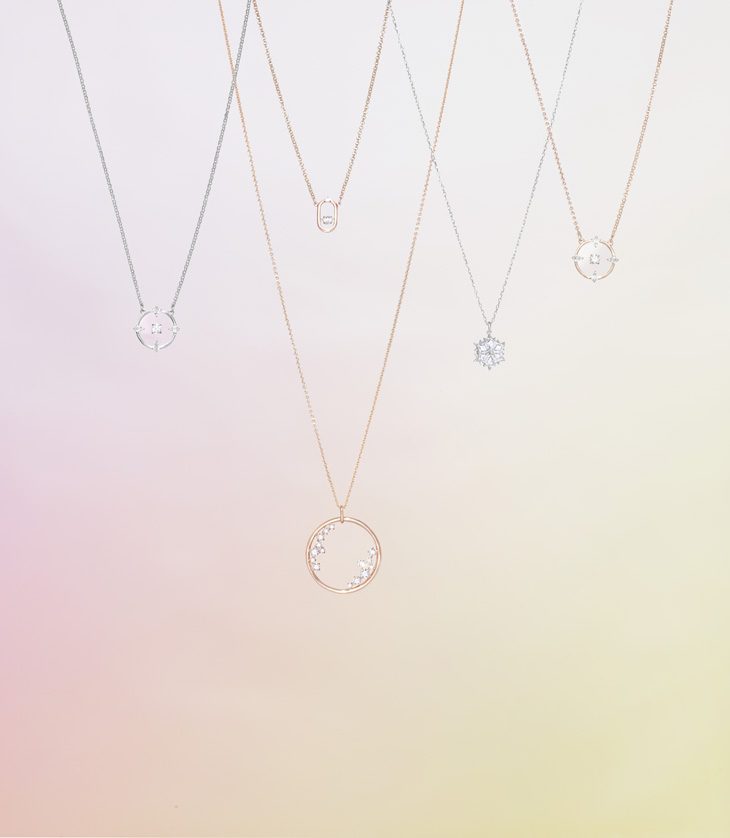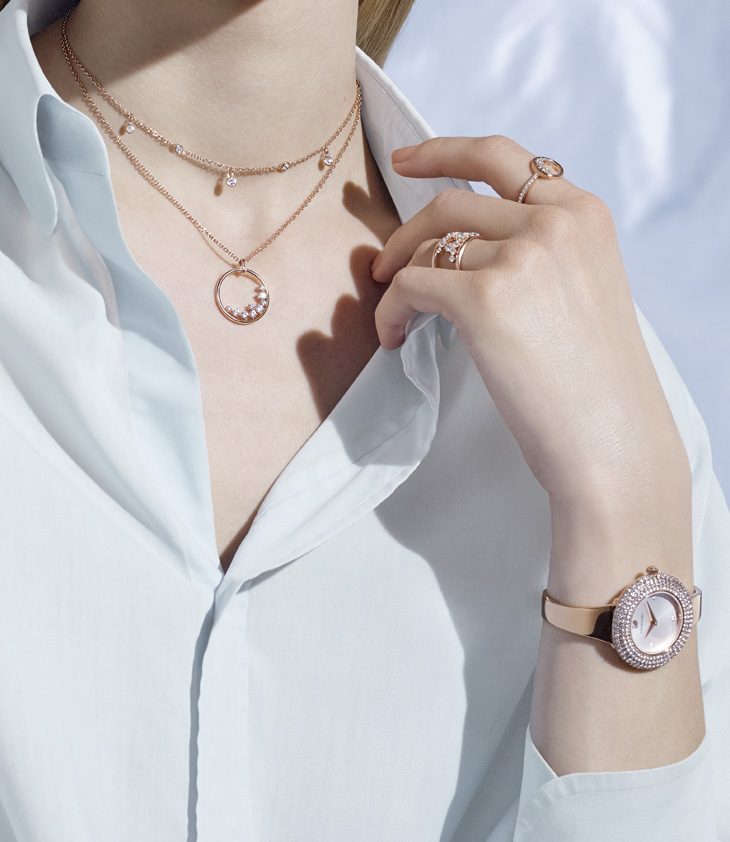 "Pure as Snow"
As you might assume by its title, this is your line if you prefer classy, elegant, pure pieces. The pieces of this collection are kept in rose gold or rhodinium nuances and thus, the delicate rings and necklaces of this collection embody subtle snowflakes and crystalline glaciers.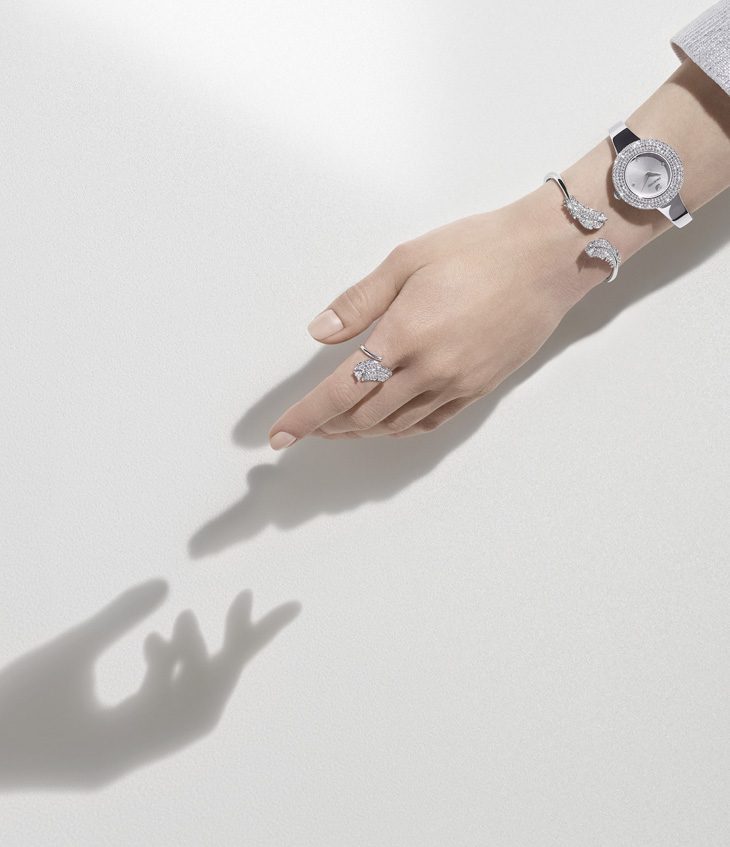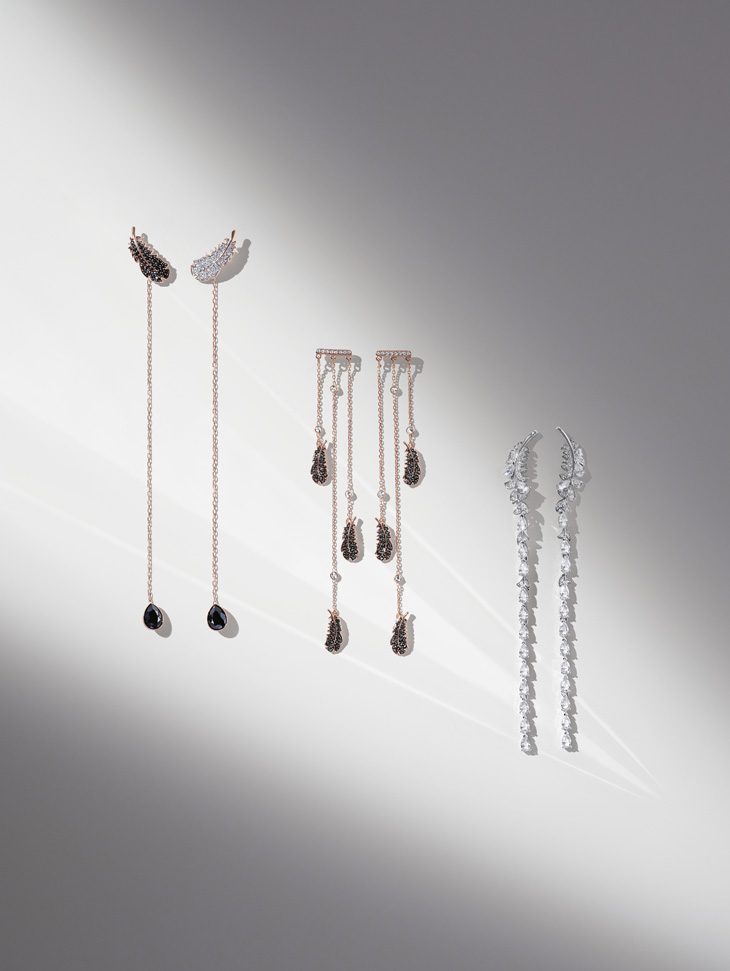 "Naughty or Nice"
The choice is yours! For naughtier moments, you can choose dark wings. For nice ones, white, innocent ones. However, you can also just mix and match this topic, depending your daily mood. Thus, you can switch from light to shadow and back again. When you are uncertain which ones to pick, we suggest you wearing the earrings with both a white-, and a dark feather. Simply seductive!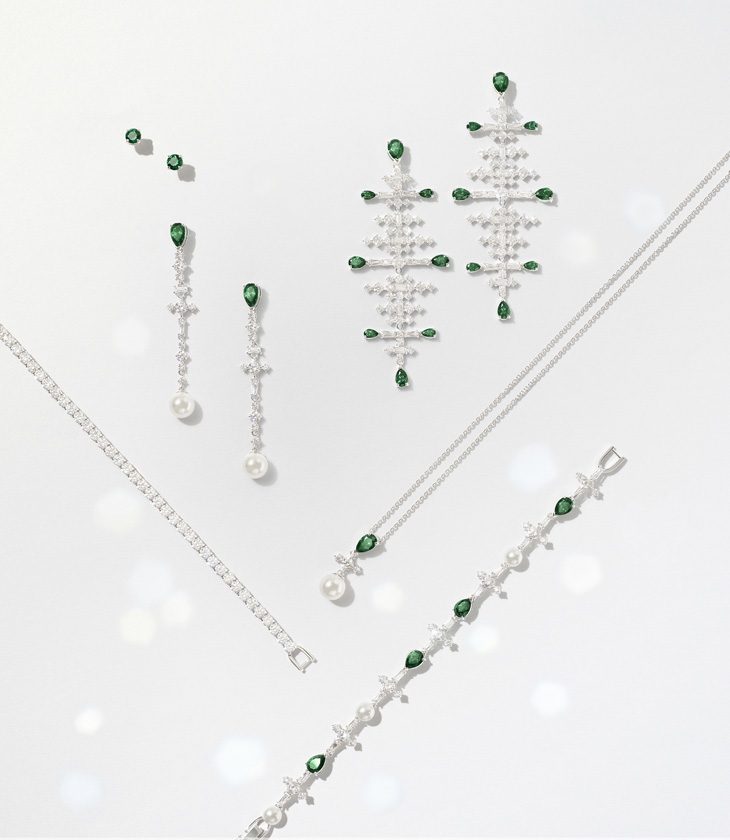 "Bright and Beautiful"
This collection comprises you due to its glamorous, festive character. It takes its inspiration from the opulent pieces of vintage jewellery. Green Swarovski crystals are the highlights of this line. They appear in various, playful designs- both on studs, drop earrings and on a long, glamorous necklace.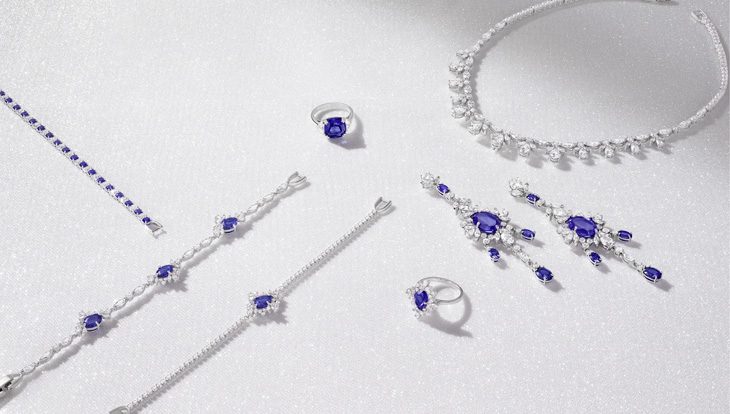 "Precious Moment"
This collection is, as you may assume by its title, your perfect companion for precious, unforgettable moments. It takes its inspiration from vintage jewellery as well, this time from the Baroque era. The mysterious, mesmerizing azure blue Swarovski crystals sparkle in an incredibly seductive way.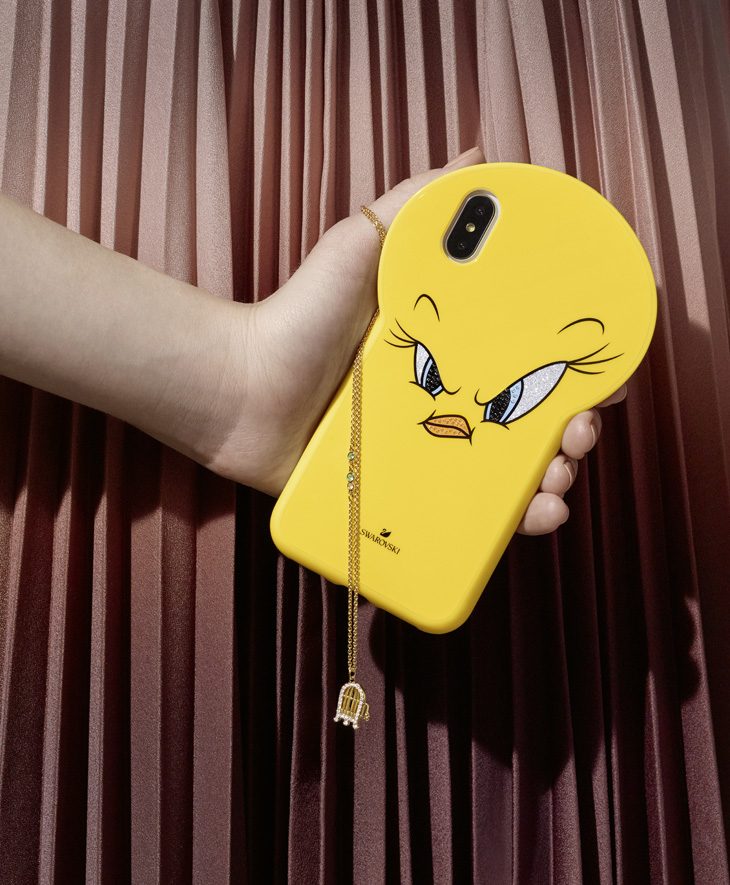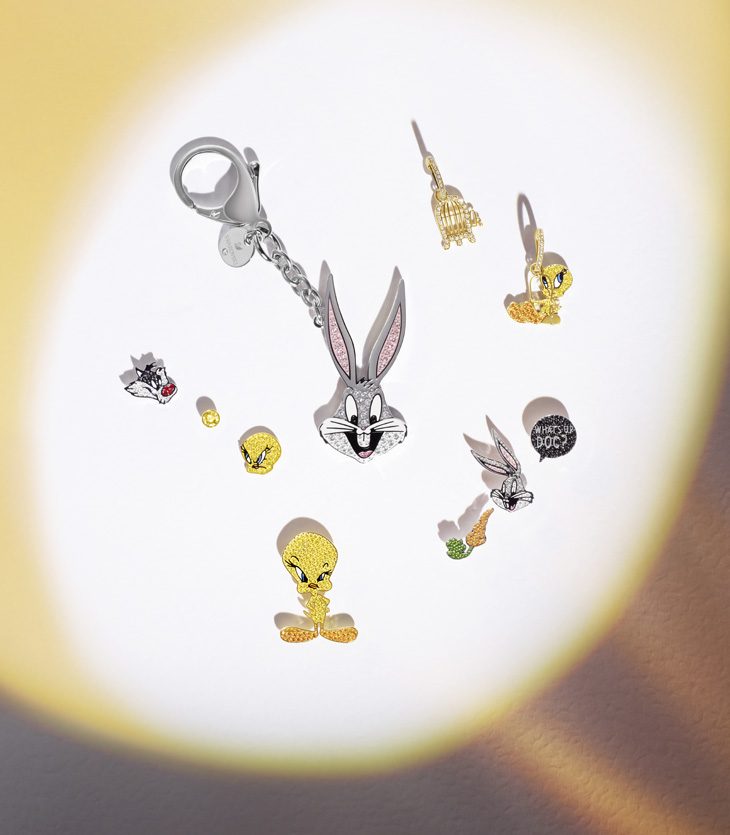 Looney Tunes "That's all Folks"
Tweety and Silvester from the colourful world of Looney Tunes add some fun for your festive season. When wearing your Tweety tie pin, mini hoops or Tweety on a smartphone case, the attention is all yours. Of course Bugs Bunny can't be missing in this line- you can wear him either as a pin, or as a bag charm. No matter which piece you choose- these creations make certainly great and unique gifts!
"Magic Light" is a collection that comprises a bunch of trinklets that will guide, protect and warm you during cold winter nights. It contains styles for every taste and gifts for any occasion.
Picture Credit: Swarovski – www.swarovski.com
Review by Sussan Zeck for D'SCENE Magazine