The RH3 yacht is a 38.8m explorer vessel first launched in 2003. When the time came for RH3 to be renovated in 2015, there was one man – award-winning architect Vincent Van Duysen – who the yacht's owner trusted to transform her interior space. Using a combination of inviting textiles and functional style, Duysen has created a fully-immersive space in which her owner and yacht charter guests can completely relax as they travel the world. Discover RH3's conceptual re-design, and how she became the perfect explorer's shelter, below.
Read more after the jump: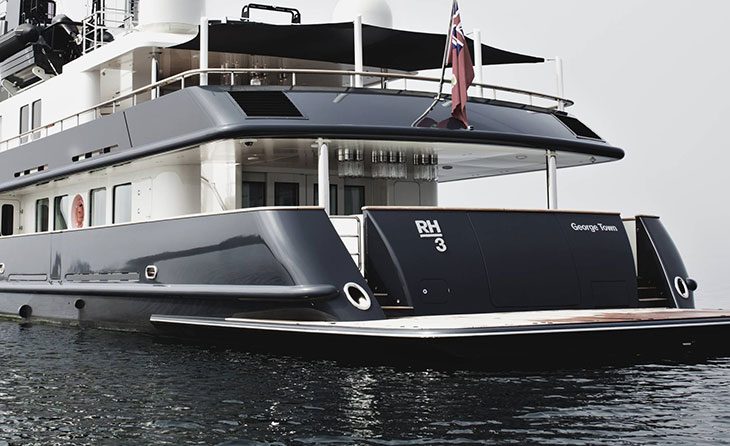 Inside the RH3 yacht
Sensory indulgence
Once upon a time luxury's definition was limited to opulent and deliberately impractical design. Minimalist champions like Vincent Van Duysen have sought to prove that luxury, simplicity and functionality are not mutually exclusive concepts – a philosophy RH3's owner clearly shared, having employed Van Duysen to design all of his prior homes before commissioning his first boat project, RH3.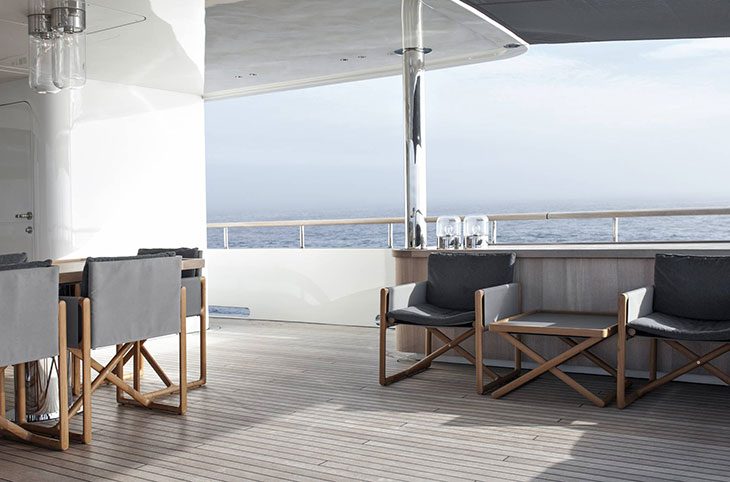 This luxury yacht is the opposite of opulent; it is a chic, uncluttered oasis of calm. RH3's guests are made to feel instantly at home by the broad selection of materials used in the design, with textiles including brushed oak, honed Carrara marble, Italian leather, cashmere, cotton rope and handmade vegetal rugs. Many of the woods and tones mirror those in the owner's residences, making it truly a home away from home.
A mixture of understated but intriguing fabrics invites guests to interact with RH3 on a deeper, more sensory level. The idea is that as more curious explorers charter out this homely yacht, the materials will hold more and more memories.
Timeless functionality
Vincent Van Duysen is known for creating spaces that transcend above the latest trends, and the RH3 yacht is no exception. Designed in tens of shades of neutral, using bleached and brushed European oak for the walls and ceilings in the saloons and white lacquered panelling in RH3's cabins, she is truly timeless.
Part of this comes from the clever juxtaposition of old and new. Vincent Van Duysen's interior design follows certain details of the original naval architecture, most strikingly applying a reinterpretation of the gentle, rounded surfaces. All interior hardware and lighting fixtures are custom-built to blend classic and contemporary styling, ensuring she will feel homely for years to come.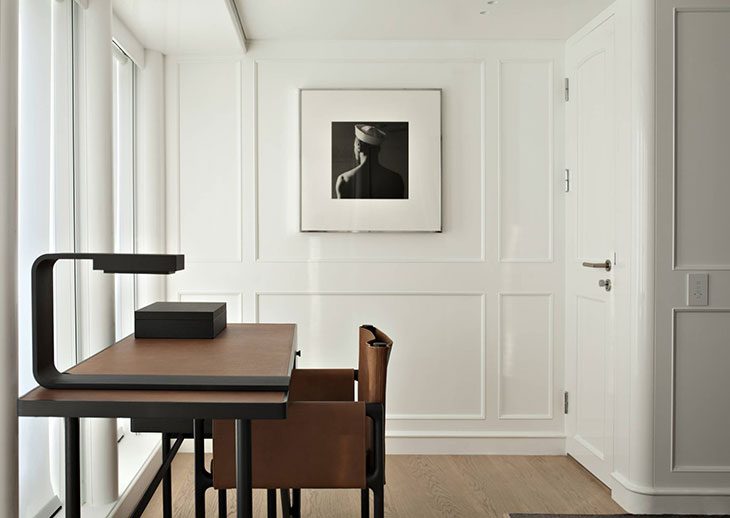 She is beautiful without compromising on functionality. As Duysen said: "The new design creates comfortable and welcoming interiors, perfect for shelter for all expeditions and adventures at sea. Spaces to be lived in and used in all seasons, in all locations worldwide." A perfect example of this is the spacious sofas in the living room – elegant yet waterproof, so that you can lie on it fresh from a dip in the ocean.
The RH3 yacht owner worked closely with Duysen to rearrange the interior layout to make it more liveable for him and his family. The two VIP cabins aft of the upper deck were replaced with a relaxed lounge and gym, adding a double on that level, while the indoor dining table on the main deck is transformed into a dinette, making space for a bunked kids' cabin. All this means that RH3 is now a practical retreat for kids and adults alike.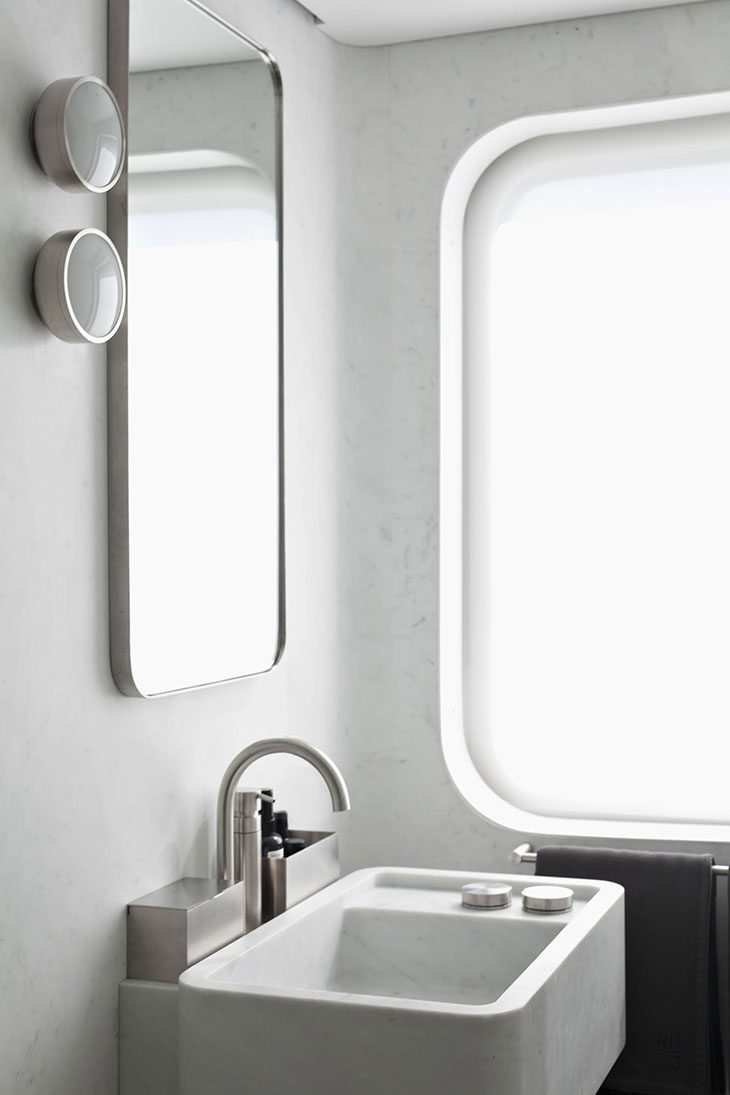 Inspiring exploration
The neutral shades may be relaxing, but other features of RH3 shout: 'Let's go!' From the stylish sky lounge fitness area to the boat deck with its custom tenders, kayaks and paddleboards, this yacht is about so much more than lazing about with a book.
This infectiously active atmosphere is intentional, designed to fit the owner's busy lifestyle. Vincent Van Duysen even worked in a bespoke bike storage space to keep mountain bikes at exactly the right temperature, meaning guests can be ready for a cycle at any time of day.

Hybrid spaces like the sky lounge take you from socialising to exercising in one smooth move. Duysen said: "We wanted to create a unique atmosphere in the sky lounge, as this space has the double function of a lounge and superyacht gym. It's comfortable and inviting, while at the same time masculine and sporty."
The RH3 yacht design by Vincent Van Duysen is all about creating a luxurious and functional base from which guests can explore the globe. As an indulgent, highly-capable explorer vessel with timeless style, we think it's safe to say it is a success.
Author: Colette Flowerdew-Kincaid