Designer Glen Martens showcased Y/Project's Spring Summer 2020 collection, under the nave of the church L'Oratoire du Louvre on Wednesday June 19th, during the second day of the ongoing Paris Fashion Week.
Once again this season, Martens is blurring the perception we may have of clothing by creating impossible objects with an infinity feel, as if the pieces were never-ending. Asymmetry and disproportion run through the collection and distort the traditional silhouette.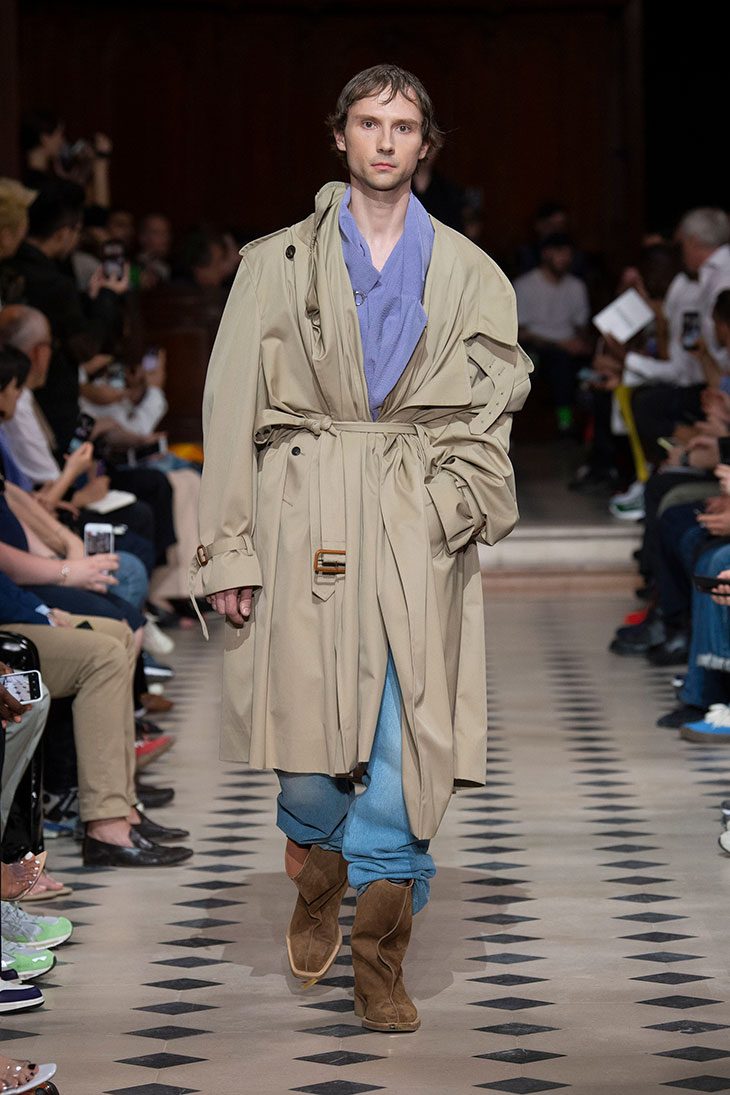 What seems like the real structure is always twisted and creates drapé or 3-D effects. The lining pops out of the blazers and becomes a buttonhole, revealing the garment construction and creating new volumes.
The Y/PROJECT design ethos turns what may look so familiar at first sight into something unexpected. A pocket becomes a sleeve, a collar opens up and turns into a shoulder pad, a classic bomber jacket can be worn upside down. Martens' prolific creativity comes to life in a show irrigated by liquefied inspirations, where eclectic references are blended together.
More than ever, the SS20 collection puts on the runway thought-provoking silhouettes. With versatility at its core, Y/PROJECT celebrates the expression of individuality. – from Y/Project