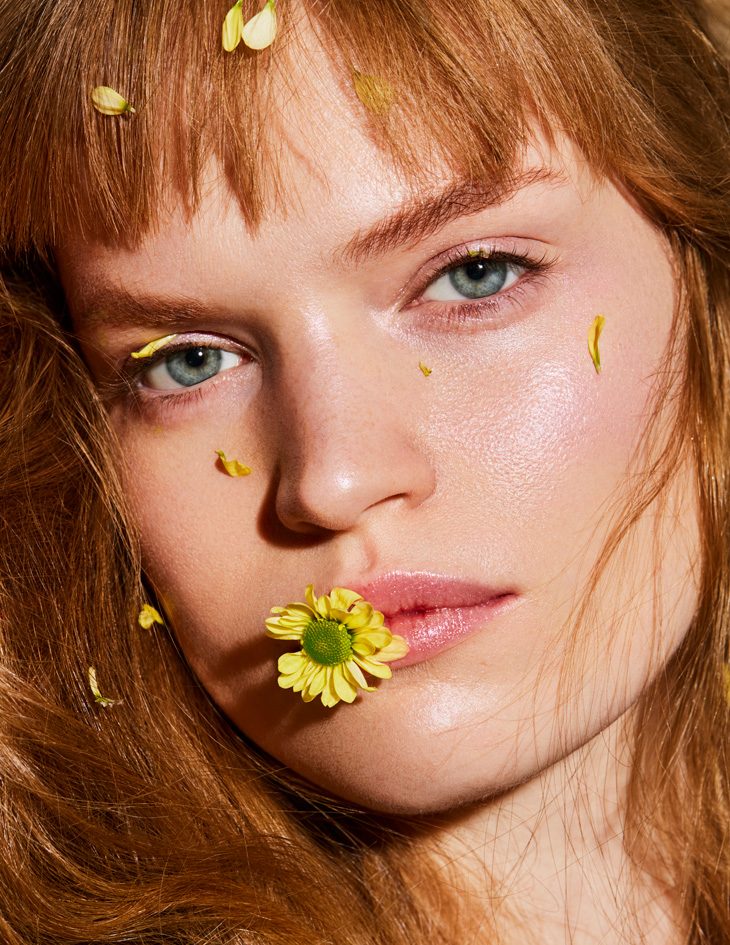 All of us want to look our best but rightfully so it seems that more women are in tuned to what is attractive than most by taking on the codes of clean beauty. While we all recognize that our natural features may lend themselves to a certain look, it doesn't mean that there is nothing we can do to enhance them to maximize our potential for real beauty.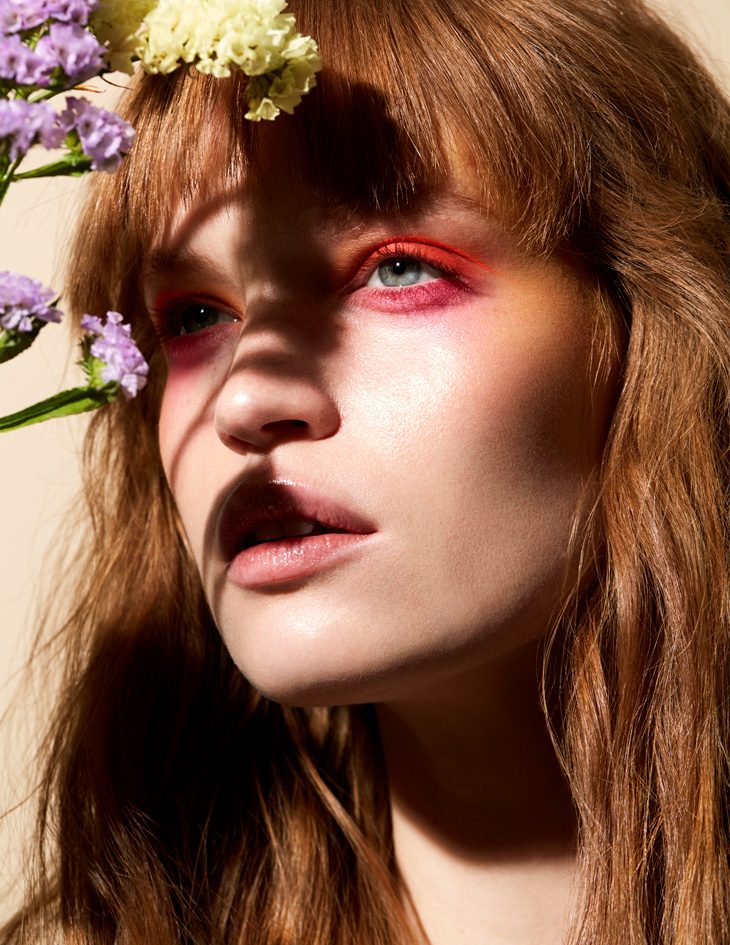 Here are 13 tips that can help all of us look even more attractive than we naturally are while staying happy and positive in the process of doing so, respecting our self-esteem.
1. Simple Tips To Enlarge Your Eyes
Most people find large, widely spaced eyes to be very attractive so if you find that your eyes are smaller than usual, try using a smoky shade eye liner and draw a line over your top lash line. Then with your fingertips smudge the shadow to soften the look. If you are using makeup why not have some fun along the way?
2. Breast Augmentation, The Self Esteem Effect
How you look and feel depends on many factors, including genetics. With age your breast can change form, or perhaps the shape and size of your breast makes you feel less confident and lowers your self esteem. Nurturing and loving ourselves can indeed help however, whether it is aesthetic, age related or perhaps a post-surgery makeover our breasts play an important role in our self-image. Augmentation surgery including implants to increase breast size or simply change the shape and size must be in the hands of licensed surgeons. Make sure your local National Department of Health and Human Services has licensed the surgeon you pick, it also important to go into consultation pre-surgery.
When it comes to any plastic surgery procedures, whether its for correctional or aesthetic purposes choosing a local surgeon is recommended. Pre-surgery as well as post-surgery consultations are pivotal. With valid information, many women might change their mind when it comes to breast surgery, or the breast size augmentation they are interested in. Regardless of what our individual choices may be, we should always be afforded the ability to make our own choices.
3. Getting That Bright Smile
Getting your teeth whitened is not just a sign of good beauty, it is a sign of good health. There is nothing more attractive than a bright smile to draw people to you. Before taking on a whitening process go through your daily dental health routine. Make sure to balance the tooth brush you are using with the tooth paste most suitable for you.
4. Give Your Hair Volume
Effortless hair is only a few steps away, if you love your hair you will feel great. Finding the perfect hairstyle is simply about working up the confidence to feel you can actually rock it.  If your hair is thin, you might want to use some volumizing conditioner. It will make your hair look fuller, lush, and give it more bounce. To get a natural look, flip your head upside down and then blow out your hair in this position. Then flip it back over to style.
5. Clear Away The Acne
Dealing with acne in high school is not entertaining. Having acne as an adult can be even worse, if you had problems with acne at any stage in your life, you are already aware there is a massive number of ways to treating it.
Simply said acne is a sign of infection so make sure to clear your skin of those unsightly blemishes. Like any chronic problem you have to stay persistent while treating it. If your daily routine doesn't work, visit a dermatologist for a more aggressive form of treatment. Who will help you work on creating a clean routine and stick to it religiously.
6. Remember "Beautiful Sleep" Is Real
We all know that we need sound sleep, in the same manner we know that regular exercise is good for us. However in real life, when busy we feel there's just not enough hours in the day got everything done. Even when it seems like its no big deal if we cut down on sleep (relying on coffee), in reality losing sleep is a big deal. It goes without saying that no sleep is the worse imaginable thing for our beauty perspective. Remember, when sleeping body's most pivotal repair and revival work comes to play. Always ask yourself, if something is wrong, you may not be getting enough sleep. Re-examine your pre-bed routine, discover how technology can aid your sleep but also prevent it from working against it.
7. Get Your Own Fragrance
Familiarity can also be very attractive. Search for the fragrance that compliments your distinct personality. It could be a musk or a floral scent, but once you wear it every day, it will become your signature fragrance.
8. Lengthen Your Eyelashes
Long lashes are definitely eye catching. They make your eyes look larger and can enhance your facial features even when you're not wearing any other type of makeup. If you find you have stubby eyelashes without any curl, consider investing in an eyelash curler.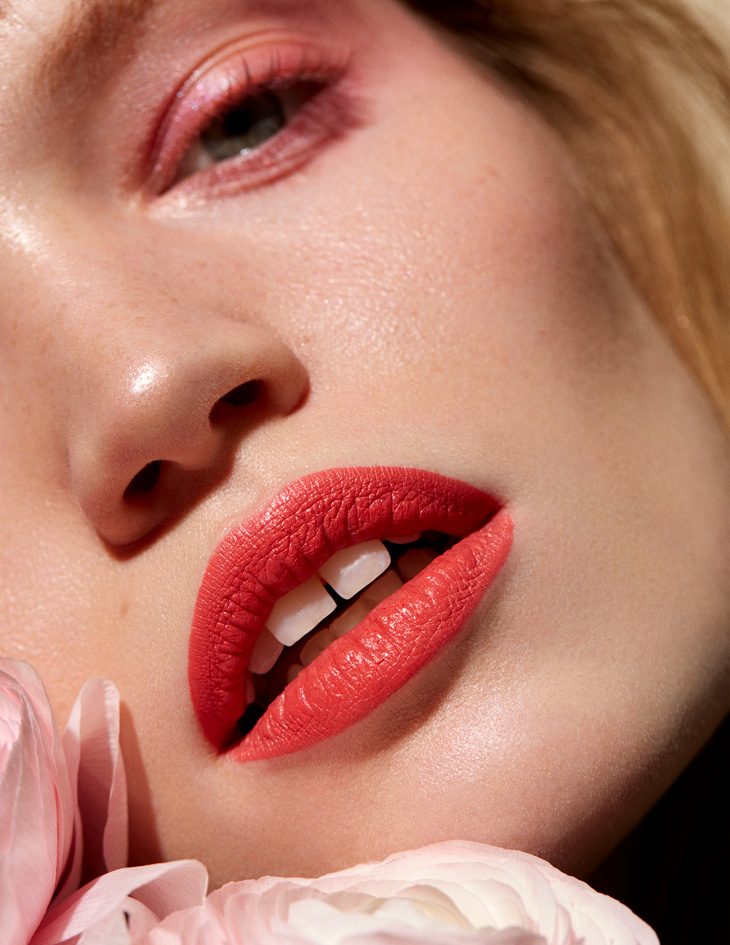 9. Wear Red
To set off that red lipstick, add a little red dress to make your whole look pop. There is something about the color red that brings out all the color in the skin and makes the whole body appear more vibrant and alive.
10. Use Foundation To Smooth Out Your Coloring
Most people are aware that they need foundation for the face and neck, but you can use it in other places too. If you're planning on using a low-cut dress, use foundation on your décolletage area. You can also apply it on your ears to give you the same complexion everywhere.
11. Make Your Eyebrows Symmetrical
The most attractive feature in anyone is the one that most people don't always recognize: symmetry. When your eyes, eyebrows, and lips create mirror images of themselves, it is a sign of good health and balance. To get a symmetrical look to the eyebrows, brush them upwards and then use a powder that is a shade lighter than your natural color.
12. Walk That Walk
When you walk, do it with an aire of confidence. This style will naturally draw people to you. It oozes magnetism and people will feel uplifted when you enter the room. When you walk confidently, make eye contact, and have open body language people will be more likely to be drawn who and inspired by you.
13. Clear Lip Gloss
Full, plump lips are always a plus. But you don't have to flash them with bright lipstick every day. Try using a little clear lip gloss. It will give you a moister looking pout that will pull others into your world.
Finally, beauty is always in the eye of the beholder, but that doesn't mean we can't tweak it a little bit. How we look is more about attitude than anything else, regardless it doesn't hurt to add a few physical features to top off that natural look.
Images by Ivan Genasi for Design SCENE