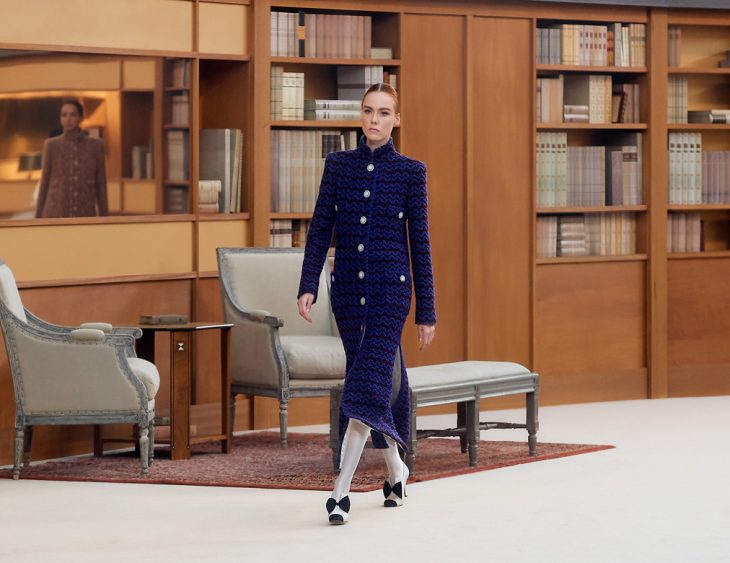 Designer Virginie Viard showcased Chanel's Fall Winter 2019.20 A Passion for Books Haute Couture collection, inspired by Gabrielle Chanel, Karl Lagerfeld, and Virginie's shared love of books. The collection that explores and combines words and style, literature and fashion with the allure of CHANEL, was presented on Tuesday July 2nd, during the ongoing Paris Fashion Week.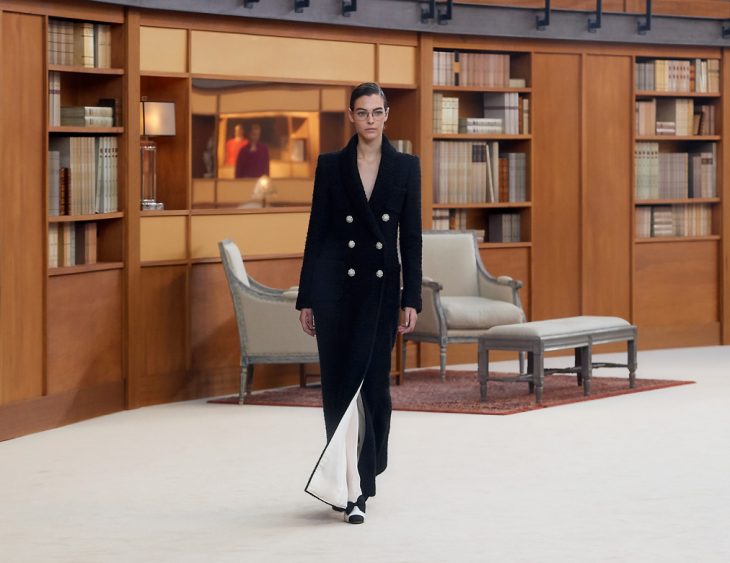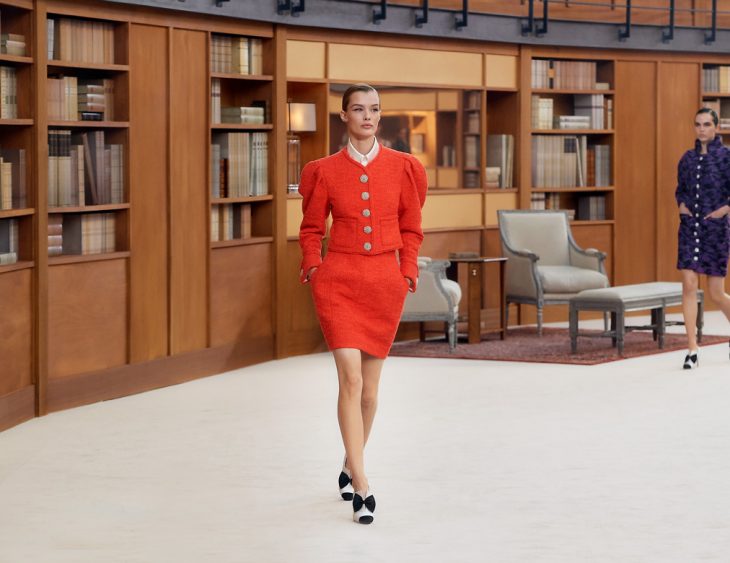 "'Books are my best friends', Gabrielle Chanel confided one day to the writer Paul Morand. Ever since her childhood spent alone at the Aubazine orphanage, books had been a vital part of Gabrielle Chanel's life. The characters of the novels she devoured in her youth opened doors into dream worlds, an escape where her destiny was drawn out, where she found the strength to work on accomplishing the building of her oeuvre, just like a writer. It was undoubtedly literature that drove her to imagine this understated and timeless allure that was inscribed, like her, in a perpetual modernity. Jean Cocteau wrote about her: 'She, by some sort of miracle, operated in fashion by following rules that seemed only to be valid for painters, musicians, poets. She imposed the invisible, she imposed the nobility of silence on the furore of high society.'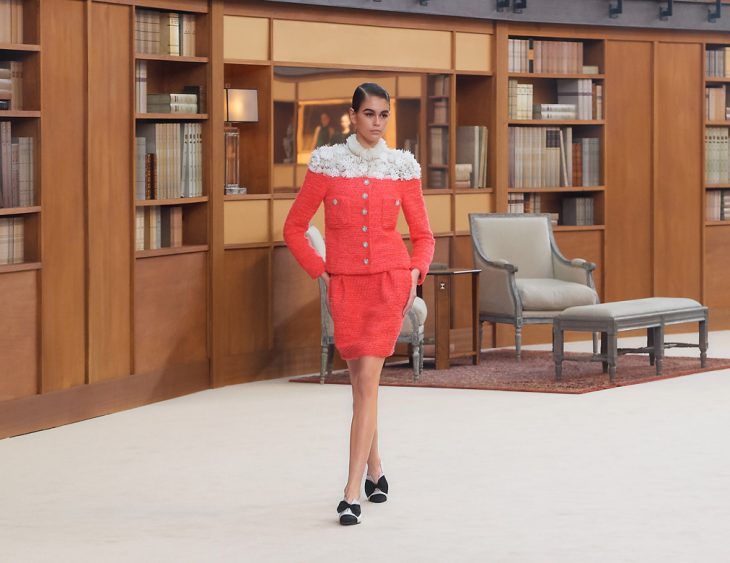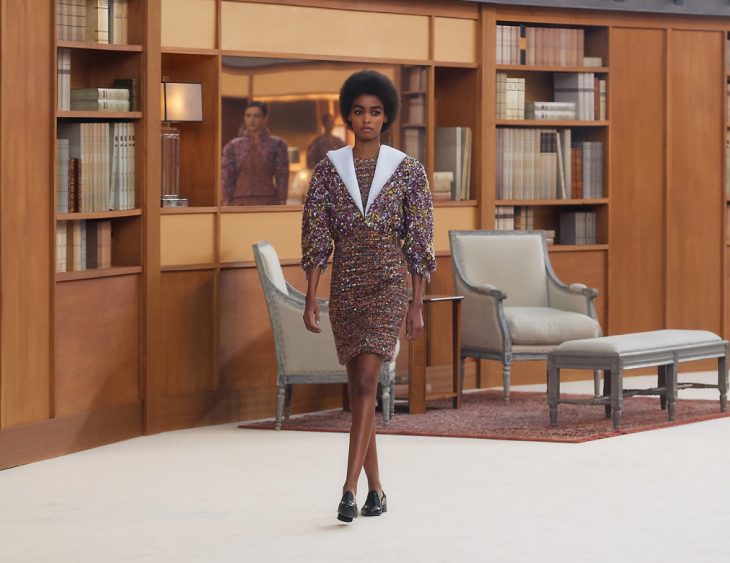 In her apartment on rue Cambon, glasses lying on her desk next to an open book. We can imagine Gabrielle Chanel resuming her reading after a fitting at the studio, reclining on her fawn suede divan with quilted cushions. All around, her salon walls literally covered with books, watching over her like benevolent and protective talismans. There is no question of her unconditional love for books. The leathery perfume of antique bindings mixing with that of N°5, the elegance of the gilded engravings on the back of the books, the caress of the paper, the crackling of the pages as they're turned one by one. Between them extraordinary conversations seem to take place in whispered words: Shakespeare, Montaigne and La Rochefoucauld talk to La Bruyère, Racine, Molière and Saint-Simon. Rousseau and Voltaire, Pascal and Bossuet, Madame de Sévigné and Stendhal, Flaubert and Proust all smoothly interact.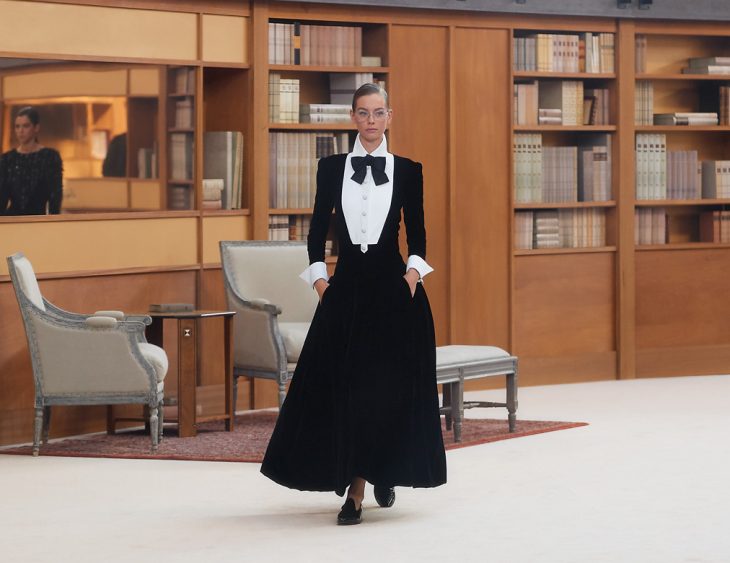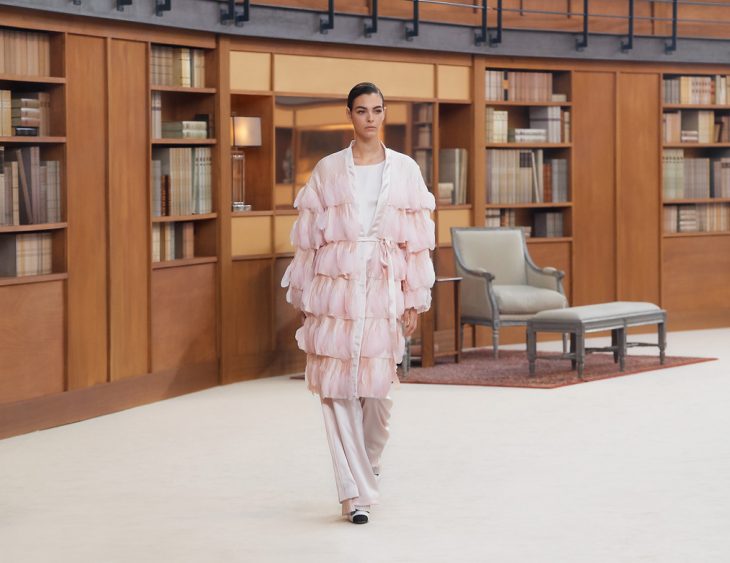 An insatiable and erudite collector, Karl Lagerfeld shared his passion for books and literature with Virginie Viard for nearly thirty years. A diligent reader, the Artistic Director of the Fashion Collections now pays tribute to this love with the décor of her first Haute Couture collection for CHANEL. Thousands of books line wooden shelves, forming an impressive circular library with passageways, arranged like a peaceful reading room."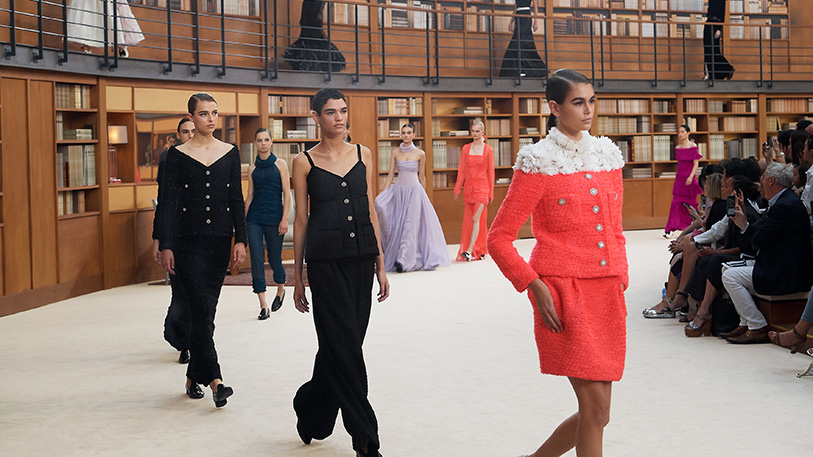 Images Courtesy of ©CHANEL