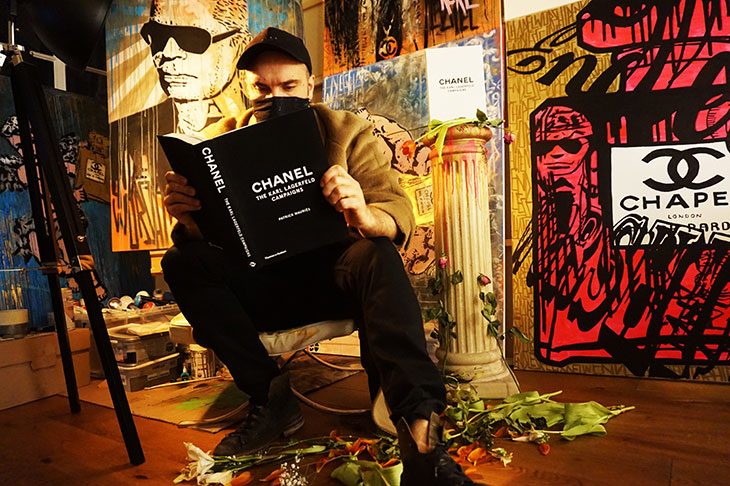 London based artist ENDLESS sits down for an exclusive interview with our Editor KATARINA DJORIC to talk about his first art steps, importance of education but also happiness among all other things.
GET YOUR COPY IN PRINT $26.60 AND DIGITAL 4.90
Endless is leaving a mark on the art scene thanks to his head-turning artwork depicting an unrefined story of today's society. Finding fame in the world of graphite in London as his primary medium, Endless is today mixing in popular culture with fashion's iconic imagery while reflecting on the world surrounding us. While still immersed in street art, Endless' artwork has caught attention of famed gallerists and collectors alike.
Read more after the jump: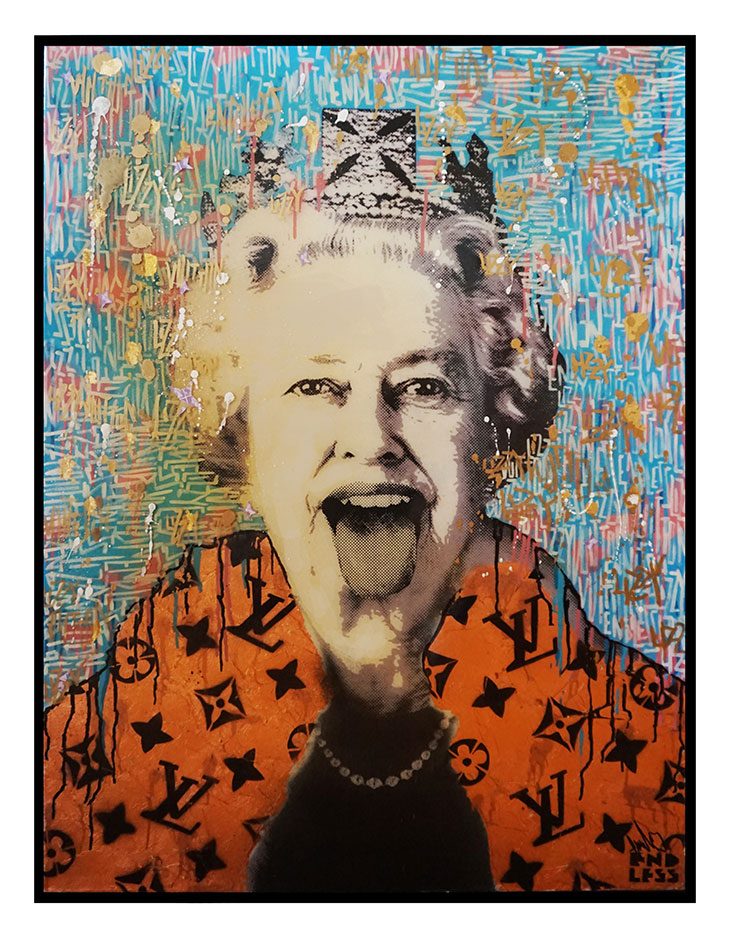 What was your first art experience?
Being born is an art in itself; from then I was always creative and always knew how I wanted to be creative, whether in painting, drawing or making things. I remember telling a primary school teacher she was doing hand paintings wrong – that you should paint around the hand, not put the hand in the paint and stamp it.It seemed too messy to me and I guess this was my first stencil.
Do you have any formal art education, or are you a self-taught artist?
I studied art for 6 years, the last 3 years at Cambridge School of Art. Before and after this period of education you are always self-taught and it never stops. I think it is important for an artist to study and learn the history, philosophy and techniques, which normally leads to your own individual ideas being formed.

What kind of an impact do you want to make with your art?
I guess the bigger the impact the more people see your work and that is the main mission.
Is there a recurring message behind your work?
There are many messages in my work exploring aspects of life such as religion, sex, branding and greed. My messages come from reinterpreting the world around us and watching how people interact with our environment.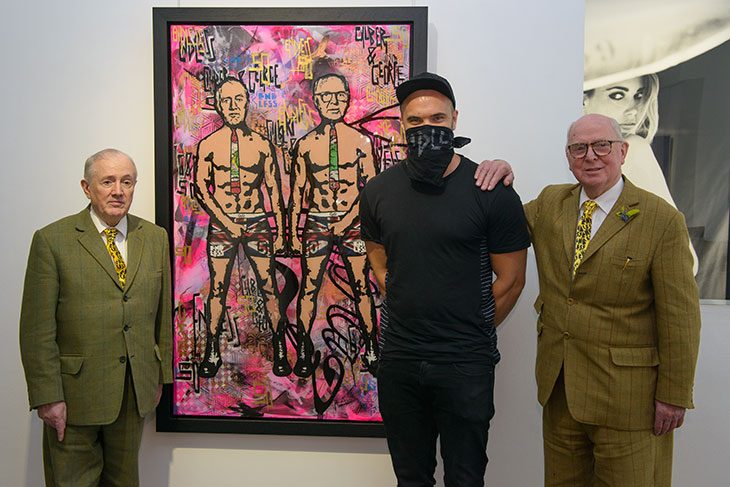 How do you see the primary role of an artist in today's society?
The job of an artist is to express their ideas and how they reinterpret the world around them, I think this has been and always will be the primary role of an artist.
Do you view the disposable aspect of social media as positive or negative in regards to your artwork?
Social media is another output to show your work so it can never be a bad thing. When I show artwork on the street it might last one day or maybe years, people can write abusive words or even paint other art over it. You have to learn to put your work out into the world, not get too attached to things and move forward with your next idea. Social media will not last forever, so it is good to have as many outlets as possible and not ones that are just pixelated.
What work of art do you wish you owned?
The most expensive one.
Where do you get your inspiration?
My visual inspiration comes from media, magazines, TV and advertising as well as religious artworks, and the renaissance artists. I am also inspired by our social interactions and how we respond to visuals in the modern world.
What makes you happy?
I would not want to come across as too happy. But being creative and seeing my work come to life is always very satisfying.
Have you got any exciting projects we can look out for coming up?
You may have seen Crotch Grab digitalized on the windows of Flannels Fashion these last few weeks. I have some exciting collaborative projects coming up very soon, so stay tuned.
Where do you see your art in the coming years?
I see my art forever evolving. In the coming years I will put on new shows and communicate with my audience on a larger scale.
Keep up with Endless @endlessartist
Originally published in DSCENE Magazine Issue 011